DE SPOTLIGHT INTERVIEW with architect Sanjay Puri, the principal architect at Sanjay Puri Architects, Mumbai.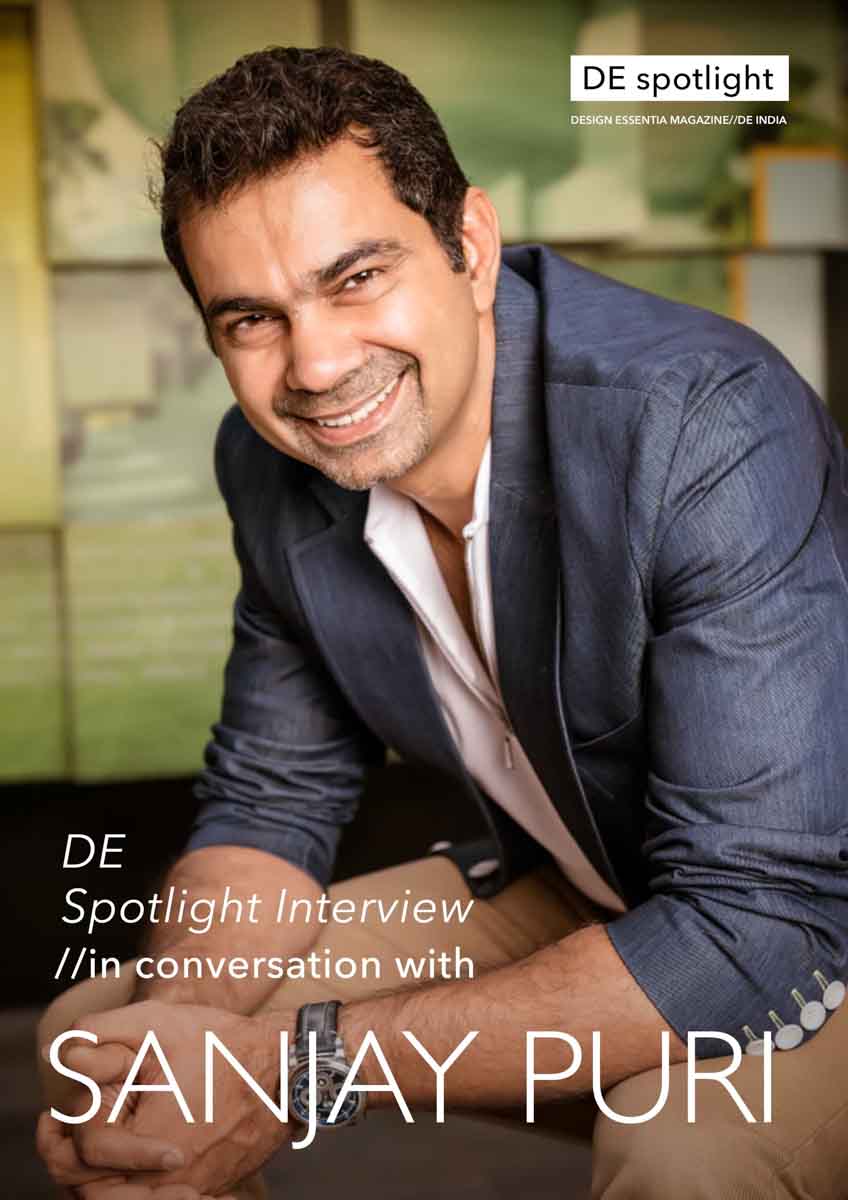 Sanjay Puri is one of India's top leading Architect. He is the Principal Architect at Sanjay Puri Architects (SPA), Mumbai. One of the top respected talents in architecture in the country.
Design Essentia Editor Anirudh Datta had a detailed interaction for the DE Spotlight interview series about the work at SPA and the post COVID scenario in architecture. Sanjay Puri has been a speaker and a judge at numerous international architecture events including the Leading European Architects Forum, The World Architecture Festival & The Perspective PLAN events held in London, Amsterdam, Bologna, Milan, Venice, Barcelona, Singapore, Berlin & Belgrade.
Winning the World's Best Housing project at the World Architecture Festival 2018 , Amsterdam and the World's Best Residential Project of 2017 at the LEAF Awards, London , Sanjay Puri Architects have now won 140 international architecture awards. With a diverse portfolio of townships, schools, hotels, retail and office buildings, they continue their quest for creating innovative design solutions that are sustainable on a large scale.
Sanjay Puri Architects known for their exceptional varied architecture style in India; few of my personal favourites would be the Street in Mathura and the recent Aria Hotel in Nashik. Another one is the 18 Screens residence in Lucknow. With its traditional "chikan" embroidery inspired facade, you cannot miss that beauty. It was interesting talking to Sanjay Puri as he shared his insights on post covid situations in  architecture and a need for a sustainable future.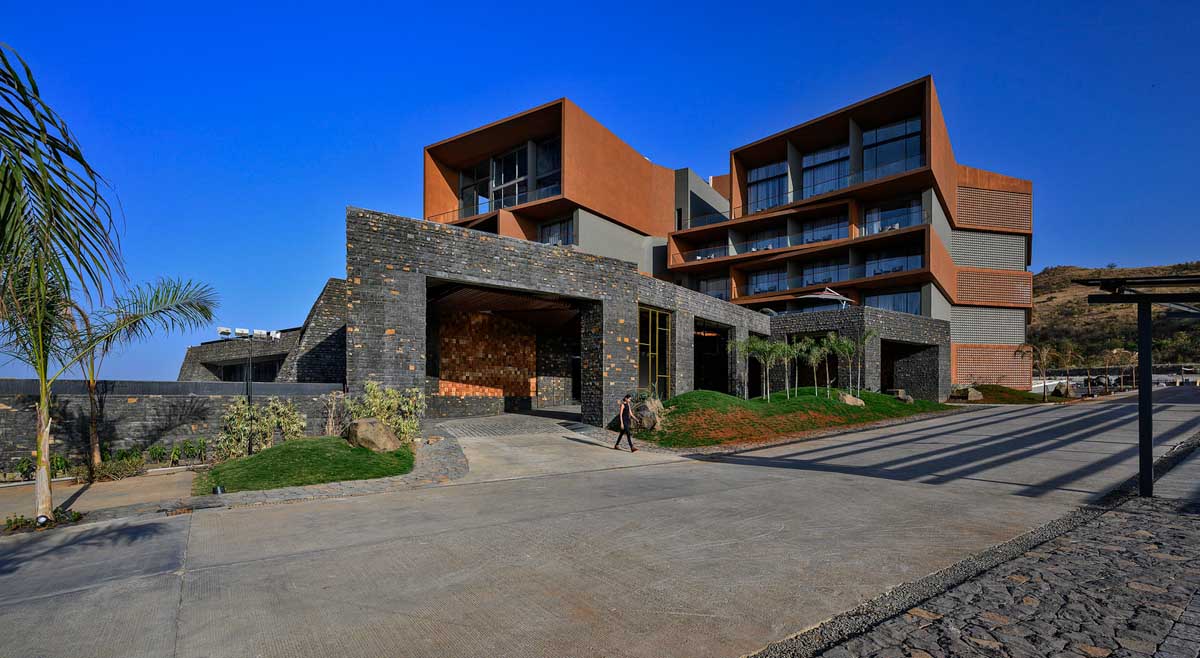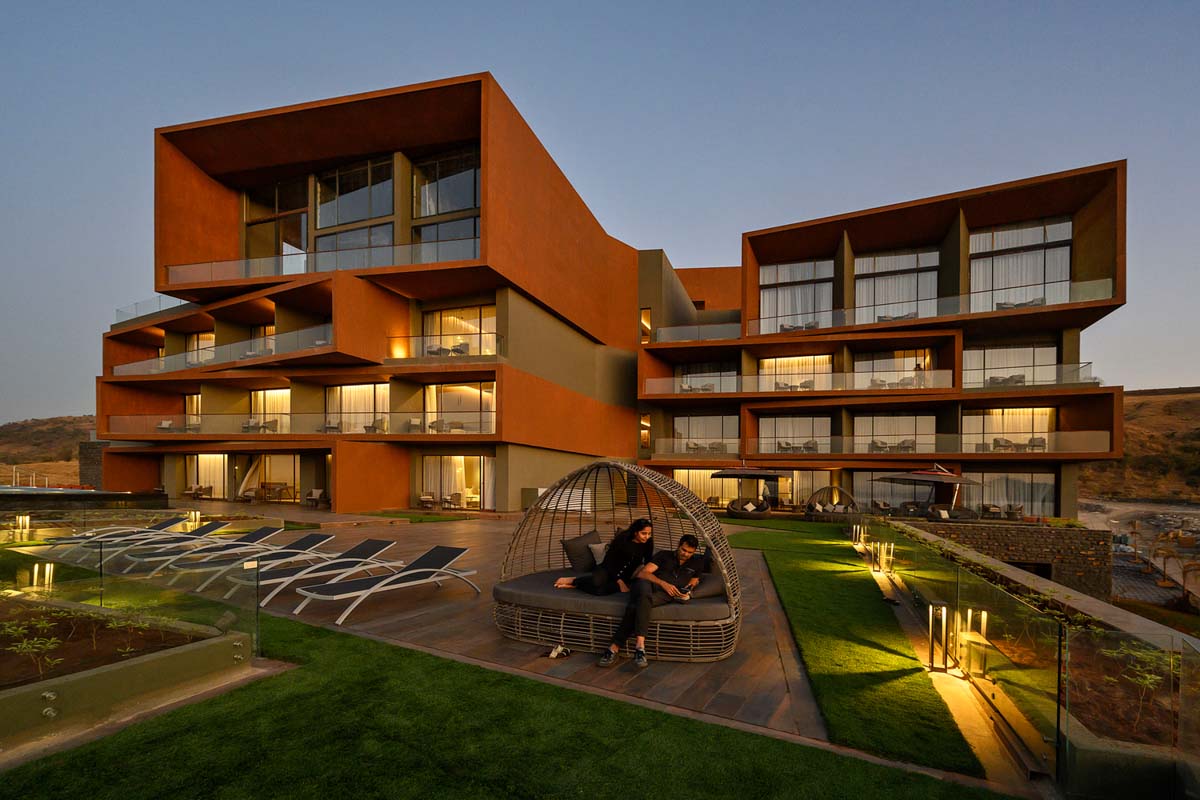 AD : What inspired you to pursue a career in Architecture?
SP : One of my sharpest childhood memories is Reading the book "The fountainhead" by Ayn Rand inspired me to become an architect , at the age of 16.
AD : Who were your early heroes and role models?
SP : I loved the work of Paul Rudolph, Marcel Breuer, Le Corbusier and Eero Saarinen during college. Post that I have seen and experienced many unique buildings by Coop Himmelblau , Daniel Libeskind, Behnisch & Behnisch , Frank O Gehry, Zaha Hadid , Gunter Domenig, Santiago Calatrava & Charles Correa that have been inspiring.
AD : The world is now slowly realizing the seriousness about climate change. What is your take on sustainable practice in architecture today?
SP : Sustainability is a key factor governing our designs now & it is the most important aspect of design to ensure a better world in the future.
AD : In few words, how would you define your design process – philosophy?
SP : The exploration of spaces that successfully engage people whilst being sustainable and contextual.
AD : What would you say is SPA's strongest asset, and how have the firm developed that skill over time?
SP : Our strength lies in searching for new design strategies, being experimental and cohesively amalgamating exploratory ideas with context, climate and sustainability.
AD : You're most proud – favorite project?
SP : There are many. favorites. Our recently completed Rajasthan School in Ras Rajasthan, Aria Resort in Nasik as well as The Street in Mathura , Ishatvam 9 in Ranchi, The Courtyards House in Beawar, Rajasthan and 18 Screens house in Lucknow.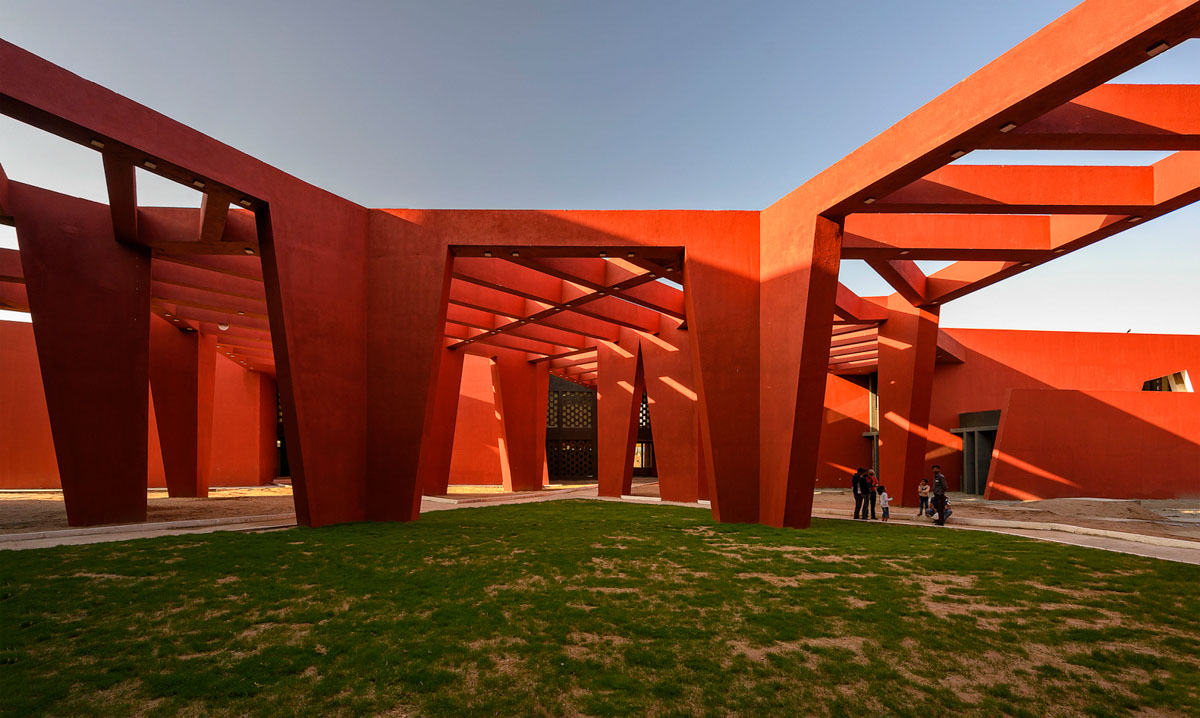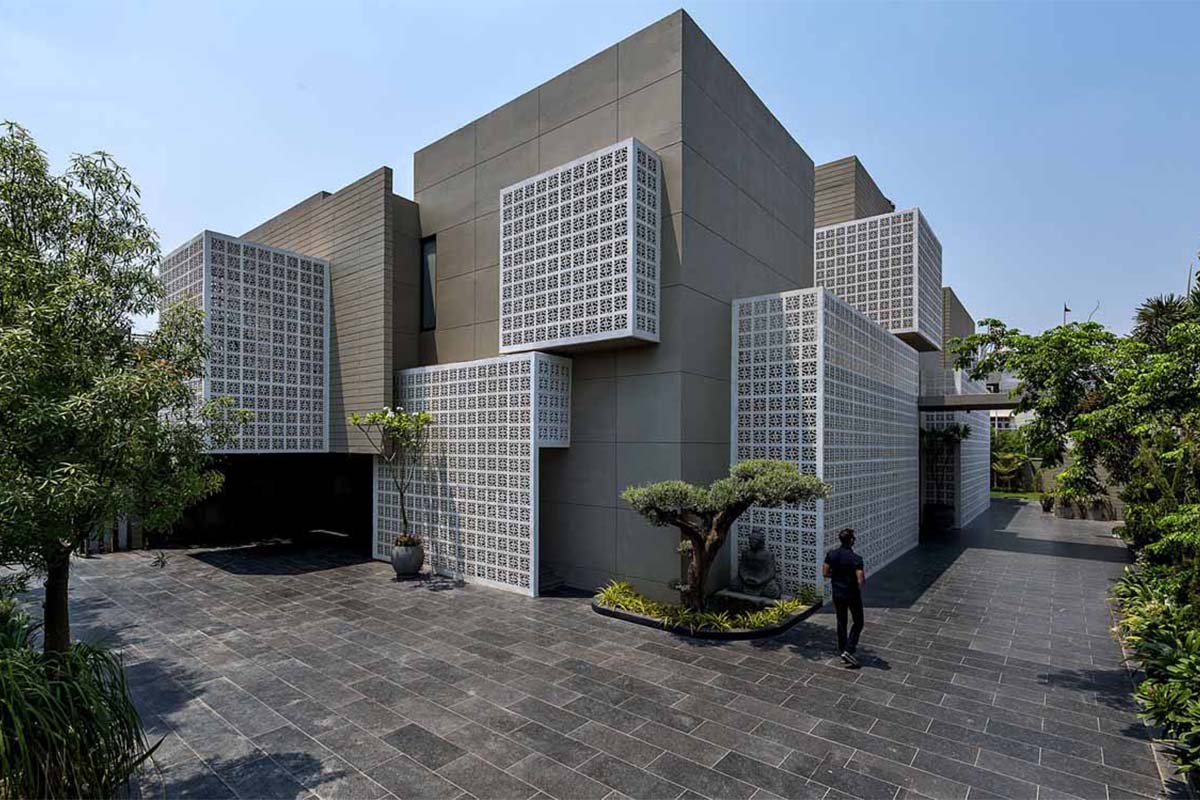 AD : The future of architecture post COVID ? How would you think this would affect the design industry?
SP : There will be a tremendous delay in the restarting of projects since there will be a scarcity of workers as well as finance. Simultaneously, there will be many changes in the requirements of homes, apartment buildings, offices & public buildings. More self contained developments will be created. All homes will have study areas that will be large. All offices will have extensive conferencing areas. Apartment buildings will have conferencing facilities. Numerous changes will be seen in all building typologies. Mixed use developments with retail, offices , entertainment and residential together may become very popular.
AD : What is your "message of HOPE" in this crisis?
SP : With this crisis & lockdown a number of things have come to light in a more pronounced way. The air is cleaner and this in turn reinforces the need to create design that is sustainable, design that uses technology, connects people virtually, reduces the need to travel, reducing the carbon footprint. Seeing the plight of the migrant workers, it is important to ensure that there is enough worker housing in all cities.
Read the full interview below in our DE magazine Edition.