A sustainable contemporary Goan home.
Project Name : Navovado House
Project Location : Goa, India
Project size : 1000 sq. m. plot
Architects/Designer : Grounded
Project Status : Built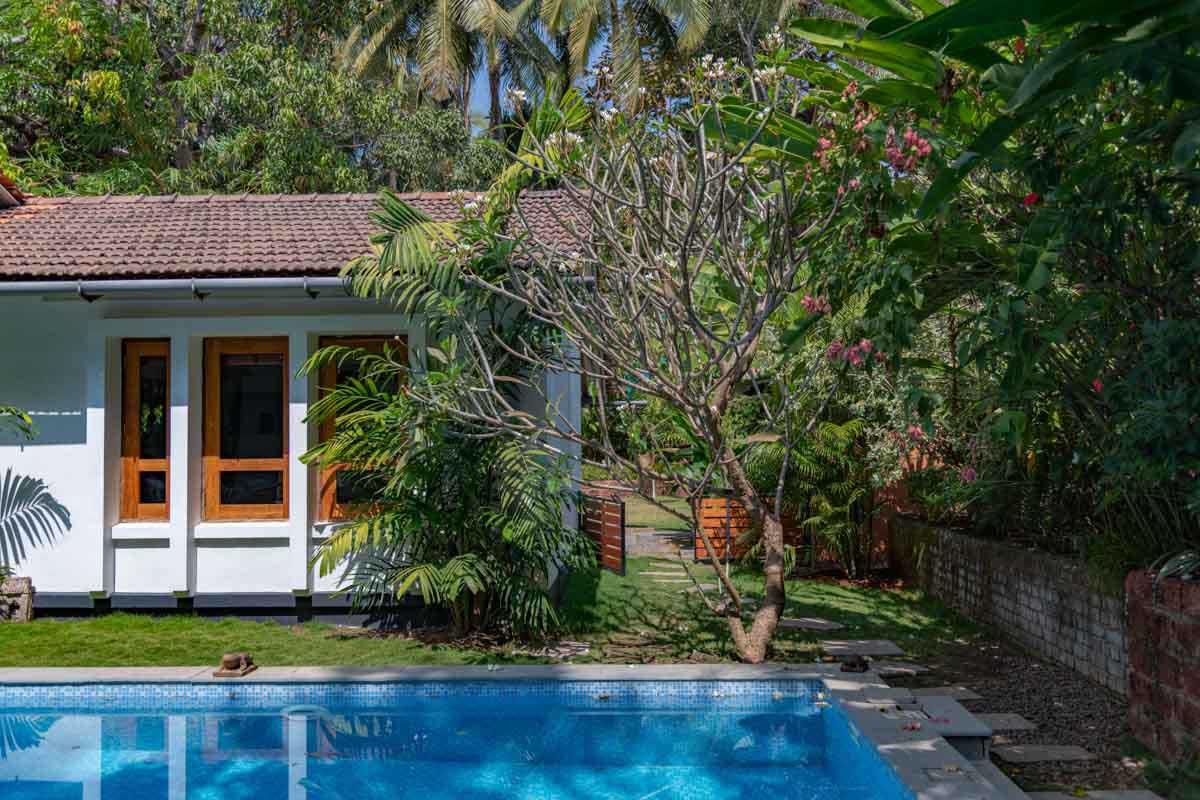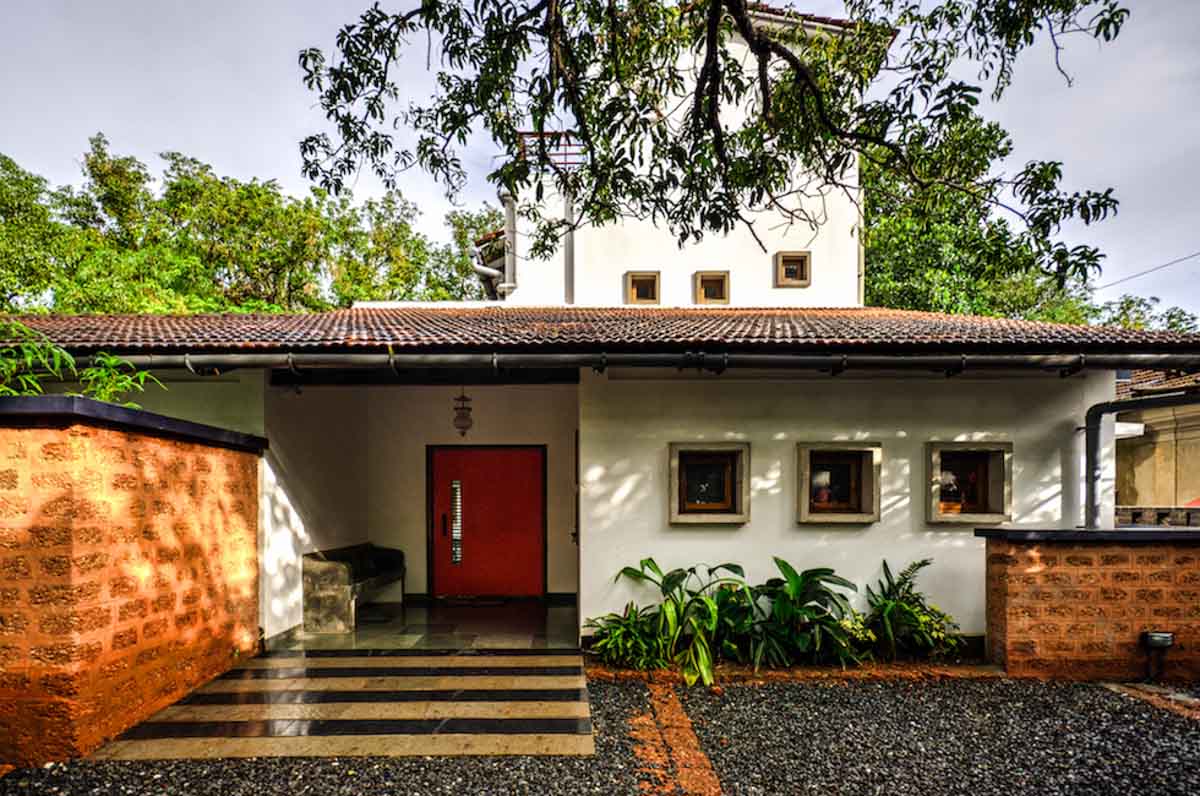 Text description by the architects.
Navovado is designed to be a contemporary Goan home that blends into the village landscape. The front elevation is dominated by a long sweeping tiled roof that mirrors the scale of the neighbouring traditional Goan homes. Beyond the facade, the house is defined by minimal interiors with a focus on integrating the indoors with the outdoors. All rooms and spaces have large openings that connect to the outdoors. The same flooring flows from the indoor to the outdoor, the blue green colour of the mirror-finish Kota stone flooring further reflects and integrates the interior with green of the lawn and the garden.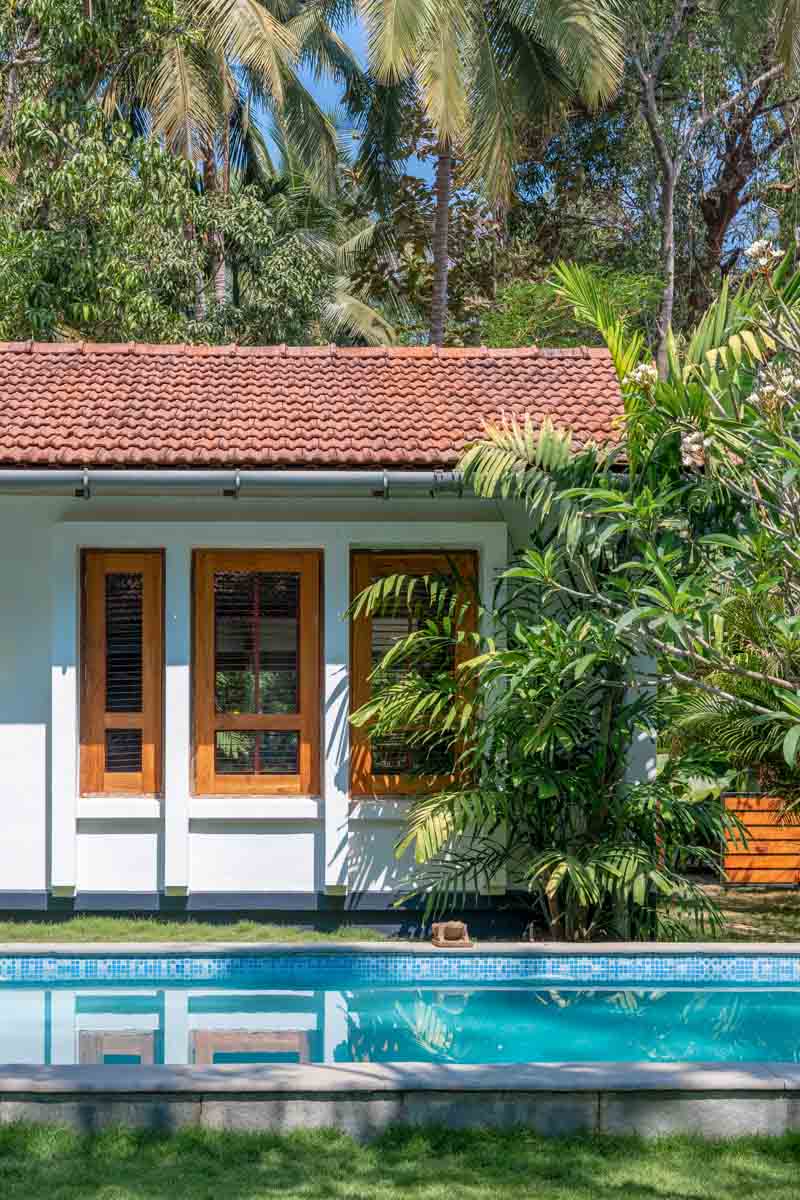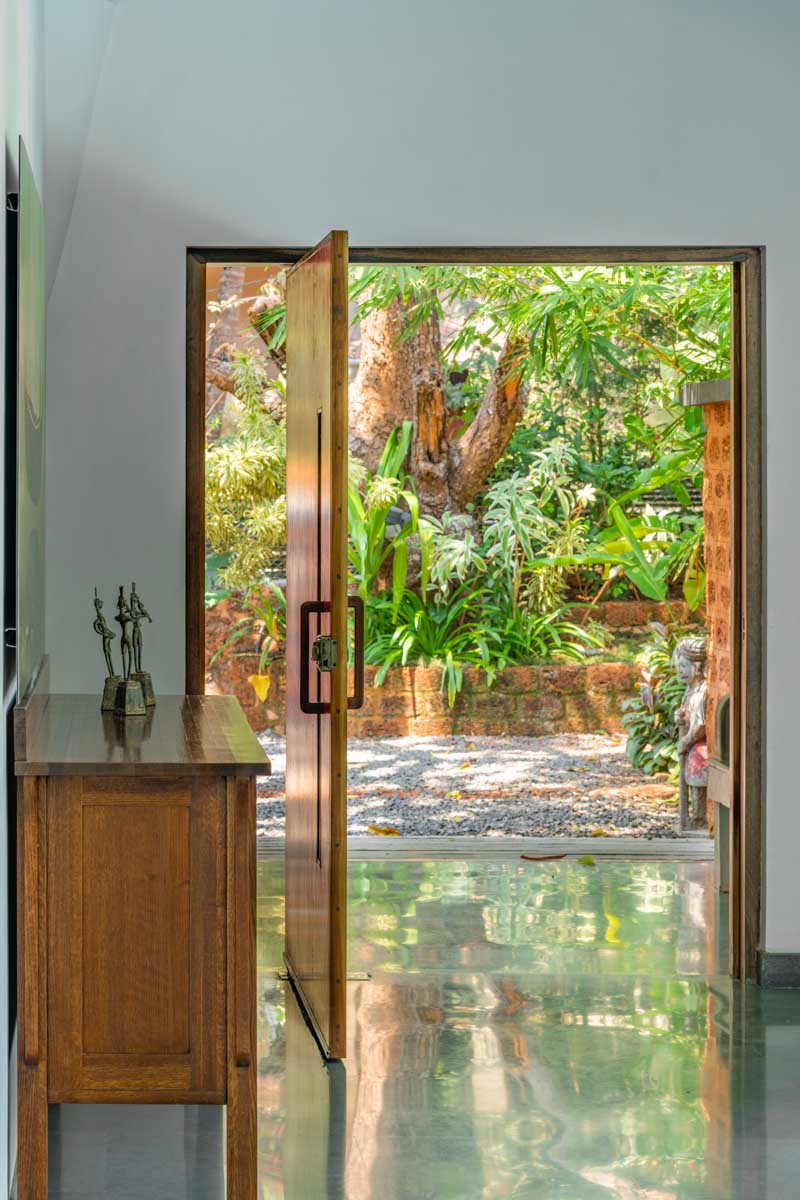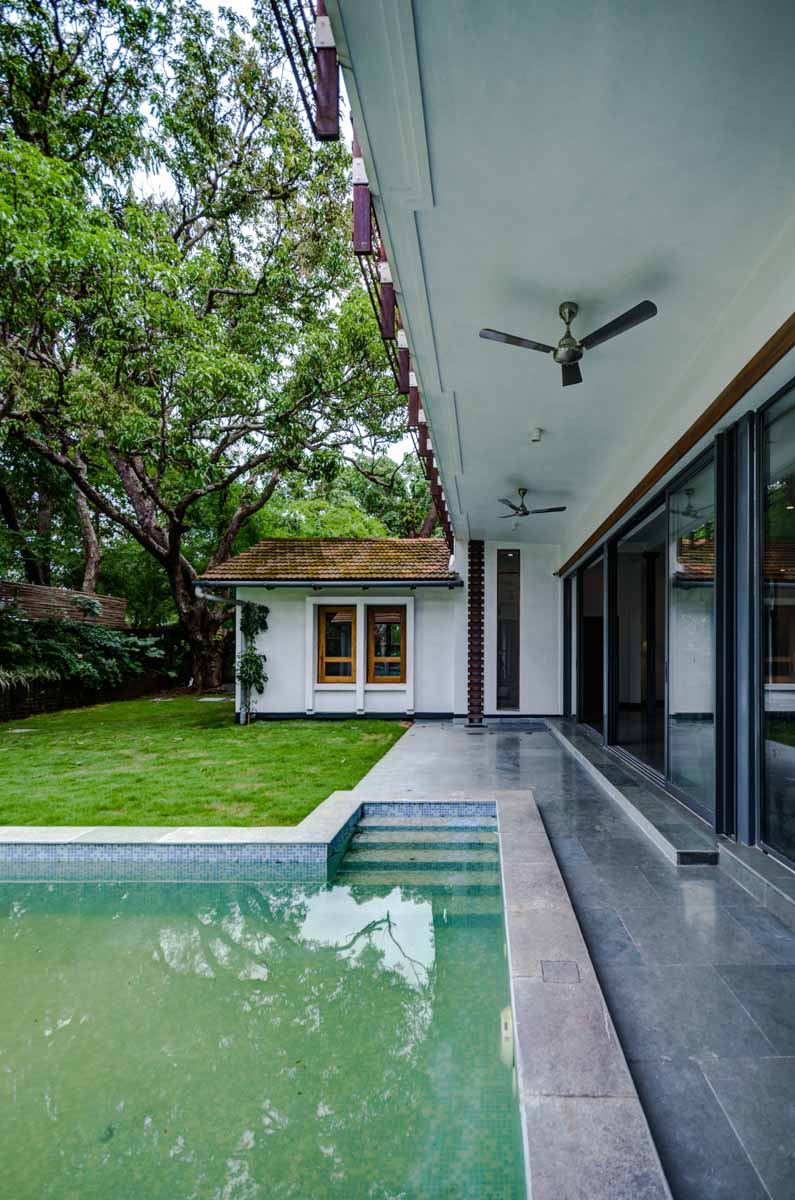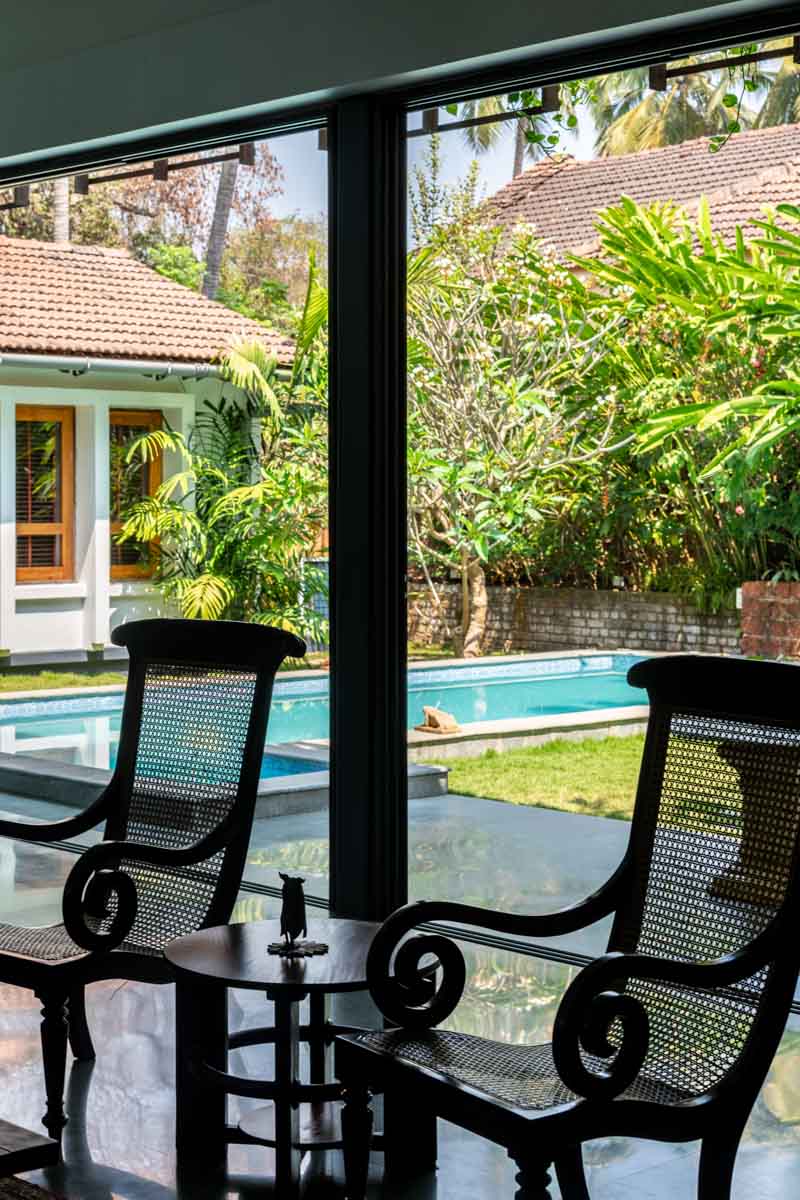 The living spaces are centered around an interior garden courtyard featuring a luxurious swimming pool. Large openings from the living and dining connect to the courtyard. Teak wood furniture and the owner's art collection takes center stage in the minimal modern interiors. A monochrome palette dominates and the focus is on the framed views of the gardens and courtyards.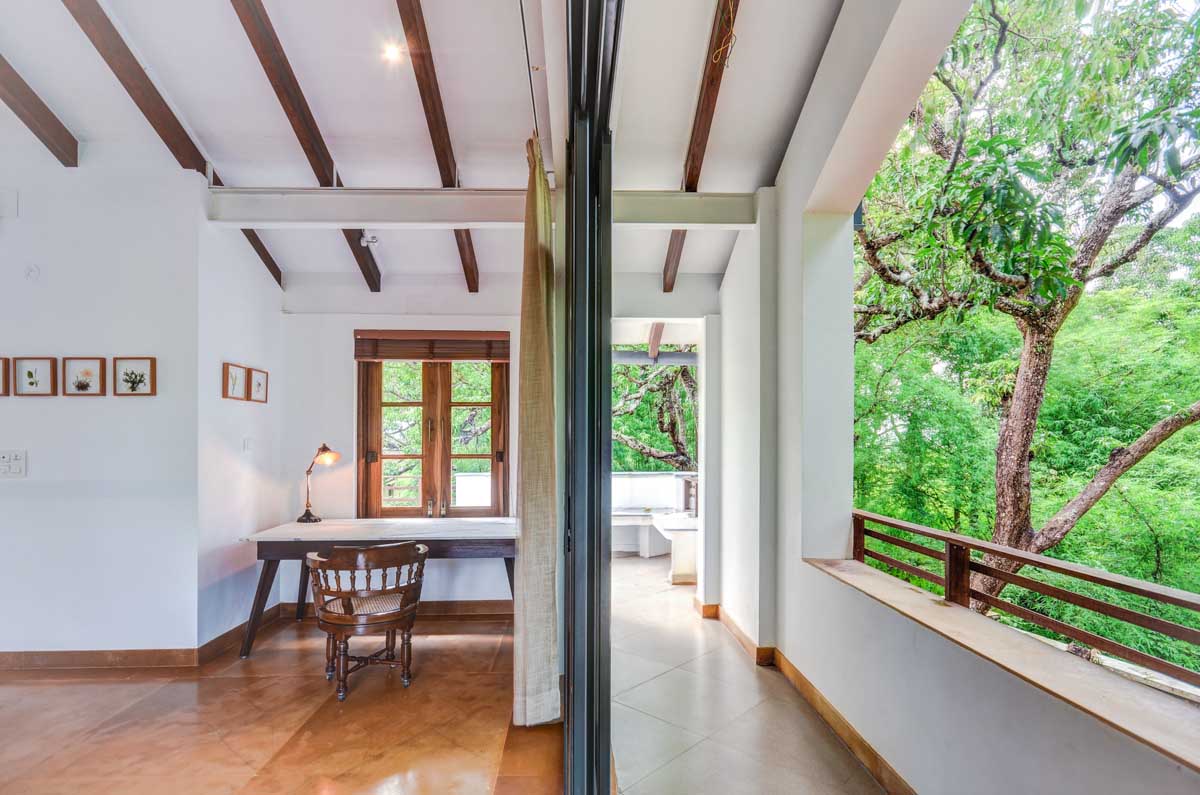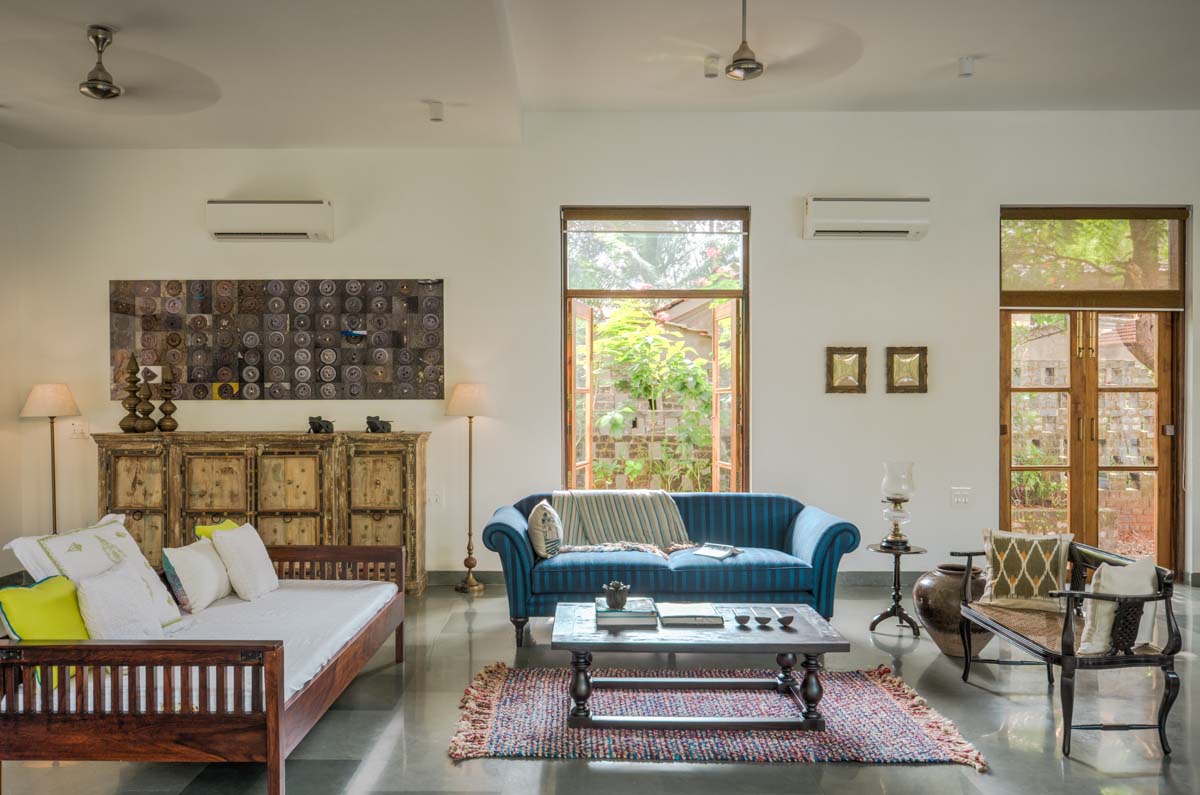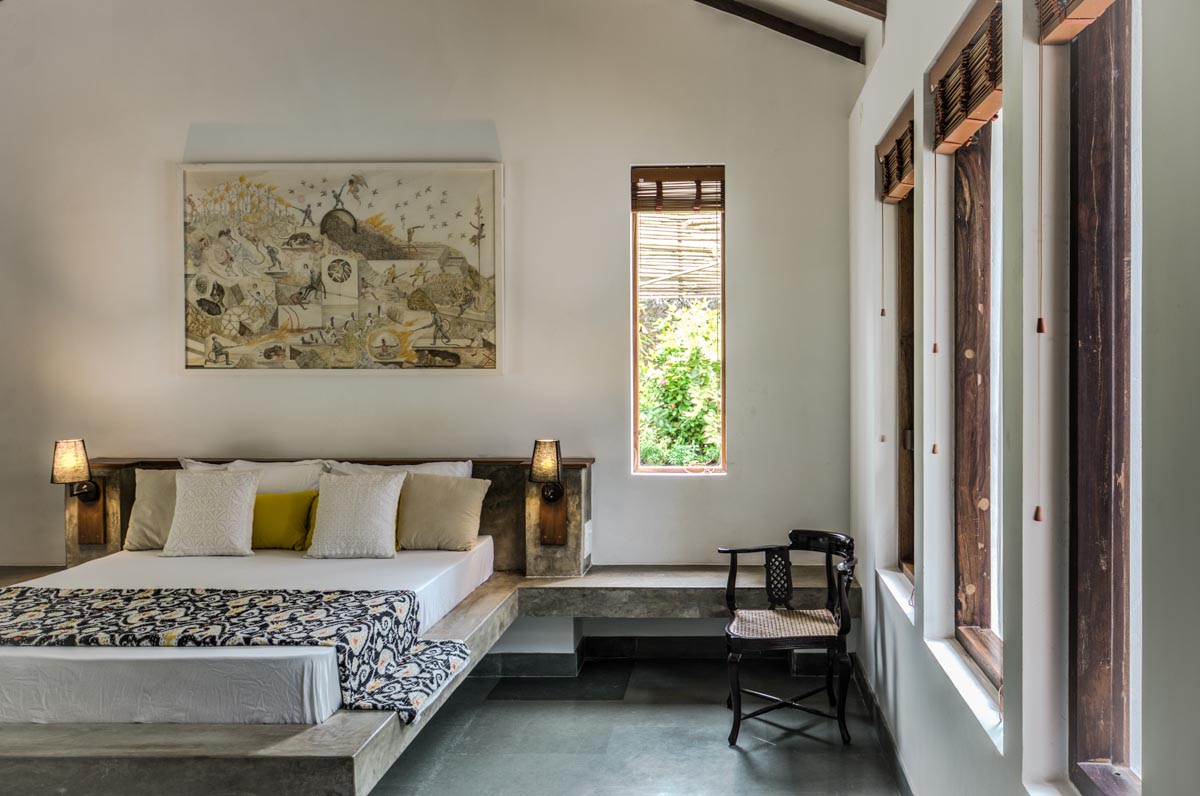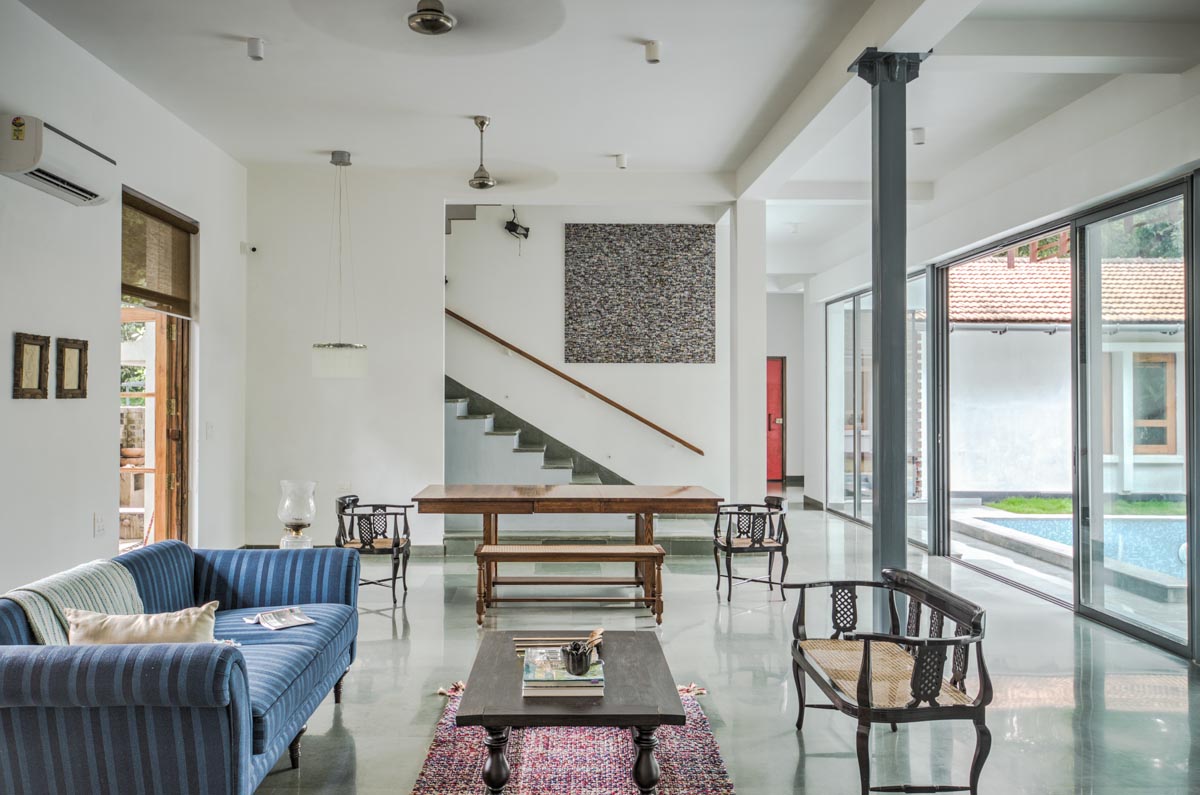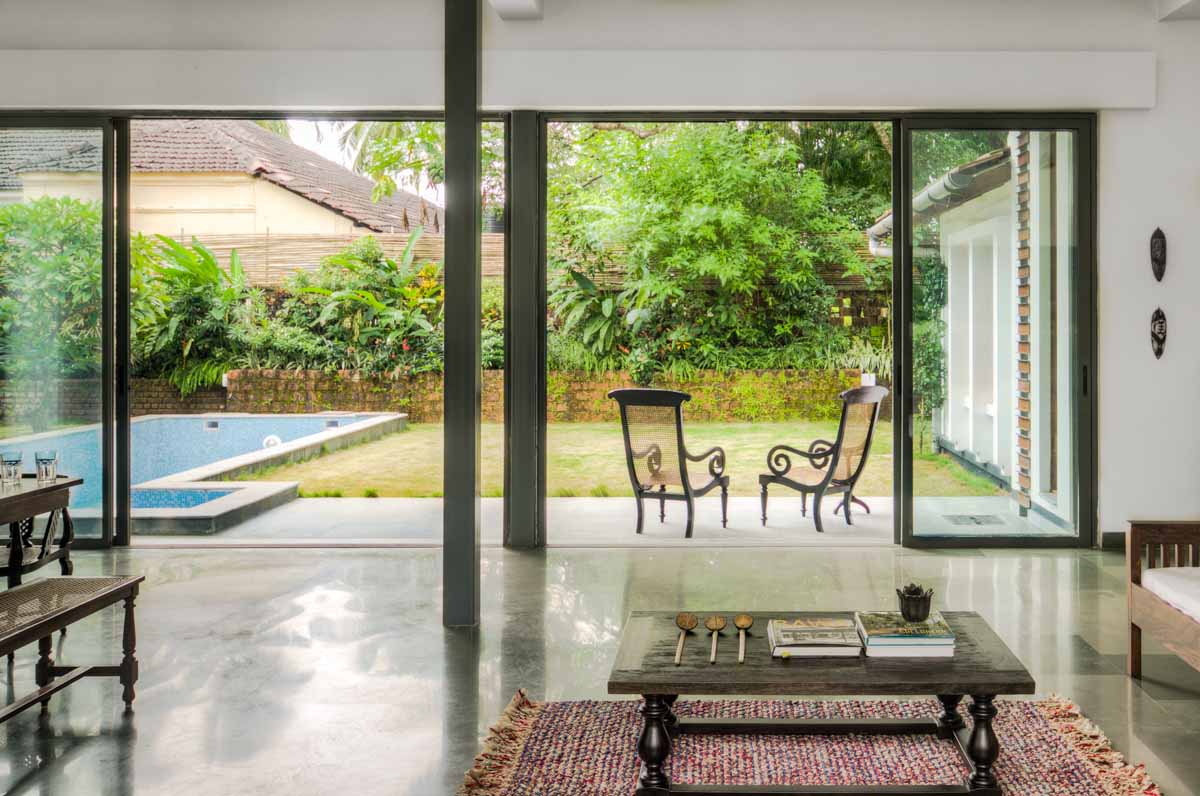 Note on Sustainability:
Designed as a green home, Navovado harvests all of its roof rainwater and recharges the water well on site. The use of low-flow water fixtures further improves water efficiency. Focus on use of insulation on the roof, double-glazed glass, low­ energy use appliances, LED lighting and 100% hot water from Solar power makes this home extremely energy efficient. The structure is constructed using locally manufactured materials and materials with a high recycled content such as laterite stone, matti wood, fly-ash brick and slag cement. The garden is planted using native local species to reduce water use for ir­rigation. Finally, large openings allow for maximum daylighting and cross-ventilation, reducing the energy use for lighting and cooling.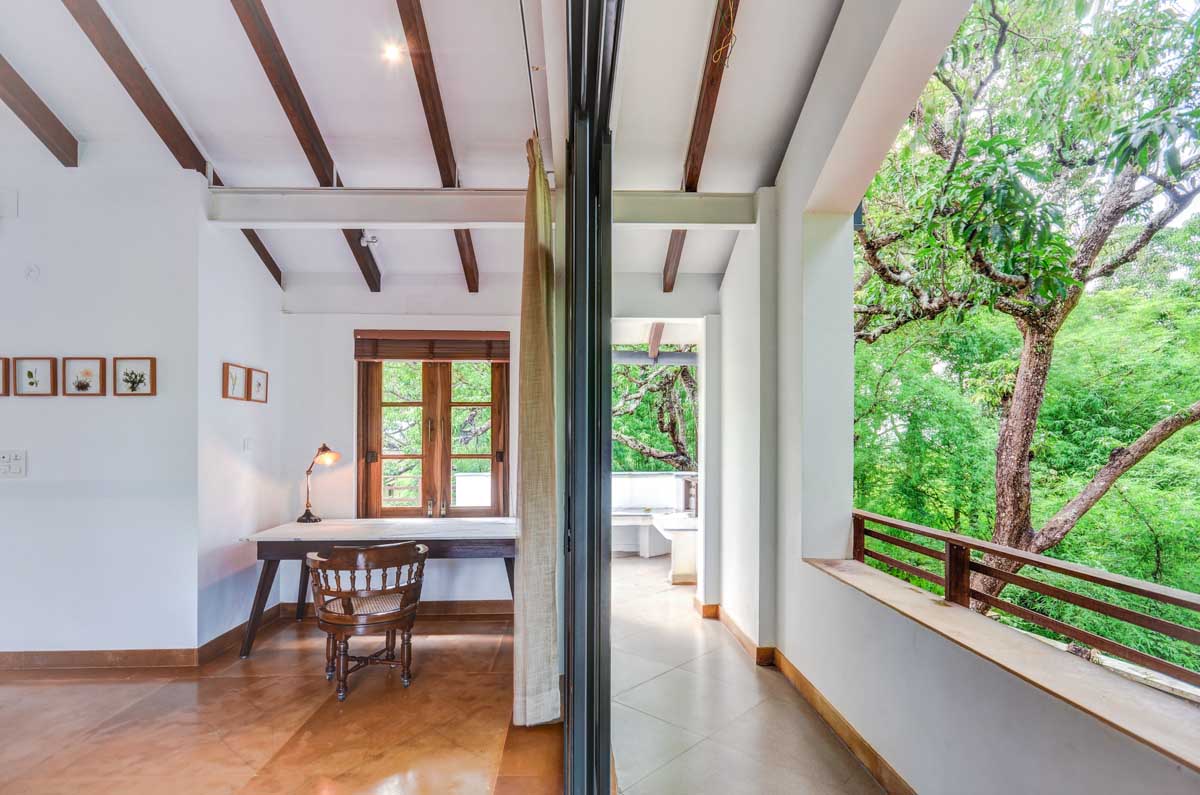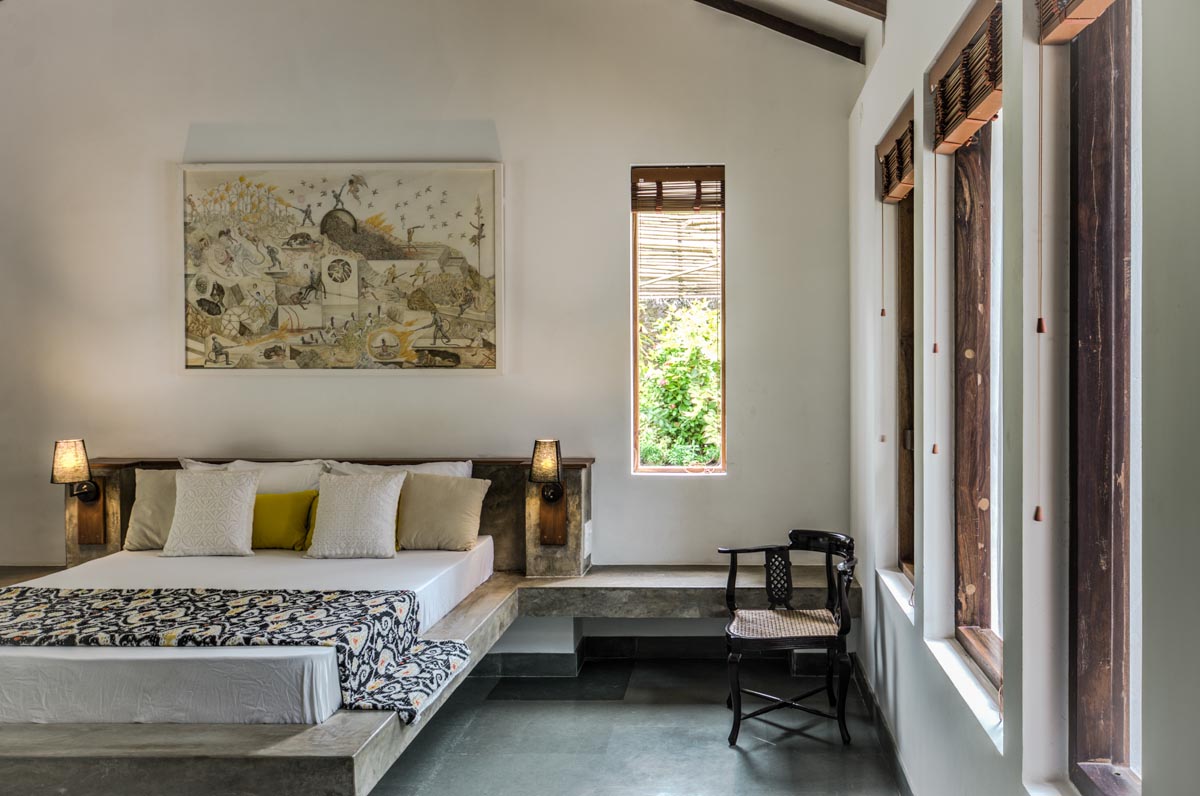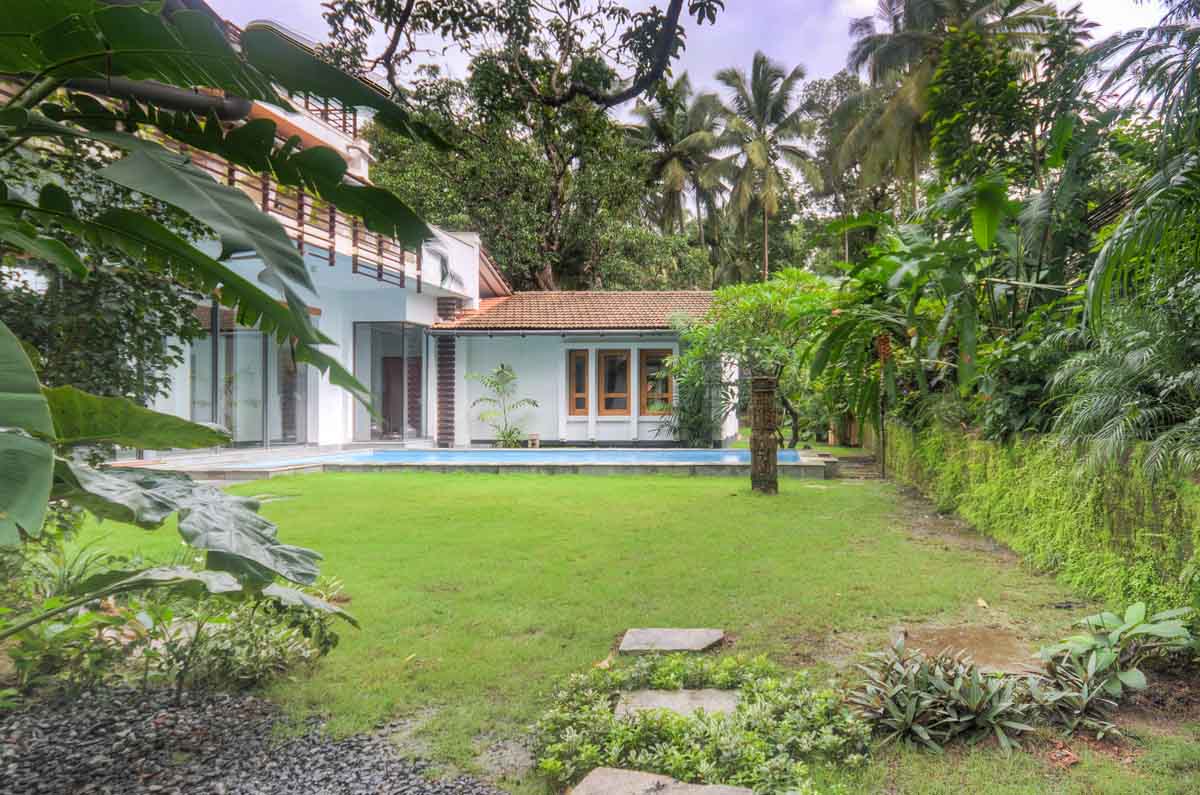 Photographer: Sanjeet Wahi.
PROJECT CREDITS
Architecture: Grounded, Goa.
Principal Architect: Anjali Mangalgiri
Check out the project feature below in our DE magazine Edition.