VISHAL SHARMA & VINEETA SINGHANIA SHARMA , the principle architects at Confluence, New Delhi founded in 1999. Confluence is an Architectural and engineering solutions firm, which is implementing best engineering management, practices to the ultimate satisfaction of its clients.
DE Editor in chief Anirudh Datta had a detailed interaction with the architectural duo for the DE Spotlight interview series where Vishal & Vineeta talk about their design journey at Confluence and share their latest projects with DE INDIA .
Confluence is an architectural and engineering solutions firm, which is implementing best engineering management, practices to the ultimate satisfaction of its clients. Founded in 1999, Confluence has become a leading regional multi-discipline consultancy. The key to their success is a strategic vision, dedicated team, innovative design and complete transparency in our functioning. They have developed a large force of multidisciplinary professionals and an enviable network of associated Expertise. Confluence works with Corporate, Private and Commercial organisations to plan and build facilities and have and have gained insights across the spectrum of architecture, engineering and management endeavours.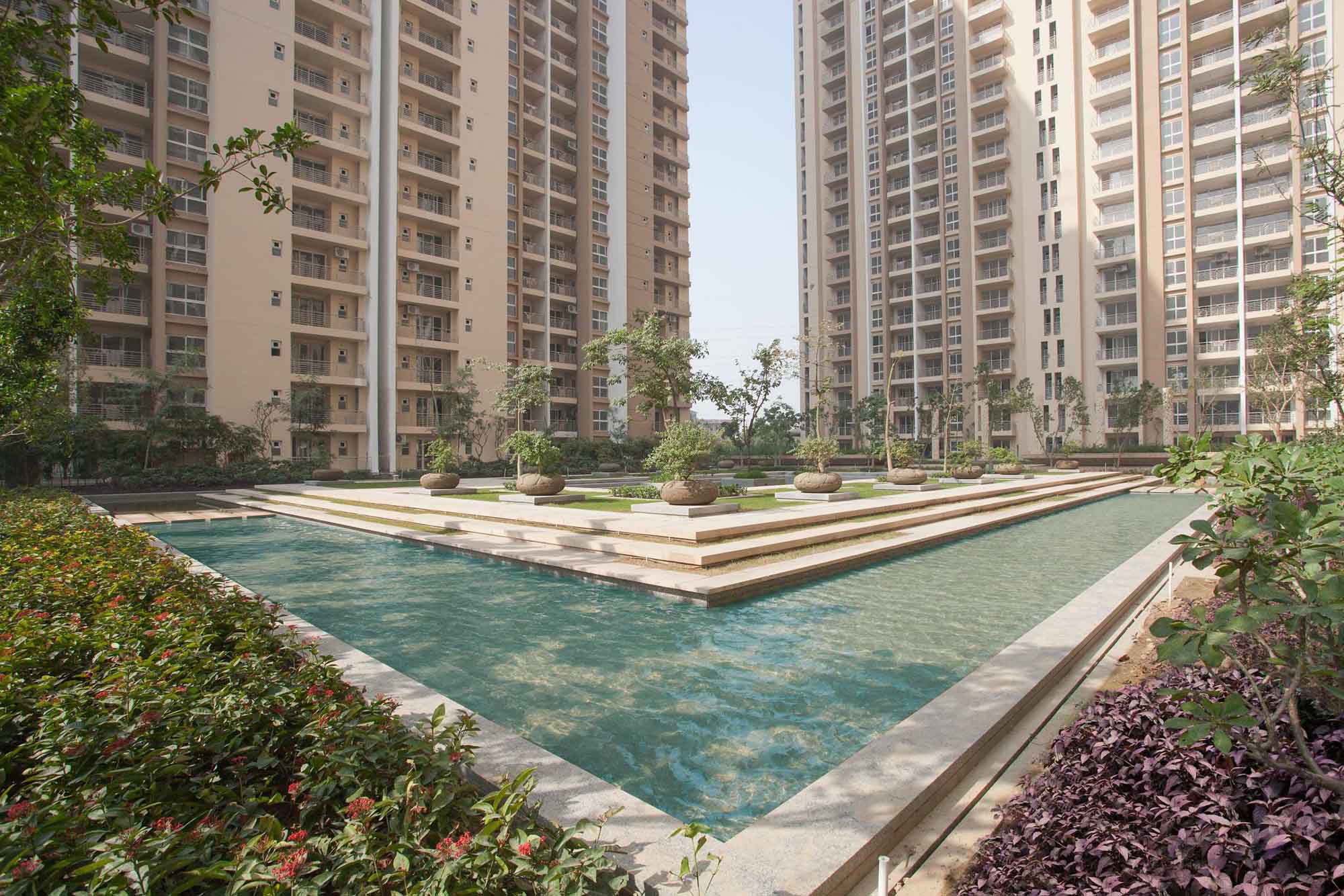 AD : What inspired you to pursue a career in Architecture & Design? Who were your early design heroes and role models?
VISHAL : I was always inclined towards organised and graphical forms since my school days. I had a keen eye for perfection in terms of dimensions and design parameters in every building form I saw. As I grew up, my interest in building façade and structure design expanded and I knew for certain designing diverse forms of buildings and structures was my in-depth passion. Richard Meier for his award winning work and design style which is geometric, graphical, modular and monochrome has inspired me the most.
VINEETA : Aesthetics and beautiful patterns surrounding a particular space always inspired me and caught my attention. Creating different forms of art & sculptures was a hobby while growing up. And being a science student, I wanted to combine scientific art to designing a space or structure seamlessly. And from this came the inspiration to defining lifestyle and designing spaces for various sects of people with diverse needs. One person who i have looked upto would definitely be Le Corbusier for his inspirational work as an influential architect and city planner whose designs combined functionalism with bold sculptural expressionism.
AD : Tell us something about your journey in the inception of Confluence.
VISHAL & VINEETA : Founded in 1999, Confluence was formed to create a design centre which can address the need for innovative spaces in India combined with the need of the surrounding environment. It was created as a collaborative design lab where every design was extensively researched and thought through before building a structure at site. Our vision was to ensure each of our project is a signature design stature.
Started with just 3 Architects including the Founders, Confluence team has grown by leaps and bounds in the past decade and has become a leading multi-discipline consultancy today. The journey from 3 members to 60+ creative Architects and Interior Designers has been extremely enriching in lot many ways. The key to our success is a strategic vision, wholistic and planned thought process, a vivacious yet diligent team, innovative & sustainable design, and transparency in our processes. We have developed a large force of multidisciplinary professionals and an enviable network of associated expertise.
Our client base today caters to some of the renowned names in the industry that encompasses a range of specialised practice areas – Master Planning, Residential, Commercial, Workplace, Institutional, Hospitality and Houses. We have specialised and delivered some key projects where we have planned and built facilities and have gained insights across the spectrum of architecture, engineering, and project quality delivery endeavours. Integrating research, strategy, and spatial concepts for occupants, designers and owners is key to deliver projects which are unique, sustainable, and innovative in nature.
AD : In few words, how would you define your design process – philosophy at Confluence?
VISHAL & VINEETA : Confluence has always been committed to creating sustainable, environment-conscious structures. We anticipate the need for a shift to sustainable design that is built for optimal functionality: As the ecology changes, so must current architectural practices. Our vision is to deliver innovative, sustainable, and tangible business value by pro-actively engaging each client on their design intent and participate in the organic process of design.
Much research goes into the design of our buildings, characterised by strong conceptual intelligibility, use of breakthrough materials and rigorous approach to detailing. We believe in creating projects that are socially responsible, economical, environmentally sustainable, and inspirational. Constant use and awareness of new techniques and application of the latest technology helps in creating our visions to reality.
Our design practices utilize the best and latest in sustainable architecture with a dedicated team towards research in this area. The designs use building materials that are both conducive to environmental preservation and are cost effective. We incorporate additions to our design that can further reduce dependence on limited resources and recharge the environment to possible extent.
AD : Your latest Housing project Cleo County has been envisioned as a green oasis. Tell us something about this project.
VISHAL & VINEETA : The project is inspired by both the functional and aesthetic aspects of ancient Egyptian architecture by taking the essence of the magnitude of the Egyptian pyramid to a human scale and translating it into design. The masterplan is developed around the concept of amalgamated integration with the complex planned as a blend of courtyards with ample light and ventilation, borrowing from the built heritage of Egypt.
The façade is developed in an Ivory beige shade (the colour of sun-baked mud brick), while also incorporating contemporary architecture in the façade using clean lines and fins with texture and screens to enhance the aesthetics.
This Egyptian theme-based project has been envisioned as a green oasis and encourages living close to nature. The blurring boundary between the exterior and interior with large floor to ceiling window captures adequate amount of daylight into the apartments. This multi-family housing hosts a large set of amenities.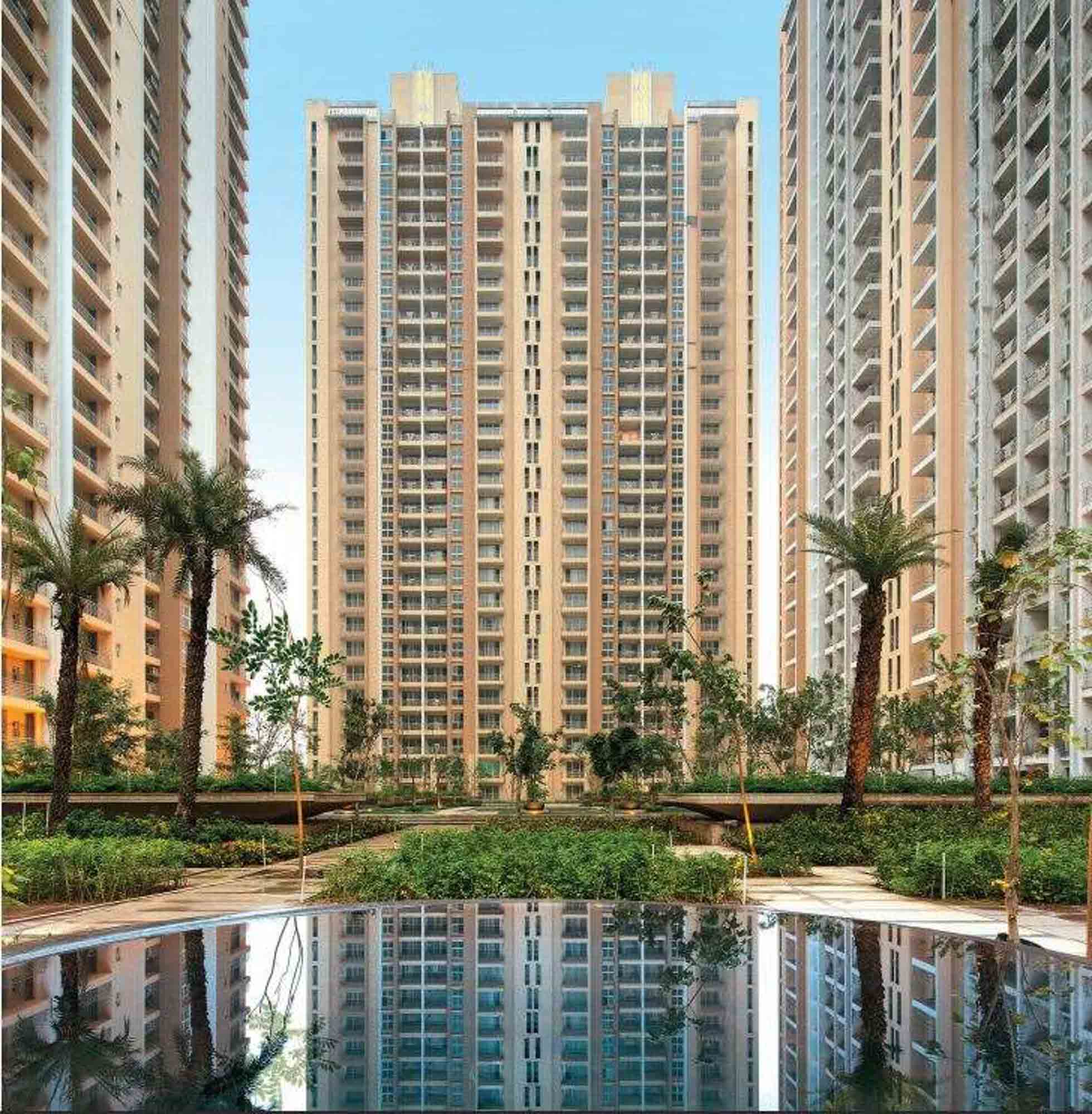 AD : Confluence's another one; an experience center at Gulshan Dynasty exhibits a glimpse of its upcoming grandeur and luxury for the housing project. Tell us something about this project.
VISHAL & VINEETA : This experience centre exhibits a glimpse of the grandeur and luxury of what the Gulshan Dynasty project would bring, incorporating some of the note-worthy features of the housing project into a beautifully designed and immersive space. It consists of spaces such as a triple height lobby, conference room, lounge, architectural model room, AV room, discussion room, design centre and a sample apartment to name a few.
The experience centre also boasts of a café, which follows a farm to table concept, serving delicious food to the visitors which has been produced through indoor hydroponic farming at the site itself. The entrance of this experience centre is through a spacious triple height lobby which further splits into corridors which then lead to different spaces.
This type of planning allows for the spaces to be transitional and flexible in nature and hence can be segregated, promoting social distancing. From the facility management point of view, fumigation and regular sanitisation protocols are carried out regularly. The space has been designed ensuring a close relationship with nature and a connection between the inside and the outside through the waterbodies which flow into each space.
The innovative design, which allows for abundant natural light through the ceiling high glass panels, features passive cooling techniques such as evaporative cooling and uses jaali as a second skin for the façade, is equal parts sustainable and creative in its design language. This allows the space to go beyond functional expression and allows the users to enjoy the experience and quality of the environment created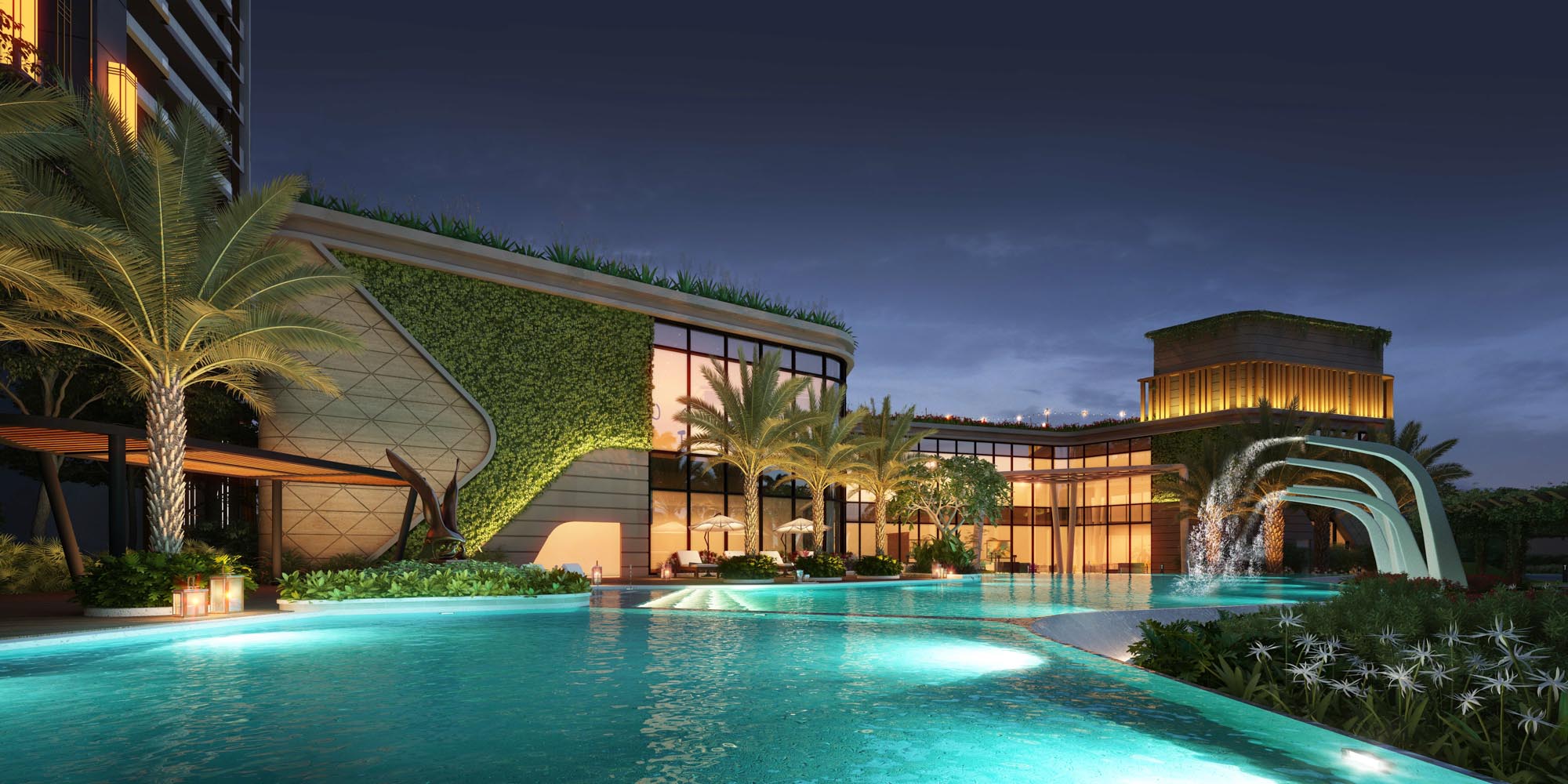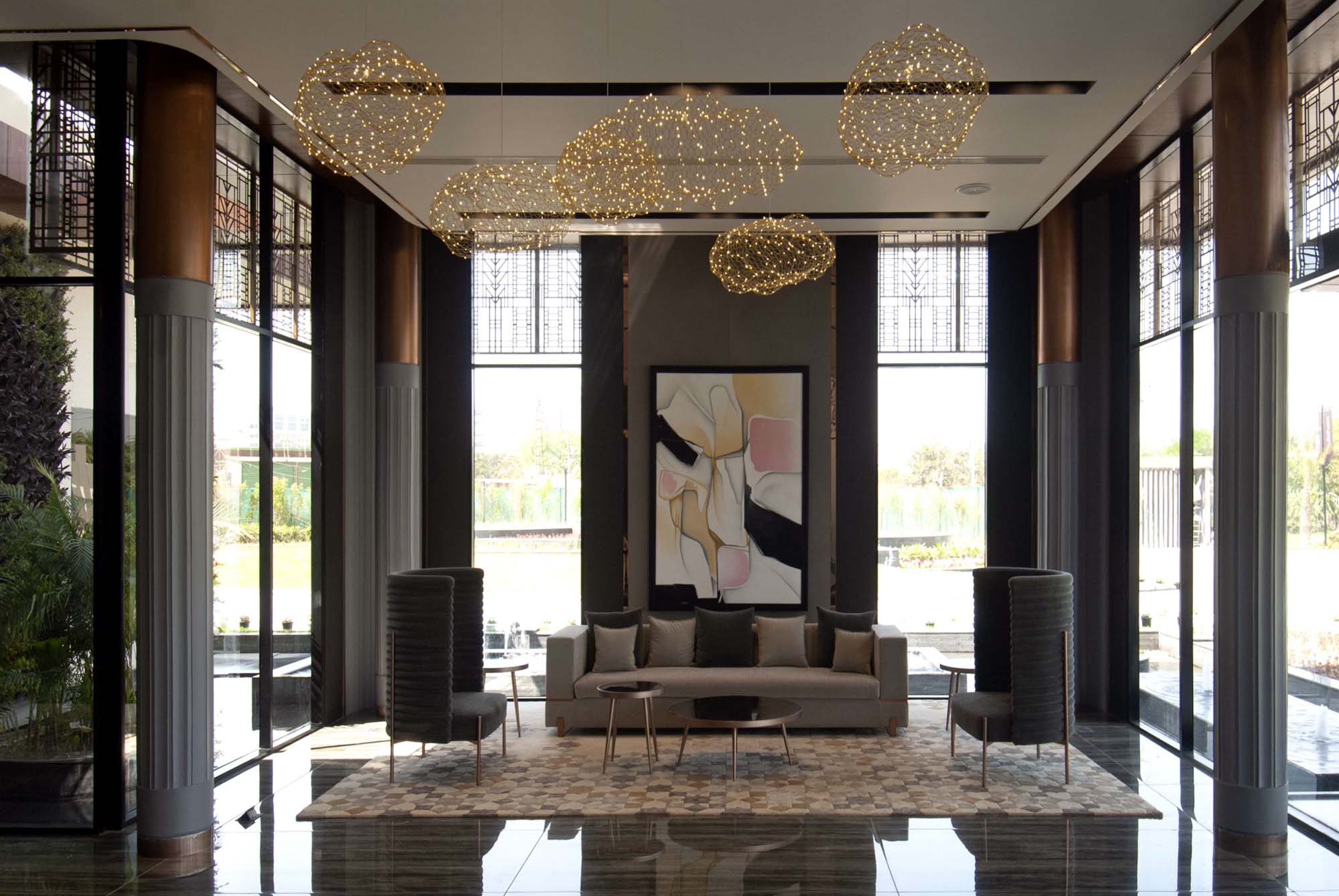 AD : Confluence is actively participating in practicing sustainable design in their projects. The world is now slowly realising the seriousness about climate change. What is your take on sustainable practice in architecture today?
VISHAL & VINEETA : The idea of sustainability, or ecological design, is to ensure that our actions and decisions today do not inhibit the opportunities of future generations. Sustainable architecture seeks to minimize the negative environmental impact of buildings. It uses a conscious approach to energy and ecological conservation is the design of the built environment. It is design with a conscience. This is the reason Confluence has designed a series of its projects which are green/platinum rated and the vision is to take it to Net Zero level.
Our designs and layouts ensure efficient use of all equipments. The designs are such that reduce heating in summers by blocking the sun and lets sun enter the habitable spaces in winters. We incorporate additions to our design that can further reduce dependence on limited resources and recharge the environment to possible extent.
Passive strategies, such as considering sun orientation and climate when siting and being thoughtful about window placement and operation, are used to best manage daylighting and natural ventilation and go a long way in reducing energy requirements for the building. In certain climates, thermal mass techniques can be used to harness solar energy. In such cases, thick walls absorb heat from the sun during the day and release it into the building at night.
Architects consult with mechanical and electrical engineers to implement high-efficiency electrical, plumbing, HVAC, and other systems, which are designed to have small environmental footprints. By making it a priority to purchase steel, lumber, concrete, and finishing materials, such as carpet and furnishings, from companies that use environmentally responsible manufacturing techniques or recycled materials, architects up the ante on sustainability.
Landscaping choices can make a big impact in civic building water consumption. By using trees, plants, and grasses that are native to the area, architects can greatly reduce irrigation needs. Landscaping can also be used as part of a passive energy strategy. By planting trees that shade the roof and windows during the hottest time of the day, solar heat gain inside the building can be reduced.
Read the full interview below in our DE magazine Edition.