PATRICIA URQUIOLA is a Spanish architect and designer, Italian by adoption. STUDIO URQUIOLA was founded in 2001 by Patricia Urquiola and her partner, Alberto Zontone, and it operates in the fields of industrial product design, architecture (hotels, retail spaces, residences, exhibitions and installations), art direction and strategy consulting.
DE Editor in chief Anirudh Datta had a detailed interaction with the internationally acclaimed architect for the DE Spotlight interview series where Patricia talks about her design journey and shares her latest project CASA MUTINA for Mutina in Milan, Italy.
Patricia Urquiola studied architecture and design at the Universidad Politécnica de Madrid (Technical University of Madrid) and completed her studies at the Politecnico di Milano (Technical University of Milan) where graduated under the mentorship of Achille Castiglioni. In Spain, she was awarded the Golden Medal for Merits in Art and received the Cross of the Order of Isabella the Catholic.
Patricia Urquiola has been the Creative Director of Cassina since 2015 and works with important design companies, including Moroso, Driade, Flos, GAN, Andreu World, Glas Italia, Kettal, Kvadrat and international groups such as Haworth, BMW, Boeing, Louis Vuitton, Missoni, Mandarin Oriental Hotels, Four Seasons, Marriott Group, Starbucks, Ferrari and Swarovski.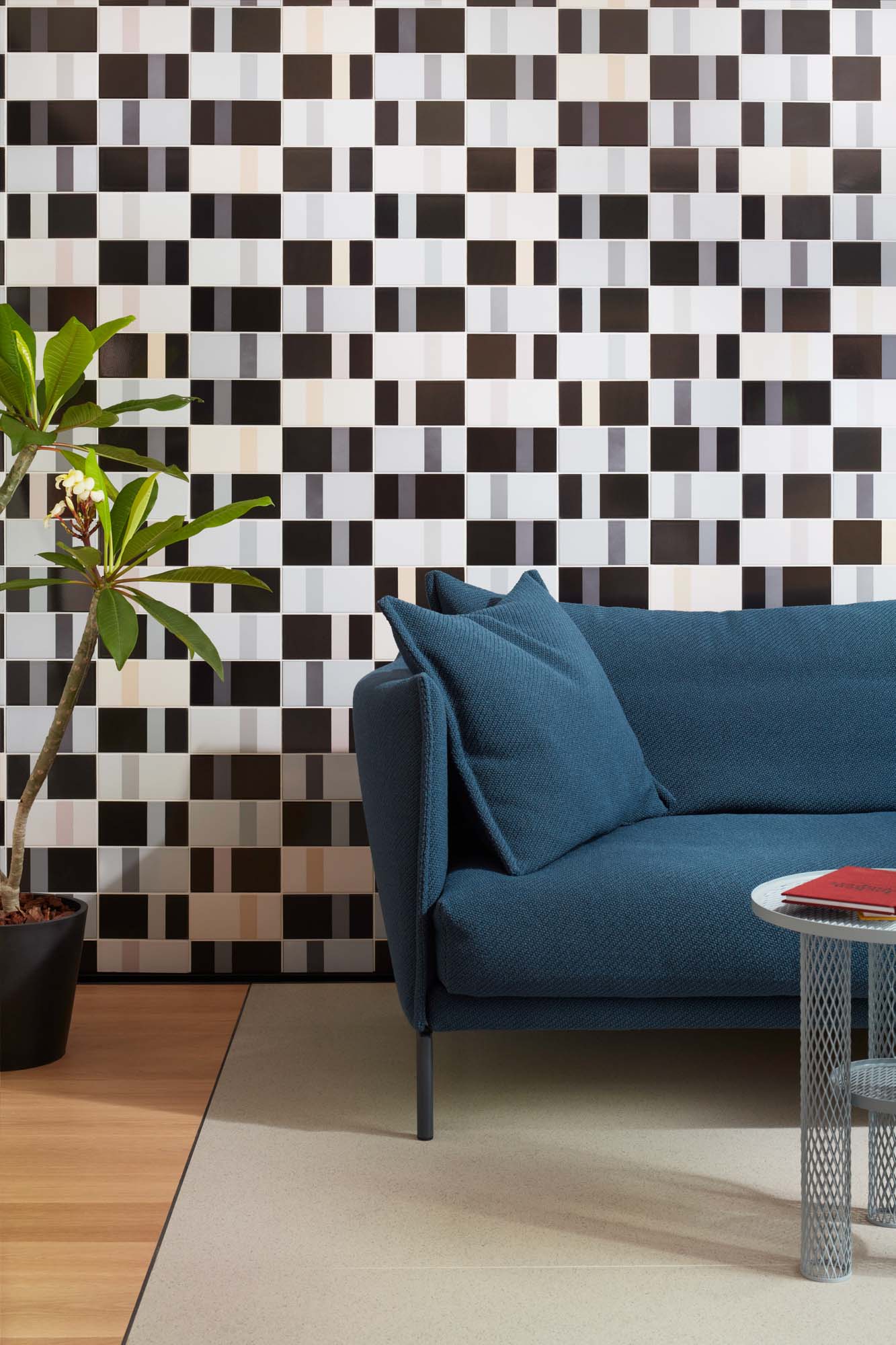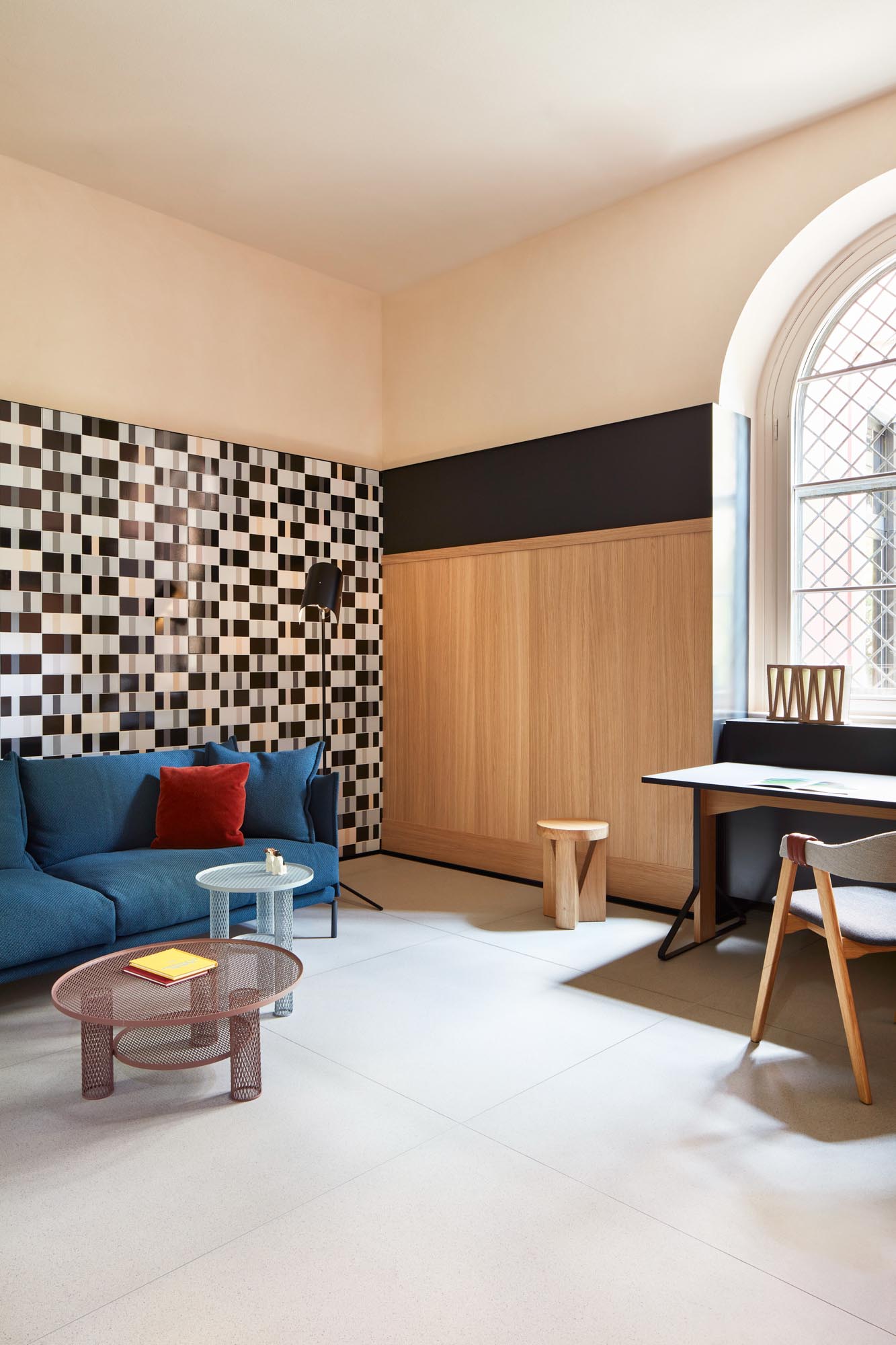 Patricia Urquiola's work is exhibited in many art and design museums across the world, including the MOMA in New York, the Decorative Arts Museum in Paris, the Triennale Museum in Milan, the Design Museum in Monaco, the National Gallery of Victoria in Melbourne, the Vitra Design Museum in Basel, the Victoria & Albert Museum in London, the Design Museum in Zurich, the Stedelijk Museum of modern and contemporary art in Amsterdam, the Design Museum of Barcelona and the Philadelphia Art Museum.
AD : What inspired you to pursue a career in Architecture & Design? Who were your early design heroes and role models?
PATRICIA : I knew I wanted to be an architect since I was a teenager. So, I chose to study in Madrid, during a moment that was extremely vibrant in the city. I am proud of my education in Spain, even if it was more academic than in Milan. Indeed, when I started studying at Milan Politecnico, classes were very experimental, they were a blend of architecture and design. I fell in love with design especially thanks to professor Castiglioni. He taught us the curiousness, the ability to connect things. I have done my thesis project with him, a smart rug, in which you could plug in your phone, a lamp; but it was safe because in extra-low voltage. I also worked for 2 years as his assistant.
Of course, also Vico Magistretti was a great mentor for me when I started working at De Padova. He believed in me – we were a small group of designers, very close and essential. But I also owe a lot to clients like Patrizia Moroso, who believed in me since the beginning, and Maria Reig, who made me design my first hotel, the Mandarin Oriental in Barcelona. And last but not least, Maddalena De Padova was the first entrepreneur who believed in me, she had such a vivid intuition.
AD : Tell us something about your journey in the inception of Studio Urquiola.
PATRICIA : Actually, it took me some time to take this decision. I remember, I was leading the design department at Lissoni's and I was happy with my job. It was actually Piero Lissoni, who encouraged me to open my own studio, he told me that I was more than ready. I think this helped me to open my own studio when I was really convinced and indeed things started out well and the team grew in an organic way.
AD : In few words, how would you define your design process – philosophy?
PATRICIA : I am very present in both design and architecture departments. To me the design process is essential and sharing is very important. I am very open to everyone in my team and I really believe that creativity is strongly connecting with the dialogue, both inside my studio and with the clients.
AD : You're most proud – favorite project till now? Anything specific you like to share about this project that makes it special for you?
PATRICIA : Among architecture projects, 'il Sereno' on lake Como, Italy was very important to me and I am still really affectionate to this hotel. I was inspired by the color of the lake, and its glistening water, the nature of the dramatic mountains, and the adjacent village of Torno. The color palette is the lake itself. It includes green, light-blue, copper, grey and natural tones. For Il Sereno we used natural materials (stone, wood, wool natural fibers) for a sustainable style and timeless elegance. I wanted that the lake was always present in the hotel.
There are many other projects that have meant a lot to me. Among design projects, I am thinking of the work done with Cassina these years and I am especially affectionate to Sengu Sofa, which has a very domestic and sustainable soul, including innovative features, as a result of Cassina LAB work. Indeed, a 100% recycled fibre, made from PET mainly recovered from the sea, is part of the cushion padding in respect of the environment.
AD : How was your experience in designing MUTINA's first showroom in Milan. Any of your favorite elements from this beautiful space you would like to talk about?
PATRICIA : Casa Mutina is an investigation on the domestic space that goes beyond the concept of a showroom: the project is designed to express the different languages of the designers, who work with the company, to dialogue and create invisible contaminations.
Casa Mutina is based on a modular system of panels which, however, is not explicitly perceived, but is always understood. This is the intention and the beauty of the project. Not only the paneling, but also the boiserie and plasters are designed as a system to be inserted into the modules and to evolve. In reality, the only real fixed elements in the space are the bookcase, the kitchen and the long wooden runway that crosses the rooms' enfilade.
It is a house, in which the play of natural shades expresses a gentle approach to matter rather than to explicit color, a criterion that has always distinguished the research work on the roots of ceramics I made together with Mutina. In the project, light colors coexist – from white to terracotta to ranges of gray to black – to communicate to the visitor the sensation of the material.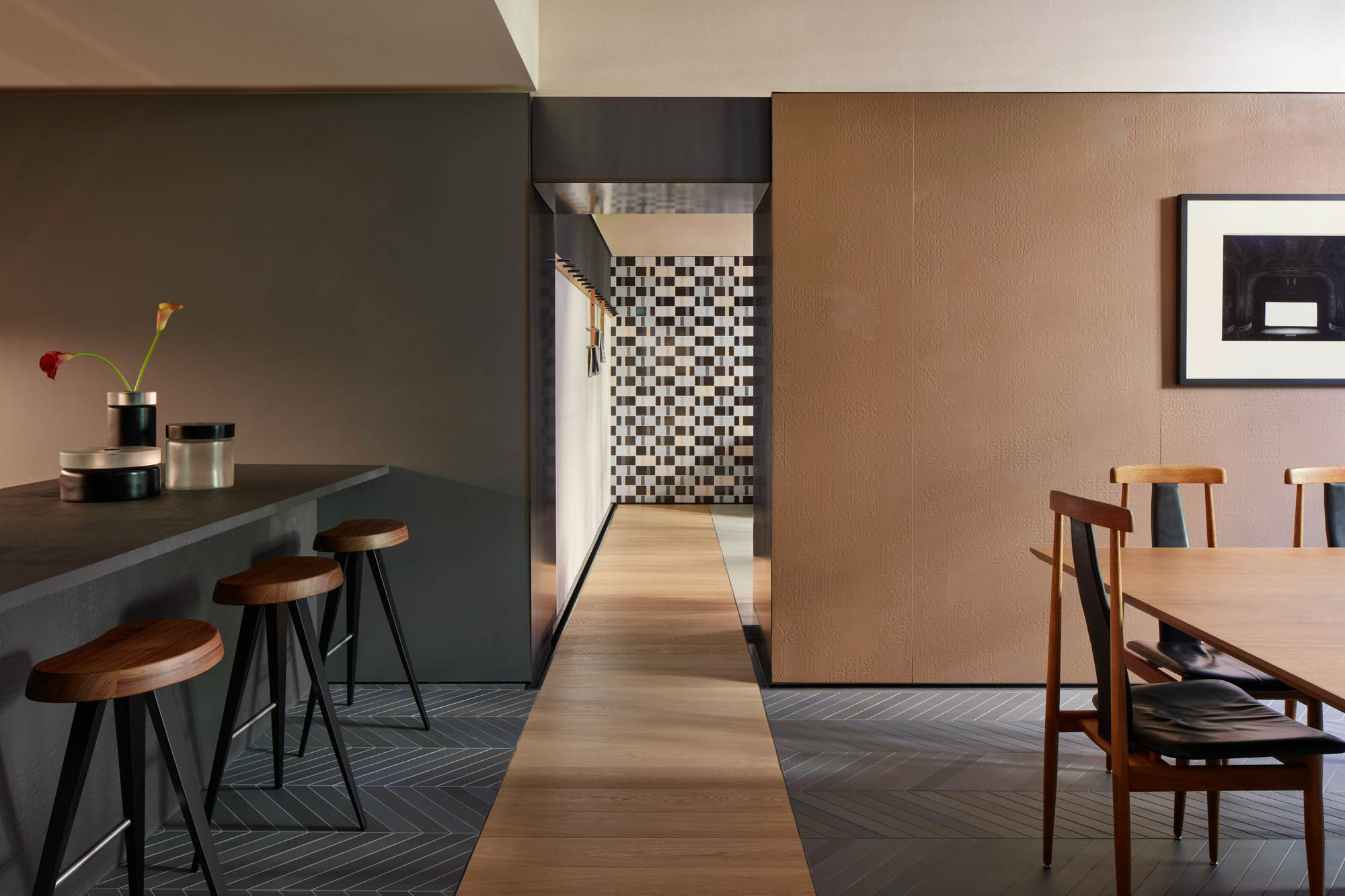 AD : We at DE INDIA are celebrating the essence of our Homes. Staying indoors safe in this pandemic made us connect with our homes more than ever. How would you define your process to design a residence that transforms the living of the resident?
PATRICIA : In this period of transition and in a post-pandemic world, design can play a crucial role in defining the "new normal". Especially, our houses will have to be increasingly flexible and there we will pay more and more attention to energy saving and to the relationship with green, both inside and outside our living spaces.
In addition to this, architects are asked to design time and its passing as well as to design new behaviours. I believe that this historical moment is really interesting and full of challenges for us architects and designers.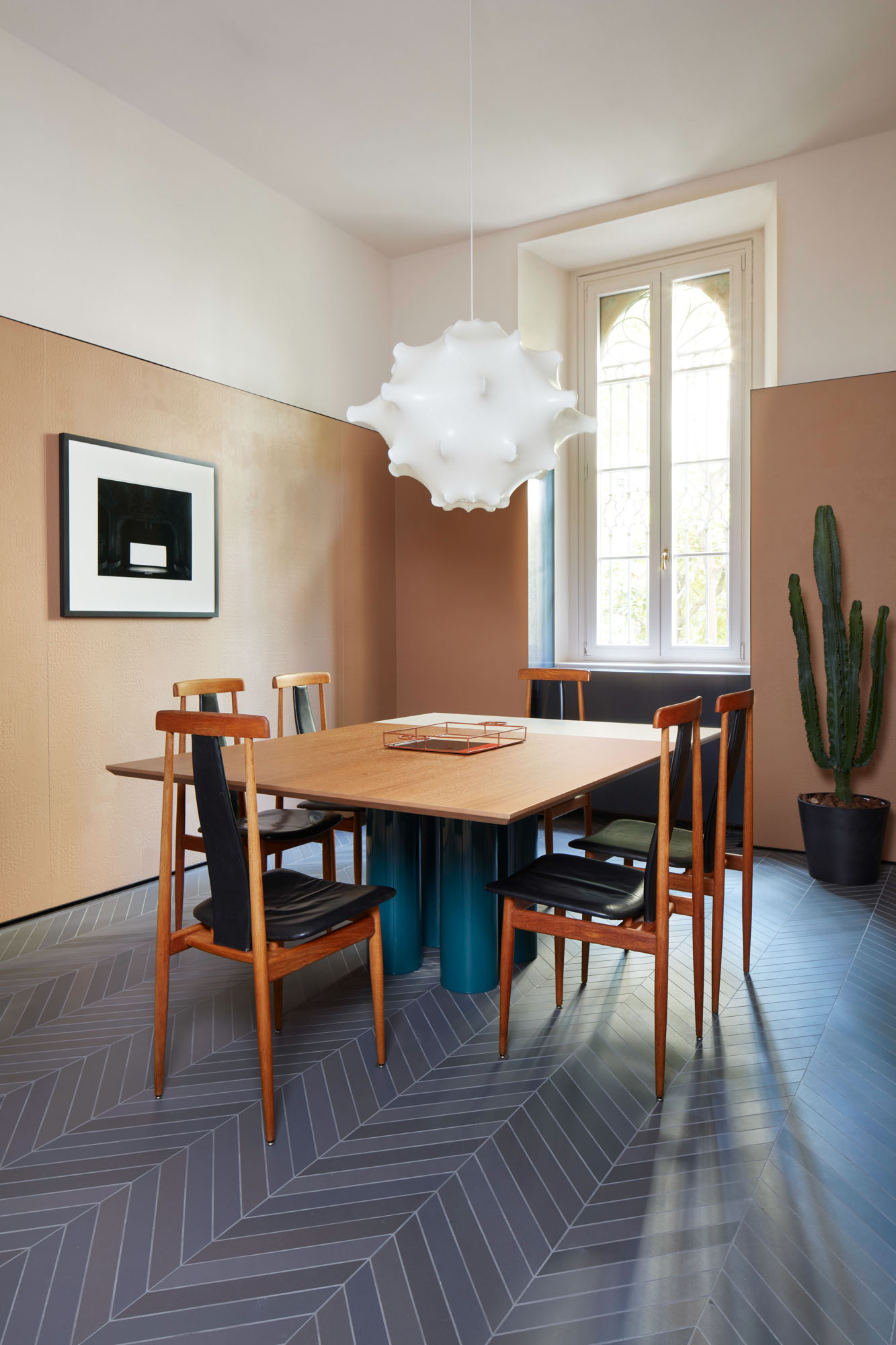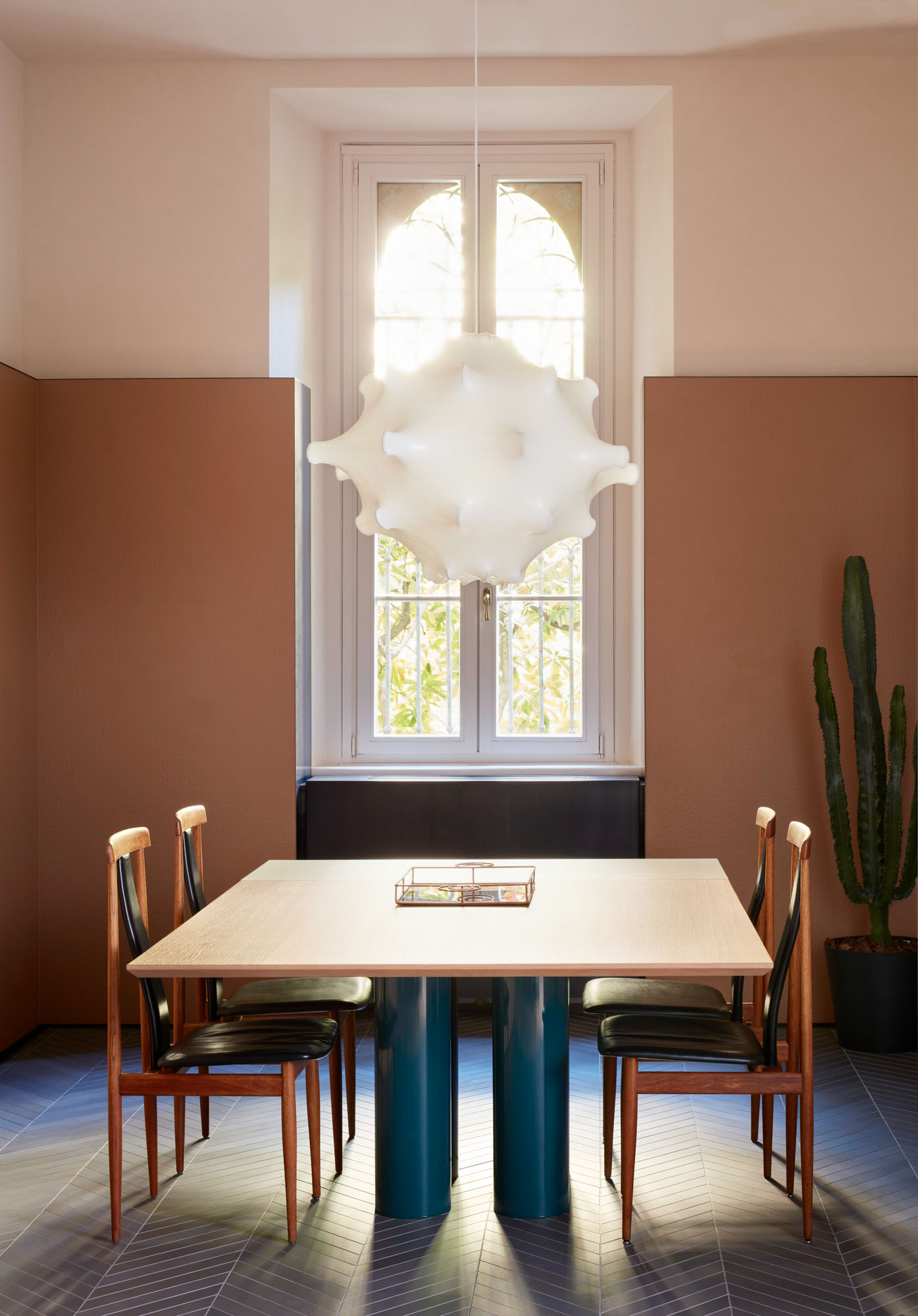 AD : Tell us something about your recent creation for CC TAPIS. Patcha – a beautiful rug that would amplify every homes interior palette.
PATRICIA : A captivating composition of color and pattern comes alive in our latest collection for cc-tapis – Patcha.
Utilizing the patch-work spontaneity of mixed- media collage, we expresses the gesture of overlapping and assembles strips of mint green, lavender, taupe, burgundy and speckled technicolor fields. Layering one atop another to create inventive graphic compositions. I tried to emphasize the concept of spontaneity.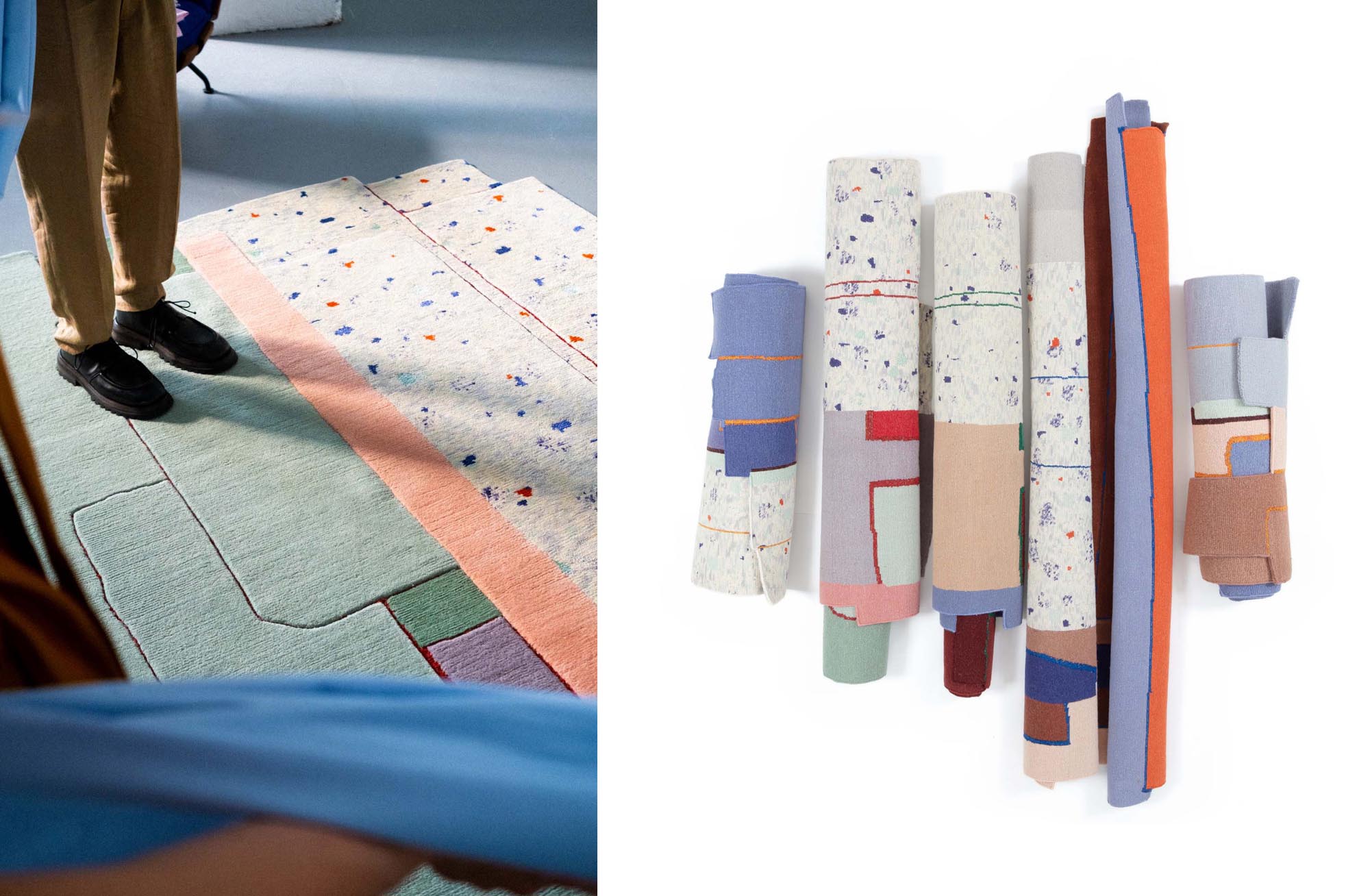 A myriad of textures, pile heights and colors meet in each rug, utilising sustainable dyeing techniques which use less water and novel materials like cast- off silk from Indian Sari production. Central to our creative process is the investigation of reused and up-cycled materials, breathing new life into once discarded wool.
The speckled technicolor fields are created by using left-over silk and surplus wool taken from the production from previous rugs. The result is a combination of woolen fragments that resemble jagged papers and colourful cardboard, assembled in an extemporised composition.
Read the full interview below in our DE magazine Edition.