Mumbai based Sanjay Puri Architects designs this student housing complex with a distinctive angular bay window facade.
Project Name : The Street
Project Location : Mathura, Uttar Pradesh, India
Project size : 2,11,000 sq. ft.
Architects/Designer : Sanjay Puri Architects, Ishveen Bhasin
Project Status : Built
Website : www.sanjaypuriarchitects.com/
Instagram : @sanjay_puri_architects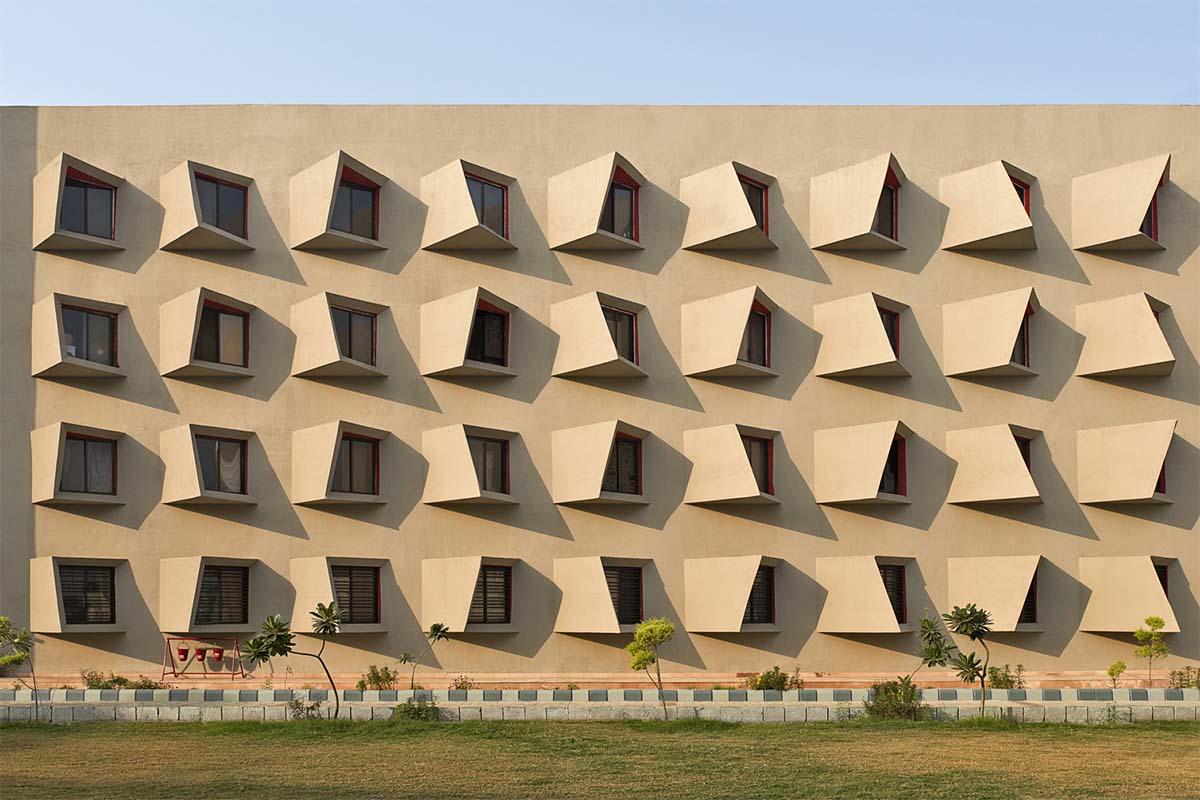 The Street, designed by Mumbai, based Sanjay Puri Architects, is a 211,000-square-foot, 800-unit student housing complex on the campus of GLA University in Mathura, Uttar Pradesh, India.
Text description provided by the architects. 
Taking a cue from the old city streets of Mathura city in India where this project is located, this 800 room students' hostel creates organic spaces.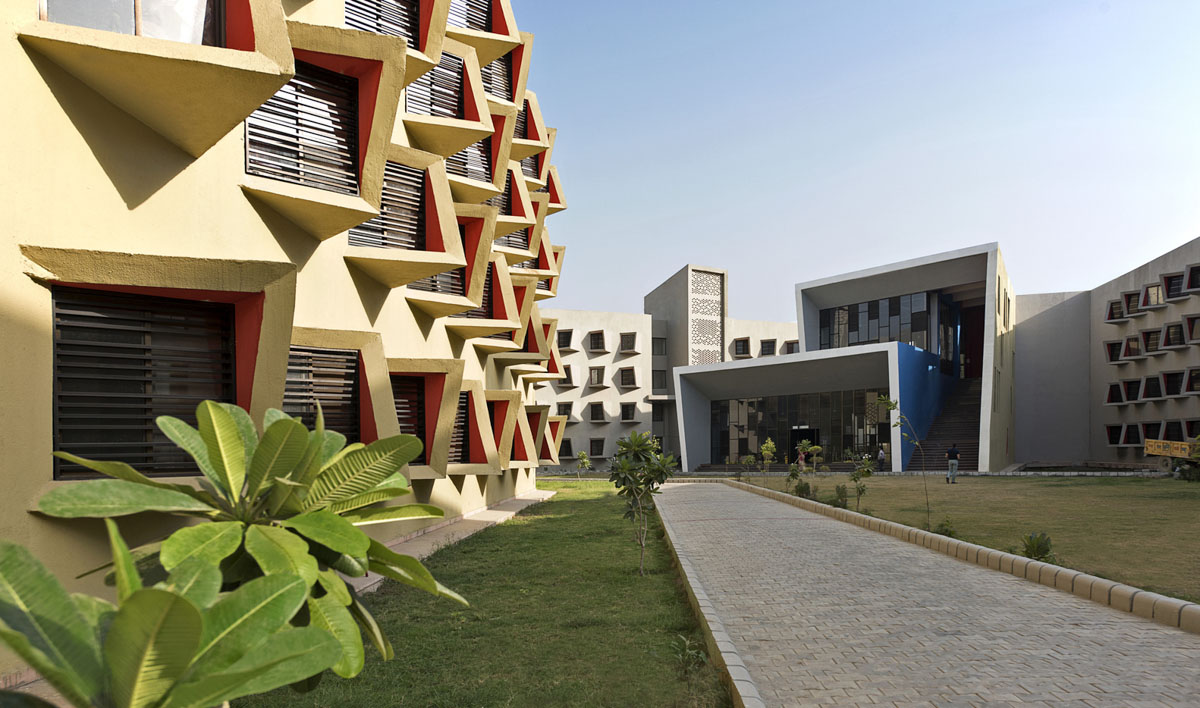 Designed in 4 level high, 5 linear blocks, the built spaces snake across a wedge shaped site twisting and turning along their length. Sitting adjacent to repetitive hostel blocks on the east and west these new hostels within a large university campus create individual spaces within a discernible identity in each part of the layout.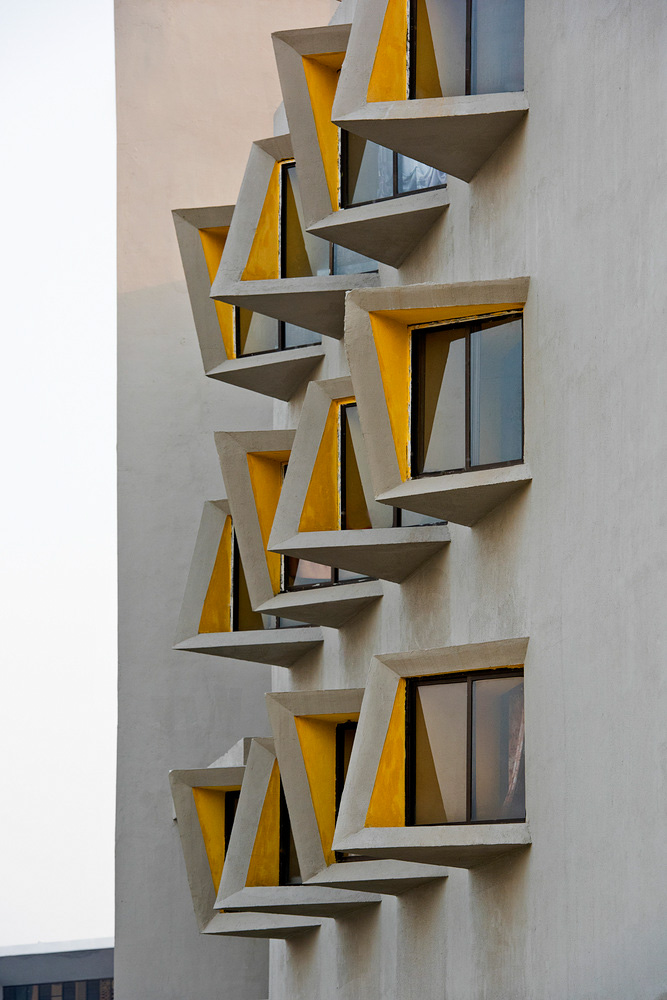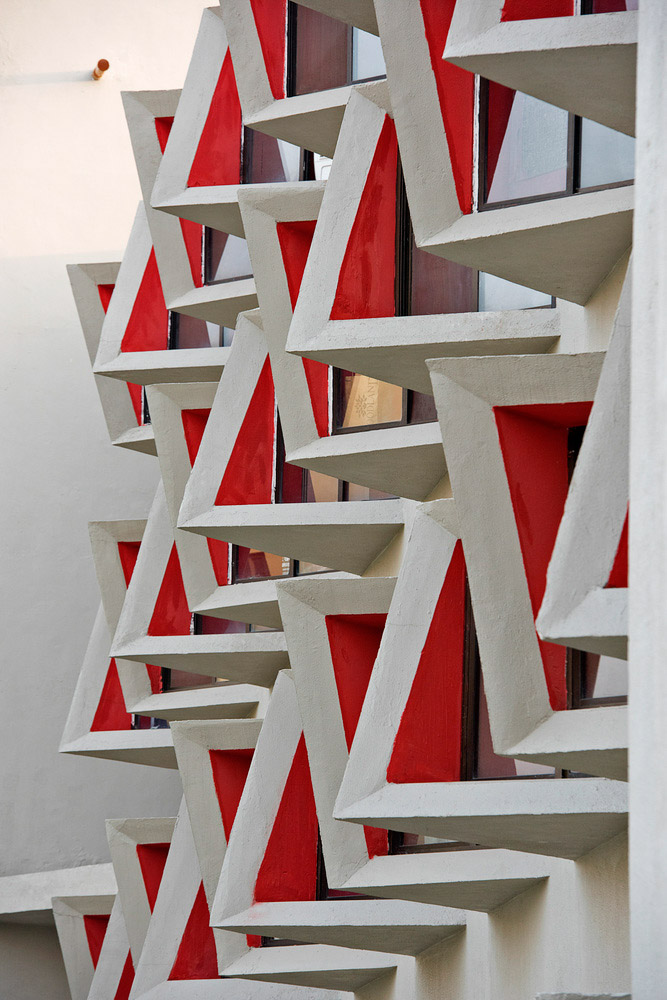 The orientation of all the buildings are done with a view of generating large north facing garden areas overlooking a vast playground towards the north. In addition, each hostel room is punctuated with a wedge shaped bay window oriented towards the north and the playground.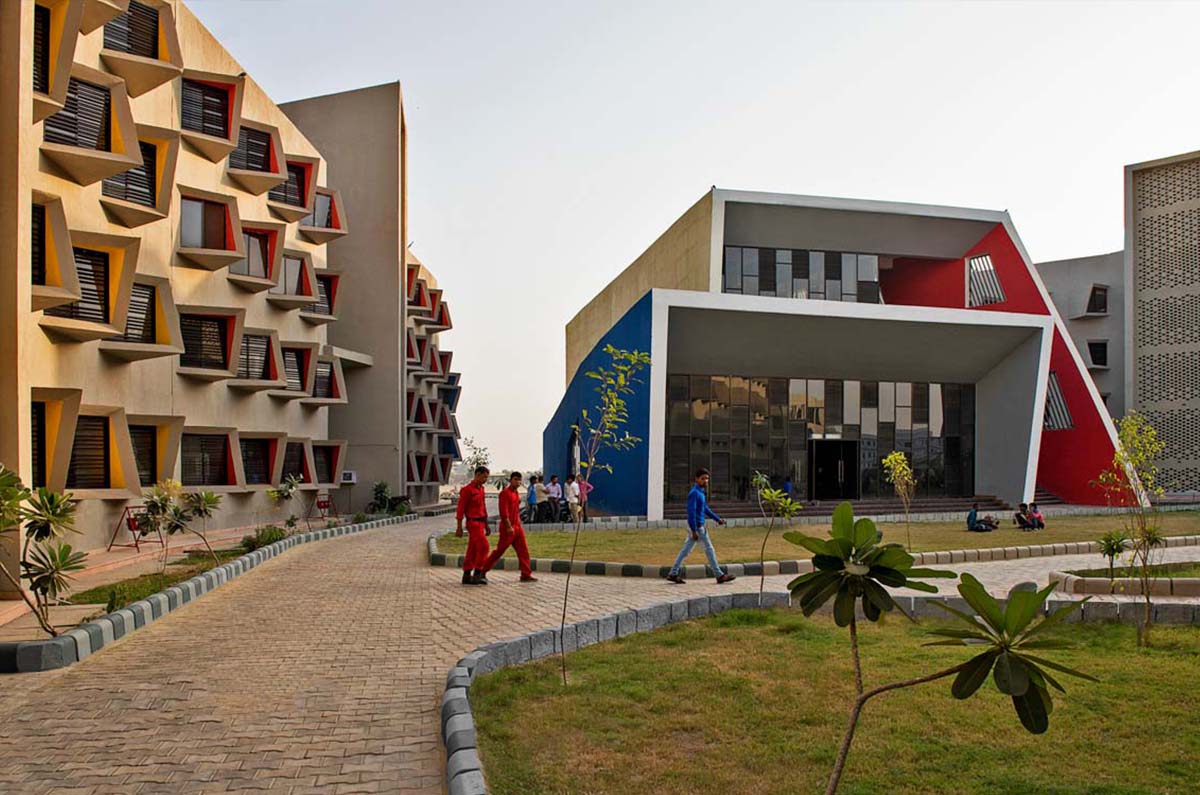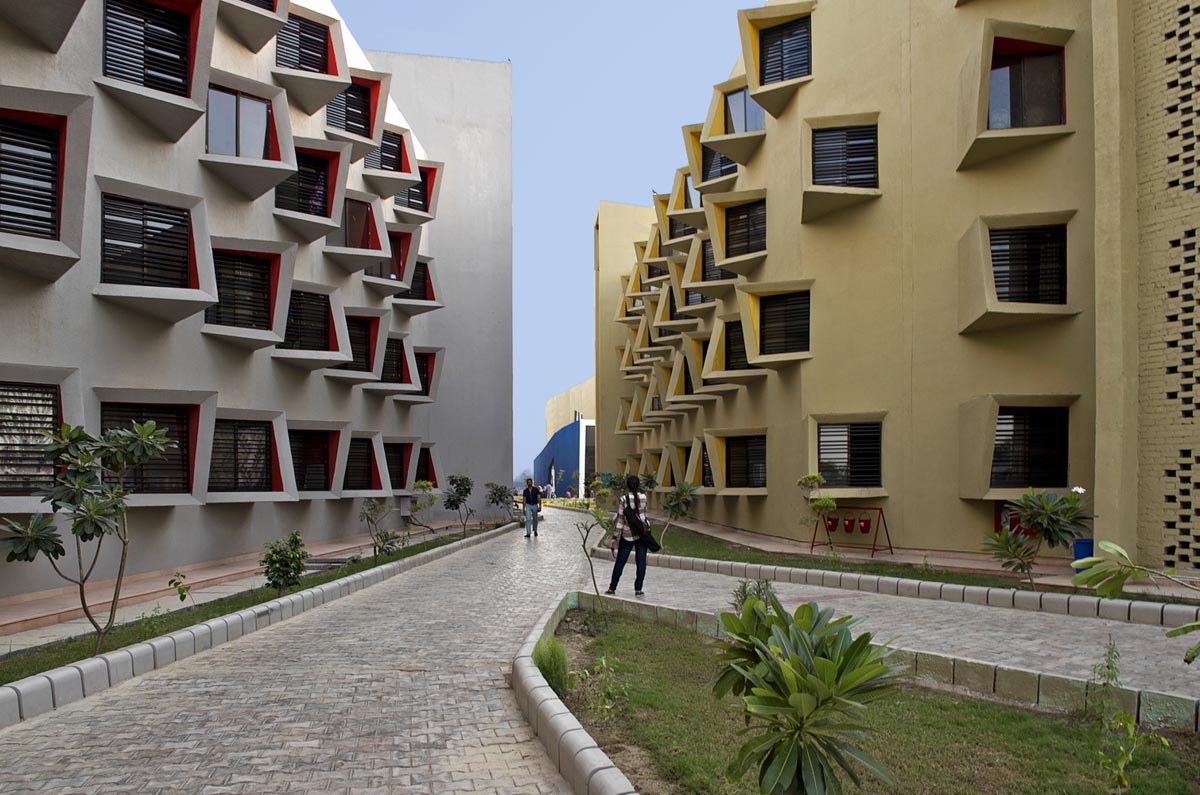 Each hostel room has ventilation openings in the internal corridor facilitating cross ventilation. The linear buildings create small break out spaces at each bending point allowing natural light into the internal circulation spaces.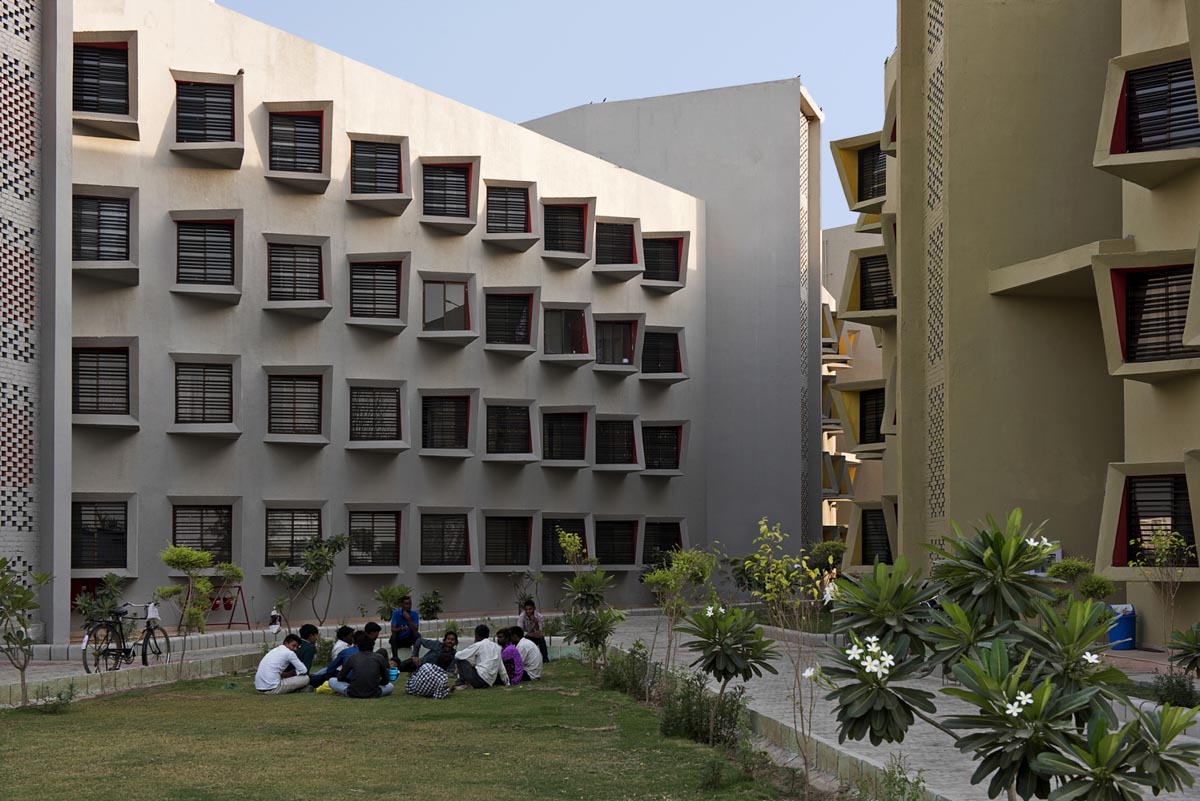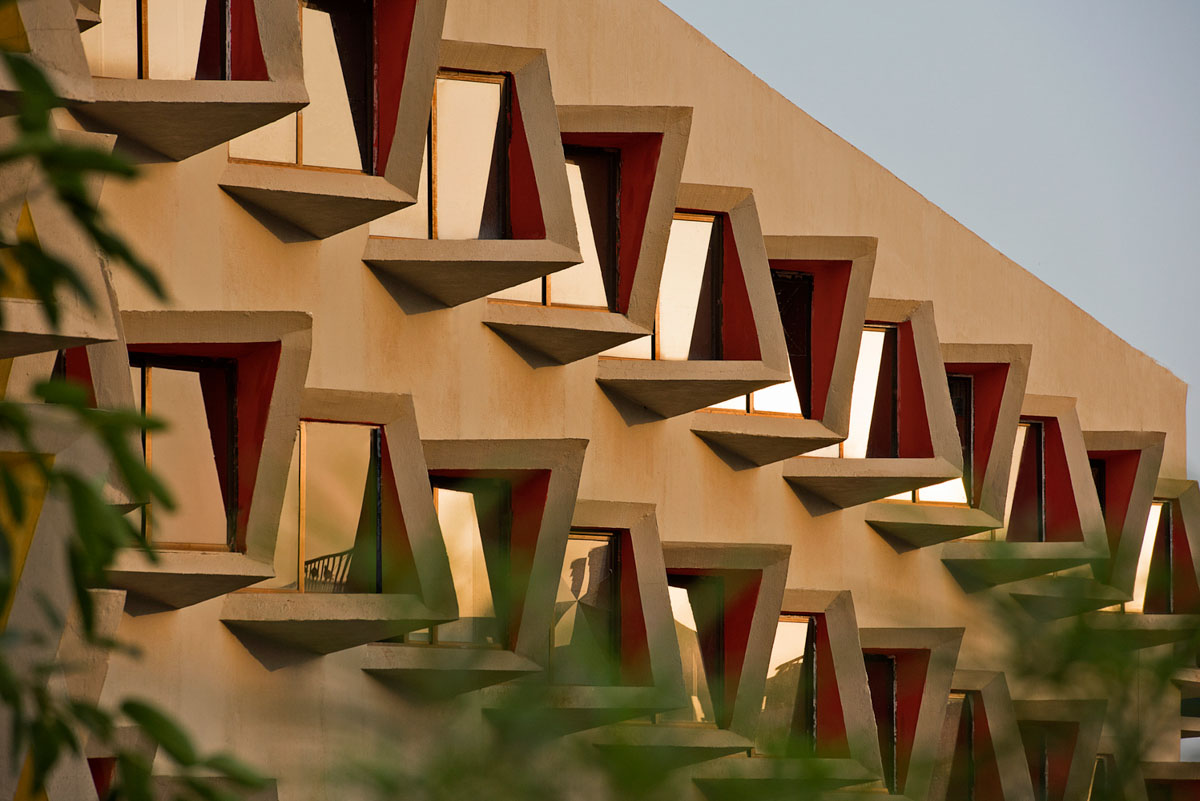 These factors create an energy efficient building minimising heat gain in response to the climate which has average temperature in excess of 300 c for 8 months of the year when the sun is in the Southern Hemisphere. During the winter months when the sun is in the Northern Hemisphere, direct sunlight is facilitated to prevent the rooms from becoming cold.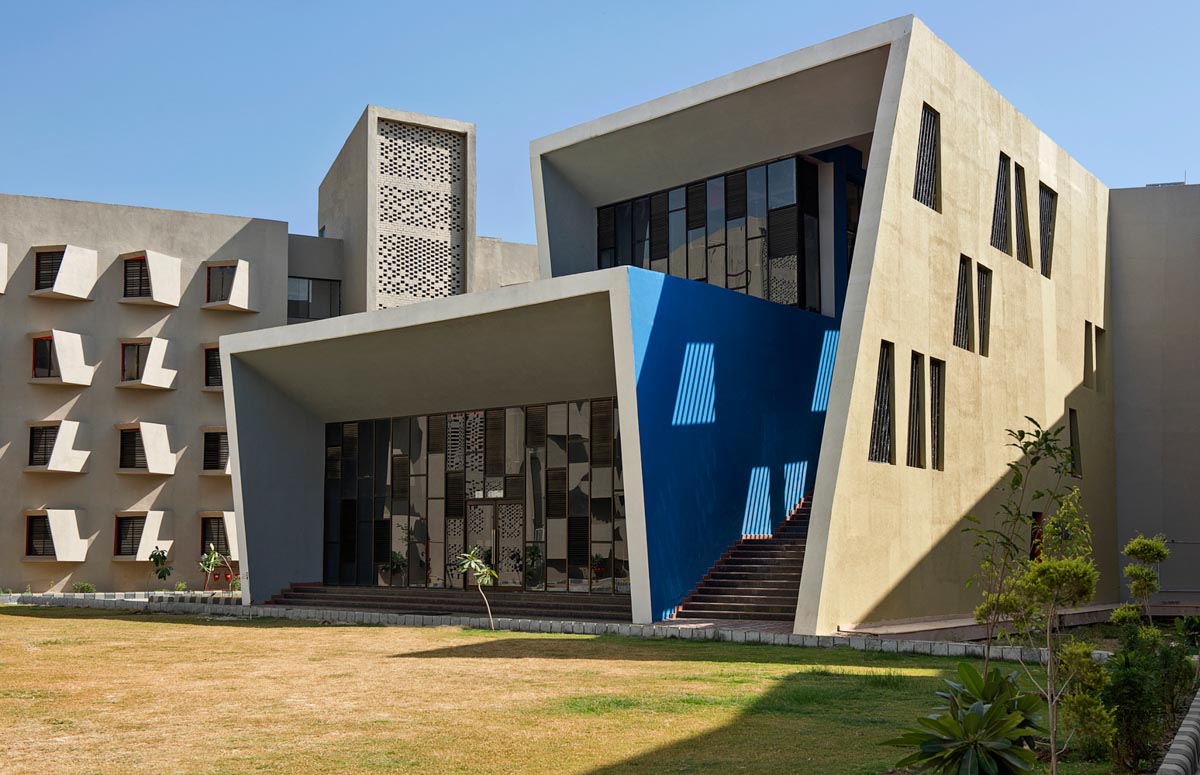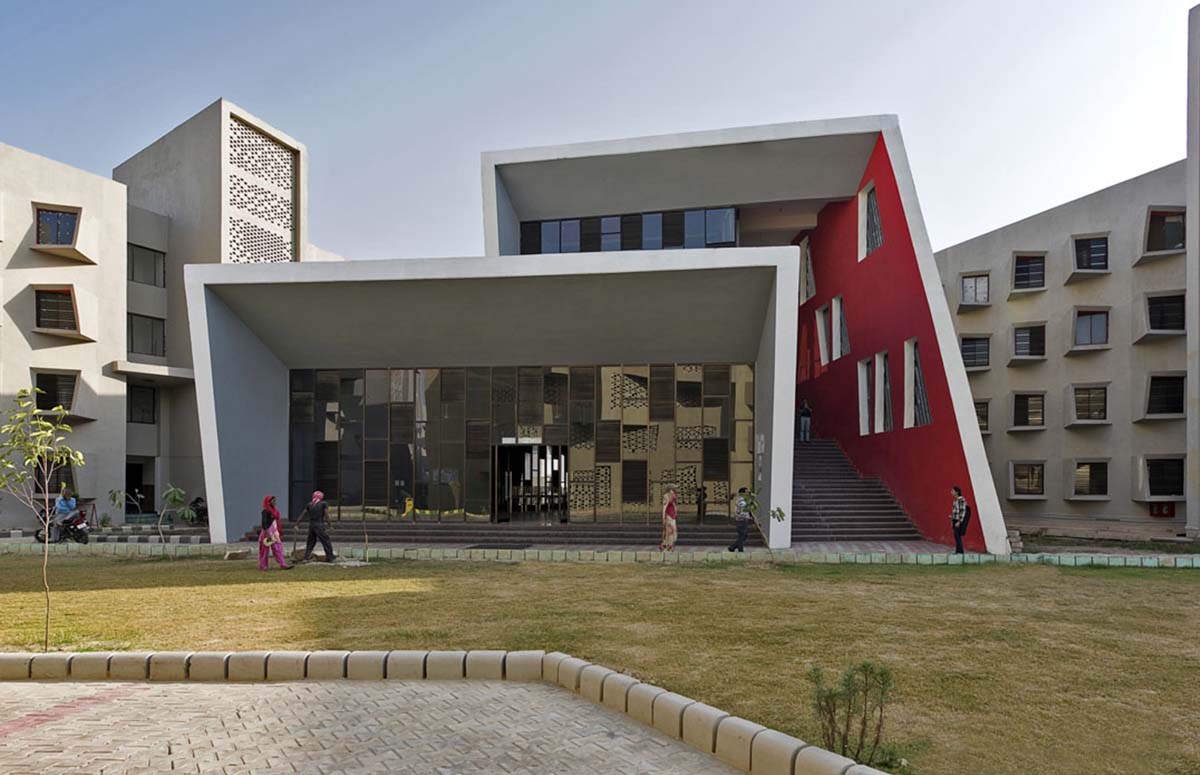 Two focal areas are created at the ends of the linear buildings to house cafeterias, games rooms and gymnasium opening into the north facing gardens and terraces. Each of the public spaces are large volumes with 20' high ceilings.
Rain water harvesting and water recycling and usage of solar panels additionally make the project more energy efficient along with the orientation and facilitation of natural ventilation.The Street is contextual to the climate and the orientation of the site thus creating varied experiences and changing perceptions of space in each part of the 6acre site.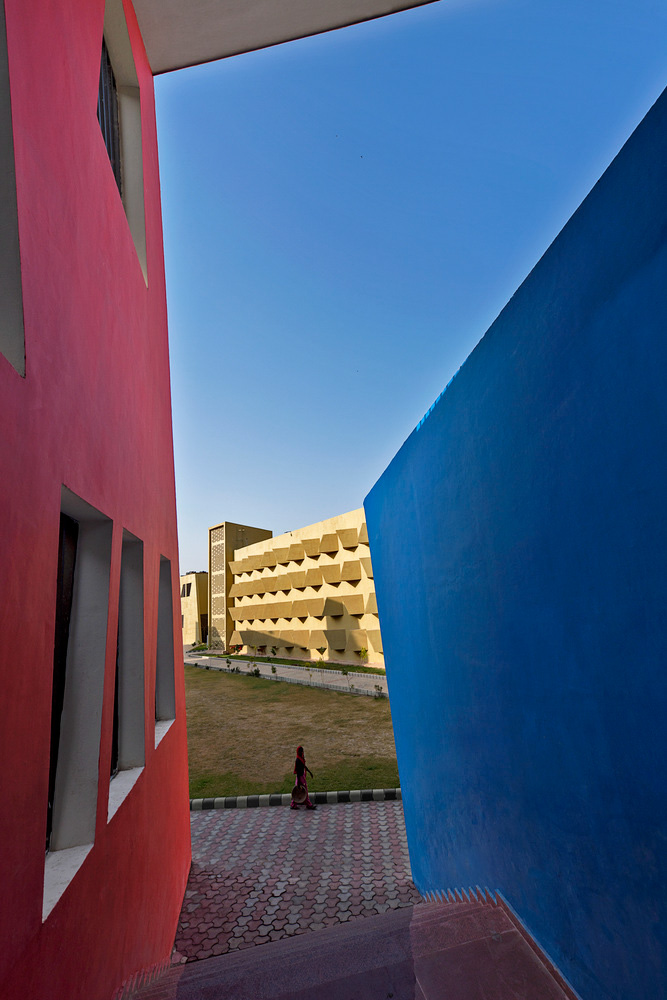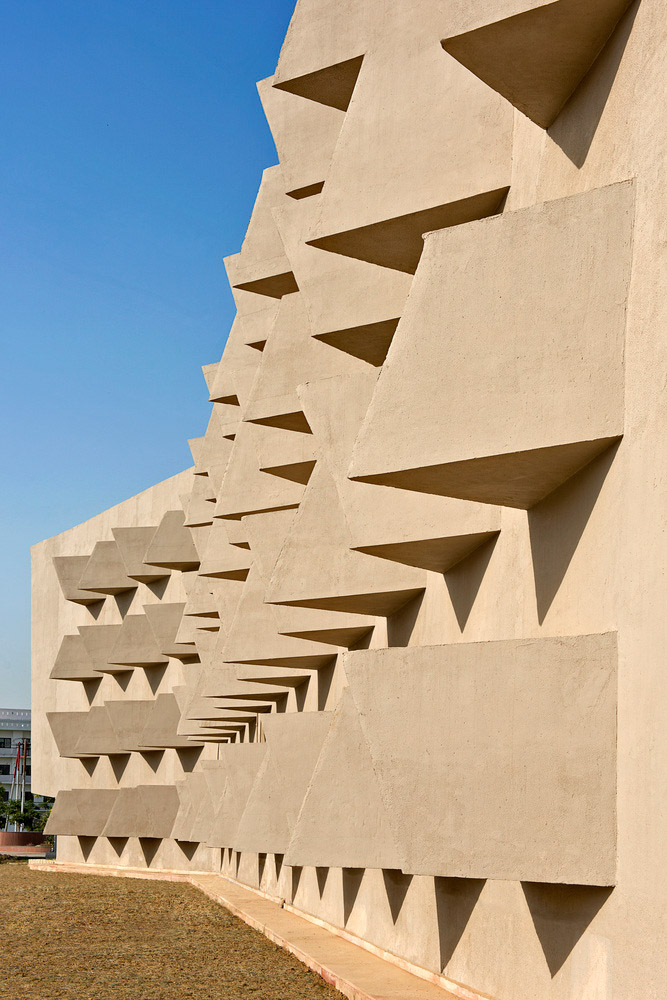 The organic layout of the buildings characterises each space within the site. Colour accentuates different blocks and facilitates within. Each block is differently coloured along with the internal face of the bay windows of the hostel in bright colours to create an identity.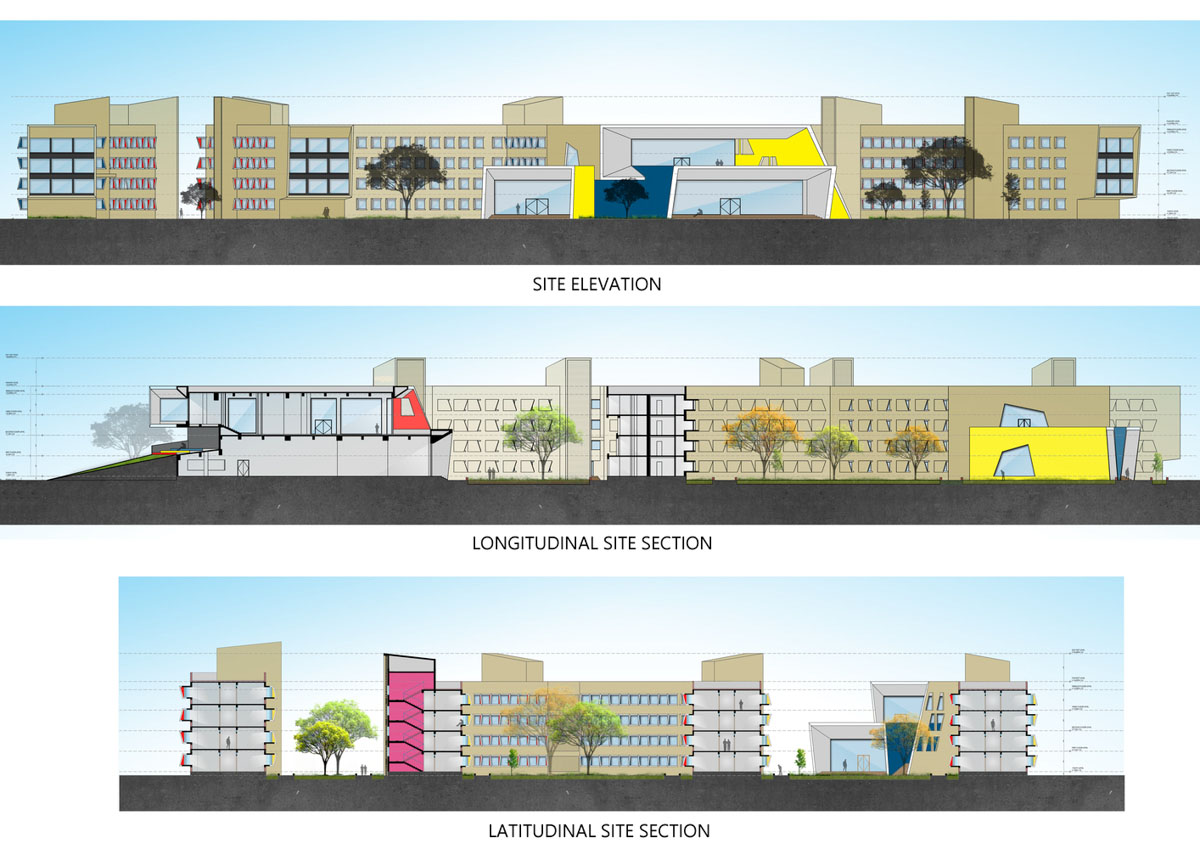 Photographer: Dinesh Mehta.
PROJECT CREDITS
Client: GLA University
Architects : Sanjay Puri, Ishveen Bhasin
Manufacturers: Kohler, Texture and Paint, Somany
Structural consultants: Padaria Consultants
MEP consultants: Epsilon Design Consultancy
Graphics/Illustrations: Sanjay Puri Architects