DE SPOTLIGHT INTERVIEW with architect Prashant Parmar, the principal architect at Shayona Consultant, Ahmedabad.
Prashant Parmar is an award winning architect based in Ahmedabad, Gujarat, India.
Design Essentia Editor in chief Anirudh Datta had a detailed interaction with the acclaimed architect for the DE Spotlight interview series about the work at his studio – Shayona Consultant. Architect Prashant Parmar shares his design journey & philosophy and talks about climate change, post COVID architecture and his tips on how to create a successful design practice in the 21st century.
"As Architects, it is our prime concern to enhance the quality of experience that 'created spaces' would impart to people by creating them more thoughtfully and aesthetically. Each project is a wonderful chance to explore different ways to accomplish this concern."
Prashant Parmar, one of the leading Achitects of India, founded his architecture practice, Shayona Consultant, in 2000 at Ahmedabad. Started as a small enterprise in India, in two decades it has proliferated so vastly that it has now established remarkable design imprints in different countries across the globe. In these 20 years Shayona Consultant has executed more than 1000 architecture and interior design projects nationally and internationally. They have delivered innovative design solutions for a wide range of developments through their multidisciplinary expertise in the field of Architecture and Interiors. The studio completes more than 40 projects a year. The firm has a strong team of architects and interior designers and dedicated 200 skilled workers on site.
Few of my personal favourite works of the architect are the recent residential projects like Urban Frame House and Stepped Cube House (below) in Ahmedabad, Gujarat.
AD : What inspired you to pursue a career in Architecture?
PPA : My primary and secondary education took place in different cities and towns of India. Each city has a different culture, a different lifestyle, a different human settlement pattern, a different clustering arrangement of built form and a distinct architectural language of these built forms. As a child I was tantalised towards this architectural diversity and was curious to know about it. What was apparent as child's curiosity at that time started becoming my subject of interest, hobby, study and eventually my professional practice. And all this started shaping me into an Architect.
AD : Who were your early heroes and role models?
PPA : I have never accepted any single architect as my role model. Every architect has his own unique style. I am passionate about learning anything new from all architects – whether they may be renowned and senior architects like B.V. Doshi Sir, Geoffrey Bawa, Charles Correa or Louis Kahn or they may be my fellow – practicing architects or even upcoming architects.
AD : In few words, how would you define your design process – philosophy?
PPA : Our philosophy is to address functionality in the best possible aesthetic manner. We provide multitude of design alternatives to satisfy the client's requirements. Our approach to designing built form and interior is contemporary. The alternative as finalised by the client is then materialised in the decided time frame. Space management and time and resource management – both are of equal significance to us. Transparent dealings, proper planning prior to execution and detailed workmanship can be entitled as the key feature of our practice. The client must attain full satisfaction in anticipation with his requirements, design aesthetics and workmanship. However all this must be within the boundaries of decided time and budget frames. Our design philosophy can be stated as optimum utilisation of space with lasting aesthetics reflecting the personality and temperament of the client.
AD : Few of your favorite projects you would like to mention? Anything specific you like to share about these projects that make it special for you?
PPA : First is the Urban Frame House I can say, it is my dream house. It is the house of light; it is the house of nature and it is the house of frames. That's why we named it 'Urban Frame House'. Though I have designed and developed it for my client to make his dream come true, for me, this project is very near to my heart.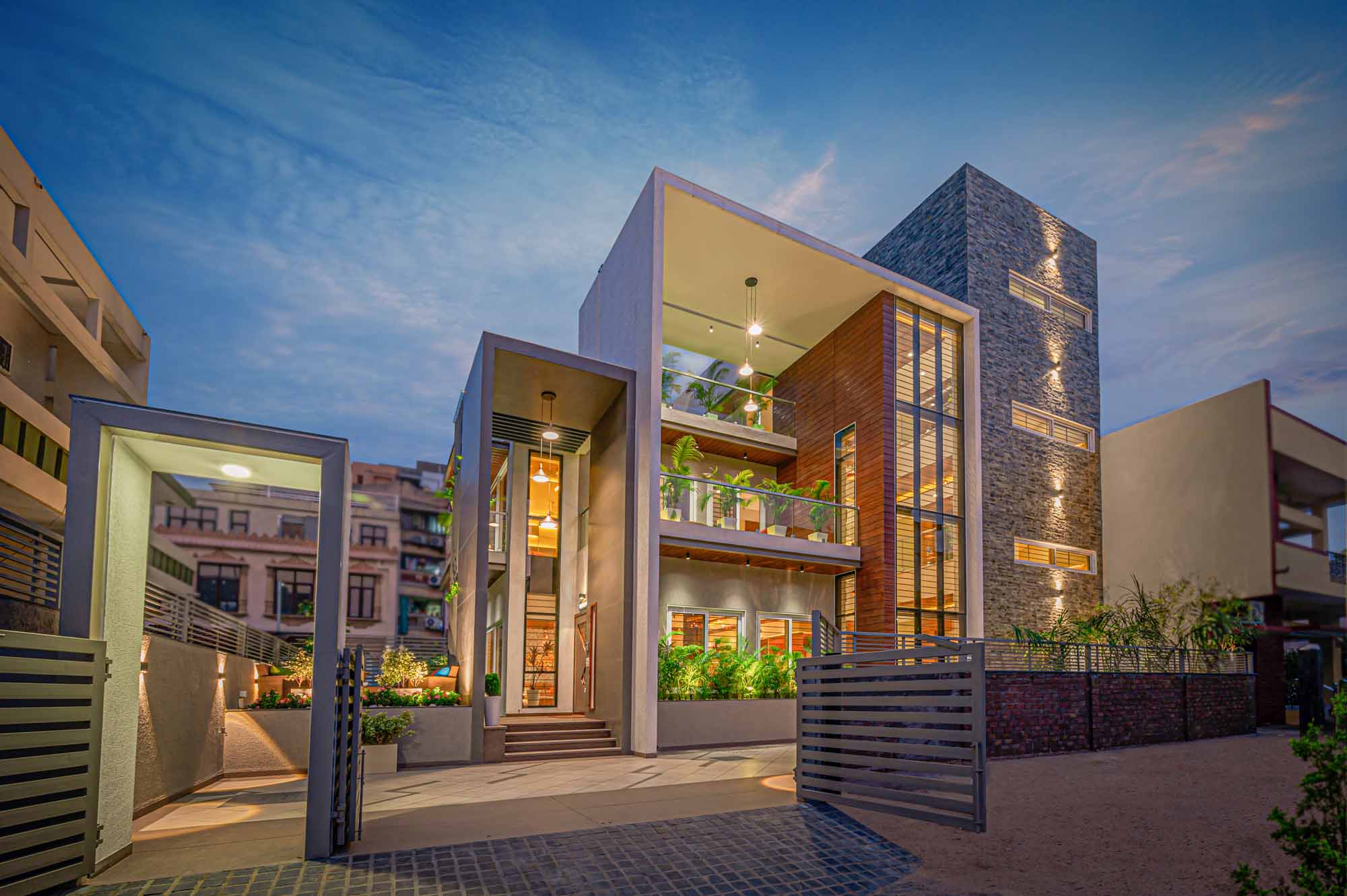 Second would be – the Stepped Cube House  is also one of our prestigious projects. The plot size was just 2600 sq.ft. This small plot was a challenge for us to accommodate the client's programmatic requirements in it. Our sensitive & thoughtful approach towards the design and client's requirements was such that it eventually got appreciations from the ICI Ultratech resulting in an award to this project – the 'ICI-Ultratech Outstanding Structure of the year Award 2020'.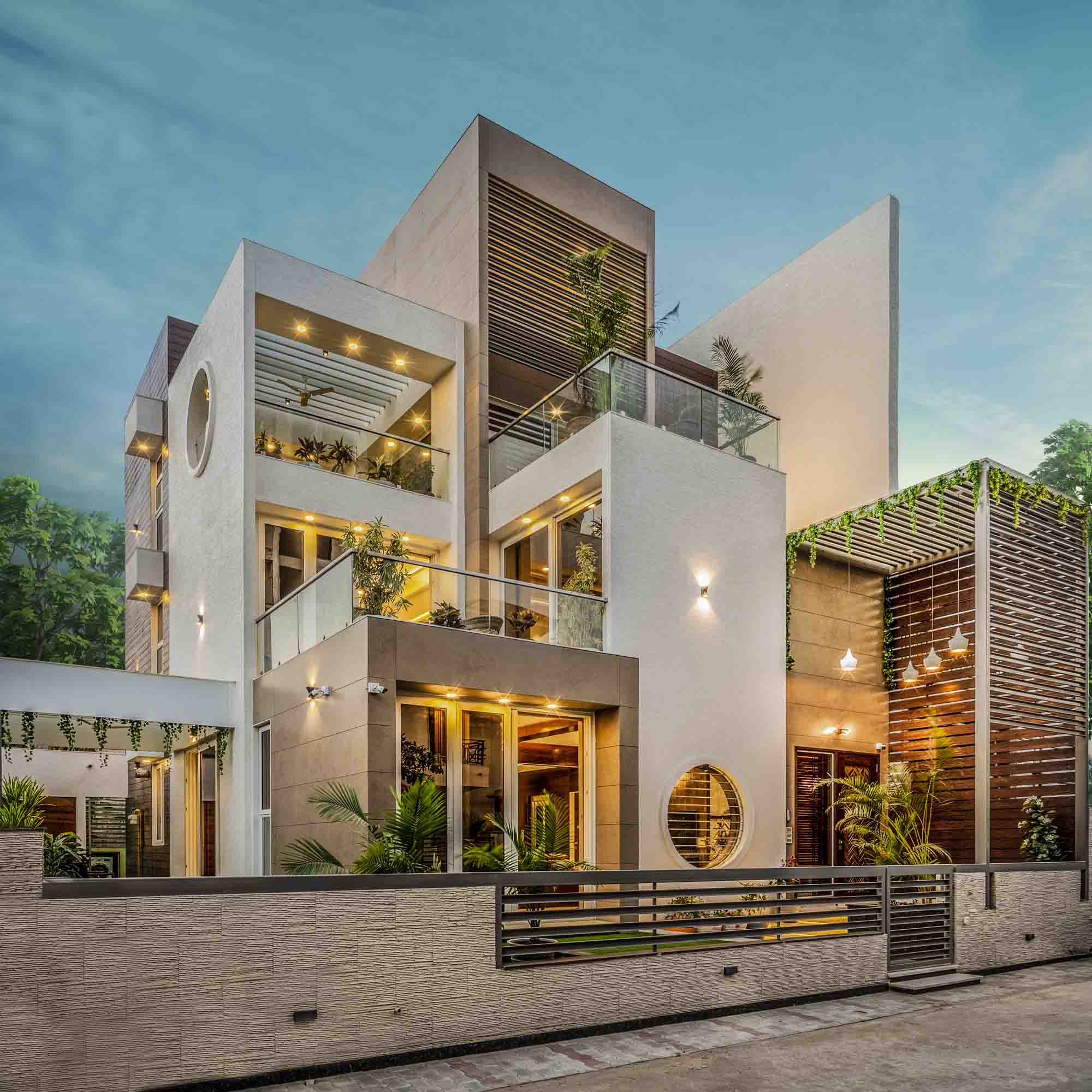 AD : What other projects are you currently working on?
PPA : We are working on the projects from all over India and abroad as well. Currently, Floating Garden House in Nadiad, Screen House in Ahmedabad and House of Floating Planes in Andhra Pradesh are most awaiting projects for us. We also actively participate in helping to create cultural campuses from 5 acre to 25 acre located in almost all continents of the world for BAPS Swaminarayan Sect, a respected worldwide NGO. Currently we are working upon the larger community projects like: Sydney (25 Acre), Johannesburg, South Africa (14 Acres), Boston, US (21 Acres), Jodhpur, Rajasthan (18 Acres) & Kurukshetra, Haryana (6 Acres). Sydney Project will be icon of Indian culture in Australia, for which we are really looking forward.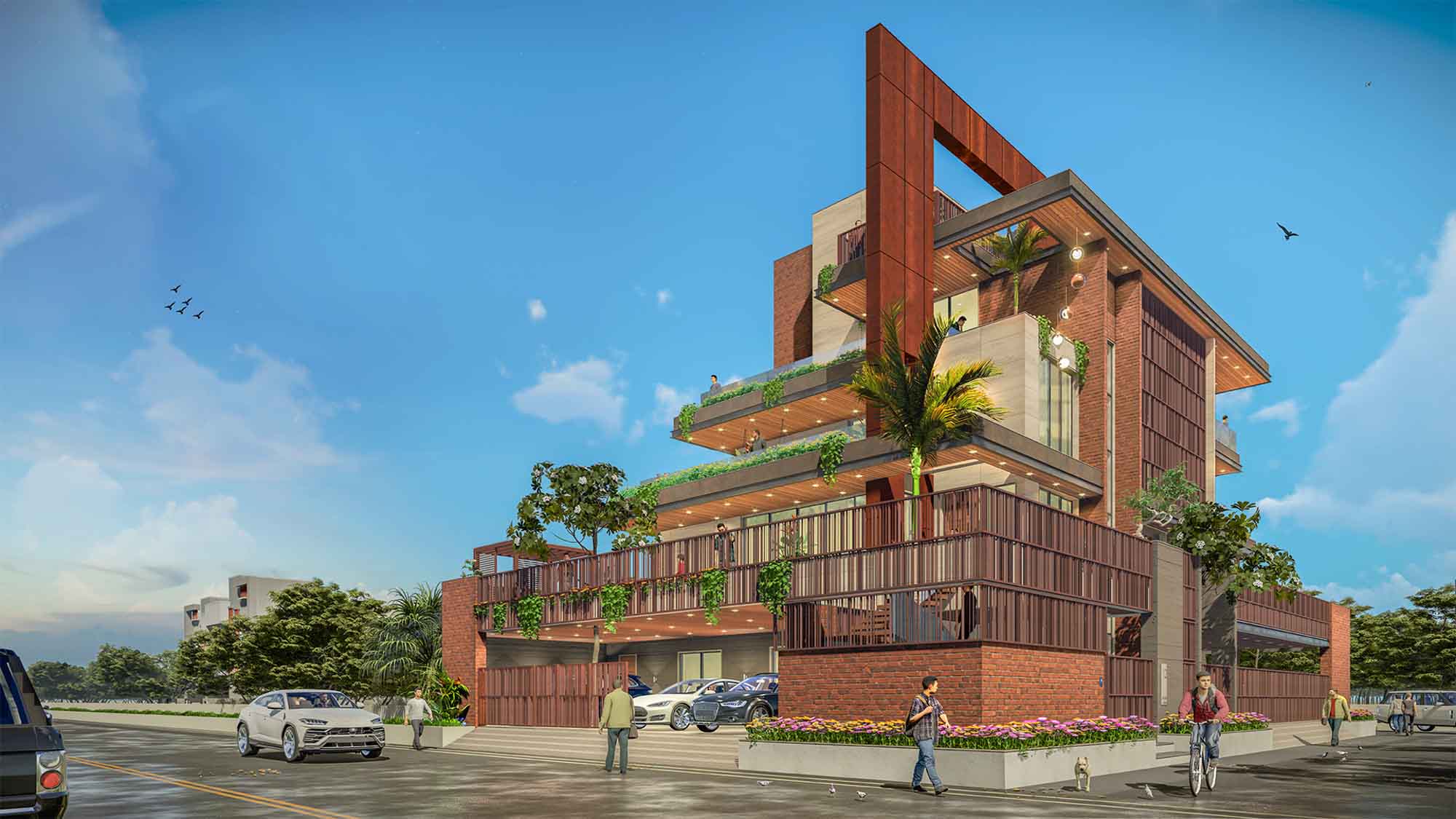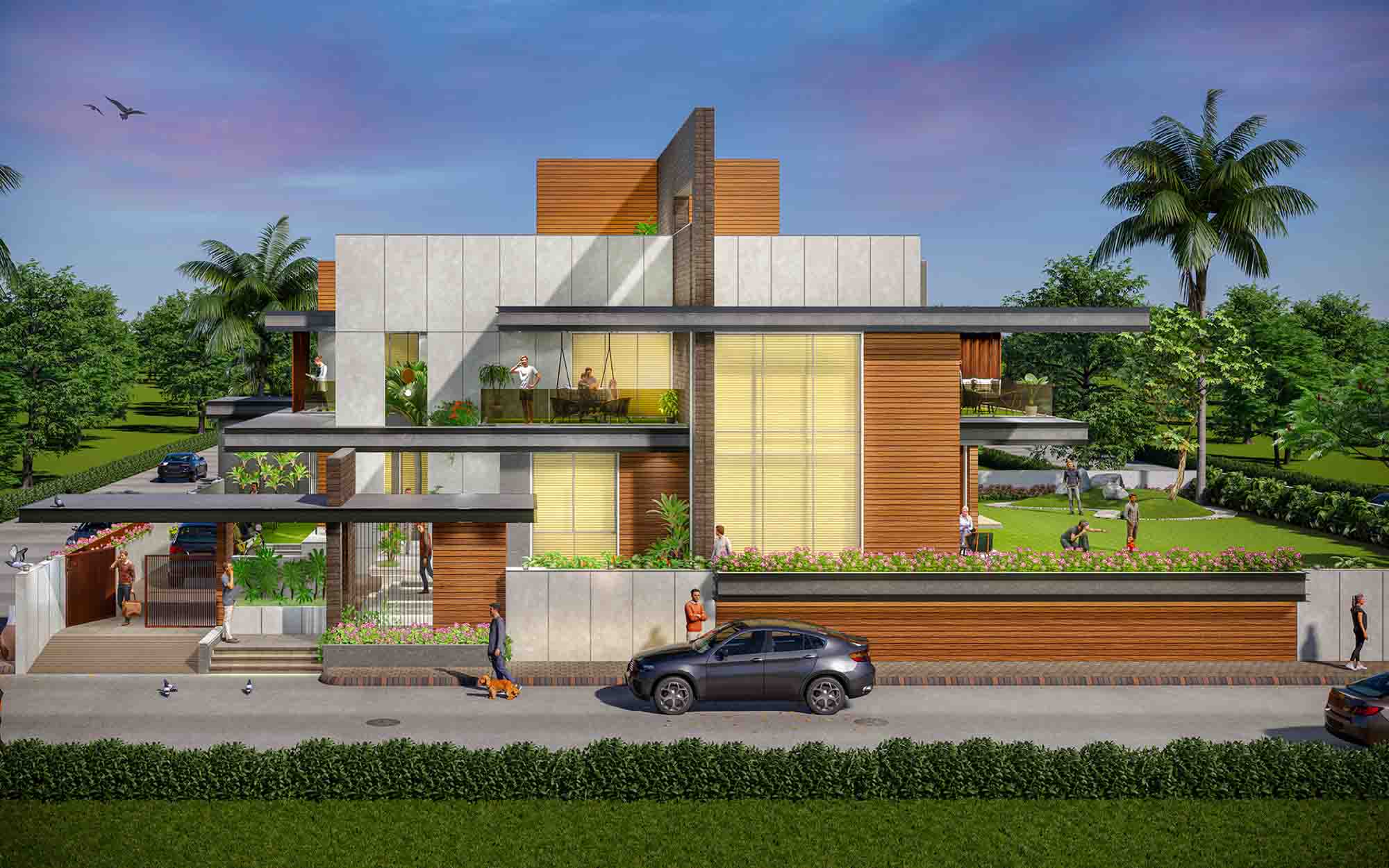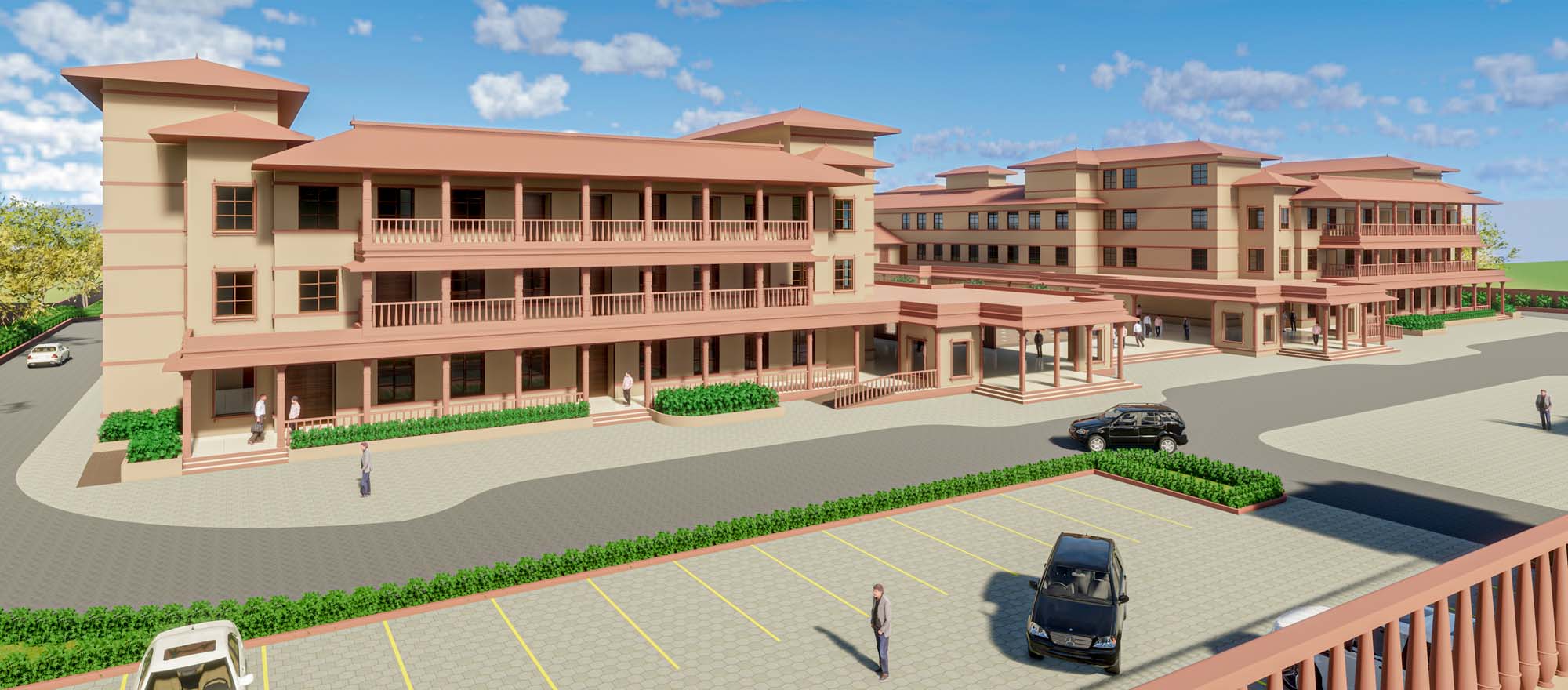 AD : The world is now slowly realising the seriousness about climate change. What is your take on sustainable practice in architecture today?
PPA : Sustainable architecture is the need of the hour. Whether projects are residential or commercial we all need to be more sensitive to the fact that our design gestures are as environment friendly as possible. Projects that work seamlessly with nature can give back to the surrounding environment. This approach has led to innovations that bring the built environment closer to nature than ever before.
AD : DE's this edition's aim is to highlight the young architects and designers creating a positive change in the field of Architecture & Design. Being one of the acclaimed young architects today, what do you think is the way to move forward to create a successful design practice in the 21st century?
PPA : For Architects & designers, learning is an endless process, which continues till the last breath. So, they should be practical, creative, innovative and delivering functional designs throughout their career. The market brims with new products and materials every day and we need to be aware about and updated with the potentials and drawbacks of all these materials and products. This will enable us to give new shades to our designs.
AD : You have worked on many local projects as well as International. How would you describe your experience with international projects?
PPA : Working in other countries is a different experience. We have worked in countries like UK, US, Canada, countries of Africa, Australia, Thailand, China, etc. Some countries have a liberal approach to construction laws where as those like US, UK, or Australia have a strict approach. Abiding by all the bye-laws we come up with functional and creative solutions facing any challenges that might arise. Functionally best designs with world class aesthetics with an accent of the local architectural design – what we focus on.
All this is very clearly visible in all our projects, whether it is the House in London, Residence in the USA, Apartment in Mombasa & Tanga, or the community centers which we are working on.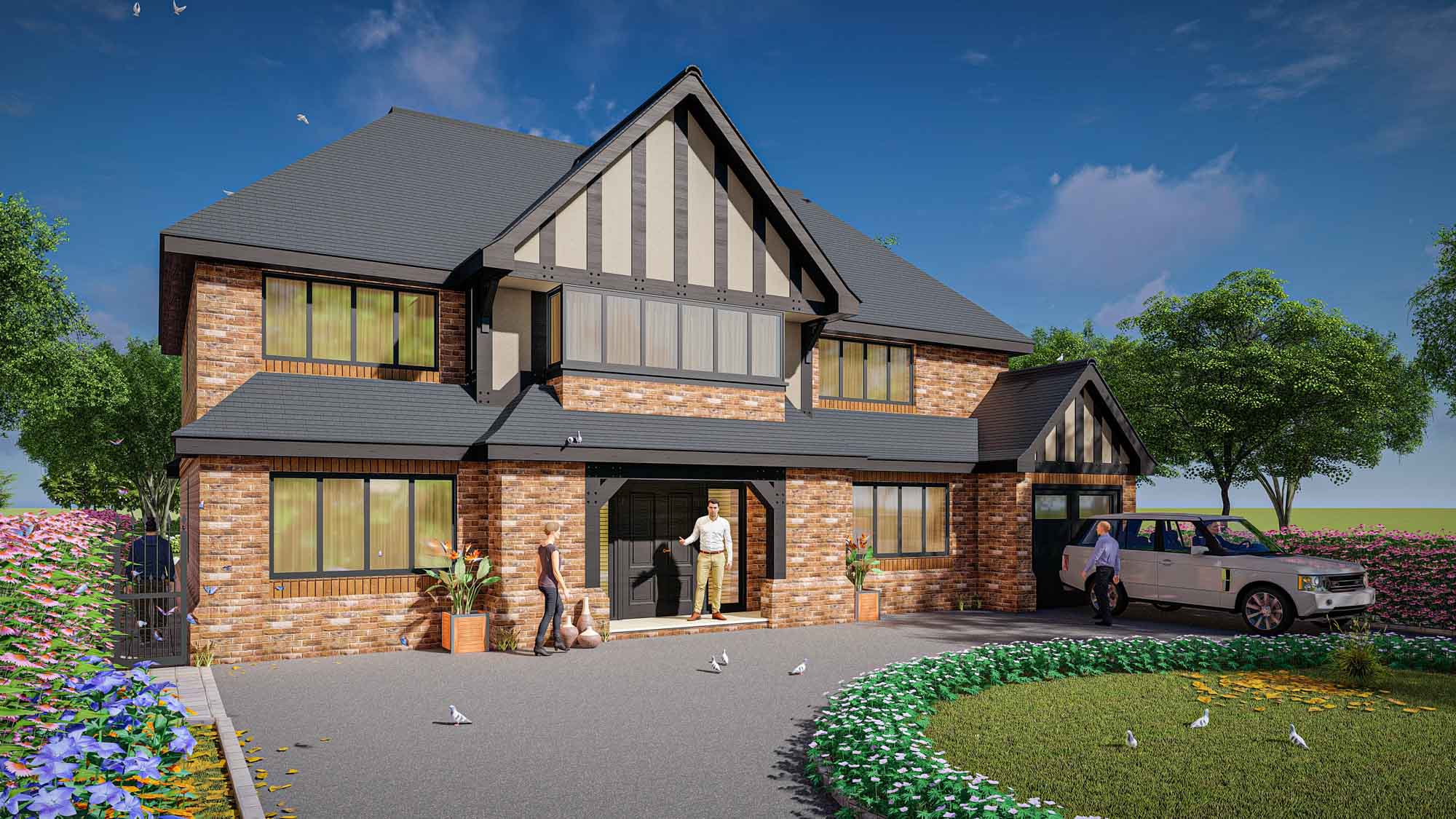 AD : With the current COVID spread in this year, what do you think will be the future of architecture post COVID? How would you think this would affect the design industry in the coming years?
PPA : I feel no special impact will be seen in the design industry in the post COVID period except for the positive effect that people have become awakened for adequate air ventilation in the designs of residences and commercial spaces.
AD : What is your "message of HOPE" in this COVID crisis?
PPA : History tells us that the strongest species on this earth have been able to service all adversities. This COVID is also a chance to strengthen ourselves. It is confirmed that we will come out of it with more strength and better development possibilities.
Read the full interview below in our DE magazine Edition.
check out the above full story in our
DE NOV-DEC 2020 Edition – in the young architects and designers special edition. #LetsTalkDesign