DE SPOTLIGHT INTERVIEW with architects Sanjeev Panjabi and Sangeeta Merchant, the principal architects at SPASM, Mumbai.
Sanjeev Panjabi & Sangeeta Merchant principal architects at SPASM, Mumbai.
Design Essentia Editor in chief Anirudh Datta had a detailed interaction with the architects for the DE Spotlight interview series about the work at SPASM and the post COVID scenario in architecture, along with the topic of "Lets Go RAW" to celebrate the raw in architecture & design with the resurgence of terracotta today.
SPASM Design Architects is a Mumbai-based architecture practice. SPASM is a unique design practice, a 'mom 'n' pop' shop. The soul of each project is deeply entwined in the studio's personalities, collective thoughts, vision or world view. The firm believes design can transform our lives, and architecture is our tool of influence. The importance of stories is paramount to the studio. Like children, SPASM Design Architects feel stories are relatable ways of resolving projects and realise situations. The architects' passion lies in uncovering stories, the lives and the purpose behind what we do. These stories are rooted in travelogues, observations, feel of place, material, of wonder, of spirit and of soul.
Few of my personal favourite works of the studio that narrates the raw aesthetics in architecture through its exposed terracotta and concrete charm are Brick Kiln House and House Cast in Liquid Stone both located in Maharashtra.
It was interesting talking to the duo as they share their insights on the concept of going "raw" in architecture and design as well as on the post covid situations in architecture with a need for a sustainable future.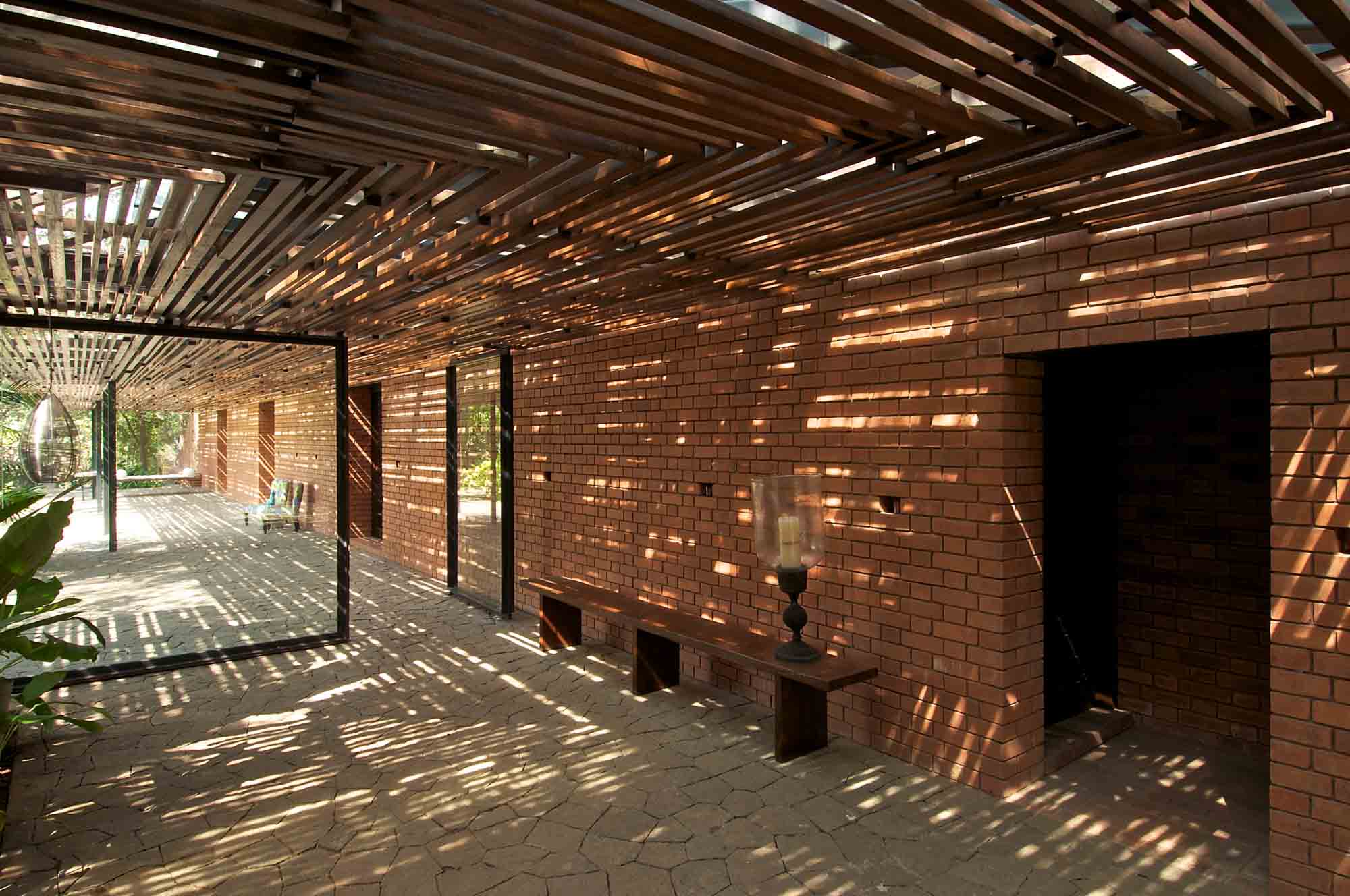 AD : What inspired you to pursue a career in Architecture?
SPASM : Inspired by traveling the length and breadth of India from the age of 9 to 16 and seeing everything from Villages, to monuments, temples, , river towns and the vast plethora of Indian architecture.
AD : Who were your early heroes and role models?
SPASM : Role models, in Modern Architects were Ando and Akbar. Both modern in their thinking.
AD : In few words, how would you define your design process – philosophy?
SPASM : Our design philosophy is to be as true and relevant to the task. First understand what is the task, solve as many issues with as less moves as possible and never be traceable through your work.
AD : What would you say is SPASM's strongest ideology/asset, and how have the firm developed that skill over time?
SPASM : Our strength lies in having divergent views on issues and how to solve them, the ability to constructively disagree and restrict each other from frivolity and having years together as two station points. Each project for us is like a little boxing match; like Ali said "flutter like a butterfly and sting like a bee."
AD : The world is now slowly realising the seriousness about climate change. What is your take on sustainable practice in architecture today?
SPASM : Sustainability is a huge topic and often turns the best designers into oxymorons. We try and keep grounded in our reality. In our arena of operation we enjoy the ability to turn this reality and the beauty we see in it into, endearing, timeless works that wear blemishes of age and time well. For us sustainable is a word for occupying its rightful place in today's planet, country, city or countryside or any location with ageless grace. Projects which cannot be imagined without their context and vice versa – that is true sustainability.
AD : You're most proud – favorite project at SPASM?
SPASM : It's not about PRIDE for us, but about the content each project delivers, inquiry is important to us as is sense of simple understanding of our world and the people we work for. Sanskriti Vihara a Centre for religious learning is something we are really looking forward too.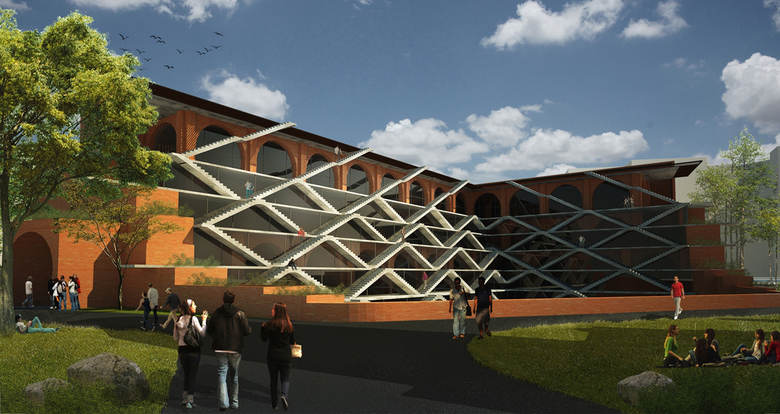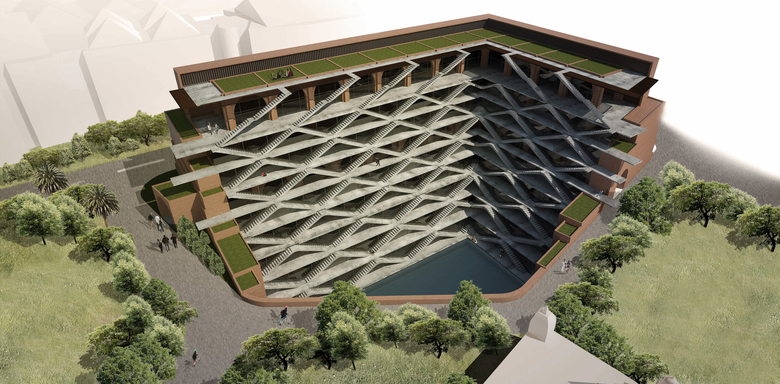 AD : DE's this month theme is Let's Go Raw (the resurgence of terracotta today) As seen in few of your projects the use of terracotta, how would you share your experience working with terracotta and the idea of embracing the "raw" aesthetic in architecture?
SPASM : For us is nothing but materials expressed as their own true selves. The bricks at the Brick Kiln House (below) is a handmade building unit, however for us it's own birthing is important. The "KILN" where the bricks bake, becomes the expression of the stacks that makes this home so relevant. The landscape of Raigad, Maharashtra is dotted with many such Kilns and it is a part of the visual and physical landscape of our environment. What purer way to occupy a patch of wild green? For us these issues are of utmost interest.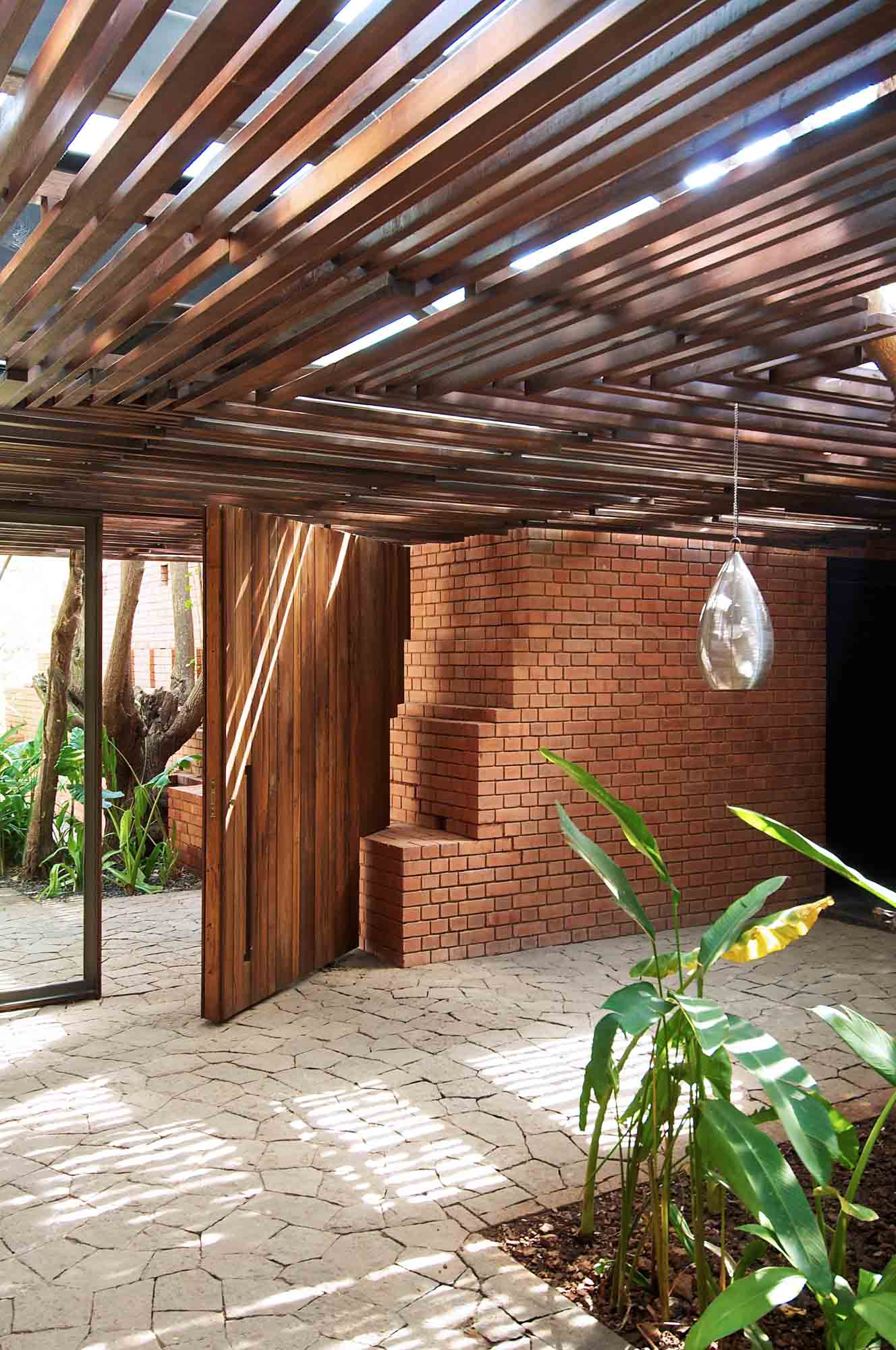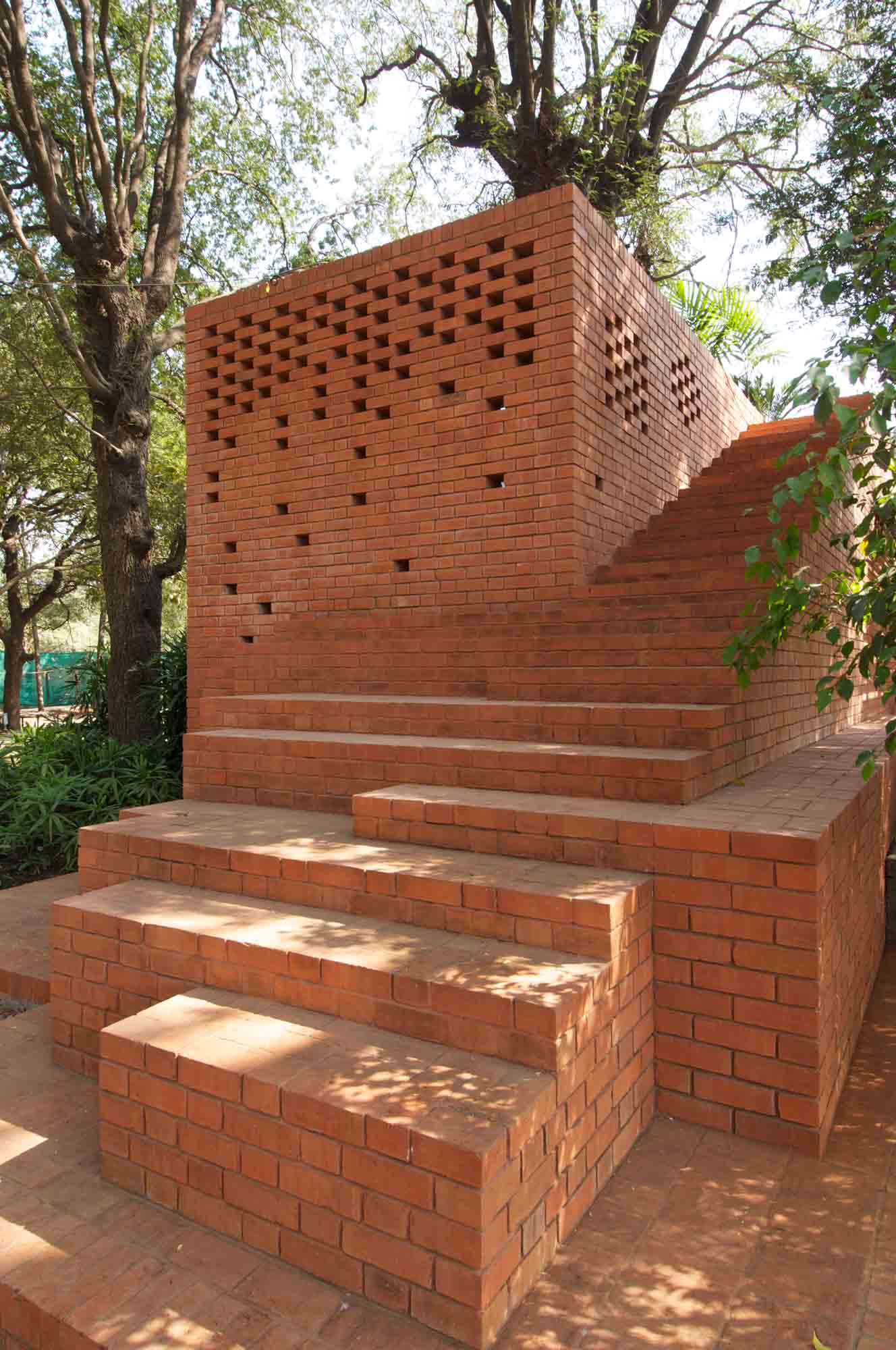 While the House Cast in Liquid Stone (below) is a body of the construct, expressed as a stone which has metamorphosised as a natural extension of the outcrop of Basalt. It's of this place, quarried right there it's more than sustainable. It was born there millennia ago. For us that is interesting!!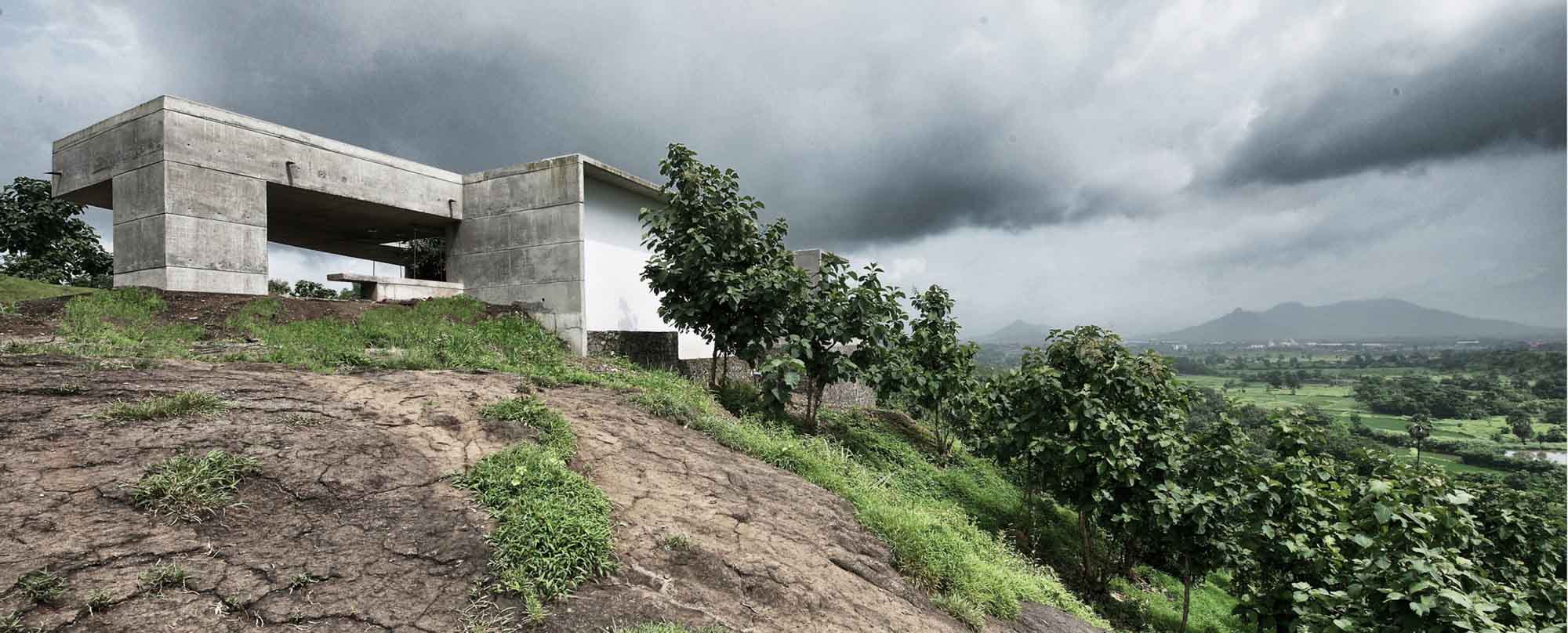 AD : The future of architecture after COVID? How would you think this would affect the design industry? What is your "message of HOPE" in this COVID crisis?
SPASM : COVID is a realisation about the FRAGILITY of our species. We have taken for granted the other species of Flora n Fauna on this planet. "We better WAKE up, be relevent and be the children of this planet." our "Pale blue DOT" as CARL SAGAN put it.
Read the full interview below in our DE magazine Edition.
check out the above full story in our
DE SEP-OCT 2020 Edition – for the love of terracotta and the raw concrete charm. #LetsGoRAW