This house with its indoor biophylic courtyard and inward looking design that brings peace and privacy makes the inhabitants close to nature.
Project Name : Aangan – The courtyard house
Project Location : Guwahati, Assam, India
Project Area : 4,128 sq. ft.
Architects/Designer : Sustainable Architecture For Earth (S.A.F.E. Design Studio)
Project Status : Built
Photographer: Lina Baishya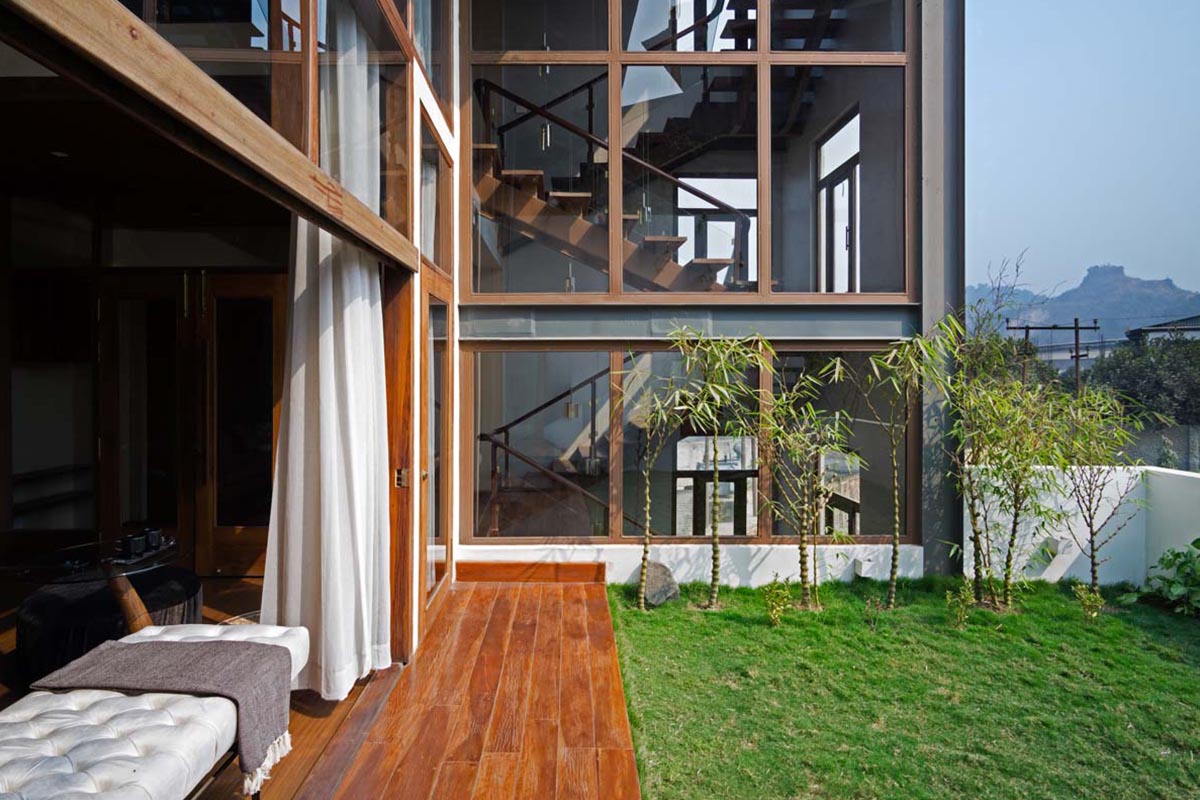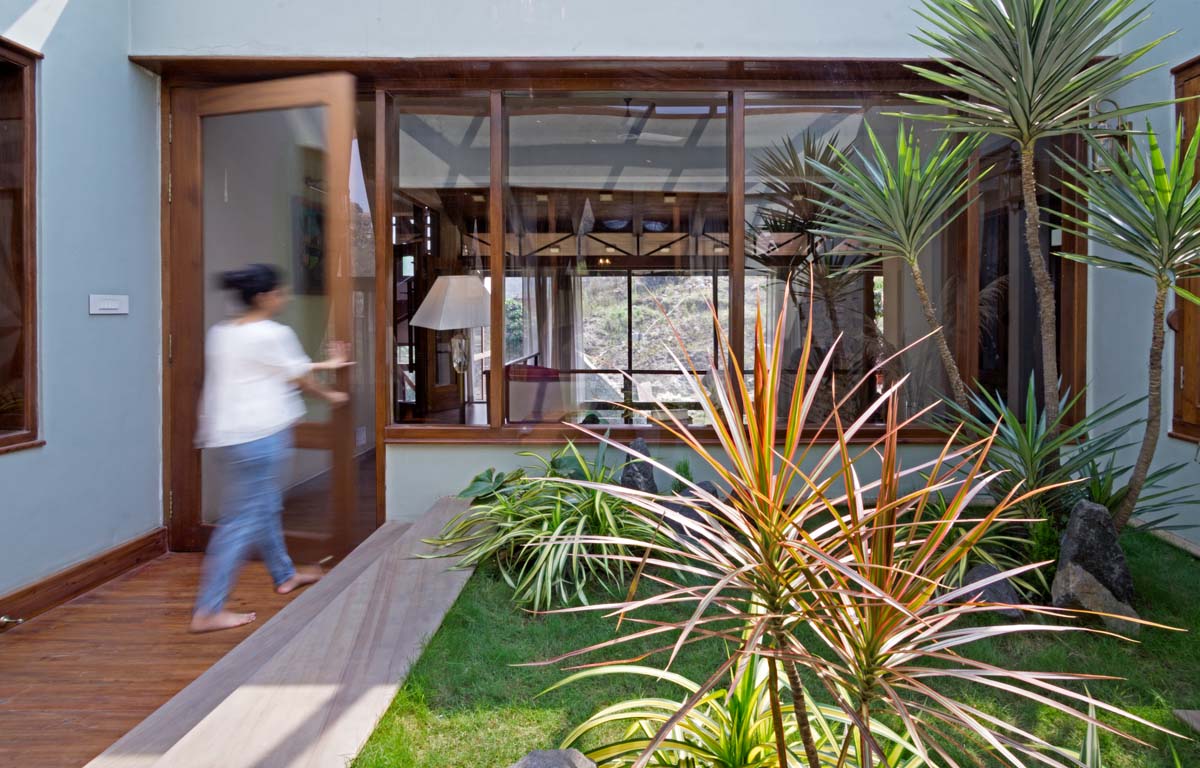 Nested on the top corner of a small scale food processing unit, the Aangan is a secondary home to a family of four. The location is dominated by the bustle of the machines, men at work and trucks moving in and out, which demanded an inward looking design that brings peace and privacy. The residents also look forward to coexist with nature in their later years of life and bask in the winter sun while comfortably being able to transcend between indoors and outdoors.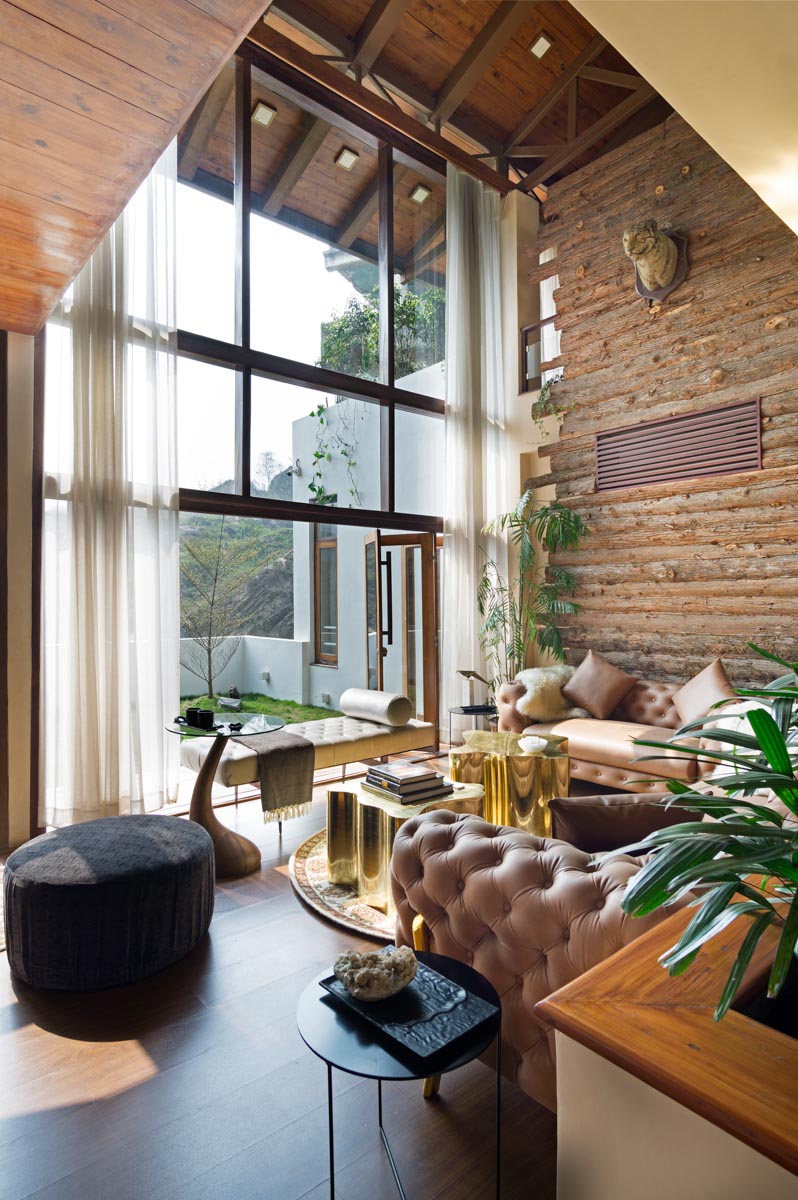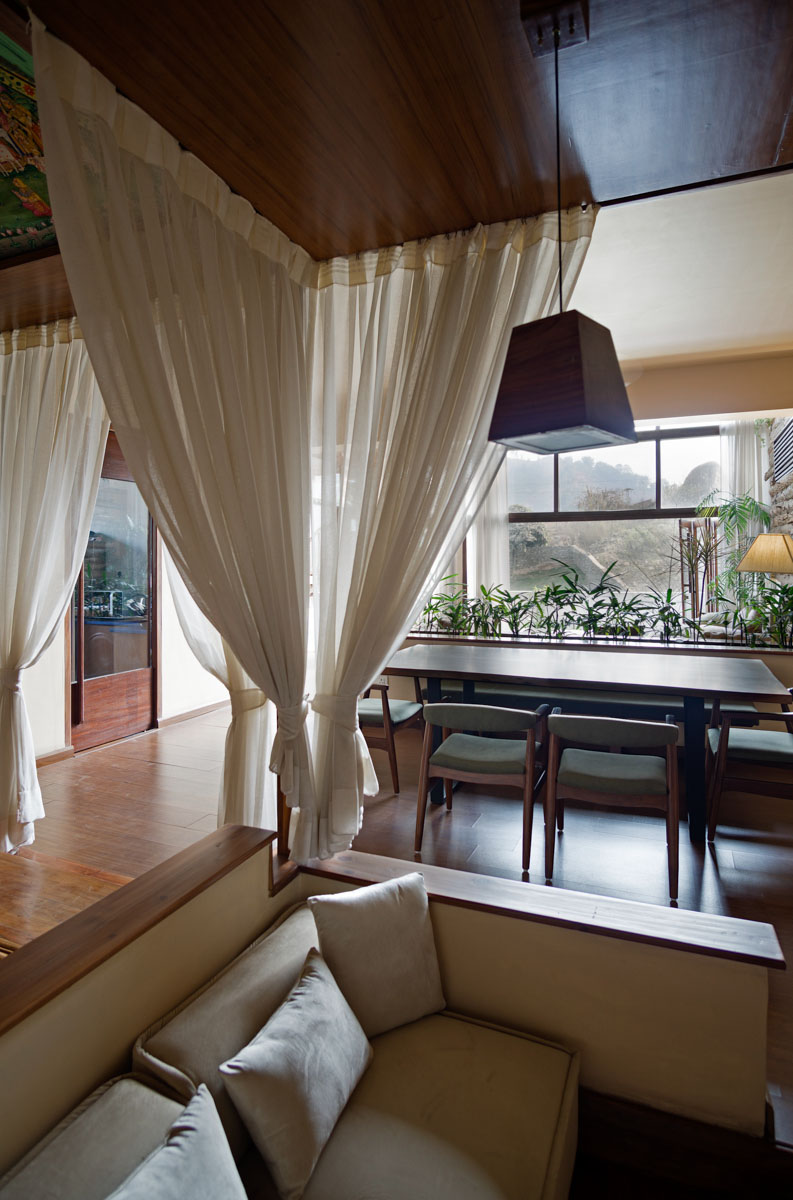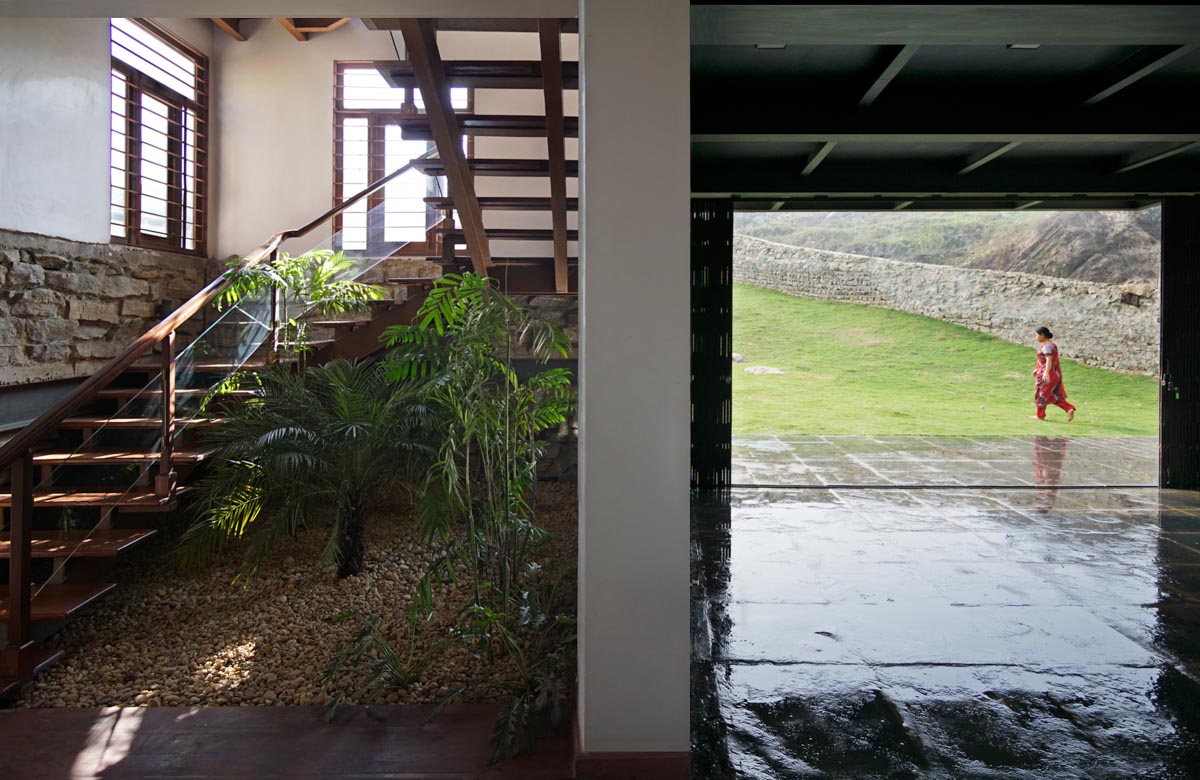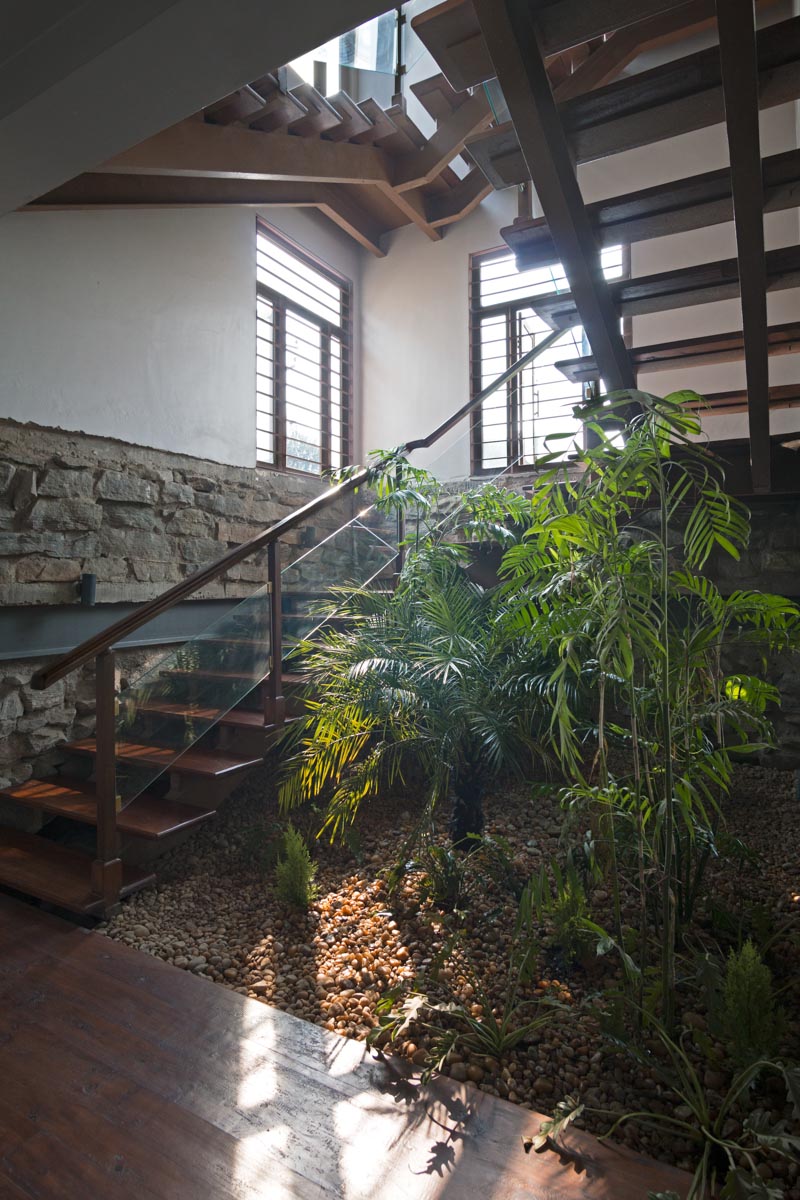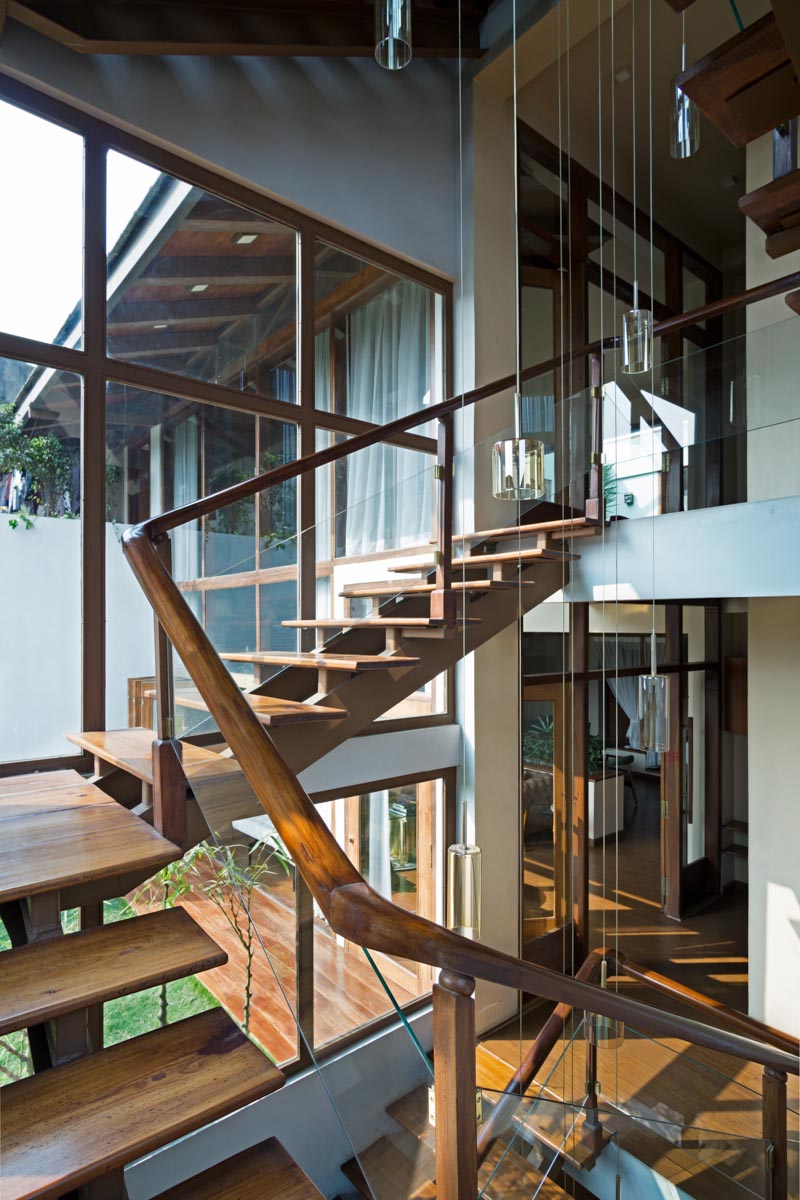 As response to the context, the house faces the south, away from the main front of the plot. The rooms face the indoor courtyards which brings the inhabitant close to nature. The double height living area adds volume to the apartment while the sliding folding door opens up to a green terrace forming the backyard. The tiny greens arranged around the circulation spaces create a biophylic environment and the large glass windows bring in the natural light.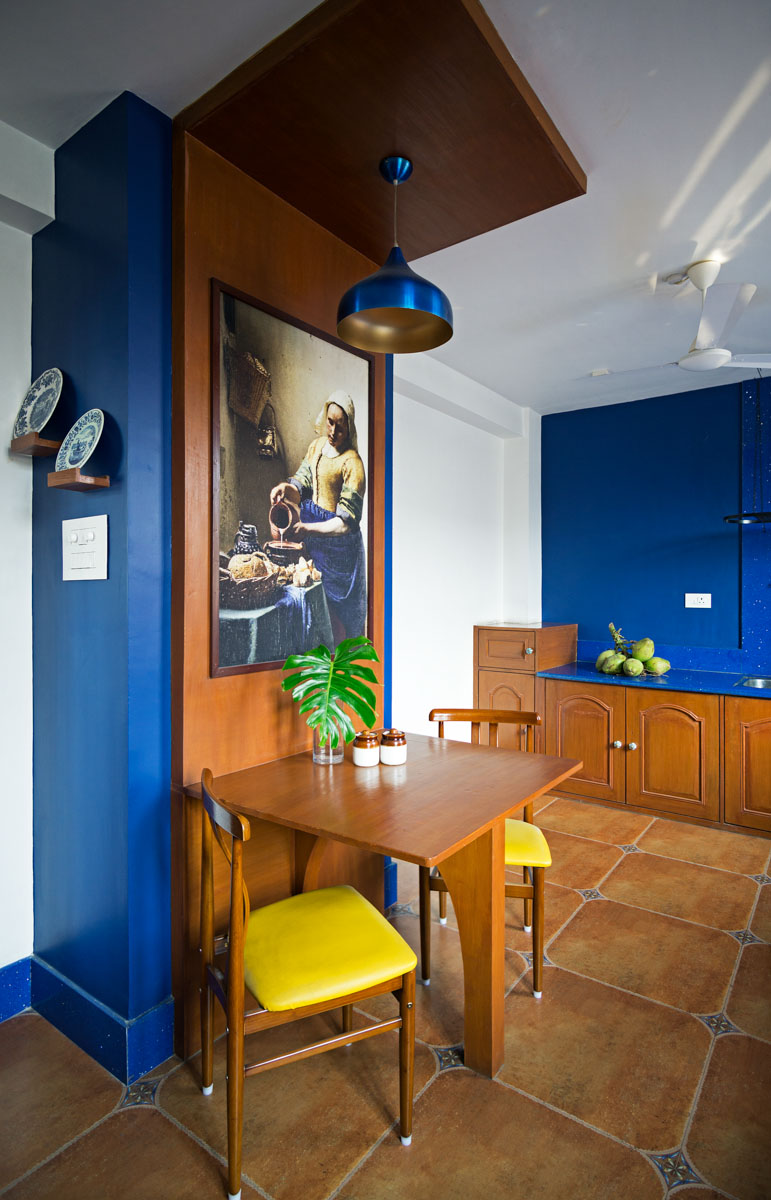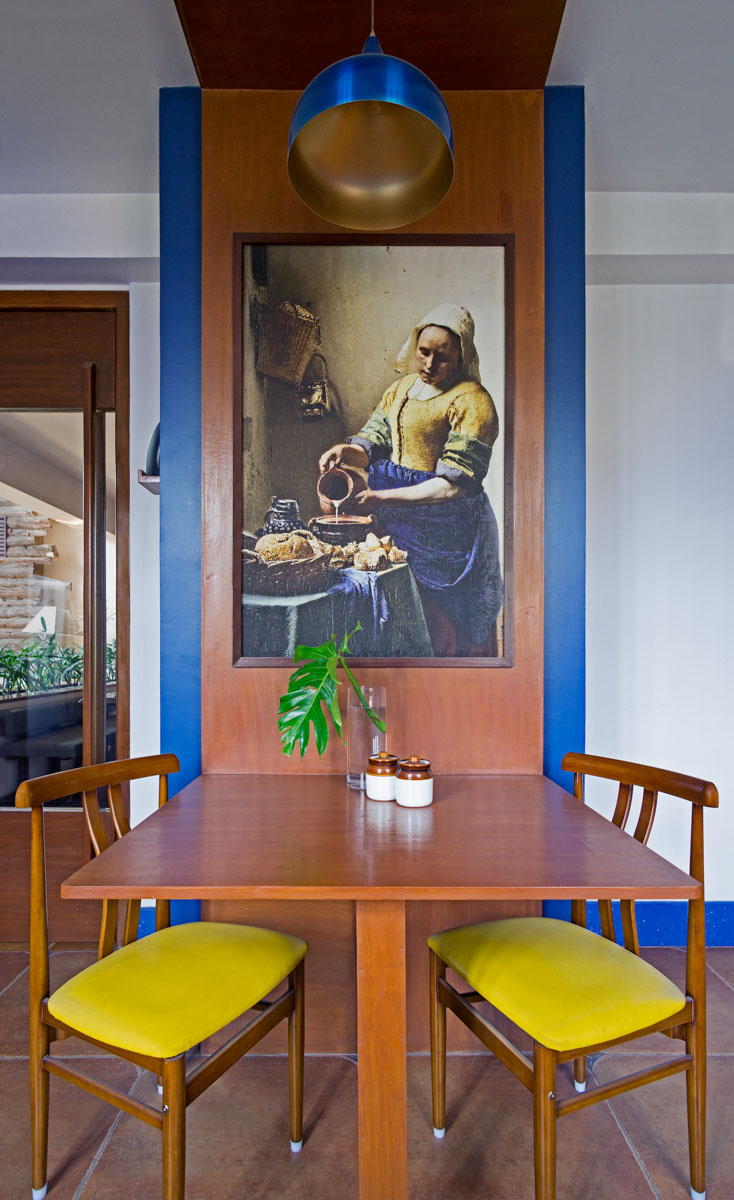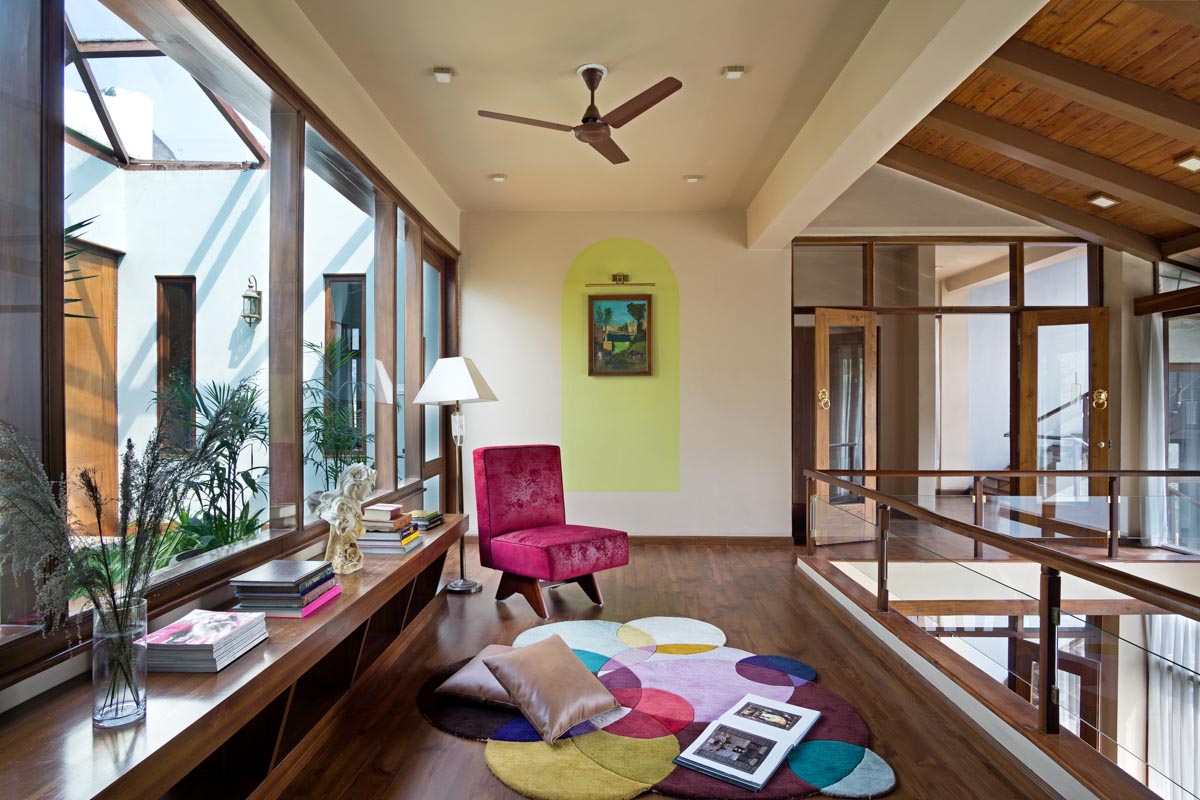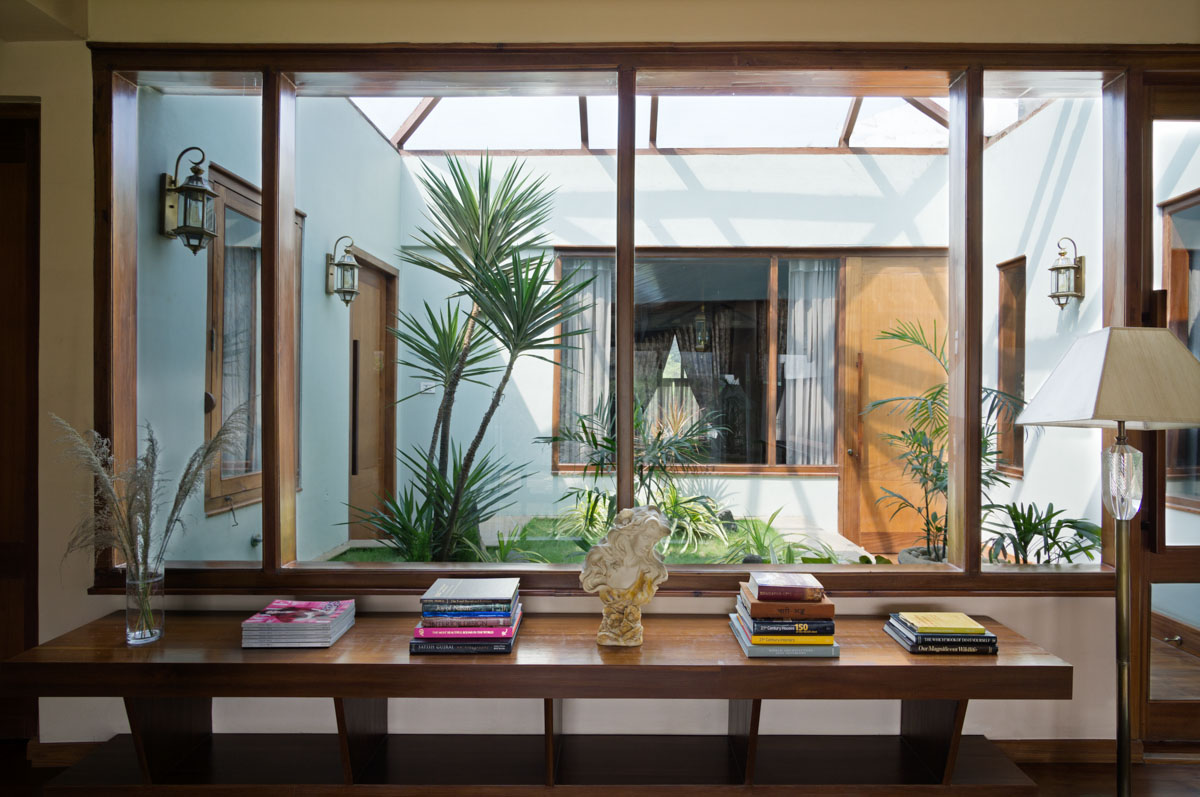 The local timbers, khasi pine and sal, sourced within 100km radius have been extensively used for windows, ceilings and furniture. The double height timber feature wall is made of pine tree skin picked from the waste of the saw mills and sun dried before use. The carpets that embellish the interiors are all handmade in India and the little nooks and corners have been designed to adjust the collectibles of the family. The ceiling of the puja room is adorned by the miniature hand paintings by the artisans of Mandawa which connects the family to their marwari roots. The design has been evolved to suit the practicalities of modern living while creating a warm and a cozy home for the family.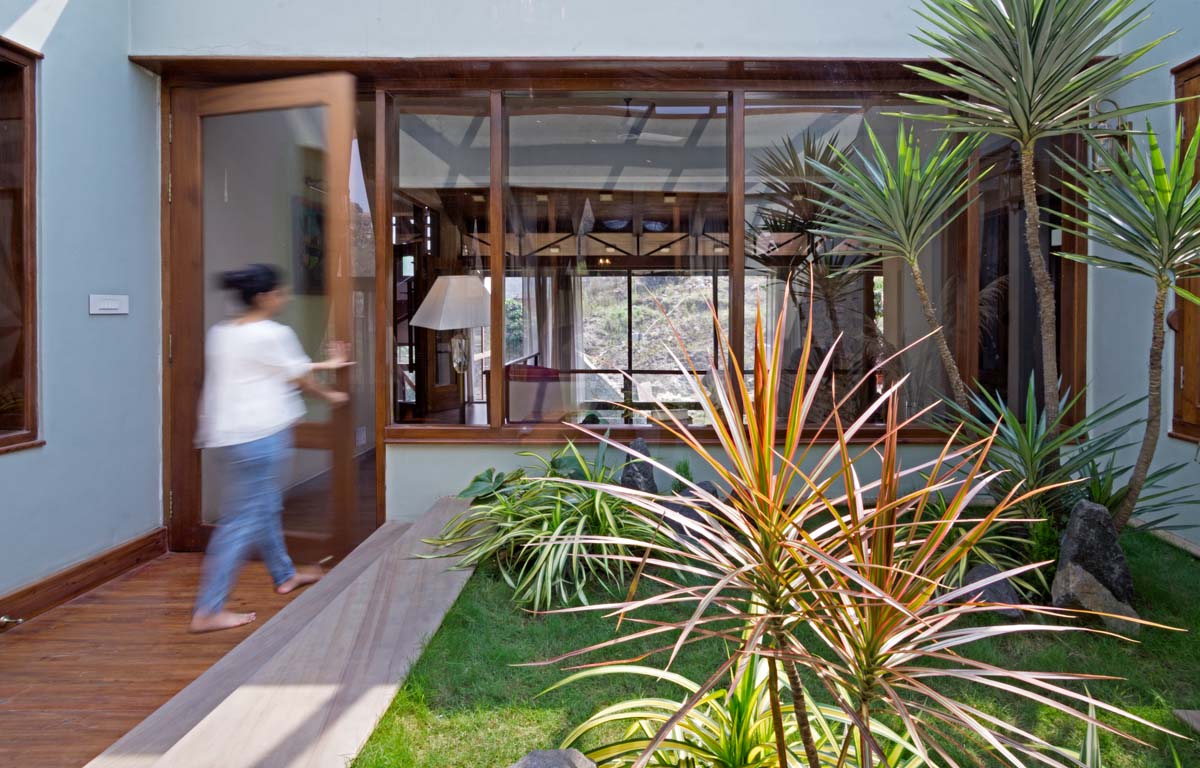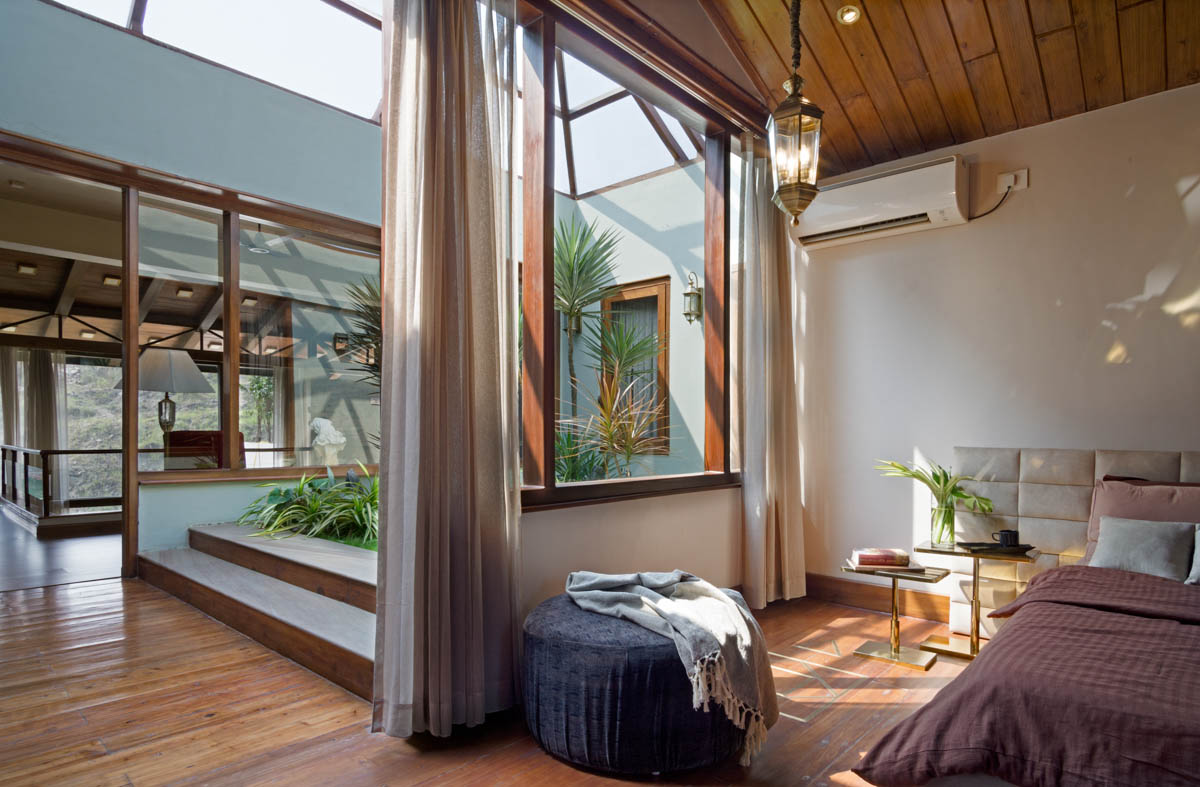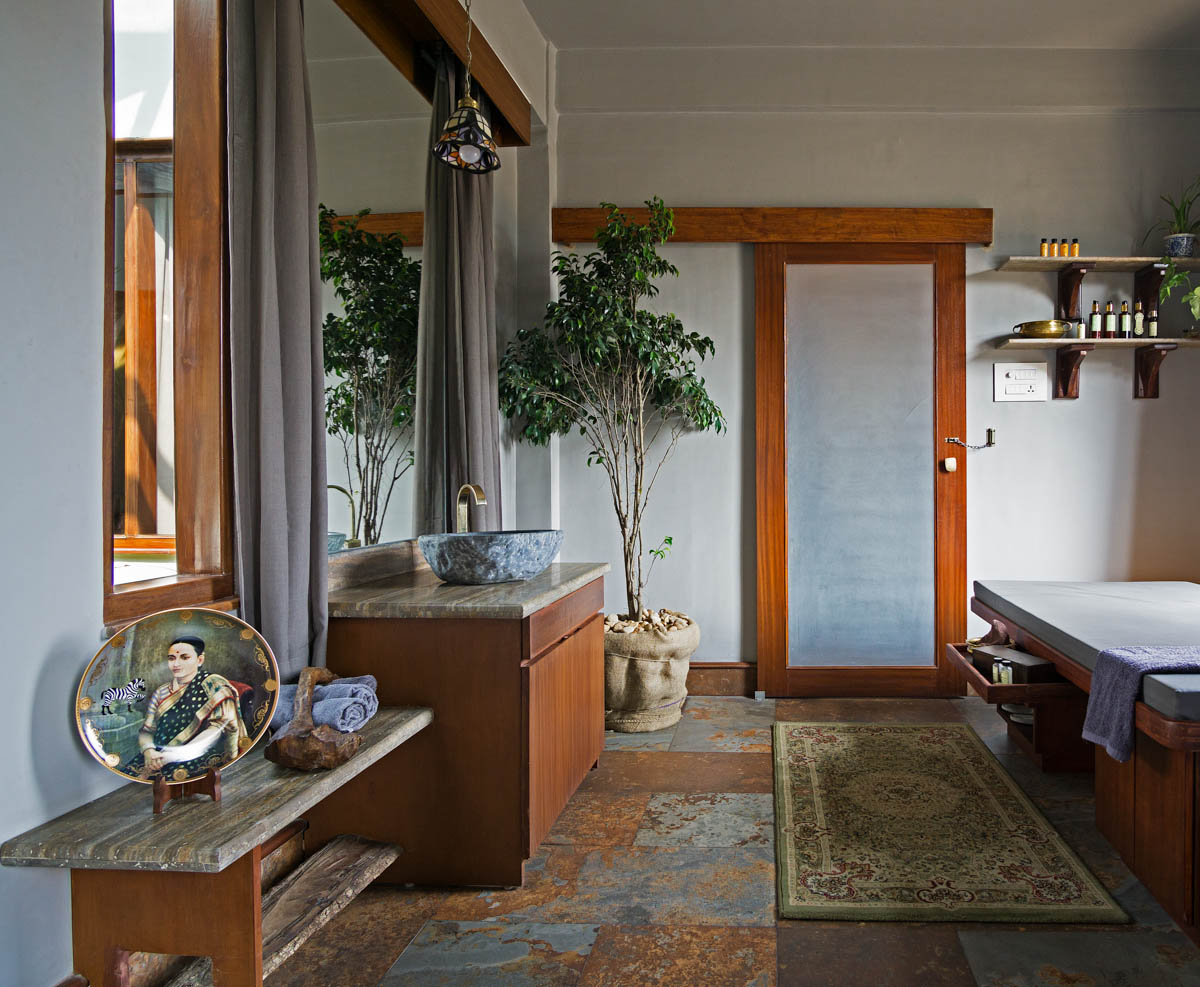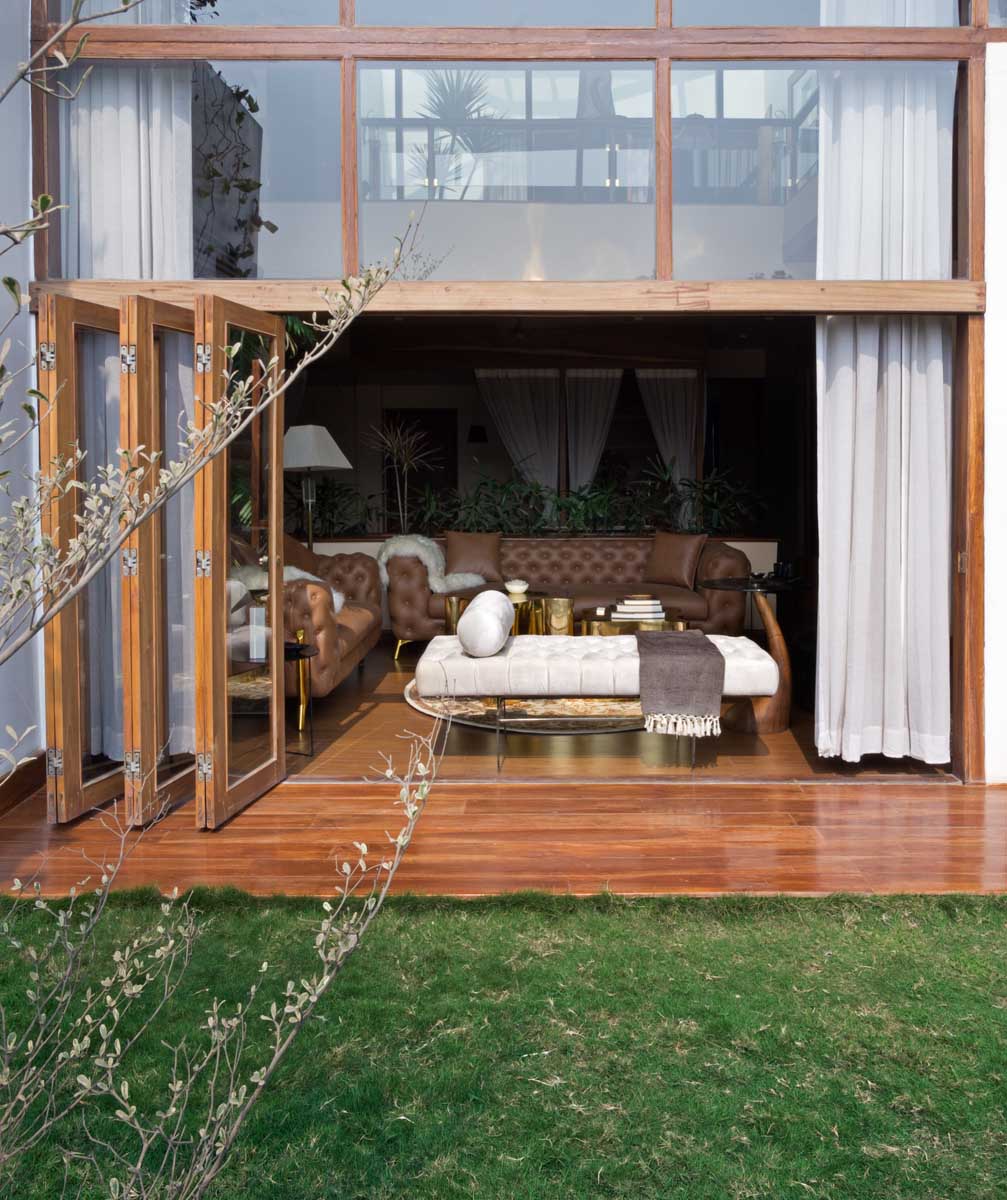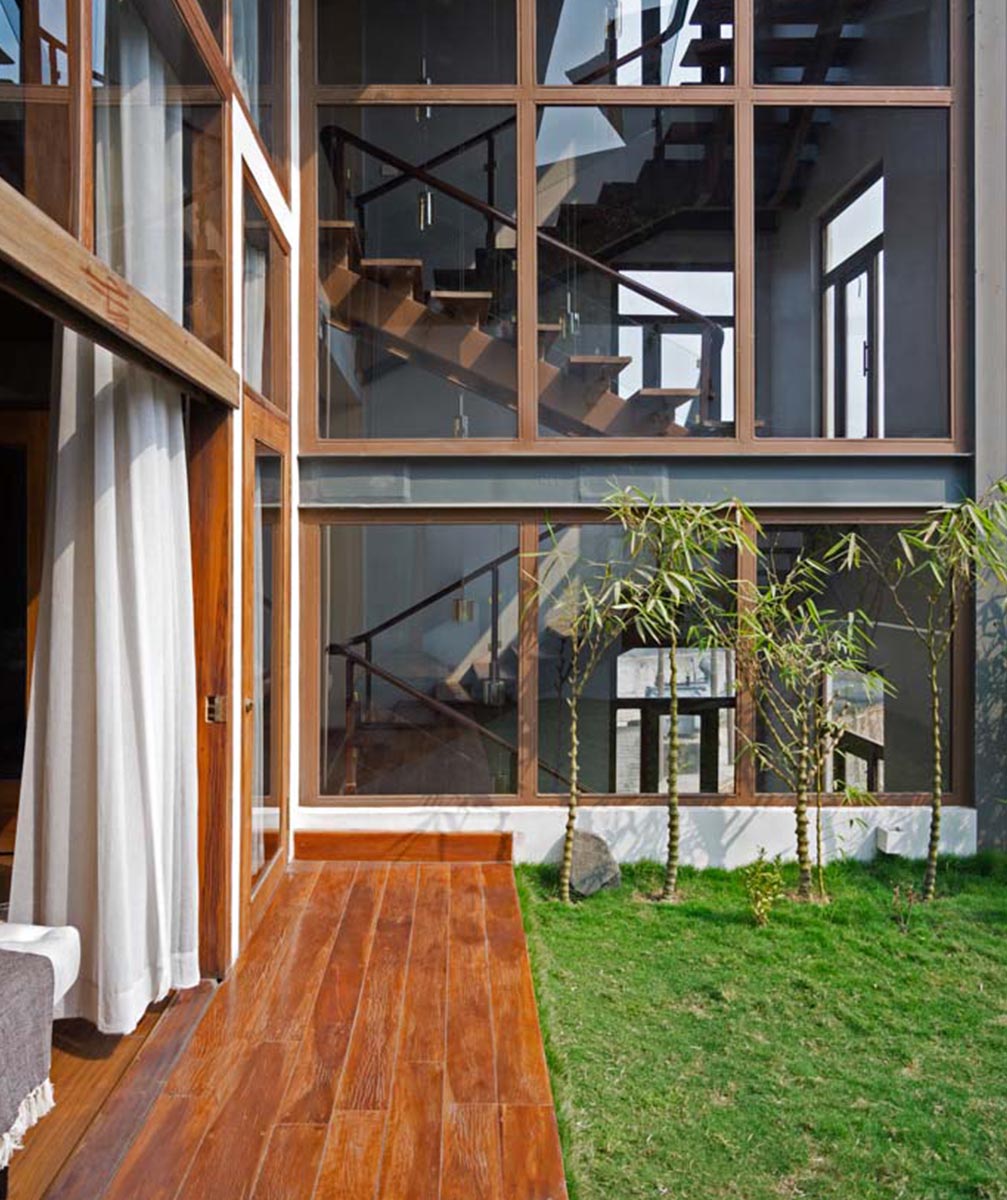 Photographer: Lina Baishya
PROJECT CREDITS
Architecture & Interior Design : Sustainable Architecture For Earth (SAFE Design Studio), Shillong, Meghalaya.
Principal Architect: Krittika Agarwal
Check out the project feature below in our DE magazine Edition.
check out the above full story in our
DE MAY-JUN 2021 Edition  ; introducing the Beautiful Homes edition!!
#LetsTalkDesign