DE SPOTLIGHT INTERVIEW with designer Rupin Suchak, the principal designer and art director at Goiz Argi, Mumbai
Rupin Suchak is a Mumbai based celebrity interior designer and art director.
Design Essentia Editor in chief Anirudh Datta had a detailed interaction with the acclaimed young designer for the DE Spotlight interview series where Rupin talks about his design journey and shares his prime project – Bollywood actress Sonakshi Sinha's Juhu Apartment.
Art Director and Interior Designer Rupin Suchak, who has earlier done up Alia Bhatt's office space has now worked on Sonakshi's new pad which is an ultra-minimalistic and functional space.
Meet Rupin Suchak, celebrity interior designer who recently turned Sonakshi Sinha's house into a 'dreamy den'. Goiz Argi a company headed by Rupin Suchak specialises in Art Installation design and are spreading their roots into the fields of Production Design and Art Direction in the film industry, and Interiors for homes, offices and spaces in general.
A graphic designer at heart with a sharp and twisted eye for spaces. Rupin successfully completes a decade dedicated to the world of creating fantasy art – Cinema, this April (2020). Having collaborated with the biggest names in the film industry like R Balki, Gauri Shinde, Sanjay Leela Bhansali, A R Murugadoss, Anubhav Sinha and Raj & Dk, his profile has a diversified spectrum of work.
Rupin is making a mark with celebrity homes and office spaces. He has refurbished Sonakshi Sinha's house, an entire floor of her iconic Juhu house, "Ramayana". Earlier this year, he worked with Alia Bhatt in bringing her office come to life along with a gym and a walk in closet.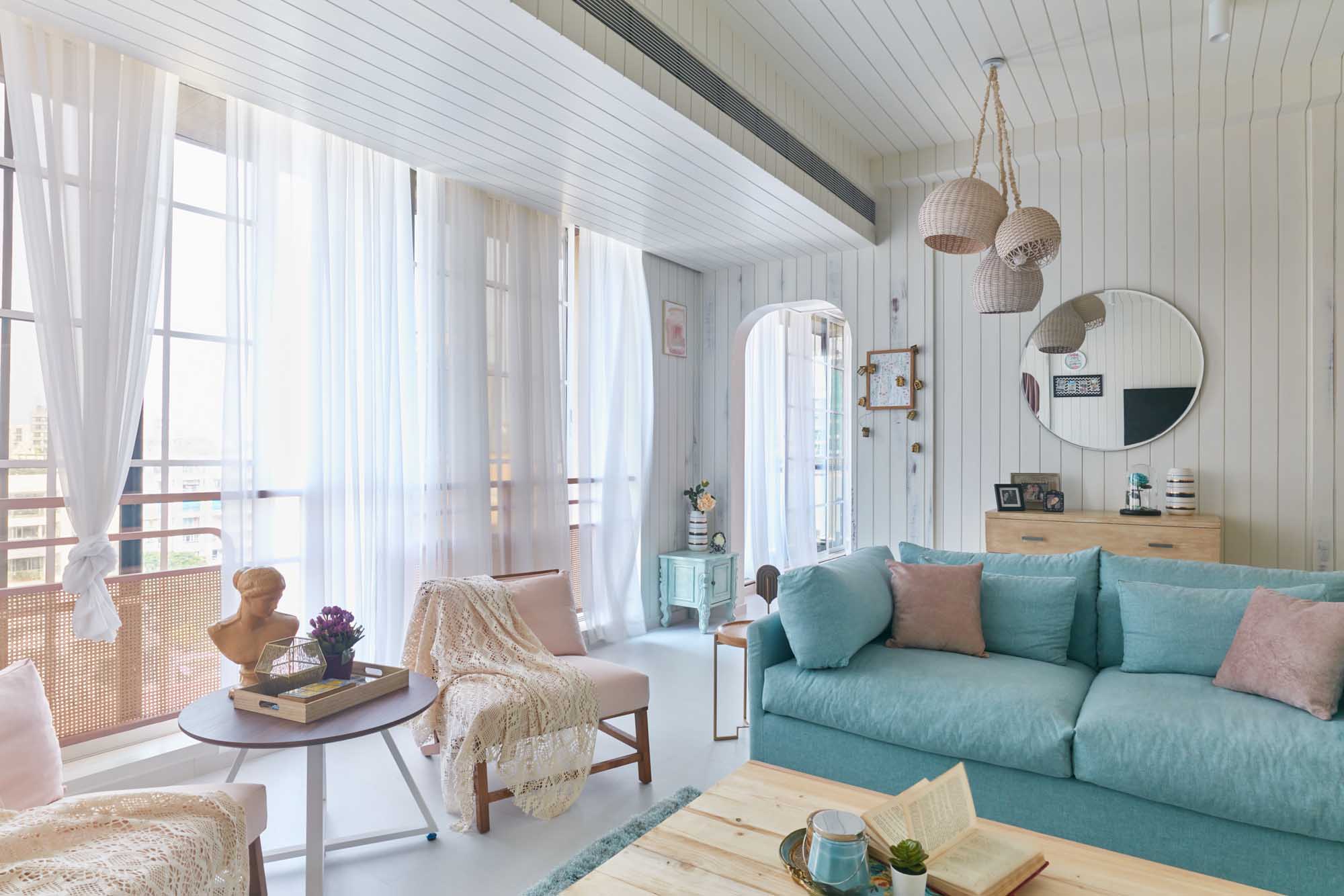 AD : What inspired you to pursue a career in Design?
RS : From an early age, since standard sixth I was inclined towards creative activities, arts and crafts, for which I also won a national award from the United Nations for Creative abilities Competition that was in painting and art installation in Bangalore. My teacher realised my love towards art and he told me that I should develop further in this stream and after passing out I should opt for a design discipline fitting my aptitude. So that was a brief mentorship from him and that's how it started developing.
Further when I started visualising everything in its most outrageous, distorted, unsettling, unique form, without a doubt as a perfect place to draw and find inspiration from which even people started noticing that I was seeing things very differently from the stereotypical ways of taking things away. There have been many instances which drove me to pursue a career in design because I have always enjoyed working with my hands, by creating things symmetrical, asymmetrical abstract stuff, etc.
AD : Who were your early heroes and role models?
RS : I started my career as graphic designer first, so the person to make an impression on the design process that I followed and the kind of style that I like were renowned graphic designers Stefan Sagmeister & Paul Usher. Soon after that when I got into designing spaces as I started following Zaha Hadid designs very closely because that's the kind of style statement, I'd like to bring to my designs and perhaps carve a niche for myself. There after talking about production design and spaces, of course, I was extremely intrigued by how the sets in hyper-real animation movies like Jurassic Park were made. So, I used to follow production designer Rick Carter & Steven Spielberg's work very closely.
I started following Wes Anderson, he's one of the people whom I followed very closely for taking inspiration, for studying design and design processes. Then another person who has really inspired me lately was Mad Max Fury roads production designer Colin Gibson.
AD : Your most proud – favourite project? Anything specific you like to share about the project that makes it special for you? ?
RS : A very close to heart project is yet to come out, I cannot disclose the details of it yet but my latest project – Sonakshi's Apartment is my current favourite project and the reason is because my client is extremely happy. She is elated with the kind of space that has been brought out, we have been extremely successful in putting this together. A magnificent & fantastic chill vibe because that's what she wanted – an extremely cozy corner that is not imagined to be there in India for sure and we have been able to derive a space like that for her which is suiting her aesthetics.
It's an extremely comfortable space for anybody to get into and I think it's a punch on the design process because for me it holds a very high design aesthetic value.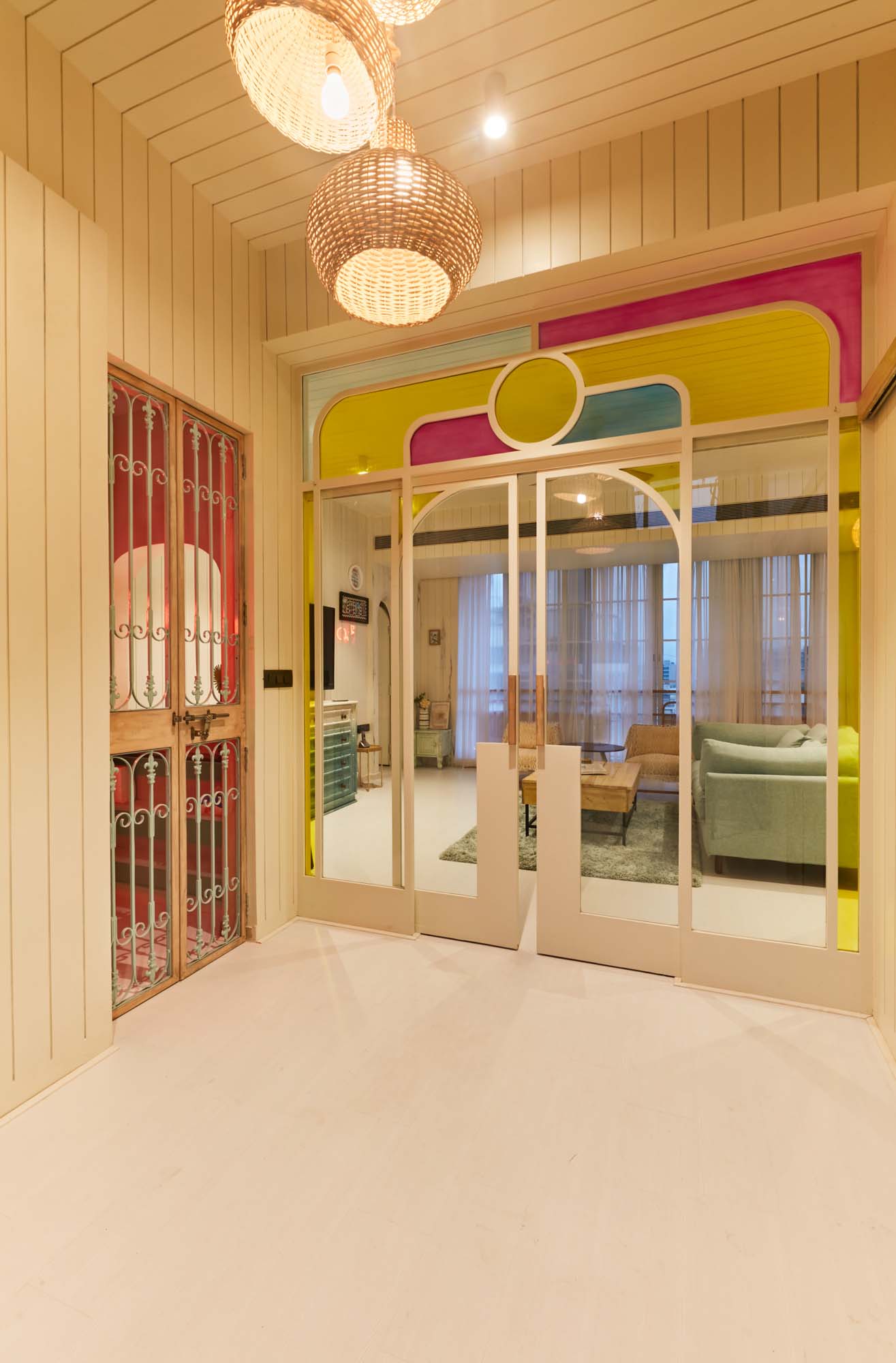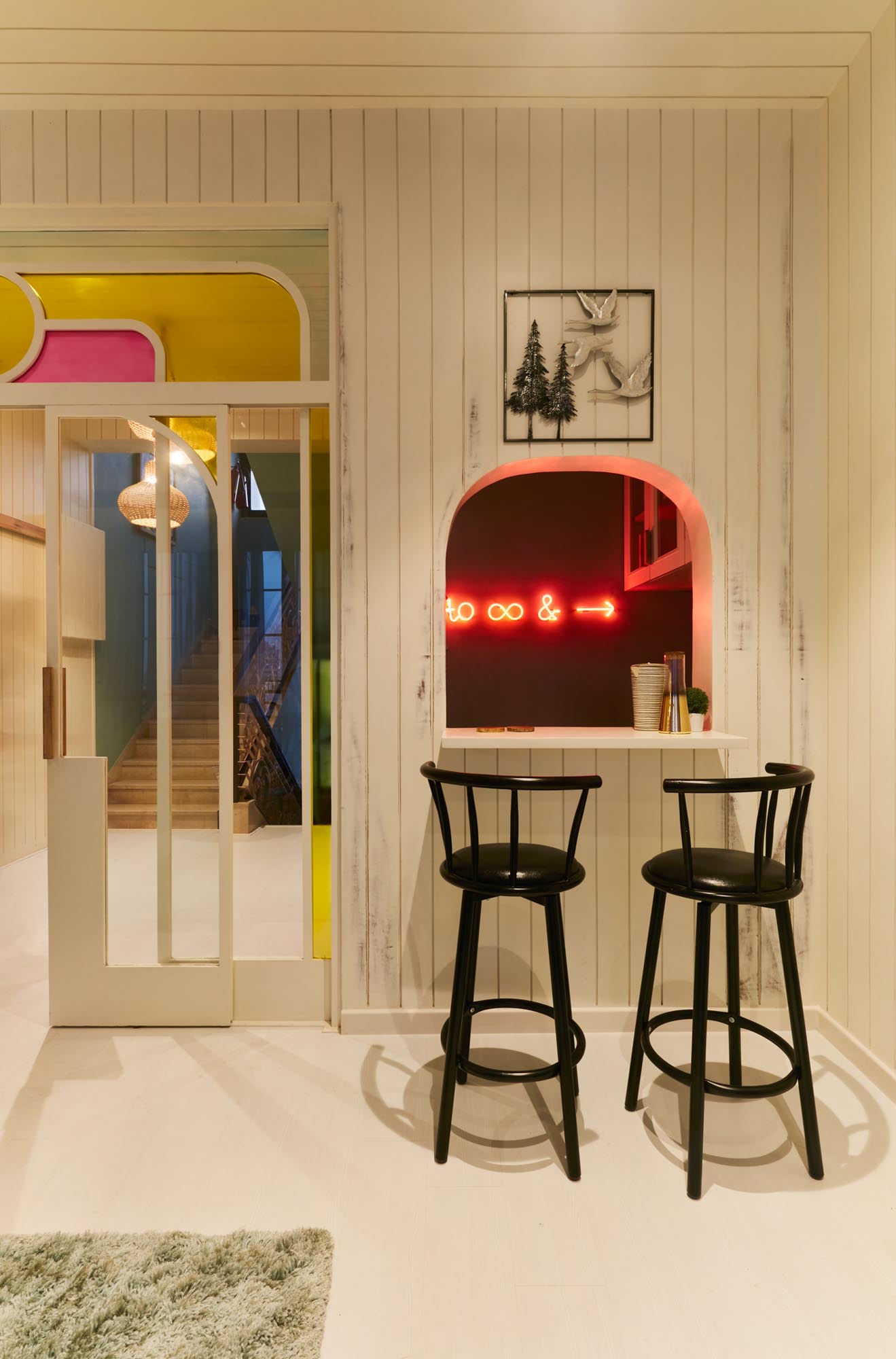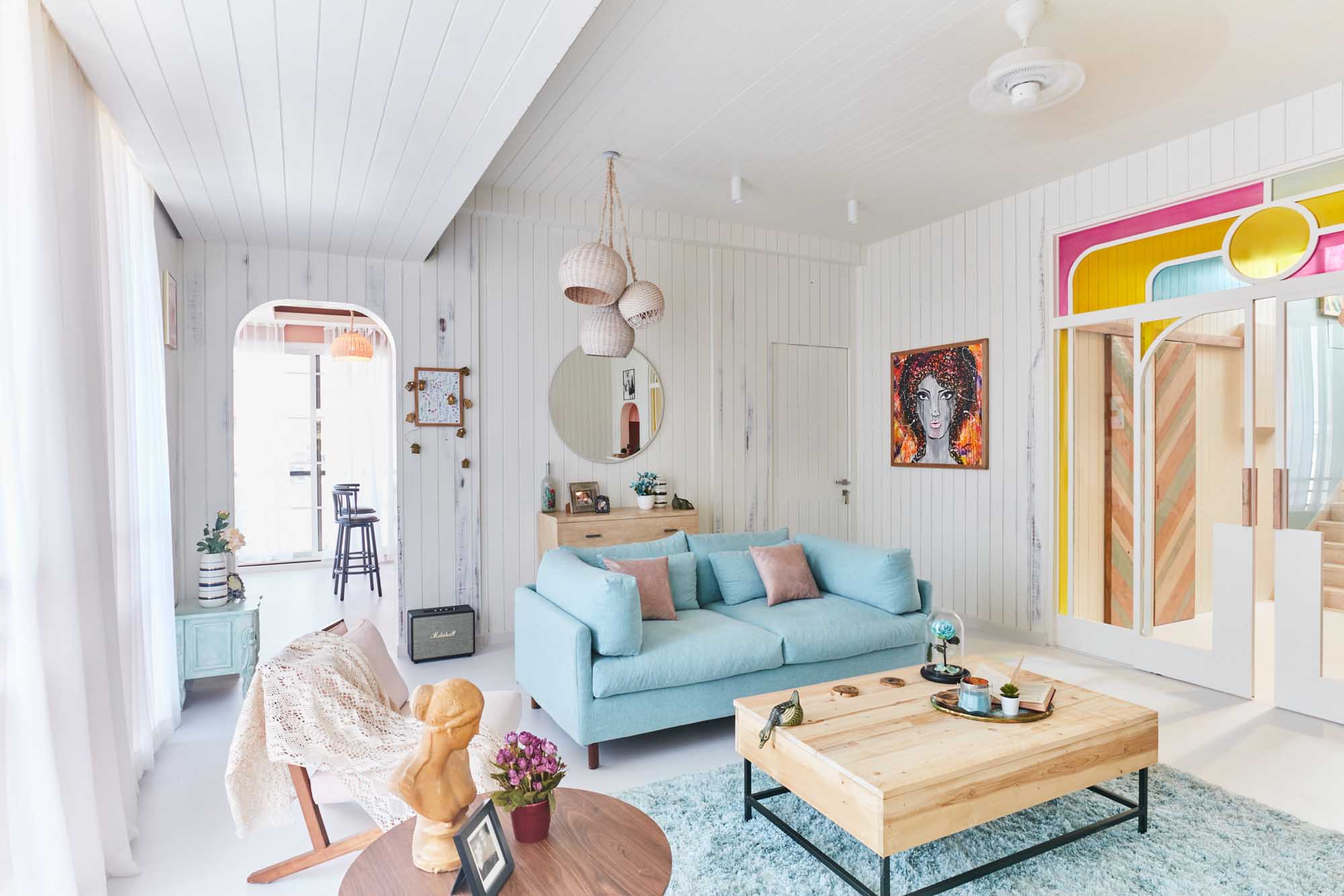 AD : What was Sonakshi's brief to you?
RS : Her brief was simple that make it extremely cozy which is strikingly artistic and has feel good vibe. So, we worked on those lines because the foundation of the space is minimalistic and clean.
AD : Tell us something about the whole design and decor theme for the project.
RS : The project includes airy palettes through rich textures and geometric shapes, where every piece of furniture is a statement piece. Sonakshi's artistic instincts have been carefully extended as an element of design in the entire space. It's a beautiful, super cozy space with an accommodating vibe. The entire space has turned out very close to my heart. The space stands out in its entirety.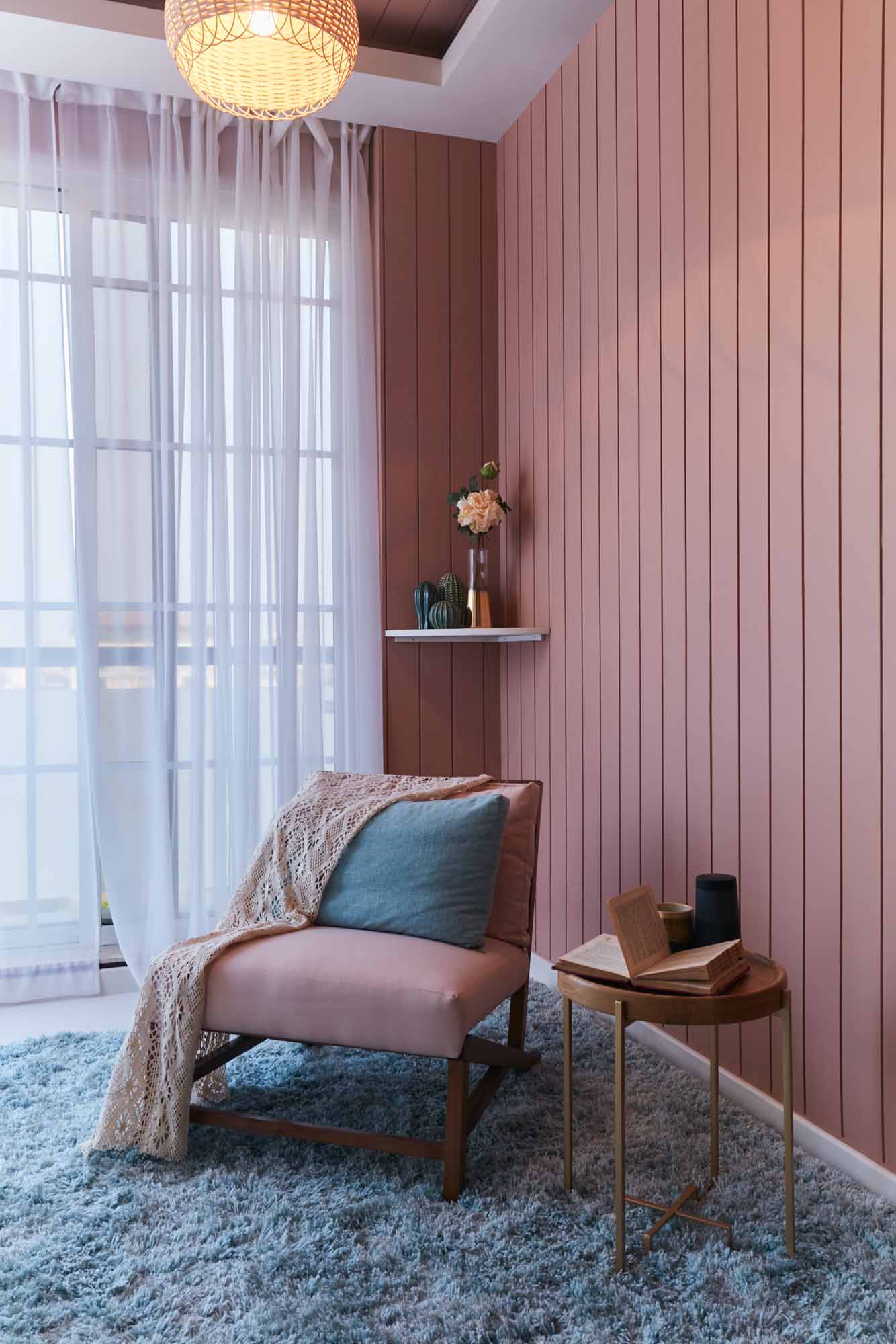 Nonetheless, there is an art deco clubbed with a modern vibrant pop art entrance that leads to the living room. It's my favourite piece and the artistic splash of colours used here offer that extra bold zing and pop that relates to Sonakshi.
"I'm sure everyone who lives with family would understand this, I was craving for my own space. Of course I have always had a room to myself and all the privacy in the world but really setting up a full floor just for myself is a first and has been an indulgence. I had a very clear imagery of my apartment and Rupin brought it to reality in a heartbeat. Infact all through the lockdown I have been going through websites and checking out pictures, referencing and researching. When I walked into the apartment after it was done, it felt as if I have been living in it for ages now, it has shaped up on-point."
– Sonakshi Sinha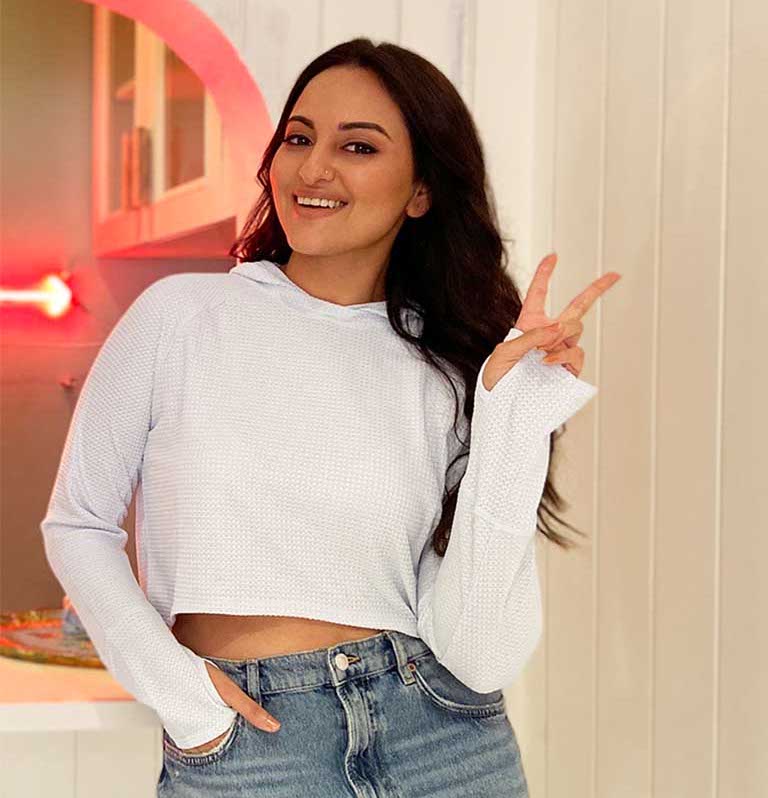 check out below what Sonakshi says about her apartment designed by Rupin;
AD : DE's this edition's aim is to highlight the young architects and designers creating a positive change in the field of Architecture & Design. Being one of the acclaimed young designers today while working with various celebrities; what do you think is the way to move forward to create a successful design practice in the 21st century?
RS : Firstly, Thank you! for putting me under the category of being one of the acclaimed young designers today. I feel sustainable design is the way to move forward for the 21st century. We need to create stuff which does not impact the environment. So something that is reusable, innovative in terms of the material usage something that is light and has less Carbon emissions in terms of the material manufacturing, that's I think pretty much what I follow as of now. Also, another way to look at this entire thing is following a design process, which is not too elaborate, yet it is specific to the client's needs. I feel I have seen a lot of designers who derive a lot of inspiration and try do a lot of things in a given space, which I personally feel that should be avoided because you are trying to experiment with something which is fed but you are going overboard in terms of delivering and you're trying to move away from maybe the sensibilities that your client is trying to sell.
So being very specific to what our client's requirement is something that we should also tap very correctly. But I think the need of the hour is looking at sustainable design for sure.
AD : Film sets or permanent spaces- what is your end game? What do you enjoying doing the most?
RS : I love doing both. I have decided to go parallel in both fields. Film sets like always give me that extra push and madness. Homes are close to heart spaces. I need to get into the clients heart and understand what they want. I have to see that excitement in them when I deliver the space. I'll do anything for that. But if we look at it this way I feel both are related to spaces and spaces is what I create. I enjoy both of them more than anything else. Anything related to art would be my way to go.
Read the full interview below in our DE magazine Edition.
check out the above full story in our
DE NOV-DEC 2020 Edition – in the young architects and designers special edition. #LetsTalkDesign