Dubai Design Week 2020 concludes its sixth edition. The first major cultural event since the pandemic, the festival saw over 650 designers and creatives participate in the programme of installations, exhibitions, pop-ups, talks and workshops. Mindful of the challenges faced by the creative community and the design industries, Dubai Design Week's 2020 programme, spotlighted the region's creative talent and addressed the role of the creative community in redesigning and rethinking the way we live. From exhibitions and pop-ups to installations and workshops staged at it's main hub in Dubai Design District (d3) and across the city, Dubai Design Week offered design experiences for people of all interests and age groups.
Dubai Design Week 2020 'focusses on the future'.
2020's design week acknowledges the pandemic, but also provides an optimistic view of the future.
The show was a little different this year with outdoor installations that comply with social-distancing measures. Owing to the fact that it was rather hard for international designers to get to this year's event, there was also a renewed focus on local artists – and those who have exhibited at the show previously.
Abwab
This exhibition has been a key part of DDW since 2015. It involved a number of installations from around the region and beyond. This year, one pavilion that had been commissioned called 'Fata Morgana' by Iraqi designer Hozan Zangana. It focussed on the framework of a modern city, that extends out from a center point. Apart from the main Abwab installation, D3 (Dubai Design District) overtook with a number of other creative structures. Emirati designers Khalid Shafar, Aljoud Lootah as well as Hamad Khoory signed on to produce exclusive works.
Downtown Design
The trade show was both digital and physical this time. The main exhibition was future-focused, 'The Shape of Things to Come' that revolves around a multimedia display featuring conceptual work by architects and interior designers. Each imagines how we will interact with our immediate environment over the months and years to come.
Dubai Design Week took place from November 9 – 14, 2020. The show took place both physically at Dubai Design District, as well as online.
Every year Abwab has brought together and highlighted some of the most promising regional talents and their works at Dubai Design Week. For its 2020 edition, the commission has been awarded to Iraqi designer Hozan Zangana for his proposal 'Fata Morgana', responding to Dubai Design Week's theme of redefining and reimagining the way we live in an urban environment.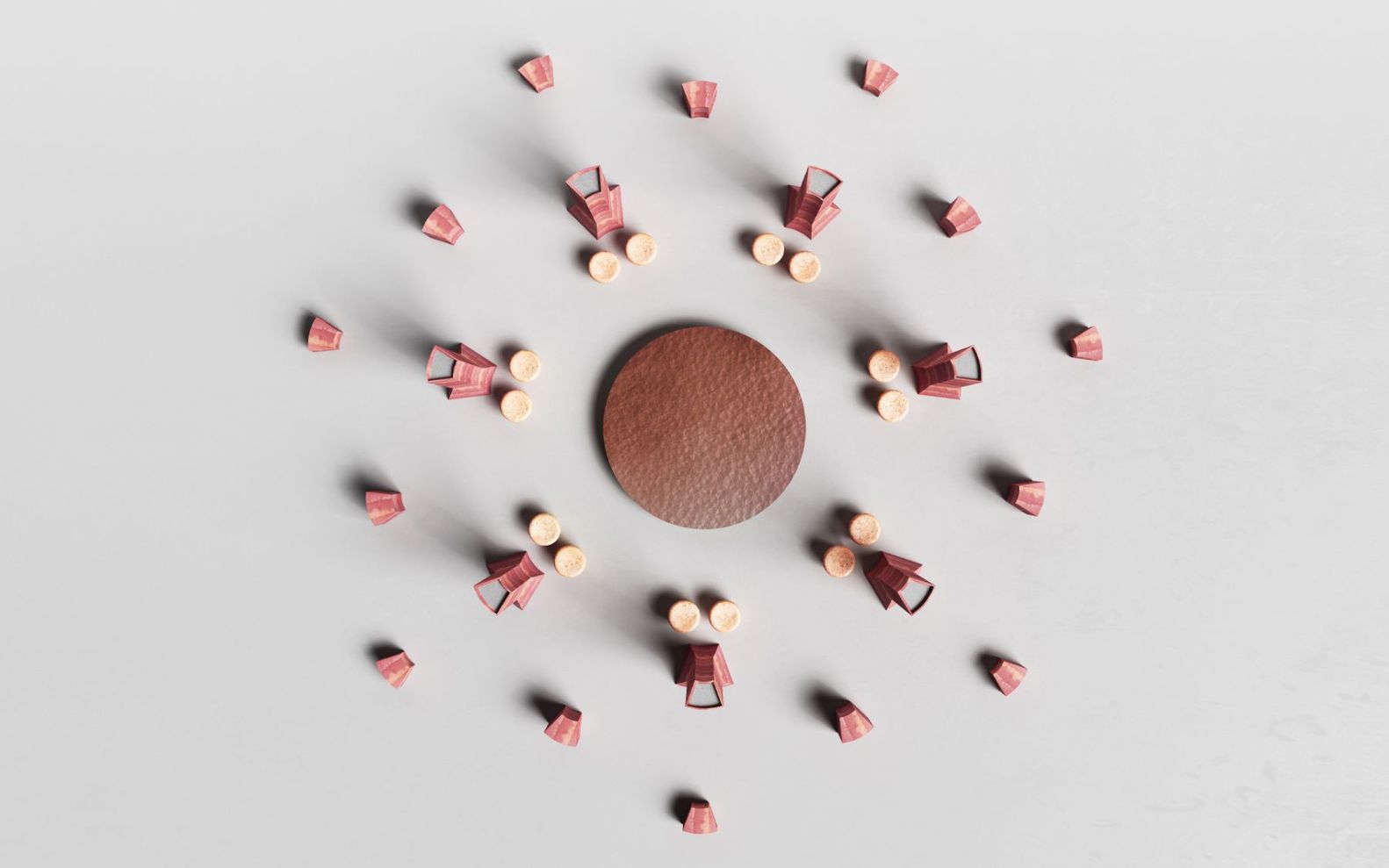 The Design Week theme centers on redefining and reimagining the way we live and interact with public spaces under new realities.The Fata Morgana which features a series of seating components and seven pillars that symbolise each of the Emirates. Conceptually building a modern-day city in an open-plan arrangement, Fata Morgana responds to today's requirement for physical distancing. It is placed at the heart of Dubai Design District (d3).
It is made with regionally contextual materials and production processes. As a nod to historical construction methods used across the Middle East, a rammed earth technique was used to build the different elements of the pavilion.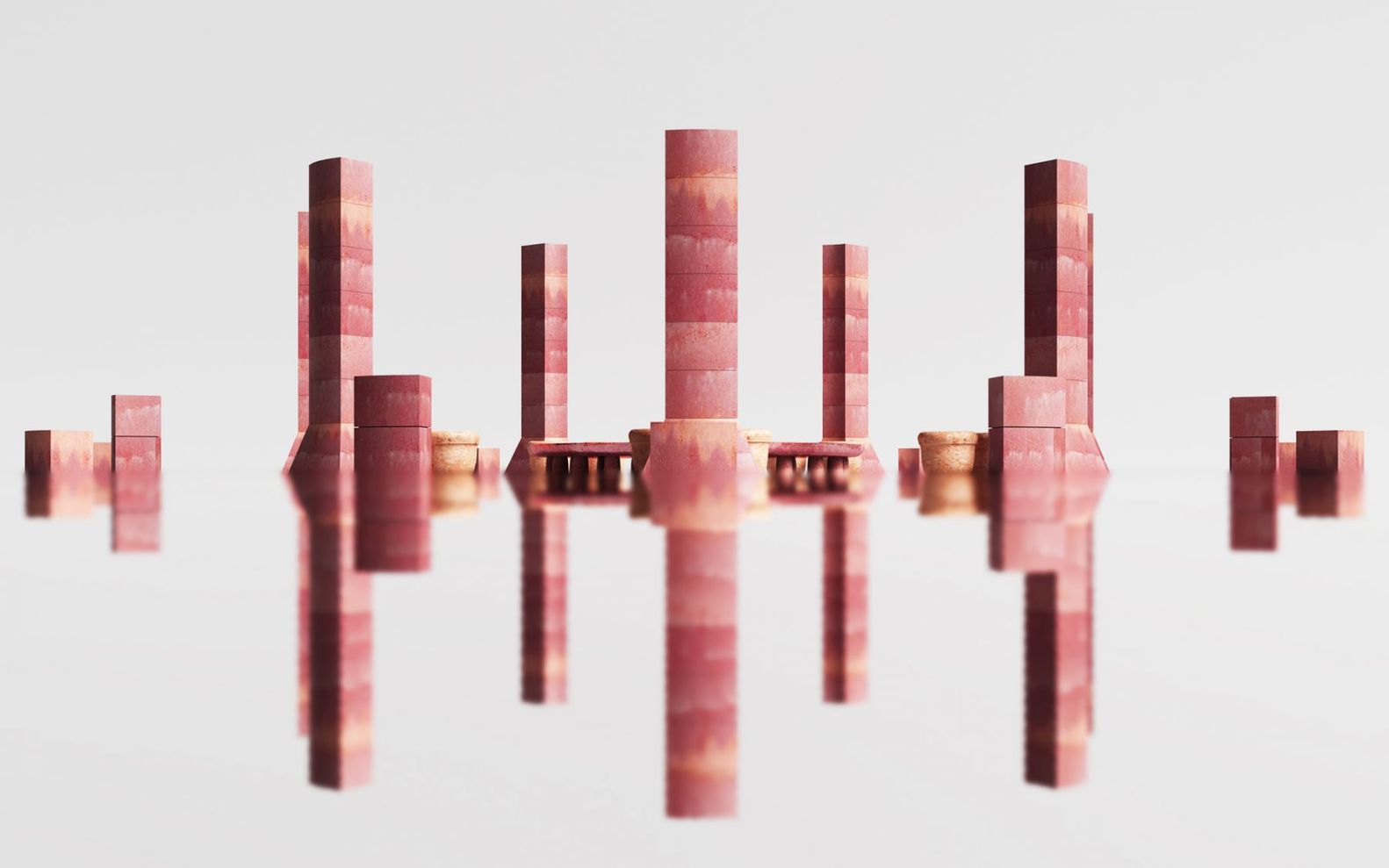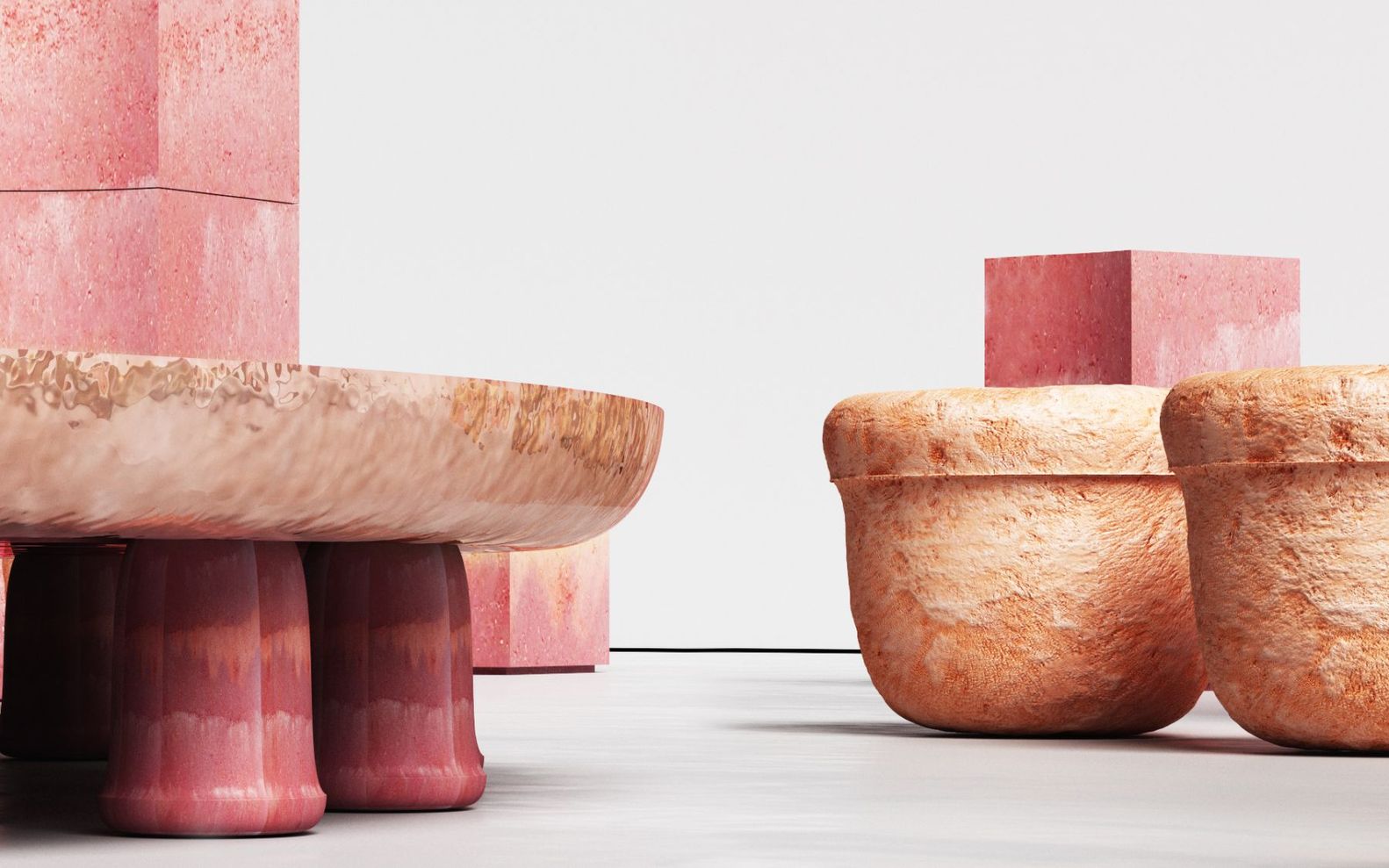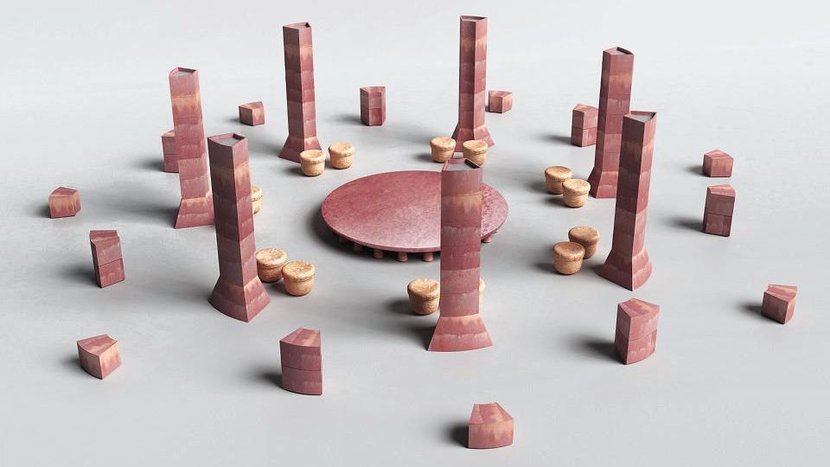 top highlights from Dubai Design Week 2020
The sixth edition of Dubai Design Week featured a hybrid showcase of events including physical exhibitions, outdoor installations and pop-ups at its main hub in Dubai Design District (d3). In the top highlights list one would be of course the Abwab pavilion as shown in the earlier pages. few other selective ones we have highlighted for you below;
UAE Designer Exhibition is the new showcase that spotlights works by 20 local creative talents, including Acrylic Collection, furnishings in acrylic material by interior designer Reem Al Bustani, and the How to Be at Rest chair by the artist Christopher Benton.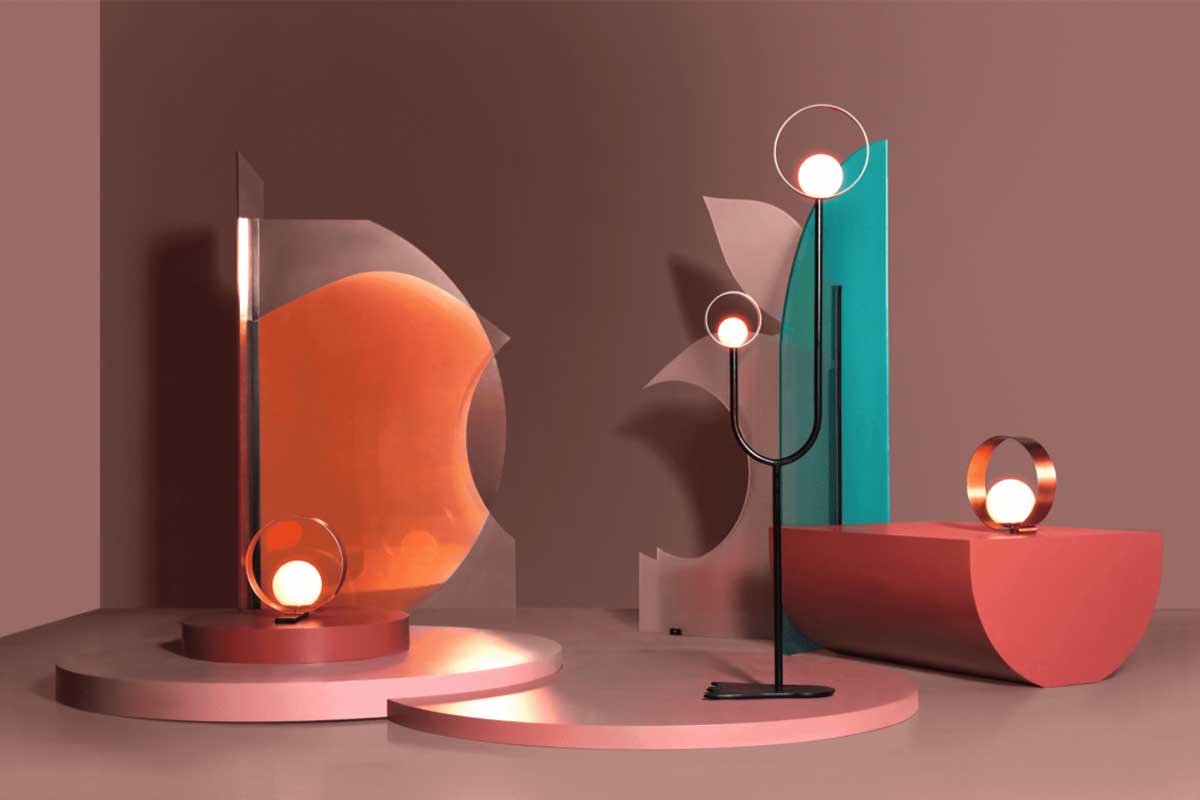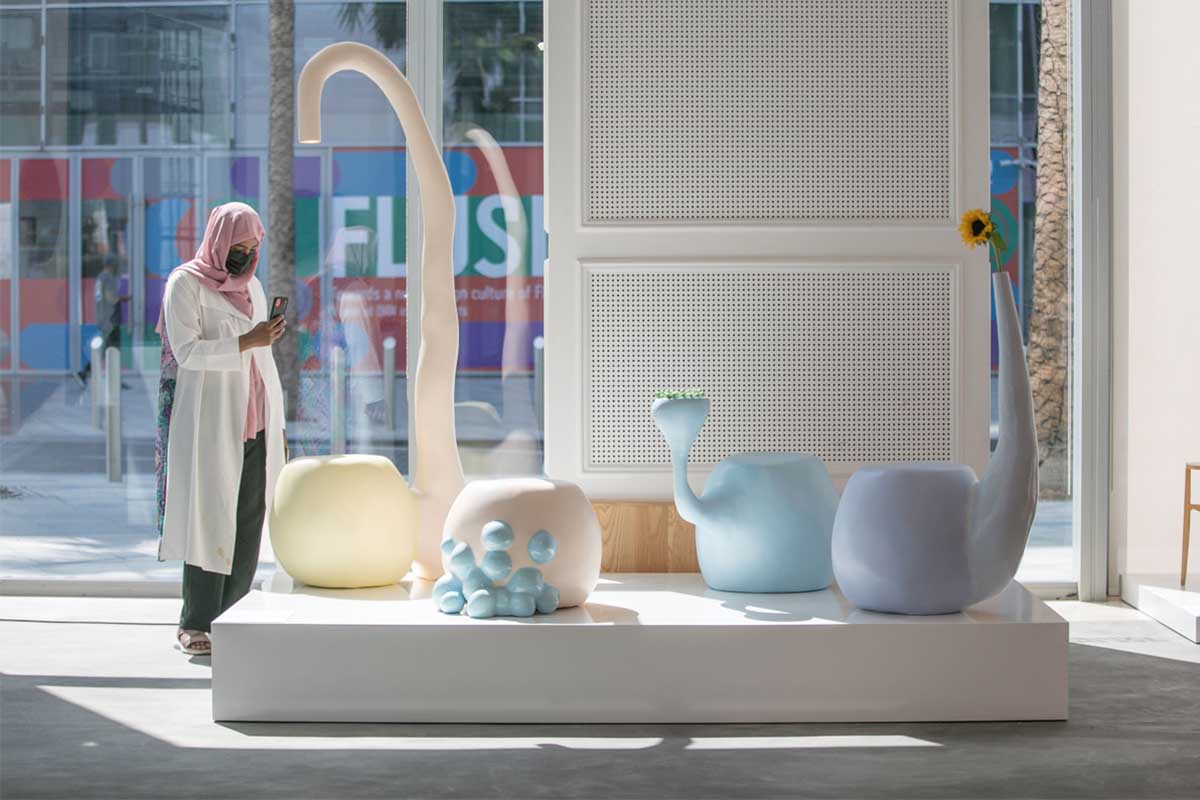 In the context of Downtown Design, we should mention the exhibition The Shape of Things to Come, where over 20 of the most stimulating studios of architecture and interior design in the Middle East imagine how we will live, work and plan in a post-pandemic world. (below)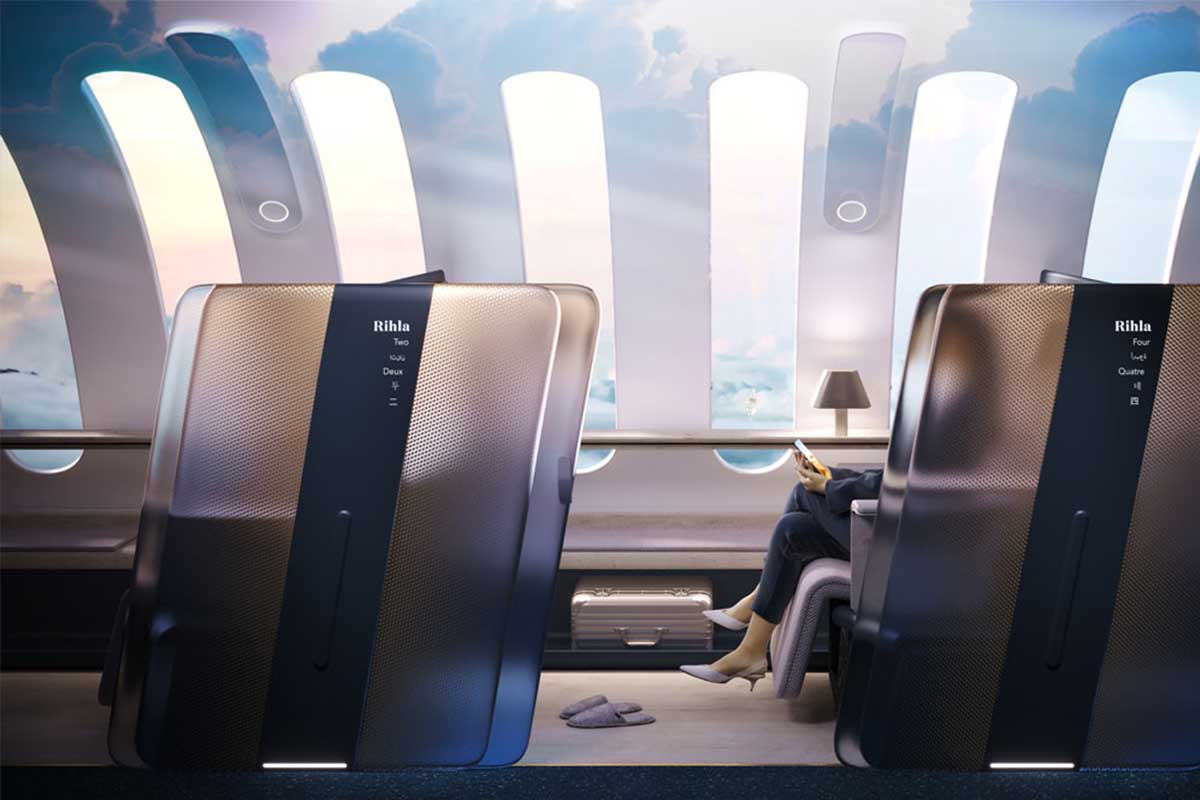 The outdoor area of Dubai Design District (d3) hosts a series of public installations by local and international talents, design solutions for the rapid changes caused by the pandemic. Such as "Please Sit Here" by the American Hardwood Export Council (AHEC) in collaboration with local designers Khalid Shafar, Aljoud Lootah and Hamad Khoory, a series of benches that allow users to sit at a distance of two meters; in the future, when safety measures have been relaxed, the benches can be adapted for multiple use. (below)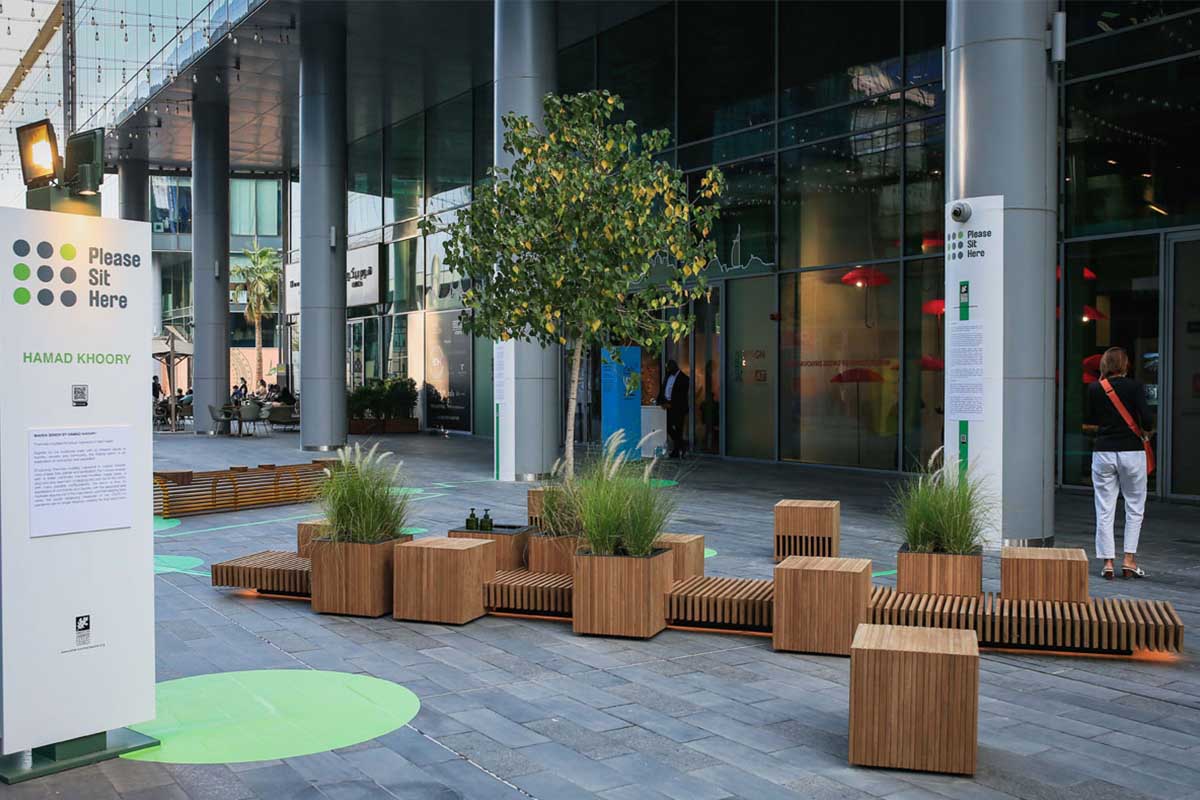 Design Essentia Magazine / DE INDIA was the official media partner with Dubai Design Week 2020.
You can check more at www.dubaidesignweek.ae/
#DDWDXB2020
Read the full article below in our DE magazine Edition.
check out the above full story in our
DE NOV-DEC 2020 Edition – in the young architects and designers special edition. #LetsTalkDesign