DE SPOTLIGHT INTERVIEW with architect Alexis Dornier, the principal architect at Studio Alexis Dornier and Stilt Studio, Ubud, Bali.
Alexis Dornier is a German Architect currently practicing some exceptional architecture in Ubud, Bali.
Design Essentia Editor in chief Anirudh Datta had a detailed interaction with the acclaimed international architect for the DE Spotlight interview series about the work at Alexis Dornier Studio. Alexis shares his design journey and philosophy and talks about climate change, post COVID architecture and his tips on how to create a successful design practice in the 21st century.
"We strive to explore new typologies, forms and structures while learning from the rich heritage and 'know how' embedded within the local vernacular architecture."
Alexis Dornier was born in Germany in 1981, where he grew up under the constant influence of the aviation industry. Dornier studied architecture at the Berlin University of the Arts after which he relocated to New York City to work as an architectural designer for Asymptote Architecture, OMA-NY and Rex between 2004-2007.
2013 marked a radical shift in Dornier's life and career, when he decided to leave his western life behind and relocate to Ubud Bali where he began consulting on locally designed and built architectural projects. Dornier is now based in Ubud, working both locally and internationally on a mixture of residential and commercial projects.
His projects are designed within the tropical, forested hills of Ubud, Bali's cultural epicenter. Practicing architecture in the tropics and especially in a place like Bali, Inspires us on a daily basis and also reminds us to slow down and appreciate the importance of balance and well being.
Few of my personal favourite works of Dornier are the recent residential projects like Bond House and River House in Ubud, Bali.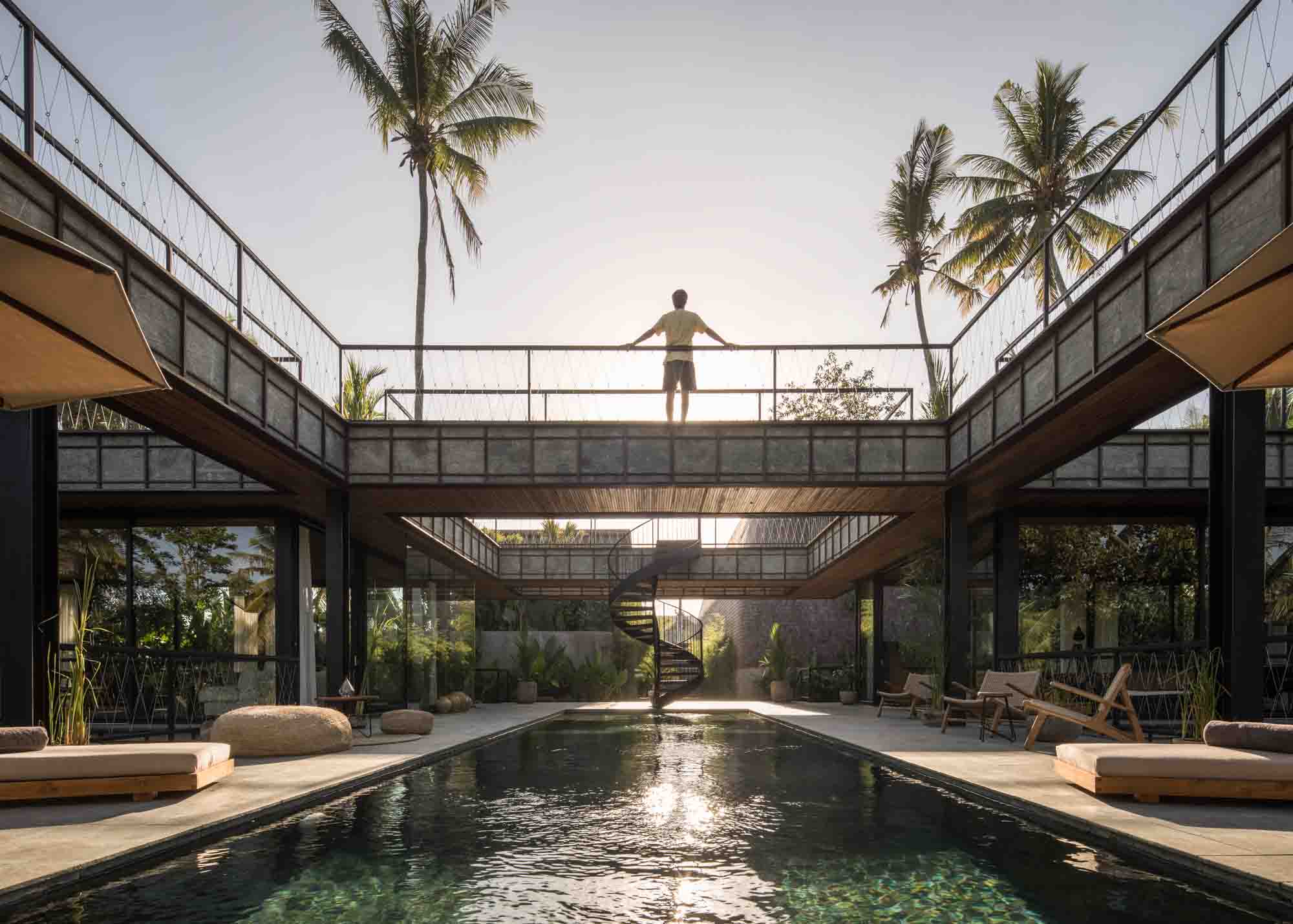 AD : What inspired you to pursue a career in Architecture?
Alexis : I grew up in a patchwork family set up. My mother is an artist & teacher while my father is an engineer, inventor and aviator. Growing up has been all about art, creativity and engineering. My great grandfather was a pioneer in aircraft engineering, and after the second world war the company he had founded created all types of things – from airplanes, satellites, medicinal equipment, to industrial looms. I on the other hand never felt like I belonged in the air, but was fascinated By the tremendous output I had seen In the field of art, aviation and engineering. Seeking to find my own domain, I went on venturing into the field of architecture and design. Finding out later how everything is a matter of problem solving. This can work in a structured and organised way, and can follow agendas that have been formulated.
AD : Who were your early heroes and role models?
Alexis : I am deeply inspired by Carlo Scarpa's mystical and carefully crafted body of work. I recently discovered Gio Ponti's work, blurring the lines of interior design and architecture to create a Gesamtkunstwerk (a work of art that makes use of all or many art forms or strives to do so.)- none other than Frank Lloyd Wright has expressed this in a more literal way.
AD : In few words, how would you define your design process – philosophy?
Alexis : The philosophy behind our studio's architecture is to combine and reformulate design methods for each architectural design task. An architectural task is its own case, its own matter, problem and affair. A set of rules form a logical and comprehensive design narrative that leads to efficiency and a strong expression of our built environment. Our architectural projects endeavour to formulate a design aesthetic that mediates between elements of tropical modernism and industrial architecture with an underlying ambition for formal and tectonic innovation.
This design aesthetic is realised through an iterative design process and careful selection of locally available natural materials, spatially composed to respond to the site and natural setting in which they are placed.
AD : You have created an incredible design practice in Bali now. What made you move to Bali all the way from Germany?
Alexis : I had my architecture studio in Berlin for a few years, and the city's music, art, creative scene were perfect. I worked in interior design, opened a gallery with my friends, and carpented furniture to make some money while studying. It wasn't on my mind to leave, before a dear friend of mine commissioned me for the design of his Family getaway in Bali. Once here, I quickly met a bunch of people and discovered the demand for architectural design. Bali boomed. It was so refreshing to move my little firm, far away from home and reset.
AD : You're most proud – favourite project? Anything specific you like to share about the project that makes it special for you?
Alexis : I have many favourite buildings and the list would be too long. As we were talking about stories before, I'm interested in how humans were thinking when they were suggesting architecture. The Zeitgeist that was expressed through so many layers of thinking about the economical, ecological and social context of these pieces of architecture. And ultimately their own interpretation of those phenomena. We know there's No ONE reality, and we all see the world very differently. The diversity of both process and outcome of architectural expression through humans is an endless pool of inspiration.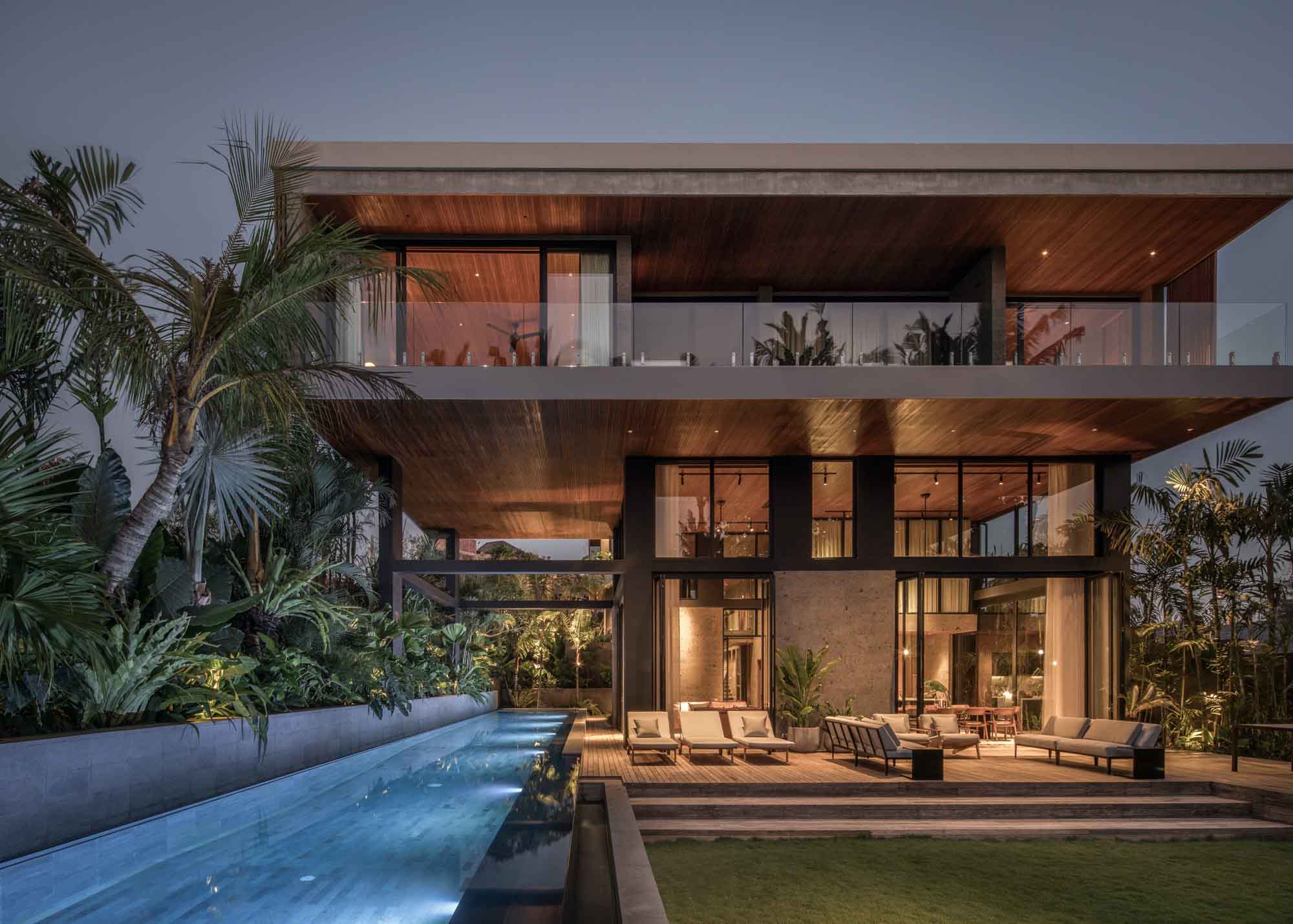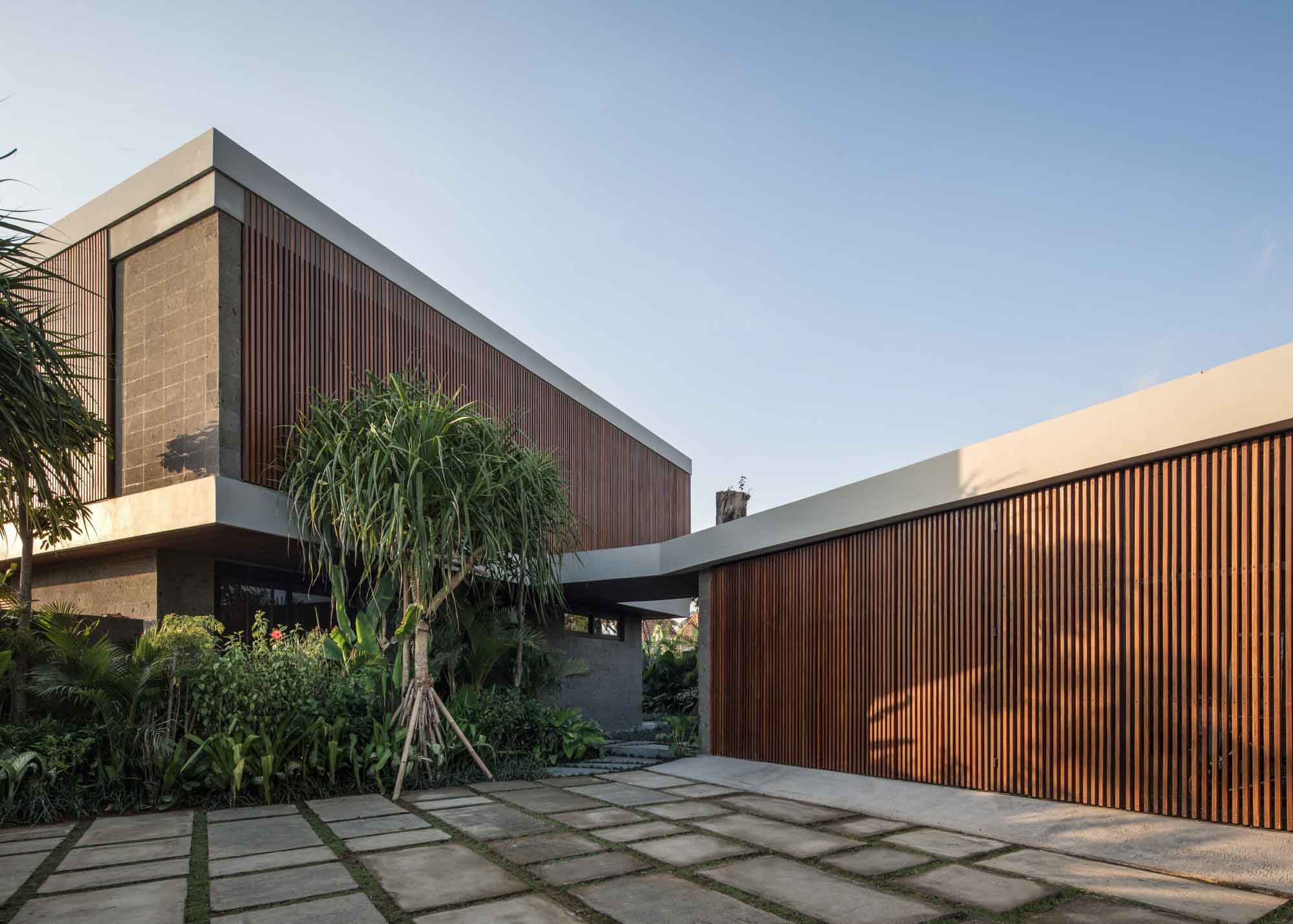 AD : What other projects are you currently working on?
Alexis : We are currently working on a wide range of projects which keeps our daily work so exciting. From residential in and around Bali, over resorts, restaurants and little retail shops over modular skyscrapers in USA . We love the variety and appreciate the possibility to have projects of different scale in different parts of the world.
AD : The world is now slowly realising the seriousness about climate change. What is your take on sustainable practice in architecture today?
Alexis : Awareness is the key ingredient for that. As this topic is slowly moving more and more into the realm of our consciousness, I believe we can do our part in this not 'easy' to be sustainable, especially in the realm of architecture, the wish for luxury and standards are pushing us to take compromises.
Our need for more and more does not fit the drastic change actually required. I believe we can have a positive impact by helping our clients understand that they can contribute to slowing down this problem by being more considerate with how much space they take up with their structures, how relevant the experience and simply trying to consume less. As designers, we can look into short supply chains, being innovative and using materials that are less harmful for the planet.
I really don't have a complete answer, but for me personally this topic becomes more and more relevant to my own private life. As we are now getting a bit more traction with the studio, we also have the ability to choose with which clients we work for and who we cater to. We can be more selective, and we can use our diplomatic skills to inspire clients to do their part. All is a compromise and we are surely part of the problem; but it would rather be me than someone who is completely blind to this, and maybe I can evoke a small chance to change something.
AD : DE's this edition's aim is to highlight the young architects and designers creating a positive change in the field of Architecture & Design. Being one of the acclaimed young architect today, what do you think is the way to move forward to create a successful design practice in the 21st century?
Alexis : The responsibilities of architects are the same as any person doing something and living on this planet. It is that to seek a way of life – in this case work in the architectural context that aspires compassion, responsibility, open communication, tolerance, willingness to learn and openness to the "new". Fostering curiosity and interest in different challenges helps to expand ways of thinking. Collaboration and exchange between disciplines, people and cultures can bring up a joyful process. Working with, for, and alongside clients, artisans, engineers, landscapers and other planners can be a perfect opportunity to practice with joy and continuous aspiration to contribute.
AD : With the current COVID spread in this year, what do you think will be the future of architecture post COVID? How would you think this would affect the design industry in the coming years?
Alexis : I can only speculate, that people will take more emphasis and care about how they want their homes to be designed. Less going out, less traveling and more staying at home will put a bit more demand for better performance onto our homes. I think this is an exciting opportunity to overhaul some long-lasting paradigms around the ideas of living, working and being together. I see the silver lining in everything, or at least try to see it – with this rupture in our paradigm, we have the opportunity to redefine things, questioning things fundamentally, and learn how to adapt to a duration like this one, and to realise that we absolutely have the capacity for change.
Change is the underlying principle of everything, so we might as well change our behaviours according to what's necessary and required for the greater good.
AD : What is your "message of HOPE" in this COVID crisis?
Alexis : Well I think the term hope is a tricky one. I think this crisis gives us an opportunity to restart, and get interested in what is actually going on. We can think about topics such as the inevitable instability of what we see as being real. There is nothing I'm wrong about questioning are a parent goals, ideas on happiness as a distant event in the future. Times and solitude gives us the opportunity.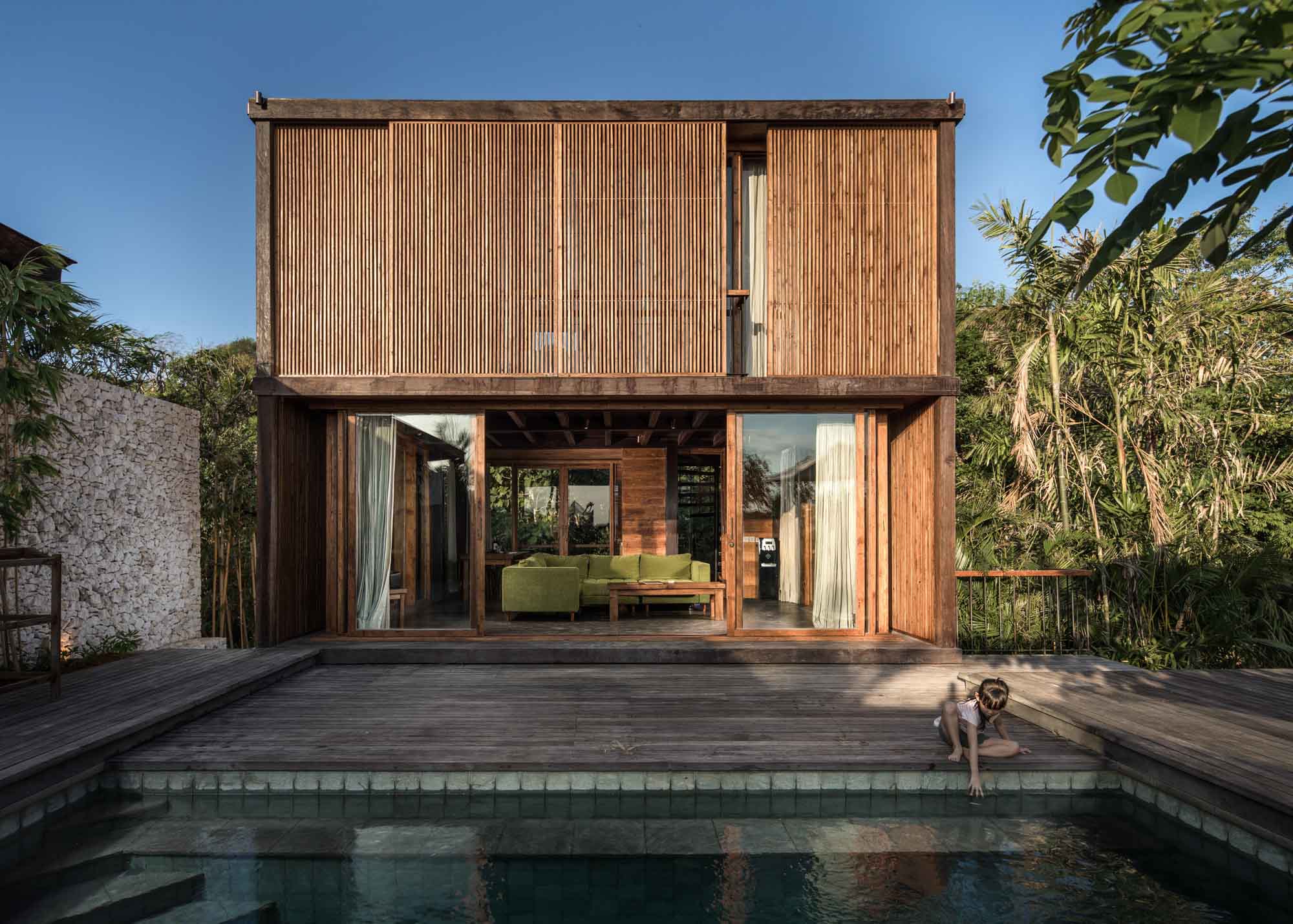 Read the full interview below in our DE magazine Edition.
check out the above full story in our
DE NOV-DEC 2020 Edition – in the young architects and designers special edition. #LetsTalkDesign