DE SPOTLIGHT INTERVIEW with Canadian artist Callen Schaub. A moment of "Zen" through art.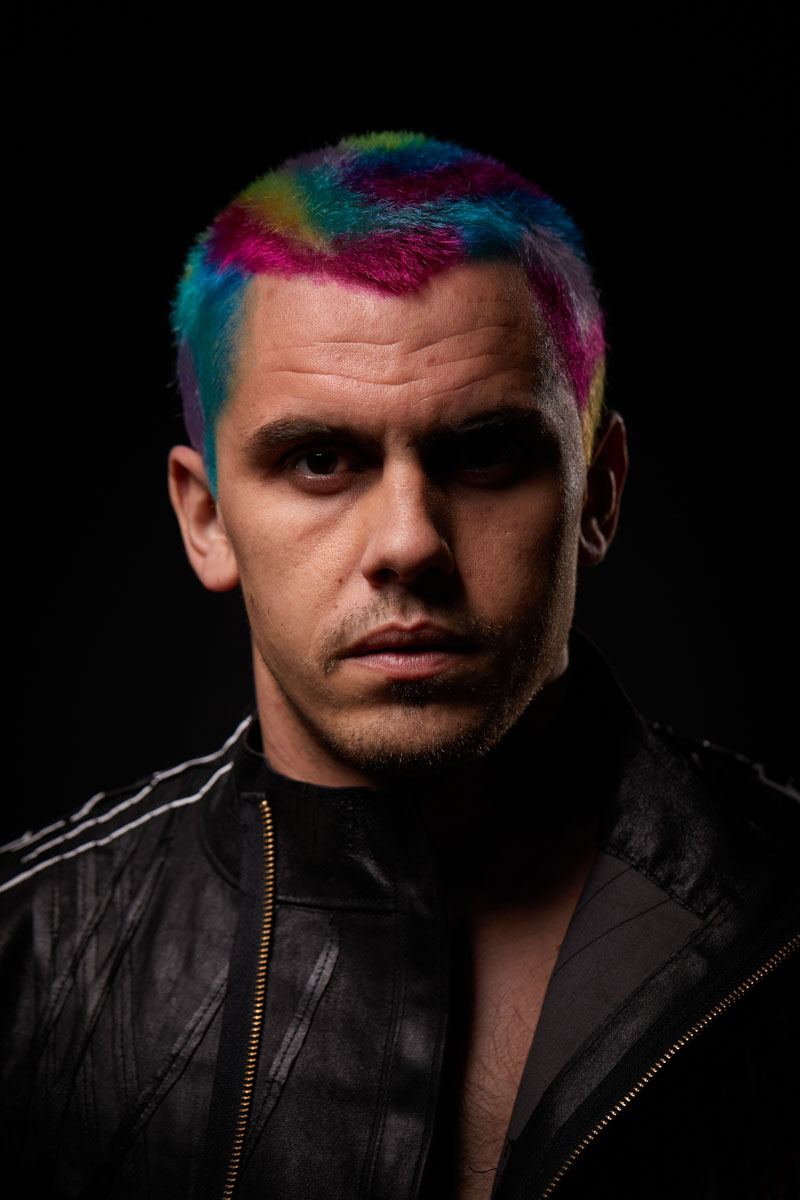 Callen Schaub is a Montreal, Canada based abstract artist, creator and a social media art influencer. He is recognised for his vibrant paintings using trapezes, pendulums, and spinning machines.
Openly sharing his painting process with viewers and inspiring fans everywhere to participate in his "Fake Art" movement. With paintings hanging in collections across the globe, Callen continues to make the world a more colourful place one artwork at a time.
a moment of Zen through #Art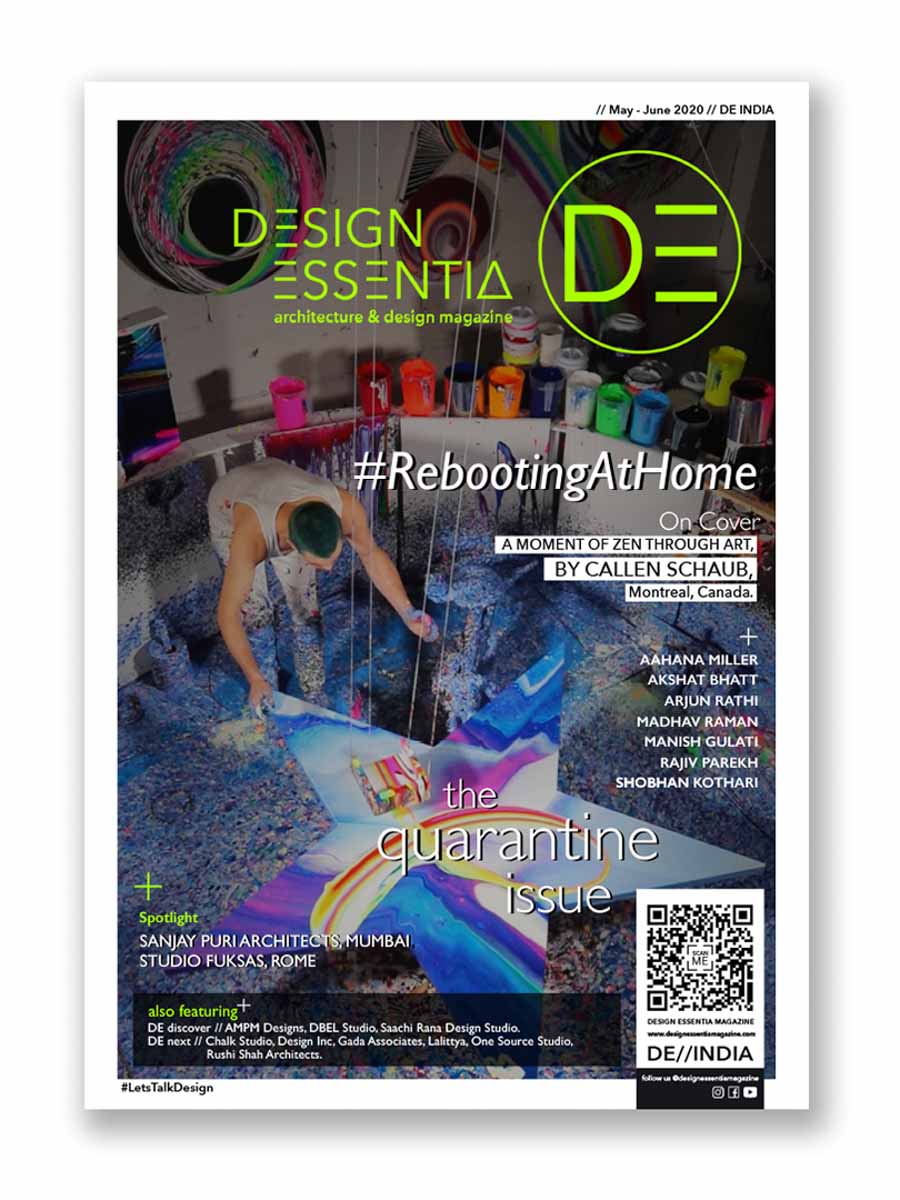 AD : What inspired you to pursue ART?
CS : It is nothing I ever decided to pursue, it was always something that I just did. I was always creating art. Sticking with it was a combination of benefiting my mental health along with others. Making art makes me happy. The pursuit is the art, I am always in transformation or metamorphosis into the next phase. Sharing the journey is more important than the end result.
AD: Who were your early heroes and role models for inspiration in art?
CS : One of my earliest inspirational role models was and still is my mother. Always encouraging me and supporting my artistic endeavours and refining my skills. Later on while in school my professor Daniel Solomon was a huge inspiration in helping me define my personal style and techniques.
AD : You have a very interesting and different style of creating art, please share your process.
CS : Thanks to technology I am able to share my process on a regular basis on social media. @callenschaub. There are alot of moving parts (literally) and it's best for you to see my process in action to truly understand and enjoy it.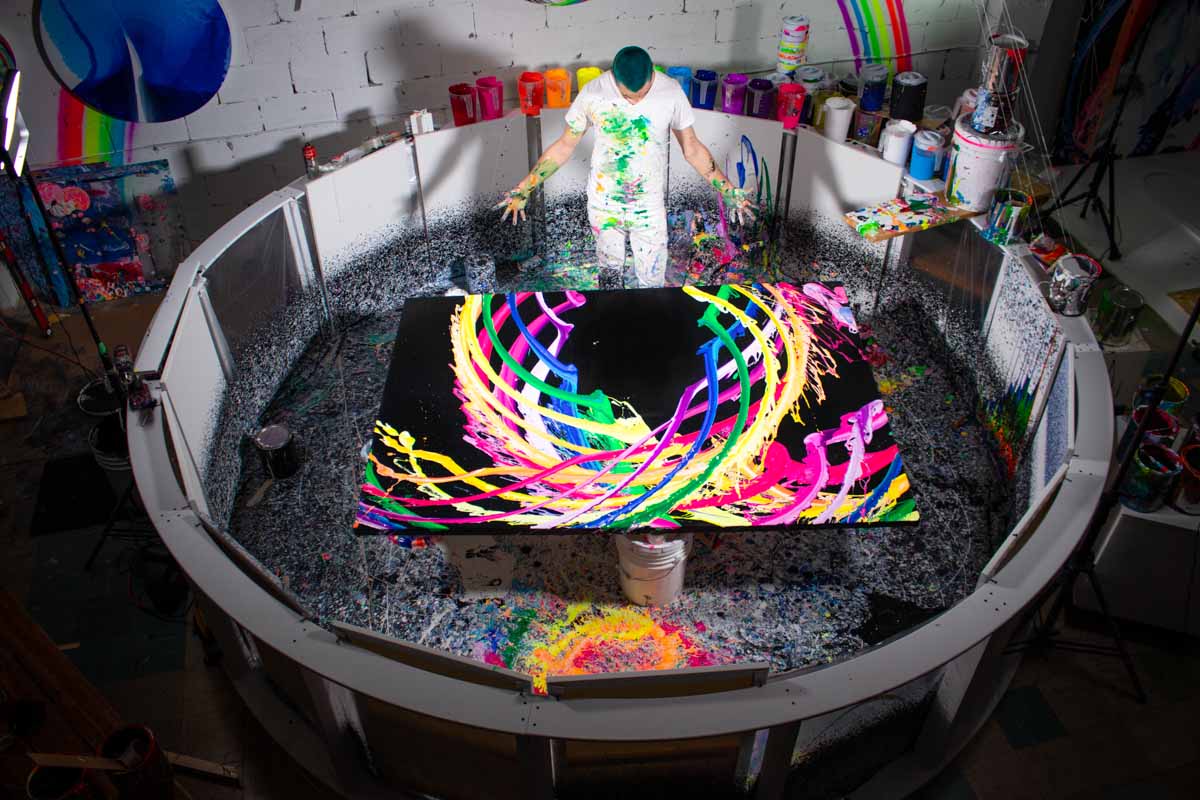 AD : What is "FAKE ART" movement we see on your social media? Why do you term it as fake art?
CS : By calling something "Fake Art", you immediately question: What is Art? In the same thought. In the contemporary world the ability to bully or put down someone's creative process is at one's fingertips. The "Fake Art" movement is about encouraging creatives to speak out and exclaim, trolling and cyberbullying is unacceptable. "Fake Art" does not exist.
AD : How do you come up with different concepts for your various art projects? Also is it pre planned or random?
CS : I am inundated with epiphanies and when I am lucky enough to jot them down or remember them I do the necessary preparation and execute as the time and resources allow.
AD : While staying at home in the current pandemic crises, did it have any influence on your design thinking for future art?
CS : I have embraced the digital world and will do my best to keep up the engagement with my fellow colourful humans as if we were all able to be together in the same space. My mission has always been to make the world a more colourful place. It is now more important than ever that this mission continues its success.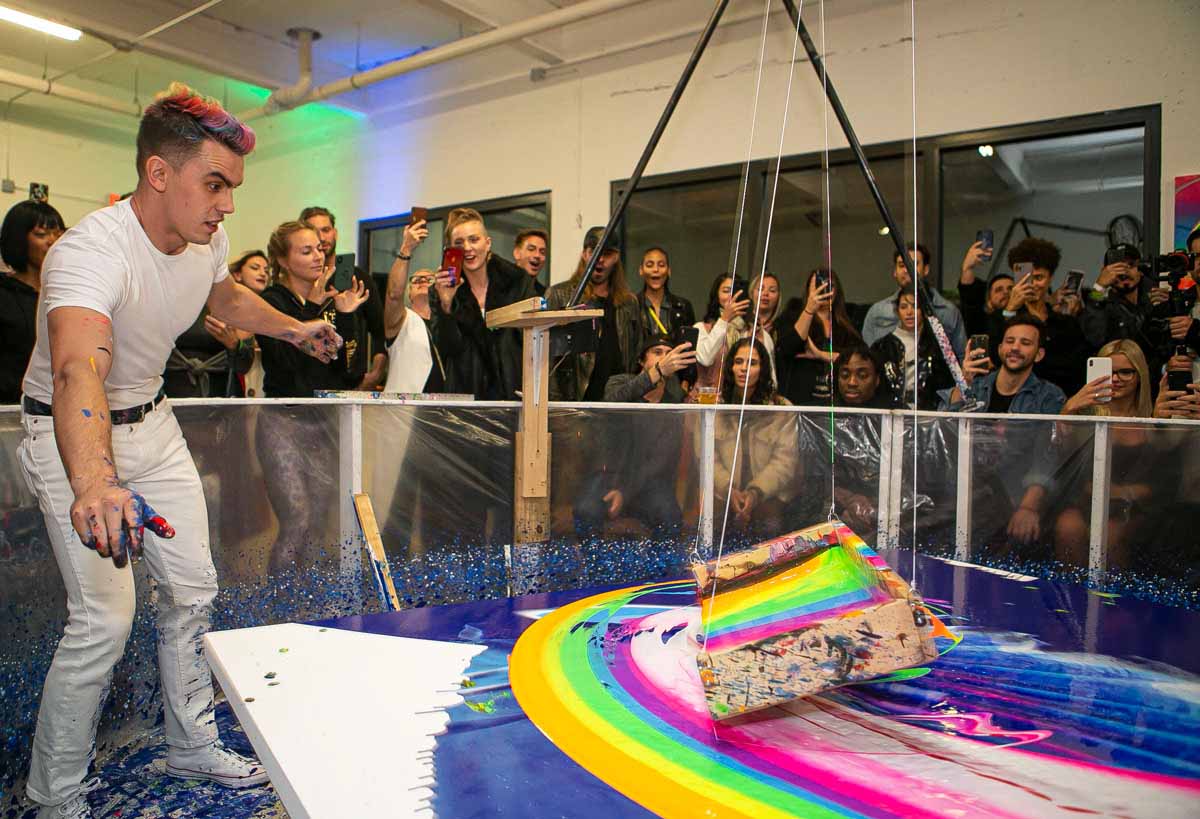 AD : DE's this month theme is Rebooting at Home. How have you been coping with the pandemic at home? What is your "art from home" experience?
CS : I am fortunate to have my studio and home accessible to me during this time and have been able to maintain my creative process while respecting the various rules and regulations set in place for the community's safety. As a material based artist dealing with supply chain and delivery issues I have welcomed the challenges and scarce resources, ultimately making me flex my creativity.
AD : What is your "message of HOPE" in this crisis?
CS : Stay safe, stay smart, and wear a mask. I've had the pleasure of collaborating with fellow Canadian design team, Call And Response Clothing. They are hand-making face masks with over 20 of my distinct prints available. It is important to cover up your face, but that doesn't mean you have to cover up your colours.

Read the full interview below in our DE magazine Edition.