Brick cladded outer walls, Inclined roofs, and the seamless integration of built and unbuilt spaces set against its lush green surroundings at this residence in Vadodara.
Project Name : NAYAAH – residence
Project Location : Vadodara, Gujarat, India
Project Area : 2500 Sq. ft.
Architects/Designer : Alter Architects
Project Status : Built
Photographer: Tejas Shah.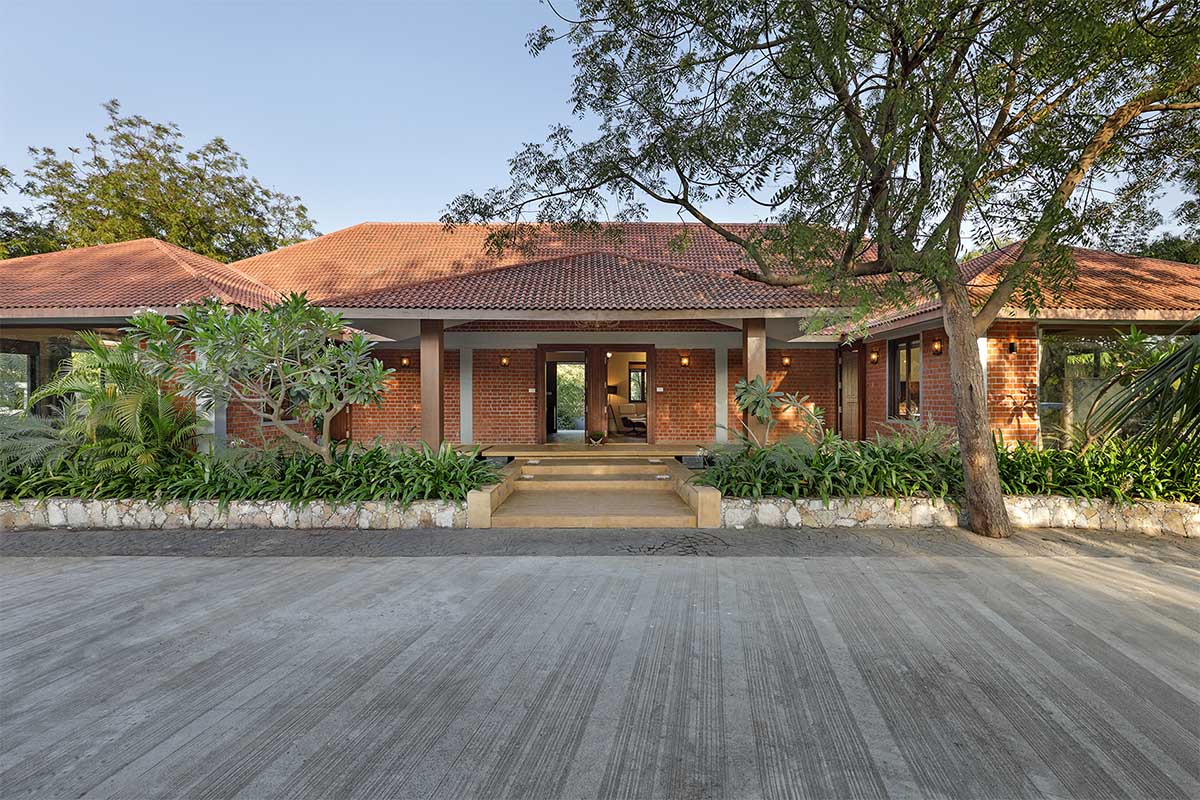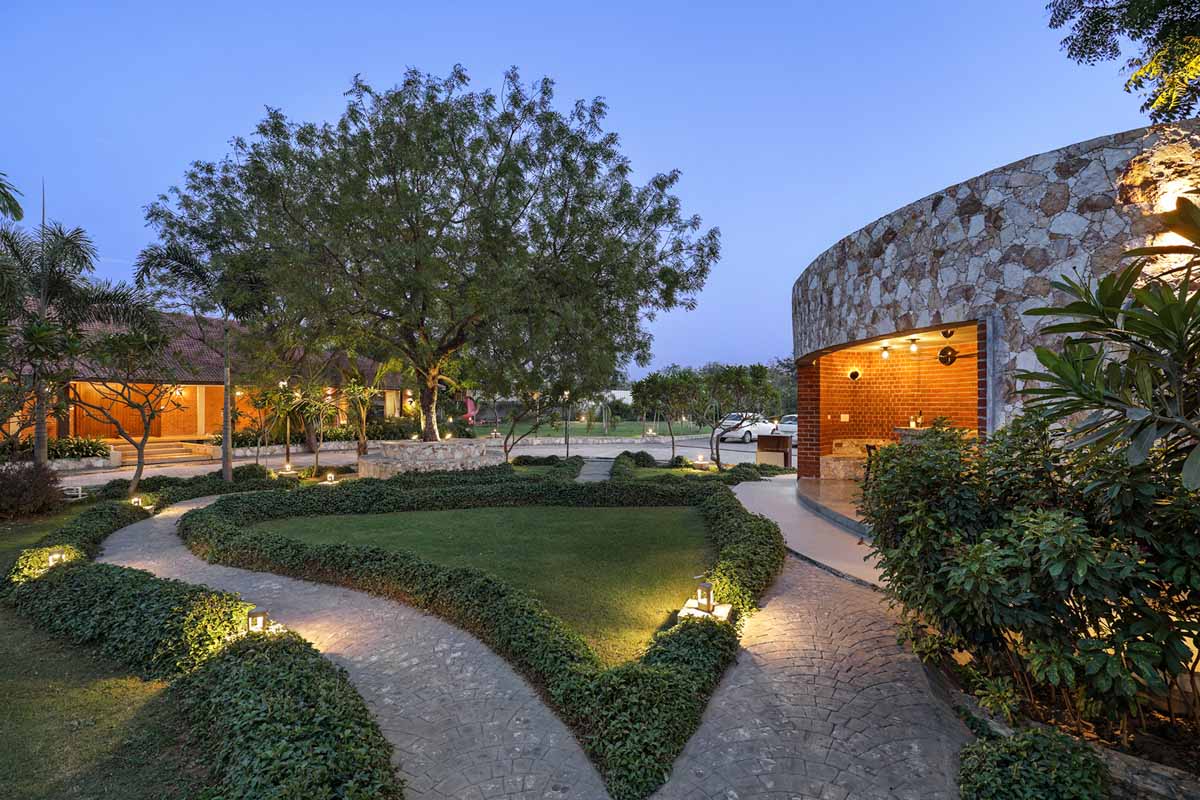 text description by the architects.
The client approached us to create a space amidst nature keeping the soul of the place intact. He wanted a weekend home which is conventional with modern amenities. The plot size was 52,000 sqft., but the client was very clear that he wanted to build small house fulfilling basic requirements along with the green space around.
The infrastructure designed as it is an amalgamation of landscapes on which alluring effect was created by the structure through dramatic positioning of inclined roofs (treated with terracotta roof tiles), brick cladded outer walls, hallways, water bodies and seamless integration of built and unbuilt spaces set against its lush green surroundings which created a beautiful dialogue between the nature and structured spaces.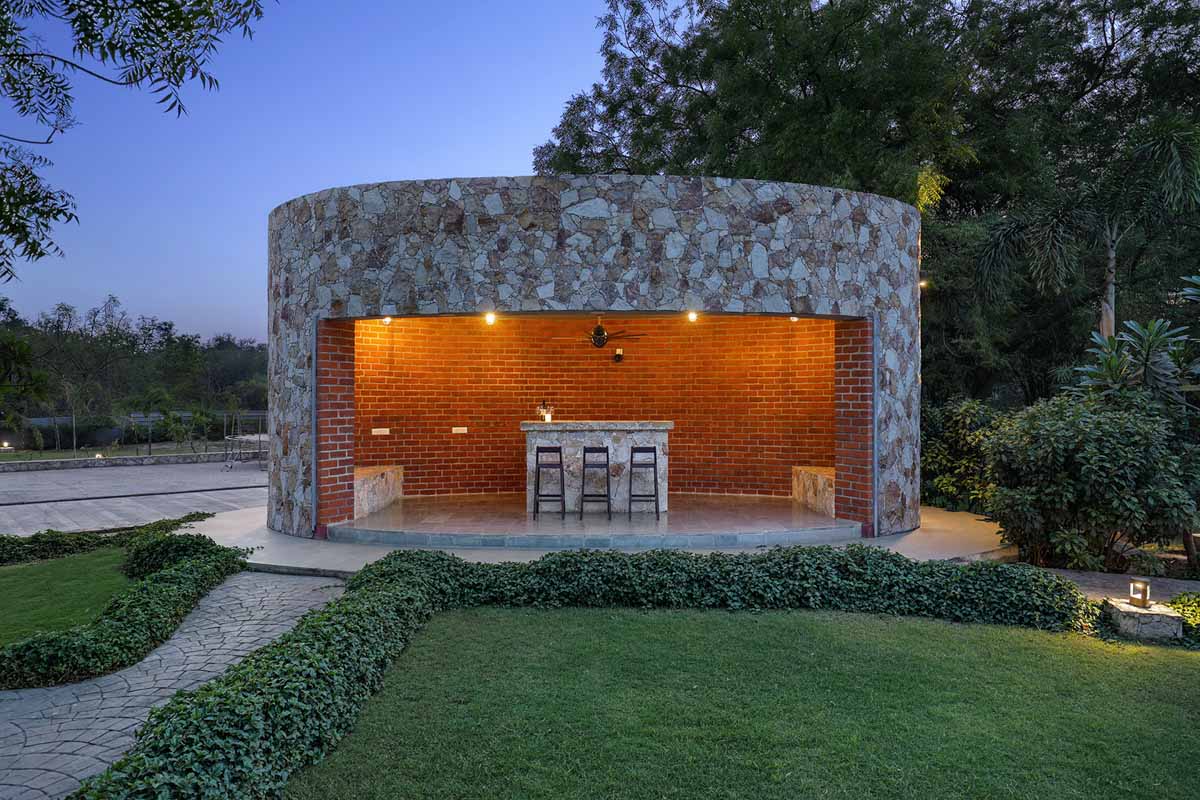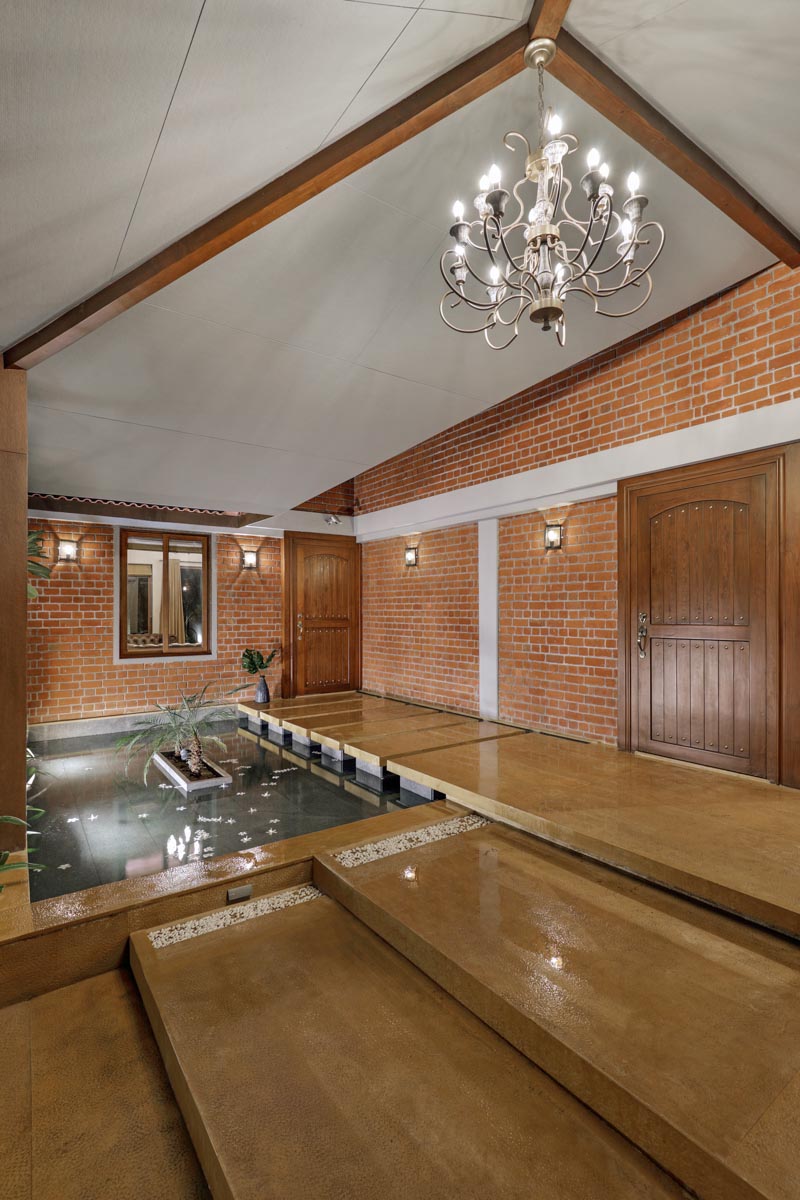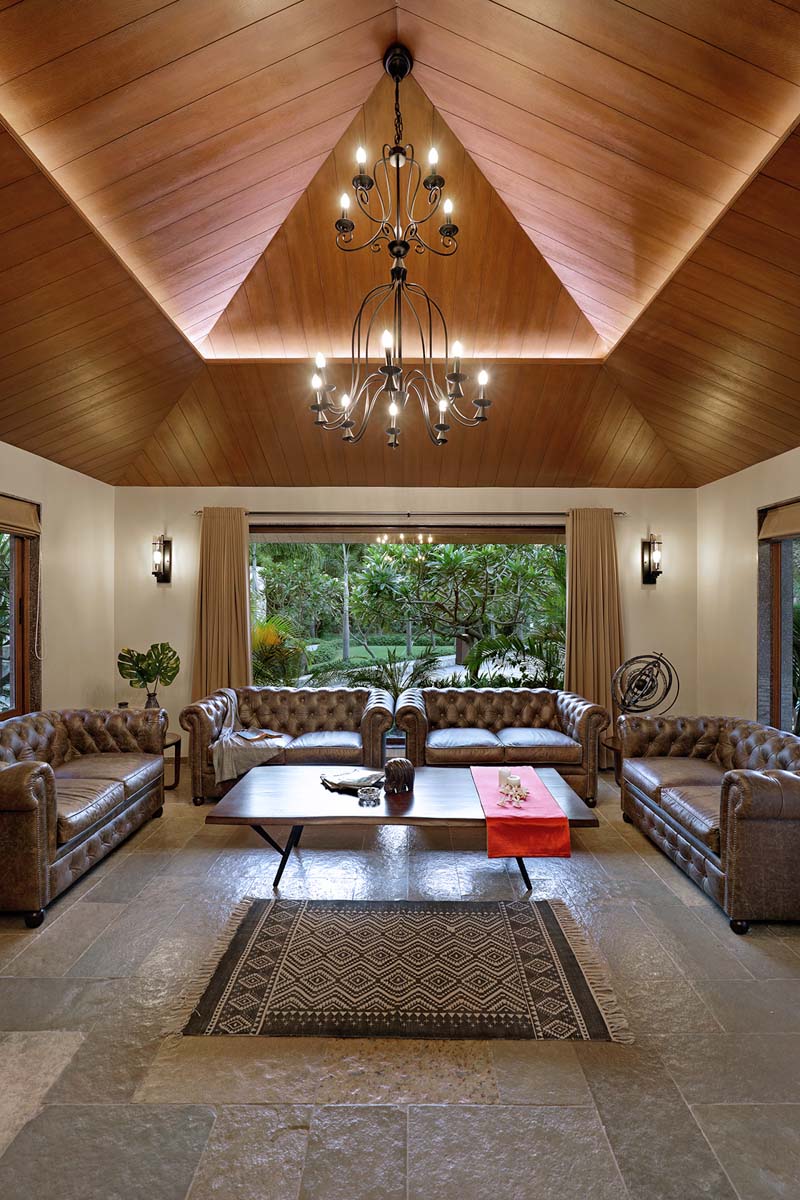 Living room is placed to the left of the overall built up space adjoining to swimming pool owing to treat as multi-purpose area combining bar table in this weekend home. As per client's preference and love for classy theme, Gulmohor lane's classic chesterfield leather sofas with classic rolled arms were placed to bring enormous charm to this earthy adobe. Bar chairs were arranged against customised bar counter adjacent to T.V wall which was the top most requirement of the client. This multi-purpose space was designed with inclined ceiling comprised of cement sheet with wooden grains avoiding original wood in account of budget and topography of the area. The space was lighted with only indirect lights, chandeliers and wall lights to create dramatic exceptional ambience.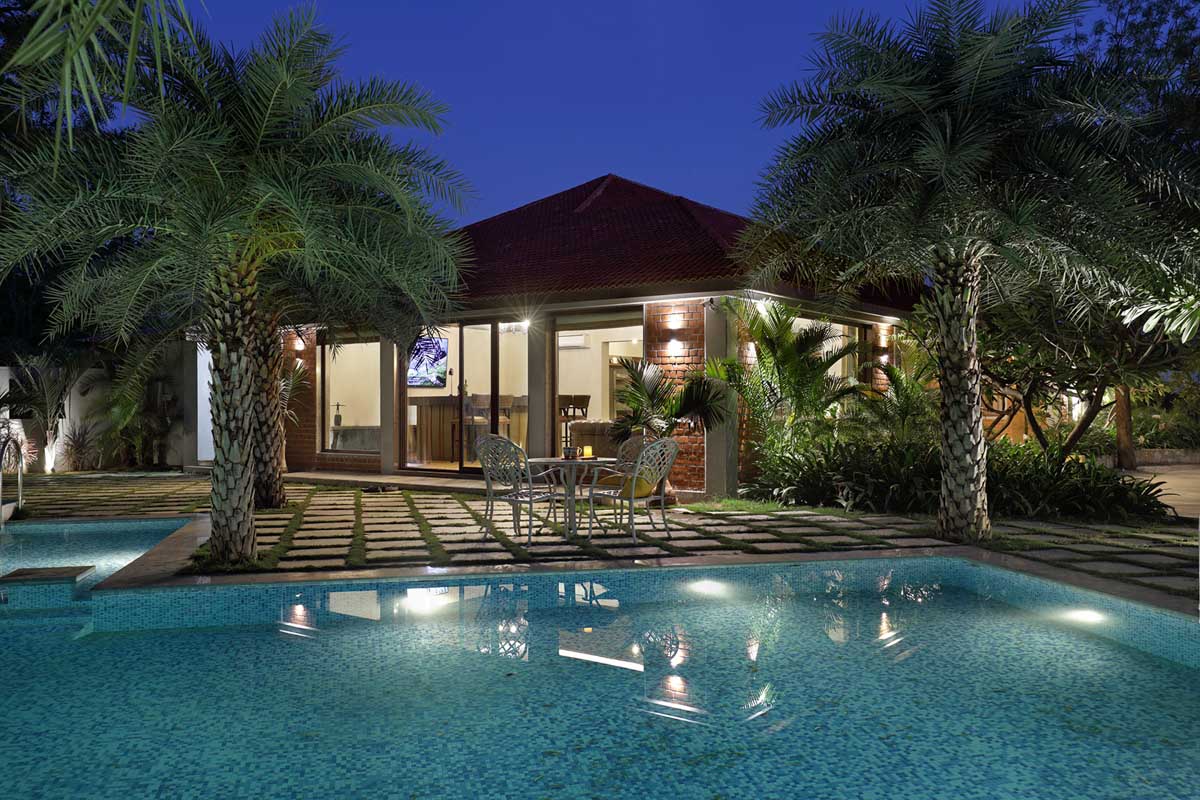 As it is second home there was no need of a big usual kitchen platform hence we comprised space with the dining table which is characterised by simplicity and natural shapes amalgamate with the overall theme of the area kitchen cabinets have designed with the contemporary style fulfilling the requirements of the client. Main character of whole farm according to us is ceiling. Here we tried to create drama using two types of cement sheets that is rough sheets with paint and sheet with grains with polish along with the beautiful metal chandelier and classy filament bulbs rather than conventional light fittings.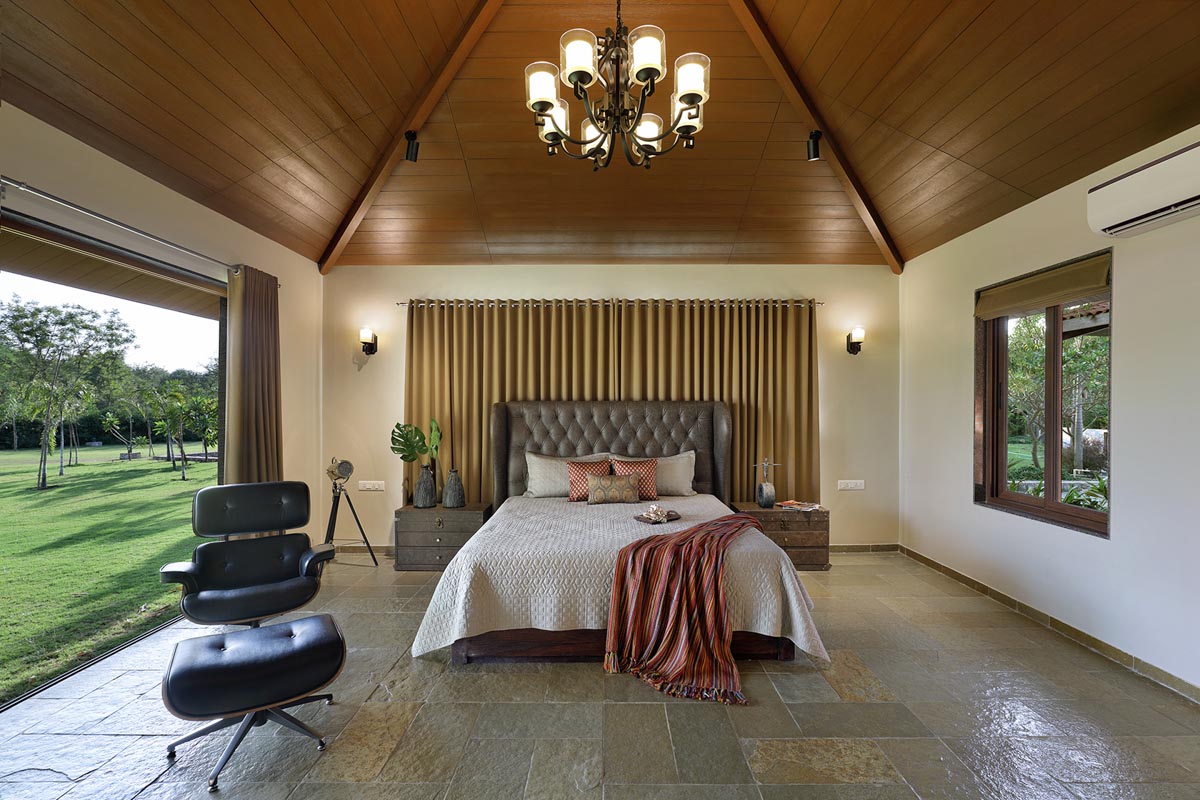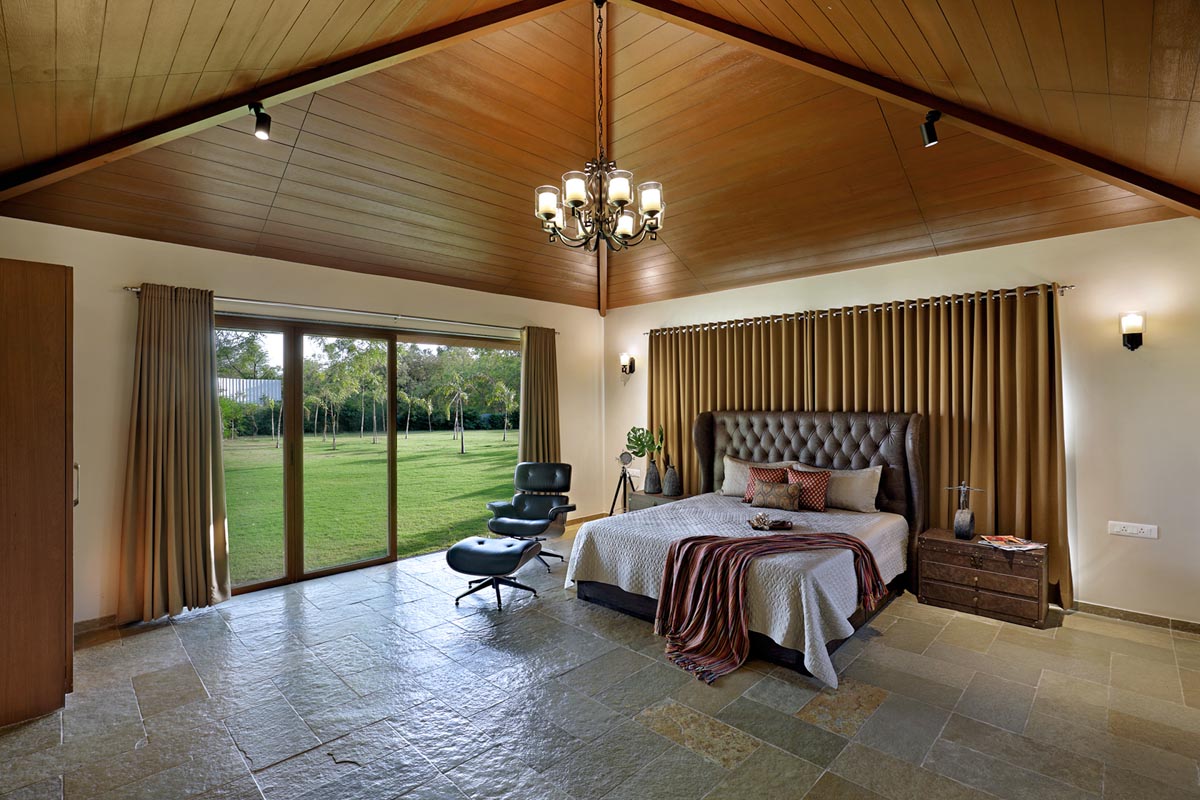 The bedroom was created utilising the maximum height of the structure, which is the important element of the bedroom. Ceiling was designed with use of teak wood belts and rough finish cement sheet. Bed was again selected from Gulmohor lane to satisfy the taste of classy furniture. The bedroom with minimum requirements, we tried to keep least furniture. As other areas, we selected light fixtures to illuminate in a dramatical way rather than keeping it ordinary way. Other than most of necessary pieces of furniture, the bedroom has no additional flourishes.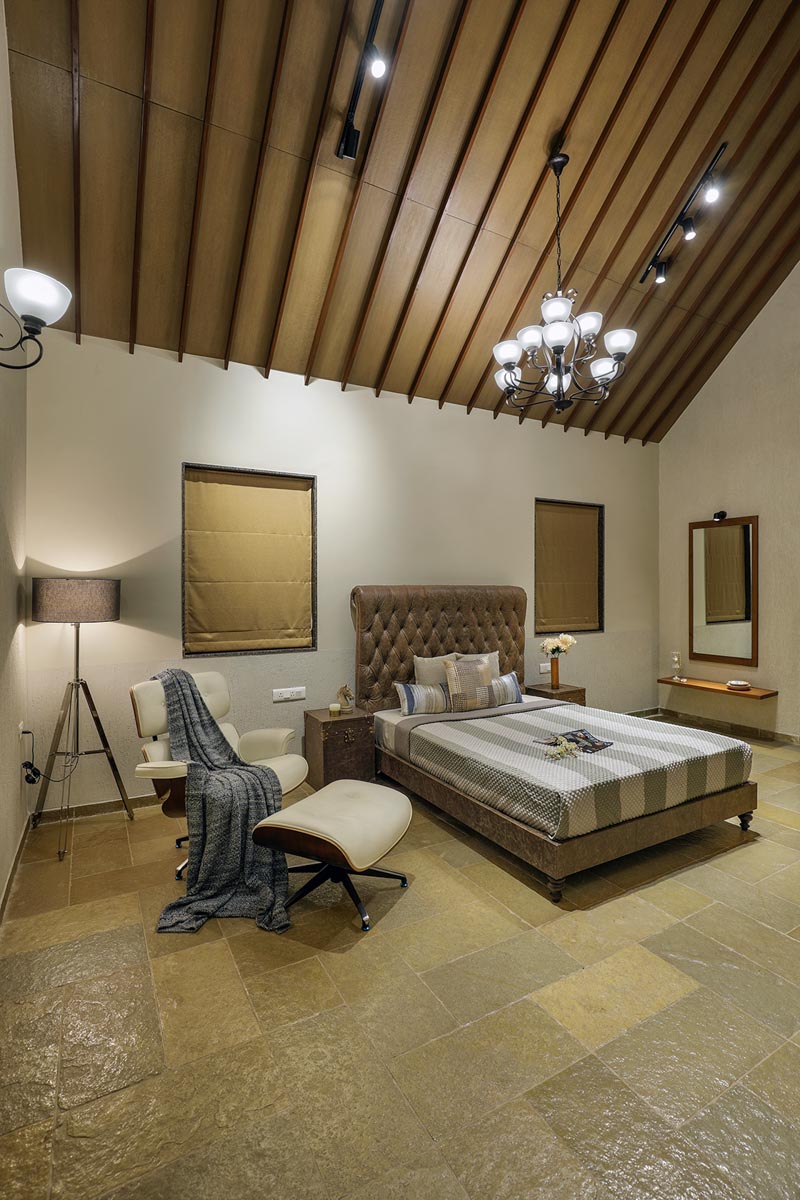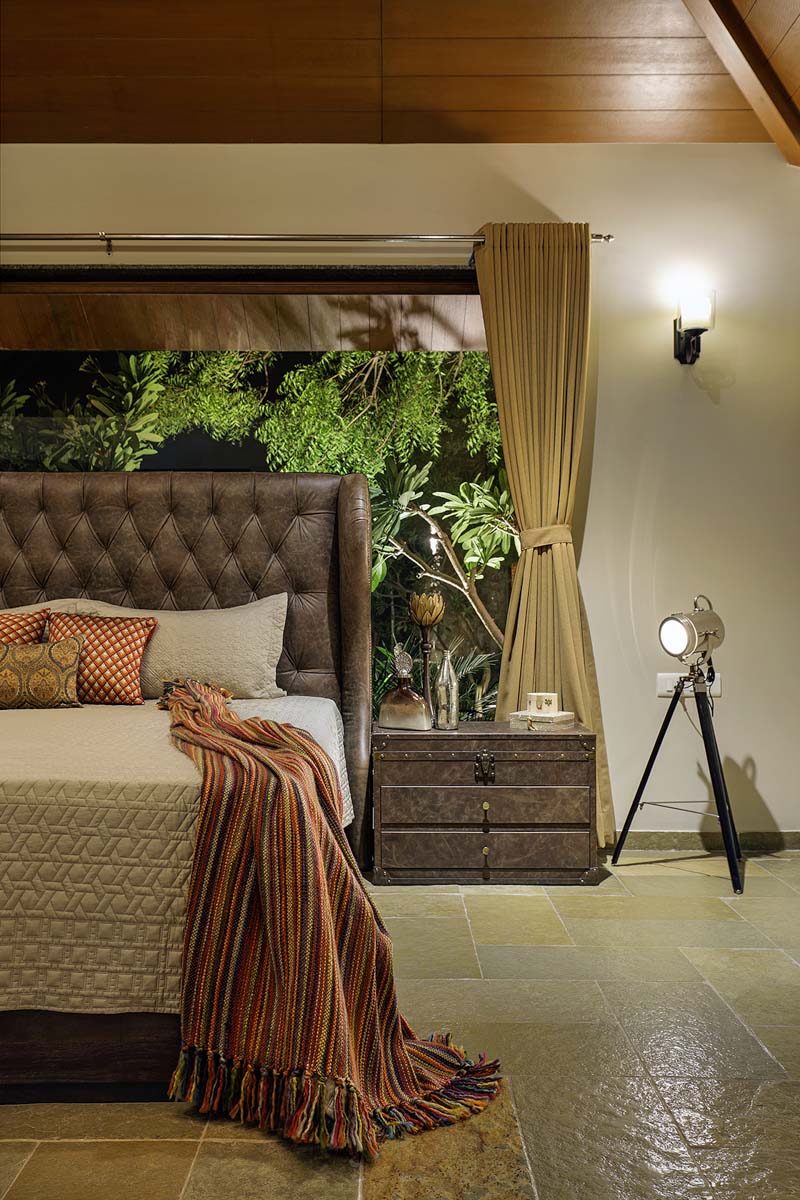 As every space adheres to the design language of the home, master bedroom is no exception with a multicolour kota flooring, wooden ceiling with classy furniture from Gulmohor lane, well connected with luscious landscape. A beautiful chandeliers justify the classy theme of the bedroom illuminating room in a decent way along with wall lamps.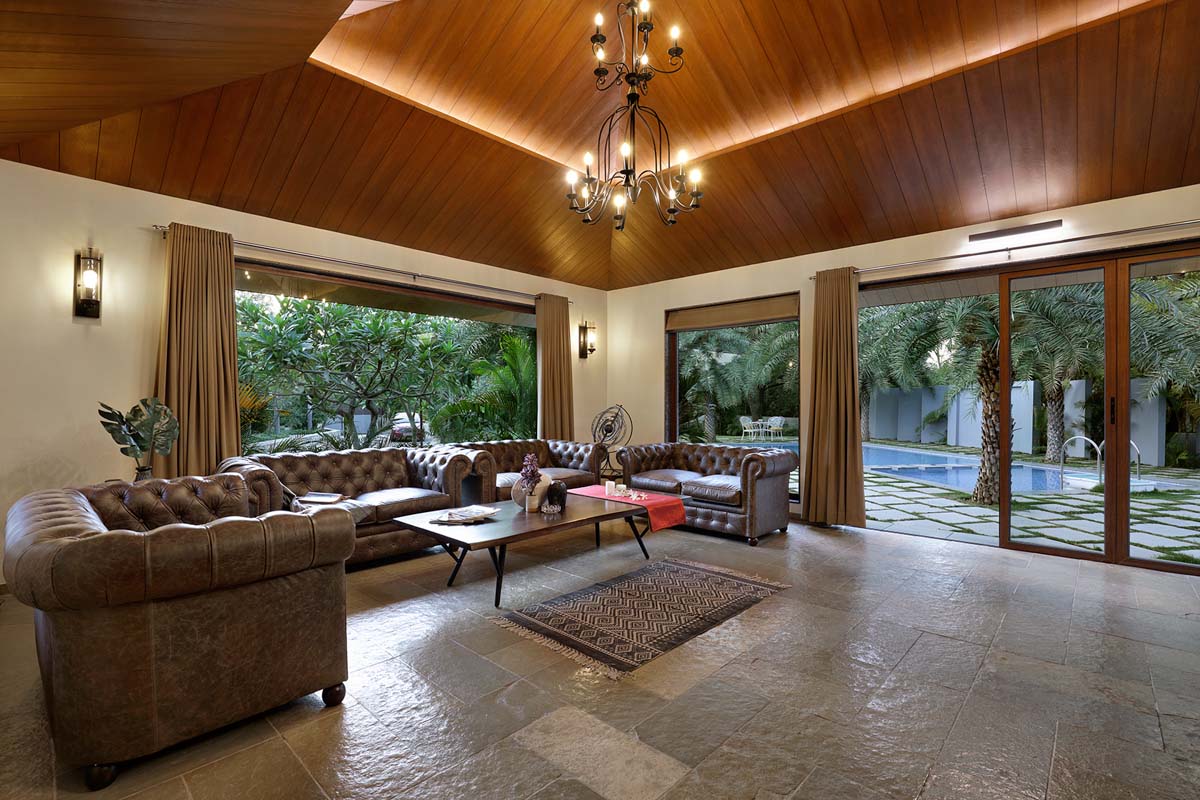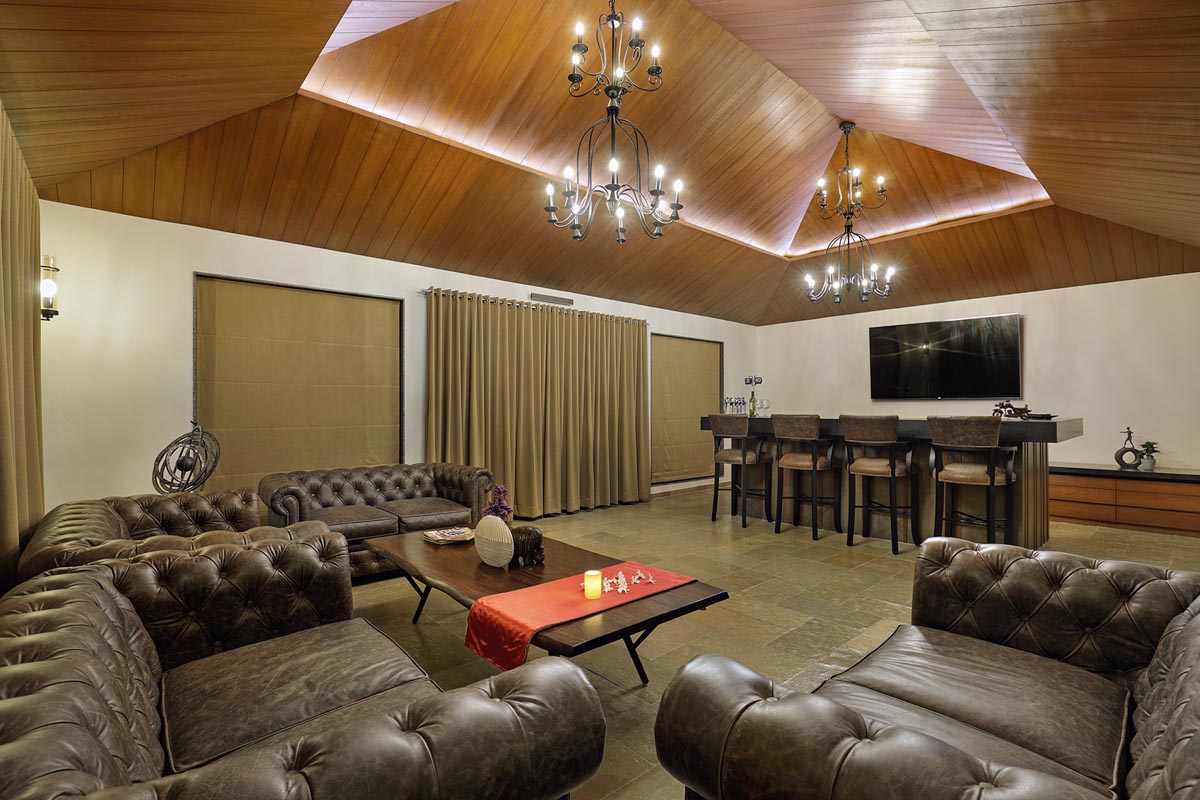 Photographer: Tejas Shah.
PROJECT CREDITS
Architecture and Interior Design: Alter Architects.
Principal Architect/ Designer: Shil Shah, Aditya Umrajkar, Parth Patel, Chitra Sindhkar
Design Team: Chitra Sindhkar, Parth Patel, Shil Shah
PMC: Vikas Patel
Light Fixtures: Kesha Lighting
Furniture: Gulmohor Lane and Komal Enterprise
Check out the project feature below in our DE magazine Edition.
check out the above full story in our
DE SEP-OCT 2020 Edition – for the love of terracotta and the raw concrete charm. #LetsGoRAW