DE SPOTLIGHT INTERVIEW with celebrity interior designer Richa Bahl, the principal designer at Richa Bahl Design Studio, Mumbai.
Richa Bahl is a Mumbai based celebrity interior designer and the principal designer at Richa Bahl Design Studio, Mumbai, Maharashtra, India.
DE Editor in chief Anirudh Datta had a detailed interaction with the acclaimed young designer for the DE Spotlight interview series where Richa talks about her design journey and shares her prime projects – one including the Bollywood actress Alia Bhatt's Mumbai Apartment (page 26 – magazine) and her latest work "Trishul" – a beautiful residential interior project at Versova, Mumbai. (page 29-magazine)
create spaces that brings a sense of nostalgia and a connection with yourself.
– Richa Bahl
Richa Bahl, a celebrity interior designer who turned Alia Bhatt's Mumbai apartment into a beautiful vibrant and cozy abode.
Richa enjoys creating spaces that are distinctive and reflect the personality of her clients while retaining her own aesthetics and sense of design. Her list of renowned clients includes Kriti Sanon, Dia Mirza, Freida Pinto, Parineeti Chopra, Kangana Ranuat, Universal Music Studio, Soda Films, Phantom Films, Coconut Films, and more.
AD : What inspired you to pursue a career in Design?
RICHA : For me it's just sheer fun, a delight in colour, an awareness of balance, a feeling for lighting, a sense of style, a zest for life, and an amused enjoyment of the smart accessories of the moment. Growing up as Indian army officers daughter, I was exposed to many cities and cultures and our homes were always multicultural as one would own local handicraft items from which state they were posted in, the army life of officers mess. It was decorated in a particular way – grand sofa sets, big chandeliers, lots of plants and the beautiful colonial style buildings. Also going for summer holidays to my grandparents home which was a beautiful white house in middle of a farm. These are some early experiences in life which were my exposure to design and culture developed. Having experience in other work environments like advertising was also a great benefit to becoming a designer. I love to create spaces which have my touch but is tailor made for the client as per their life and functionality. I feel that the older you are the more life experience you have and the better a designer you will be.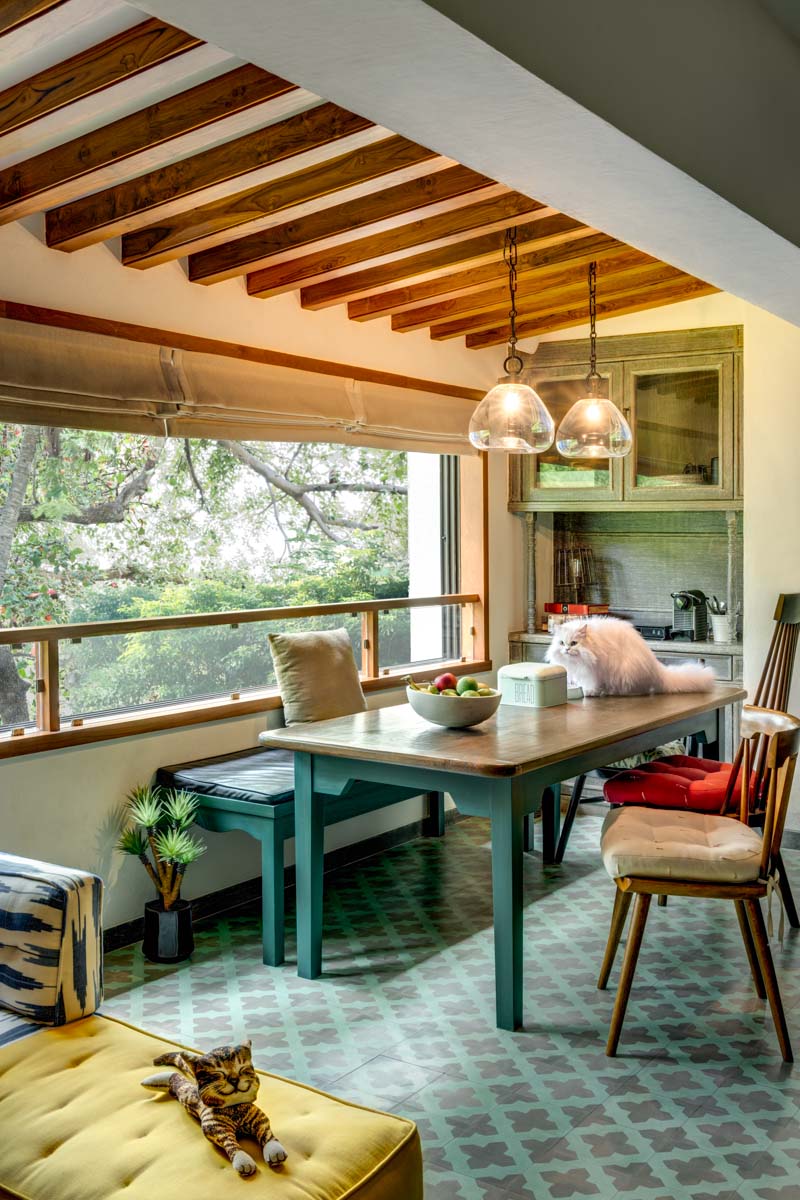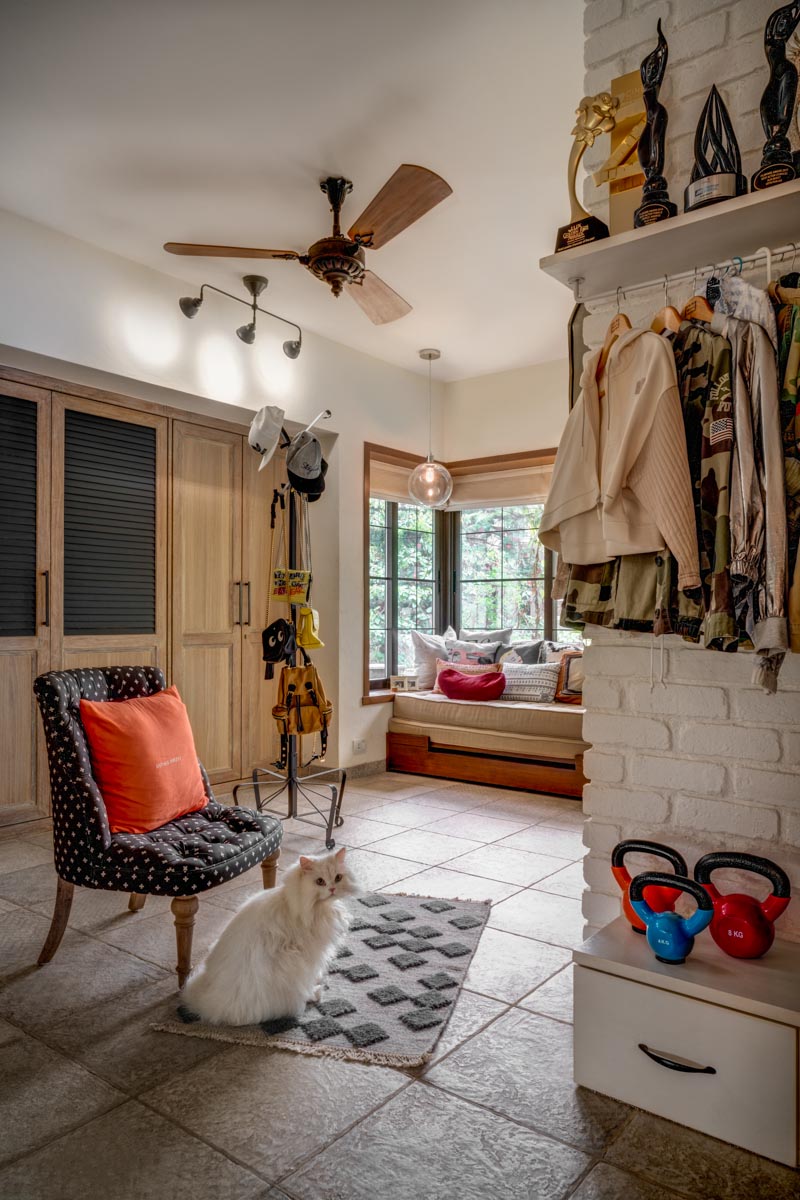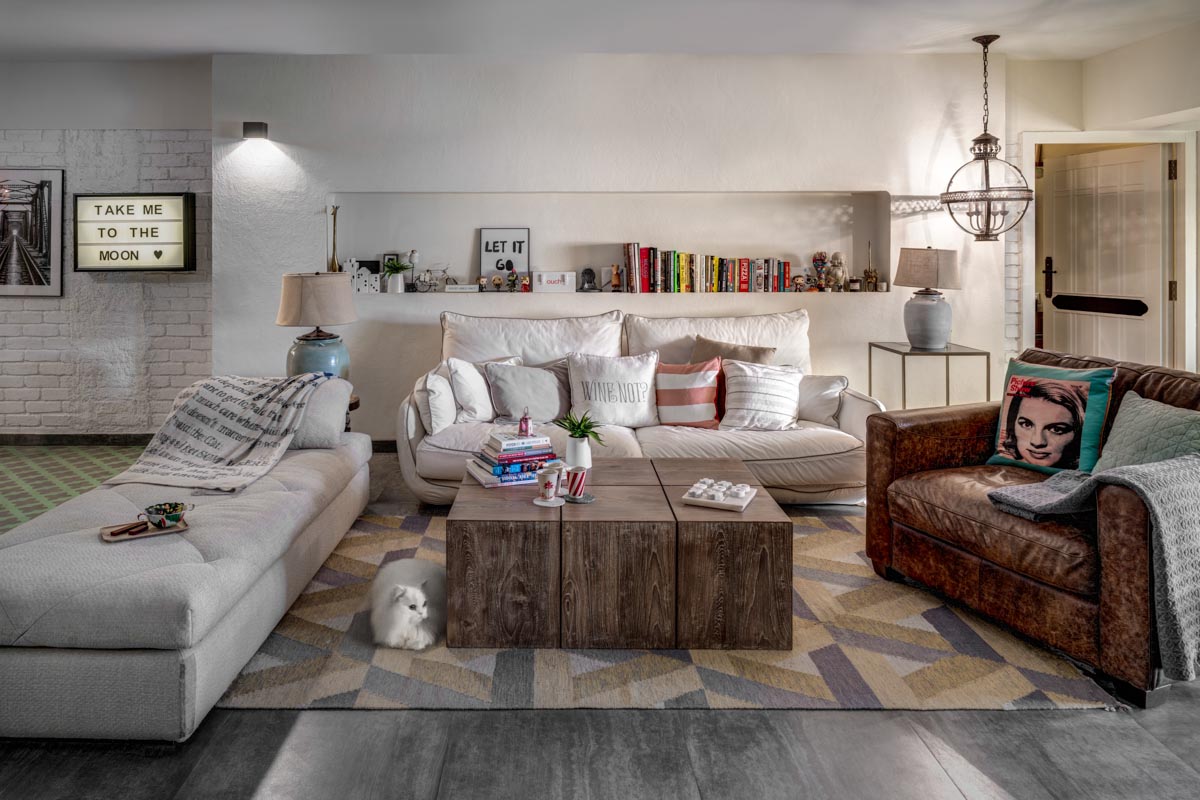 AD : What was the theme you followed for the entire project? Was there a specific brief given by Alia or was she open to experiments?
RICHA : Understanding her lifestyle, shoots, living in hotels, I wanted to give Alia a home which defines comfort and ease of living for her. "I wanted to give her a home which is Stylish, luxurious yet looks cozy , lived in and inspiring." Alia and her sister, Shaheen, are in their 20's and yet very mature in many ways. They needed a home that is not a just a 'pad' but has its fusion of cosy, yet looks luxurious. This dream house is designed for entertaining and a lot of time hanging out with family and friends, so it was important to me that it feels super comfortable and inviting, as well as functional. We also went shopping together and picked up small knick-knacks to set up the house. Yes, Alia loves cosy homes and earthy elements. She is not fond of spotlights and patterns that are too busy. We added a lot of mix-and-match of weaves plus pop art and fun neon signs in the home.
AD : You're most favourite elements of the project? Anything specific you like to share about the project that makes it special for you?
RICHA : I liked the way I was able to open up the living room which was originally a long alley corridor attached to the bedrooms. We broke the walls and created a center of the house which is social place with secluded corners for reading & relaxing along with the dinning area on the side. Despite it being one open space, it doesn't feel busy and tight. I also love my niche in the apartment which is my signature element.
Working with Richa on my first ever house was such a fun experience. What amazed me was how she totally converted the vibe of the space 360 degrees from when I bought it to when I moved in. Her eye for bringing out a personality through design is truly admirable. I can safely say that my house looks wayyyyy better than I imagined it. And that's always a good thing.
– Alia Bhatt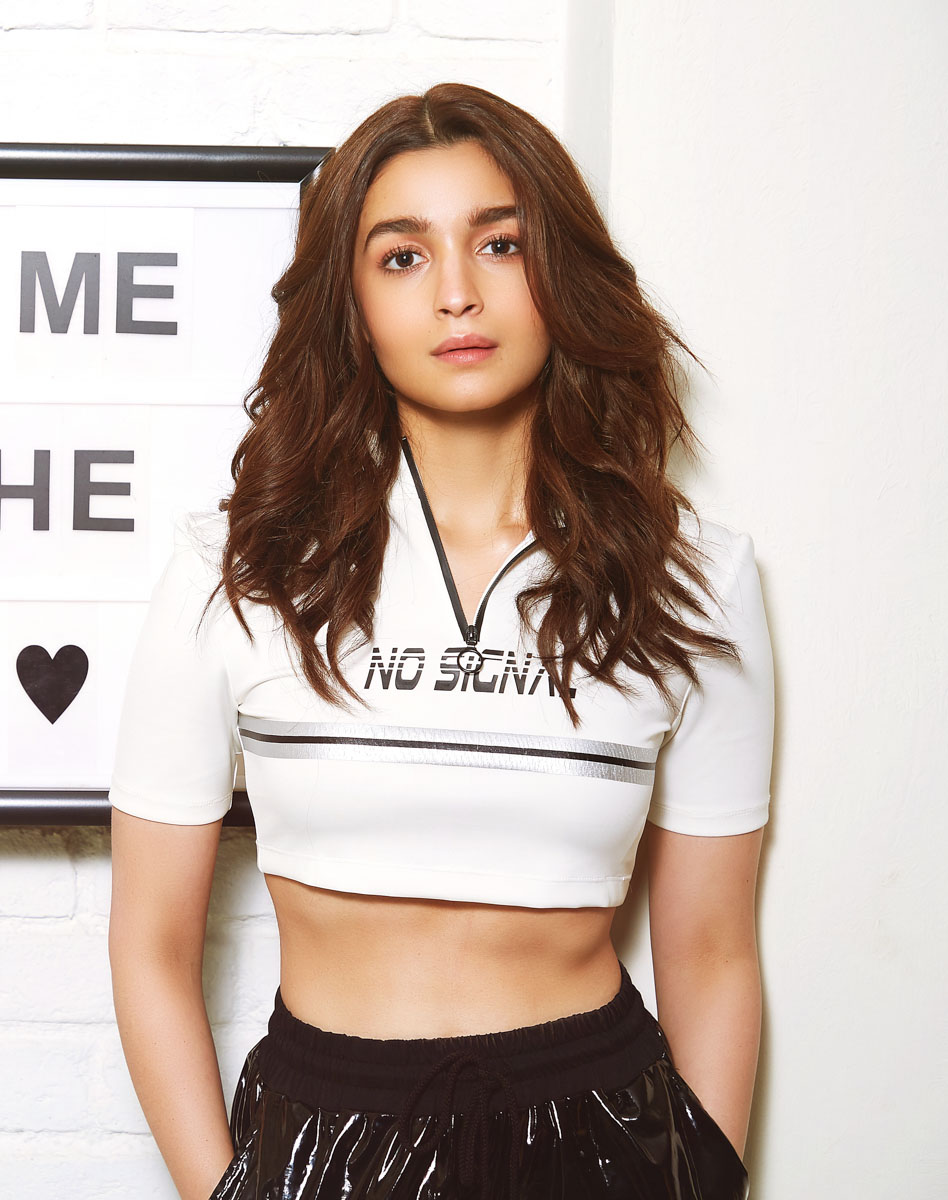 AD: Tell us something about your latest project.
RICHA: Trishul – a 1300 sq.ft. apartment interiors  in Versova, Mumbai.
"Earthy, humane, simple" – defines this space. This property has a green belt on one side and sea view on the other side. A home for a couple who are ad filmmakers, who needed a peaceful home to come back to, A space where they can socialise and relax at the same time. The building is fairly old, built in 1980 and is a very compact space and required structure fixing in which we needed to accommodate a lot functionalities.
Keeping all mind designed a space with colours and materials which merge with the environment, so we used pastel green, terrazzo floor, wood and cane as primary materials. The living space features a very calming colour palette with sandy neutrals, plenty of grey tones and some accessories accent details spread around the room. A wall of windows opens the room to the mesmerising views of the ocean from one side.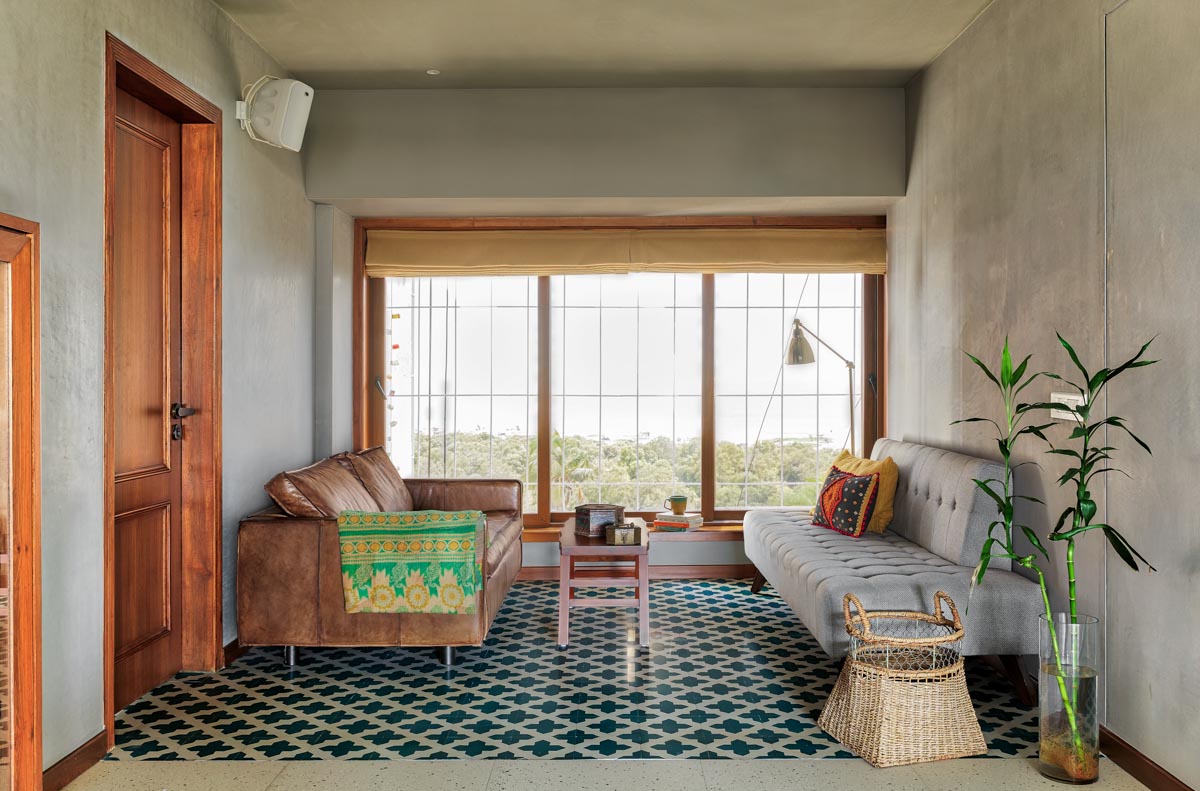 Read the full interview below in our DE magazine Edition.