DE SPOTLIGHT INTERVIEW with architect & urban conservationist Brinda Somaya, the principal architect at Somaya and Kalappa Consultants (SNK), Mumbai.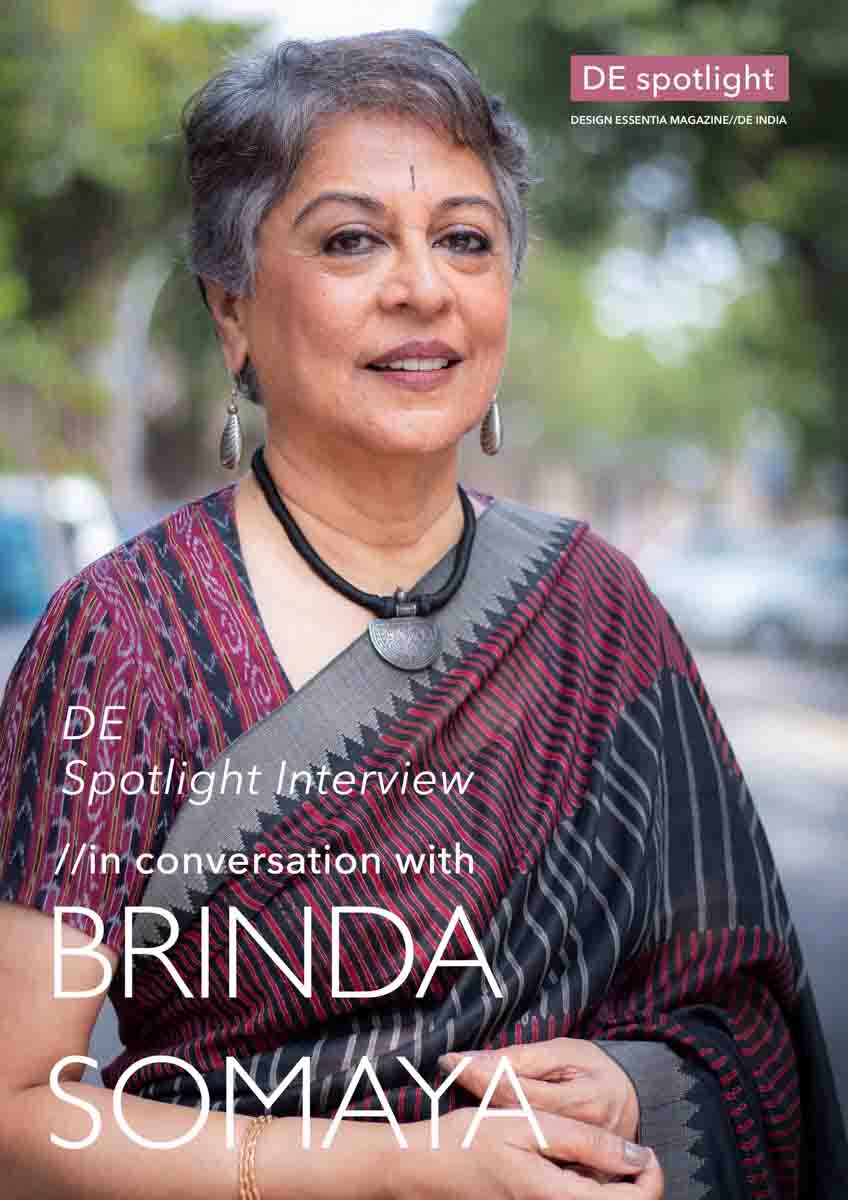 Brinda Somaya is an Architect and Urban Conservationist. She is the Principal Architect at Somaya and Kalappa Consultants, Mumbai (SNK). One of the top respected talents in architecture in the country, our Design Essentia Editor Anirudh Datta had a detailed interaction for the DE Spotlight interview series as one of the top Women in Design. Indian Institute of Architects – Baburao Mhatre Gold Medal for Lifetime Achievement Award winner. Over four decades she has merged architecture, conservation and social equity in projects ranging from institutional campuses and rehabilitation of an earthquake-torn village to the restoration of an 18th century Cathedral, showing that progress and history need not be at odds.
"the Architect's role is that of guardian – the conscience of the built and un-built environment."
Over the years, she has won numerous international and national awards. In 2004 Brinda Somaya won the UNESCO Asia-Pacific Heritage award for the restoration of the St. Thomas' Cathedral in Mumbai. She is also a Leading European Architects Forum award winner for the new Nalanda Schools Campus in Baroda in 2006. She was the first woman to have won the Wienerberger Golden Architect Award for lifetime achievement – a peer award, in 2007. In 2008 a mention was awarded to Brinda Somaya by the UIA (International Union of Architects) Sgoutas Prize for alleviation of poverty for her Bhuj Village Project. Two of her projects were also nominated for the Aga Khan award. In 2013 she was chosen as one of the 100 GLOBAL PUBLIC∙INTEREST∙DESIGN persons working at the intersection of design and service globally.
What inspired you to pursue a career in Architecture?
One of my sharpest childhood memories is standing in the brick ruins of Nalanda, the ancient university in Bihar at the age of six. The memory was etched in my mind for years. My sister and I were taken to different parts of India and our childhood was spent on getting exposed to the different facets of our culture. Hence, architecture was always there in my mind and there was never any debate or a second choice that I considered for my profession. I completed my Master of Arts degree from Smith College, USA after graduating from the Sir J. J. College of Architecture, Mumbai. In May 2012, I received an Honorary Doctorate from my alma mater, Smith College. I believe that development and progress must proceed without straining the cultural and historic environment. My philosophy is "The architect's role is that of guardian – hers is the conscience of the built and un-built environment."
This belief led to the formation of Somaya & Kalappa, the company I founded and have headed for the last four decades. Having designed a swimming pool and support facilities for the Bombay Presidency Golf Club as my first project, I set out into the world of architecture with my own beliefs. You always hear about people who trained and were mentored by prominent architects. My learning experience was difficult and rather isolated.
What is your favorite part about the design process?
Our ancient scriptures have always told us to tread the land lightly, and I think that is a belief which I have had from the very first building I designed over 30 years ago. This was long before 'green' became such an important word in an architect's practice. I believe there is a need for professional concern with the environment and an improved quality of human life for all Indians. We have to go beyond buildings and work with programmes that transform society.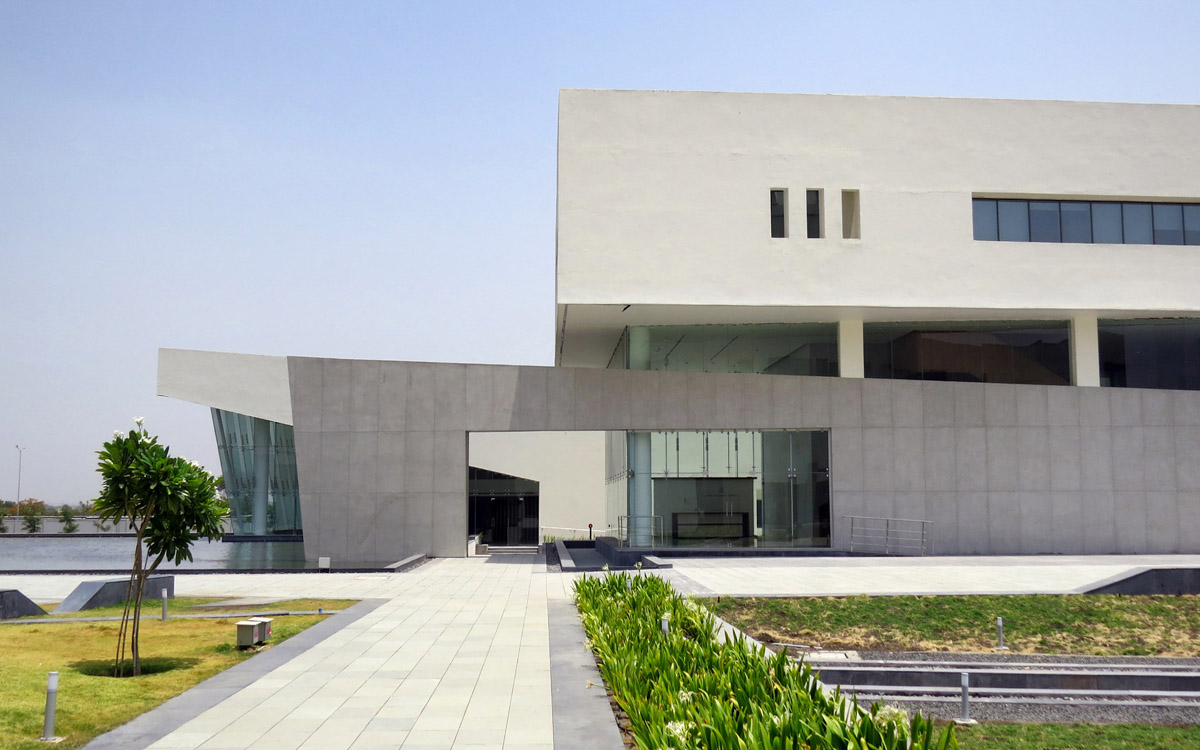 Read the full interview below in our DE magazine Edition.