this residence in Ludhiana with clean visible lines in the elevation that catches all the attention of the visitor.
Project Name : Dr. Likhi's residence
Project Location : Ludhiana, Punjab, India
Project Area : 1100 Sq. yd. plot
Architects/Designer : Ashok Sharma Architects
Project Status : Built
Photographer : Punesh Dev Nikhanj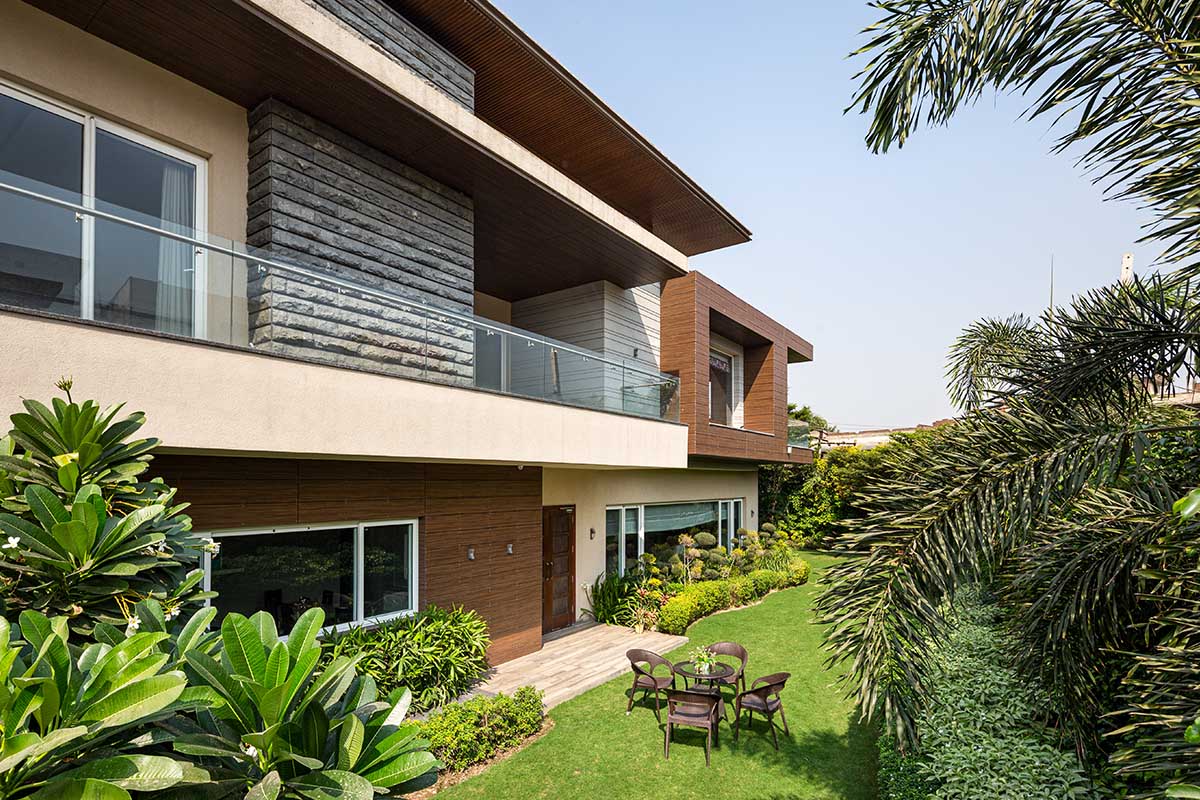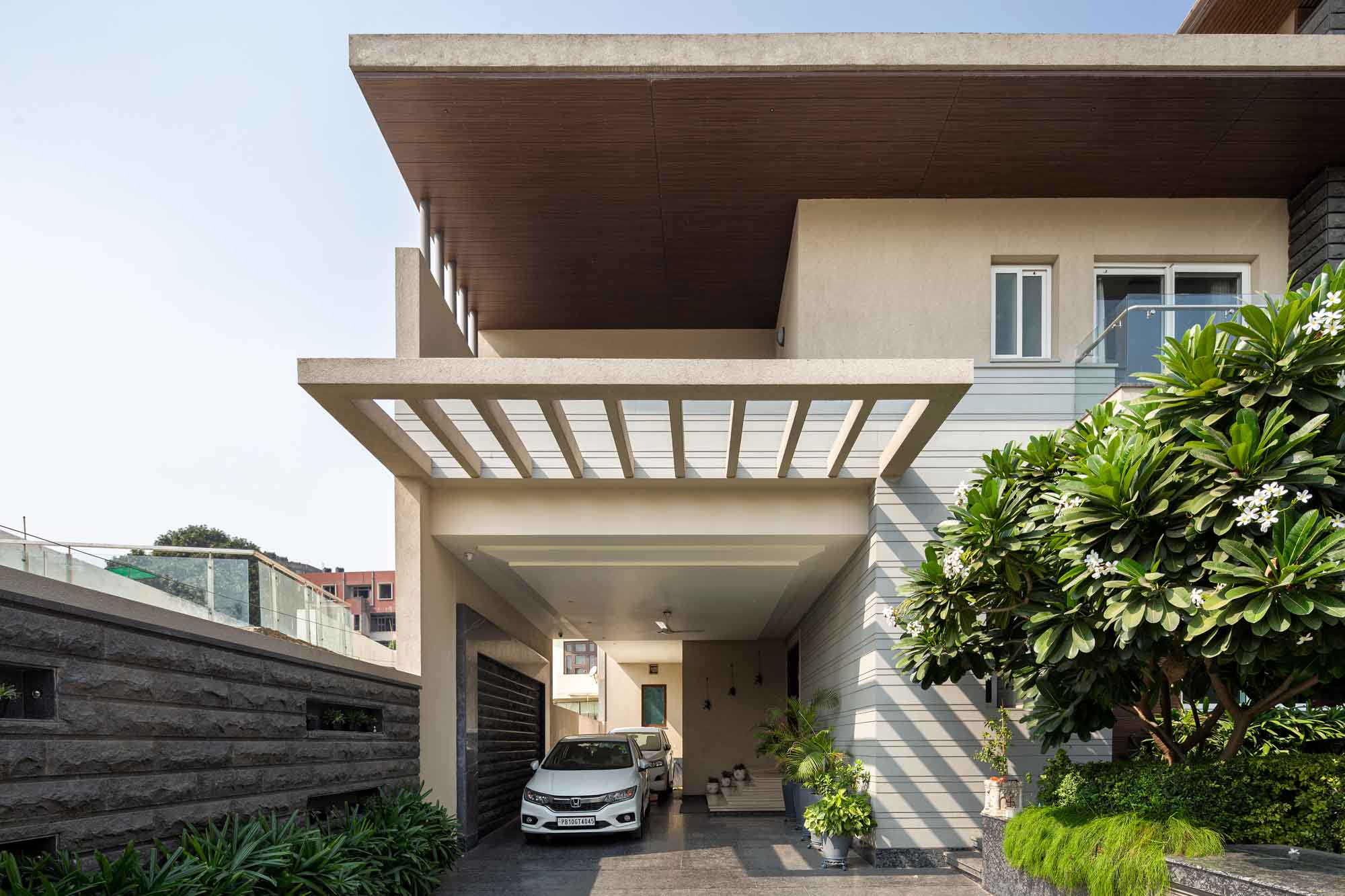 text description by the architects.
Ashok Sharma Architects designs a 1100 square yards residence in Ludhiana, Punjab. The clean visible lines in the elevation is what catches all the attention of the visitor.
The entire scheme of the house seems opulent and balanced being thoughtfully planned and executed. Residing in India, we generally tend to forget to talk about carbon, don't we? Increasing levels of pollution is also a major concern, along with the depletion in green areas in our cities. Therefore, this residence was designed keeping these major points in mind, where if the user steps out, he/she feels the warmth of a private sanctuary being surrounded by the landscape all around the house, whereas if the user is inside the residence, the internal landscape is what solves the problems we are talking about.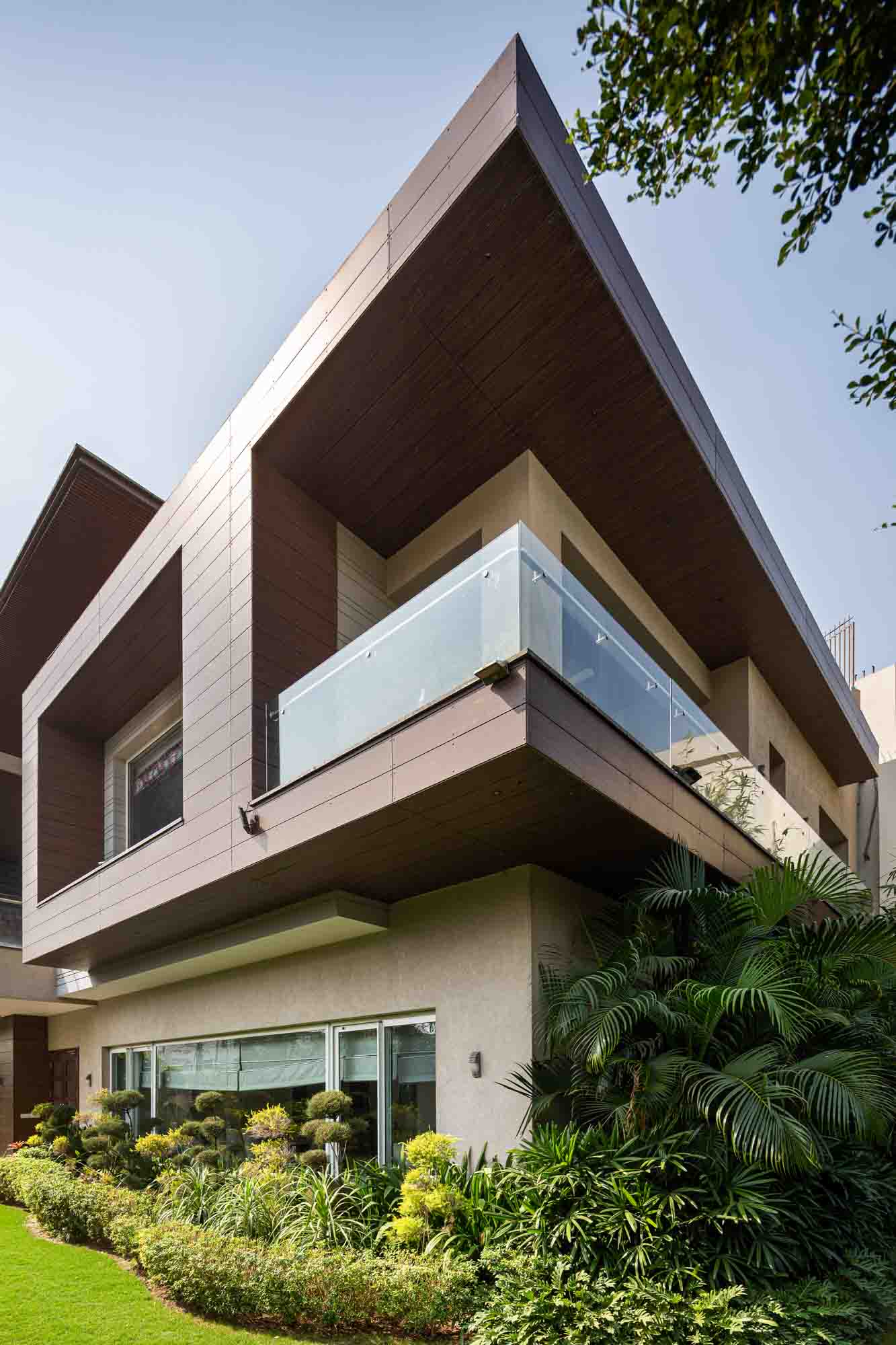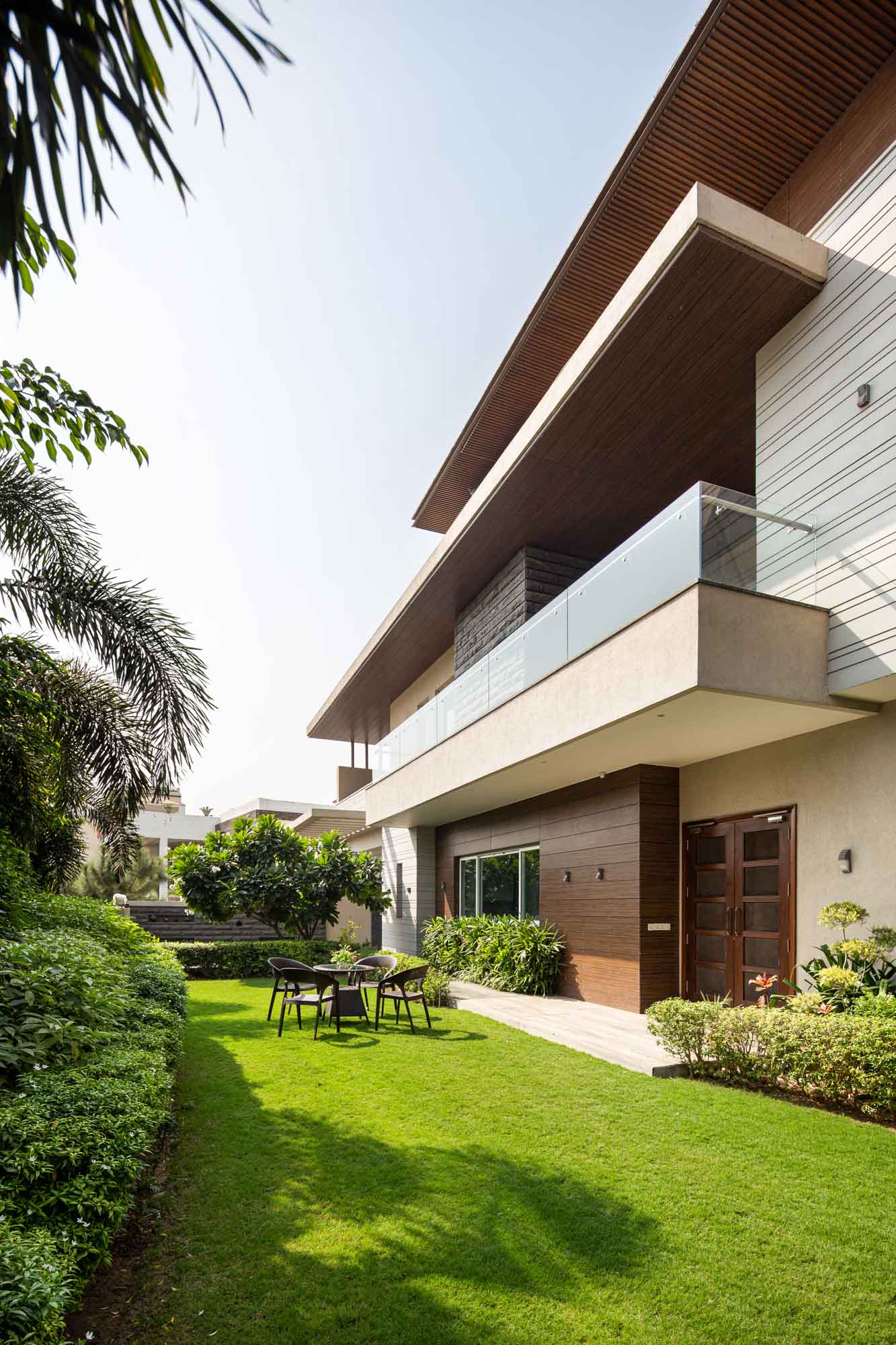 The internal and external landscaped areas use water from the rainwater collection. Internal green wall panel will improve the air quality, acoustics and overall biophilic design of the residence. Potential outputs with real impacts could include a better air quality at the apex by design, releasing benefits of understanding the complexity of the whole problem in the system. As a short project, this proposal is not likely to fully establish the impact on a city scale, but will provide an excellent starting point for further conversations.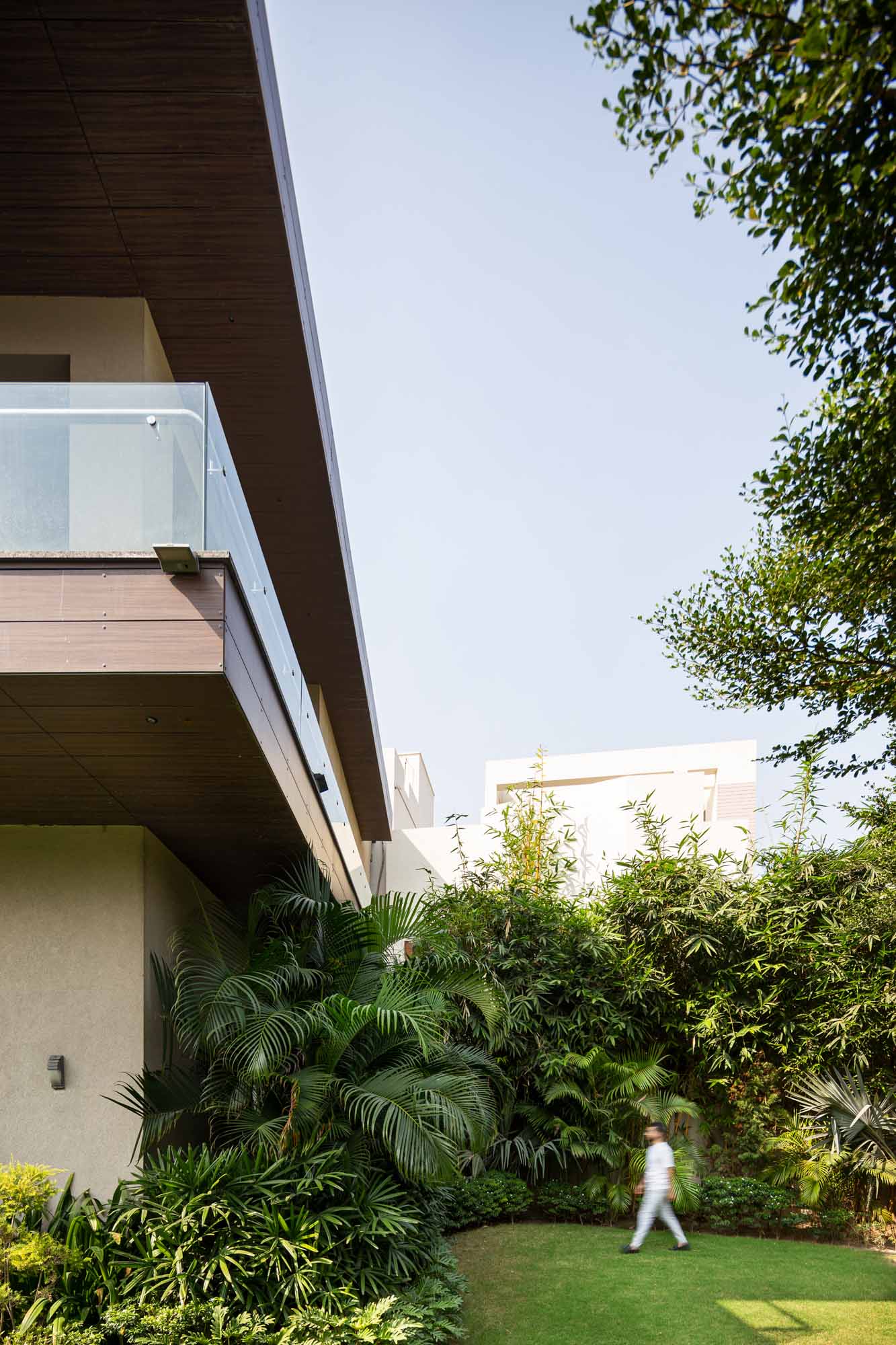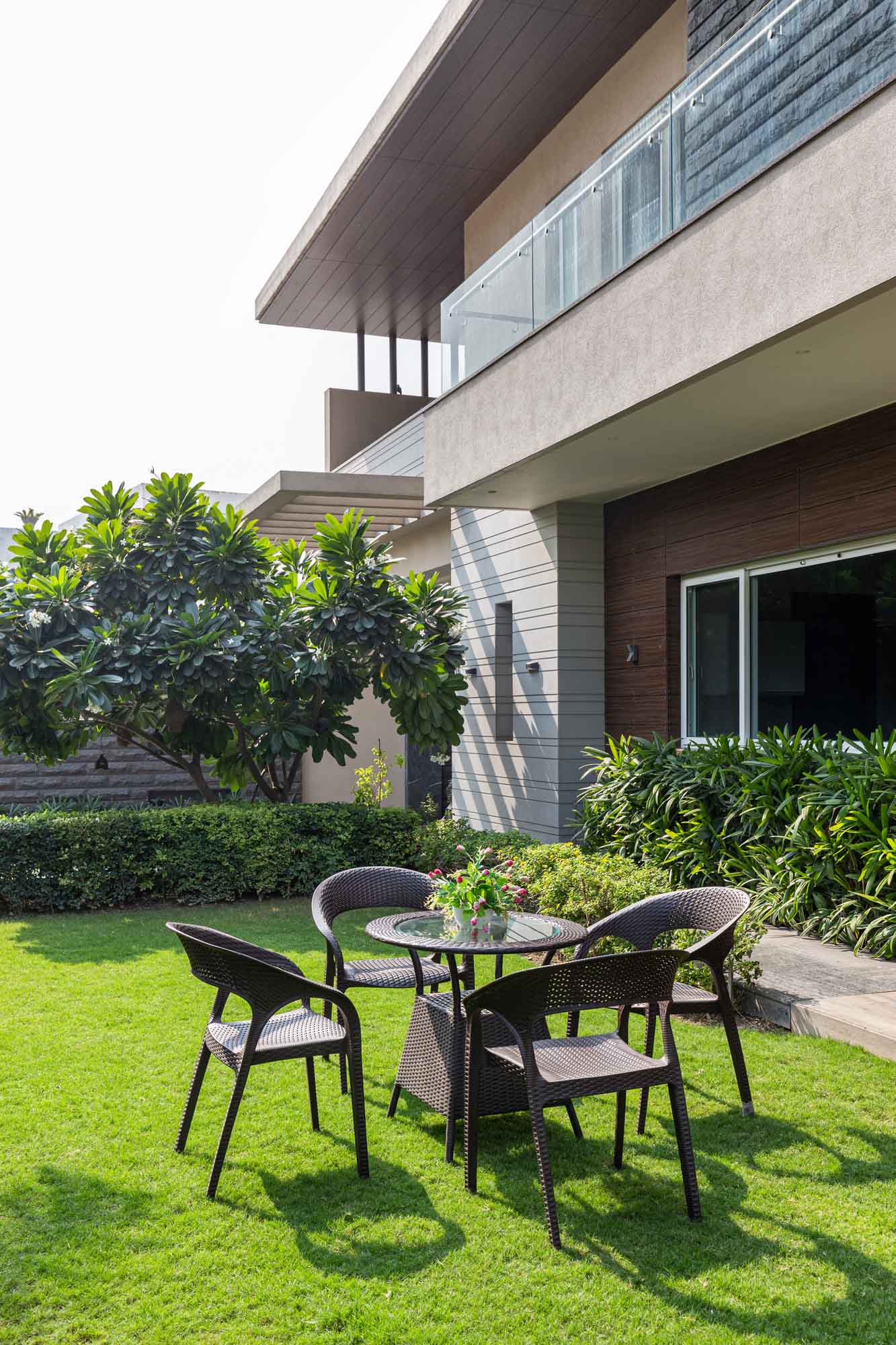 The internal landscaped area of the house not only adds to the liveliness of the residence, but is also very spacious to spend an evening sipping a cup of tea. This adds its own unique character to the space, overlooking the major areas of the house including the formal and informal seating spaces along with the dining area. This makes the family area full of natural light and components of being residing amidst the nature.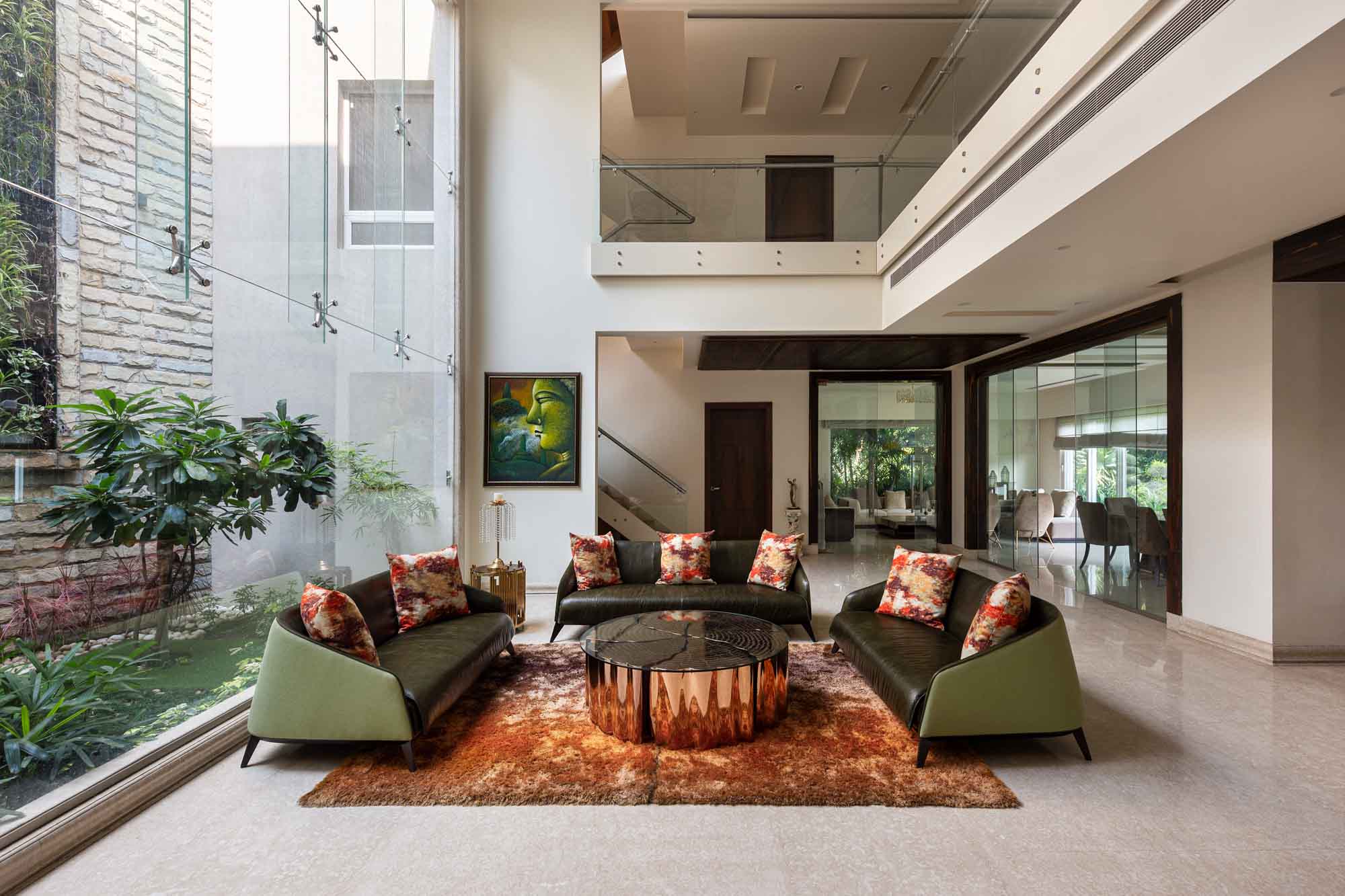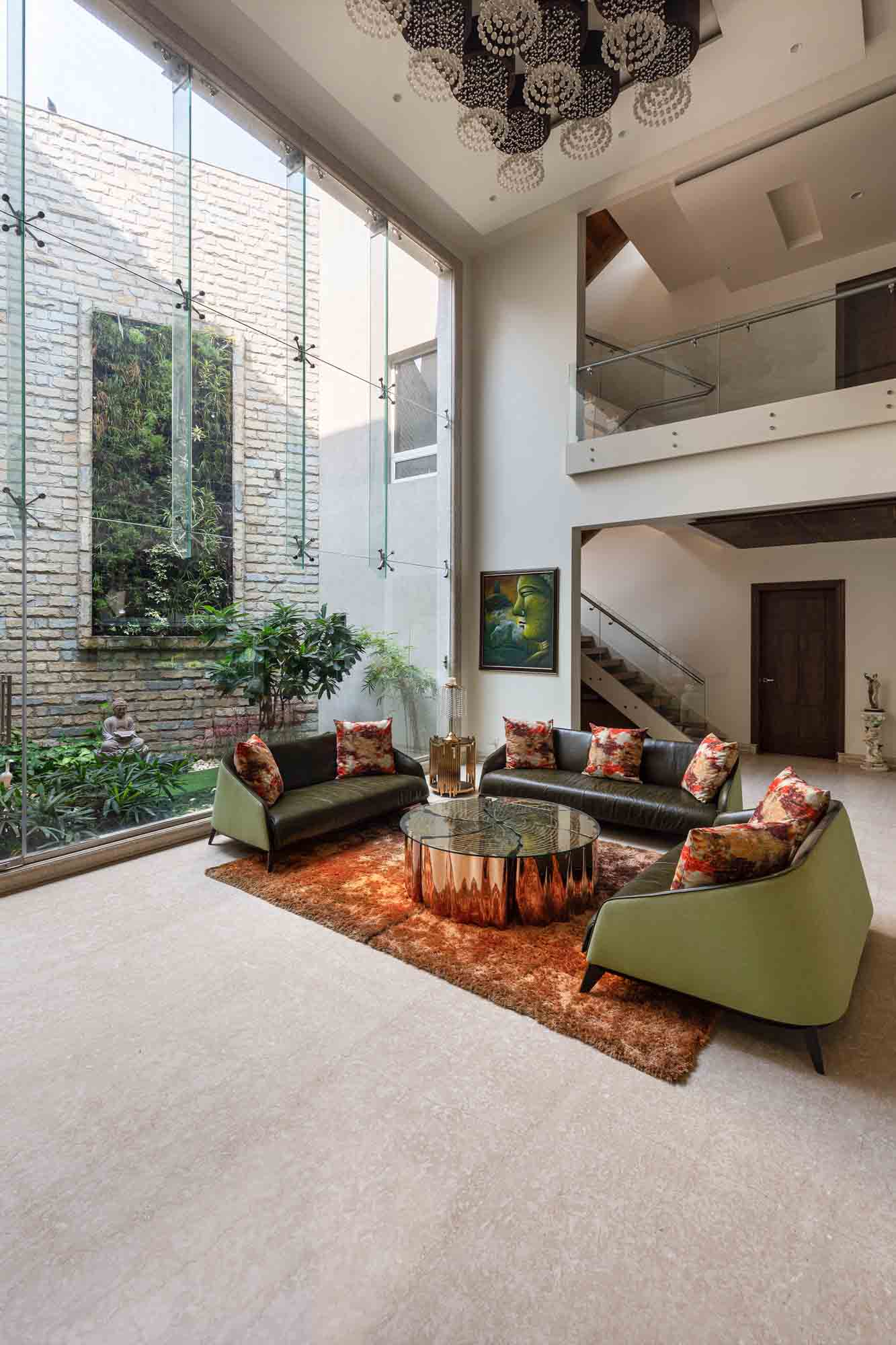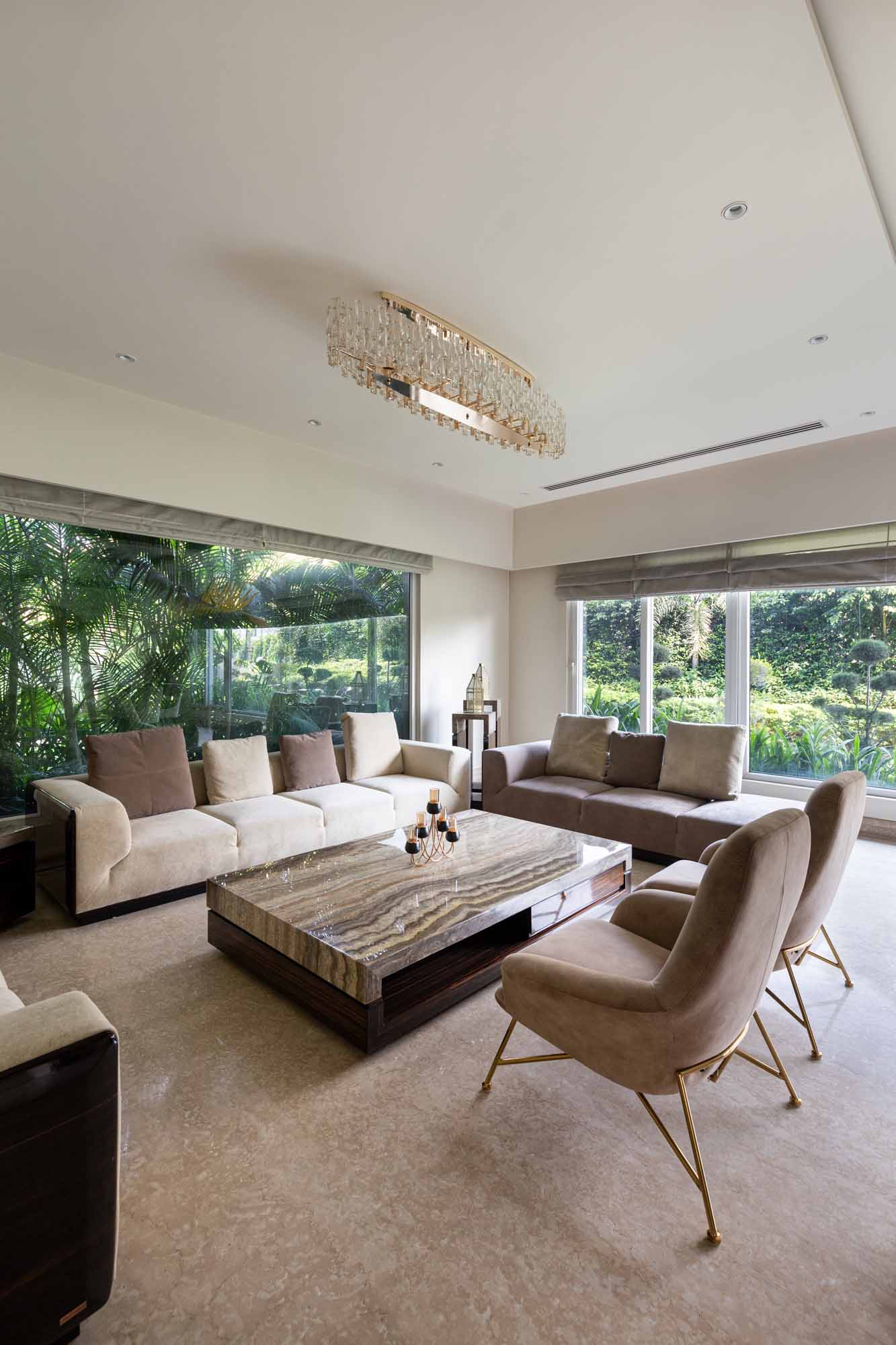 The residence incorporates 6-bedrooms, central family living area, a formal seating space along with the dining area overlooking both the outer landscape as well as the inner landscape, a kitchen and an entertainment-cum-bar zone for the residents. The façade is an incorporation of different set of materials, with the playfulness of the trees adding value to the design.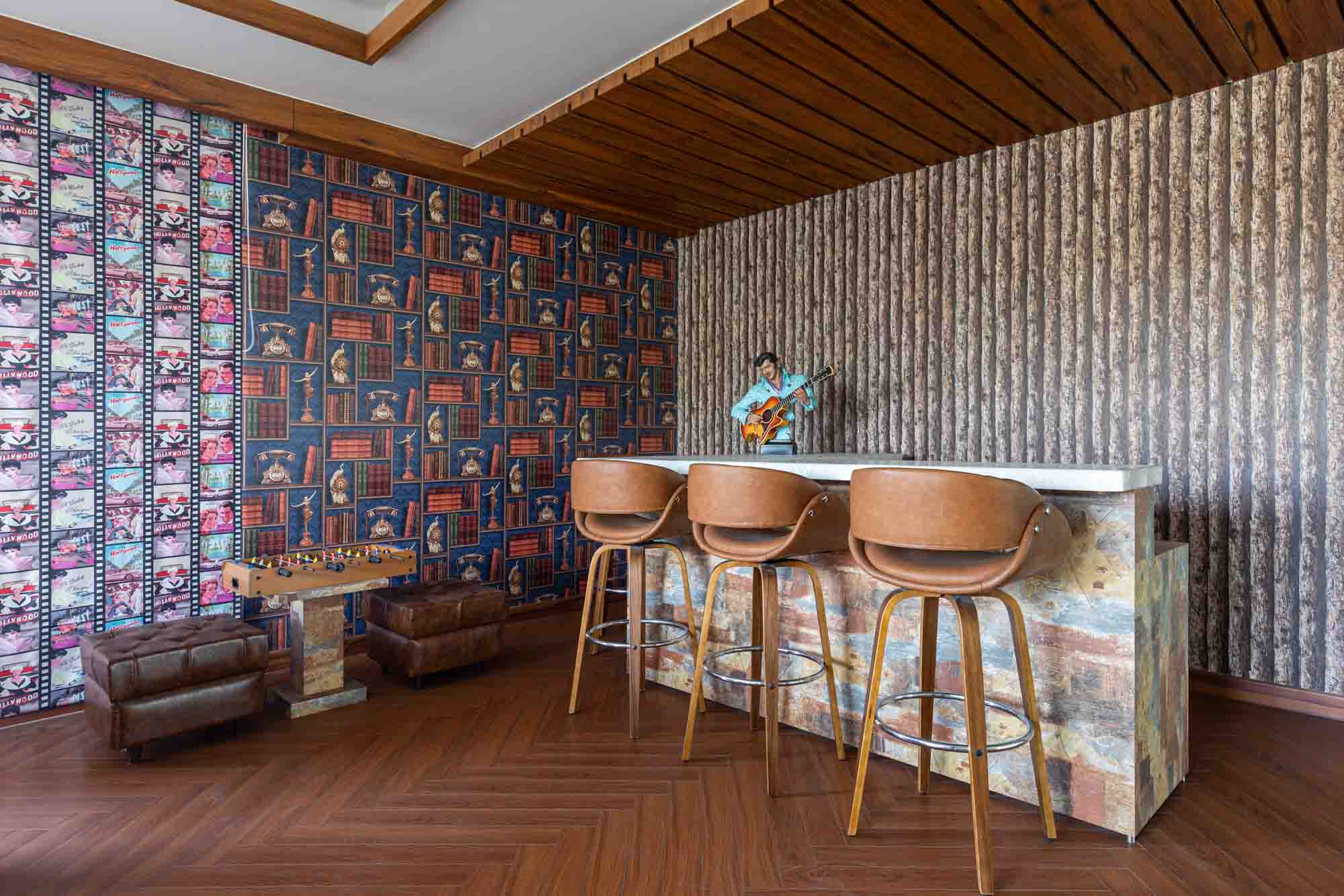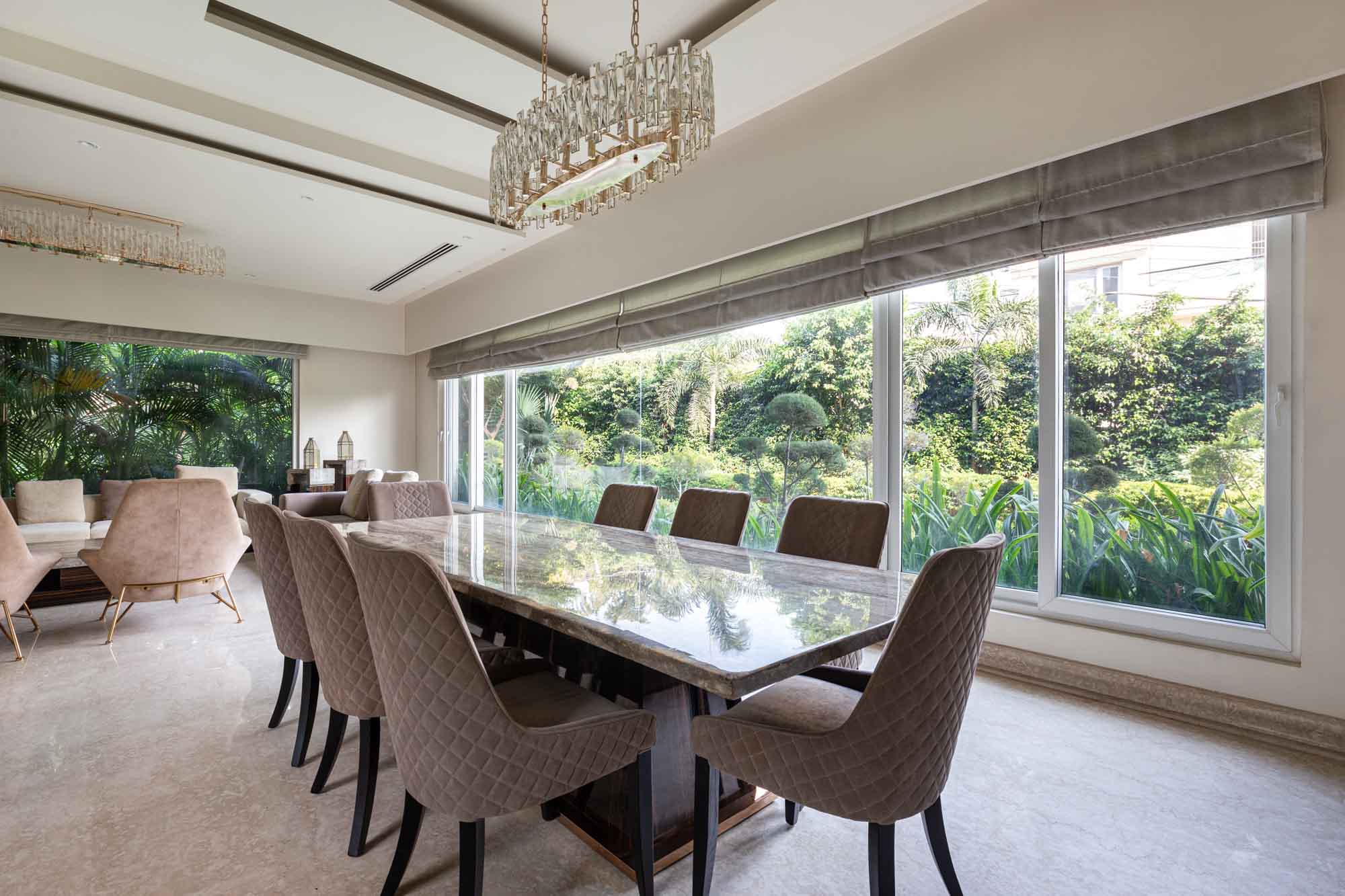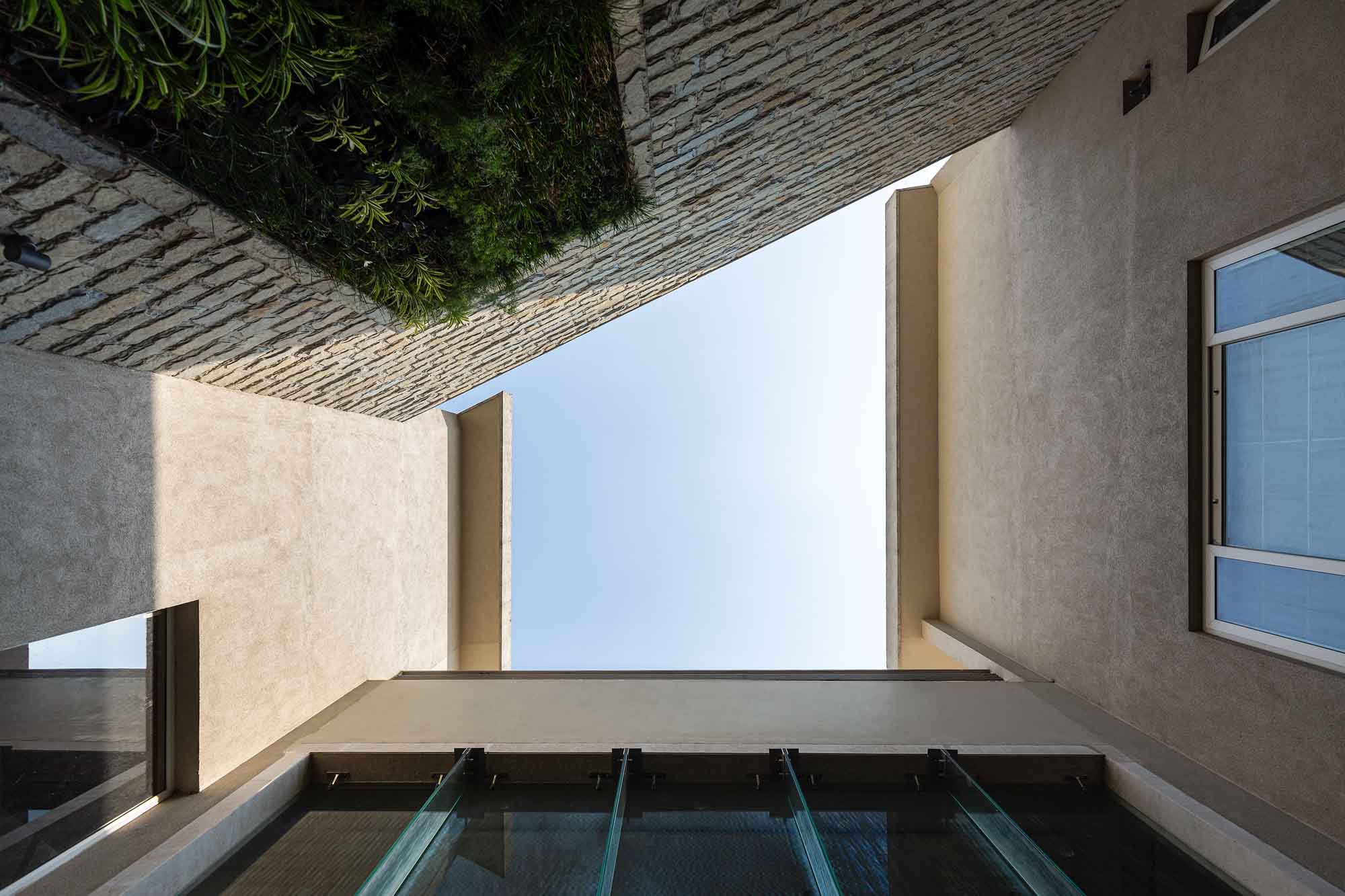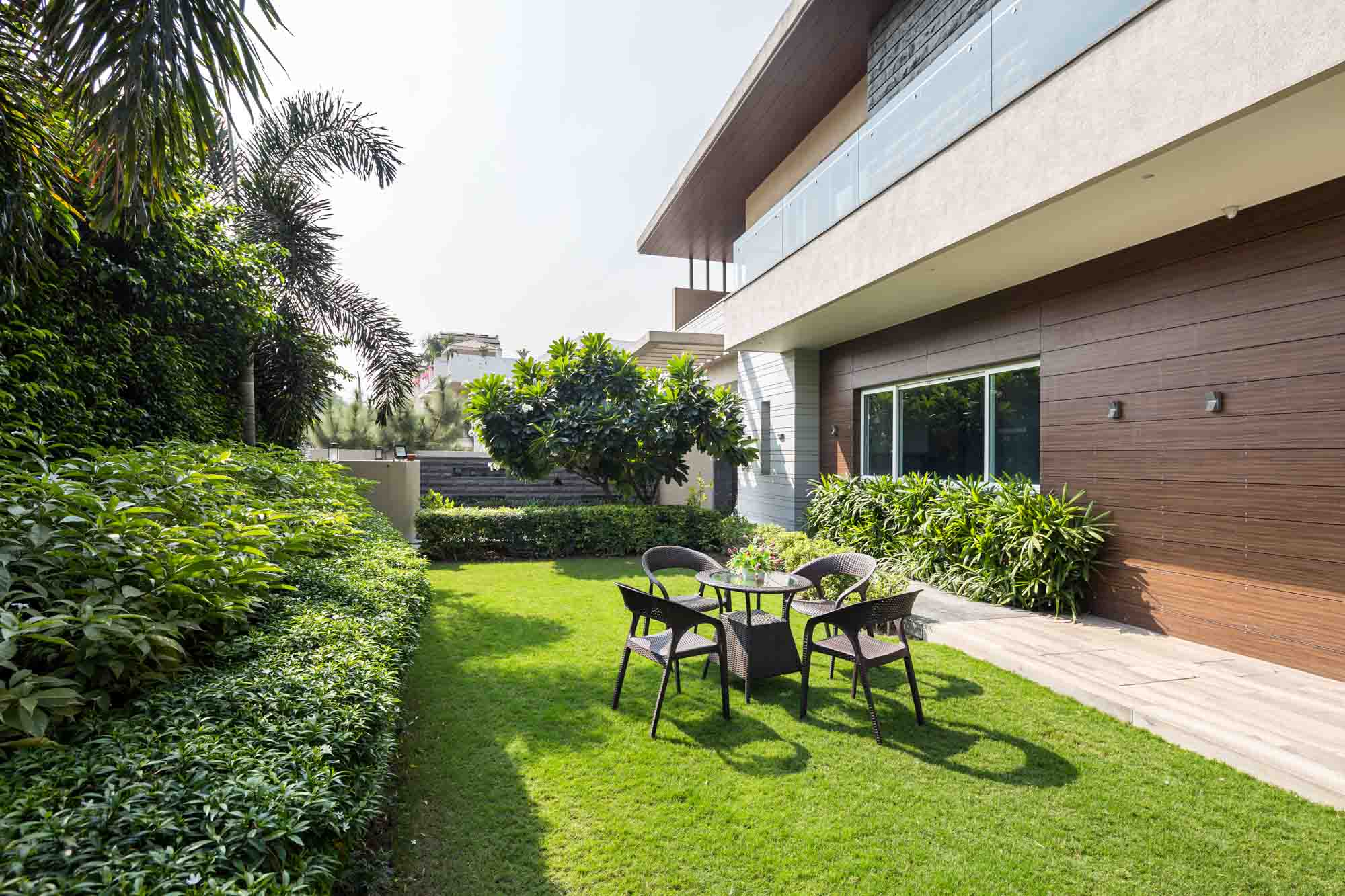 Photographer: Purnesh Dev Nikhanjh.
PROJECT CREDITS
Architecture : Ashok Sharma Architects
Principal Architect: Ashok Sharma
Check out the project feature below in our DE magazine Edition.
check out the above full story in our
DE NOV-DEC 2020 Edition – in the young architects and designers special edition. #LetsTalkDesign