Yvonne Farrell and Shelley McNamara Receive the 2020 Pritzker Architecture Prize.

#WomenPower; an inspiration to other women in Architecture.
Chicago, IL (March 3, 2020) – Yvonne Farrell and Shelley McNamara of Dublin, Ireland, have been selected as the 2020 Pritzker Prize Laureates, announced Tom Pritzker, Chairman of The Hyatt Foundation, which sponsors the award that is known internationally as architecture's highest honor.
"Architecture could be described as one of the most complex and important cultural activities on the planet," remarks Farrell. "To be an architect is an enormous privilege. To win this prize is a wonderful endorsement of our belief in architecture. Thank you for this great honor."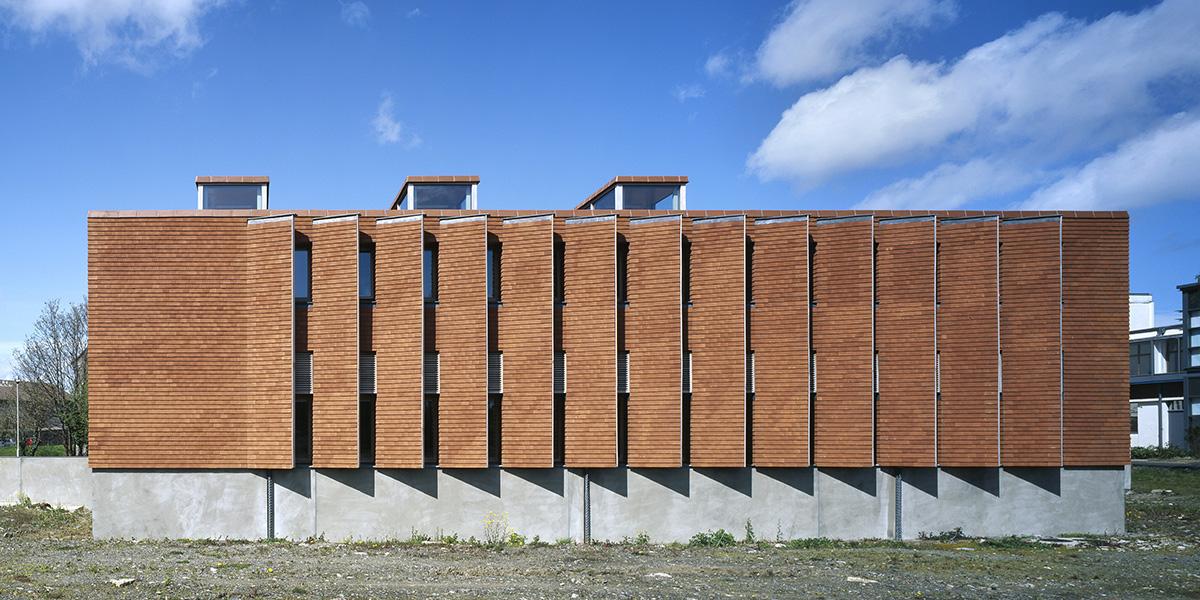 As architects and educators since the 1970s, Farrell and McNamara create spaces that are at once respectful and new, honoring history while demonstrating a mastery of the urban environment and craft of construction. Balancing strength and delicacy, and upholding a reverence of site-specific contexts, their academic, civic and cultural institutions, as well as housing developments, result in modern and impactful works that never repeat or imitate, but are decidedly of their own architectural voice.
"For their integrity in their approach to both their buildings, as well as the way they conduct their practice, their belief in collaboration, their generosity towards their colleagues, especially as evidenced in such events as the 2018 Venice Biennale, their unceasing commitment to excellence in architecture, their responsible attitude toward the environment, their ability to be cosmopolitan while embracing the uniqueness of each place in which they work, for all these reasons and more, Yvonne Farrell and Shelley McNamara are awarded the 2020 Pritzker Architecture Prize," states the 2020 Jury Citation, in part.
"Within the ethos of a practice such as ours, we have so often struggled to find space for the implementation of such values as humanism, craft, generosity, and cultural connection with each place and context within which we work. It is therefore extremely gratifying that this recognition is bestowed upon us and our practice and upon the body of work we have managed to produce over a long number of years," says McNamara. "It is also a wonderful recognition of the ambition and vision of the clients who commissioned us and enabled us to bring our buildings to fruition."
Their native Ireland, an island replete with mountains and cliffs, informs their acute sensitivities to geography, changing climates and nature in each of their sites. Their buildings consistently remain purposefully rich, yet modest, enhancing cities and lending to sustainability while responding to local needs. University Campus UTEC Lima (Lima, Peru 2015) is located on a challenging site with a highway sunk in a ravine on one side and a residential neighborhood on the other. The result is a vertical and cascading building responding to both site and climatic needs. Its open spaces were designed to deliberately welcome cooling breezes of the ocean and minimize the need for air-conditioning. At the Offices for the Department of Finance (Dublin, Ireland 2009), the selection of local limestone used in thick panels grants strength to the building. Windows recessed or flush with the façade have grills below them to circulate fresh air throughout the building. Exposures on all sides of the building, atypical of the architecture in this city, offer panoramic views.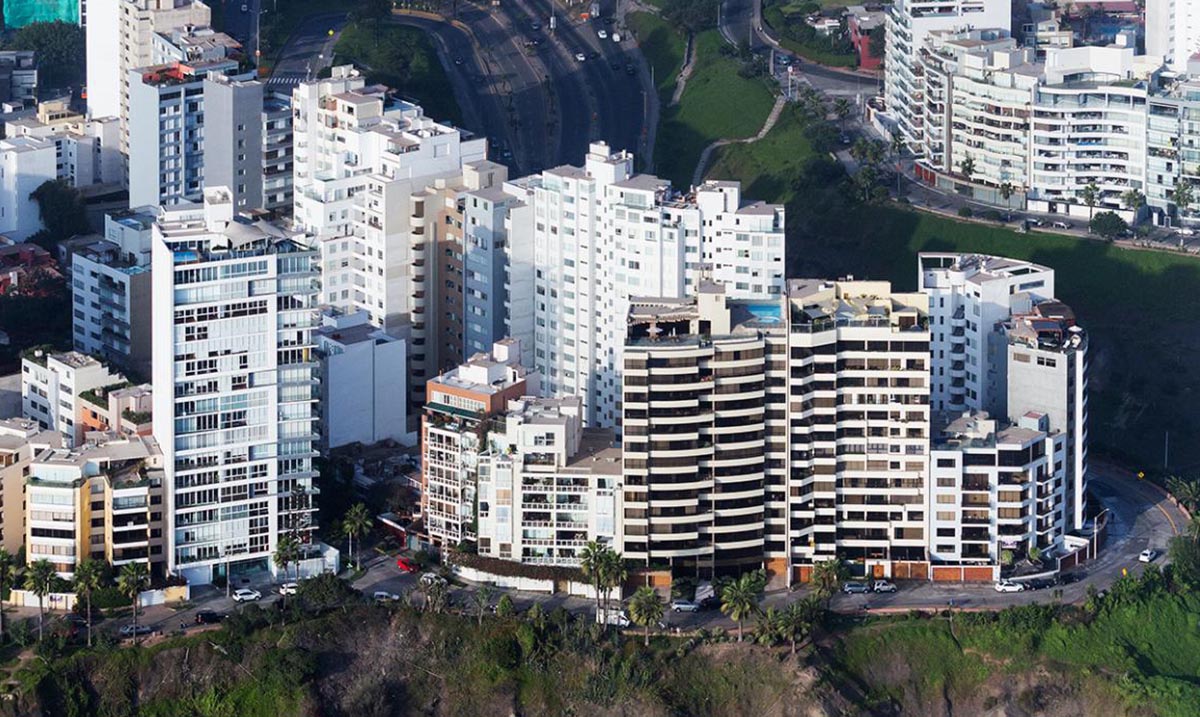 McNamara states, "Architecture is a framework for human life. It anchors us and connects us to the world in a way which possibly no other space-making discipline can." Farrell continues, "At the core of our practice is a real belief that architecture matters. It is a cultural spatial phenomenon that people invent."
The pair established Grafton Architects in 1978 in Dublin, where they continue to practice and reside. In just over forty years, they have completed nearly as many projects, located in Ireland, the United Kingdom, France, Italy and Peru.
Farrell and McNamara are the 47th and 48th Laureates of the Pritzker Prize, and the first two recipients from Ireland.
Here are some of their famous works:
Urban Institute of Ireland, Dublin, Ireland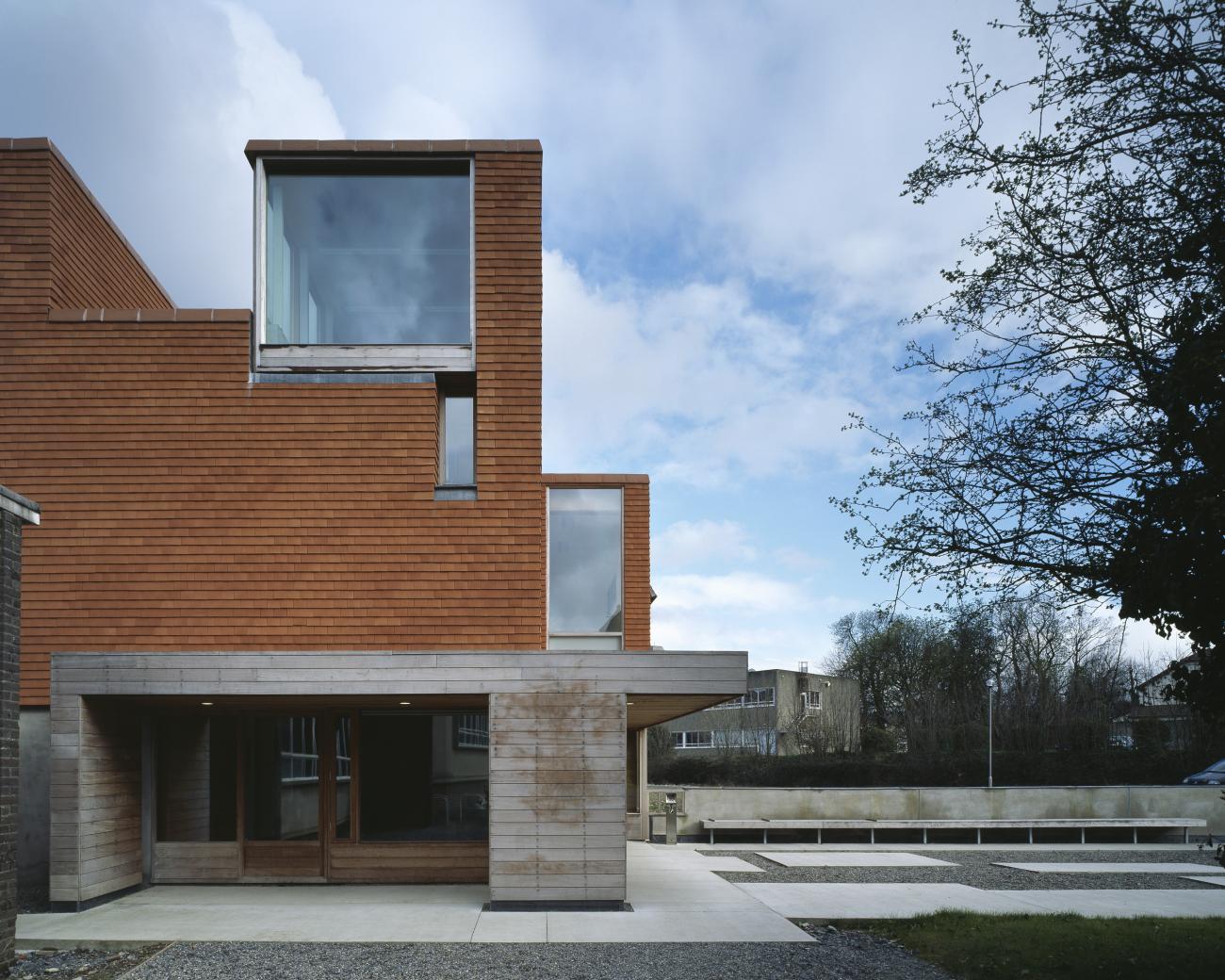 Situated at the edge of a cluster of university facilities, the Urban Institute of Ireland (UII) at University College Dublin brings together engineers, planners, architects, geographers, economists and scientists to find innovative ways of tackling the challenges of sustainable development. Designed to encourage integrative discourse, "a balance was sought between the academic tradition of the solitary scholar and the urgent need for interdisciplinary engagement if contemporary urban issues are to be addressed in a realistic way." Terracotta tiles, red brick and granite plinths form the "crafted skin" of this sustainable structure to create a visually interesting building through changes in materials. The building features a doubleheight ground floor that is comprised of laboratories and research rooms, stratified in an east-west orientation, while the upper level skylights feature north-west alignment, creating a contrasting grid and giving rise to a surprising and interesting degree of spatial complexity.
Loreto Community School, Milford, Ireland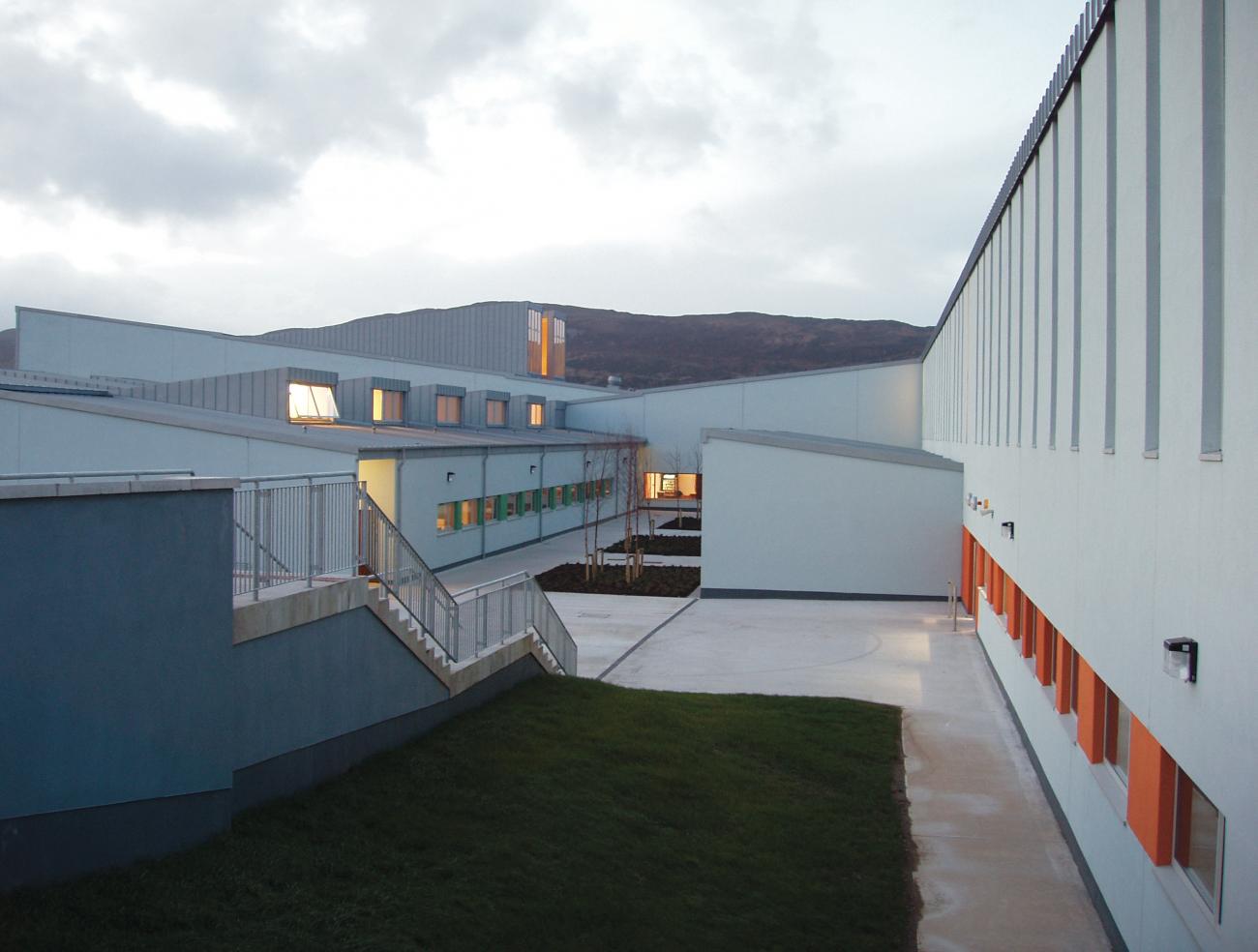 Located in the small town of Milford, in County Donegal, the Loreto Community School serves over 700 students and features four main components—a dining/assembly area which is surrounded by a technology wing, classroom block and athletic hall. The building's undulating zinc roof echos the sloping dramatic landscape of the site and "light and air are drawn in between the folds of this undulation."
The different wings are positioned as a pinwheel and create multiple outdoor "rooms" that are protected from winds and can be used in numerous ways by students, faculty and staff. The teaching areas, which vary in size and volume, allow light to enter from different sources. Using natural light
to animate spaces, reflect the passage of time and connect the exterior and interiors is constant in the work of Grafton Architects.
Universita Luigi Bocconi, Milan, Italy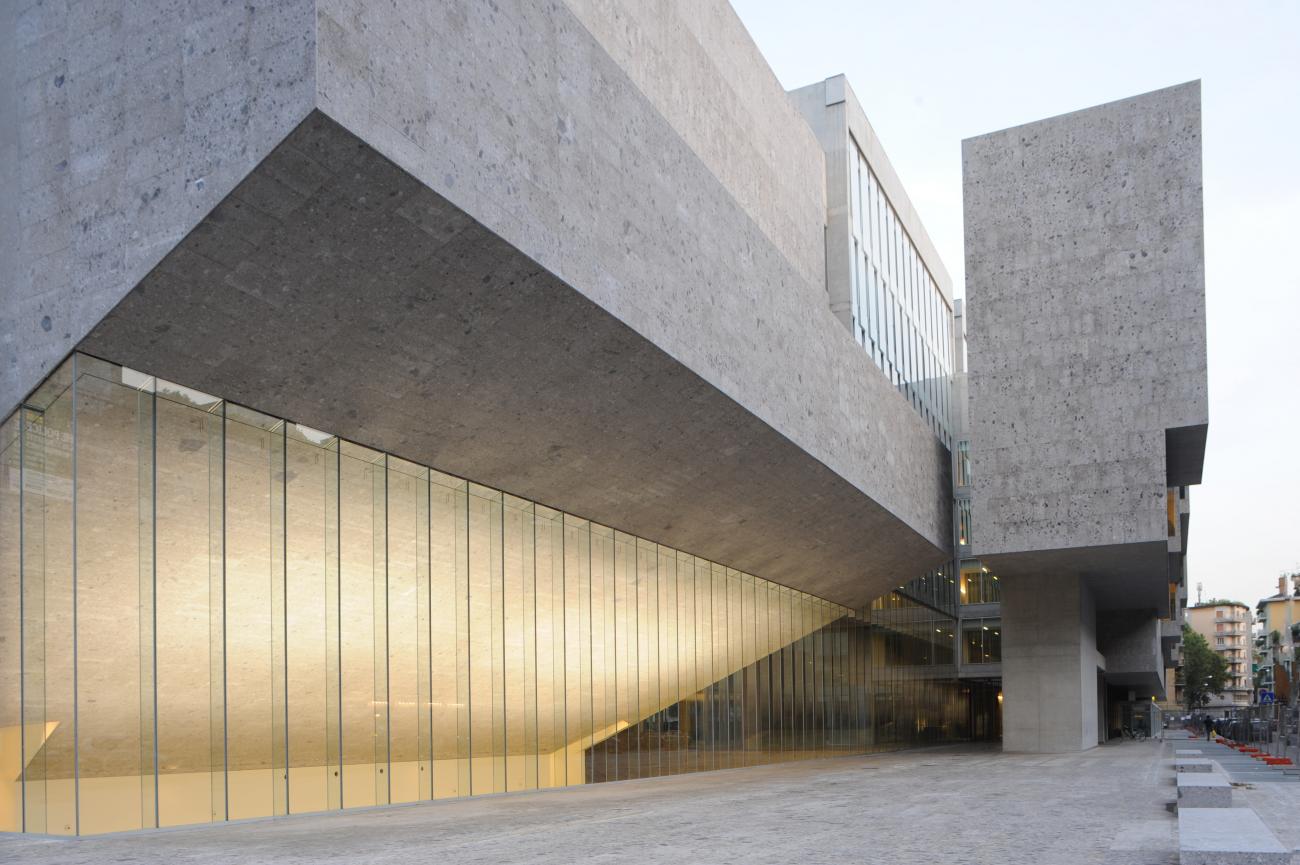 Occupying an entire city block, the architects have created a building which feels more like a campus of pavilions and courtyards with a vertical rather than horizontal configuration. The conference halls, lecture theaters, offices, meeting rooms, library and café are designed to house 1,000 professors
and students, creating a feeling of community from within and sitting easily in the city that surrounds them. Throughout the building, the generous and diverse open spaces invite spontaneous encounters and exchanges.
The winner of the World Building of the Year 2008 award, the massive stone-clad construction can be thought of as having three distinct parts: the sunken volume, which houses, among other things, the impressive aula magna, the ground floor of flowing spaces and the more functional boxes "floating" above. The aula magna occupies the main frontage and provides a symbolic presence. The use of large openings and multiple vistas means that light filters throughout the building and visitors are drawn into the life of the interior.
Medical School, University of Limerick, Limerick, Ireland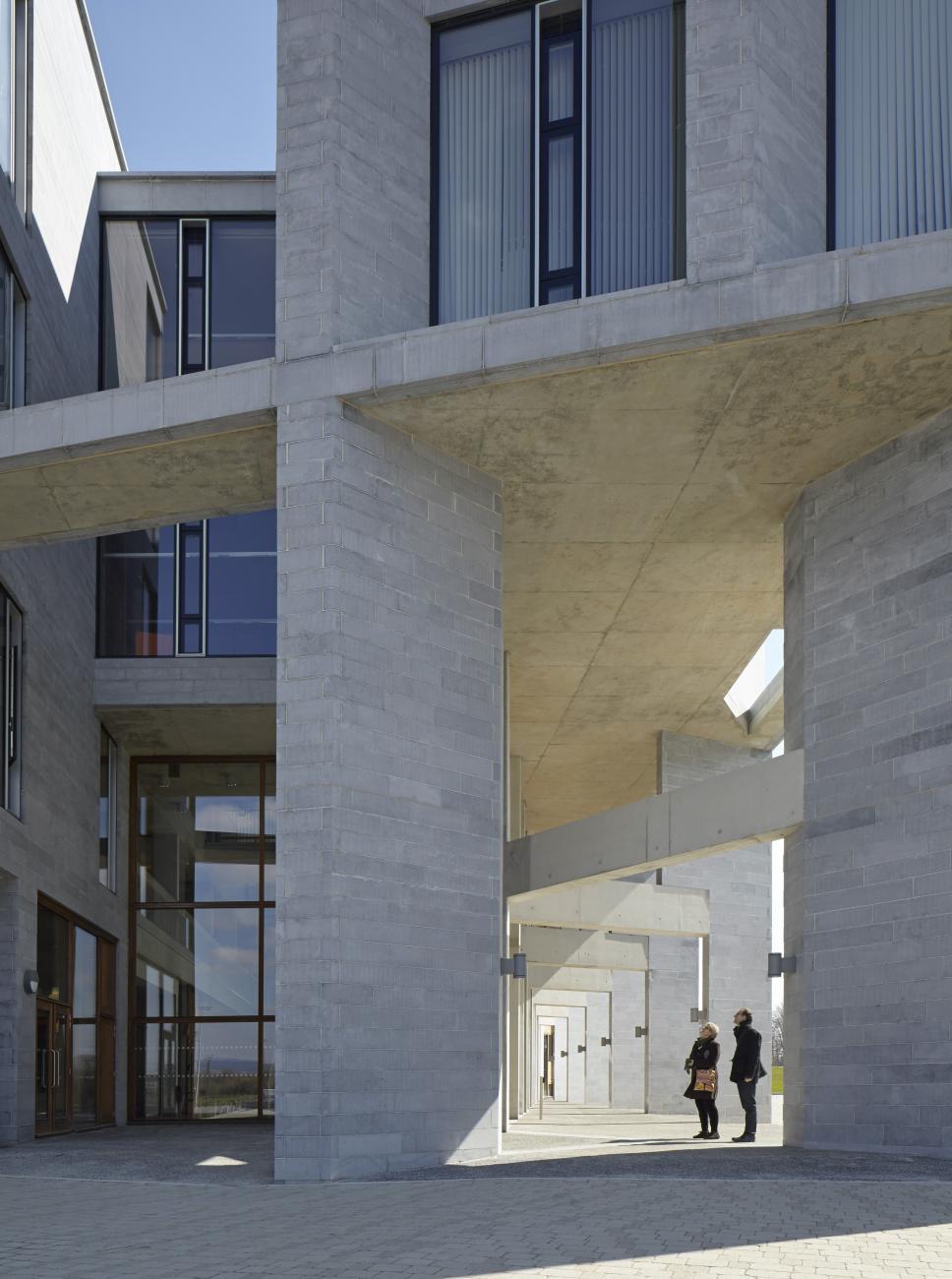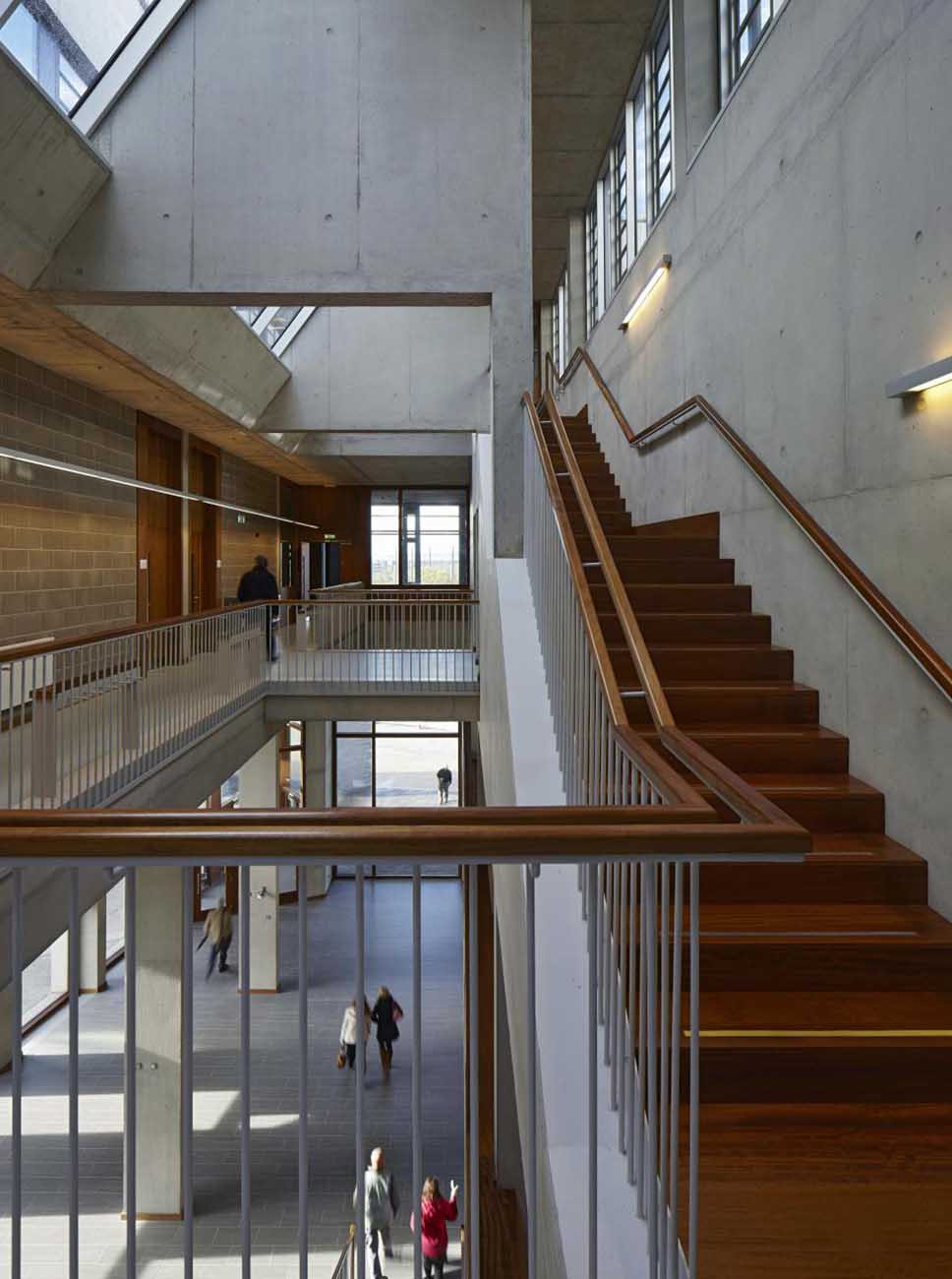 Located on both sides of the River Shannon, the Medical School at the University of Limerick is part of a continuing northward expansion of the institution. Connected to the existing campus by a pedestrian bridge, the newer facilities include a series of three red brick residences, also designed by the architects, as well as an open public space intended to serve as a new focal point.
The exterior limestone wall, referencing material native to the area, is "folded, profiled and layered in response to orientation, sun, wind, rain and public activity." The four-story building includes a double- height atrium and a wide, open staircase, allowing occupants to view all levels below and above.
Courtesy Hyatt Foundation/Pritzker Architecture Prize.