Through the Arch - Big studio's office in Haridwar.
Project Name : Through the Arch
Project Location : Haridwar, Uttarakhand, India
Project size : 2600 sq. ft.
Architects/Designer : The Big Studio
Project Status : Built
Instagram : @the_big_studio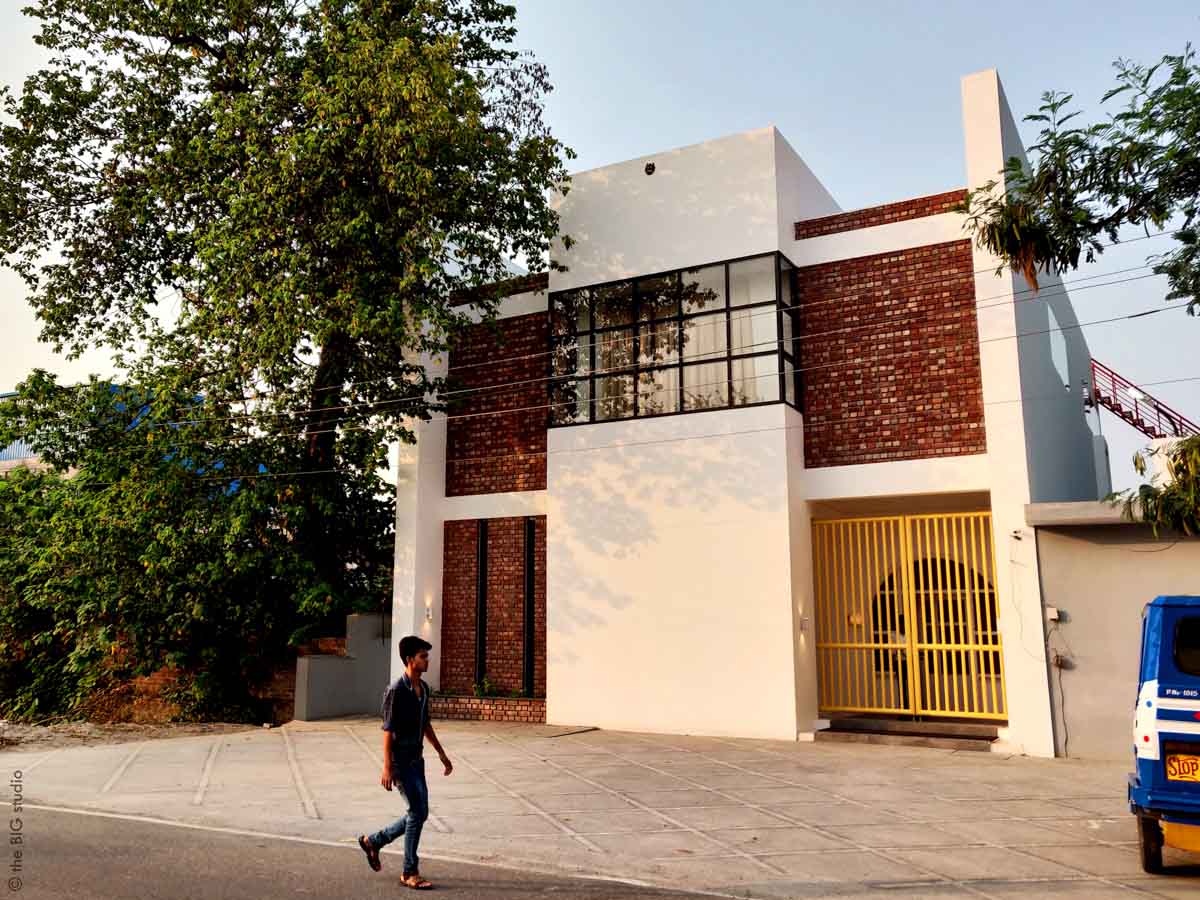 The Big Studio's newest project is this office space, which they name 'Through the Ach'. Built in 2600 sq.ft. of covered area, it reflects the firm's ideals through an open office plan that is accentuated by Roman arches.
The office was designed with the purpose of creating pockets of areas that would serve distinct functions. On arrival, the visitor is welcomed at the reception with soft tones leading into the central area adjoined by a workspace and a discussion room. Leading upstairs, is a white stone staircase, curling around a waterbody and featuring a skylight overhead that floods the entire office with natural light from morning till late evenings, reducing energy needs considerably.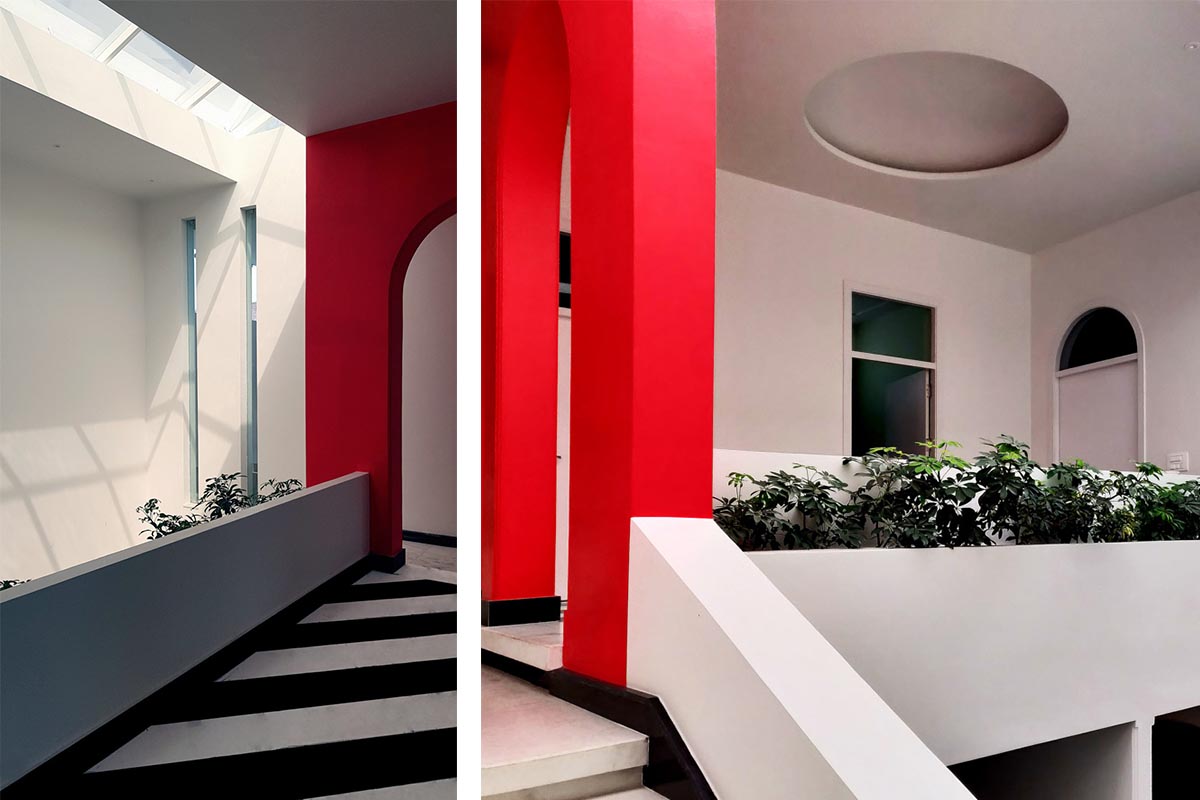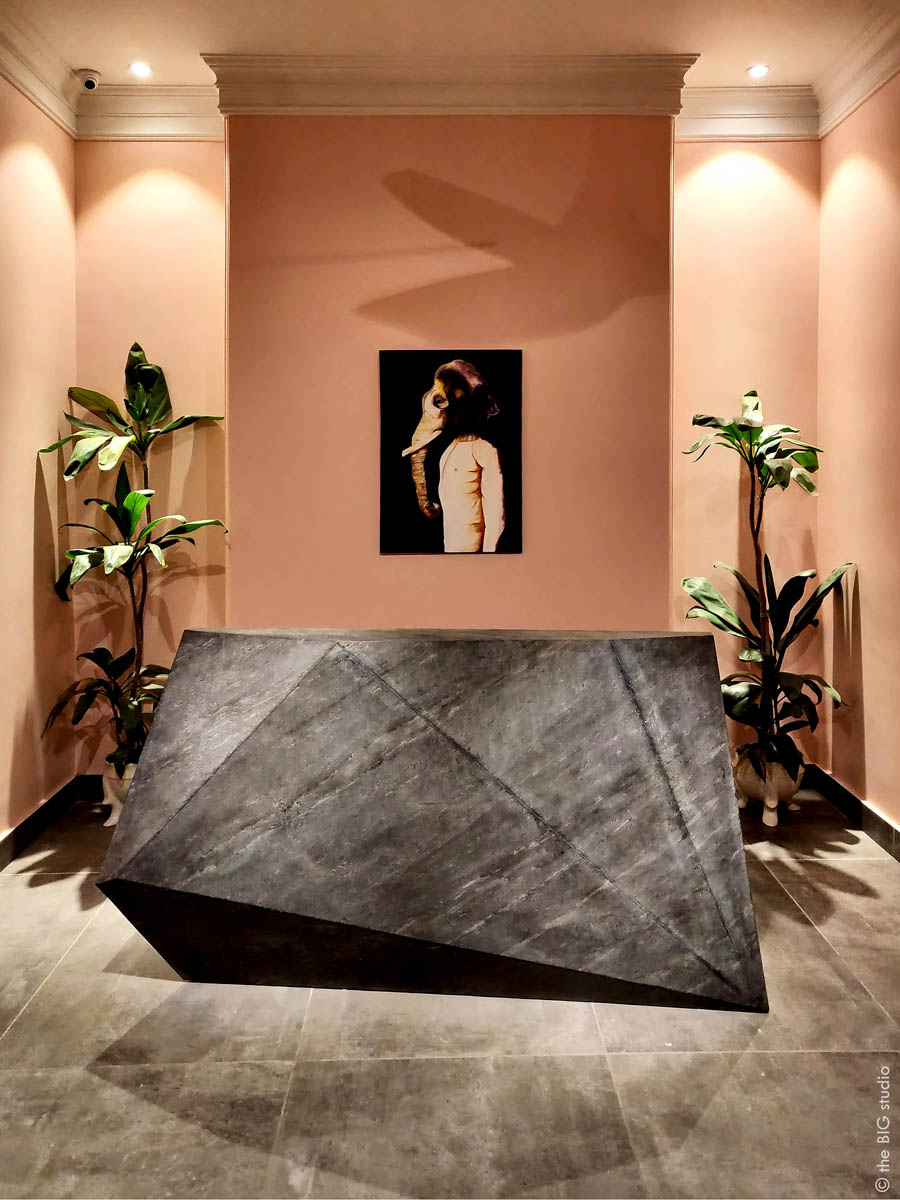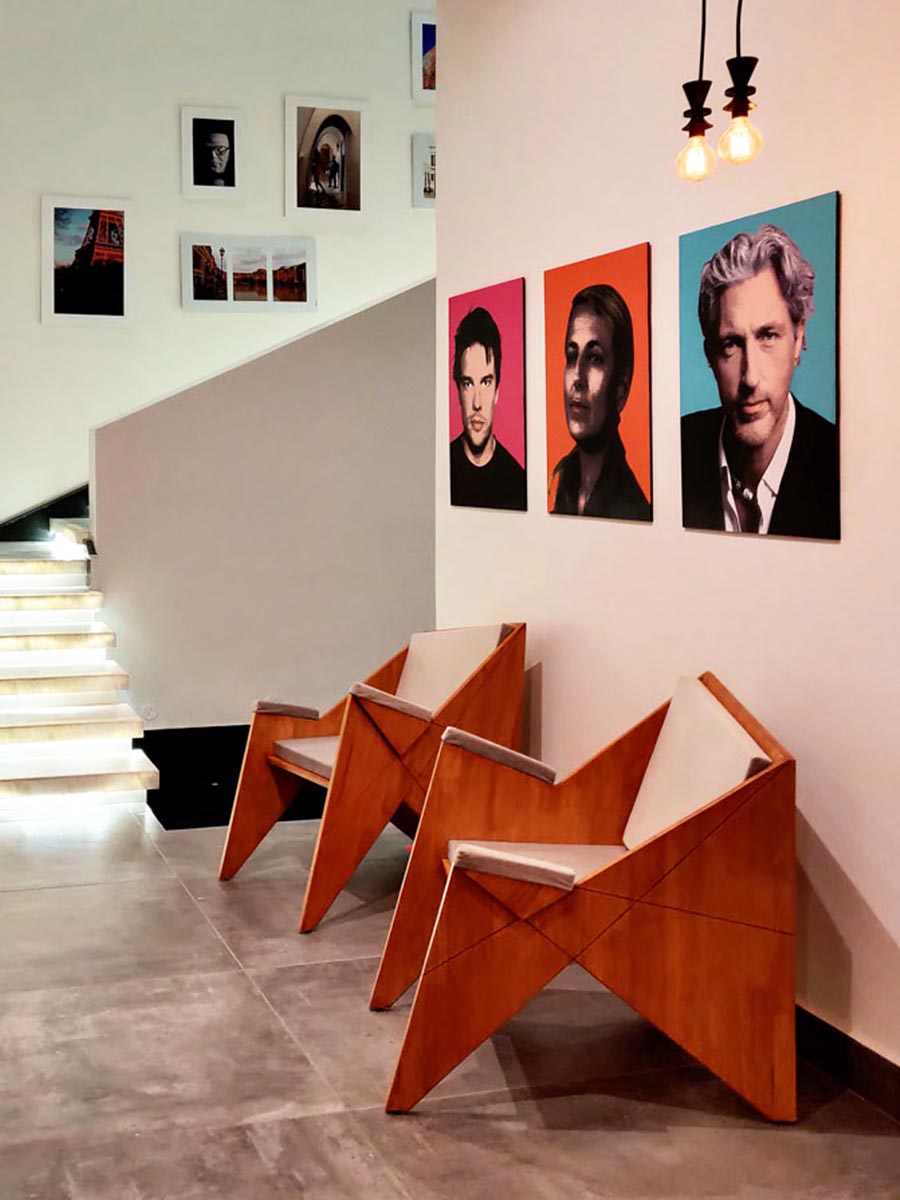 The first floor houses a series of workspaces, and notably the head office adjoined by private terrace garden. The garden lies just opposite to the desk, featuring wall punctured with openings, delighting the office owner with the view of trees as he looks in front.
The design pays special attention to color palette, hues being pivotal in dictating moods of various spaces. The furniture also designed by the firm, plays a vital role in relaying the design through the sharp angles.
and variation in materiality adding character to the space.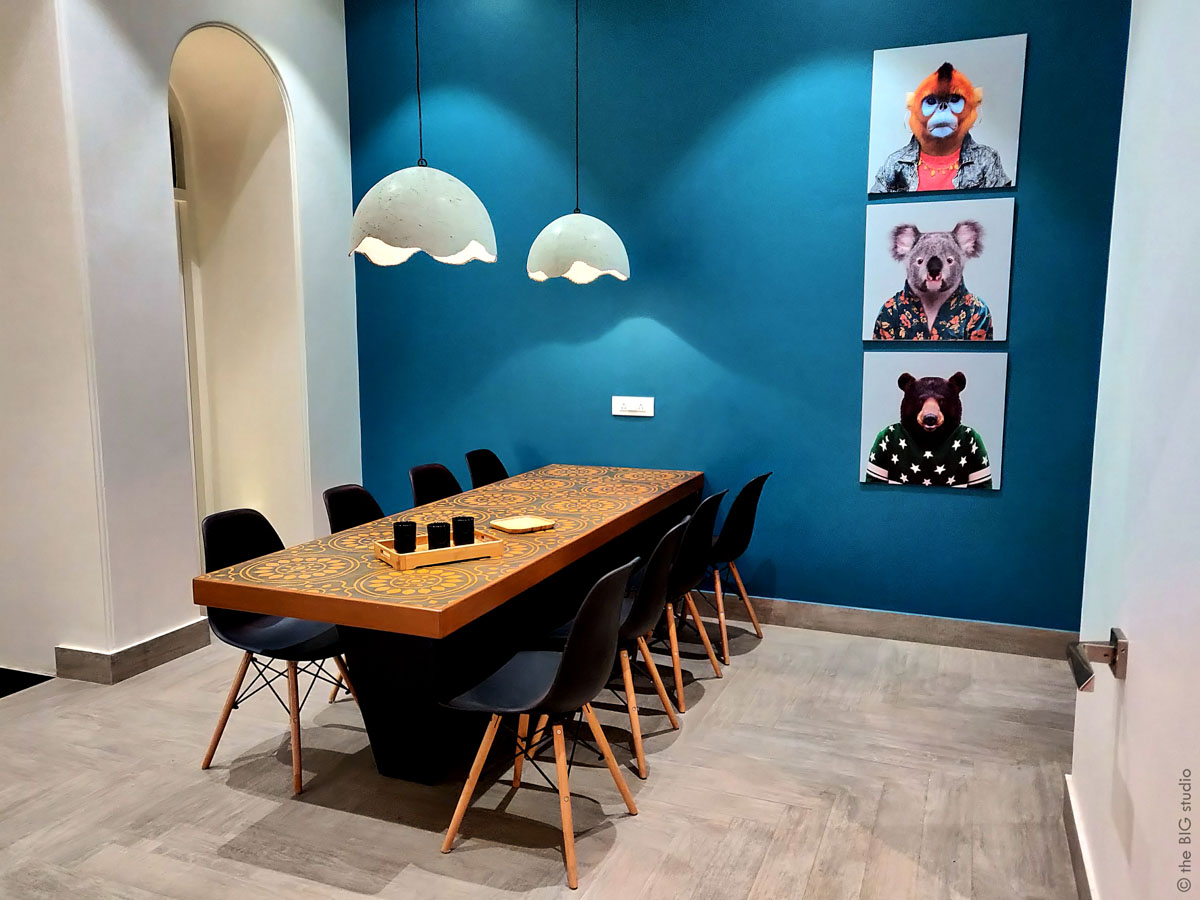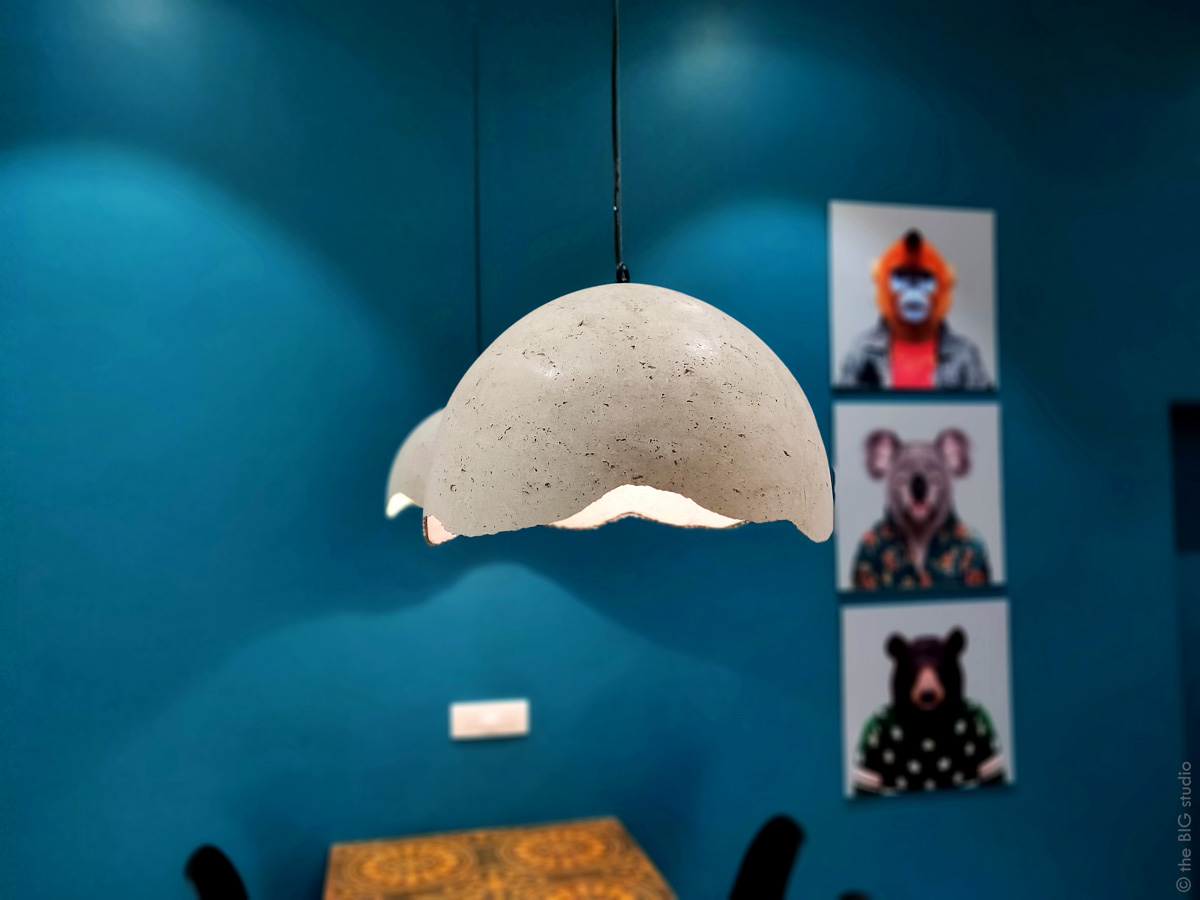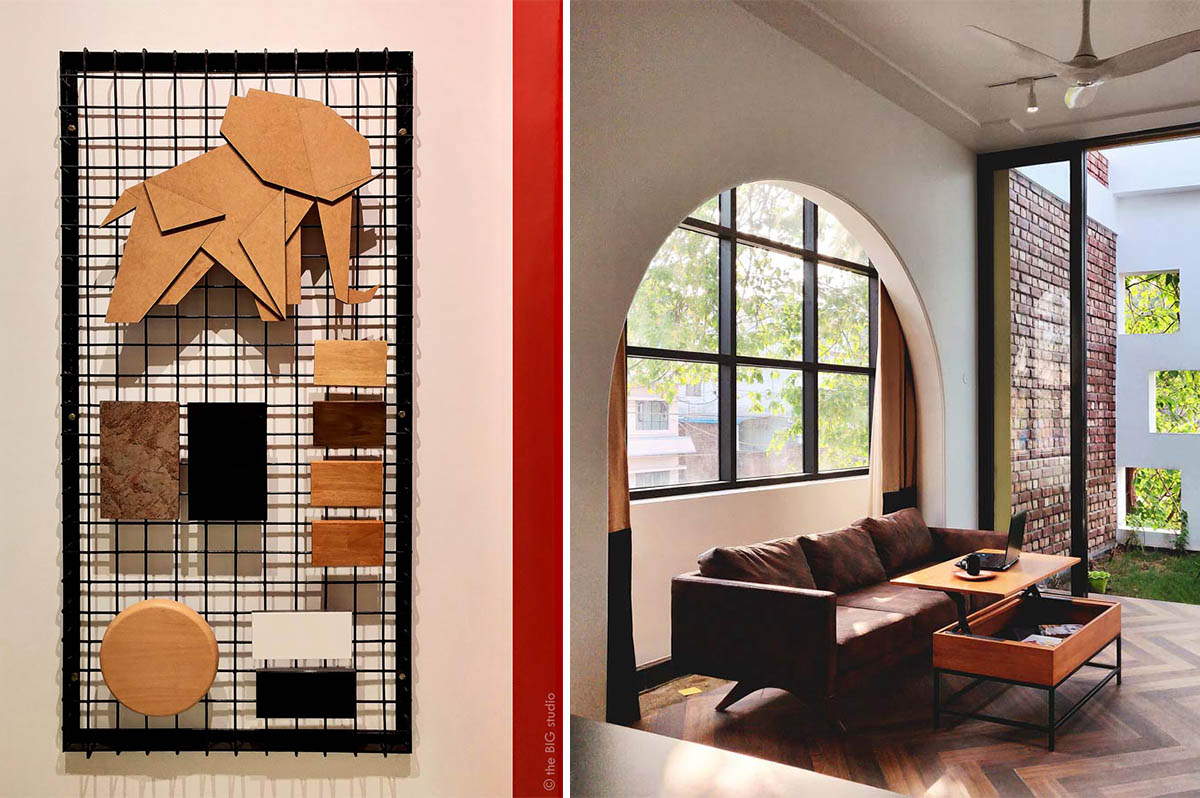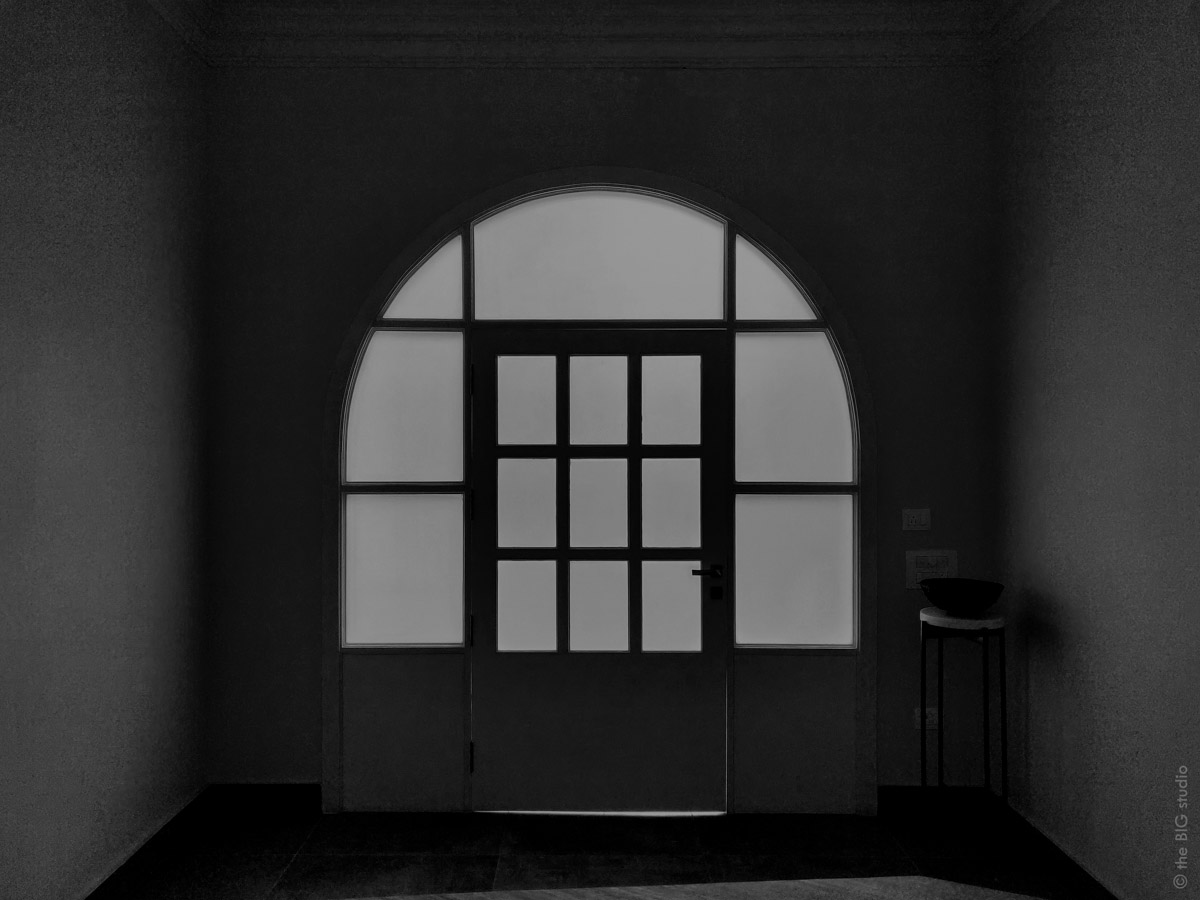 Photographer: Shivang Malhotra.
PROJECT CREDITS
Interior Design: The Big Studio, Haridwar
Designers: Shivang Malhotra, Avani Arora