M Residence by Mumbai based AT Design Studio
Project Name : M Residence
Project Location : Mumbai, Maharashtra, India
Project size : 2400 sq. ft.
Architects/Designer : AT Design Studio
Project Status : Built
Instagram : @at_designs_studio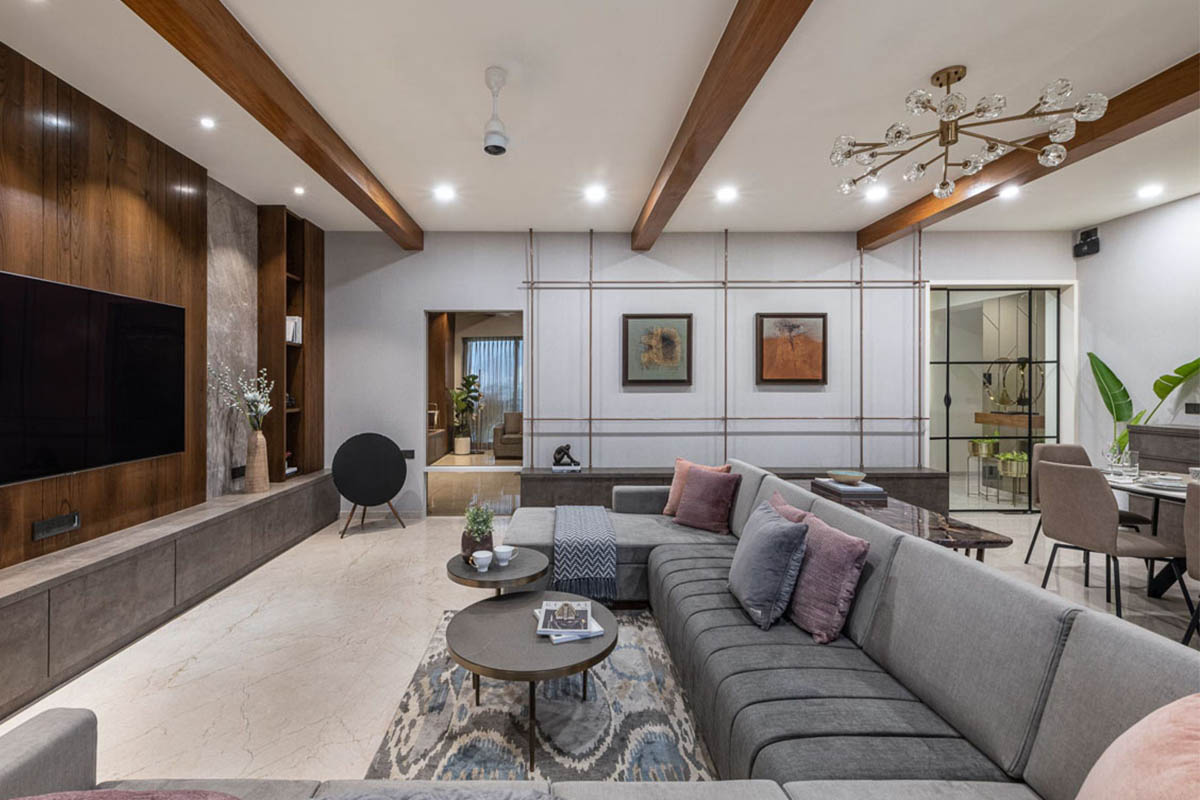 Text description by the architects.
A luxurious 4bhk residence designed as per the client requirement for perfect design aesthetics. The entire residence has a very muted tone, keeping the design strictly minimal with a streak of sophisticated opulence.
The living room, was designed to cater to small social gatherings that could spill over to the deck. The bar was kept facing the dining, to allow maximum interaction. Lighting played a critical role to add glamour to the residence.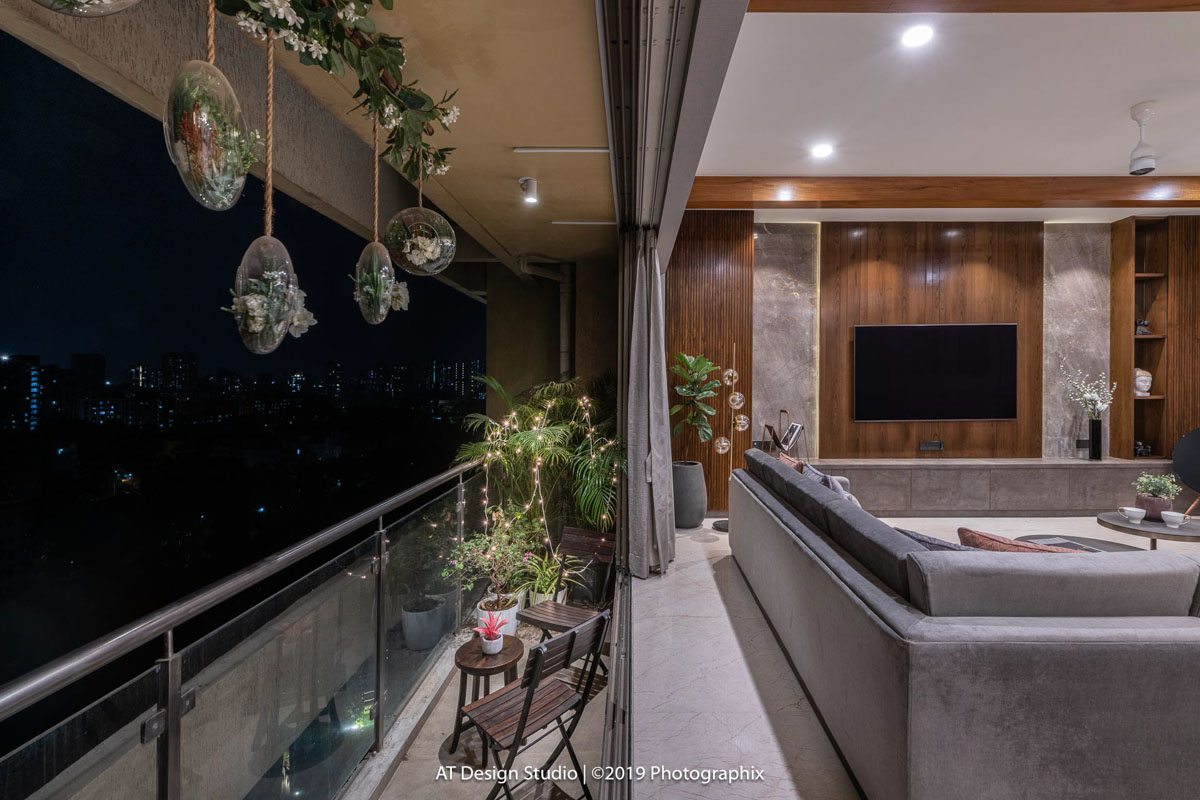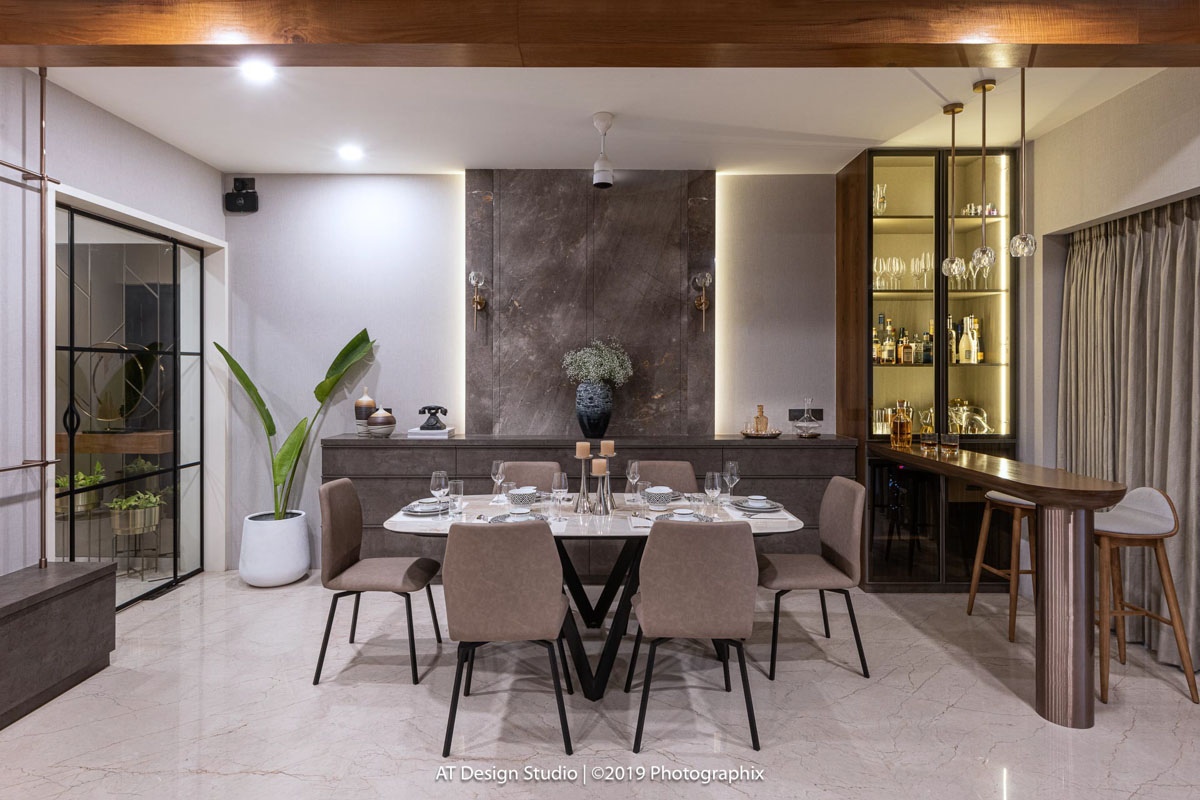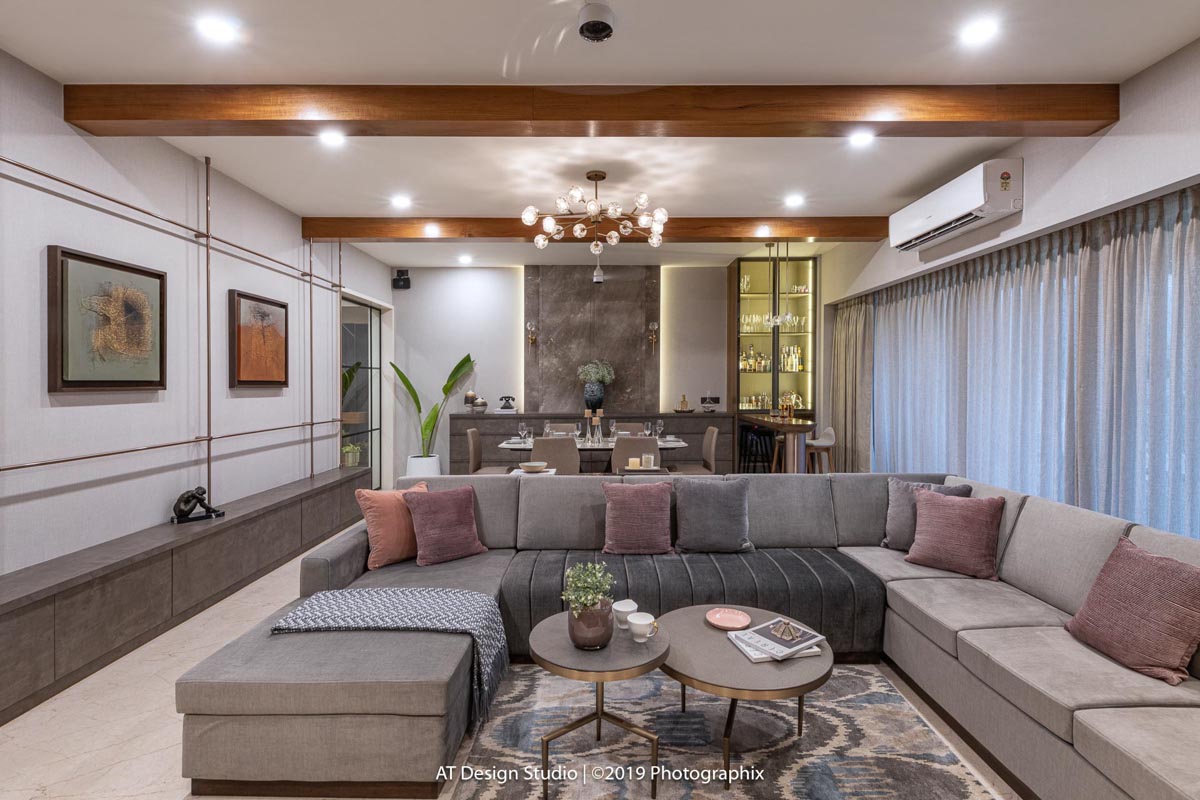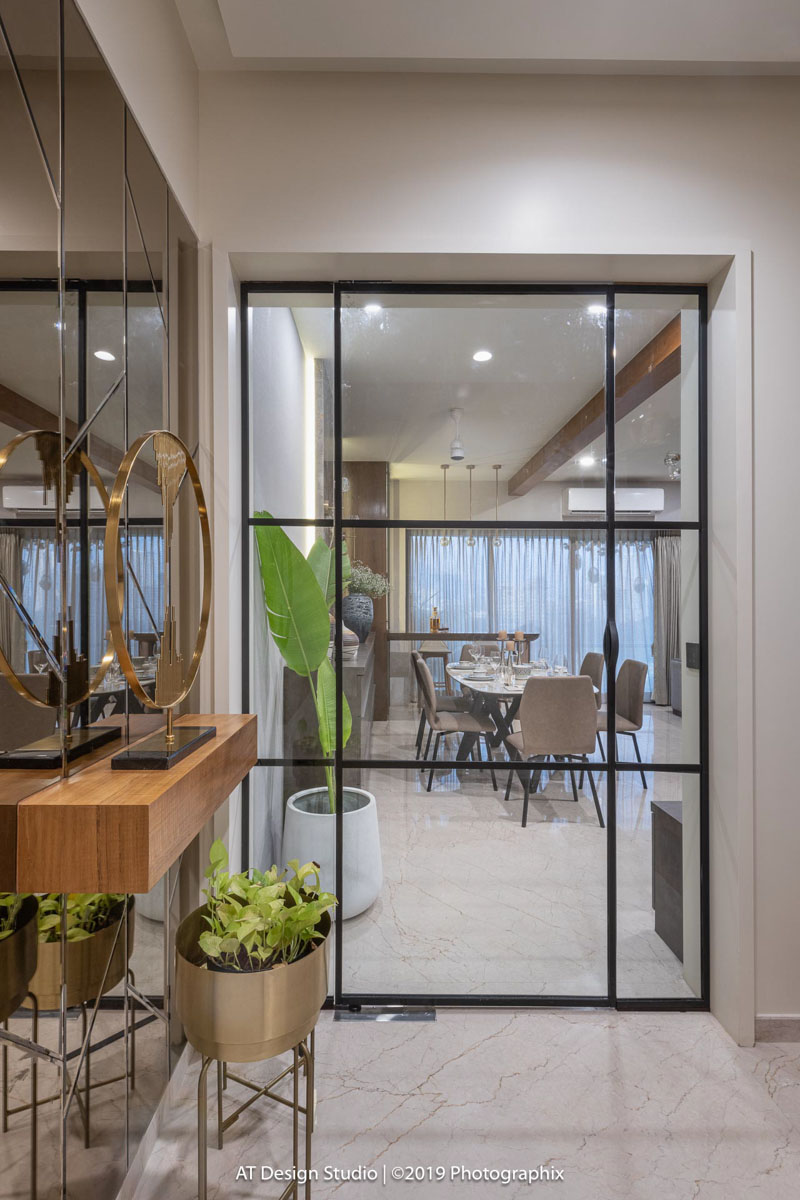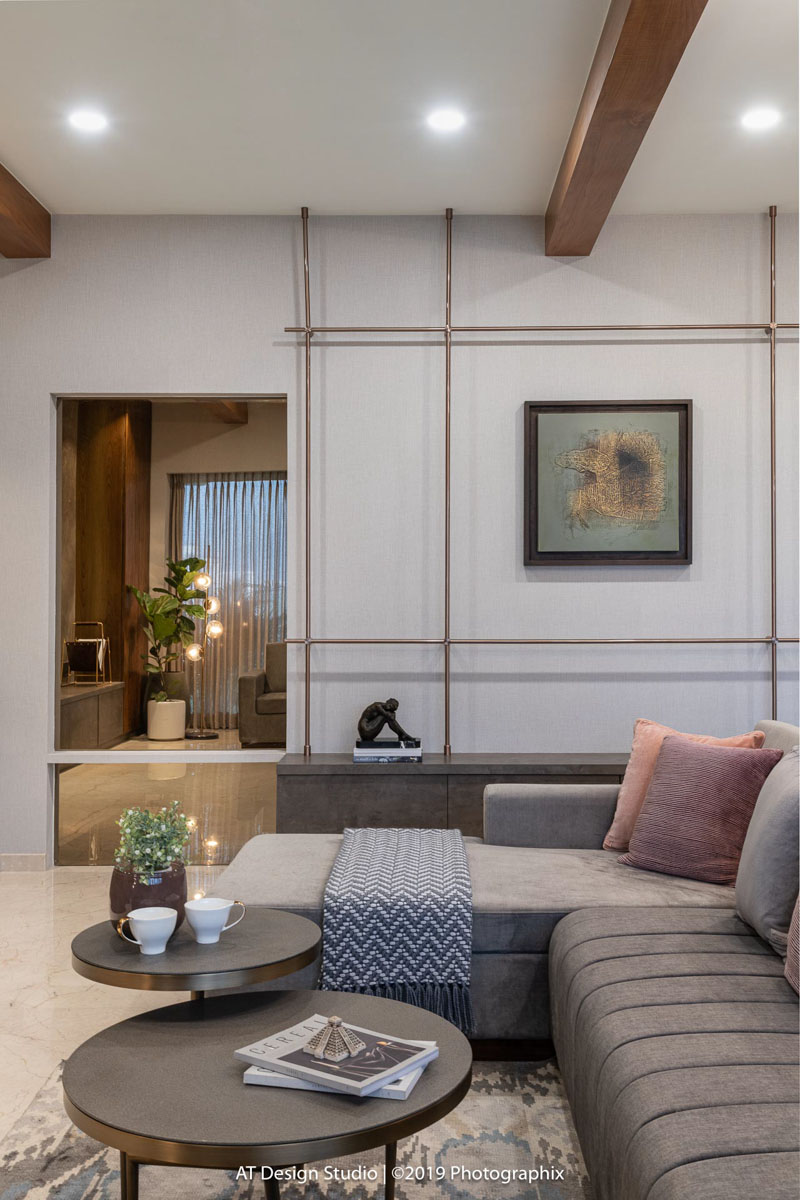 Each bedroom, was designed keeping in mind the functionality and comfort of the occupier. Every corner incorporates green elements to balance and compliment the minimal approach of the residence.
Marble and wood are two key elements used for all the bedrooms. Some bedroom also have an abundant usage of cane to incorporate an old world charm. Fluted design trend is seen in many corners of the residence. Art also plays an integral role to elevate and enhance the spaces.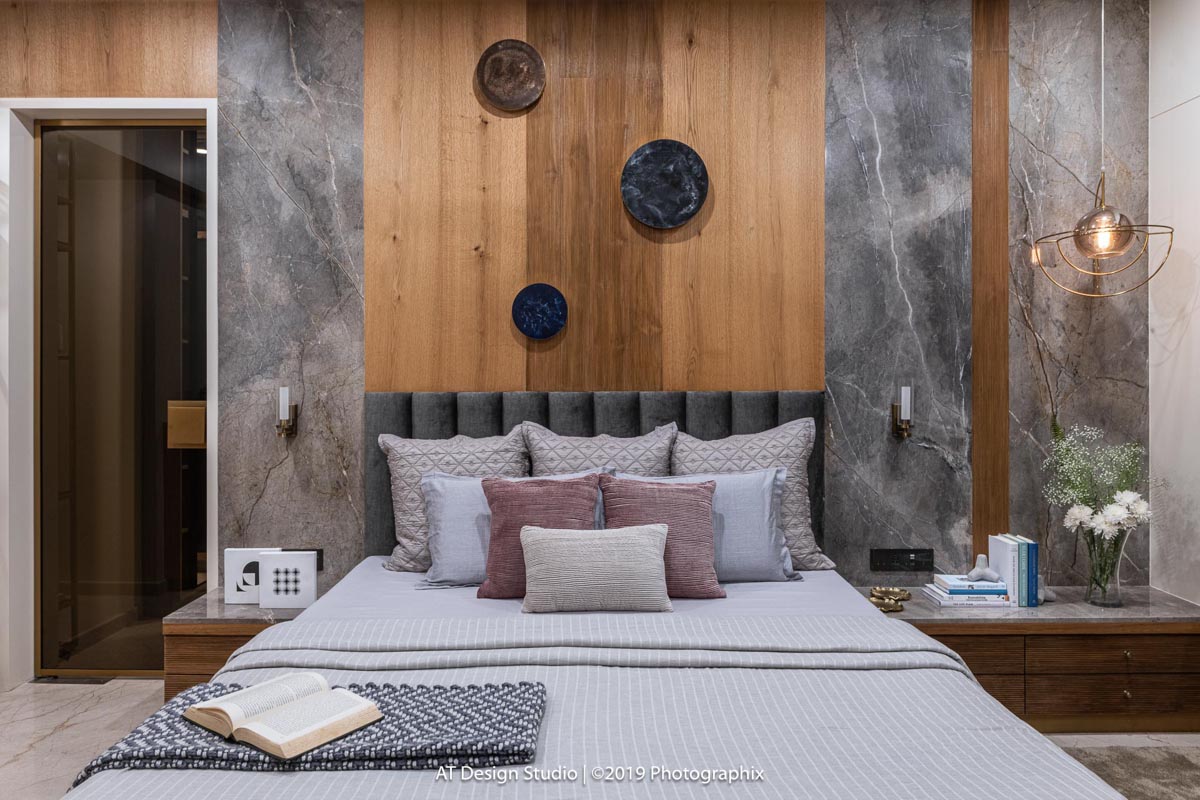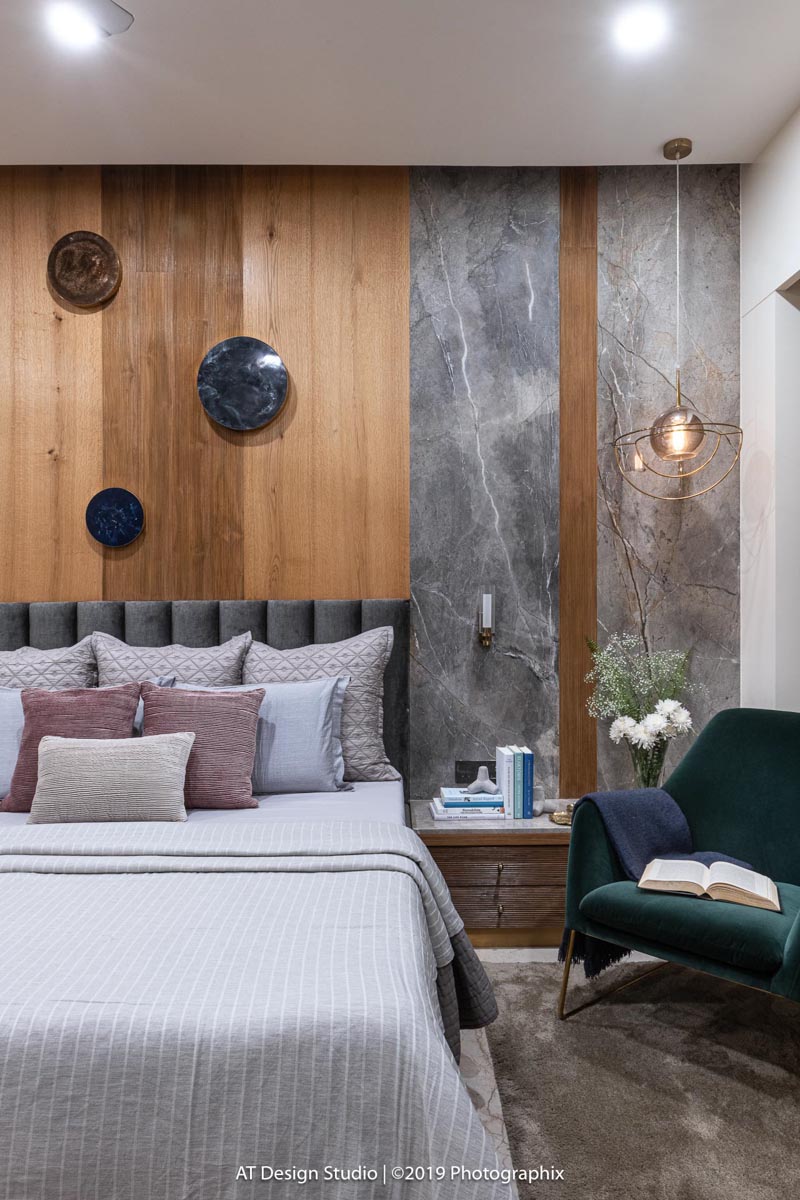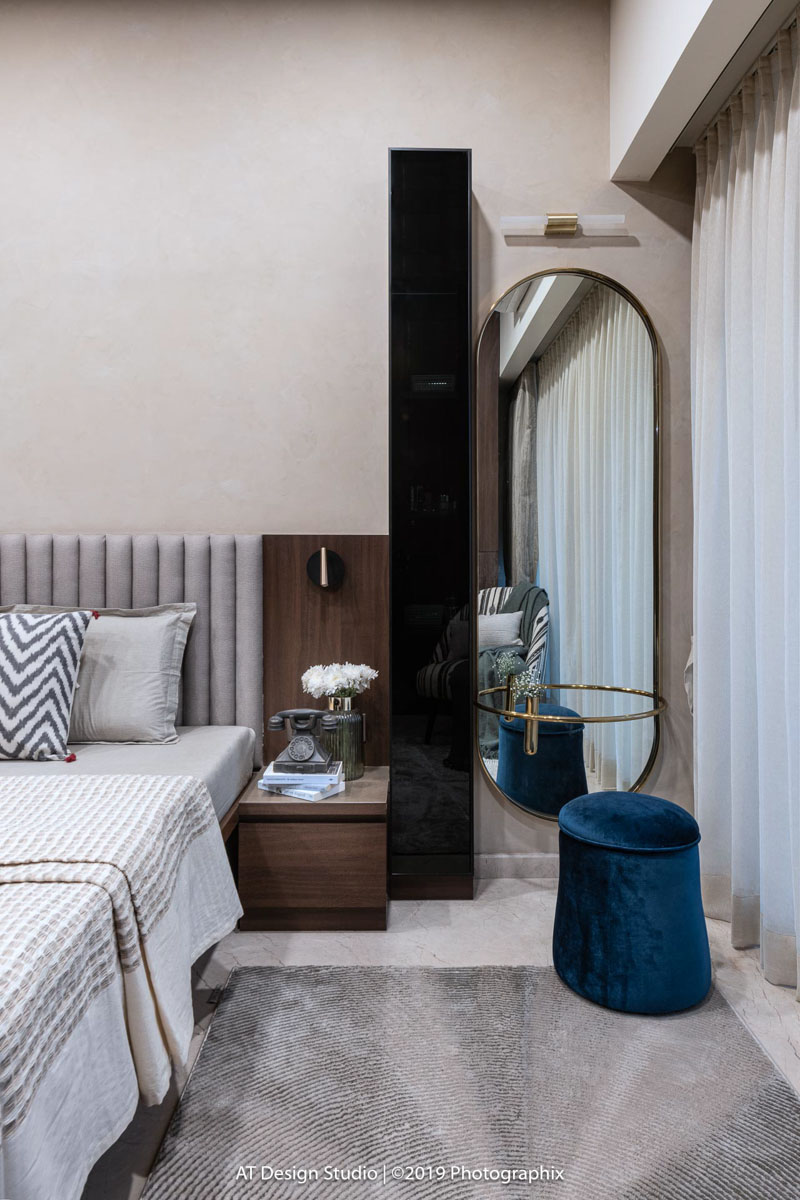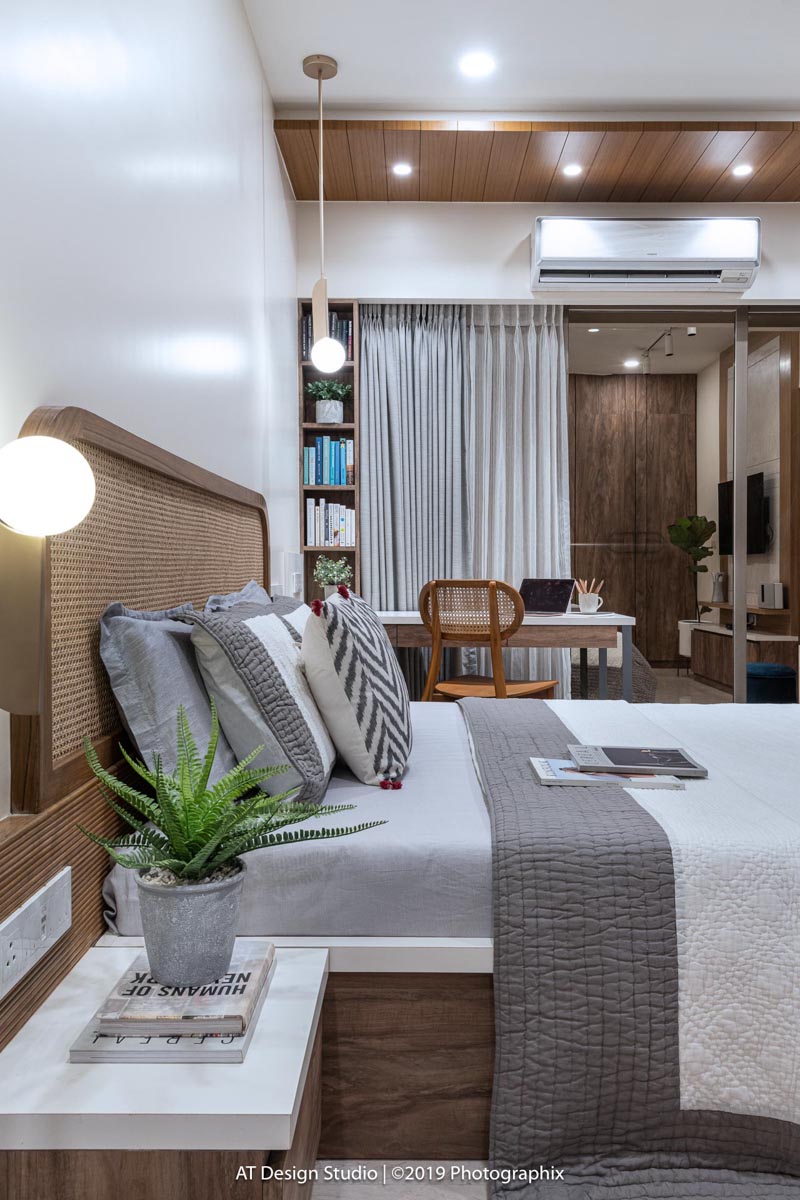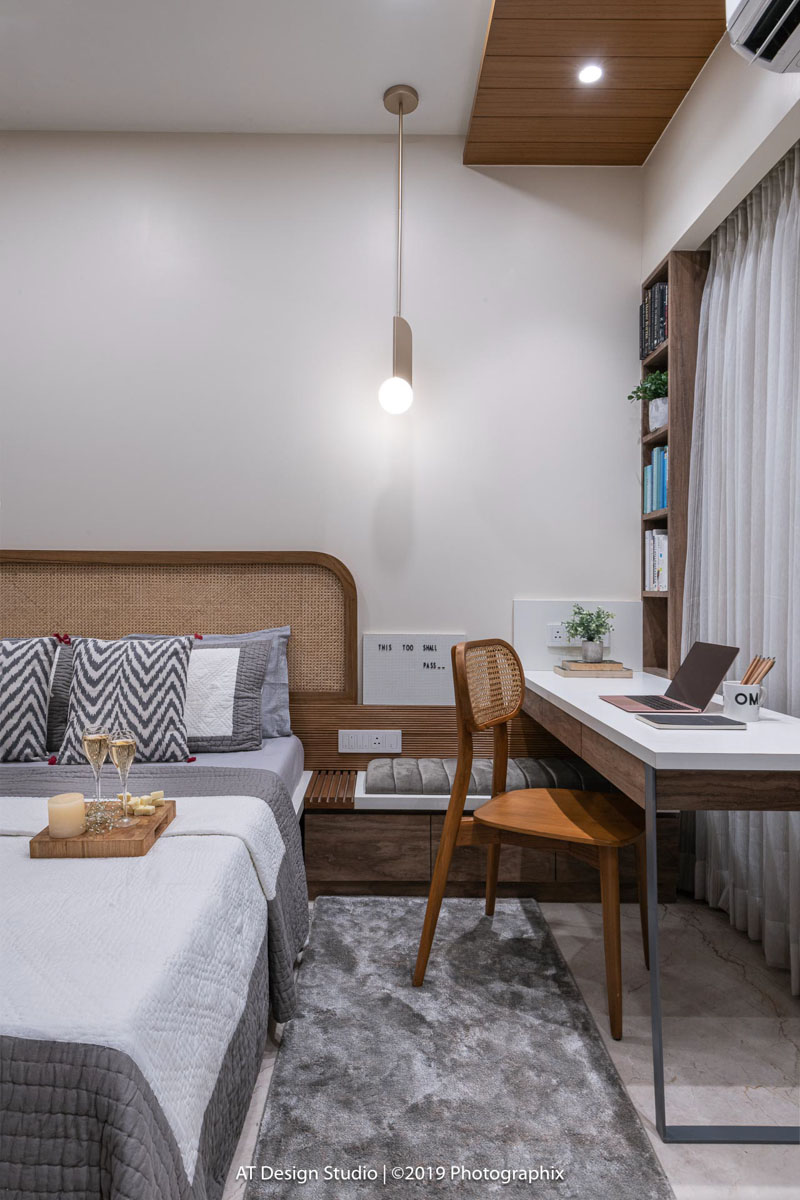 The kitchen also had a muted tone with concrete finish shutters and minimal design aesthetics. The home office could also double up to be a study for the client since they were avid readers.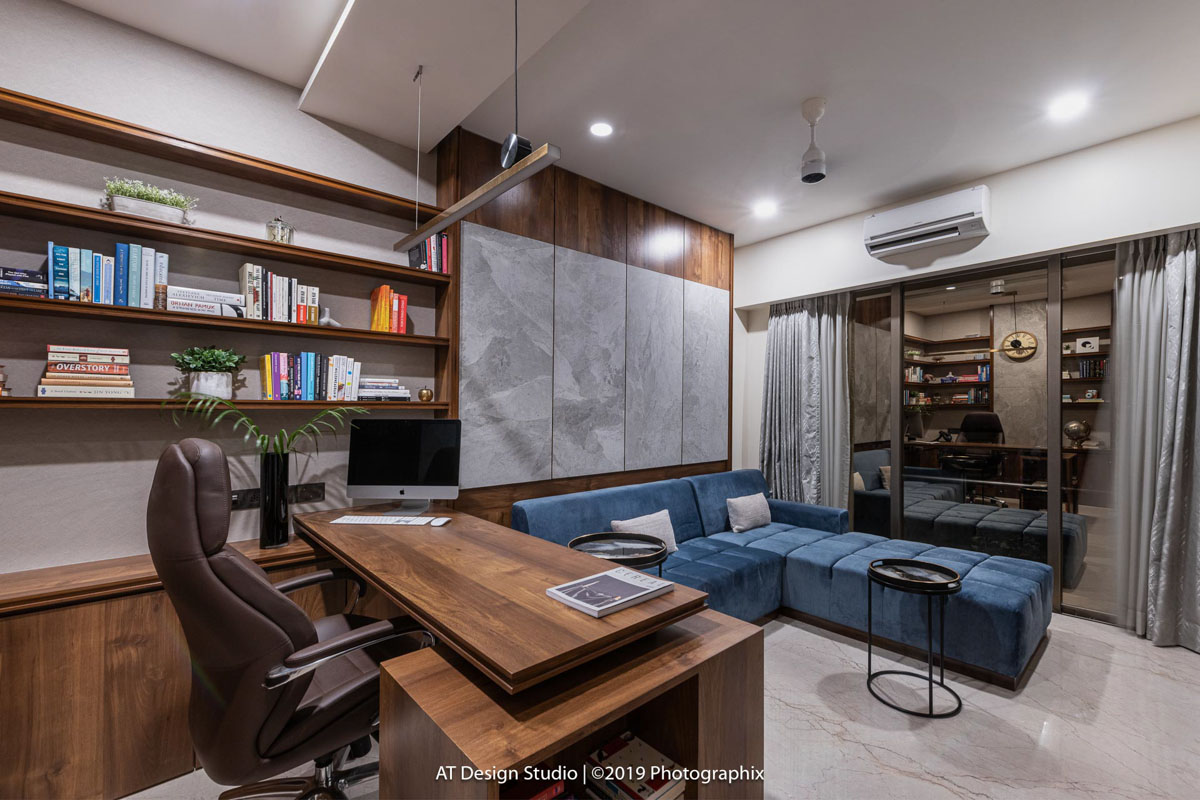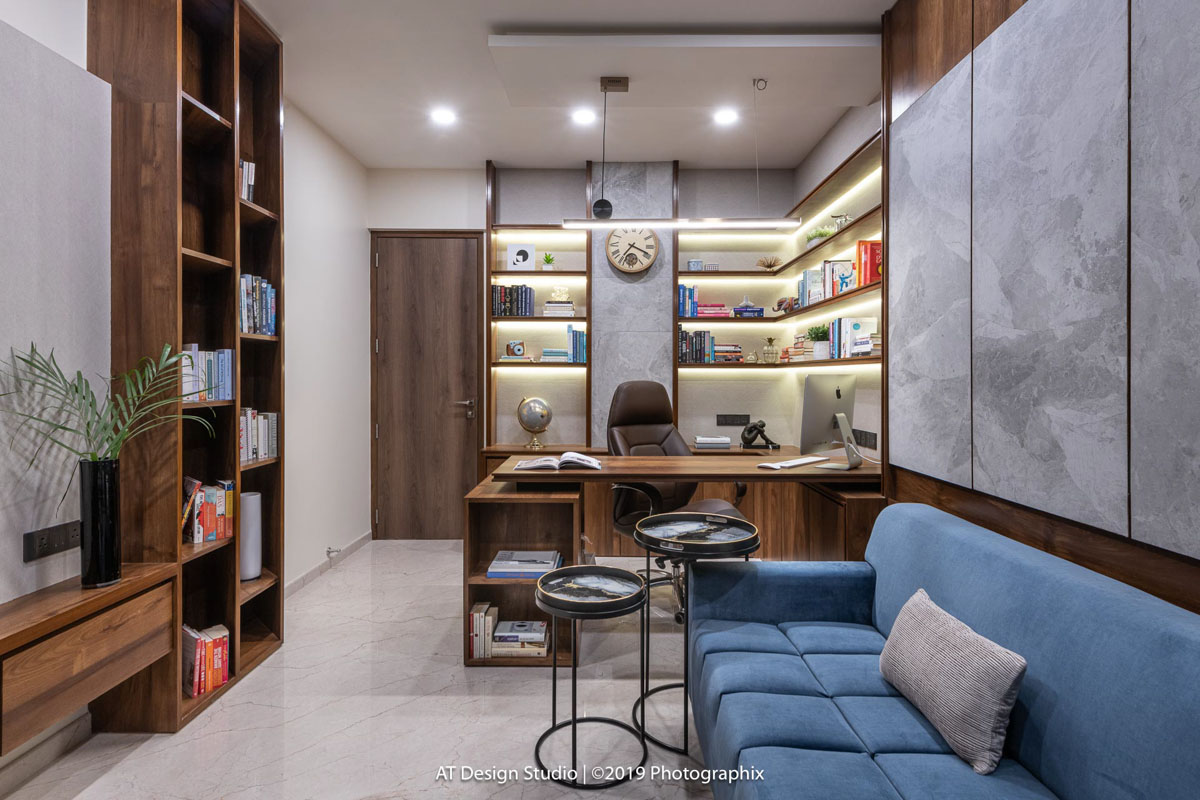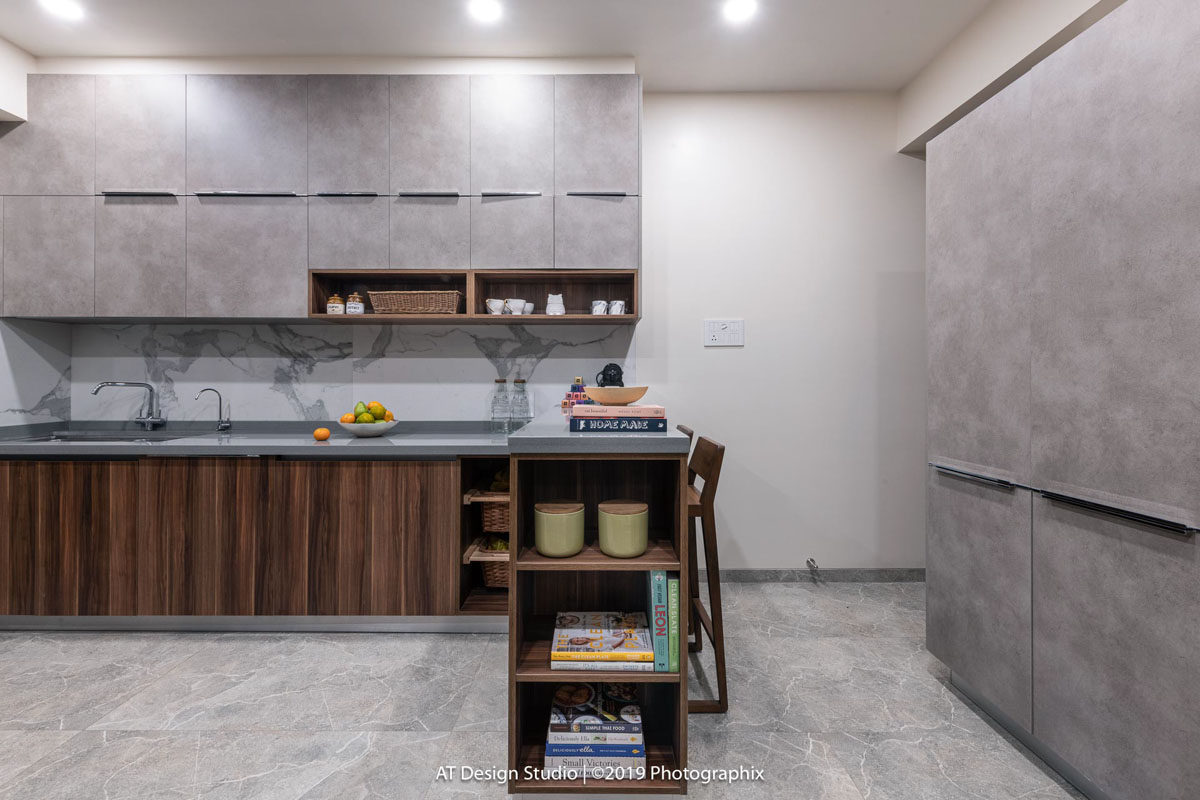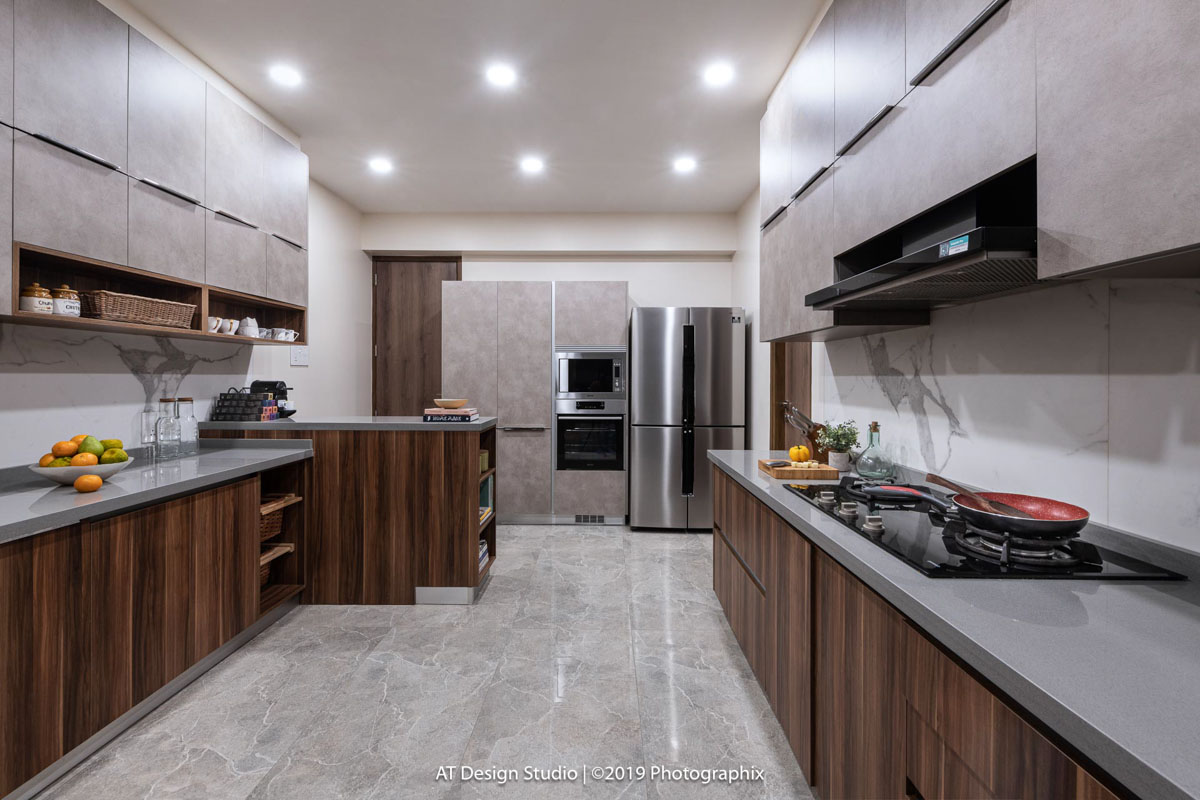 PROJECT CREDITS
Interior Design: AT Design Studio, Mumbai
Principal Architect: Ankita Thadani
Photographer: Photographix – Ira Gosalia.