DE SPOTLIGHT INTERVIEW with designer Gauri Khan, the principal designer at Gauri Khan Designs, Mumbai, India.
GAURI KHAN the well renowned Mumbai based celebrity interior designer.
DE Editor in chief Anirudh Datta had a detailed interaction with the acclaimed celebrity designer for the DE Spotlight interview series where Gauri talks about her design journey and shares her latest interior project – the Red Chillies office for Shahrukh Khan.
It began at home, like it does with all great things. I was redecorating my own home, and other related projects, when people started approaching me to design their properties as well. I took the plunge as a hobby, and before I knew it, it turned into a life-long, fulfilling profession for me. Gauri Khan Designs has been the culmination of a long-standing passion for Interior Design. It came together in less than three months, and it has now been an exciting six years since I undertook this journey.
– Gauri Khan
AD : What inspired you to pursue a career in Design?
GK : I've been intrigued by art since I was a child. The start of my career was when I designed my home in Mumbai, Kaif was the architect. We worked very closely and I learnt alot from him which is when I first realised my inclination of getting into interior design.
AD : Who were your early design heroes and role models?
GK : I have no role models who I emulate or wish to be like.
AD : In few words, how would you define your design philosophy?
GK : My design philosophy is to strike a balance between my personality and my art. Things that I do should reflect a style that is unique. It has to be elegant, quiet, imaginative and thoughtful.
AD : Tell us something about the concept you followed for the Red Chillies office interiors? What was the theme you followed for the entire project?
GK : The place was reformed with vox interiors wall coverings and ceilings which gave them a creative and tactile touch sensation. The infratop ceiling system is innovative and has extraordinary quality. The space has a muted colour theme giving it a sophisticated feel and creates an aura of calmness.
AD : Your most favorite elements of the project? Anything specific you like to share about the project that makes it special for you?
GK : My favorite elements in the office would be the exquisite painting inside the office made by Francois Lesage, the movie posters and the KKR bus.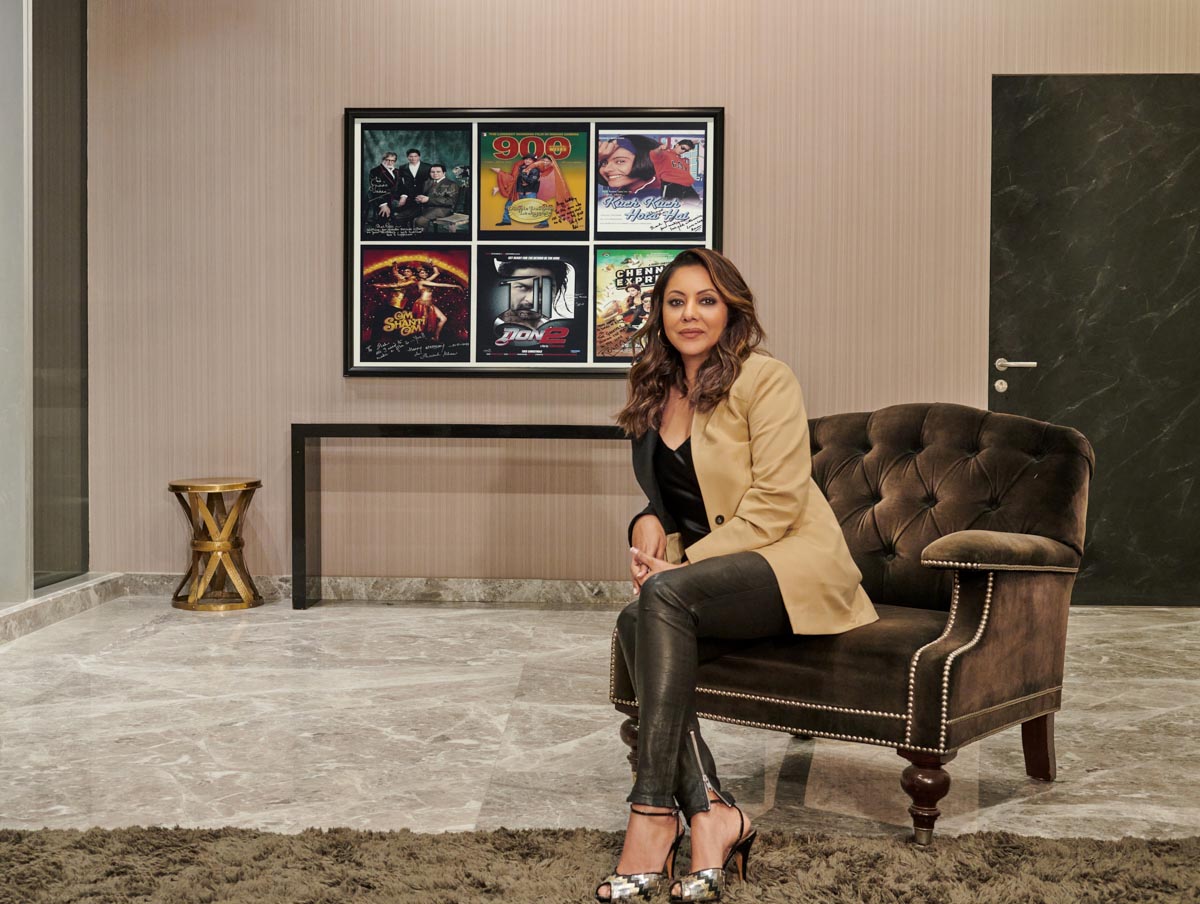 "The work from home and remote working took a new meaning during the pandemic and I thought it's perfect time to refurbish the Red Chillies Office for Shahrukh Khan and create a place conducive for innovative thinking. The exquisite Kerradeco wall and VOX Soffit ceiling promises extraordinary quality. I would describe the space to be an eclectic mixture of antique and modern designs with lots of art and personalised memorabilia with shades of grey, black and white."
– Gauri Khan
AD : Any new project you are working on currently that you would like to talk about?
GK : I am currently working on a project in Imphal. It is a huge hotel, one of a kind and I am very excited to be working on it but because of Covid-19, everything has taken a step back and the timelines have moved a little haywire.
AD : DE aim's to highlight the young architects and designers creating a positive change in the field of Design. Being one of the acclaimed young designers today, what do you think is the way to move forward to create a successful design practice in the 21st century?
GK : Definitely having your space flexible and versatile. It should be comfortable, yet stylish that reminds one of a far-away holiday considering how Covid-19 has taken a toll on our travel desires.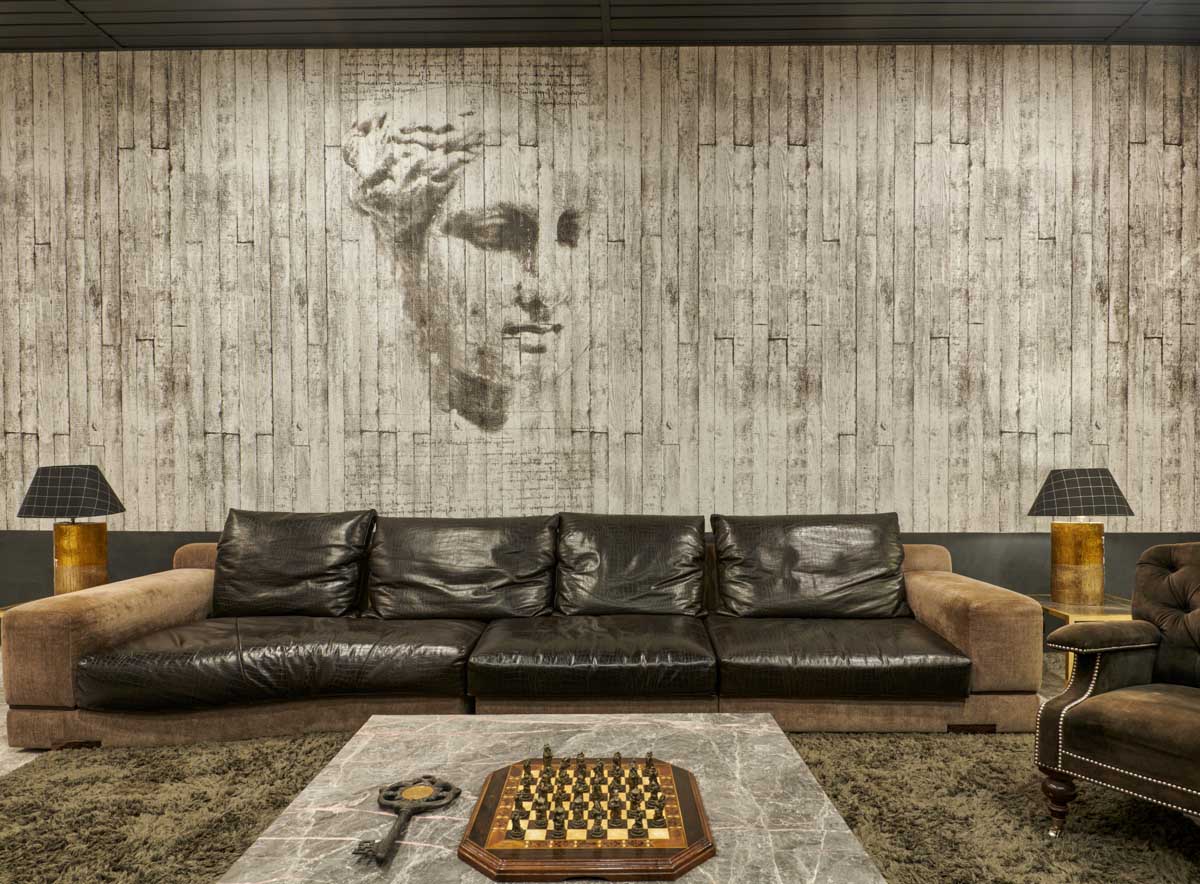 Read the full interview below in our DE magazine Edition.