The wine and green colour palette creates a perfect vibrant ambience for this cafe in Goa.
Project Name : Divo cafe & bar
Project Location : Goa, India
Architects/Designer : Archizi Studio
Project Status : Built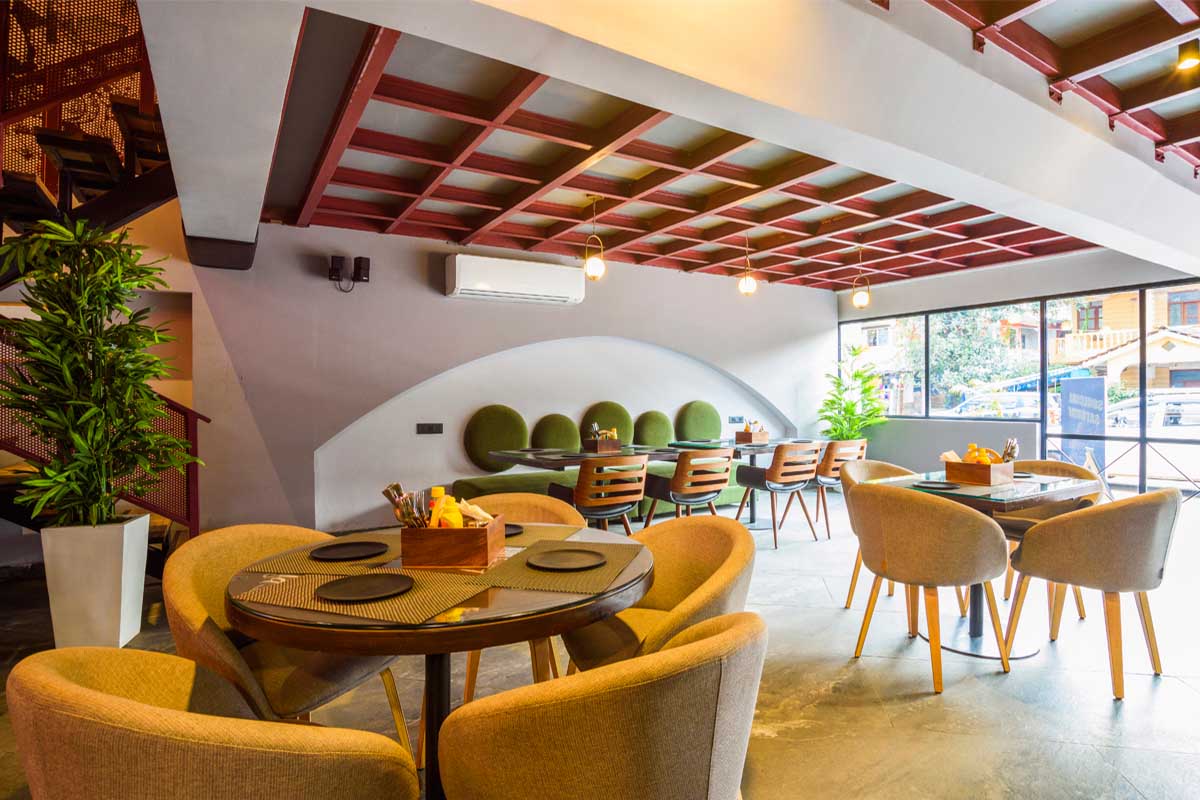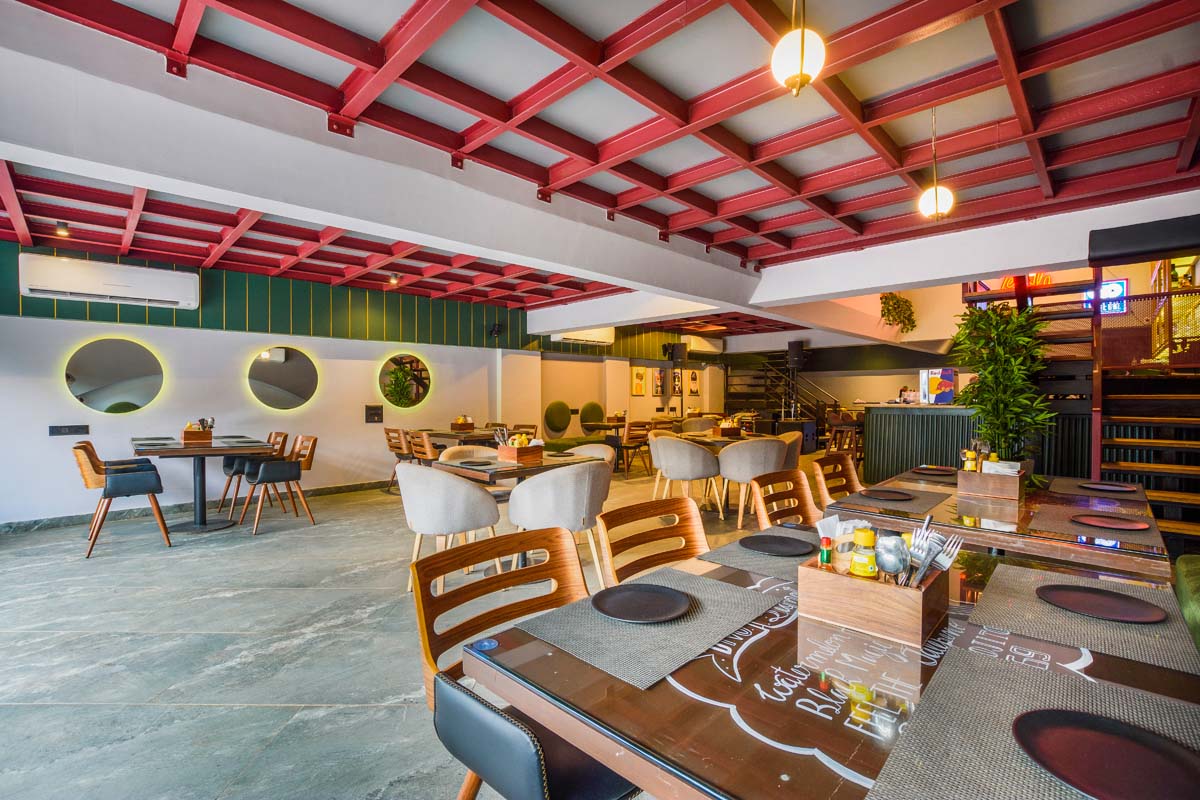 text description by the architects.
A wine and green colour palette, punctuated with a neutral grey, creates a vibrant ambiance for a cafe as well as a bar. Divo is located on the main road, a glass facade creates a seamless connection with the outdoors and conveys a feeling of openness, which is inviting for people walking past outside. Planters and artworks were chosen to create a cosy and casual feeling along with chic interiors and materiality.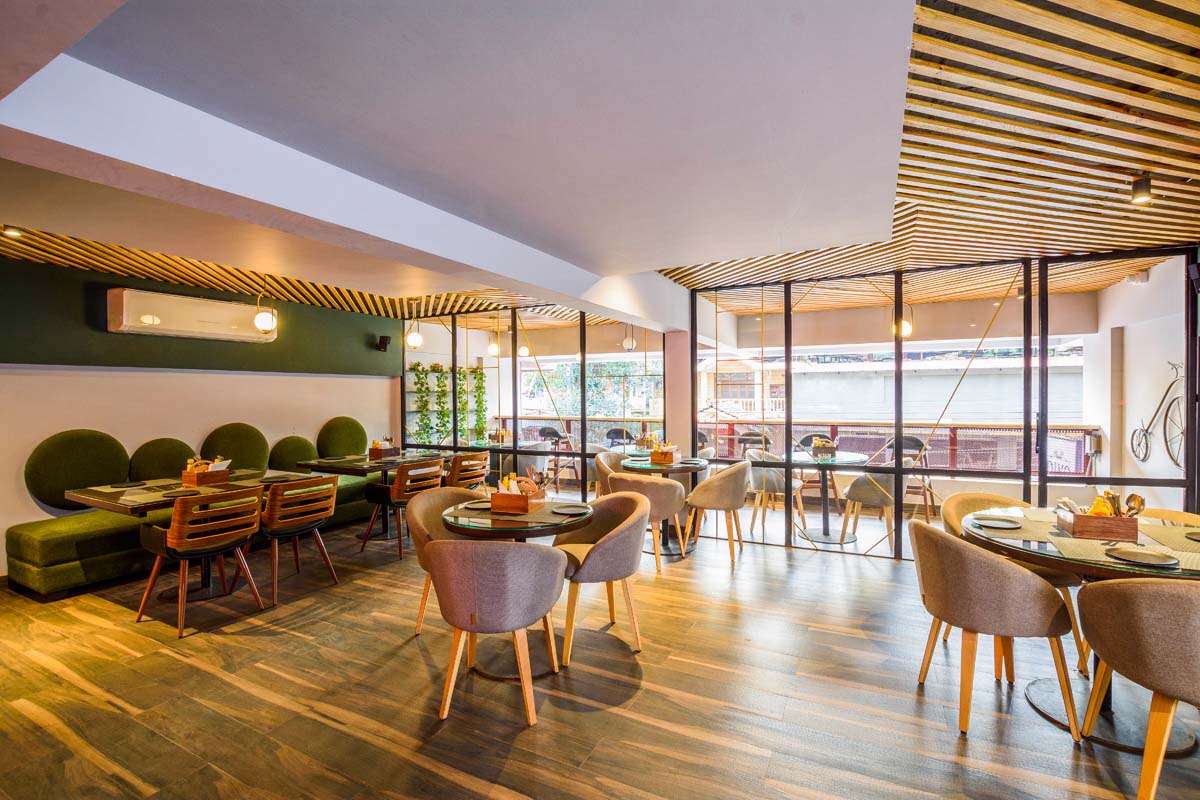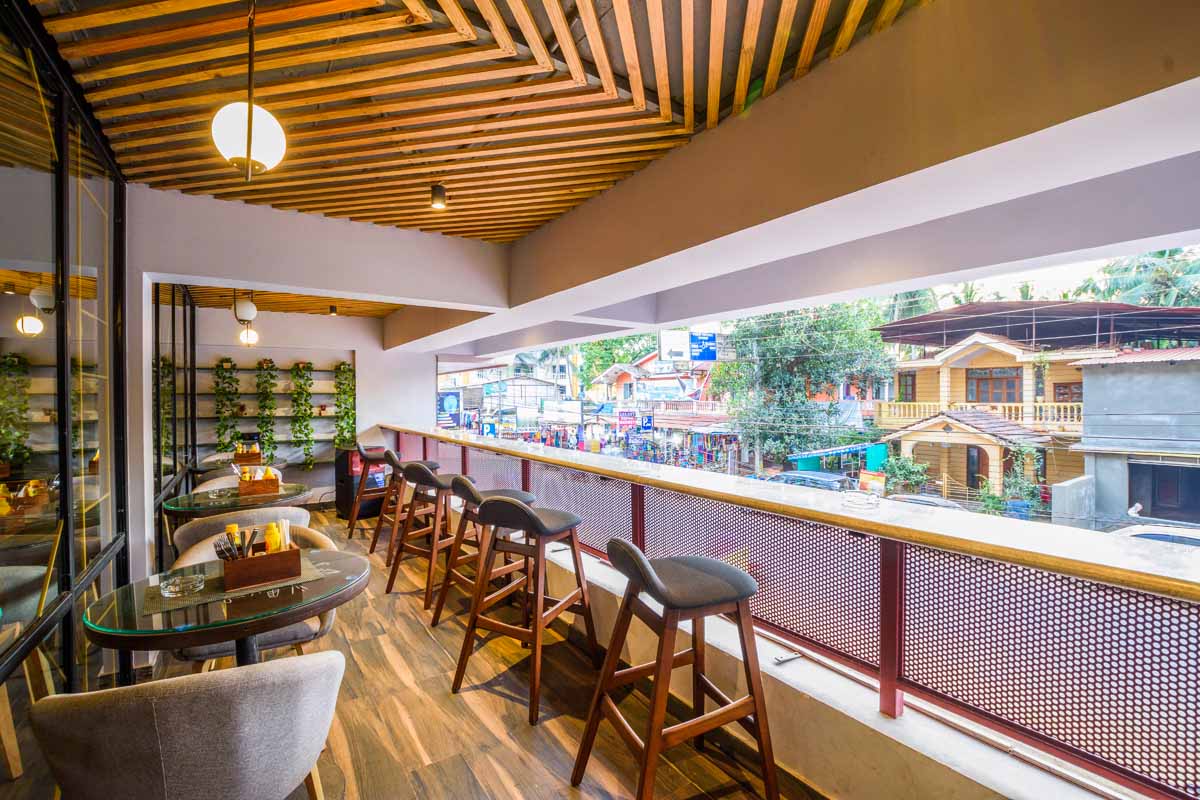 Most things were crafted was on site; the furniture, bar fabricated on site. The ceiling panelling made from locally sourced pine in Goa. The art was based on works of the famous illustrator Mario Miranda, featured regularly in Times of India and Economic Times.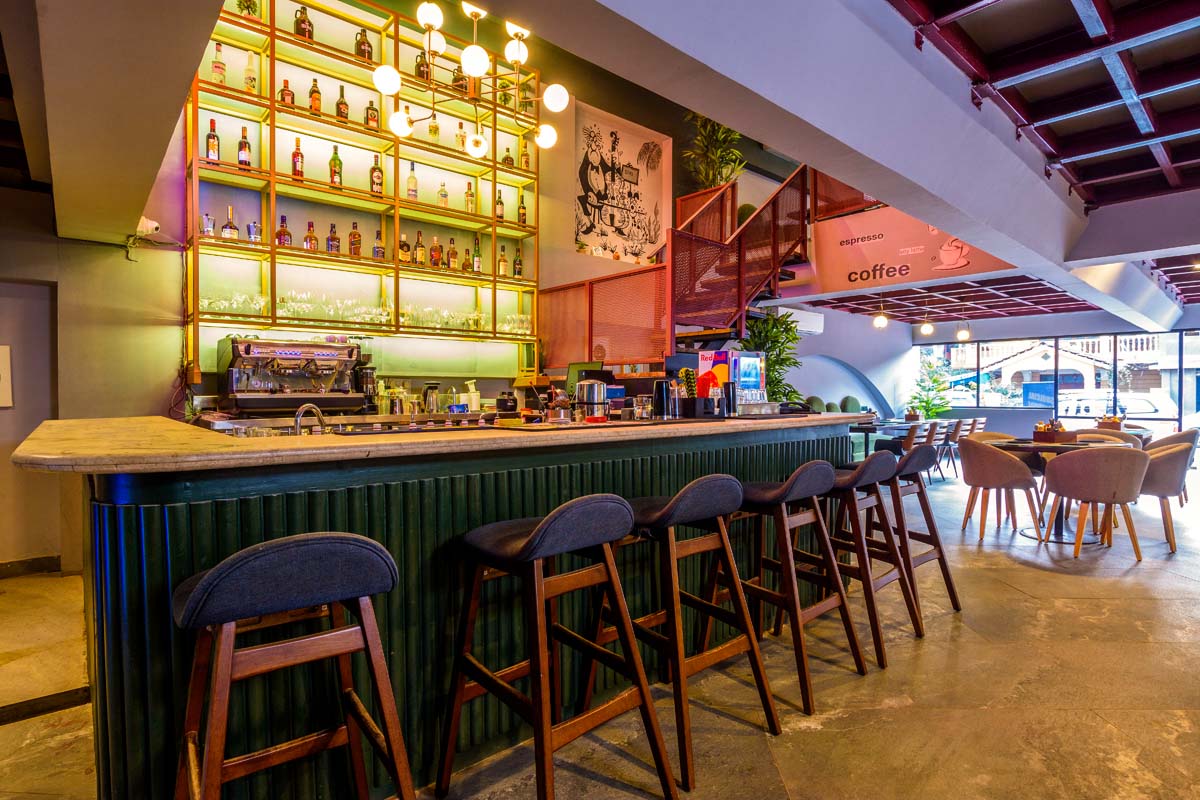 Photo courtesy: Archizi Studio.
PROJECT CREDITS
Interior Design: Archizi Studio – New Delhi, Goa.
Principal Architects: Rhea Kumar, Lakshay Kumar.