This home in Hyderabad by Crafted Spaces shows a bold display of colour.
Project Name : The Colour Abode
Project Location : Hyderabad, India
Project size : 15,000 sq. ft.
Architects/Designer : Crafted Spaces
Project Status : Built
Instagram : @crafted_spaces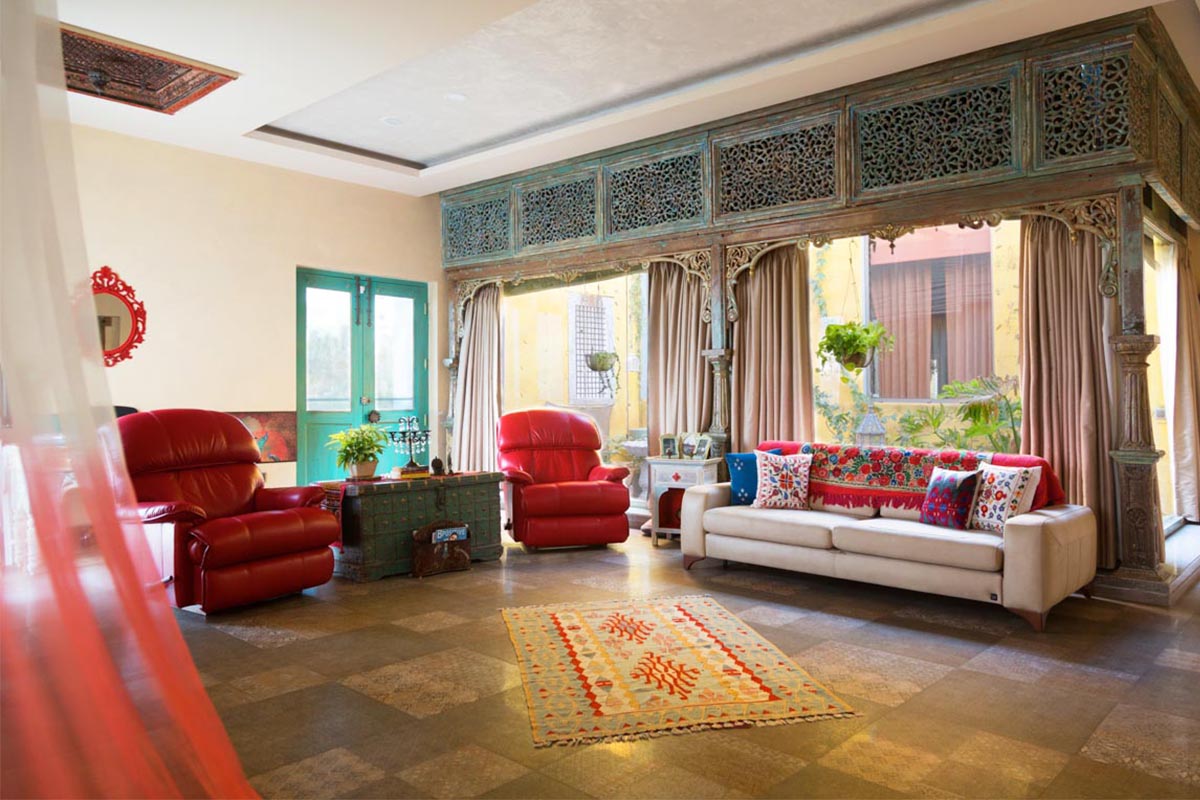 Text description by the architects.
This House is located in a quiet locality in Hyderabad surrounded by greenery. The design of the house encapsulates the extraordinary views surrounding it with big windows framing the sights around. It is spread across 15,000 sq. ft. over 4 floors and 2 lower ground levels for sports and fitness levels.
The Clients Love the play Colour and they weren't afraid of letting us experiment with bold combinations, textures and new materials.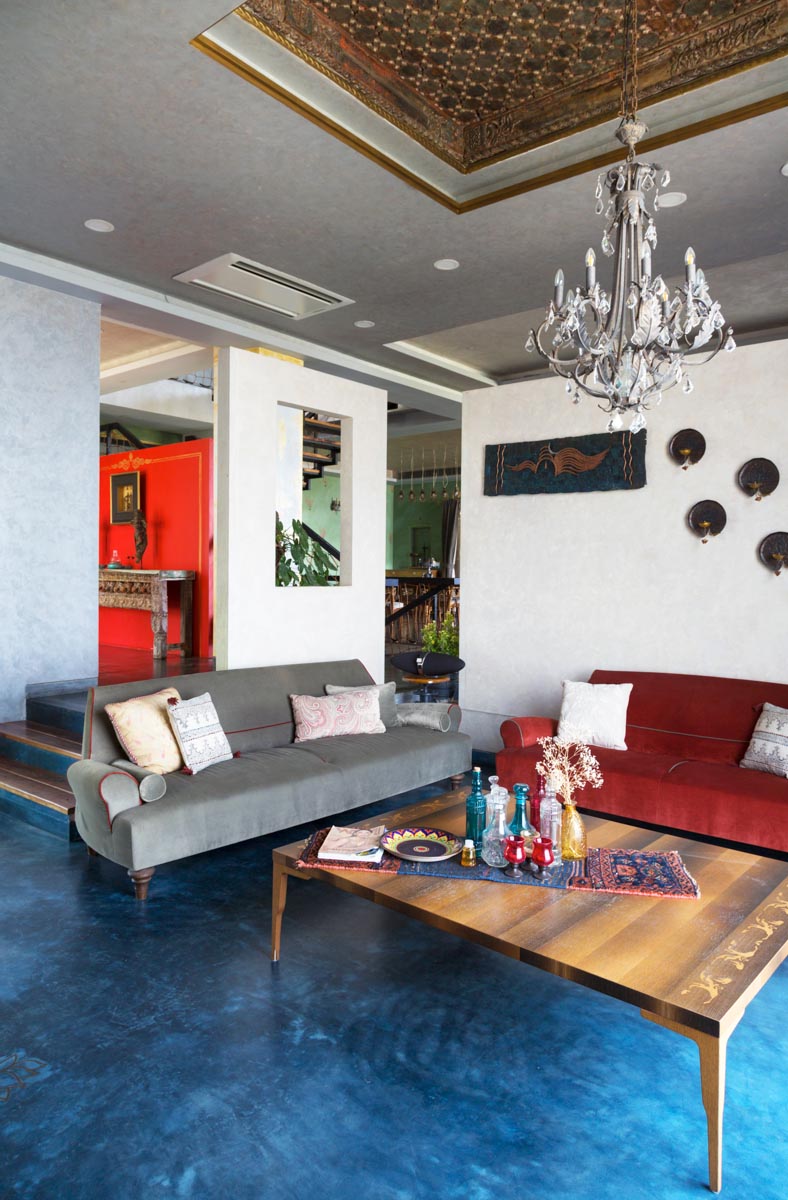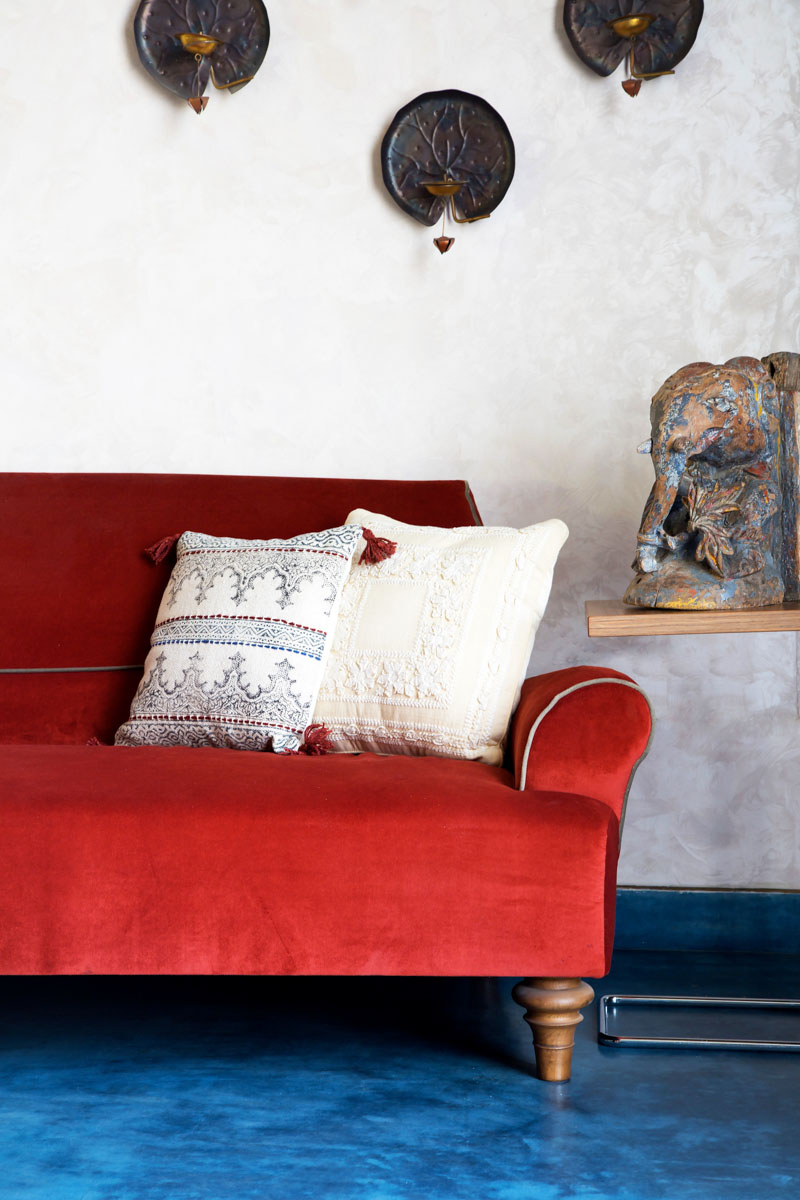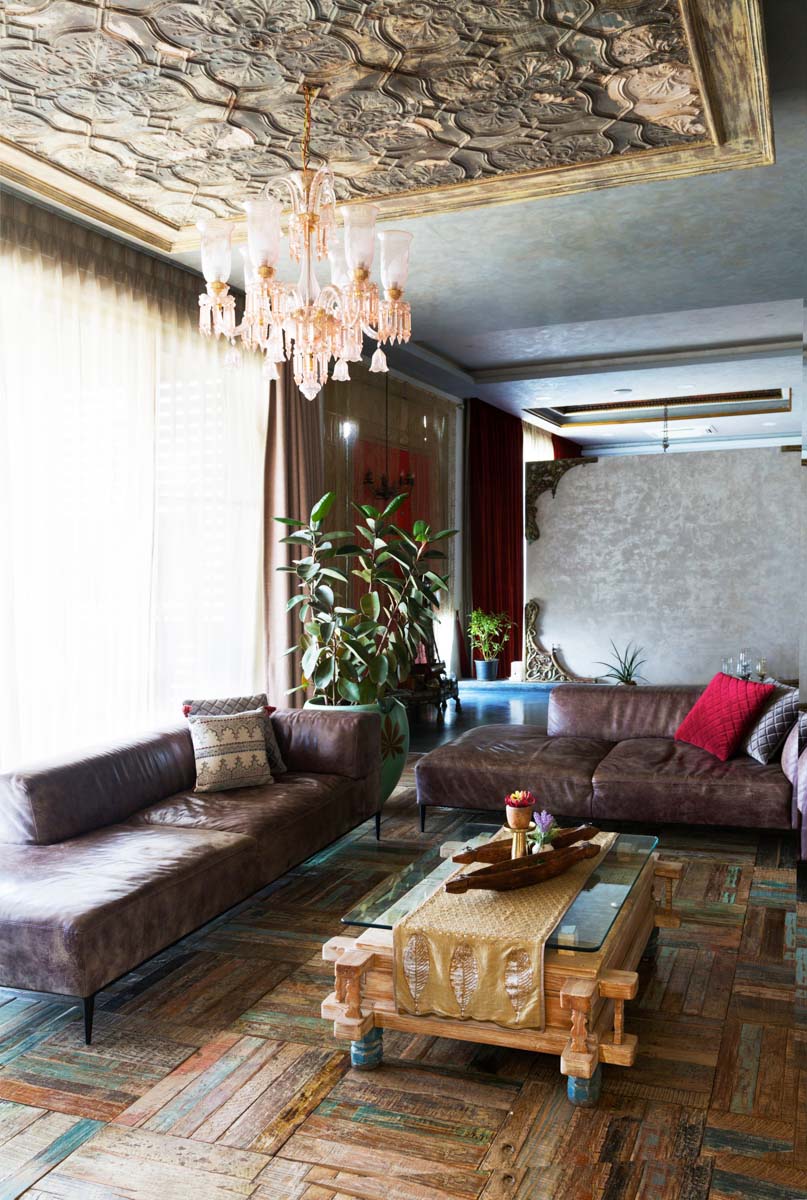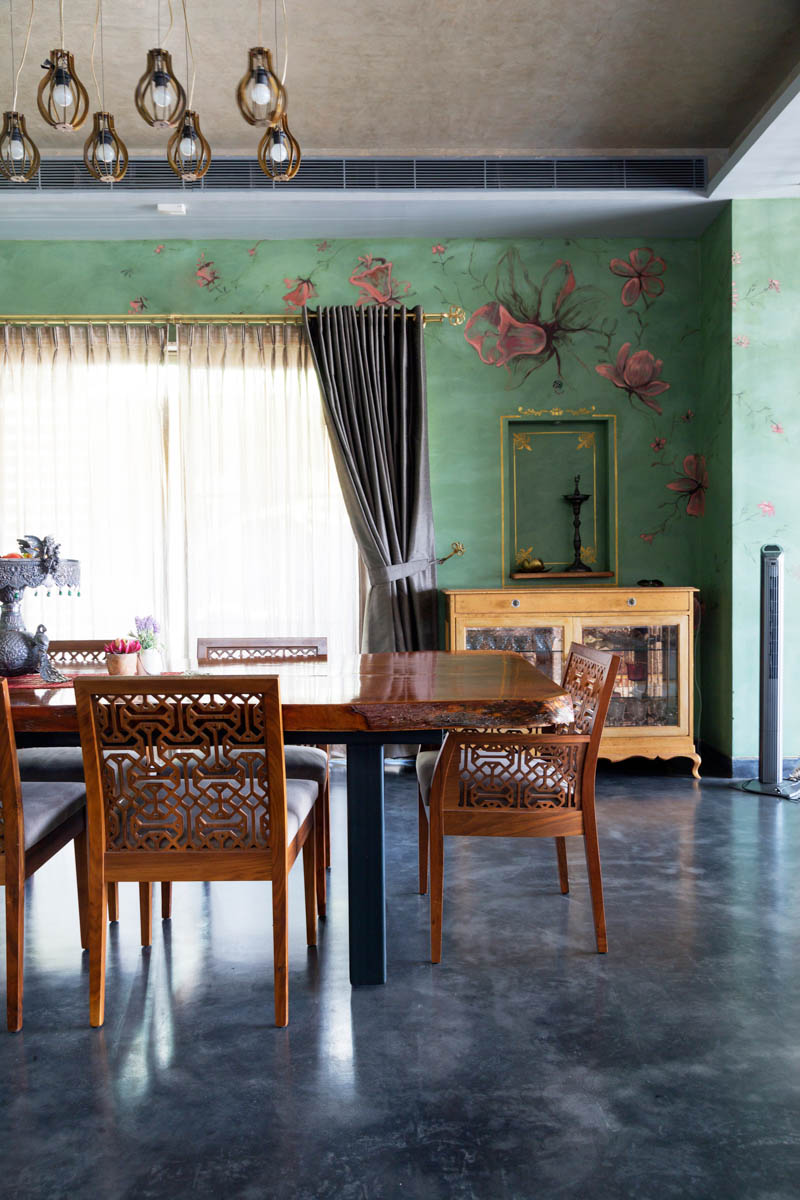 We have named this residence "The Colour Abode". As the name suggests, this home is a bold display and use of colour and colour sets the tone in every space. Each Space has been given one bright colour either on the wall or the Floor or the furniture. The whole house follows a modern rustic theme.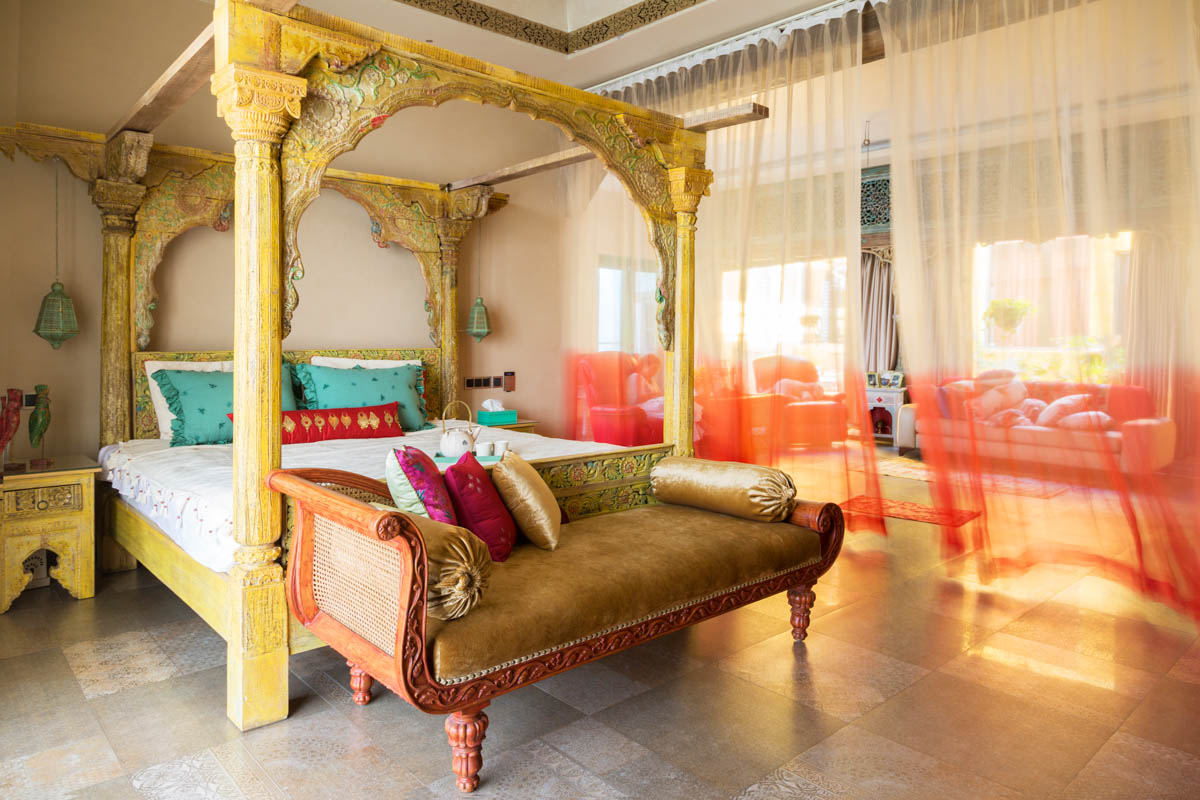 The clients wanted a house that reflected Indian Elements and beliefs but with a play of modern and contemporary. They wanted a space that was bright and in tune with all ages of the Family.
The design reflects the essence of modern rustic design, giving the private spaces a connection to the tranquility of nature. This home displays a bold display and use of colour and modern furniture is juxtaposed with traditional oxide floors, doors and carved elements creating the perfect mix of old and new. The ceilings are adorned with beautifully carved wooden Pieces from Rajasthan and rustic Chandeliers that take you back in time.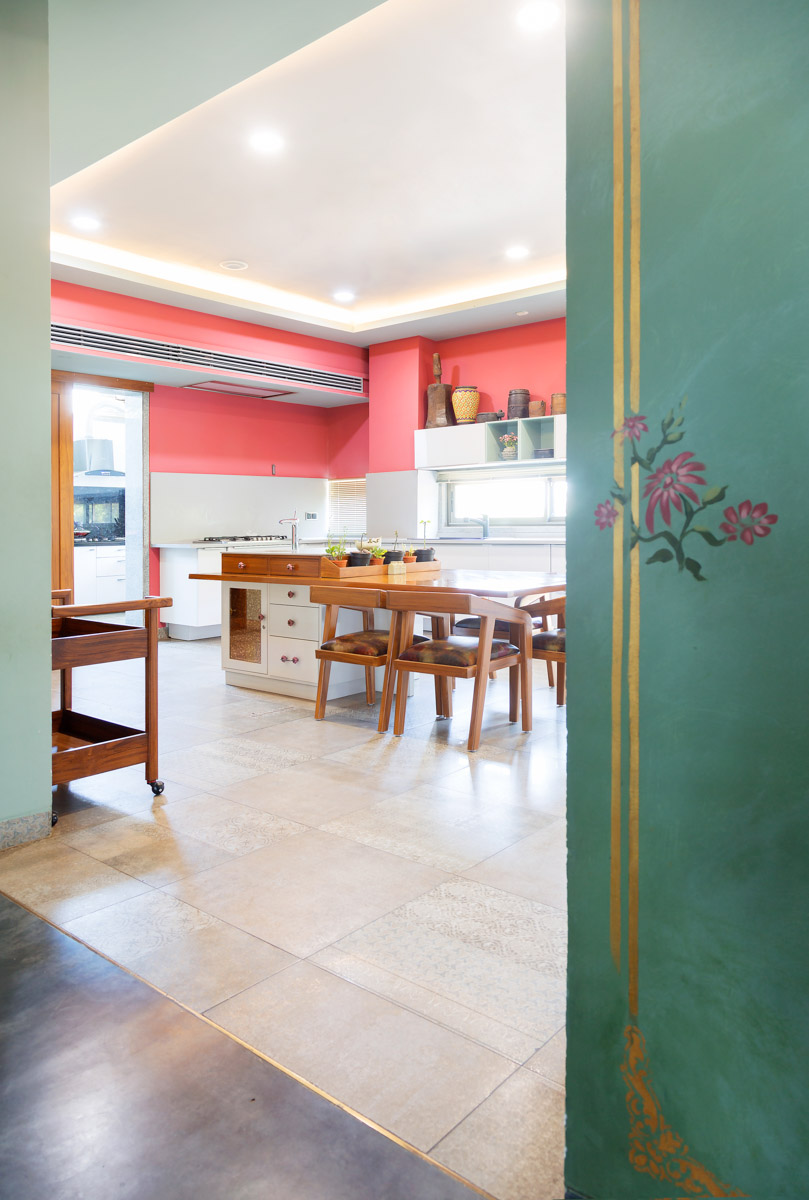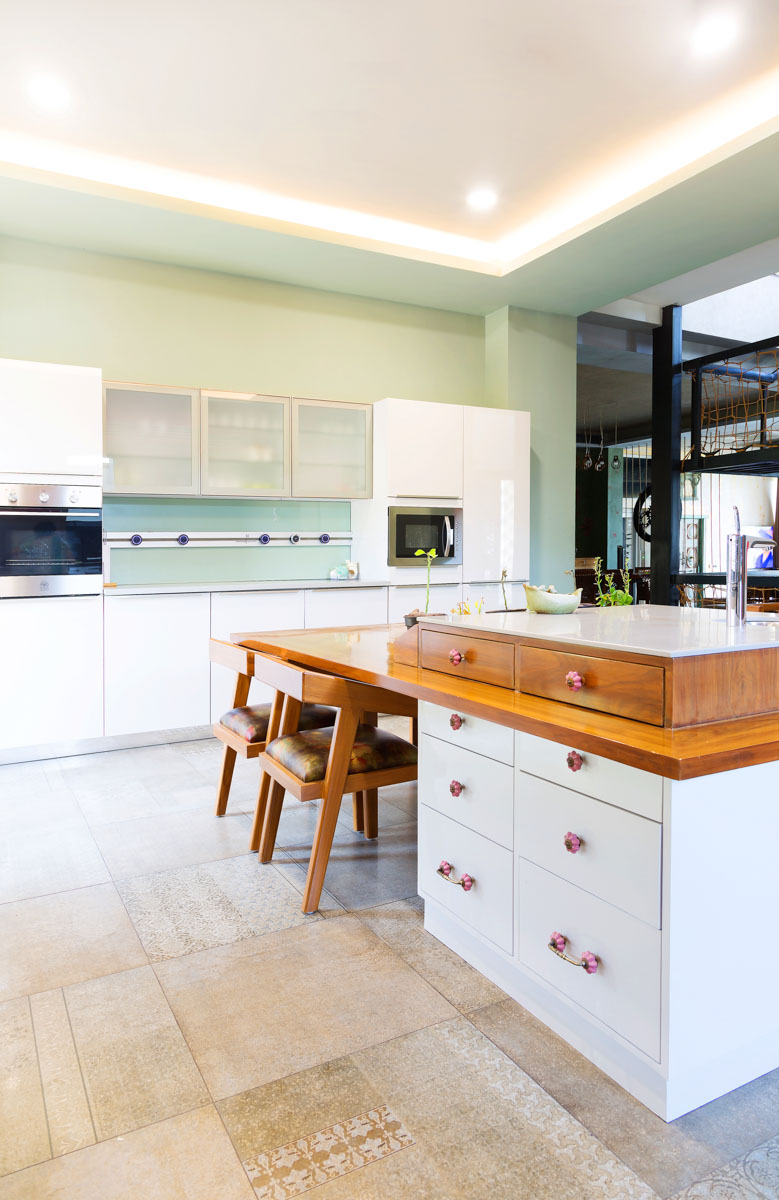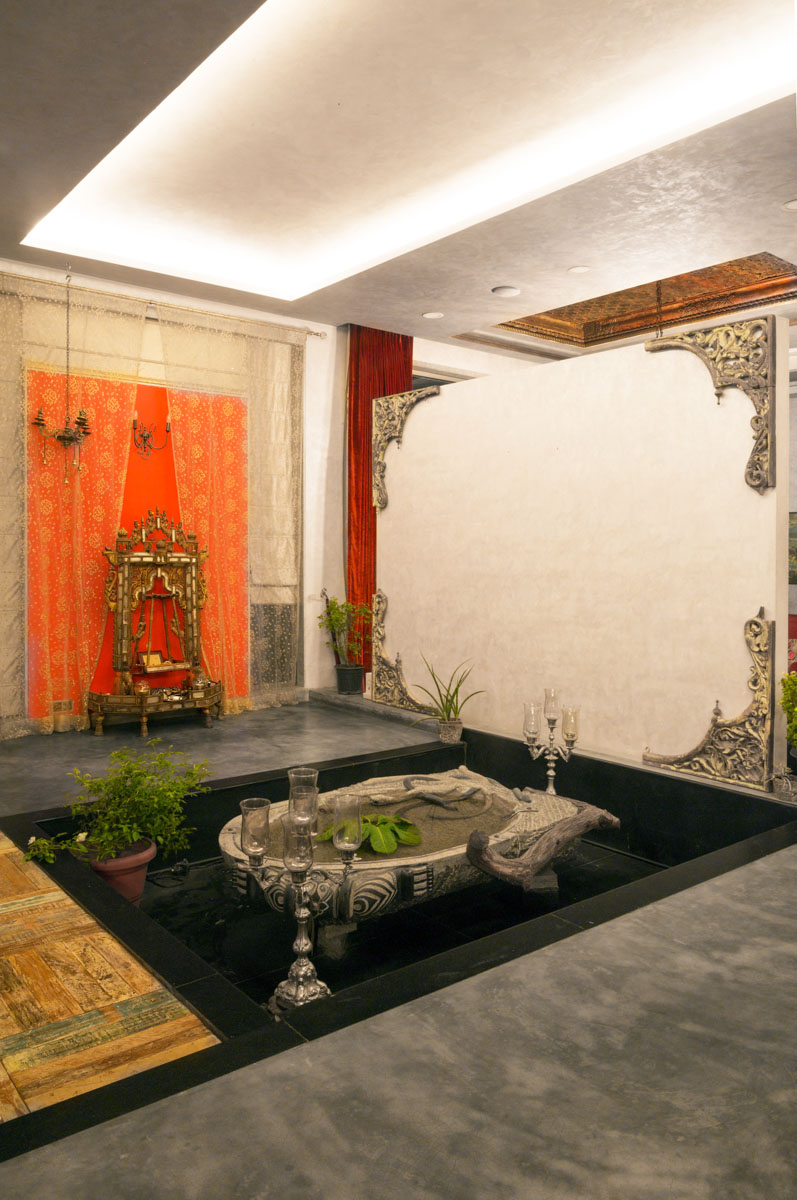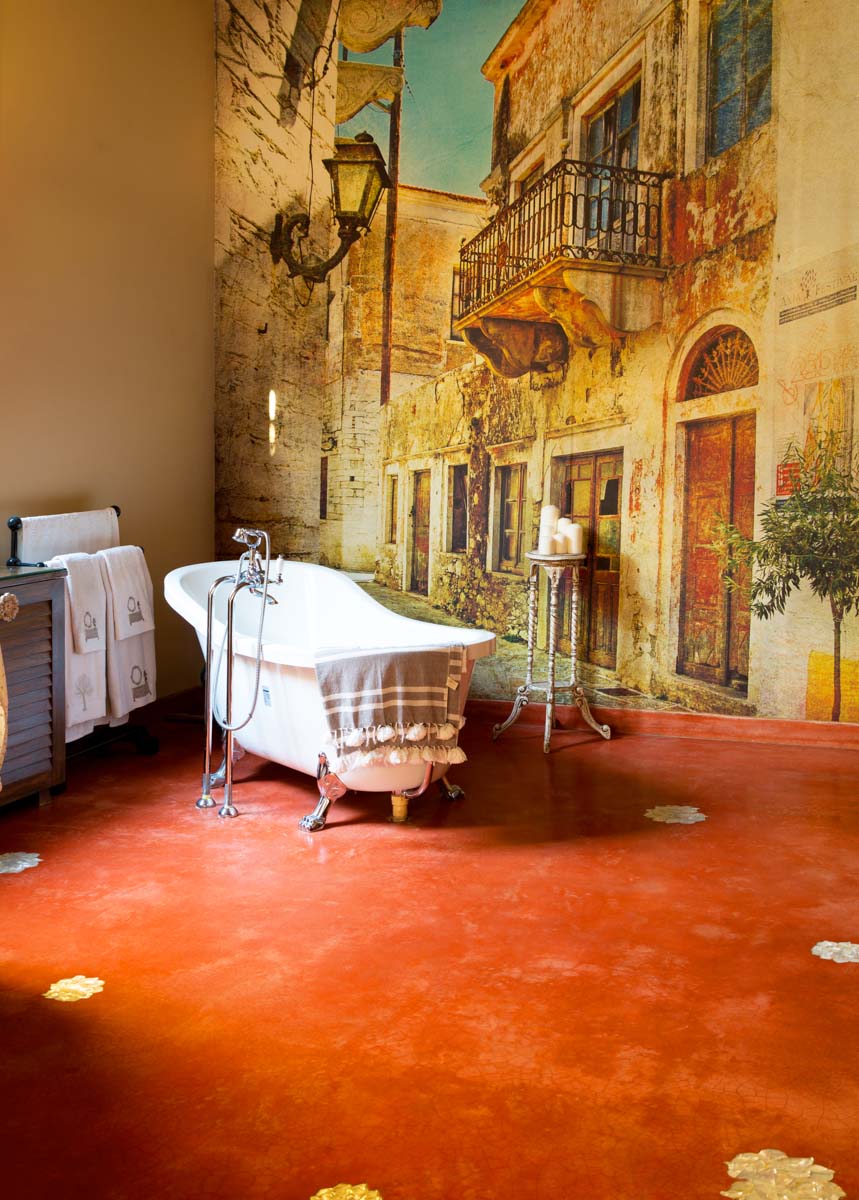 Photographer: Sankeerth Jonnada.
PROJECT CREDITS
Interior Design: Crafted Spaces, Hyderabad
Architects: Mitali Aharam and Supriya Lolayekar.