Studio Untitled designs their own studio in Pune with an interesting highlight of teal and rust front entrance.
Project Name : Studio Untitled Office
Project Location : Pune, Maharashtra, India
Project size : 800 sq. ft.
Architects/Designer : Studio Untitled
Project Status : Built
Website : www.un-titledstudio.com/
Instagram : @studio_untitled2019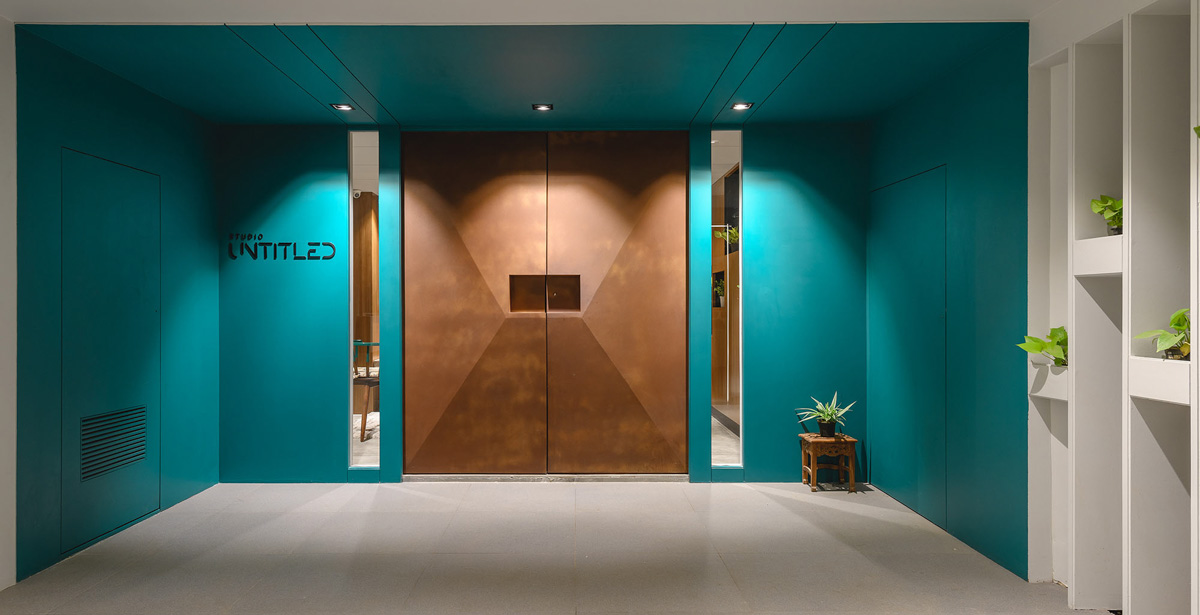 Text description by the architects.
The overall design concept for the studio was to give a very modern earthen feel to the whole space with the use of basic materials which are used in any day to day construction site namely wood , concrete , metal and bricks. Colours were added in the form of natural plantation. The overall colour palette has been kept neutral, the splash of teal on the entrance area to go with the rust of the main entrance door becomes the main highlight of the whole space.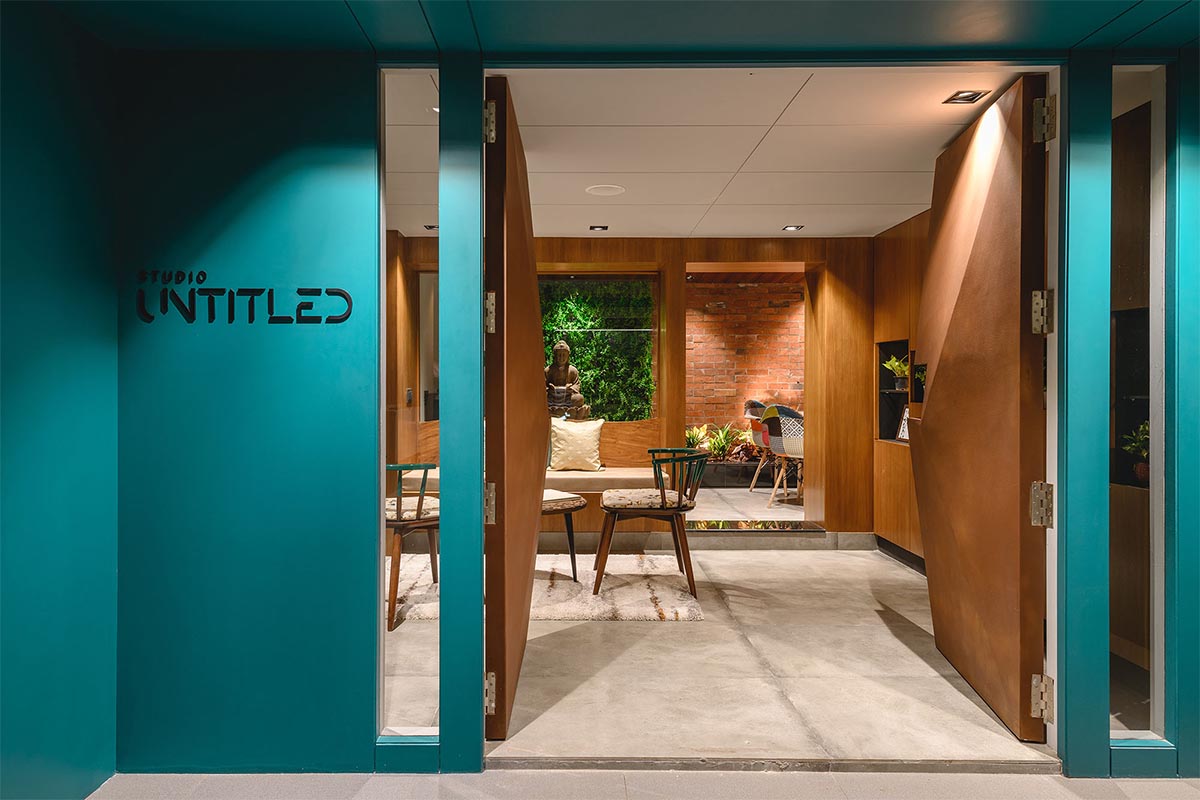 The design process began with understanding the basic requirements for the space along with  recognising the actual problems of the available space and finding the solutions for the same. The main entrance door opens up into a waiting area for clients and visitors , behind the waiting area is the breakout area which has a very soothing and fresh ambience , the breakout area has been designed to have informal meetings with the clients and vendors alike.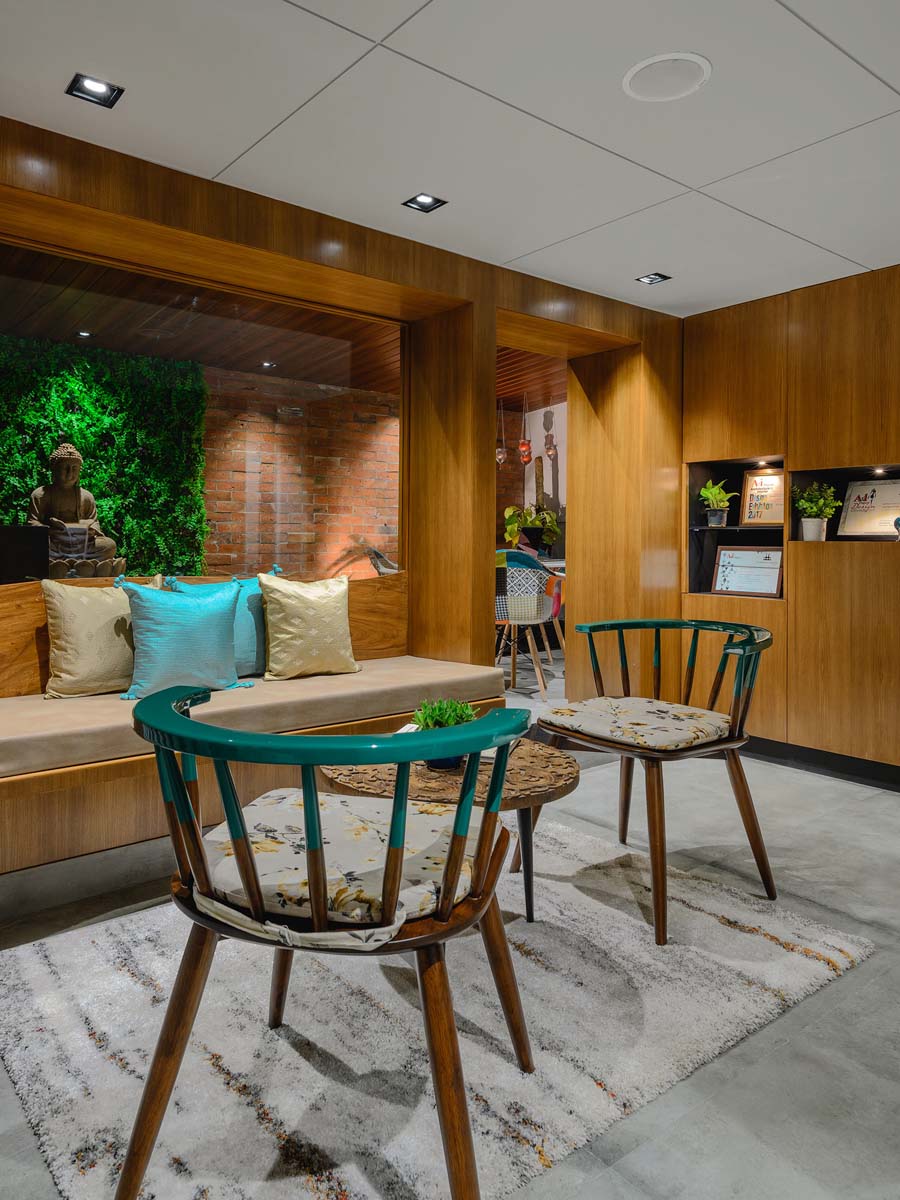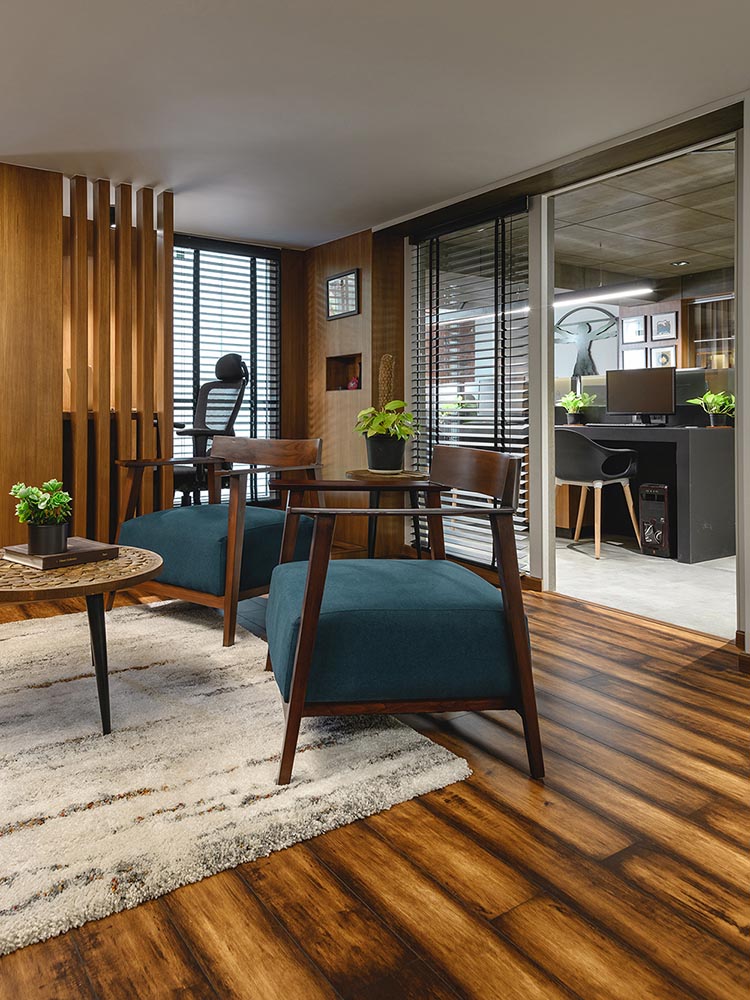 Adjoining the waiting area is the work studio with a linear workstation for the staff along with a printing station on one side and storage area on the opposite side. A continuous passage passes through the work studio to the main cabin. The cabin has been divided into two sections namely the desk section and the presentation section. There is also a small working corner overlooking an adjoining garden space designed  for the designer to peacefully work on his designs.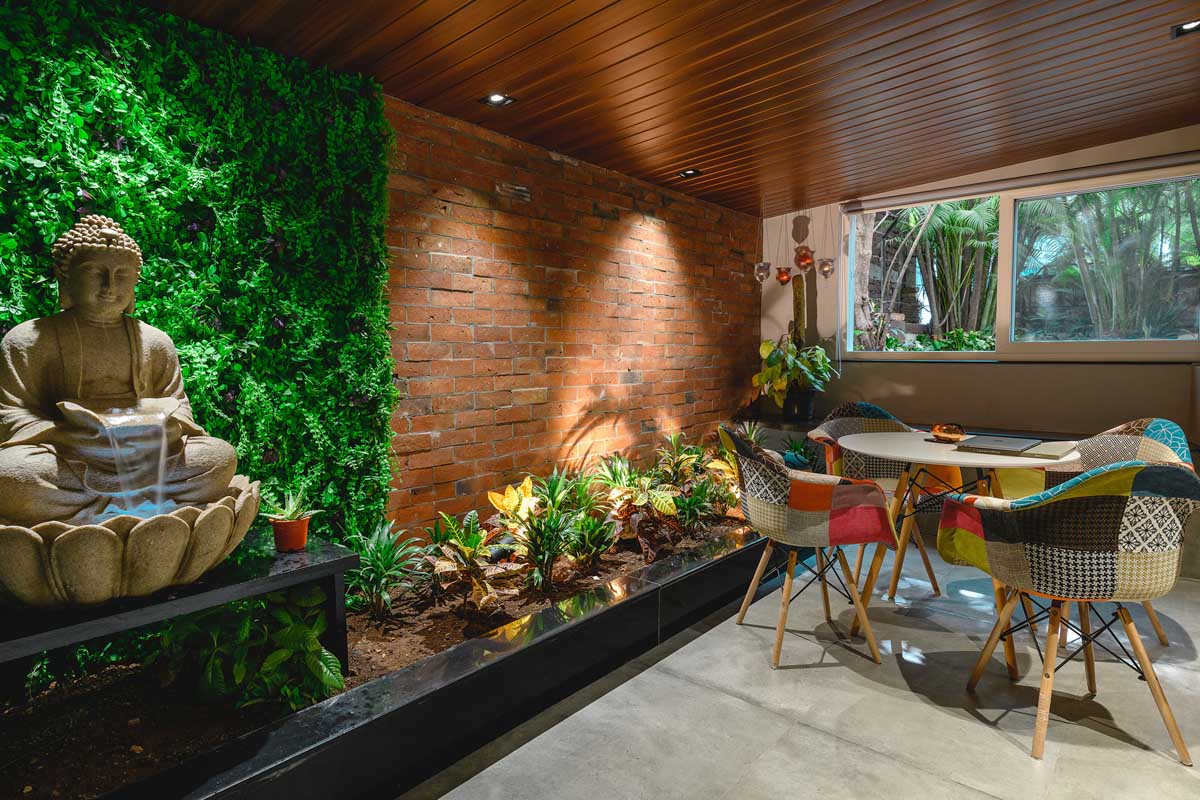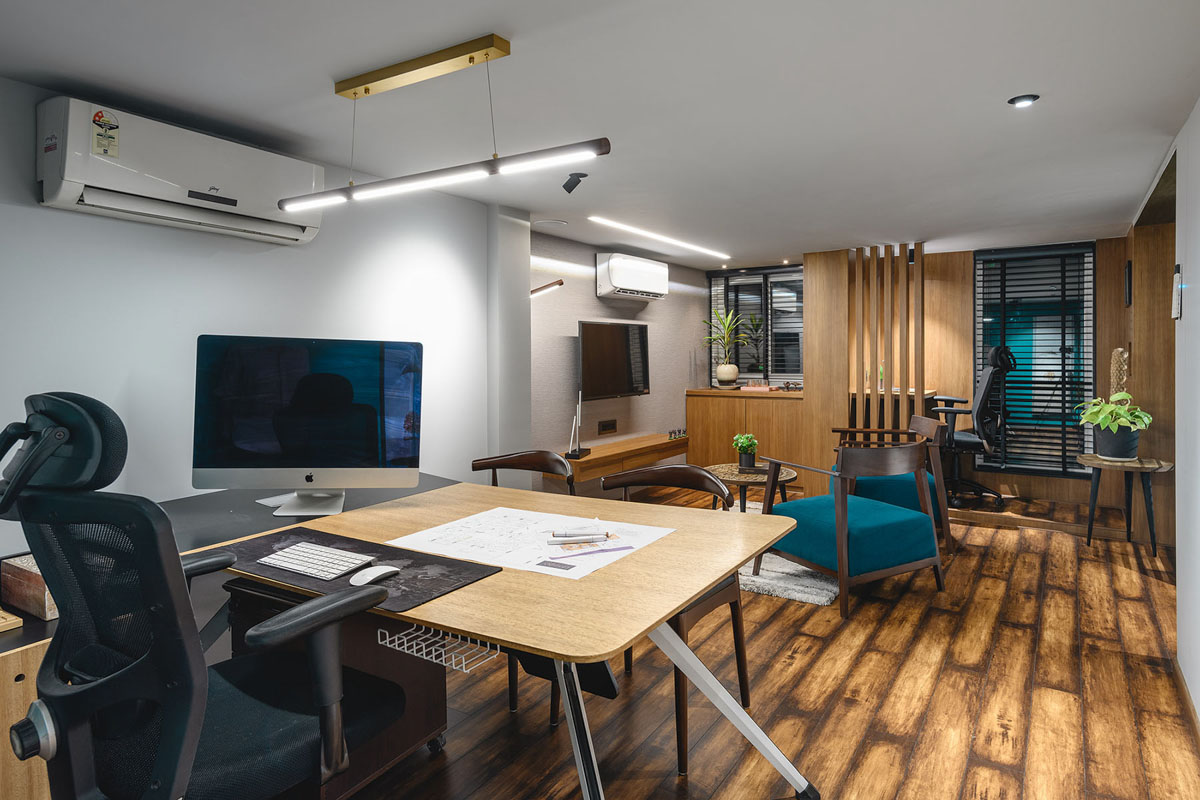 The studio is located in the ground floor of a bungalow in an area which was initially dedicated for car parking. The basic problem that we faced was natural lighting. The solution was to study the sun path and create proper openings for the light to come in during the day. The east wall in the breakout area has been kept open so as to soak in the morning sun which also flows into the waiting area of the office. Since there was no scope for a window in the staff area , we have provided a linear skylight near the north wall to take in the soft daylight. Also in the main cabin the north wall has maximum openings to take in the daylight.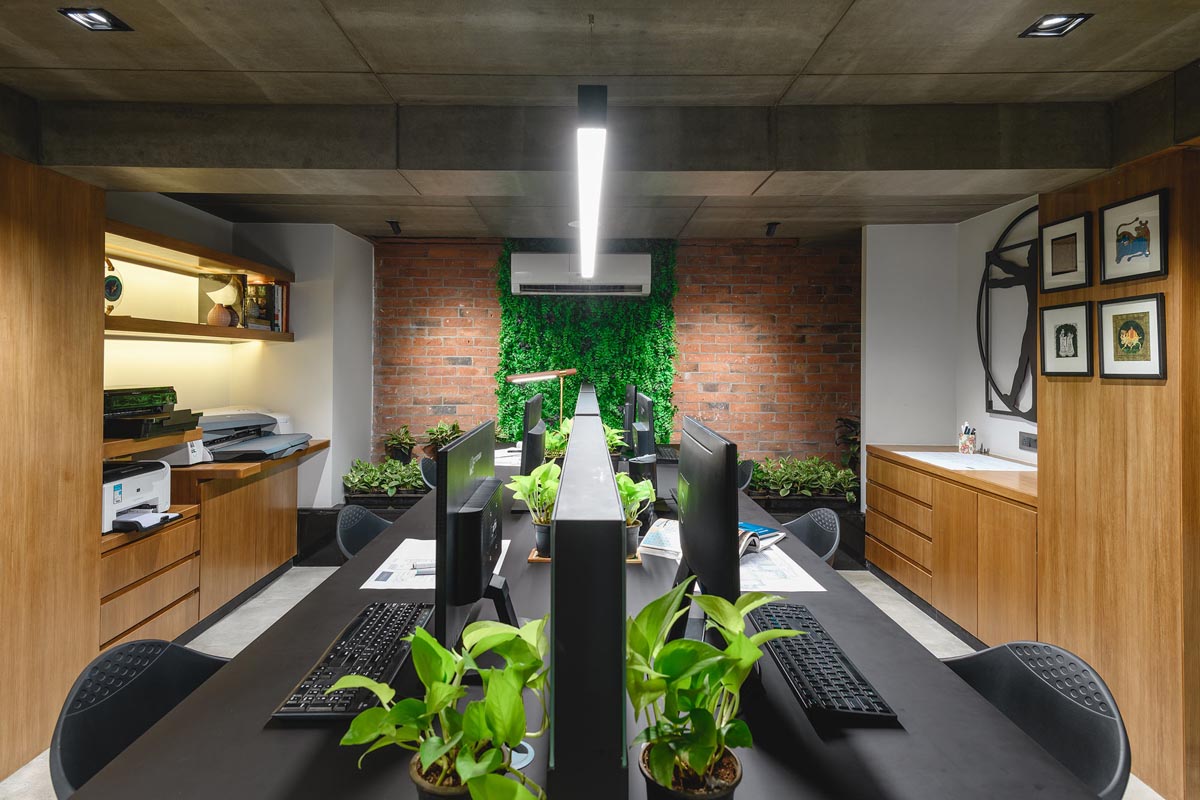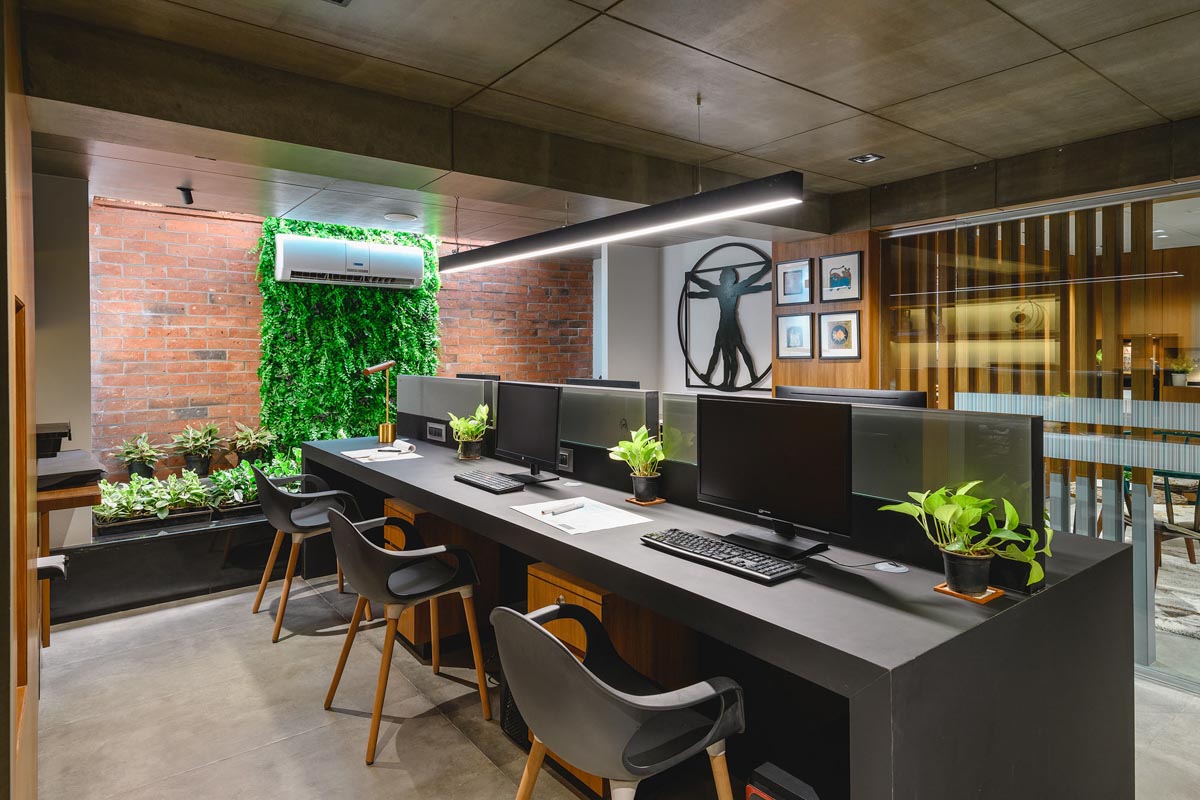 Photographer: Ishita Sitwala (The Fishy Project).
PROJECT CREDITS
Interior Design: Studio Untitled
Design team: Utkarsha Mahajan, Nikhilesh Garud