This Treehouse Villa perches on the cliff in the middle of woods designed by Architecture Brio.
Project Name : Tala Treehouse Villa
Project Location :Glasshouse Forest Hills, Tala, India
Project size : 225 sq. m.
Architects/Designer : Architecture Brio
Project Status : Built
Website : http://architecturebrio.com/
Instagram : @architecturebrio @foresthillstala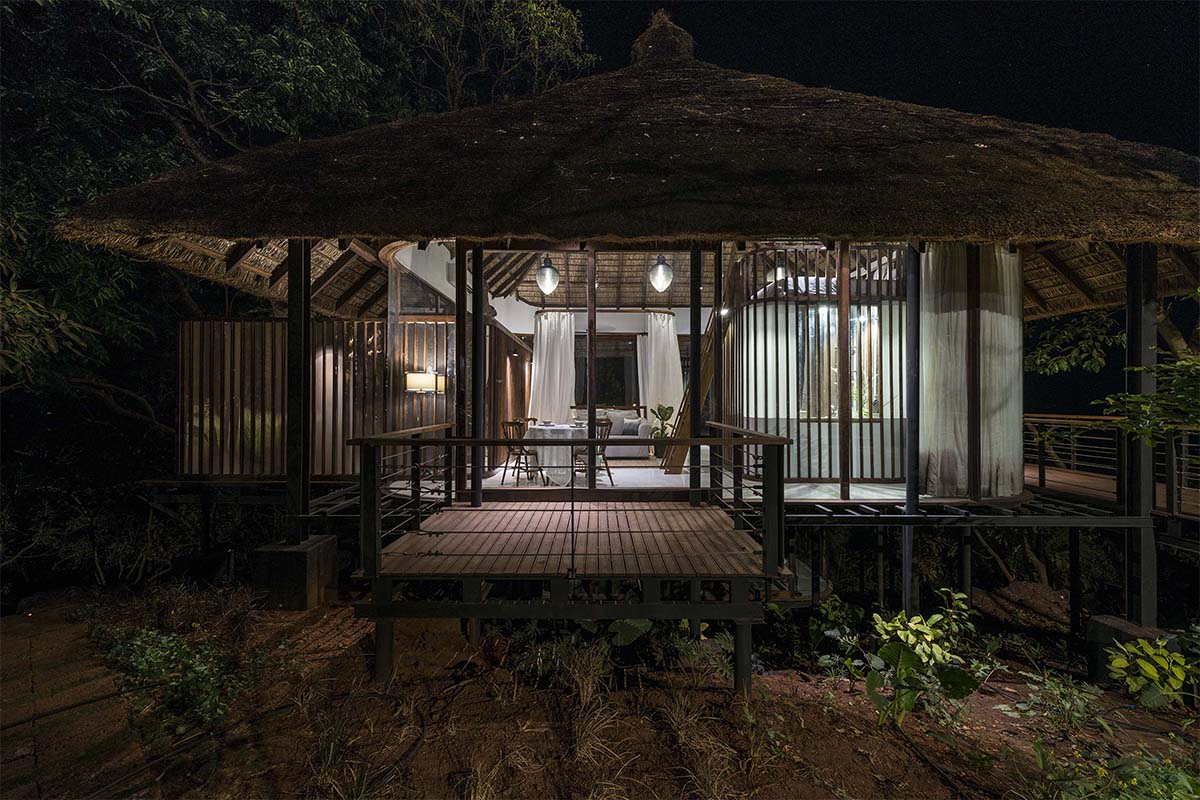 The Tala Treehouse Villa is designed by Mumbai based architecture studio Architecture Brio. The Treehouse is located in the Glasshouse forest hills of Tala, India.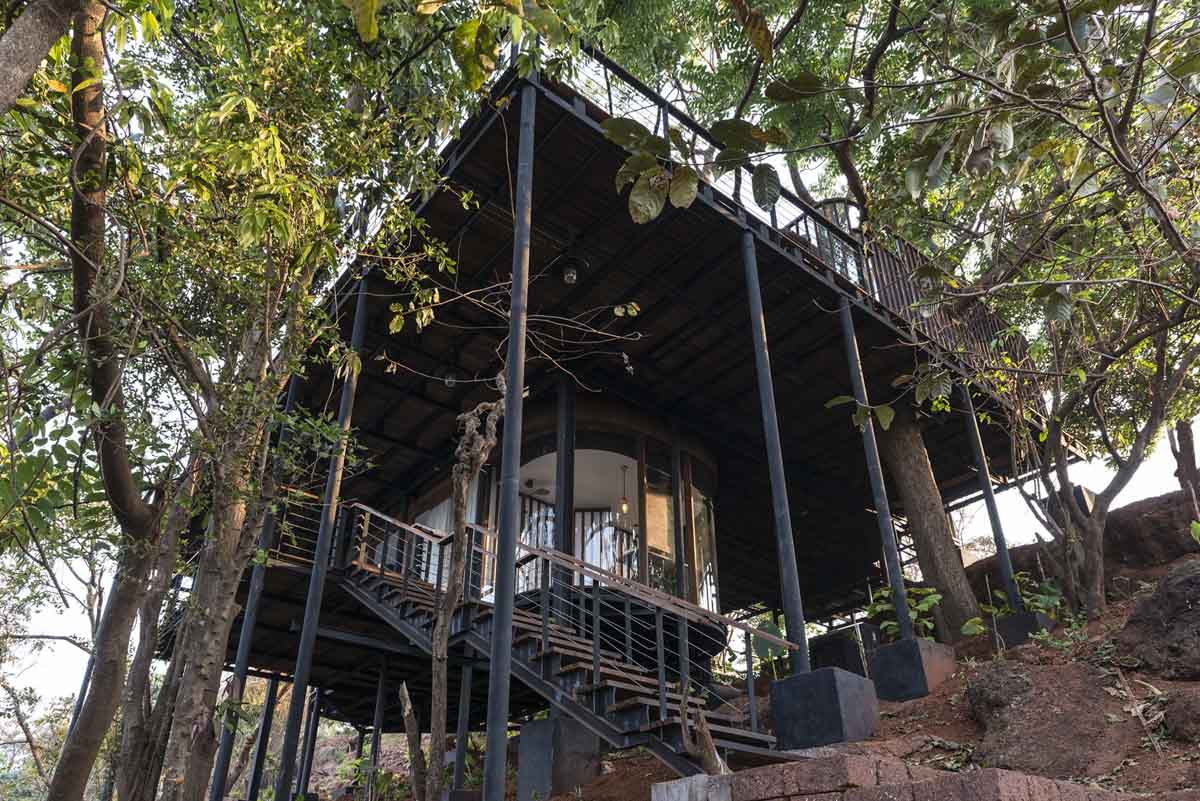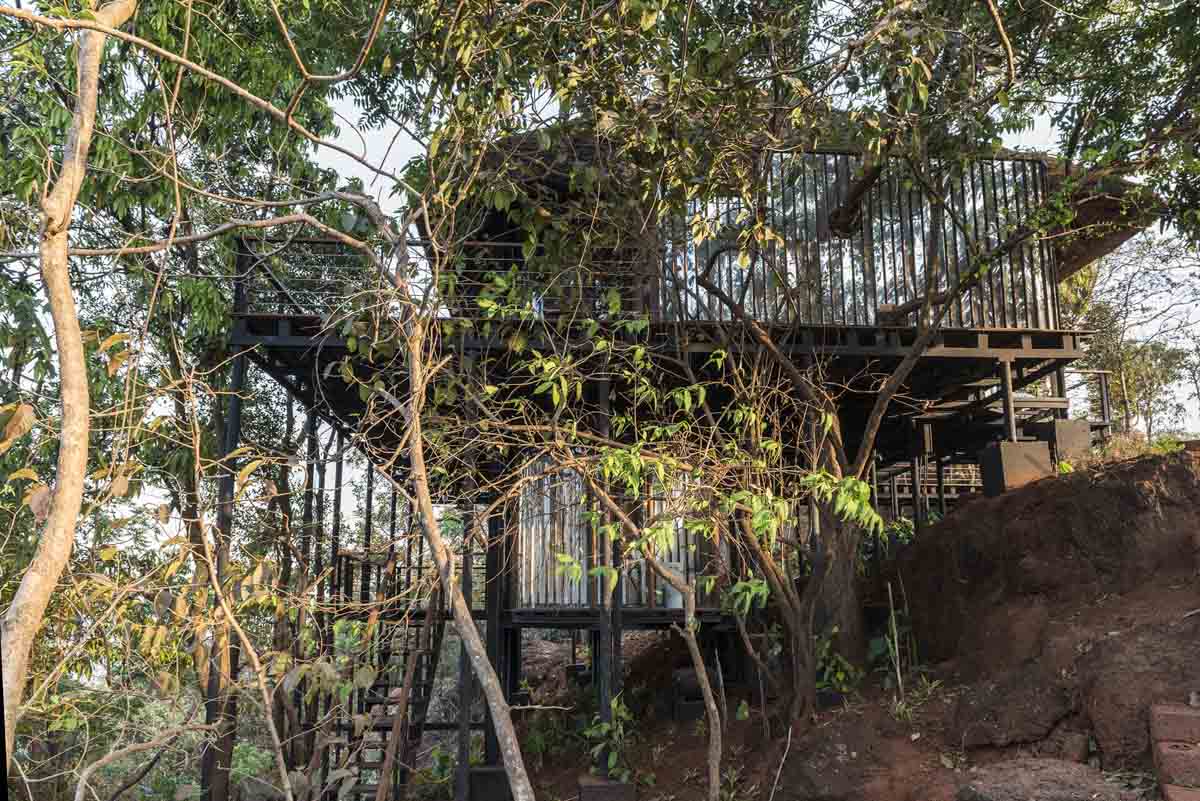 text description by the architects
The Treehouse Villa perches on the cliff of a 160 acre hilltop 'treesort' property surrounded by a meandering river landscape. The idyllic setting in Tala on the West coast of India, is a stone's throw away from the Kuda caves. Nearly 20 centuries ago, Buddhist monks instinctively understood the qualities of this meditative landscape and made the hills their home.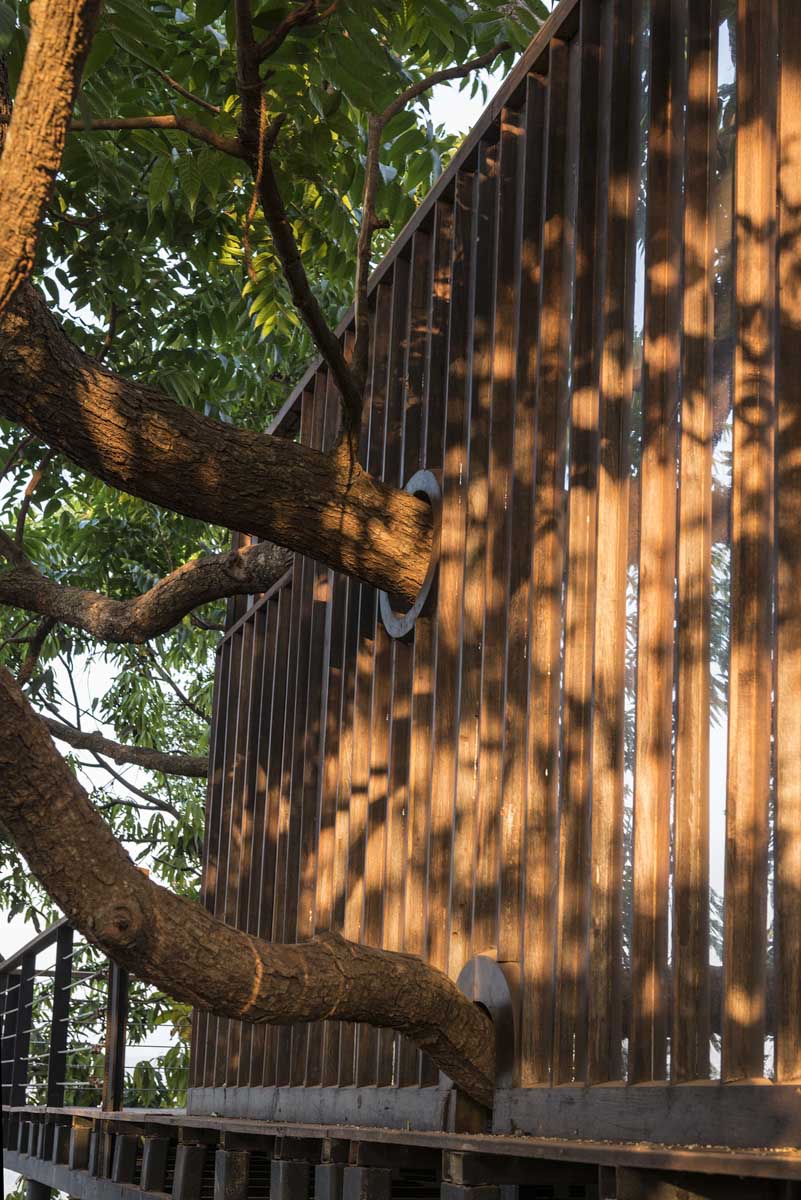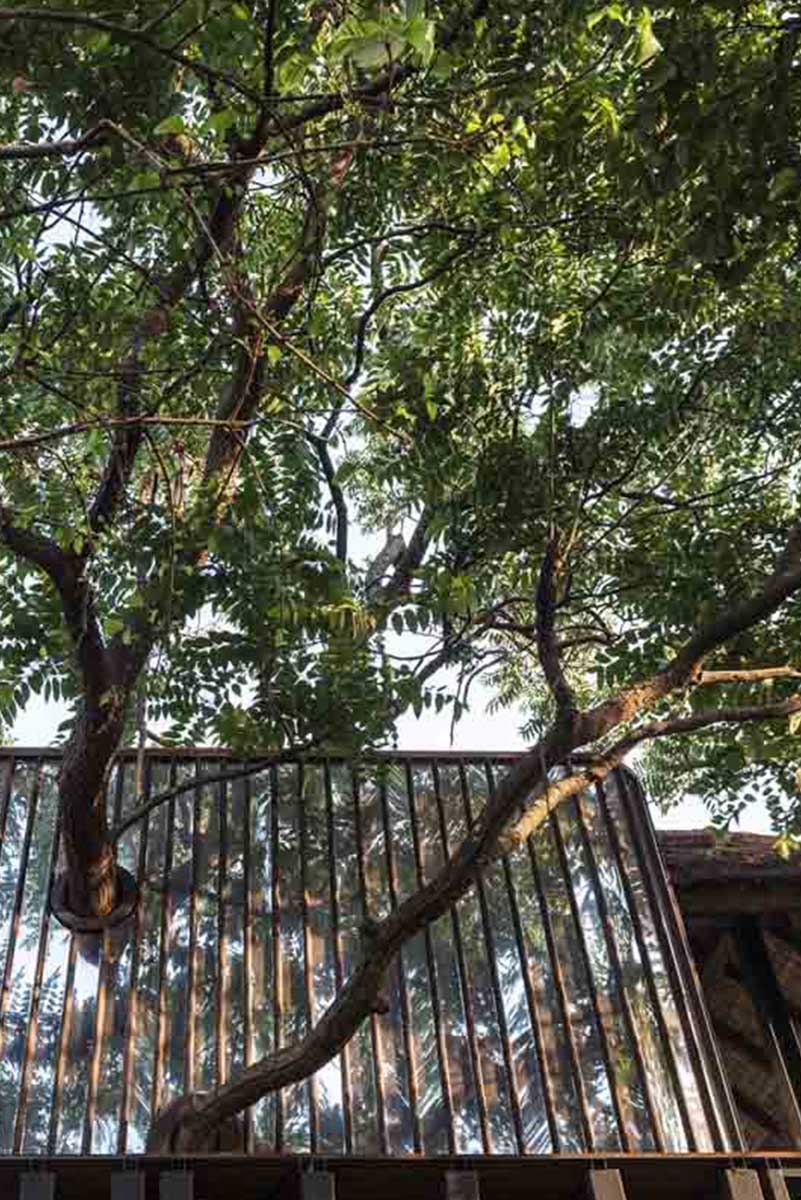 Transparancy
The Treehouse Villa is conceived as a celebration of this landscape. A series of blurred transitional spaces are set within this forested tropical setting with different levels of transparency and openness.
The horizontal openness and airiness of the large voluminous space below a dominating thatched roof is emphasised by wrapping it with a layer of operable glass. The curved corners of this glazed wooden framework display a panoramic exhibit of nature. The curves create a sensual luxury and bring softness to the space. A second layer of a tie dyed bordered sheer curtains filters the harsh light during the midst of the day.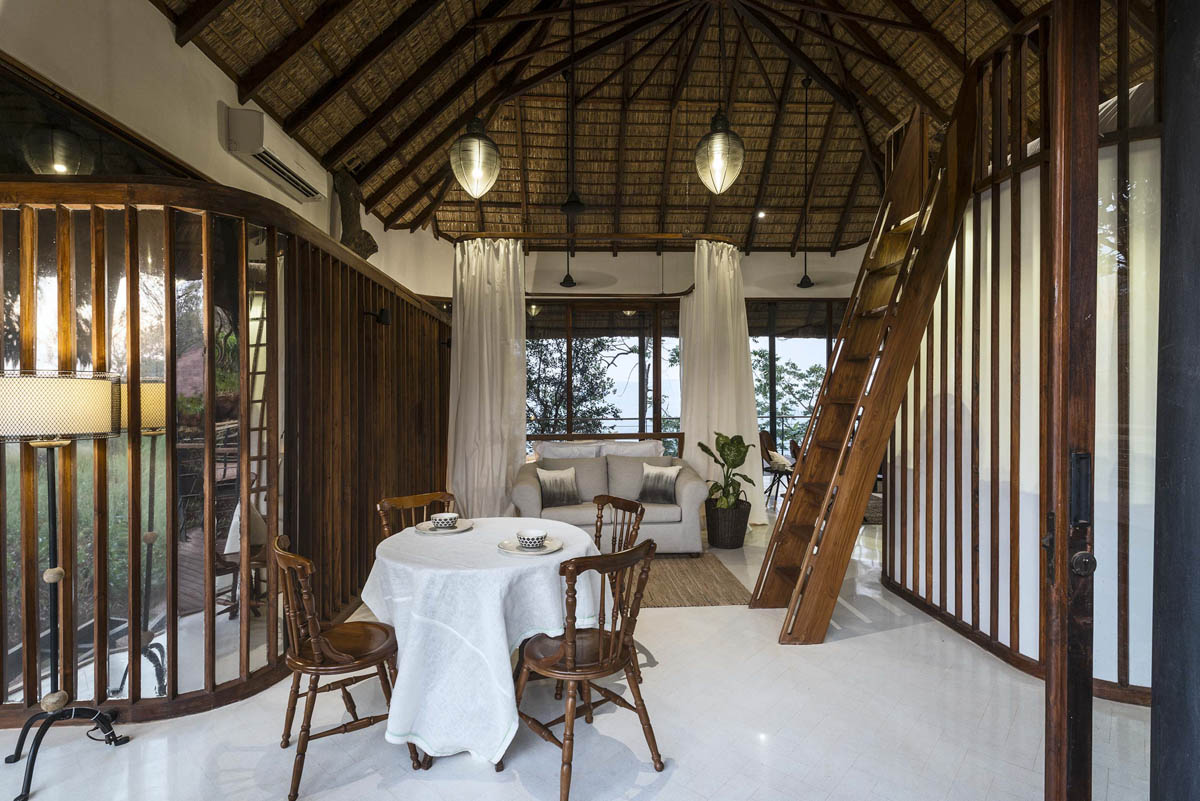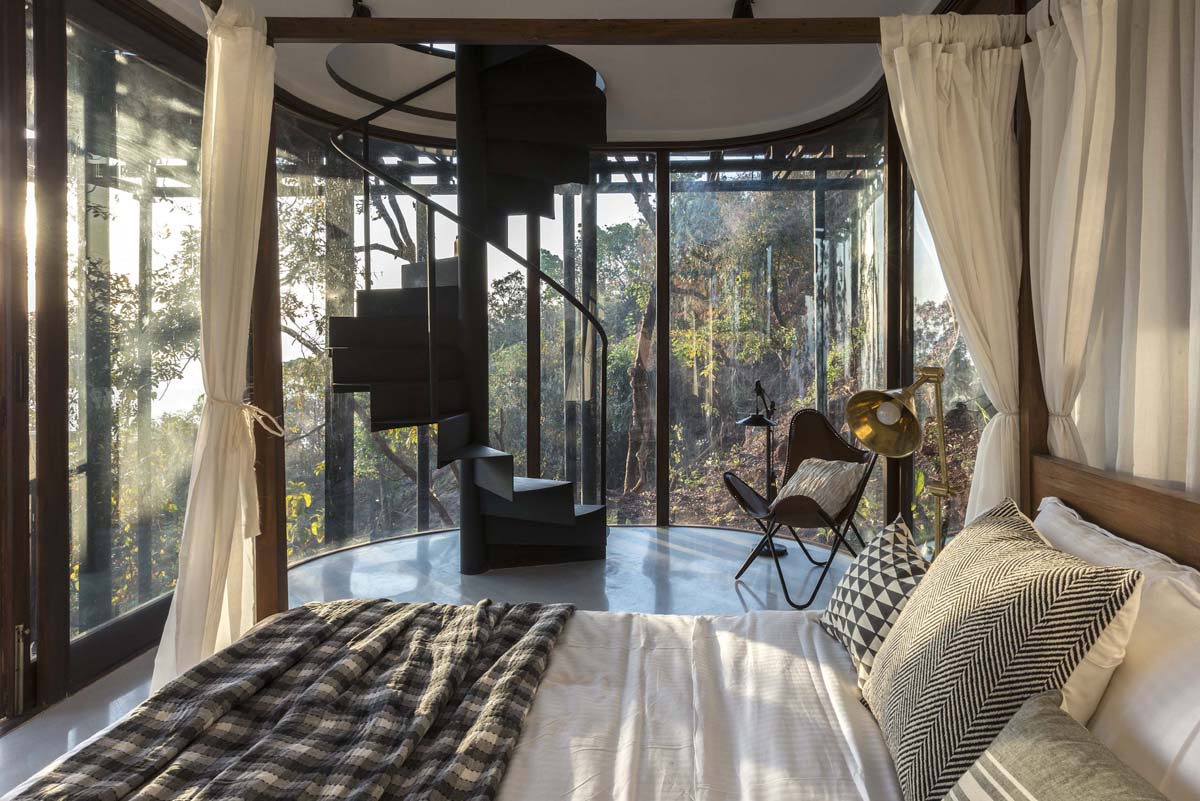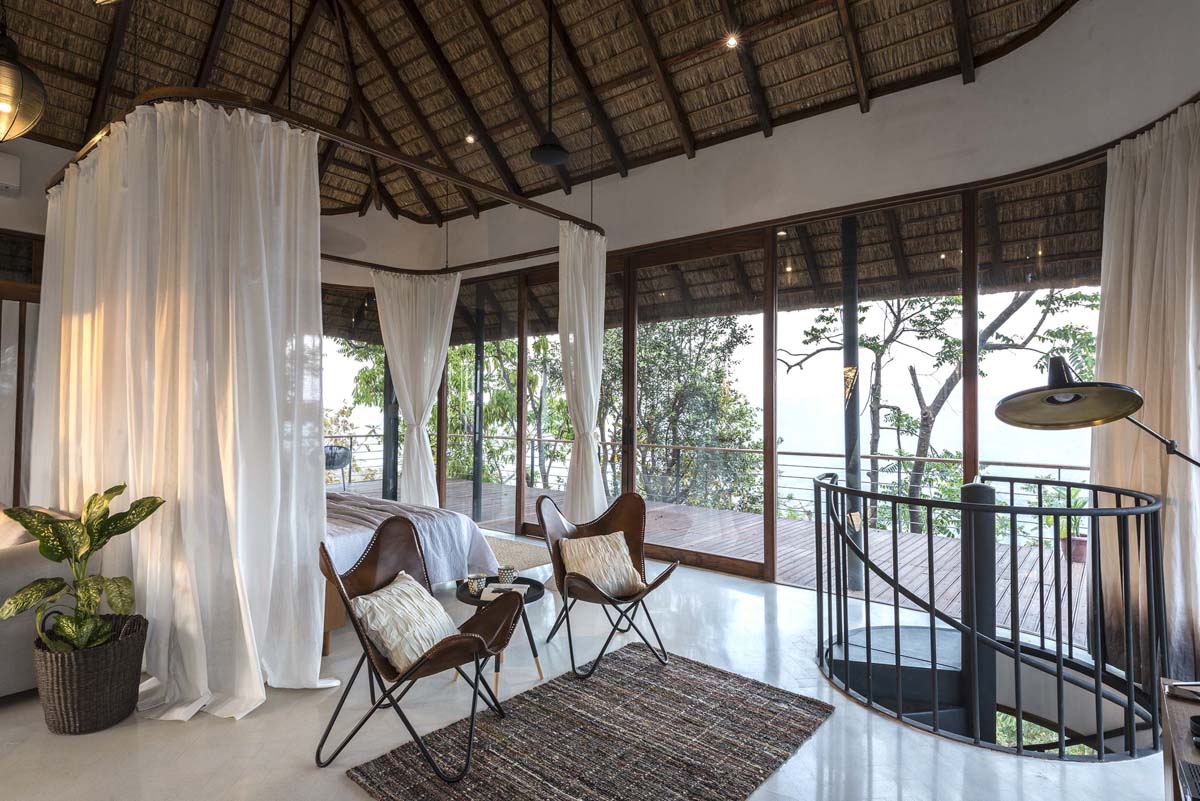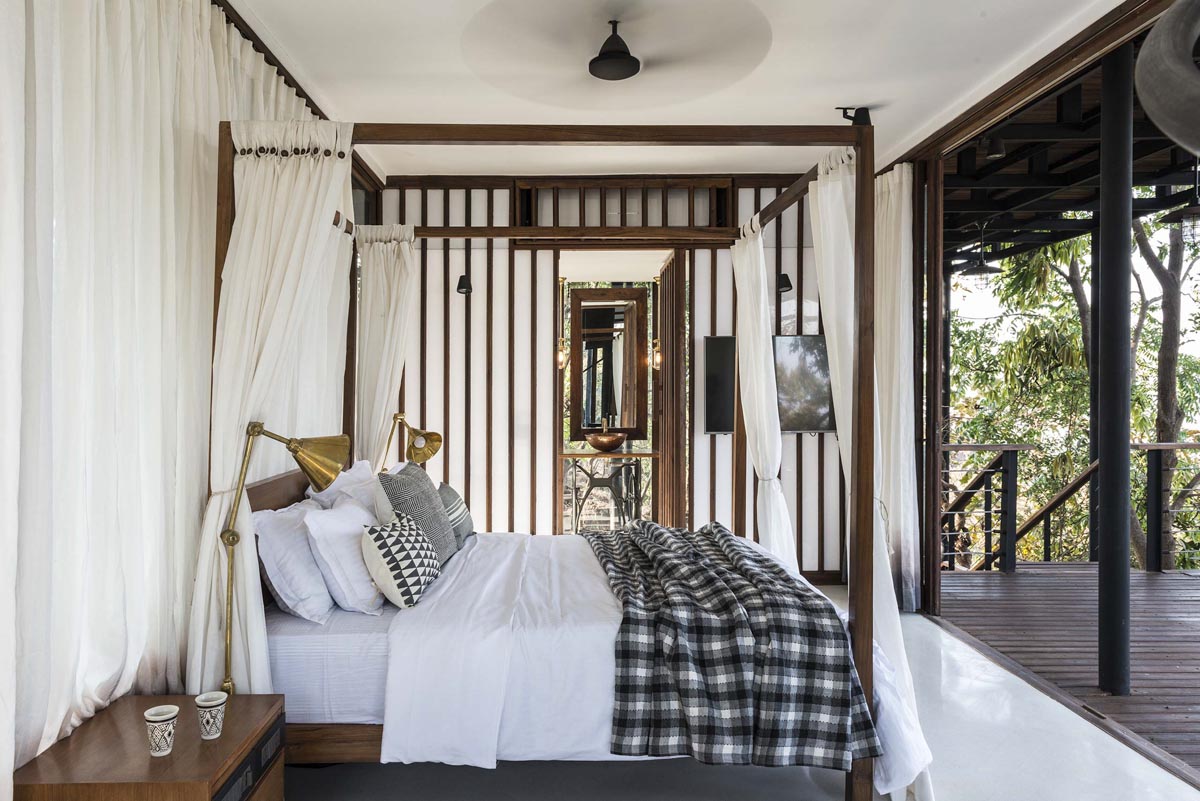 The volumetric composition of partly white, partly reflective and transparent surfaces within a wooden framework animate and lighten up the space. It questions conventional definitions of exterior and interior and reinterprets notions of privacy and exposure.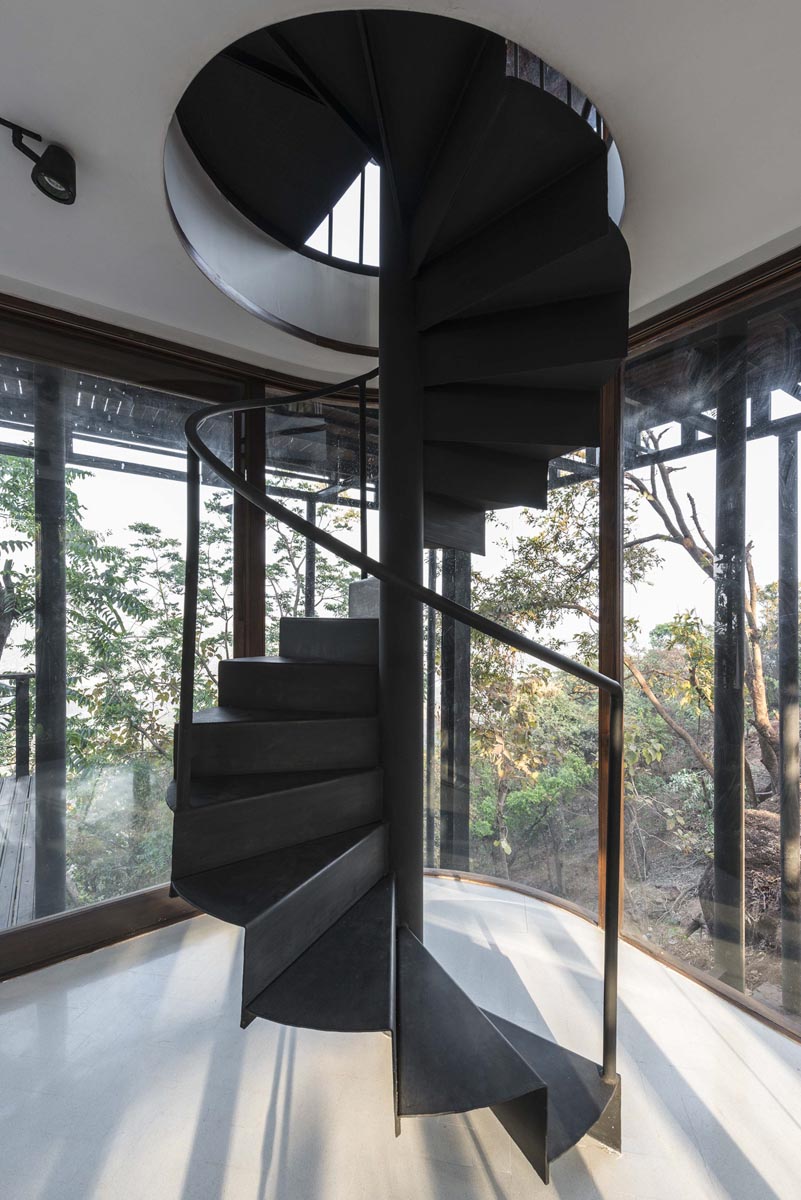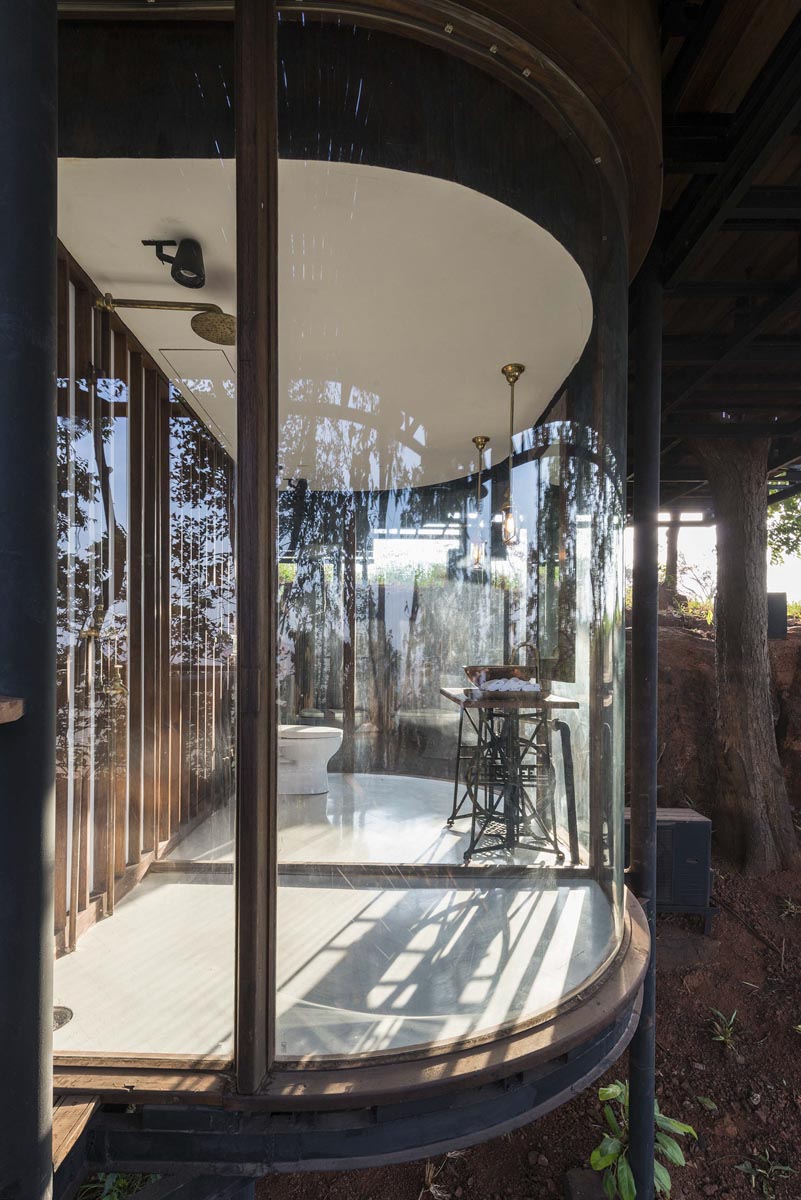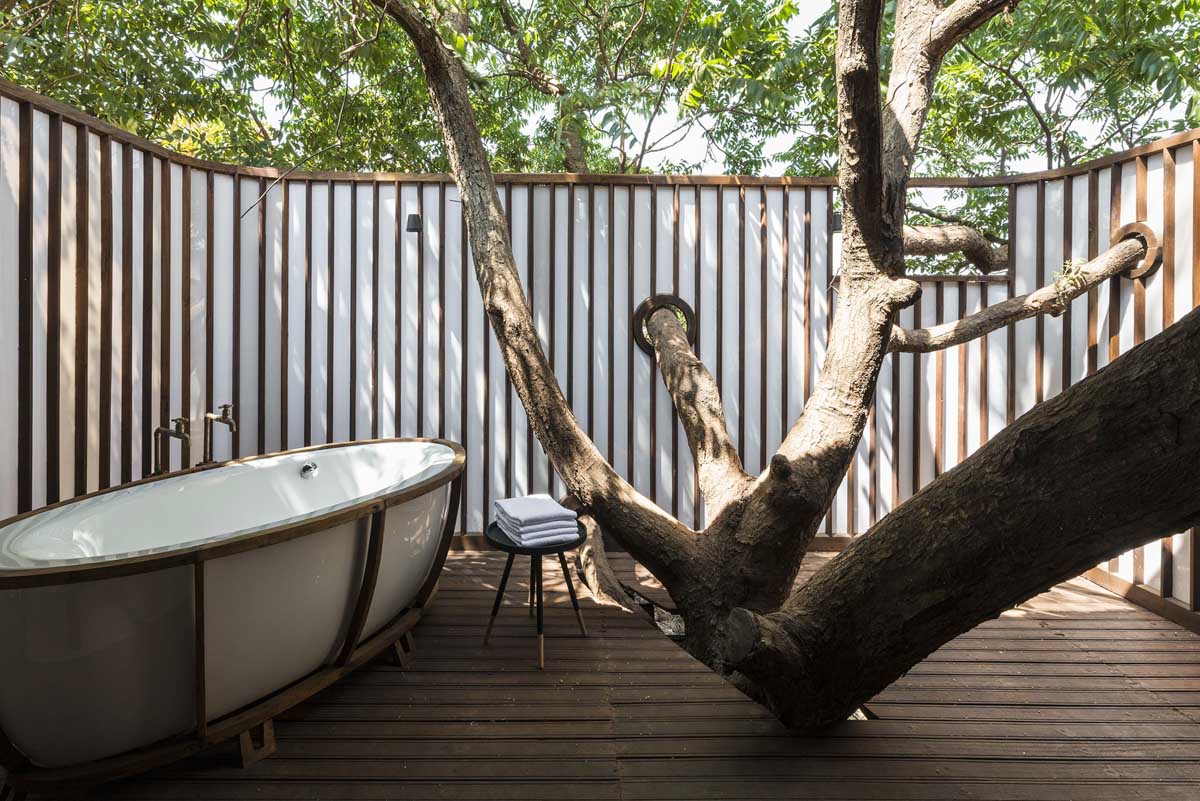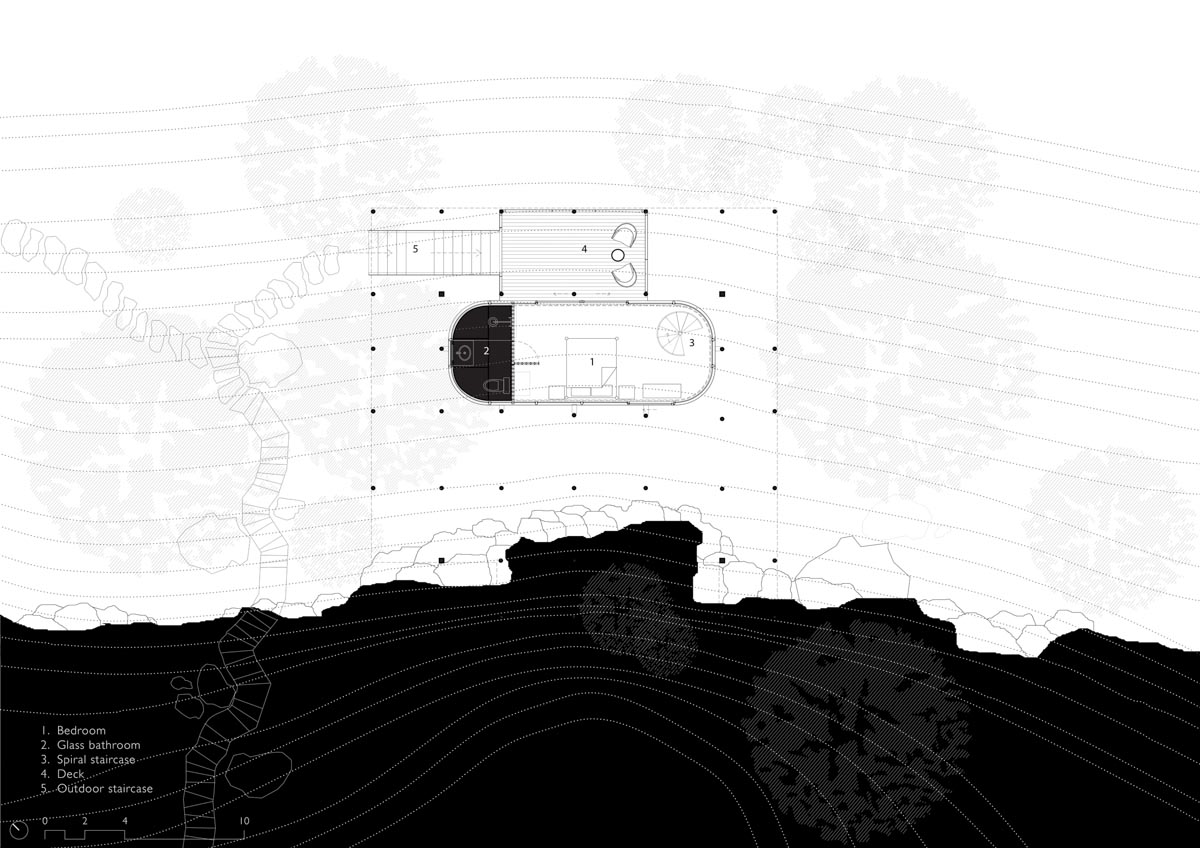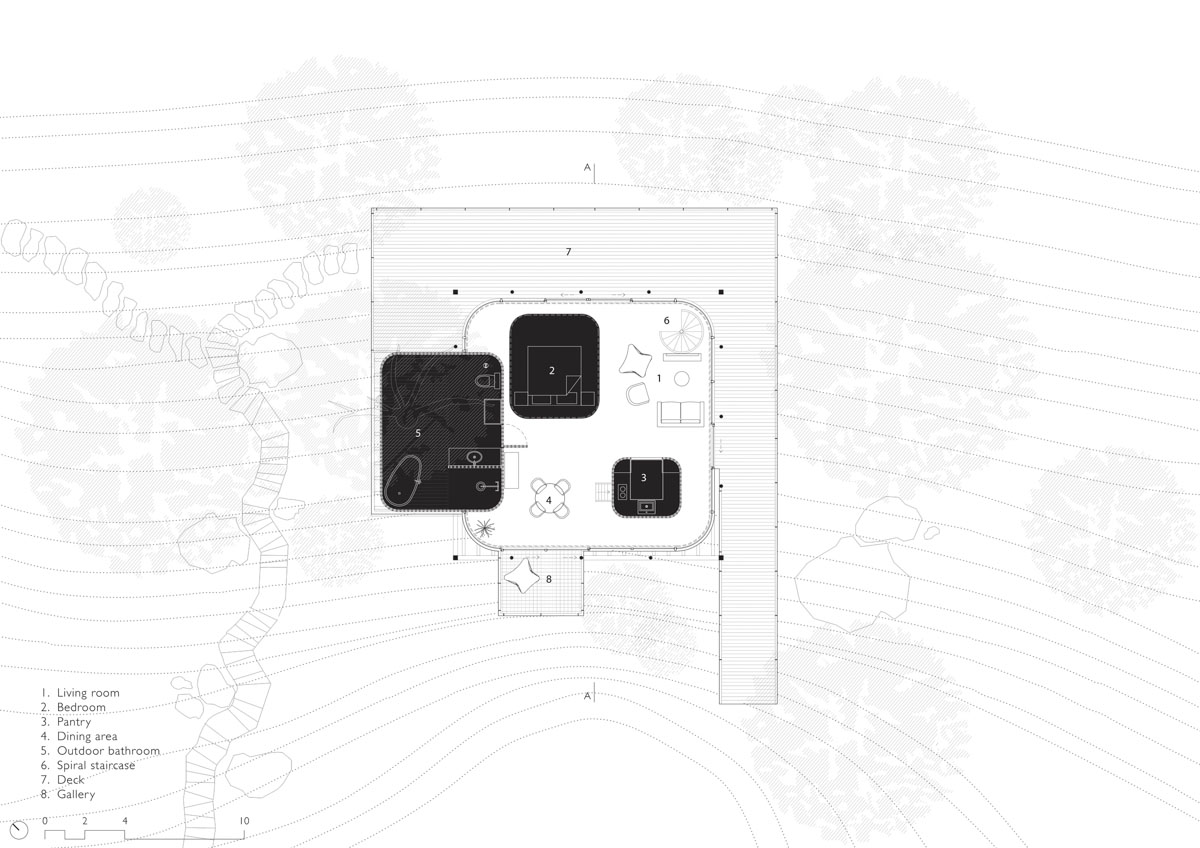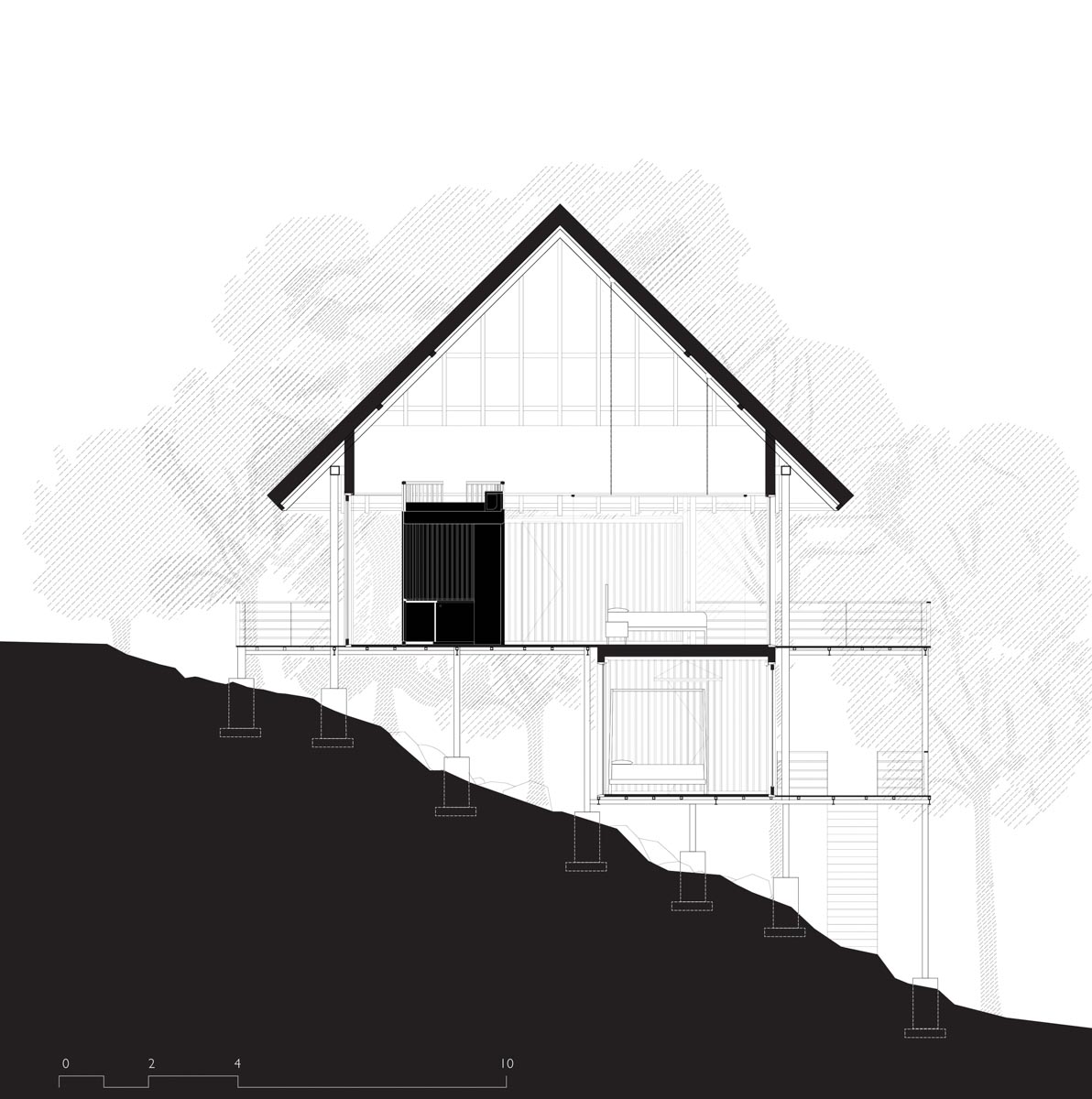 Photographer: Photographix India.
PROJECT CREDITS
Architecture: Architecture Brio
Design team: Shefali Balwani, Robert Verrijt, Khushboo Asrani