Milan experienced this year its most awaited 57th Salone Del Mobile.
Milan, capital of design in the entire world hosts its 57th Salone del Mobile 2018.Fuorisalone although not a trade fair event but is an important event in the world for the industrial design sector, in particular the furniture sector which is scattered in some of the main design districts in the Lombard metropolis.
Salone del Mobile is always overwhelming in the showcase of the latest furniture and product design from established and emerging industrial companies all over the world, but in my opinion it's Fuorisalone that enriches the design week by exhibiting design innovation and design approach towards building a smarter yet humble future for the coming generations in relation with nature, mankind & technology.
Here are 10 picks from Fuorisalone 2018 that showed an approach towards simplicity, man to product interaction & Eco-conscious:
1. Nendo - Forms of movement, Tortona District
Japanese studio Nendo lead us through a mysterious maze: in a space of over 800 square meters,completely back with focus only on the products. 10 concepts based on the idea of movement, which comes from the function, from material or method of production of an object. Nendo aka Oki Sato has an extraordinary skill to create astonishing designs with very simple concepts.One of the finest protagonist to give "!" through simplicity.
"Movement is an inseparable part of our being; we move our bodies, we move objects, and there are objects that move independently around us," as per Nendo.
2. Living Nature a.k.a. La Natura dell'abitare, Duomo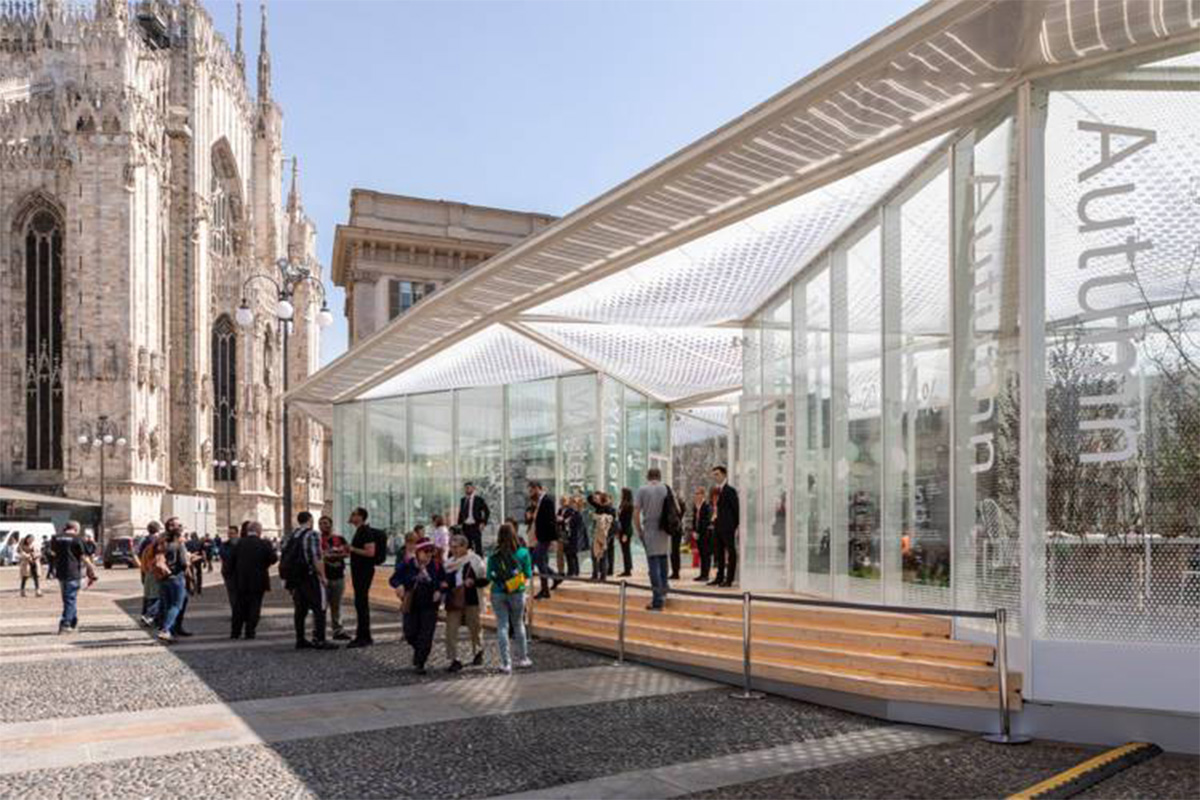 International design and innovation office CRA-Carlo Ratti Associati has unveiled "Living Nature" a.k.a. "La Natura dell'Abitare", a 500 sqmt garden pavilion placed in the Duomo square where all four seasons coexist with each other at the same time, thanks to an innovative energy management system for climate control.The project experiments with energy management systems – leveraging on photovoltaic cells, accumulators and heat pumps – in order to allow unprecedented sustainable climate control strategies.
3. My Dream Home, University of Milan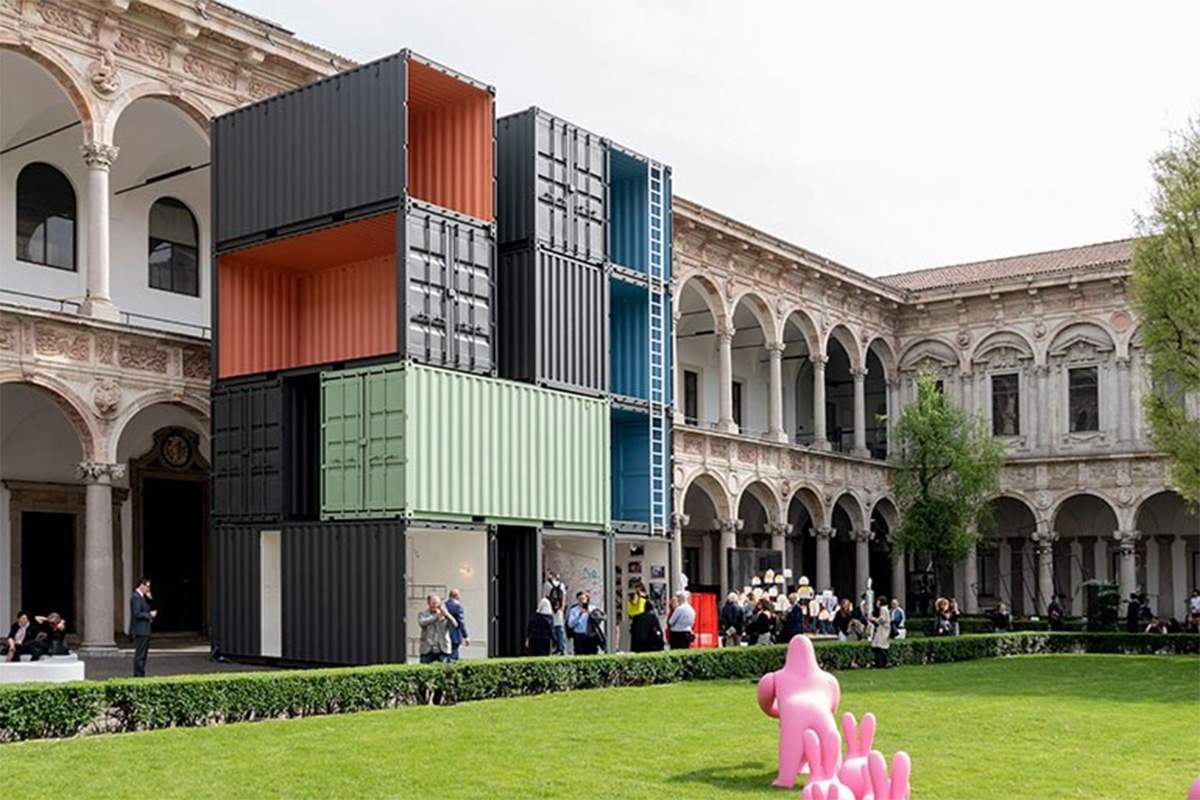 A visual journey with a strong emotional impact: the dreams and the reality of the children of the slum of Cité Soleil, Haiti. On the one hand, the photographs that portray them in front of their real houses, on the other the drawings of their "dream houses". It's My Dream Home, the exhibition born from the passion of Elisabetta Illy and Stefano Guindani for the humanitarian and social report, which was open to the public on the occasion of FuoriSalone, as part of " Interni House in Motion ", at the Cortile d'Onore University of Milan.
The exhibition had a fascinating story between the real and ideal world.My Dream Home had an installation designed by architect Piero Lissoni /Lissoni Associati , which involved the assembly of twelve overlapping containers as a vertical sculpture , suggesting an abstract concept of dwelling, with the intense colours of the Haitian houses . The three containers at the base host the photographic exhibition, the children's drawings, and the project of an eco-friendly, economical and versatile unit designed for the needs of a Haiti family.
4. Soundscape from AGC glass, Ventura Centrale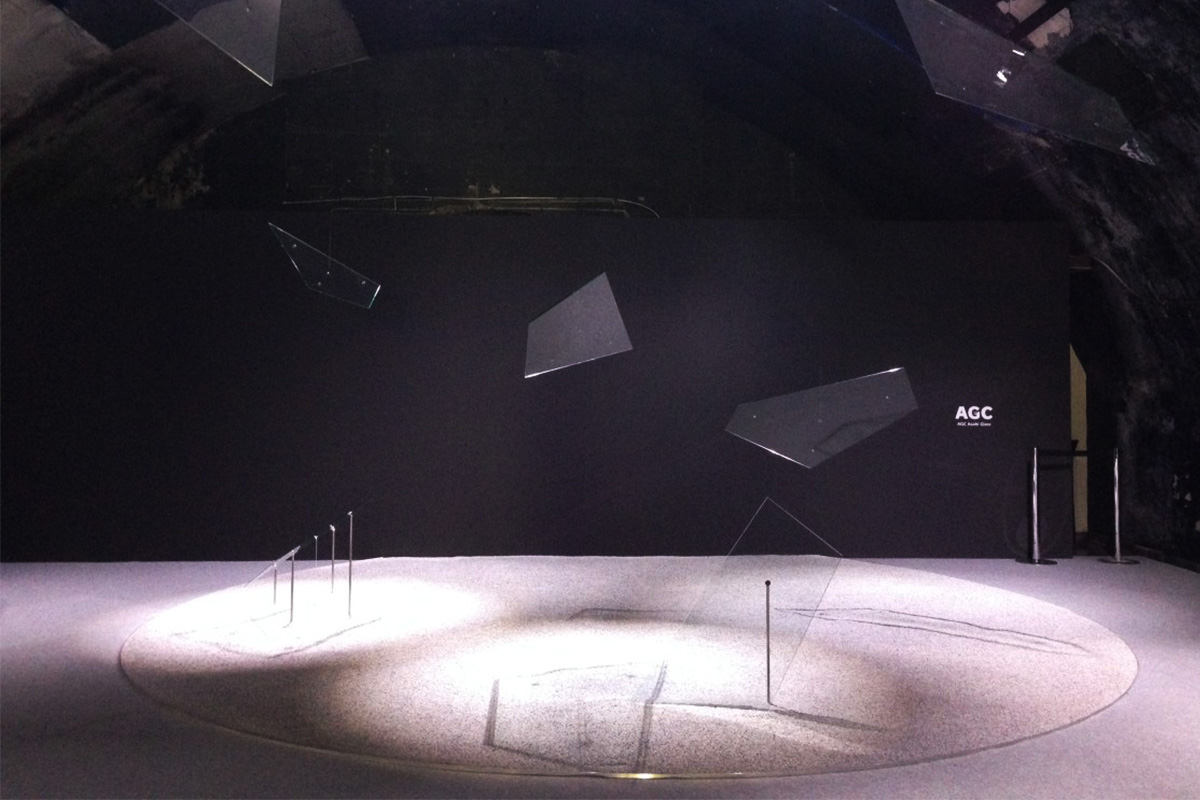 AGC glass Designed a space by invisible existence of sound. A piece of large glass plate becomes fragments and scatters in the air, creating a space where time has stopped. A space filled with a momentary ephemeral beauty that releases the tightly structured equilibrium state of glass. In that quiet time, only the sound moves softly. A number of sound fragments generated from fragments of glass are reconstructed as stereophonic sound in space, creating a new soundscape. I embed a room of invisible sound in a transparent space such as a place where the sound falls like rain, a place where it flows like a river, a place like a wave, and so on.
By superimposing these transparent phenomena, transparent glass that drifts in the air, and the glass that shakes the transparent air and resonates, presents a new possibility of transient, delicate and beautiful glass.
5. Giants with Dwarfs, Ventura Centrale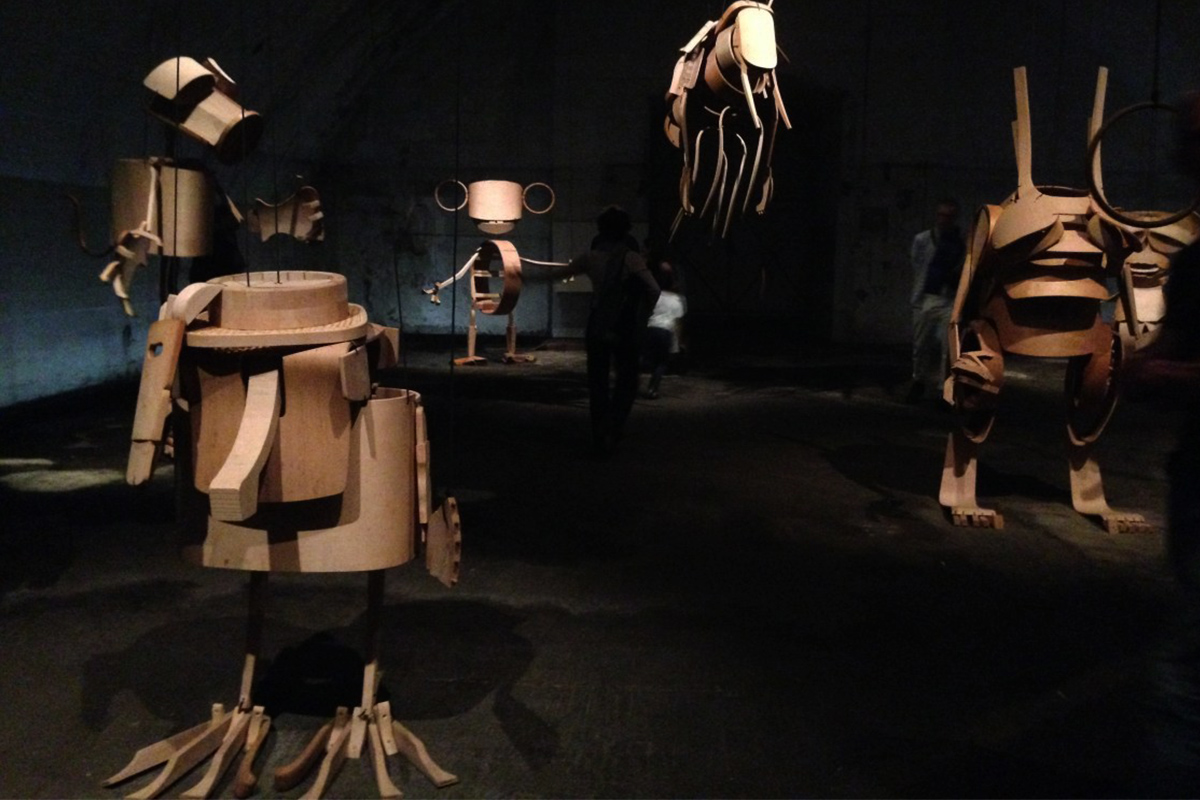 "Giants with dwarf" is the name of the installation developed by Swiss architect and designer Stephan Hürlemann for horgenglarus, the oldest wooden chair and table manufacturer in Switzerland. Seven wooden figures, up to three metres tall, are conjured out of chair and table parts from horgenglarus' design archive, which goes back more than a hundred years. Among these are products such as classic, miro, klio, select, lyra, and others. Hürlemann and his team left all the parts in the condition in which they found them and merely drilled holes so that they could be connected with cable ties (though the monkey's tooth was glued on). Individual limbs of the figures can be moved by pulleys, thus bringing the panda, the tired warrior, the bee, monkey, pink panther, duck and dwarf to life.
6.Limitless co-existence, Museo Nazionale Scienza e Tecnologia Leonardo da Vinci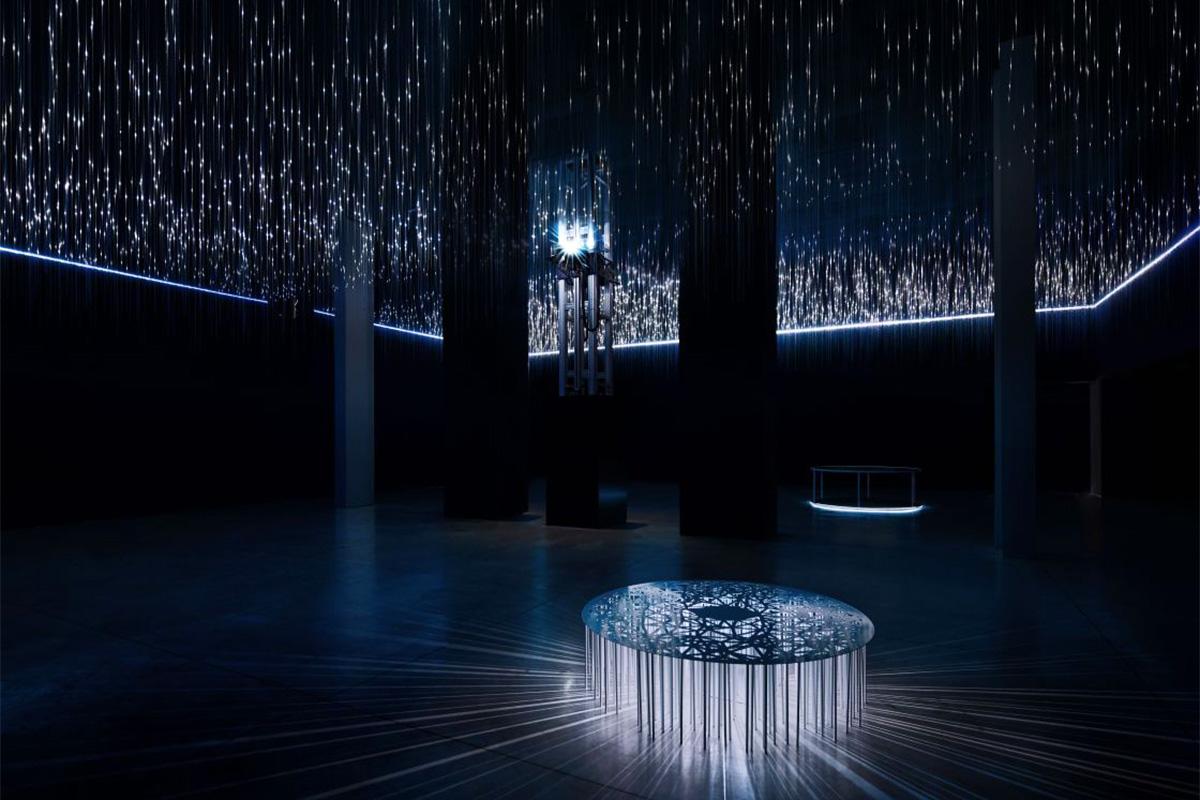 The design symbolically expresses "CO-" as a world of ultimate coexistence.Built on an imaginative ideology that everyone is the center of the world, a visually infinite number of hanging vertical strings are used to represent the world's individuals. Each hanging vertical string is simultaneously illuminated by a single light source and yet not one is in the shadows; a representation that each individual perspective is its own center. Through the use of technology and innovative design thinking, the seemingly impossible is achieved.
Sota Ichikawa programmed a computer to precisely position the 12,000 strings and control the laser's movement. The result is a seemingly random light pattern illuminating the "individual" strings so they CO-exist in the light yet cast no shadows.
7. Waste No More, Ventura Centrale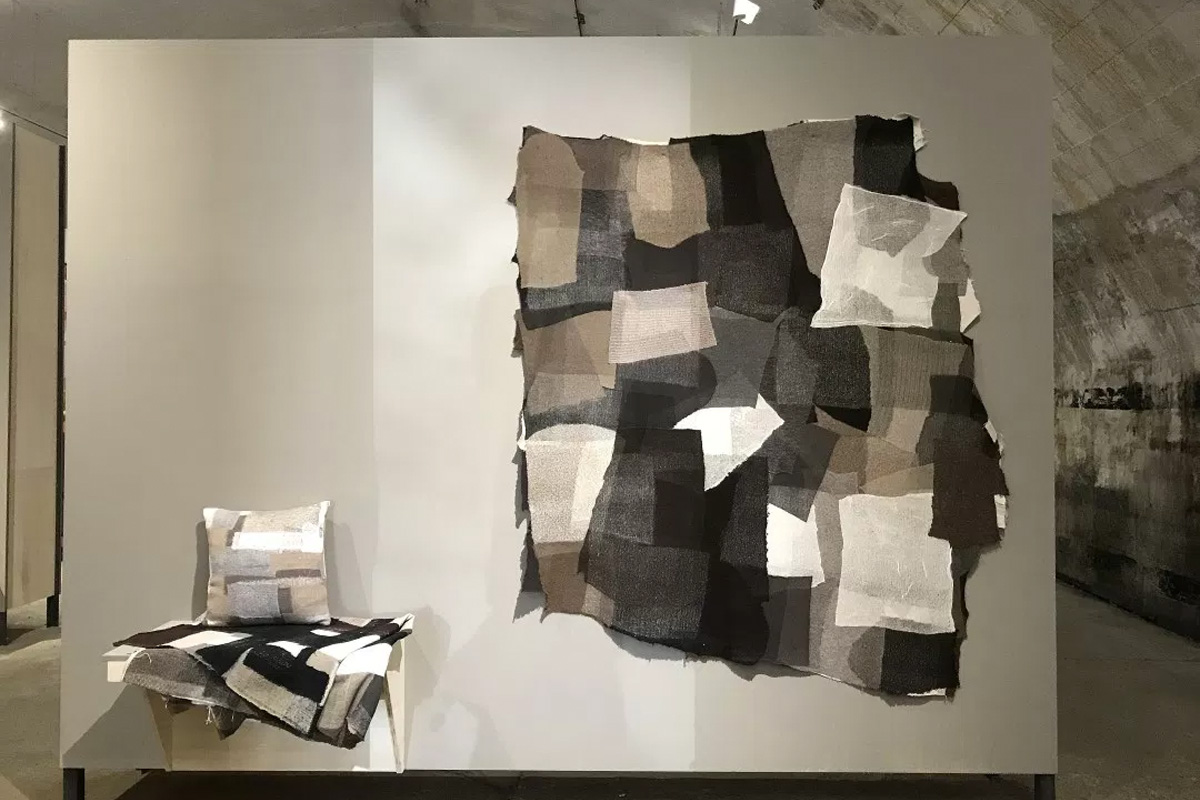 Eileen Fisher is an engaged designer who has created a sustainable company that endeavours to stop wasting our resources.With DesignWork, the visionary now pushes her ideas a step further with the recycling of her company's own goods.Client sell back their old clothes and regenerate an amazing stream of merchandise.The perfect clothes are put back on the market as pre-warn items, while those beyond repair are reinvented in a collage of scarps, illustrating that recycling is a business model that can set companies free from their own commercial rules.
8. Sprouts, Brera Design District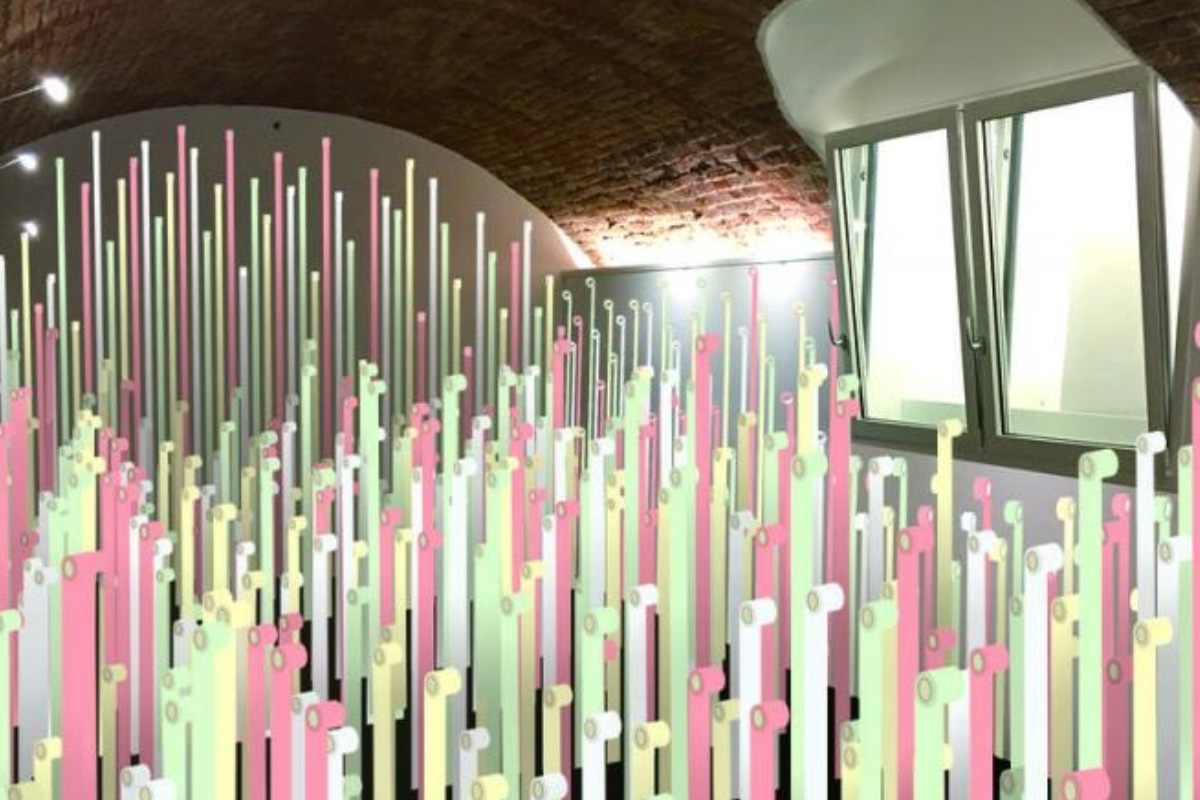 The venue  performed the installation which followed the theme of "Sprouts" as MT Masking Tape sprouts in Milan with the arrival of new spring season. MT Masking Tape is not just an ordinary masking tape.With its high sense design made by Koji Iyama and best quality from Japan, it can be used as stationery tape and even for collaging room and life as you like. mt CASA lineups are especially designed to decorate your room such as furniture and wall and since it is easy to apply, it's a perfect item for DIY. Colorful and fashionable masking tape which you can easily tear it, remove it and add the colors & styling to your lives is loved all over the world. The popularity of mt masking tape is growing year by year.
9. Marni-la vereda, Viale Umbria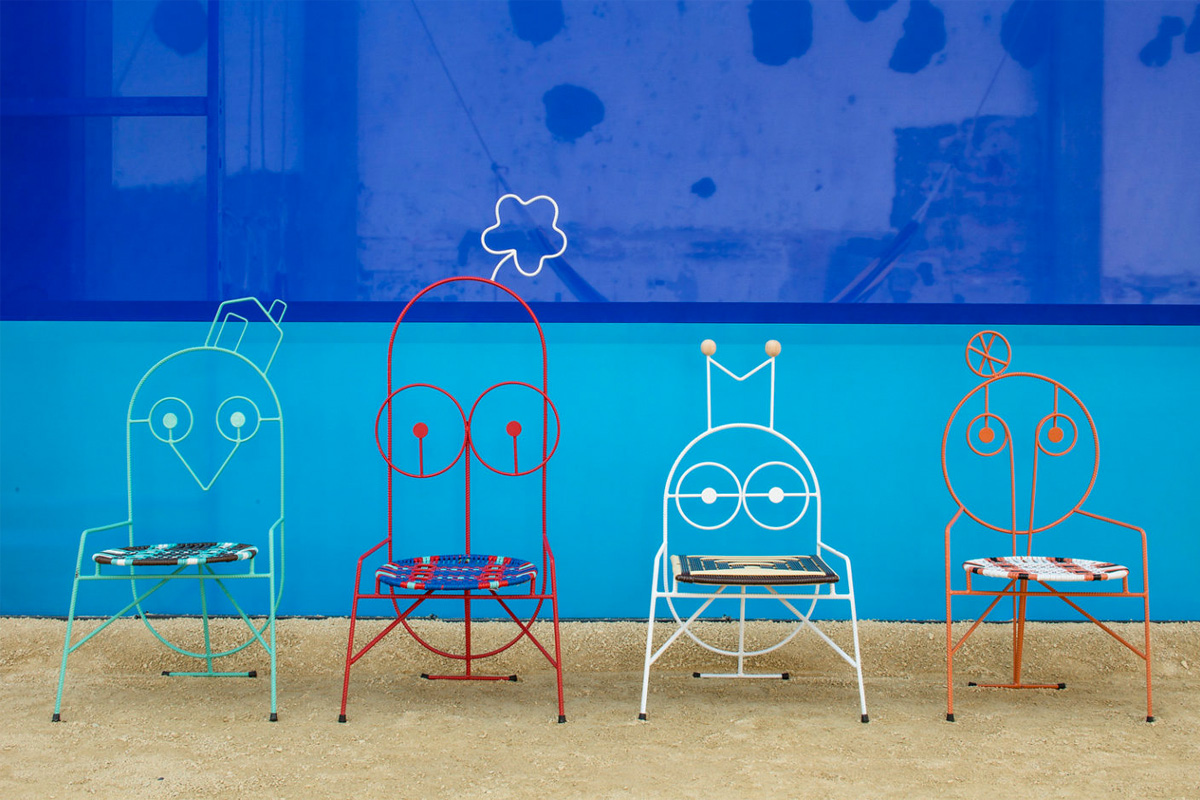 An evocative journey through the colors and atmospheres of Colombia, to discover artisanal traditions to be preserved, to which Marni brings its innovative approach.
Marni 2018 Salone del Mobile is a vereda party. Las Veredas are small urban settlements that develop around one or two streets or agglomerations of houses giving life to small rural communities, within which each person is a point of reference for others and where sharing and knowing to become protagonists of the daily life of each Vereda.
The Vereda by Marni is a place where colours, flavours and folklore are the background to the new collection of furniture and accessories of the brand that this year is enriched with new processes and materials. The now famous seats explore unusual forms, the backs open in suggestive peacock tails or take the form of dreamy birds. The usual weaves of woven PVC sometimes leave room for a new weaving that recalls the frame work to create sinuous designs, in addition to the classic lines and the more linear geometric patterns.
10. Trashplast, Via Paisiello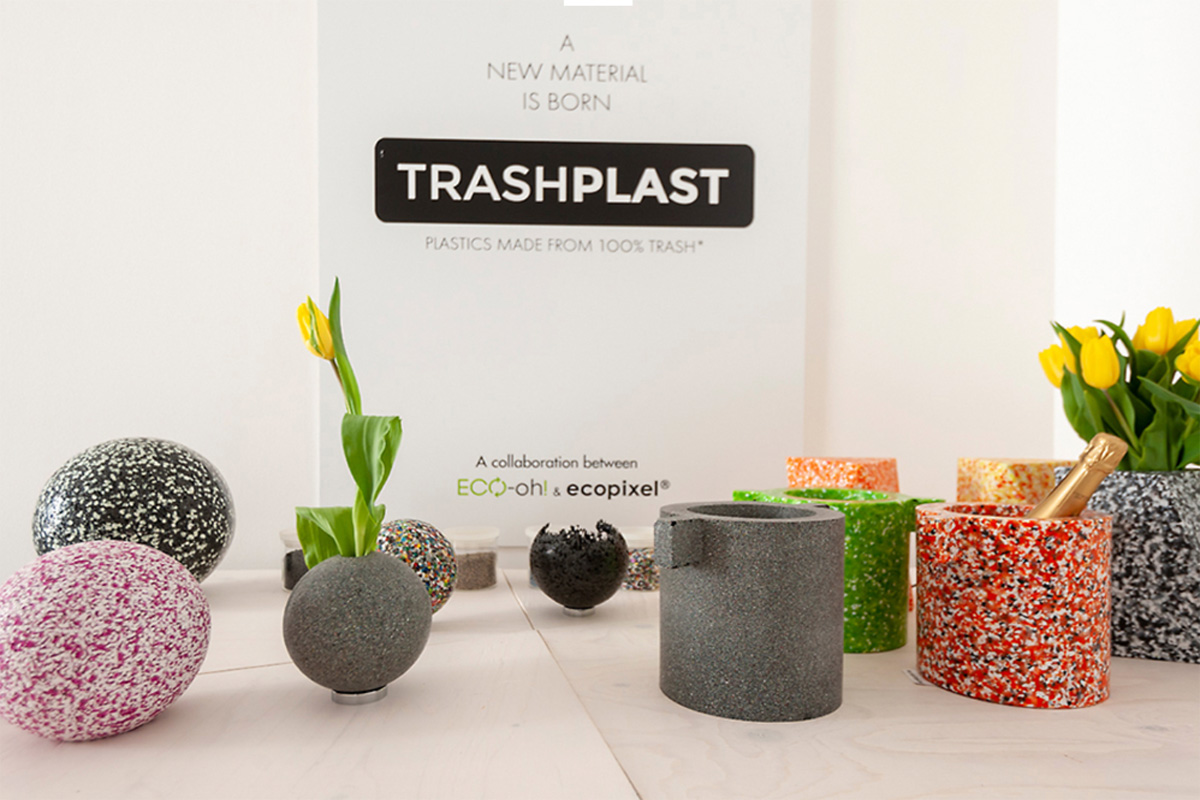 A collaboration between Eco-oh! & Ecopixel
A project that brings our garbage back into the living room hiding hidden memories inside a distinguished deep grey colour.The trashplast typology was developed by Eco-oh!, recycling this household plastic waste into valuable raw materials, in the most ecological way possible, reduce the waste mountains and offer a sustainable alternative to incineration.
The versatility that Ecopixel offer means custom solutions can be created in any size ,shape, style or colour.Is possible to produce a continuous surface, eliminate rims that trap dirt and water, minimising cleaning and maintenance.It is suitable for both indoor and outdoor situations:it resists temperatures from -10 + 60 degrees, does not fade does not fear humidity.The translucency of ECOPIXEL allows to create atmospheric lighting and lamps, add definition to a form to create back-light.