Vibrant Colours and Bold patterns with the Walala Lounge.
Camille Walala transforms the streets of London into vibrant urban living room at the London Design Festival 2019.
CAMILLE WALALA is a french designer based in London;
a purveyor of positivity, expressed through vibrant colour and bold pattern.
Her work, from the micro to the macro, harnesses optimistic typography and exuberant geometries to create environments that stimulate the senses and inspire joy.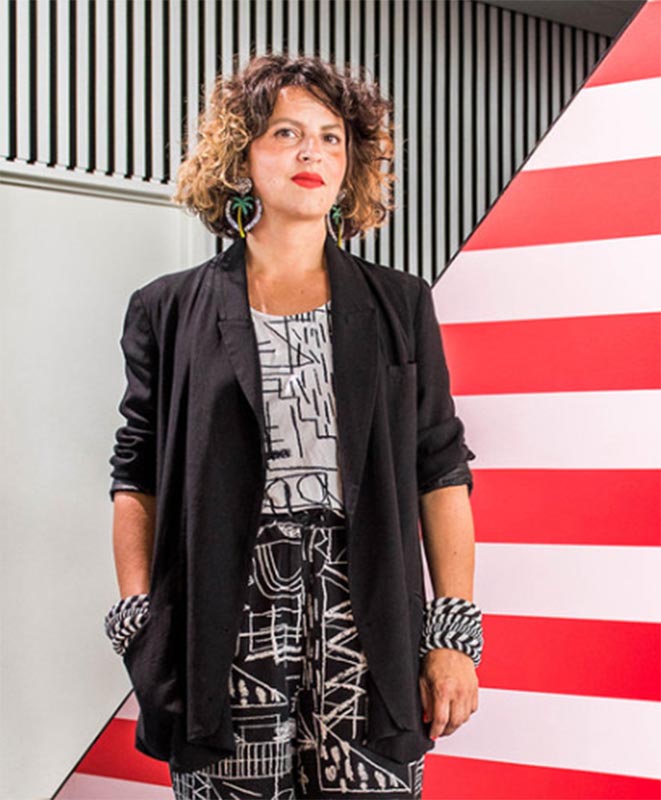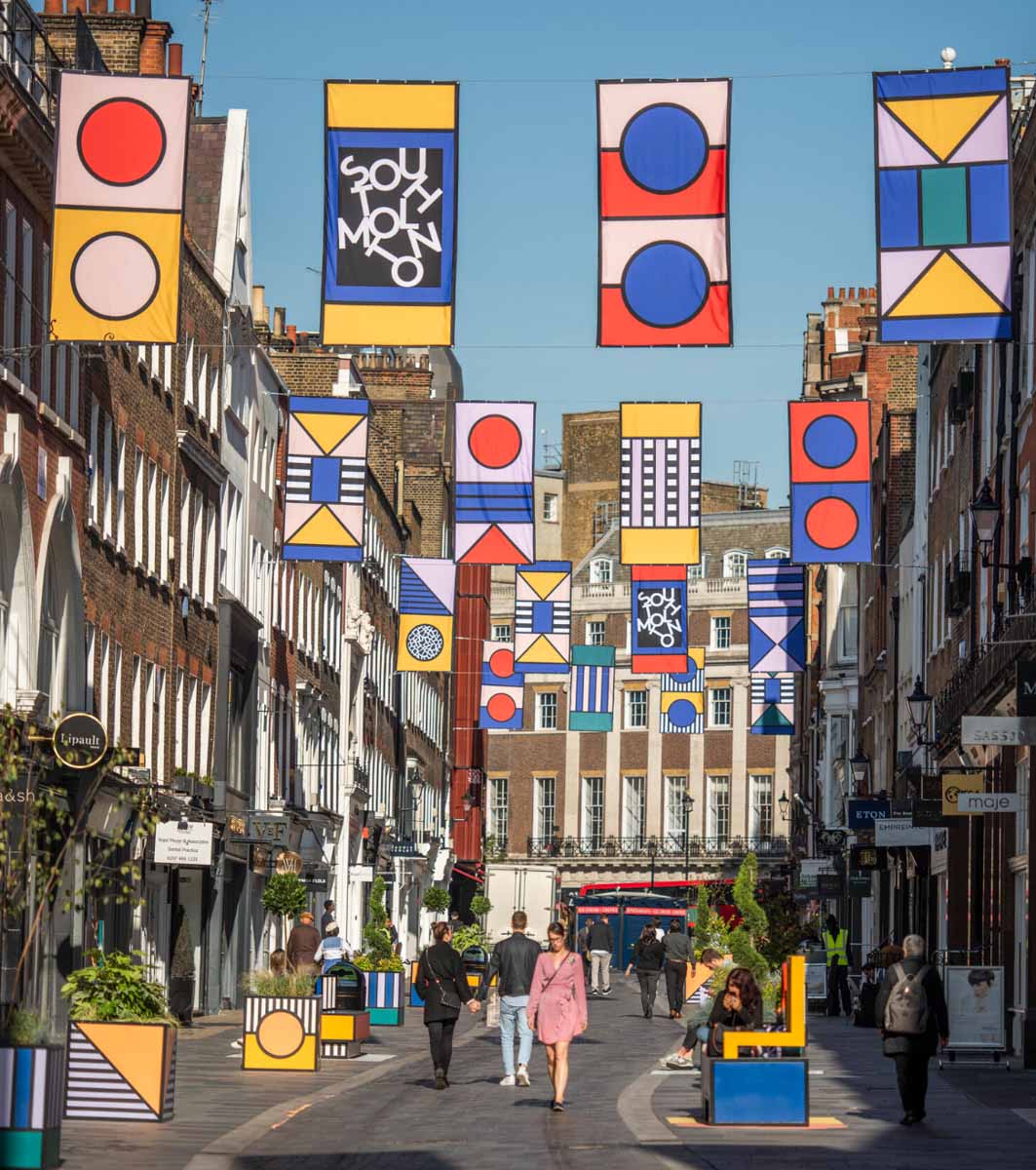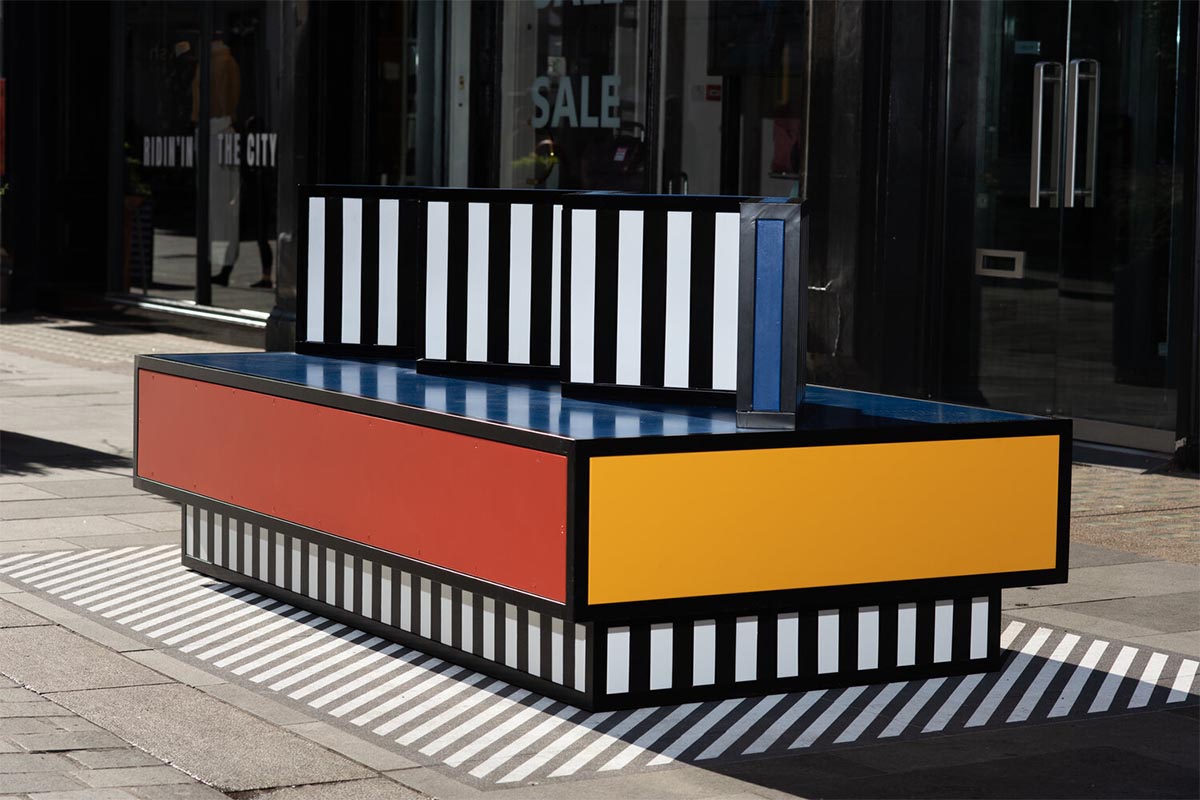 Camille Walala transformed South Molton street in London into an immersive corridor of colour, complete with sculptural benches that bring Walala's distinctive murals into three dimensional form.
Camille Walala designed it for the London Design Festival that took place in September 2019. Designed to feel like an open-air urban living room, Walala lounge creates a vivid sanctuary that uplifts the surrounding urban environment while bringing positivity to the passing public and inviting them to take a moment to stop, breath and connect with themselves and each other.
"I wanted to push myself by creating another style of public art to make people smile again.This time I have designed public benches, where people can feel at home, surrounded by plants and rugs. I want to create a place where people can gather, appreciate their surroundings and enjoy the city. I love the idea of bringing an element of fun to the street, weaving colour and joy into a city which is sometimes lacking in both." says Camille Walala.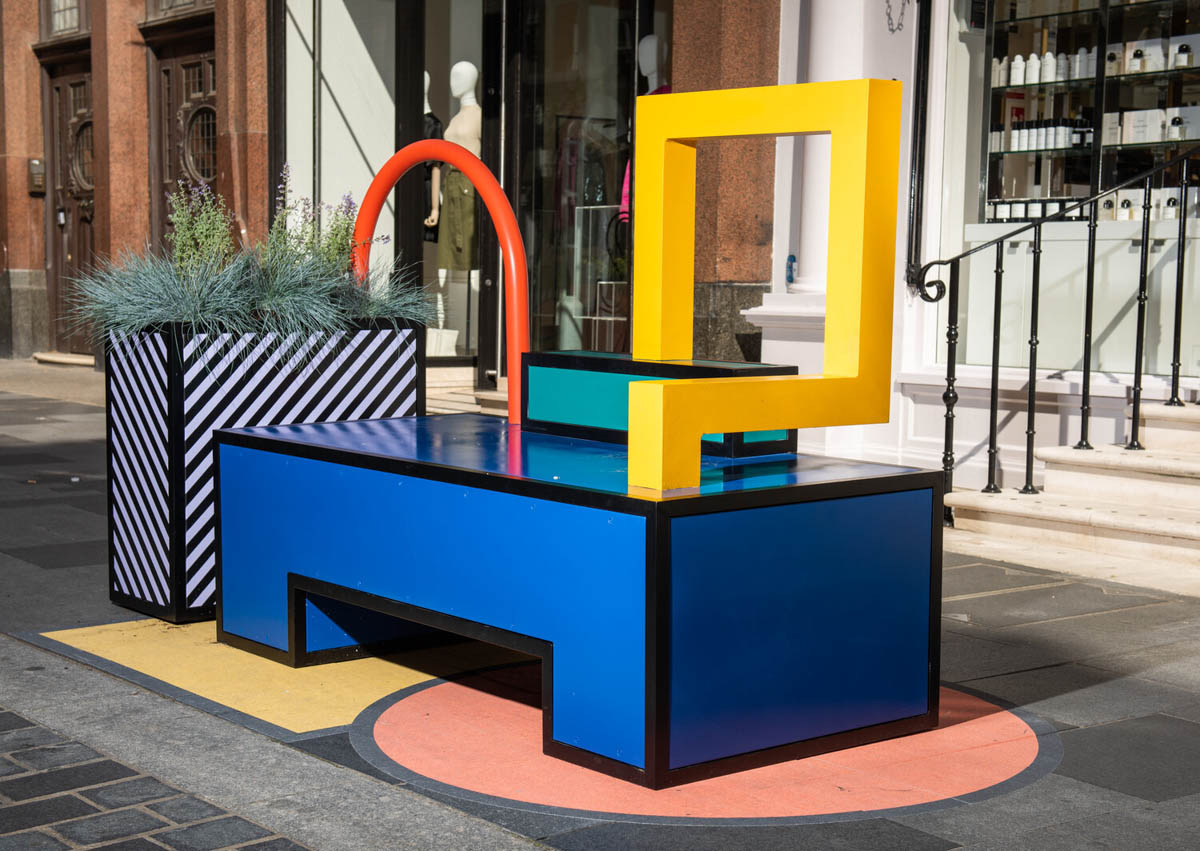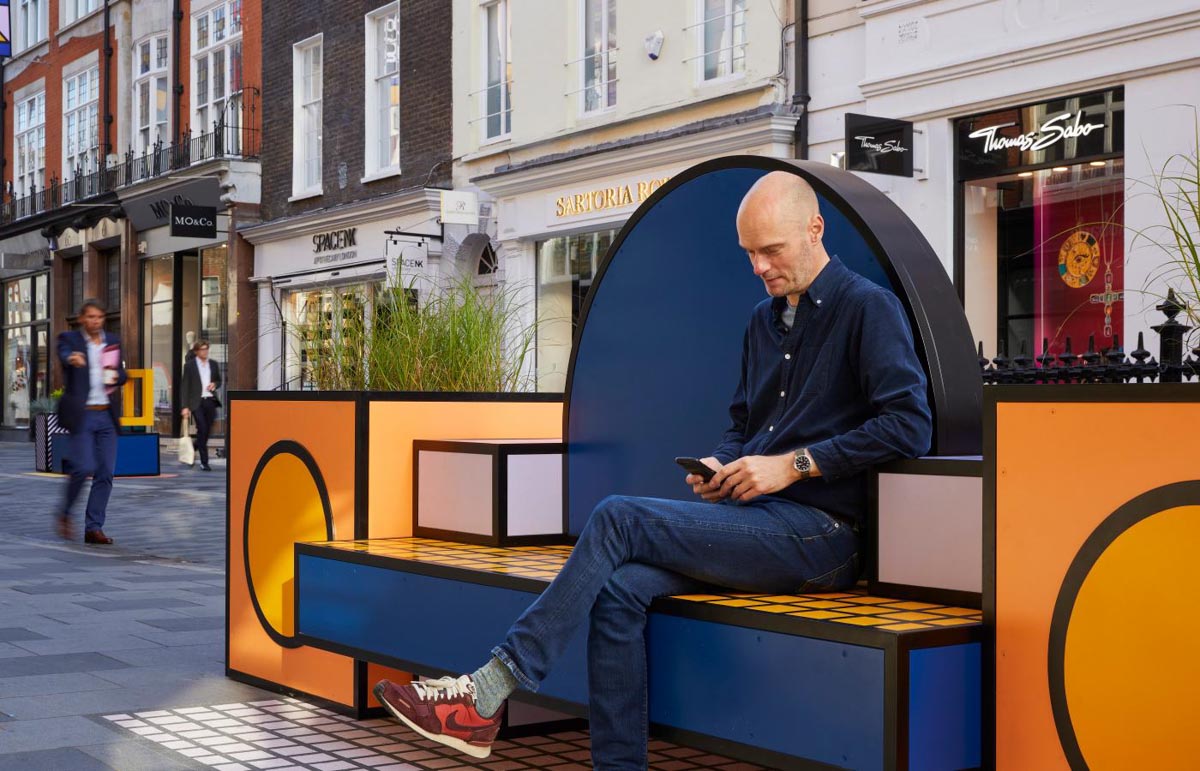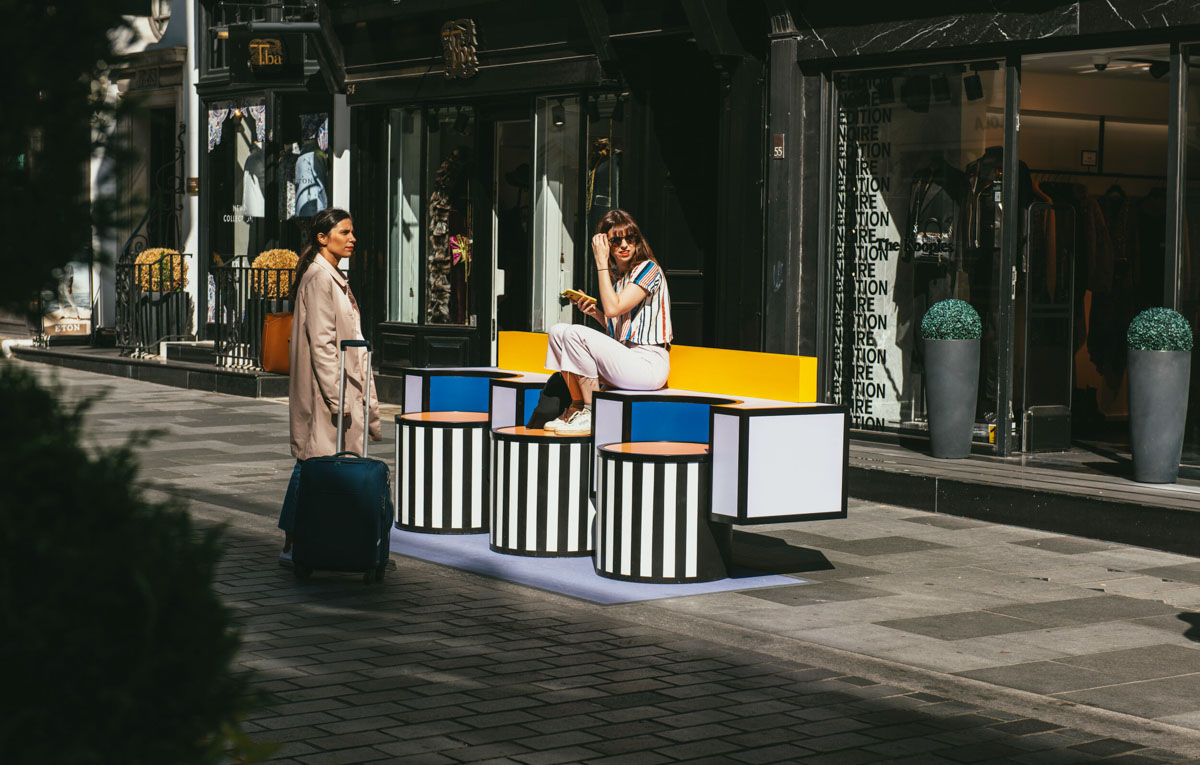 Walala established her east London studio in 2009. At previous editions of London Design Festival she has created an inflatable castle and a multicoloured pedestrian crossing in south London. She has also created much large installations, including a 40-metre-high mural in New York. She believes that when colour and fun are added to cities it can make a big difference to people's experiences.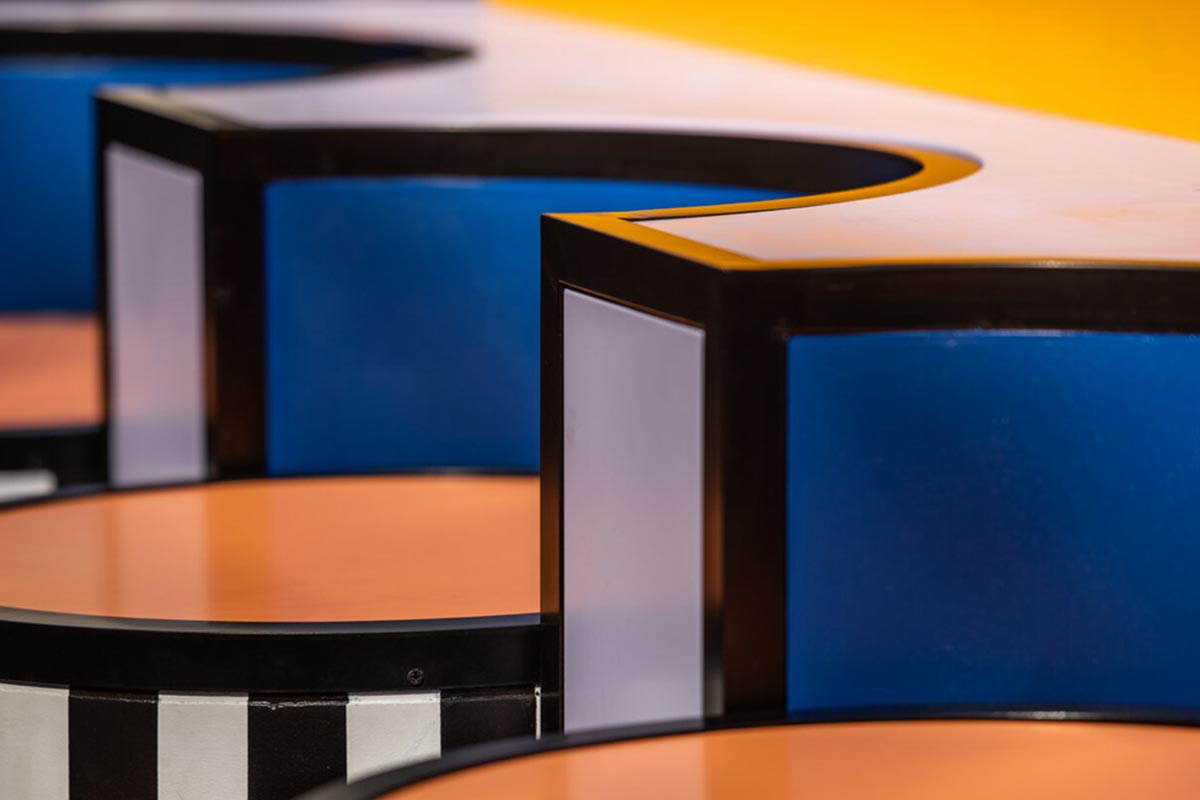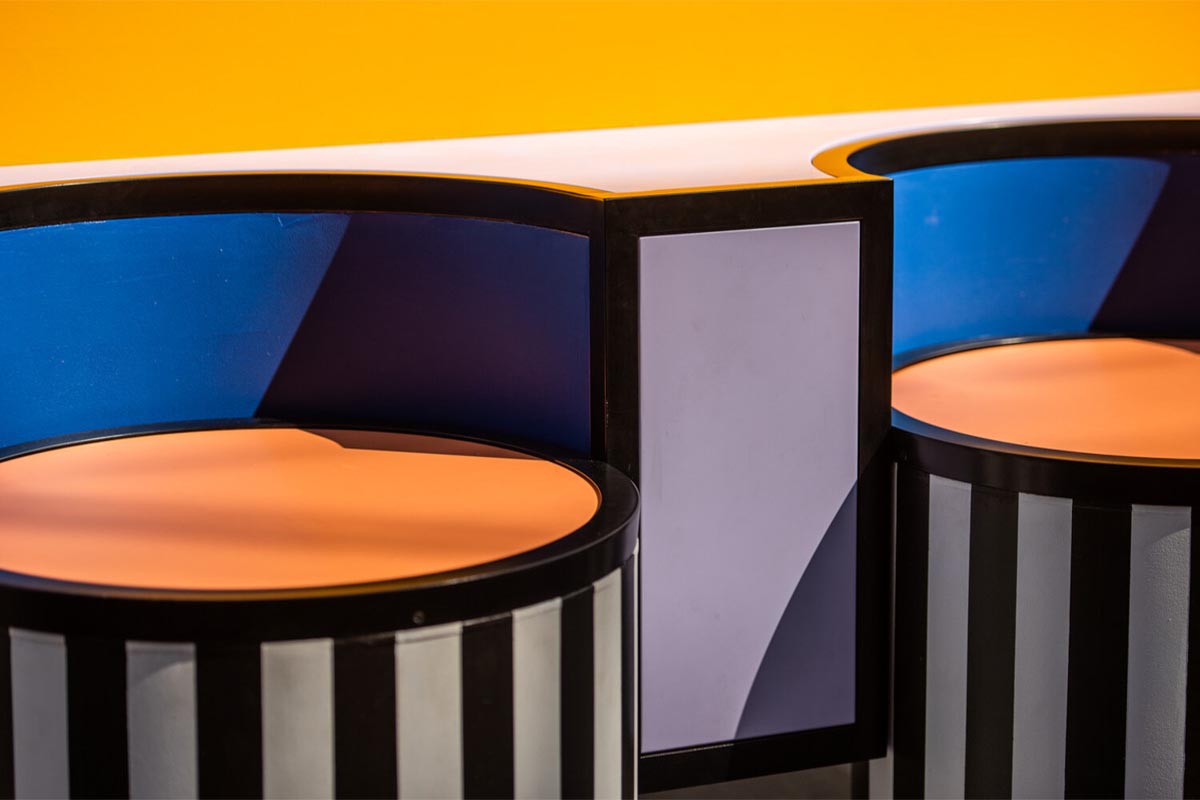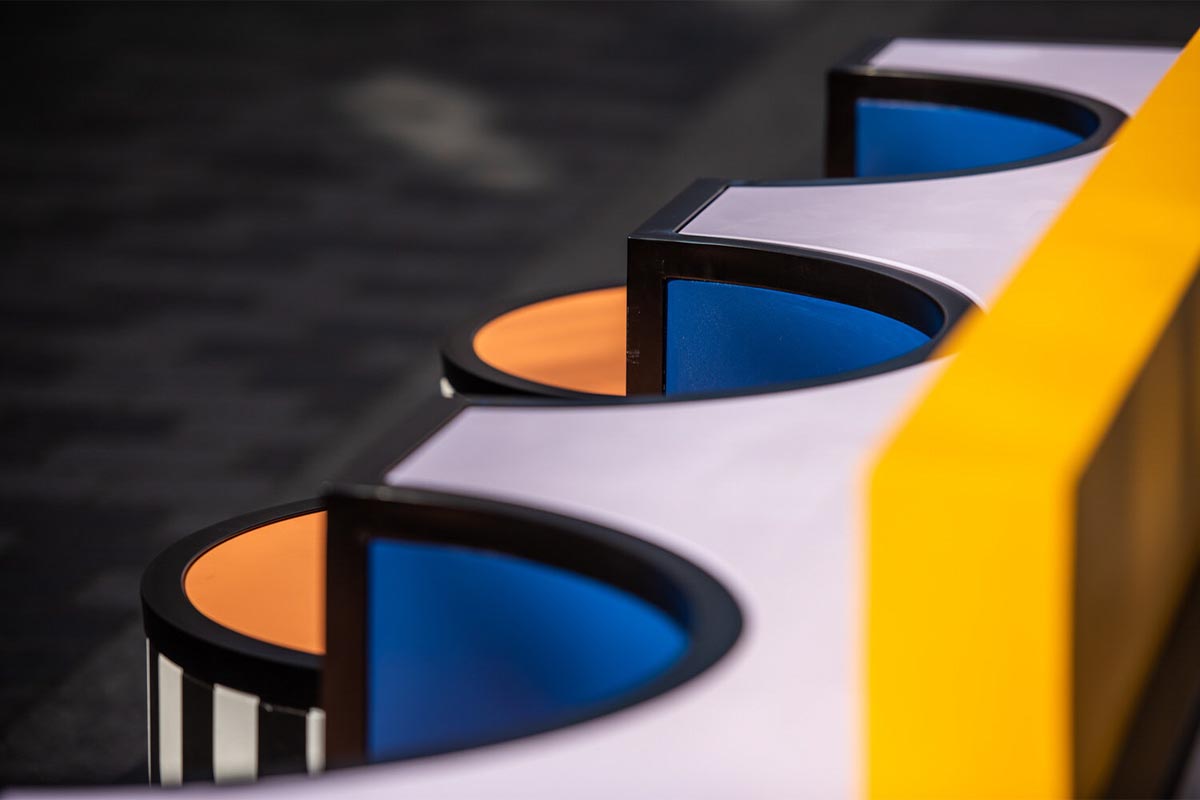 Photographer : Charles Emerson.