Indian Architect Balkrishna Vithaldas Doshi recieves 2018 Pritzker Architecture prize.

Architect, Urban Planner and educator for past 70 years, Balkrishna Vithaldas Doshi has been awarded the 2018 Pritzker Architecture Prize.
Doshi has been instrumental in shaping the discourse of architecture throughout India and internationally.
Influenced by masters of 20th century architecture, Charles-Édouard Jeanneret, known as Le Corbusier, and Louis Khan, Doshi has been able to interpret architecture and transform it into built works that respect eastern culture while enhancing the quality of living in India His ethical and personal approach to architecture has touched lives of every socio-economic class across a broad spectrum of genres since the 1950s.
"My works are an extension of my life, philosophy and dreams trying to create treasury of the architectural spirit I owe this prestigious prize to my guru, Le Corbusier His teachings led me to question identity and compelled me to discover new regionally adopted contemporary expression for a sustainable holistic habitat," comments Doshi.
He continues, "with all my humility and gratefulness I want to thank the Pritzker Jury for this deeply touching and rewarding recognition of my work This reaffirms my belief that, 'life celebrates when lifestyle and architecture fuse"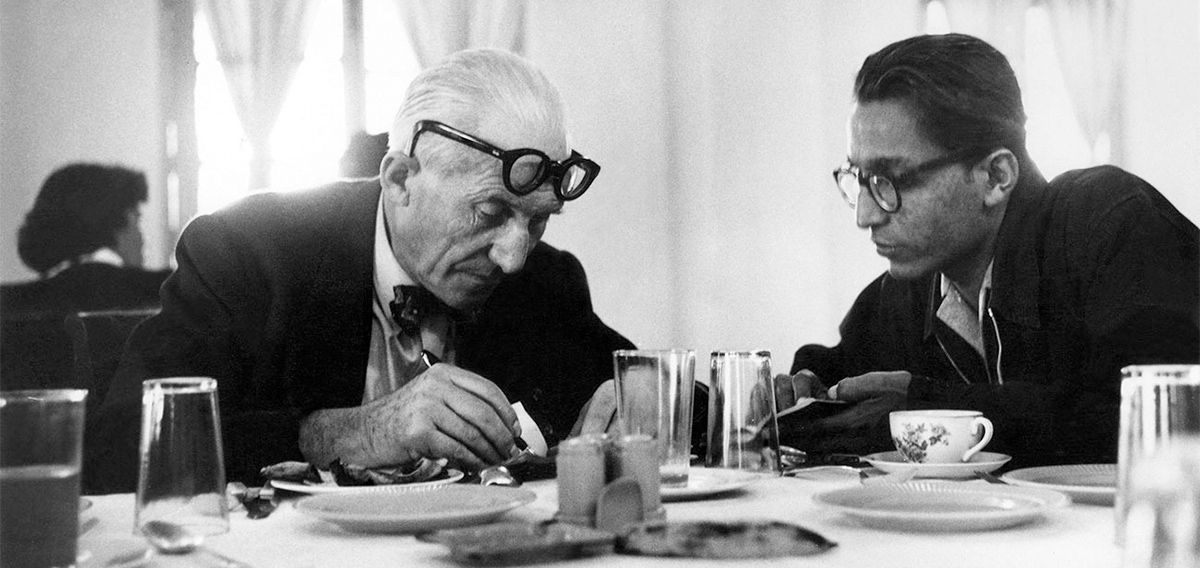 Doshi  founded his practice Vastushilpa (now known as Vastushilpa Consultants) in 1956.
Here are some of his famous works:
Life Insurance Corporation Housing, Ahmedabad, India (1973)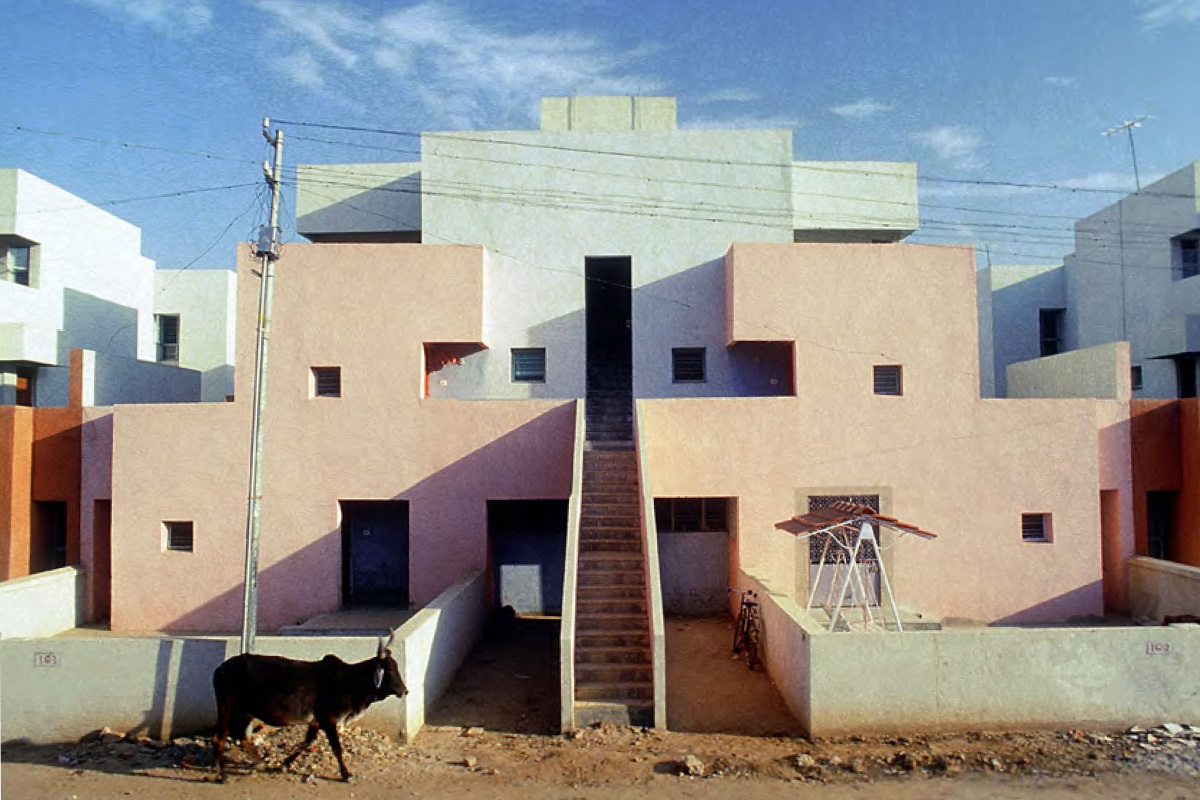 This housing project for the Life Insurance Corporation in Ahmedabad was designed in 1973 and consists of 324 units in a duplex terraced unit scheme. It was designed to introduce a clear sense of order and combine both high density and low-rise: the result being a traditional urban row house of smaller units slotted into larger units.
Prembhai Hall, Ahmedabad, India (1976)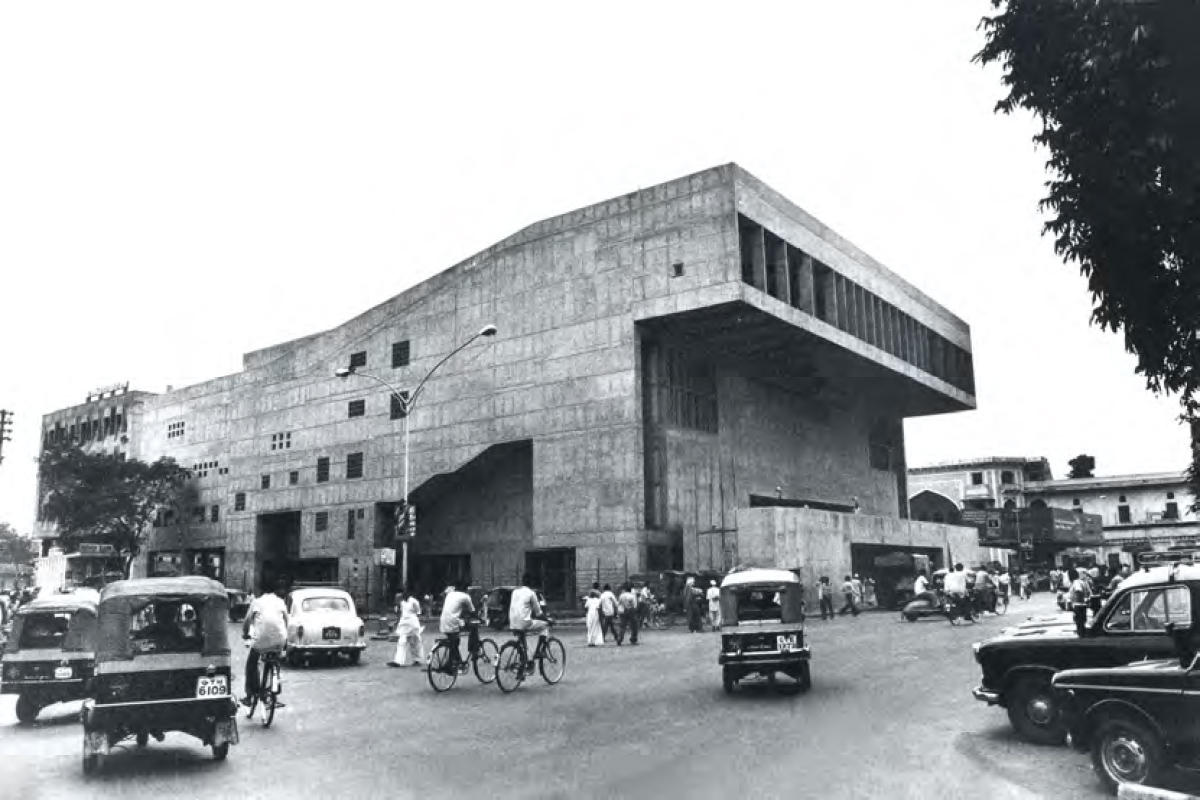 "A good theatre…is the extension of the most active and creative part of a city. It is a place where all artists meet and recreate a new image of life." Designed as a public theatre, Premabhai Hall, a largely concrete building, houses an auditorium, vast interior corridors and public gathering spaces.
Sangath, Ahmedabad, India (1980)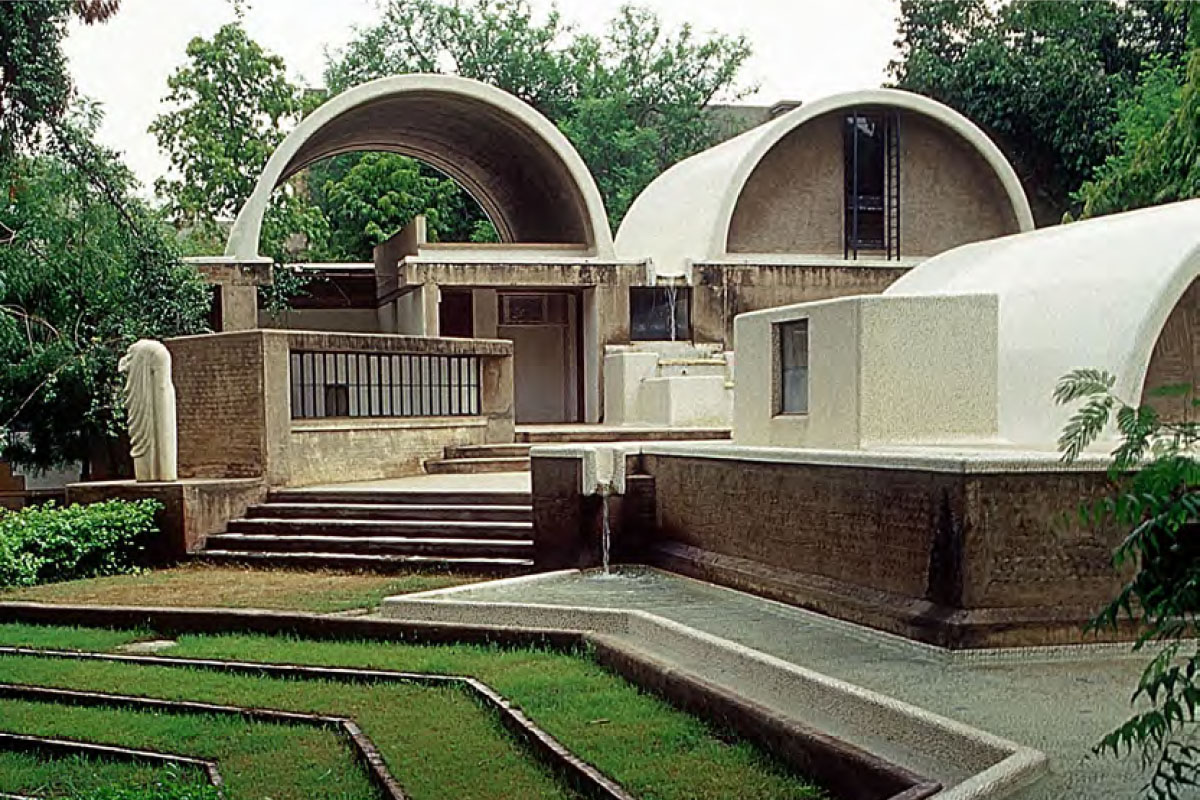 Sangath is the architect's own studio. In Sanskrit, Sangath means "moving together". There is an easy ow of terraces, re ecting ponds, mounds, and the curved vaults which are the distinguishing formal elements. There is variety and richness in the interior spaces that have different qualities of light, different shapes as well as different uses, while united through the use of concrete.
Aranya Low Cost Housing, Indore, India (1989)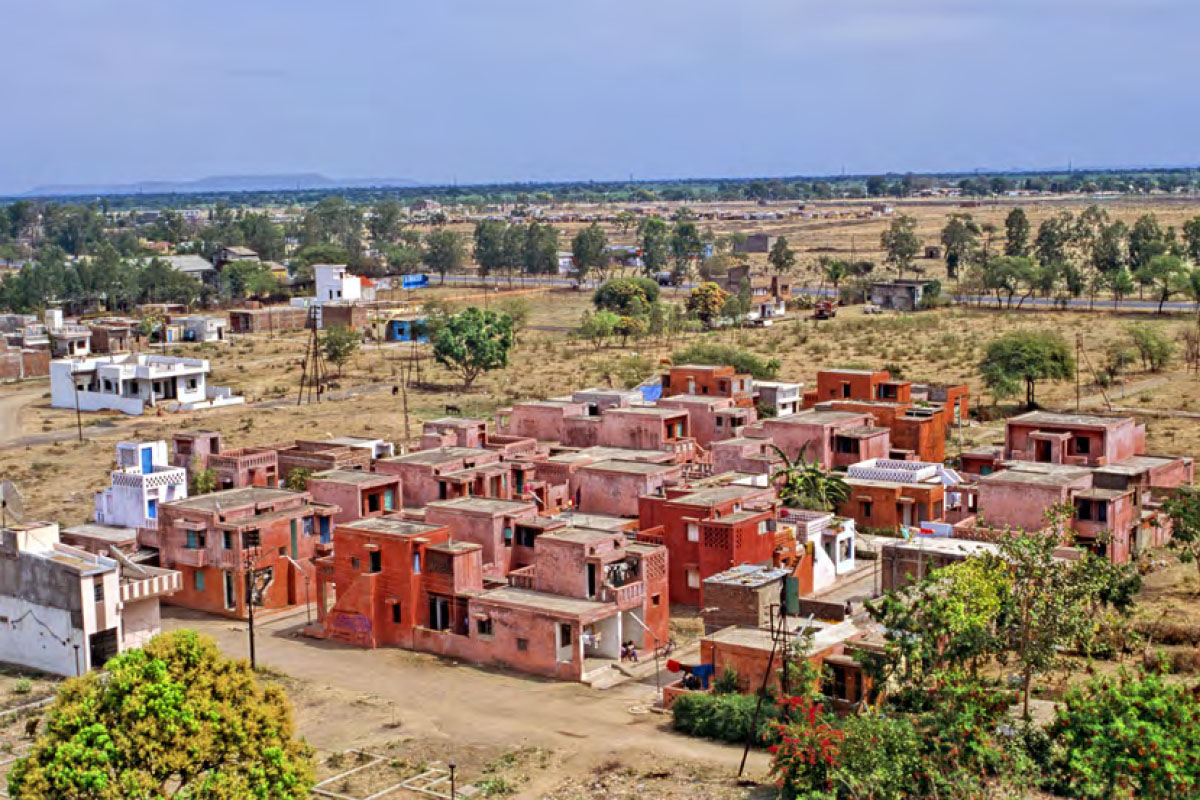 "They are not houses but homes where a happy community lives. That is what nally matters." as per B.V. Doshi. Aranya Low Cost Housing accommodates over 80,000 individuals through a system of houses, courtyards and a labyrinth of internal pathways.
Amdavad ni Gufa, Ahmedabad, India (1994)
Amdavad Ni Gufa was designed to demonstrate the collaboration between an artist and architect. An underground gallery housing the works of artist Maqbool Fida Husain, Doshi's design was inspired by a discussion between the two that occurred thirty years prior to the project. It was about a response to climate, and the bene ts of interred spaces.
CEPT University, Ahmedabad, India (1966-2012)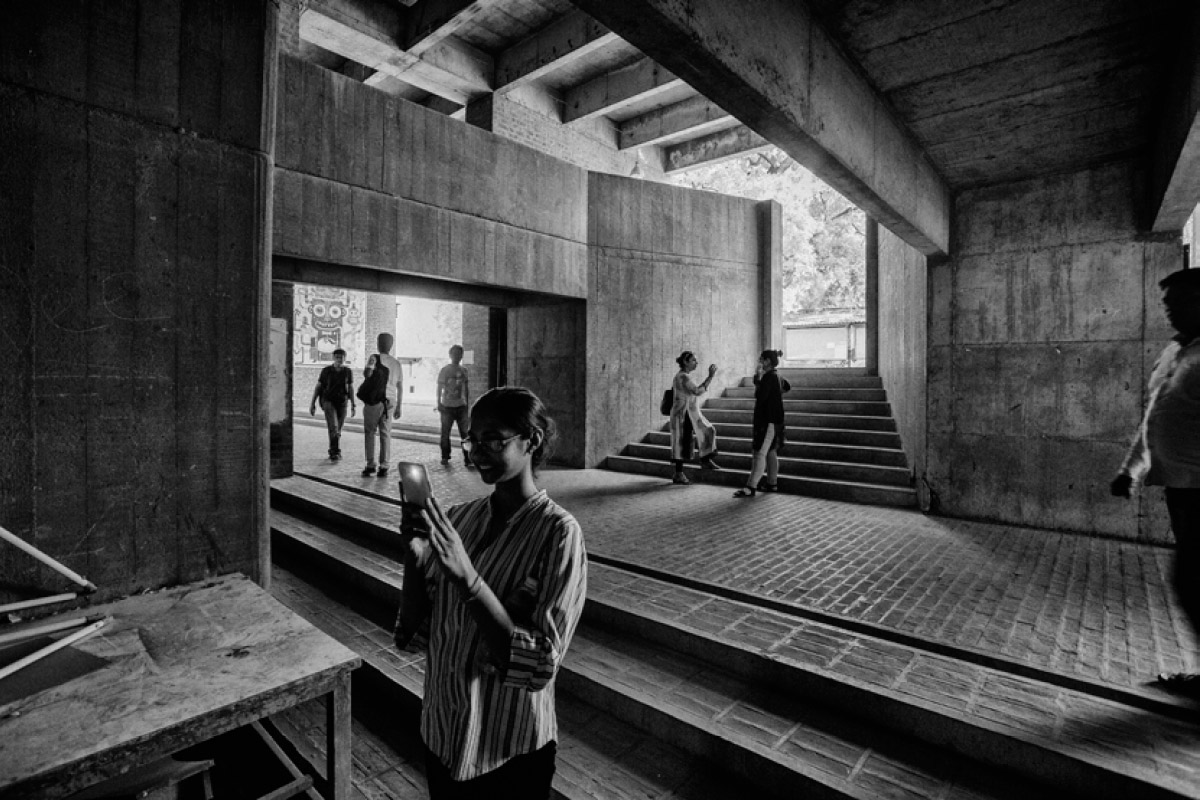 The Centre for Environmental Planning & Technology, initially housing just the School of Architecture (1966), the campus has expanded to include the School of Planning (1970), the Visual Arts Centre (1978), the School of Building Science and Technology (1982), the School of Interior Design (1982), Kanoria Centre for Arts (1984), and an exhibition gallery (2012).
Doshi's architecture explores the relationships between fundamental needs of human life, connectivity to self and culture, and understanding of social traditions, within the context of a place and its environment, and through a response to Modernism.
"Design converts shelters into homes, housing into communities, and cities into magnets of opportunities" – Balkrishna Vithalsdas Doshi
Courtesy Hyatt Foundation/Pritzker Architecture Prize and Vastu Shilpa Foundation (VSF)