Delhi gets its new chic English styled luxury lounge designed to make you feel at home.
Project Name : Home
Project Location : New Delhi, India
Architects/Designer : Smriti Sawhney Raheja, Design Ex, Tanya Chutani
Project Status : Built
Instagram :@designexofficial  @sawhneysmriti  @tanyachutani
So, what is your meaning of Home?
"Home" is a safe haven; a comfort zone; a place to live with our families' with all the content and comfort.
A place to build memories.
As the name indicates,
Home, Delhi; by PVR a members-only social & entertainment club is designed with a similar intent to bring a new standard in live performance entertainment and hospitality – a concept by PVR Director's Cut.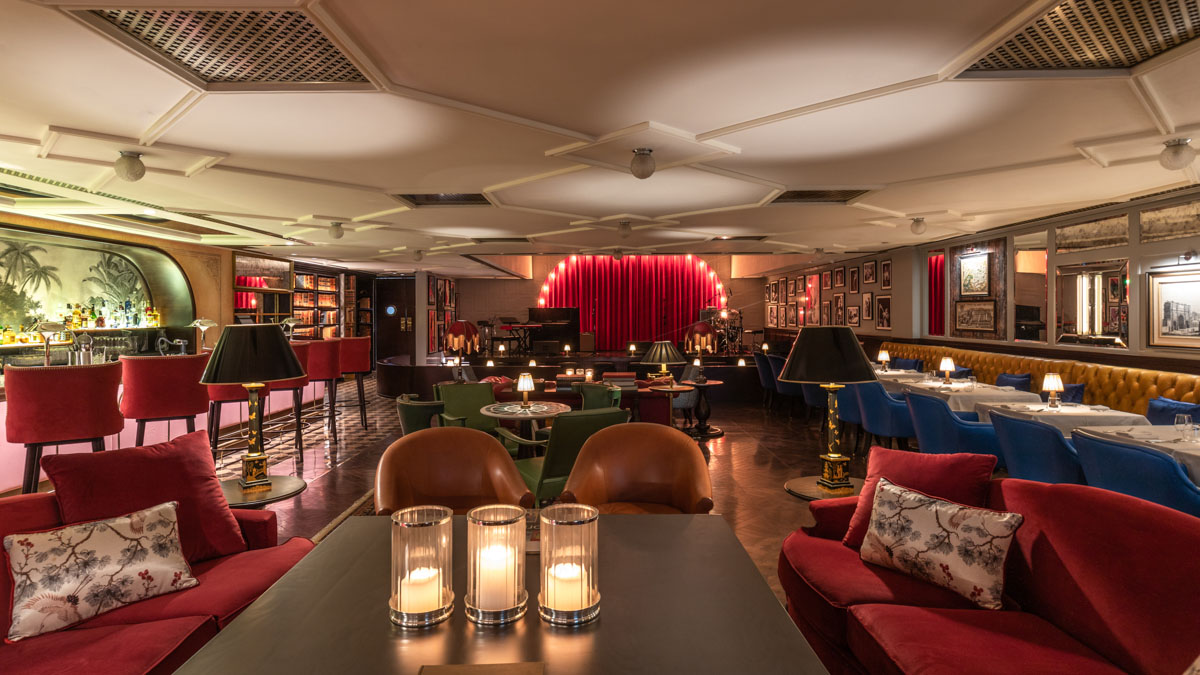 Designed as the proverbial mansion, Home comprises of richly appointed rooms & landscaped outdoors, reminiscent of one's own residence, altogether adorned with artifacts and accessories handpicked during travels around the world.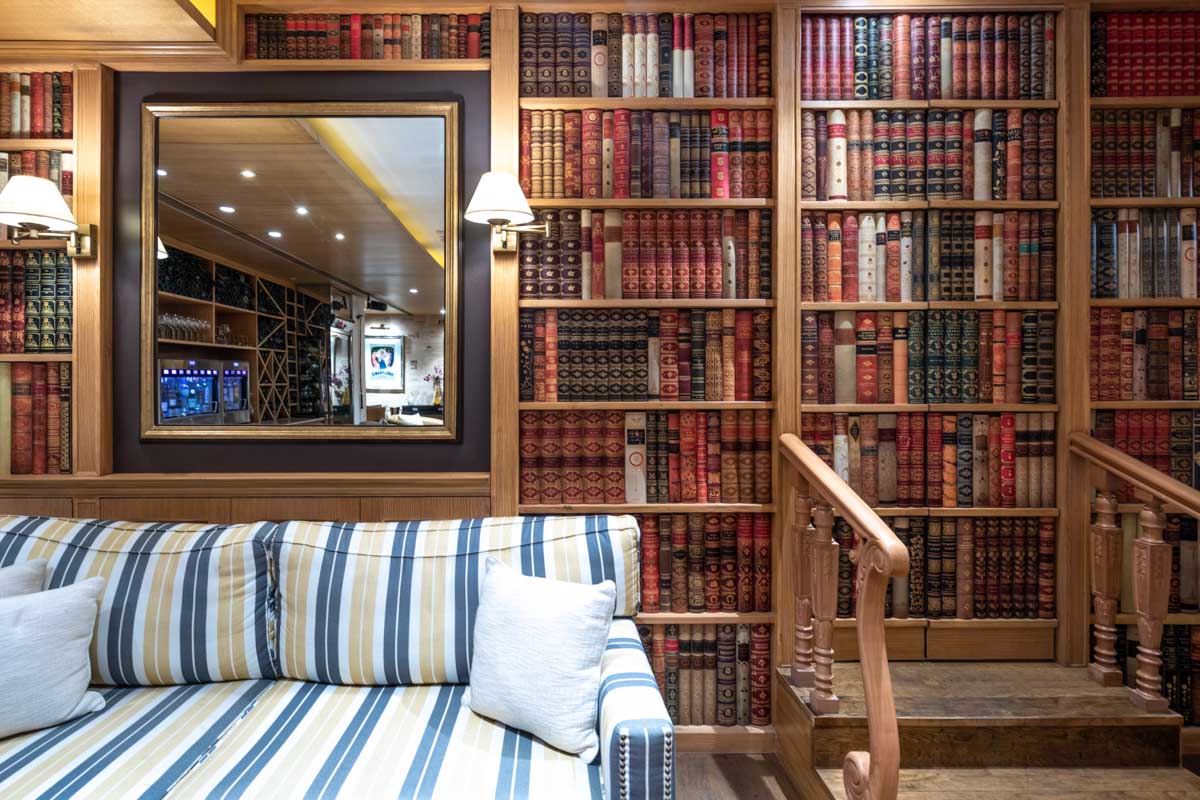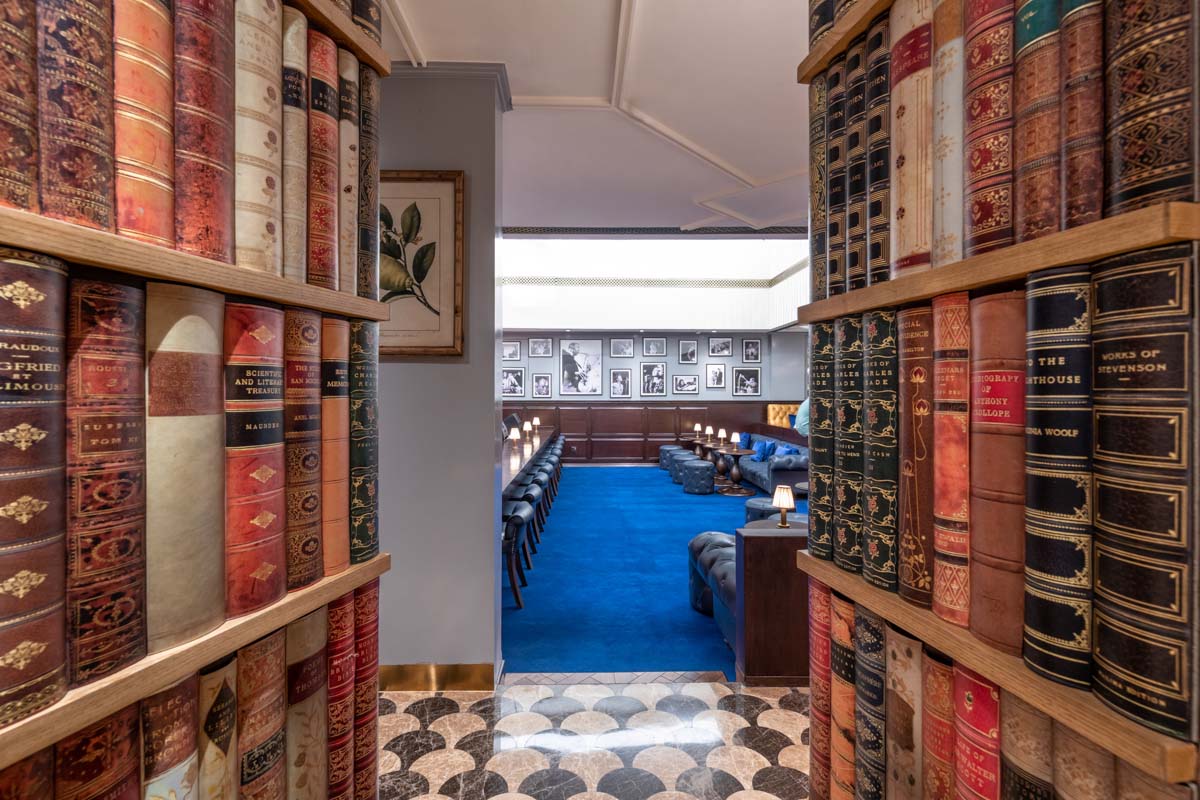 (above)The secret entry to Home lounge through the Den at PVR's Director Cut.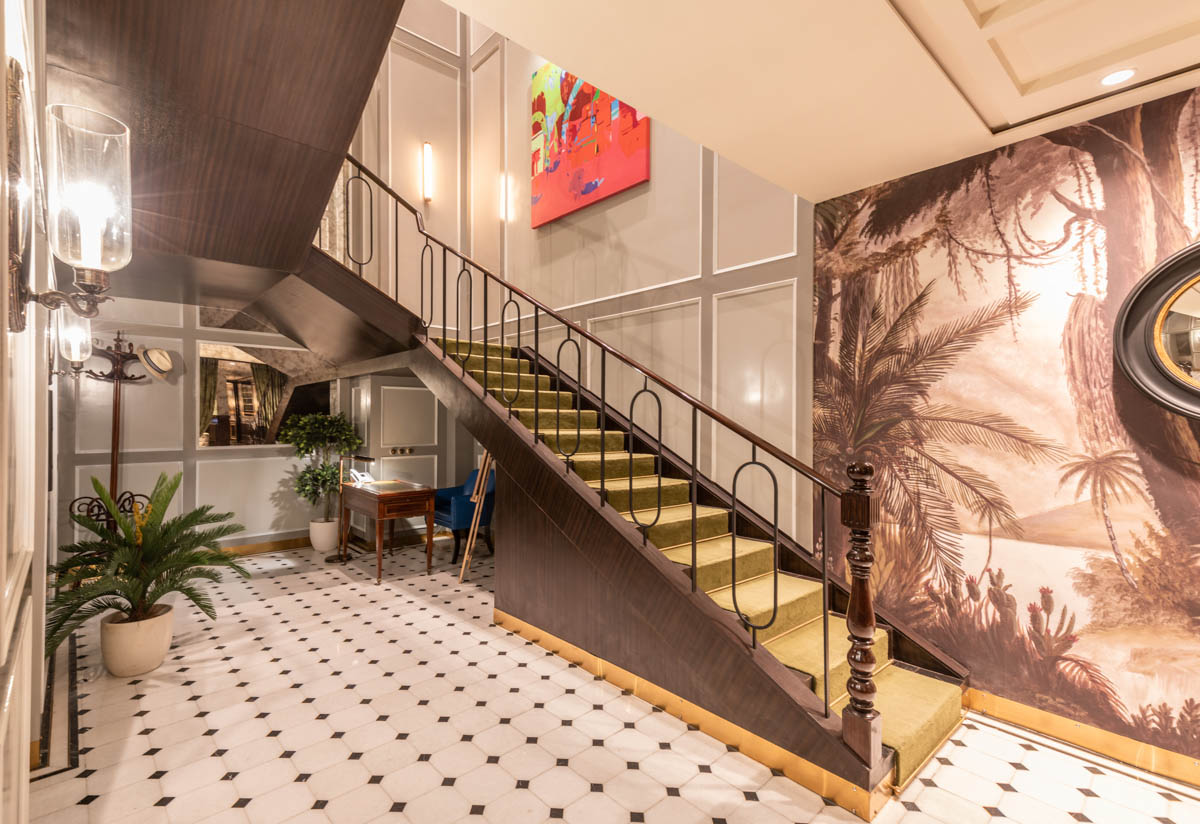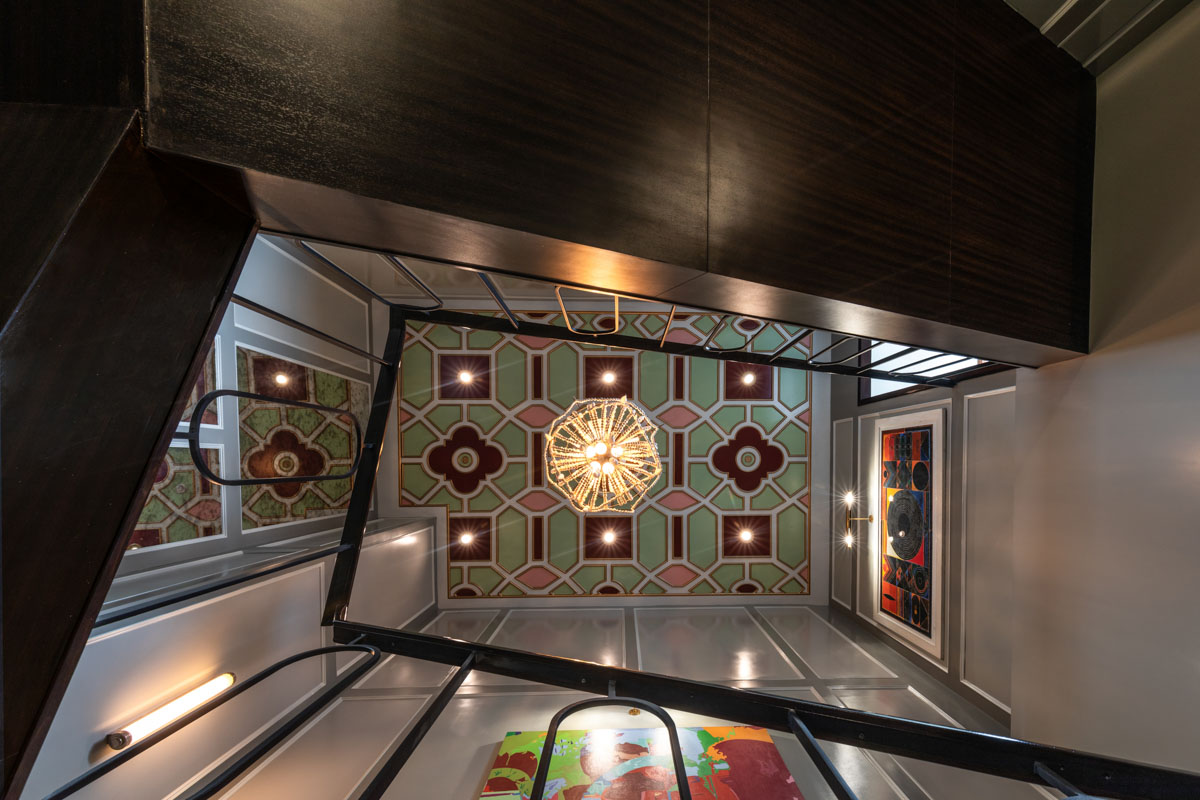 The space is designed as a residential experience, starting from the welcome hallway that adorns a double height atrium (above left), which opens into a well-proportioned staircase with a carpet detail in olive tones and a flamboyant chandelier from Mud Studio leading up to the terrace.
The tropical wallpaper from Ananbo becomes the focal point of the corridor and welcomes the guest to the cozy private bar.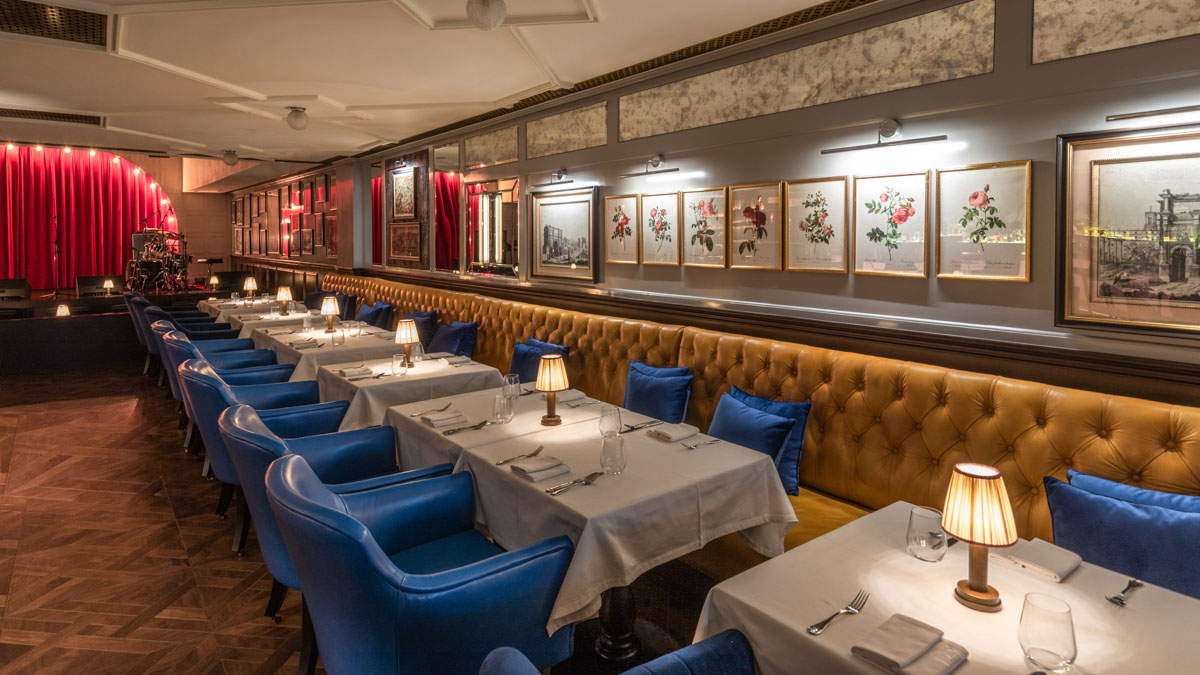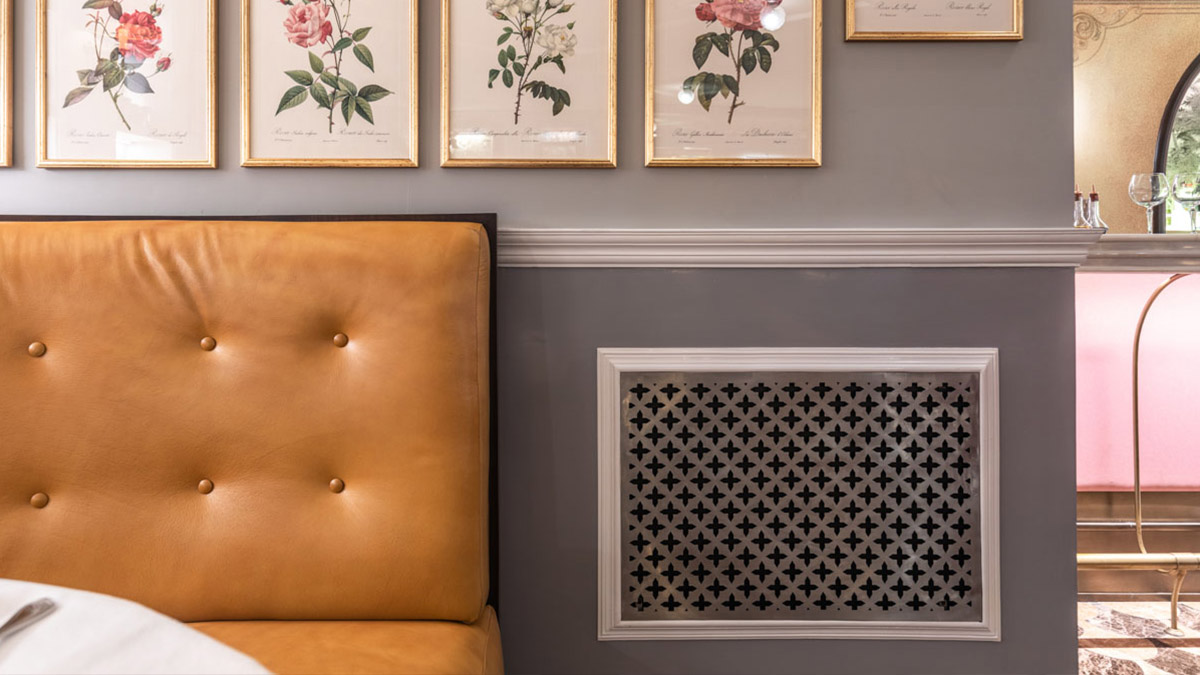 The interior speaks largely of English language. The walls are reminiscent of old British colonial homes with detailed molding panel.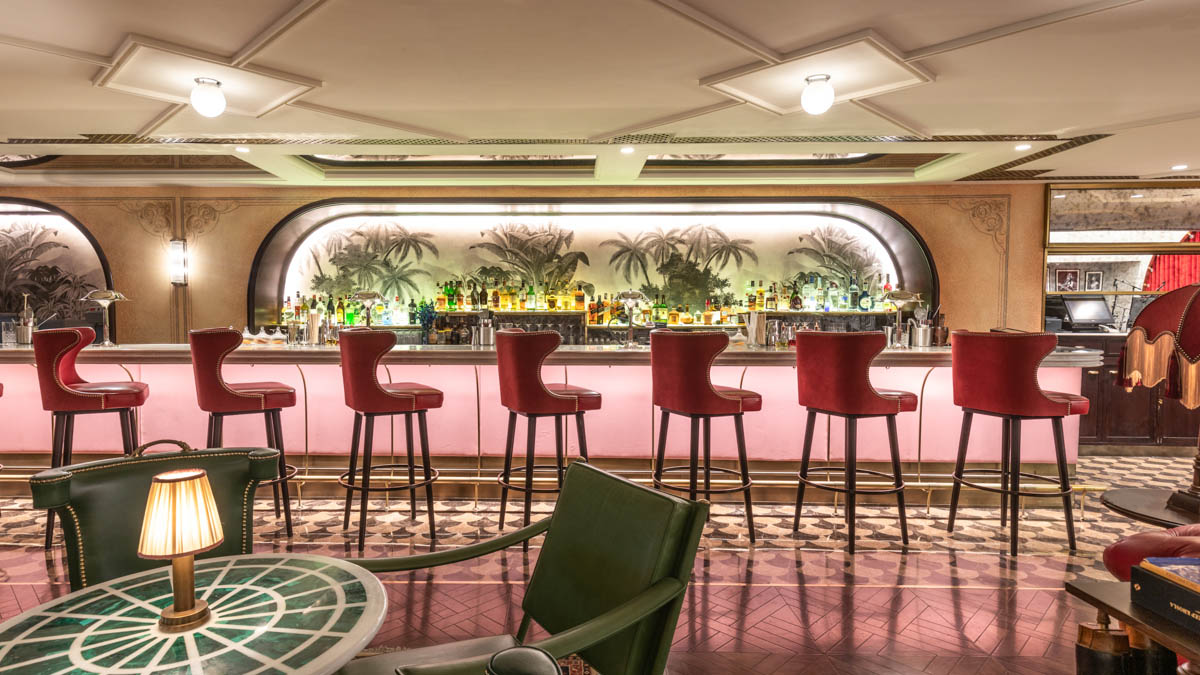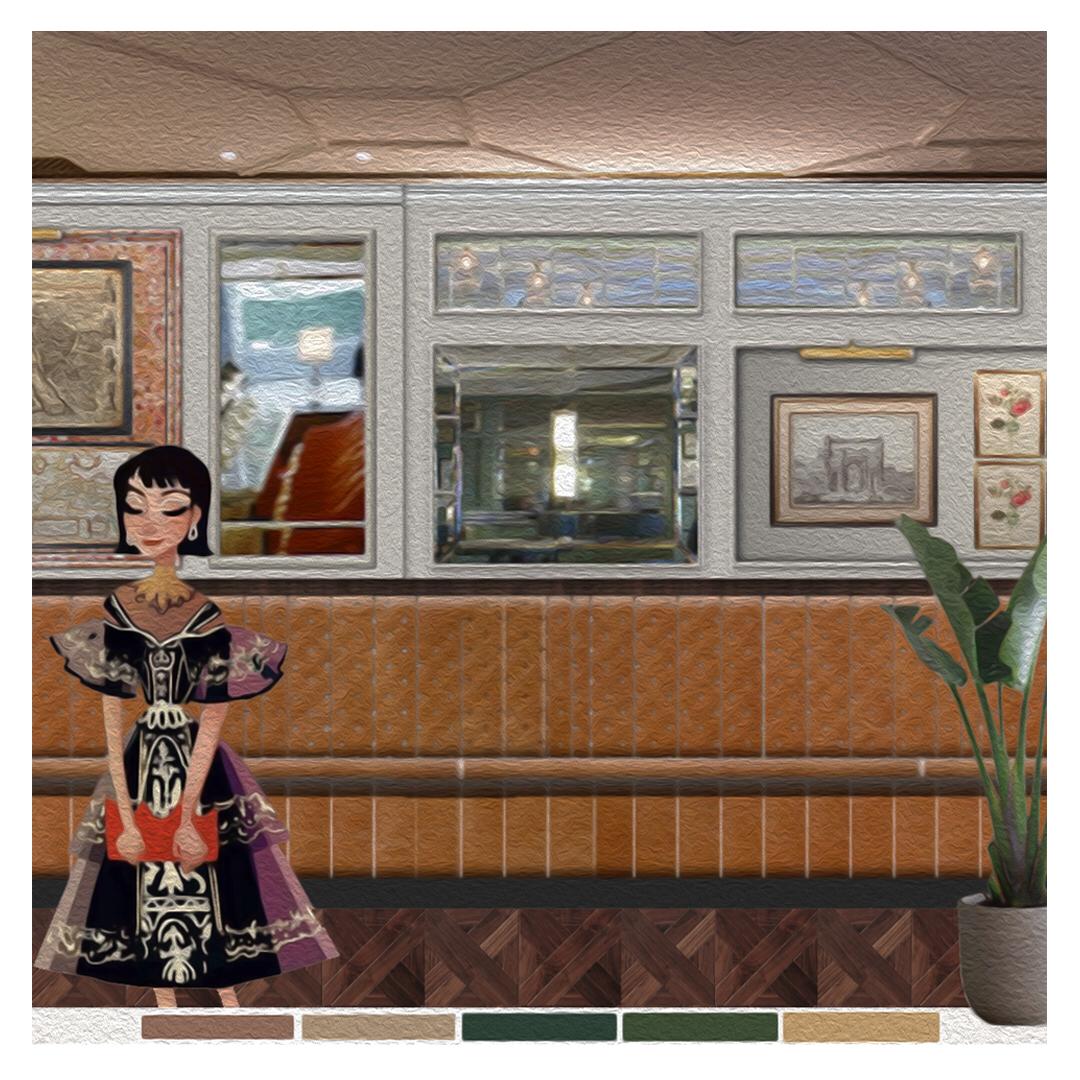 illustrations by tanya chutani.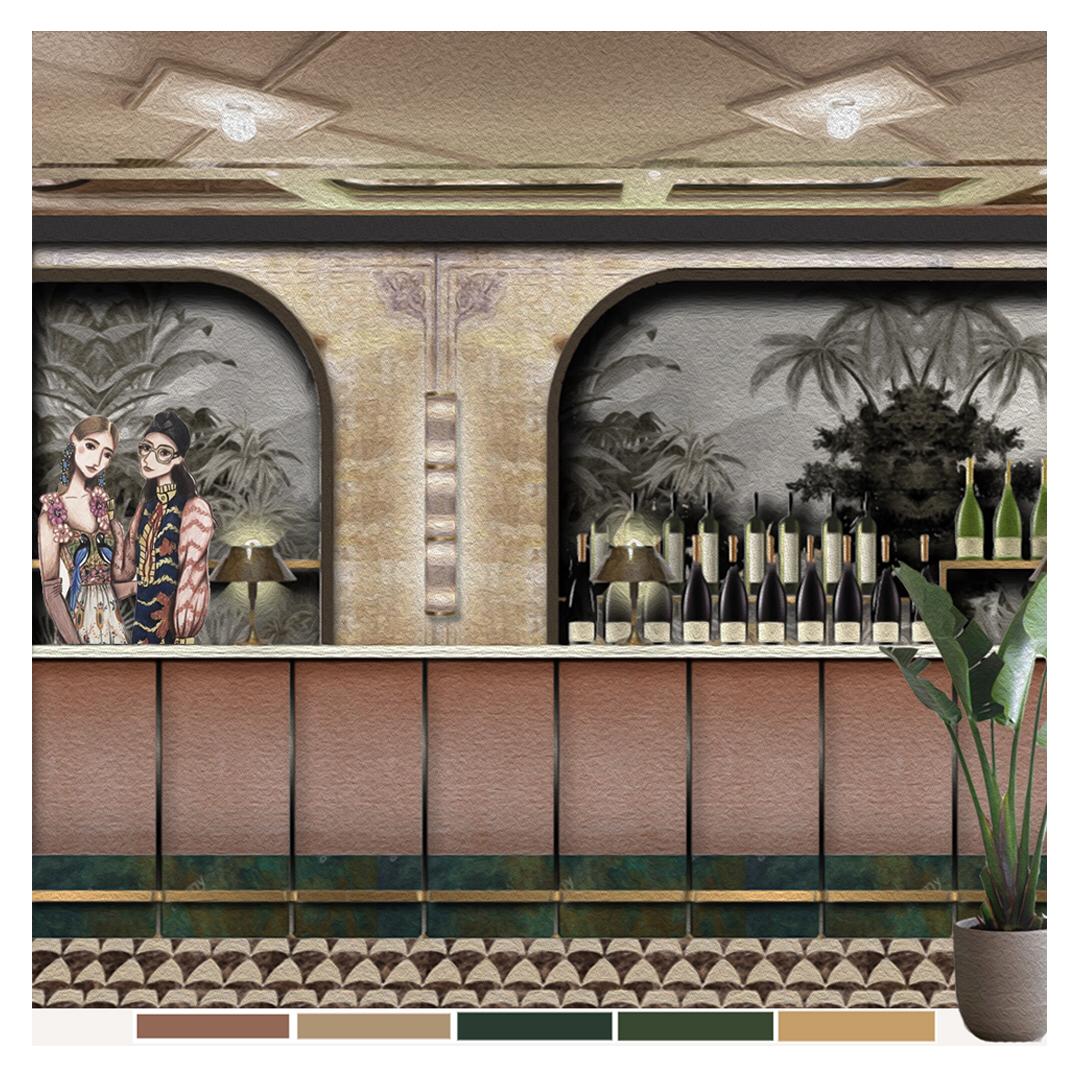 The tropical bar (above) is a richly layered and arched profile that creates a focal point to the room with the mirrored ceiling that adds the depth to the arched coves.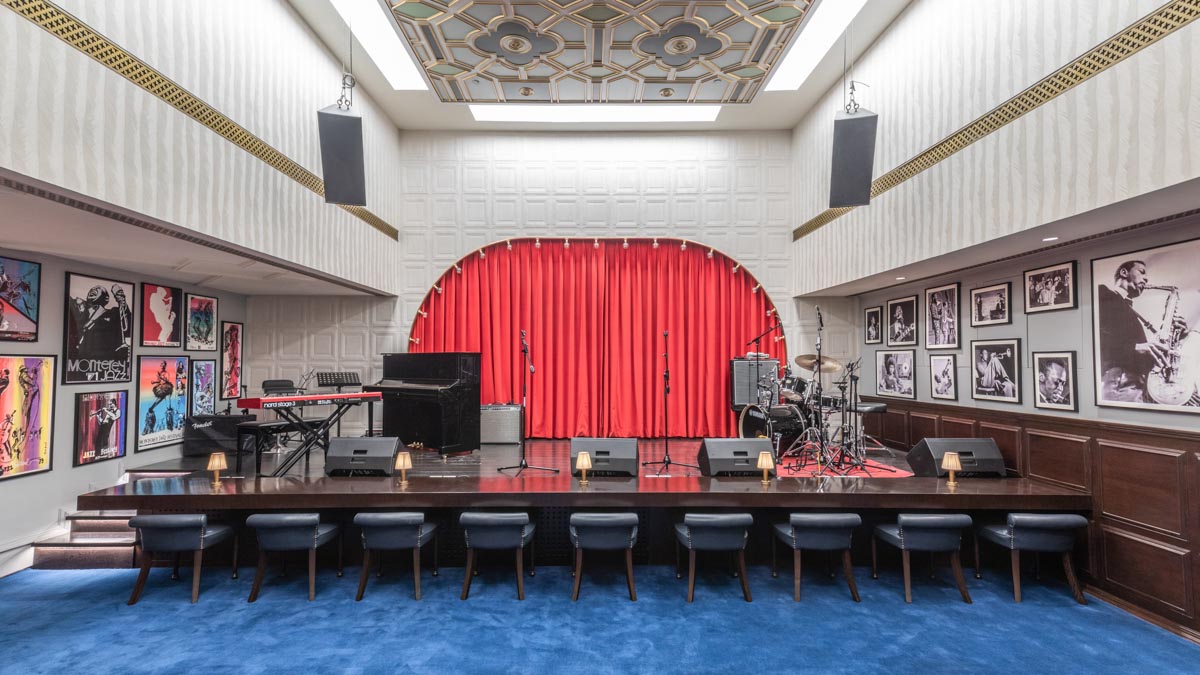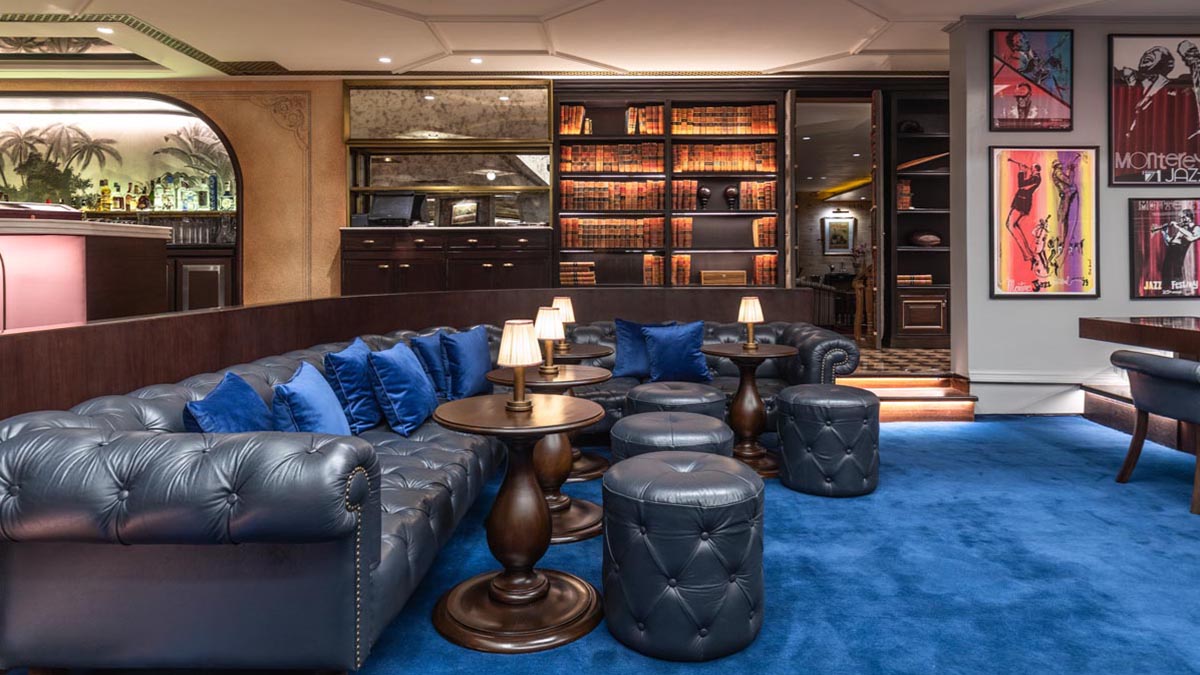 The music lounge area (above) is planned in a stepped down profile that breaks into a double height space with an intricately designed ceiling outlined by day lit coves.
The arched stage backdrop glows with the lined Edison bulbs and heavy ruby red drapes that add to the old world charm of theatre. The sapphire blue plush carpeted floor adds the contrast in this area.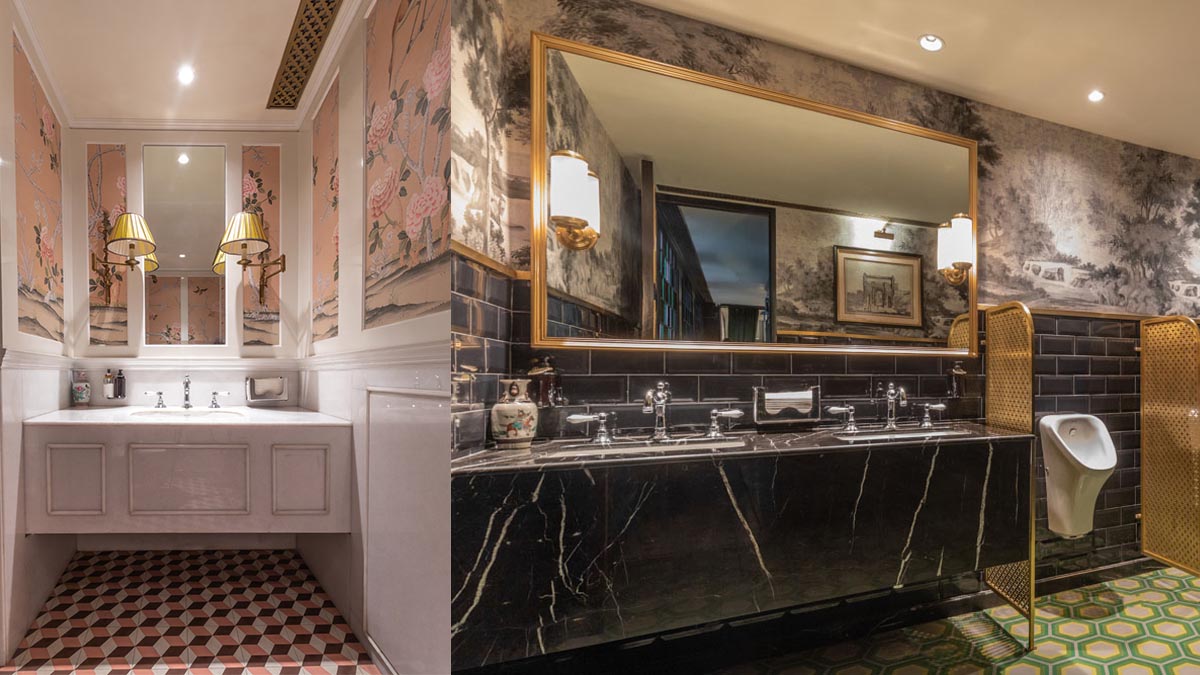 The powder rooms are given strong and detailed characters. A dark strong material palette of black ceramic walls, antique murals from Ananbo highlighted and detailed with brass moldings highlights the masculinity in the space. A blush color statement chinoiserie wallpaper from degournay with white stone paneled walls, created the feminine palette in the adjacent powder room.
The entire space is tied up with soft grey neutrals. Tailor made furniture from soane Britain is an assortment of colorful hues from the world cover.
Photographer: Vibhor Yadav
PROJECT CREDITS
Client: PVR Cinemas
Interior Design: Smriti Sawhney Raheja (principal designer – Design Ex), Tanya Chutani
Execution: Smriti Sawhney Raheja , Design Ex
DesignEx Team: Taranjeet Kaur, Madhur Singhal, Shreya Sharma
Structural Engineer: Naveen Jaitley
Landscape:  Yuccabe Plants
Lighting: Kanchan Puri
Graphics/Illustrations: Tanya Chutani