A contemporary and classic bar & restaurant in Dubai with a black & gold themed colour palette.
Project Name : Coal – bar and restaurant
Project Location : Dubai, U.A.E.
Architects/Designer : Saachi Rana Design Studio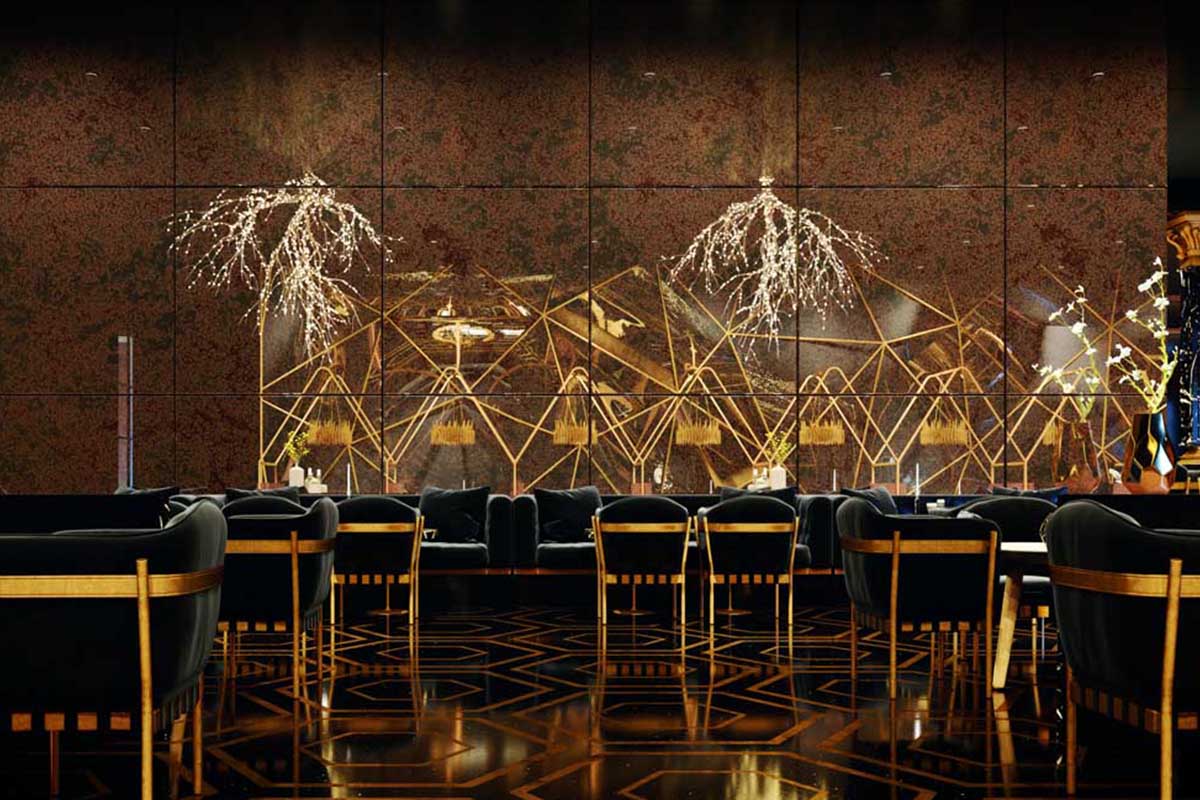 Coal is bar and restaurant located in Dubai, U.A.E. designed by Saachi Rana Design Studio led by principal designer Saachi Marwah Rana.
The Design inspiration mainly revolves around mixology – juxtaposition of contemporary and classic, taking risks and experimenting. The aim was to create blends between different styles, to shake up the conventional and find new styles in that process.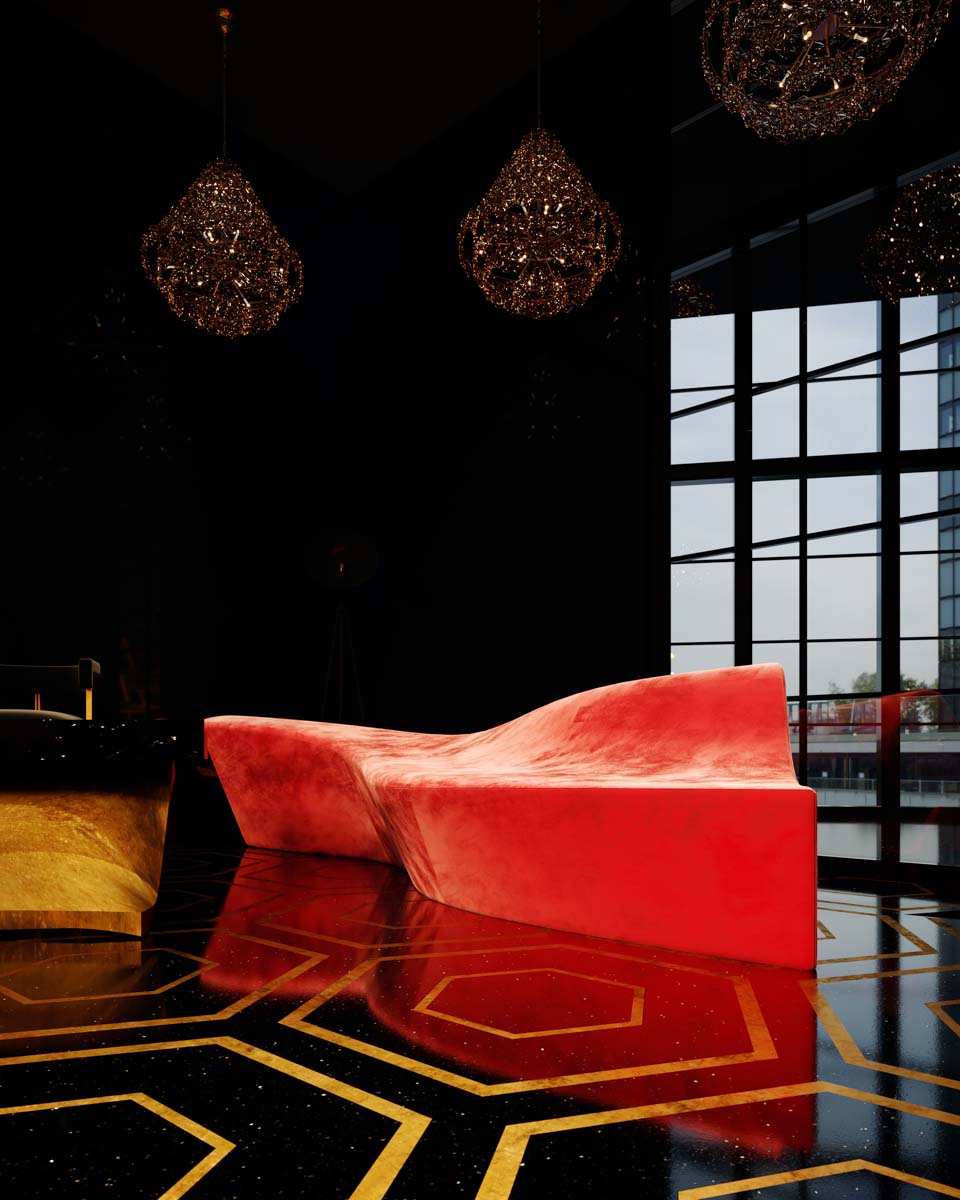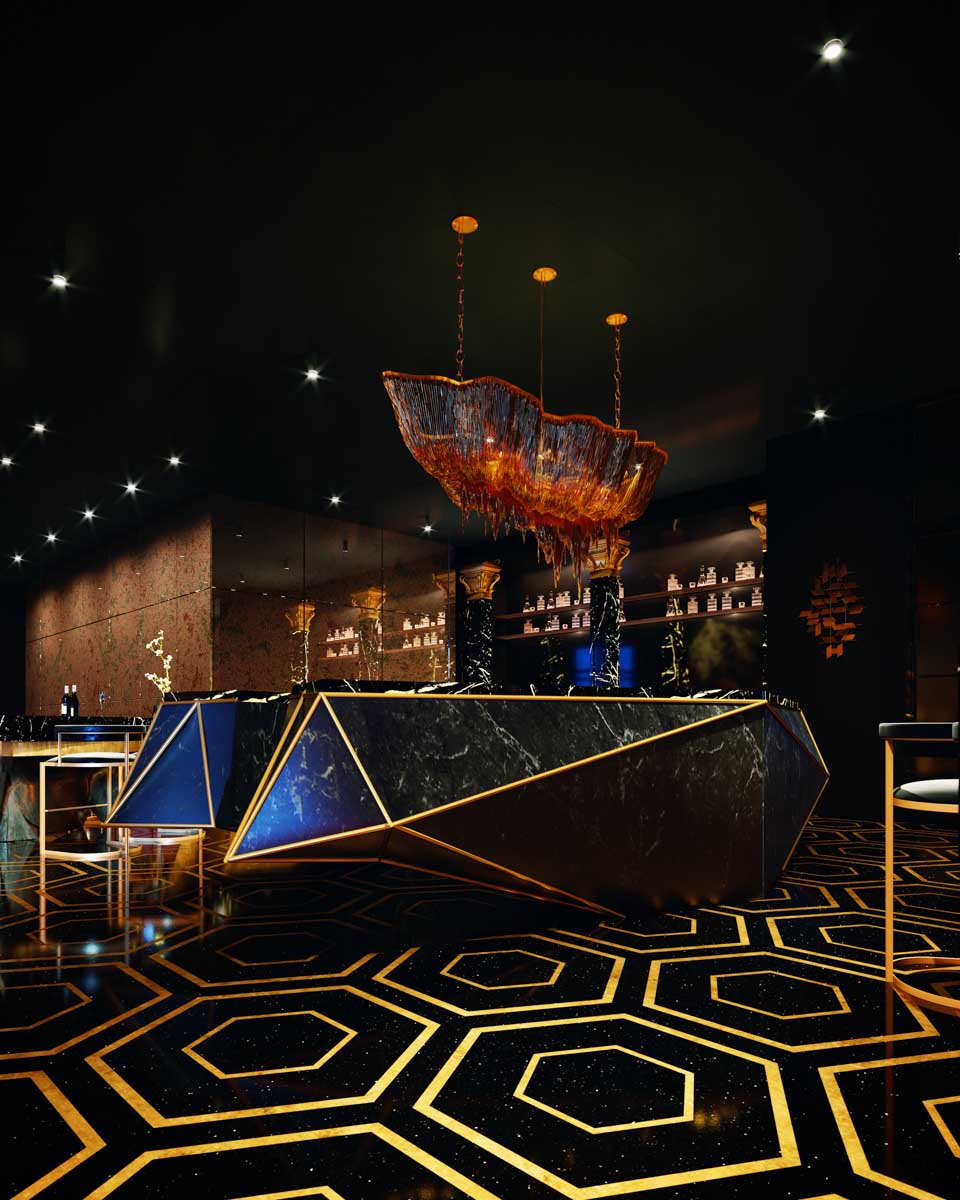 "Most people prefer diamonds. I prefer coal. Give me the raw any day, the unfiltered, the one with potential still to be fulfilled. Let me get my hands dirty, I love the feel of the rough. I would rather sculpt , carve or write than just own and admire. I don't need to ornament myself anyway." " Let them crave Diamond , I prefer Coal", says Saachi.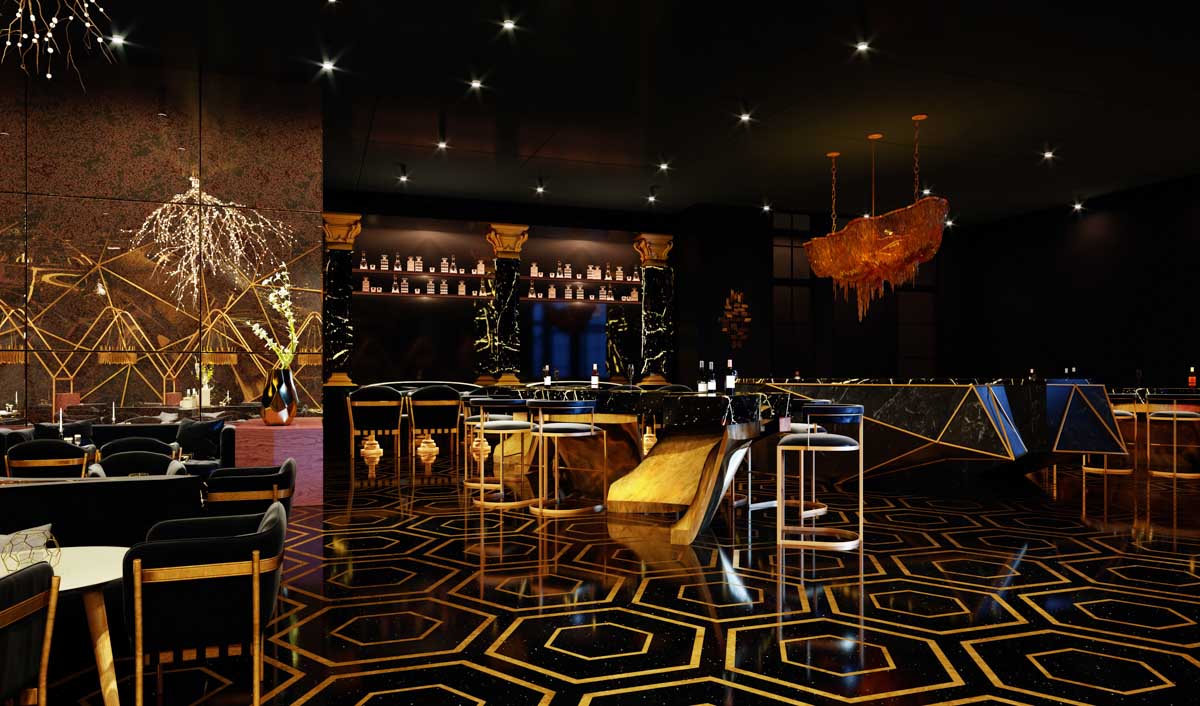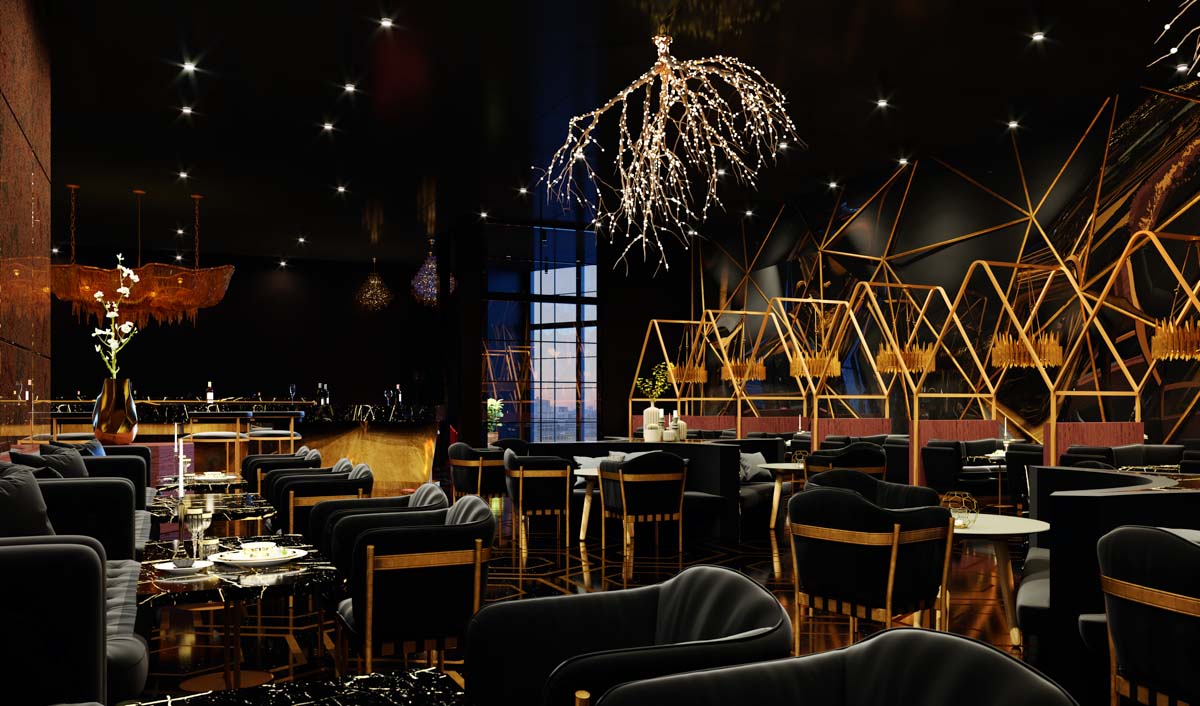 Never say no to Black & Gold for the understated glam to any space. It's a classic pairing that can be done in a luxe restaurant in many ways with so many textures & style. The fine dine or the nighttime great Gatsby vibe; it cannot go wrong. Along with the vintage grand mirror stands tall the marble crystal shaped bar with brass inlay & amidst the Corinthian Columns is the Polished black marble sits chic atop geometric shaped legs finished in deep gold tones to add nuanced character.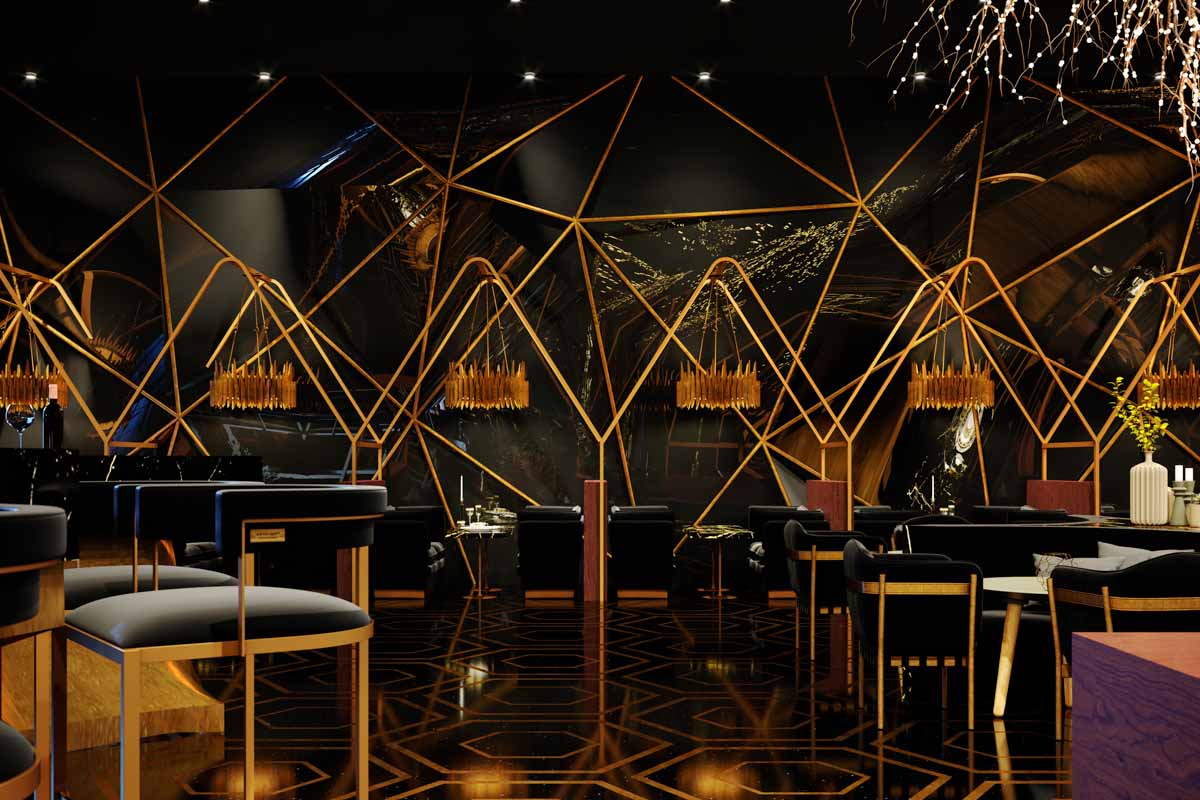 Photograph courtesy : Saachi Rana Design Studio.
PROJECT CREDITS
Interior Design: Saachi Rana Design Studio, New Delhi.
Principal Designer: Saachi Marwah Rana
Check out the project feature below in our DE magazine Edition.