this cafe in Chennai incorporates a maximalist tropical theme with bright & bold patterns.
Project Name : Canvas by Sketch
Project Location : Chennai, Tamil Nadu, India
Architects/Designer : Coexist Architecture
Project Status : Built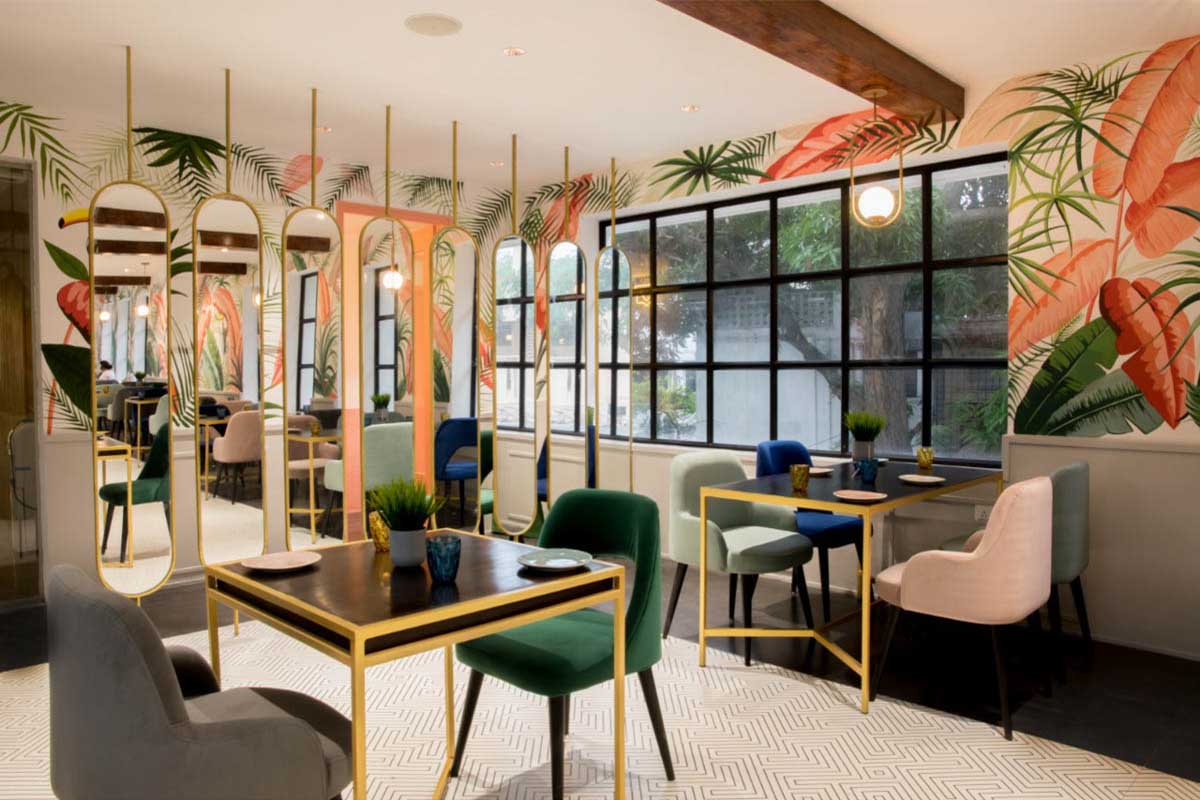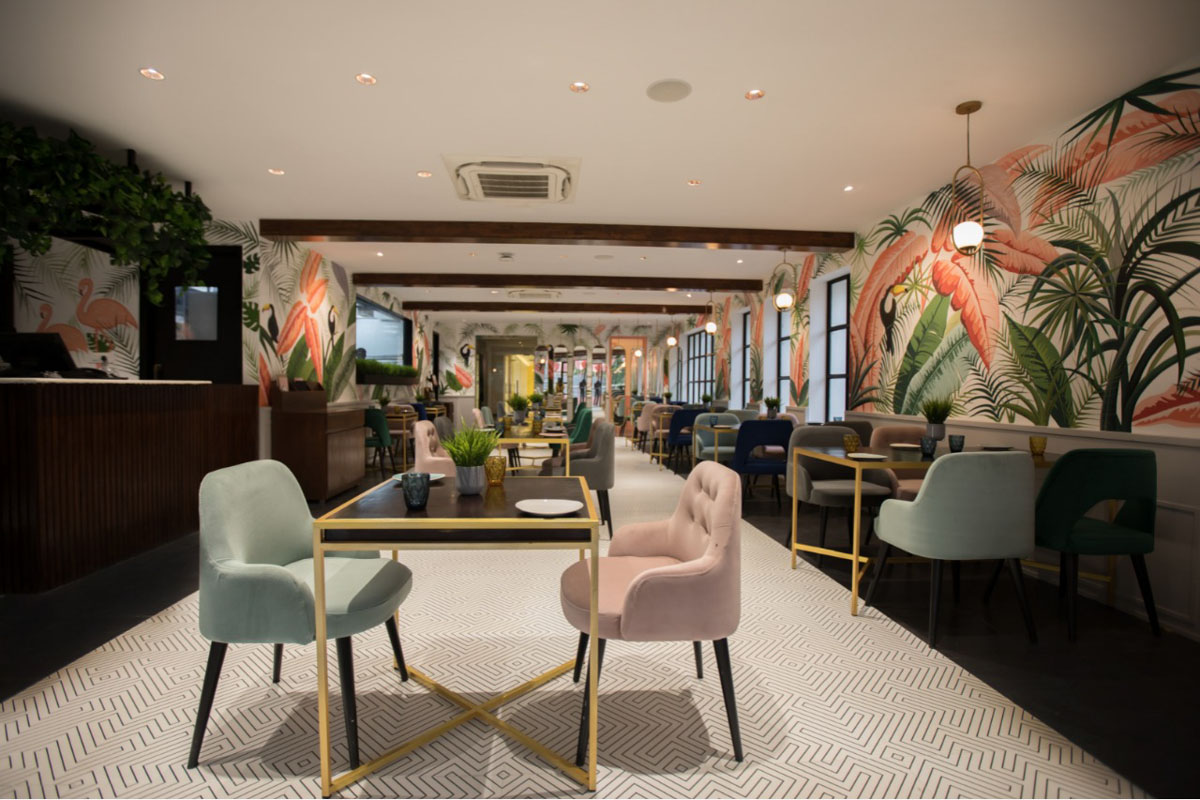 text description by the architects.
With bright & bold Patterns, the aesthetics of Canvas incorporates a maximalist tropical theme. Carefully curated, the hand painted walls with a hue of natural greens in the background paired with the clean cut furniture and metal leaf canopies were meant to establish a warm tone for the space which is further bolstered by small quirks throughout the café.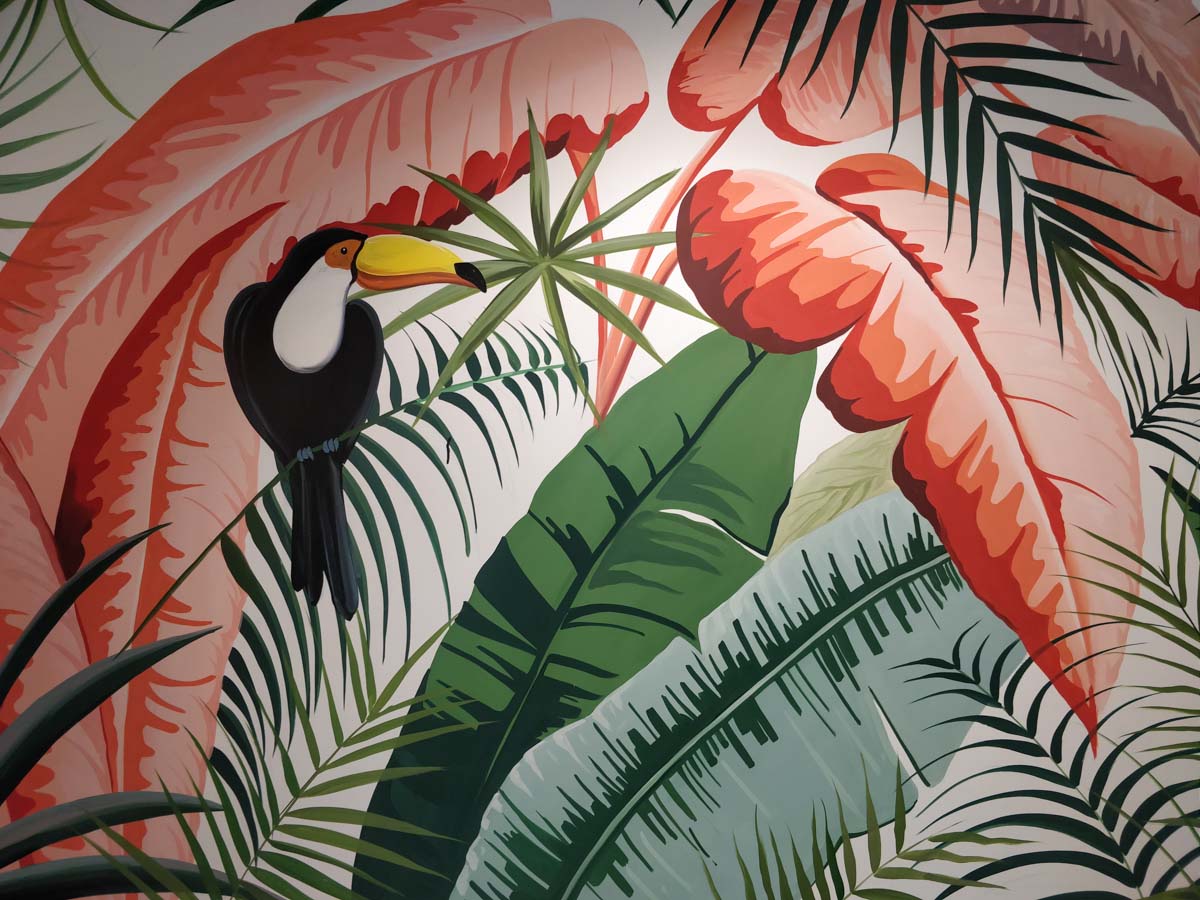 Having always given preference to our local craftsmen supplemented by the encouragement from the clients, all the walls of Canvas was hand painted by a local artist hailing from Chennai.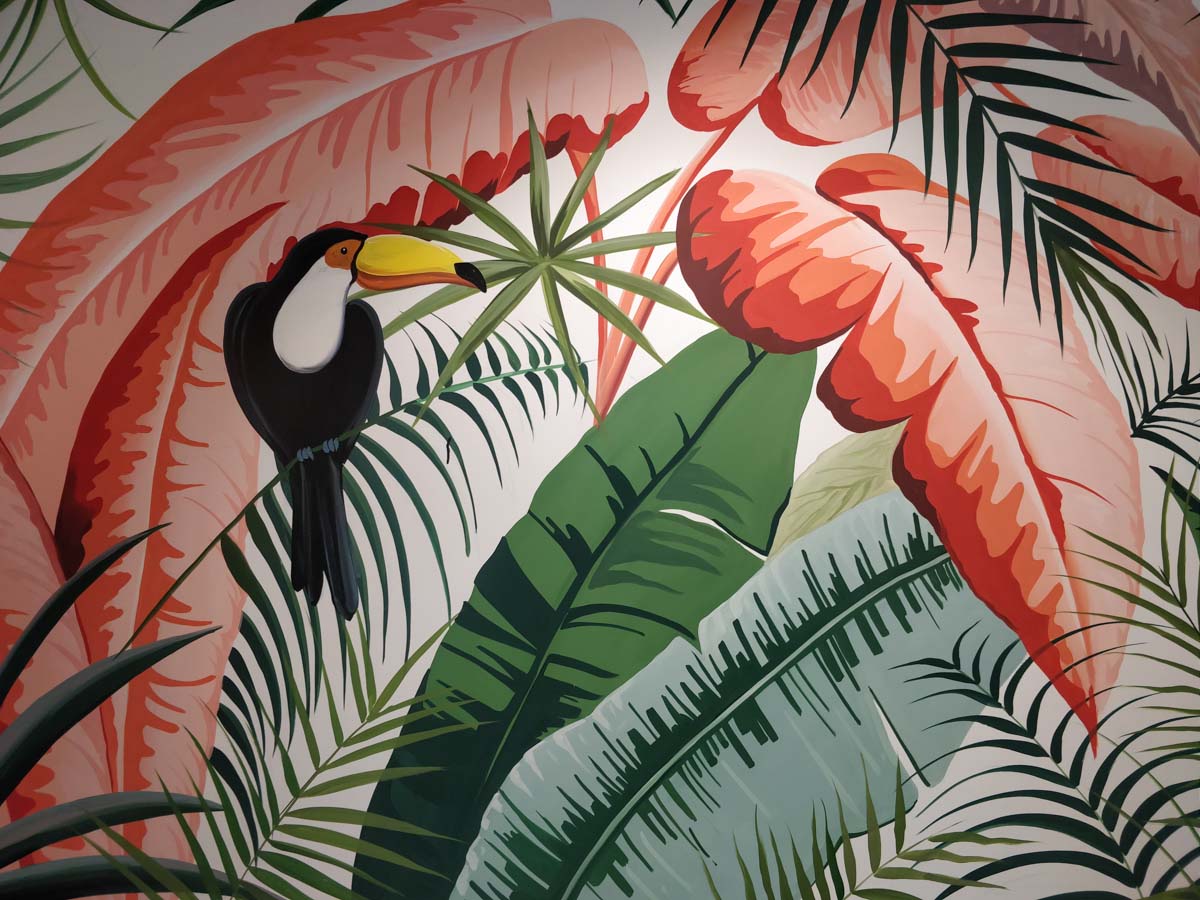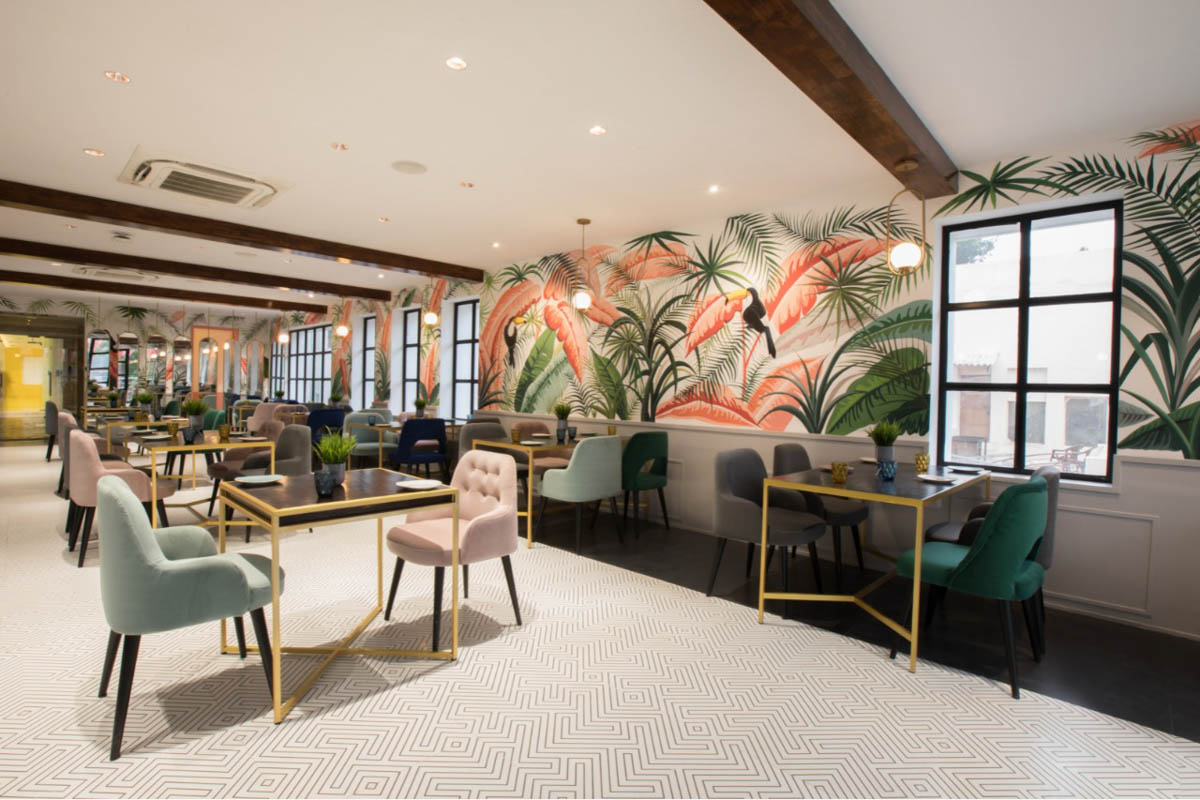 The furniture was custom made as per our colour scheme from a small scale factory at Jodhpur. The larger than life metal leaf canopy that greet the customers at the entry of the restaurant were each sliced to perfection & welded by a small team of metal workers based out of Pondicherry, India.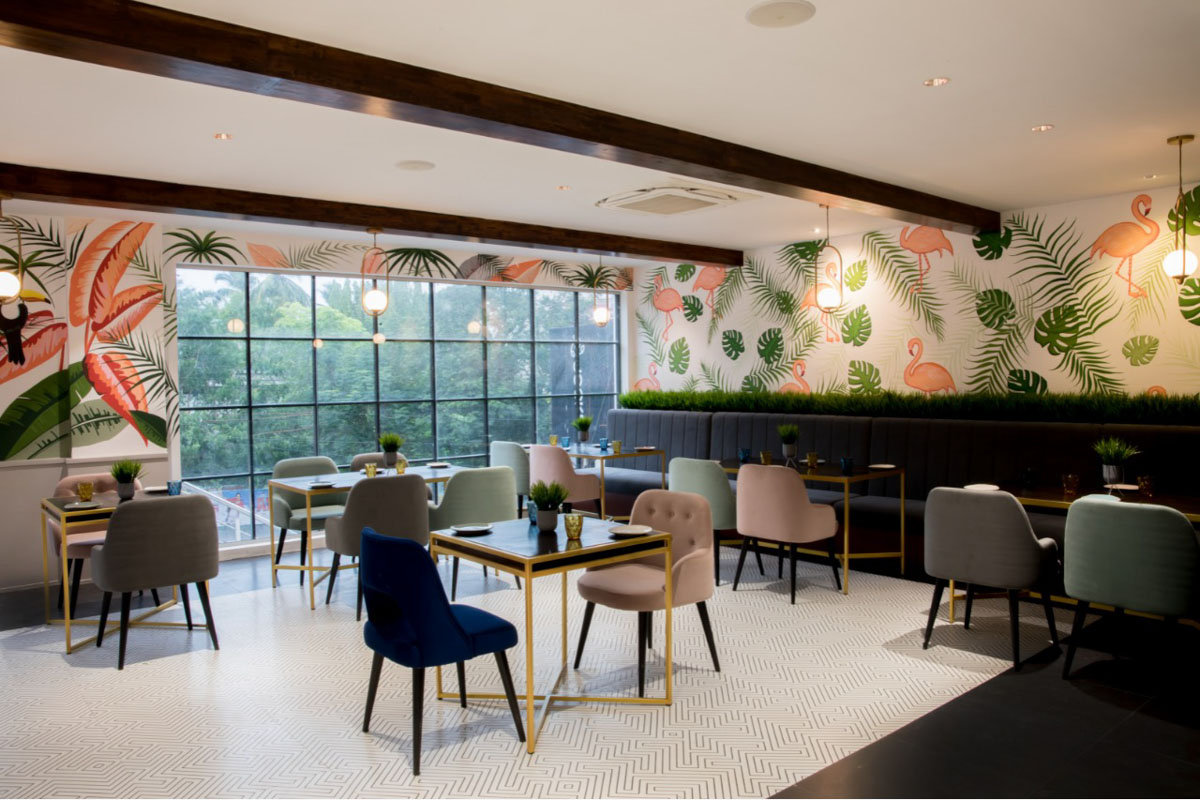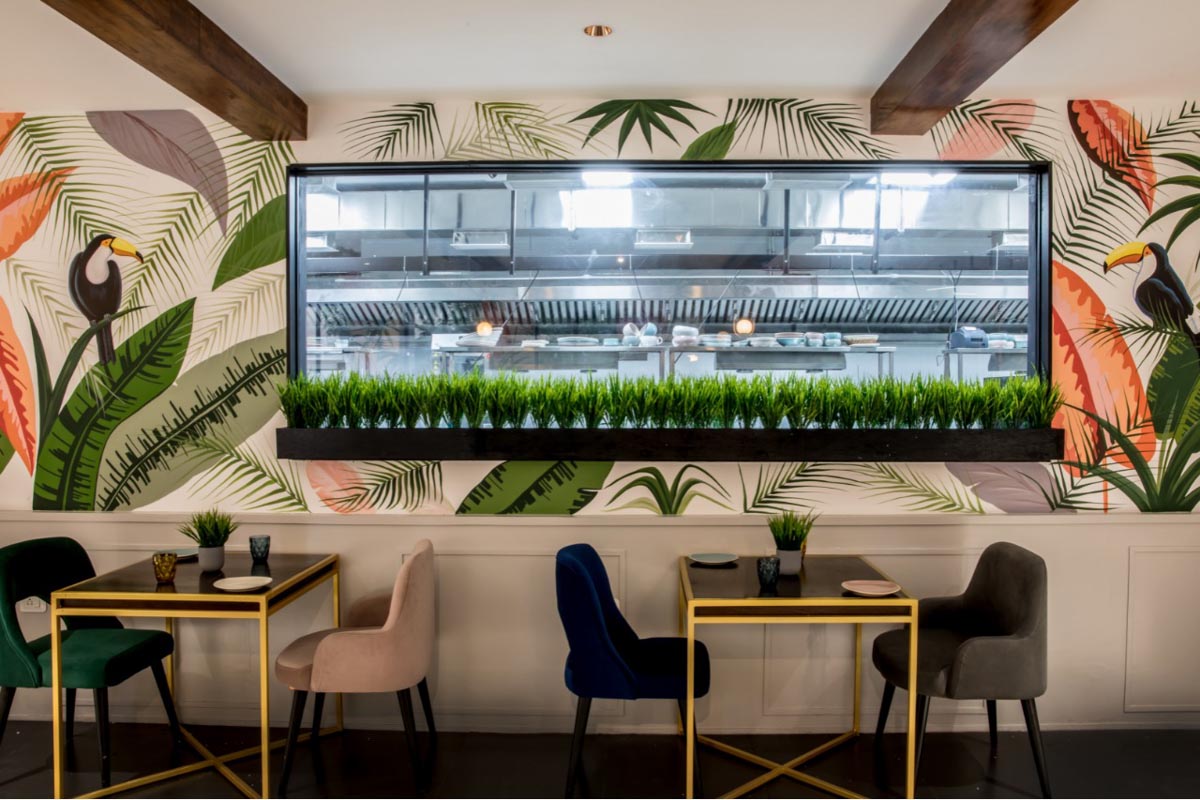 Today, Canvas by sketch truly stands as a testimony to the hard work of a conglomerate of artisans coming together to create a tiny piece of tropical paradise.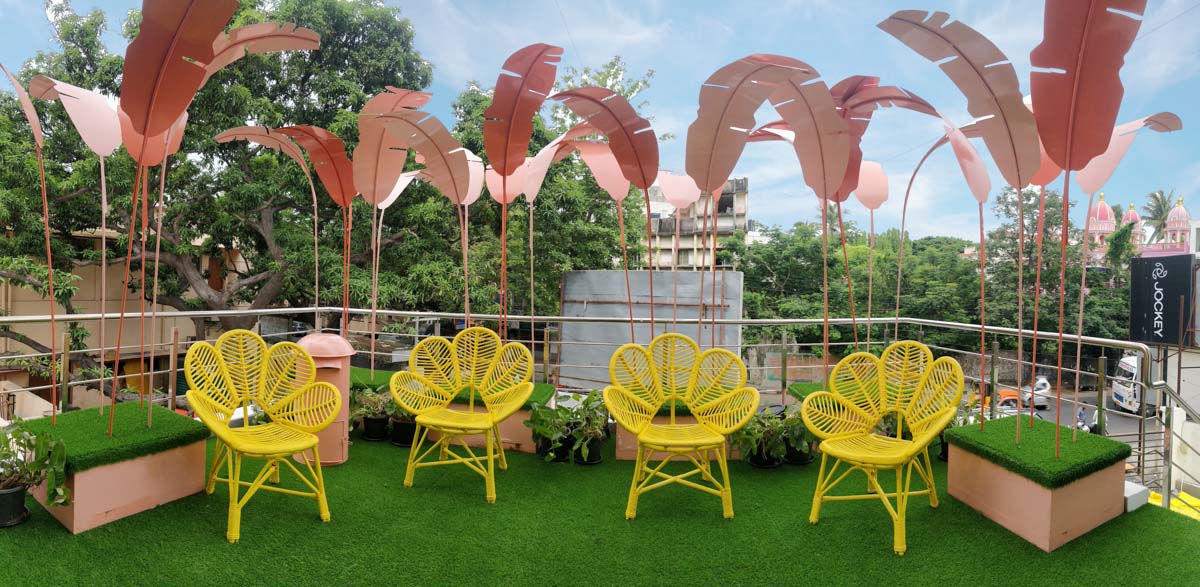 Photographer: Akshaya Vaidyanathan.
PROJECT CREDITS
Interior Design: Coexist Architecture, Chennai.
Principal Architects: Abhinaya Rangarajan and Nandhini Kandavel.
Check out the project feature below in our DE magazine Edition.