The White House / Gada Associates
Project Name : The White House
Project Location : Mulund, Mumbai, India
Project size : 1250 sq. ft.
Architects/Designer : Gada Associates
Project Status : Built
The brief was to create a modern and minimalistic design with less furniture. The aim while designing this house was "Less in More" with a sense of welcoming as one enters the house, and this was our biggest challenge.
We designed to create a clean and de-cluttered space with neutral tones throughout the house, with a pop of green to highlight the space and also to merge the outdoors with the indoor. We used combination of white and grey on the walls & flooring and maintaining a ceiling height of 10.5 ft which makes the house look bigger and brighter as there is ample of natural light throughout the day.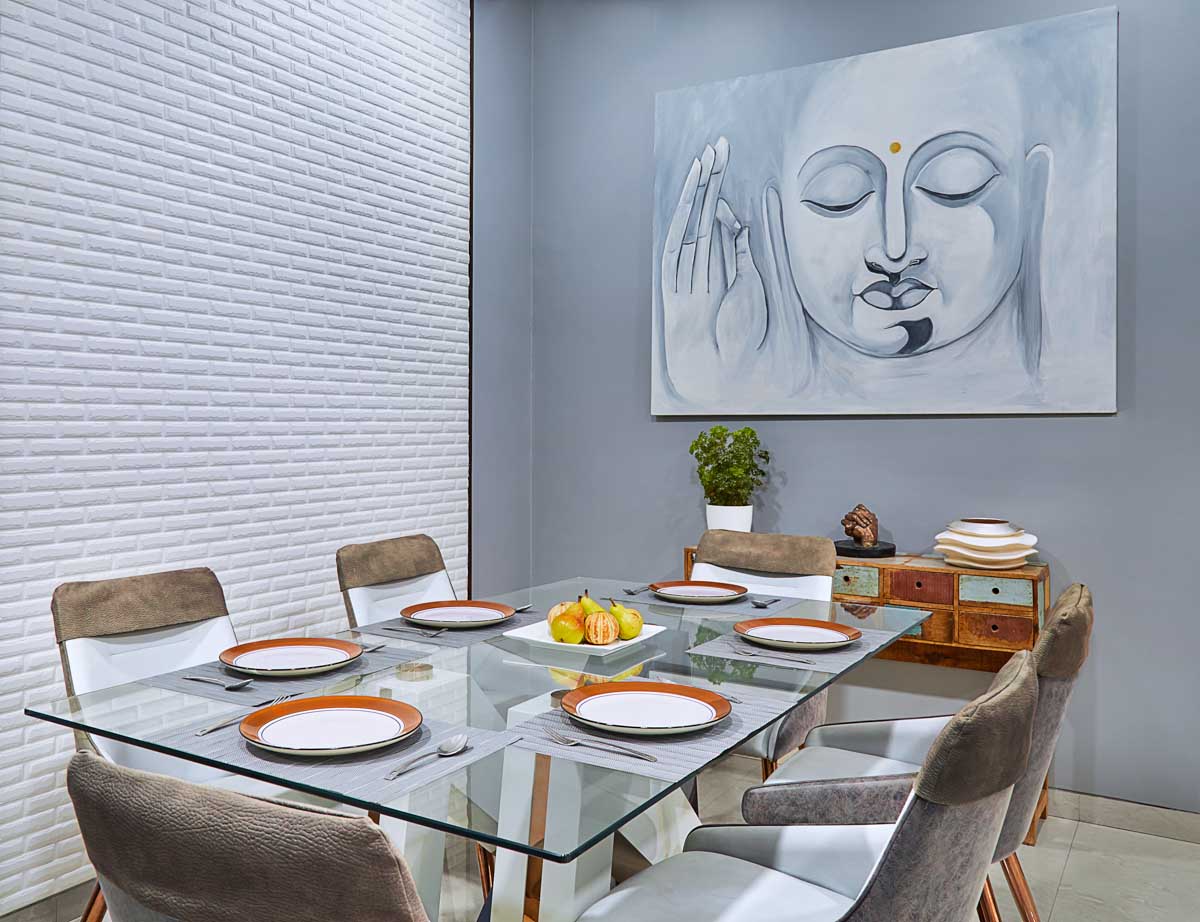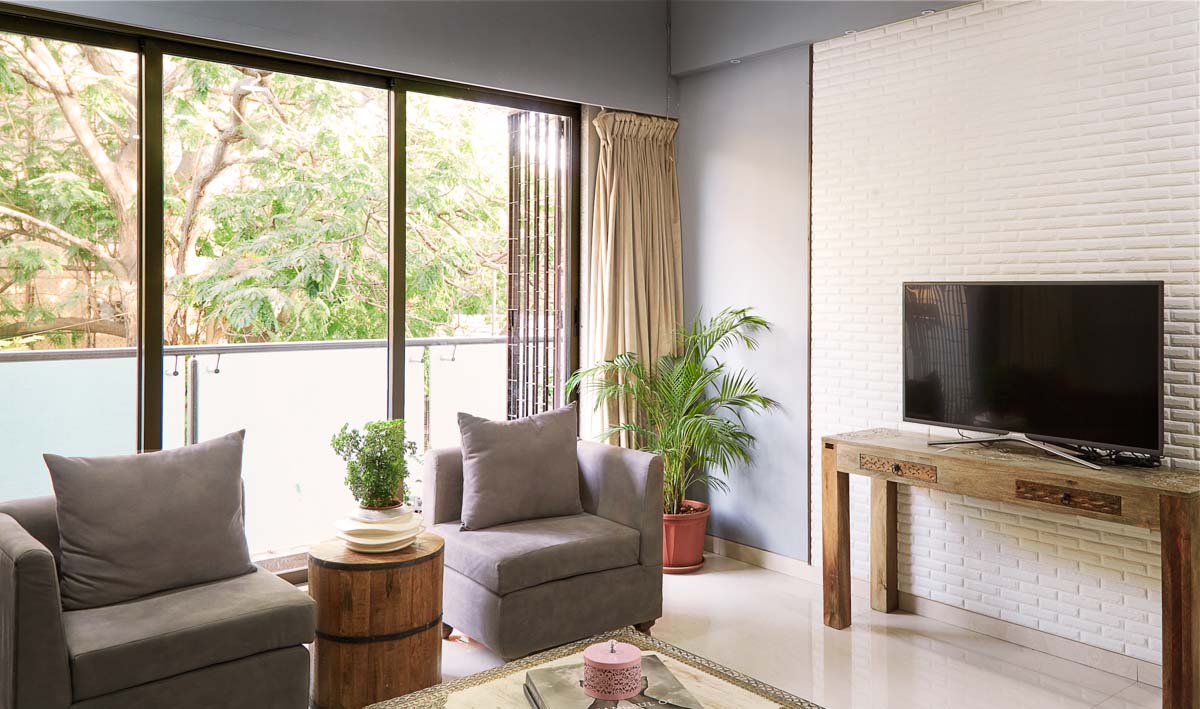 The walls in the living and dining area are covered in white brick tiles and grey paint with wooden frame. The centre table and TV unit are made with solid wood with traditional wooden carvings giving a traditional touch. The living room and the dining area are divided with a wooden panel and it is the best material to compliment and gives warmth to the overall ambience. Considering the theme of the house Mr. Jay Gada created a painting of Buddha in "Gyan Mudra" in the dining area which adds a lot of positivity and good vibes in the house.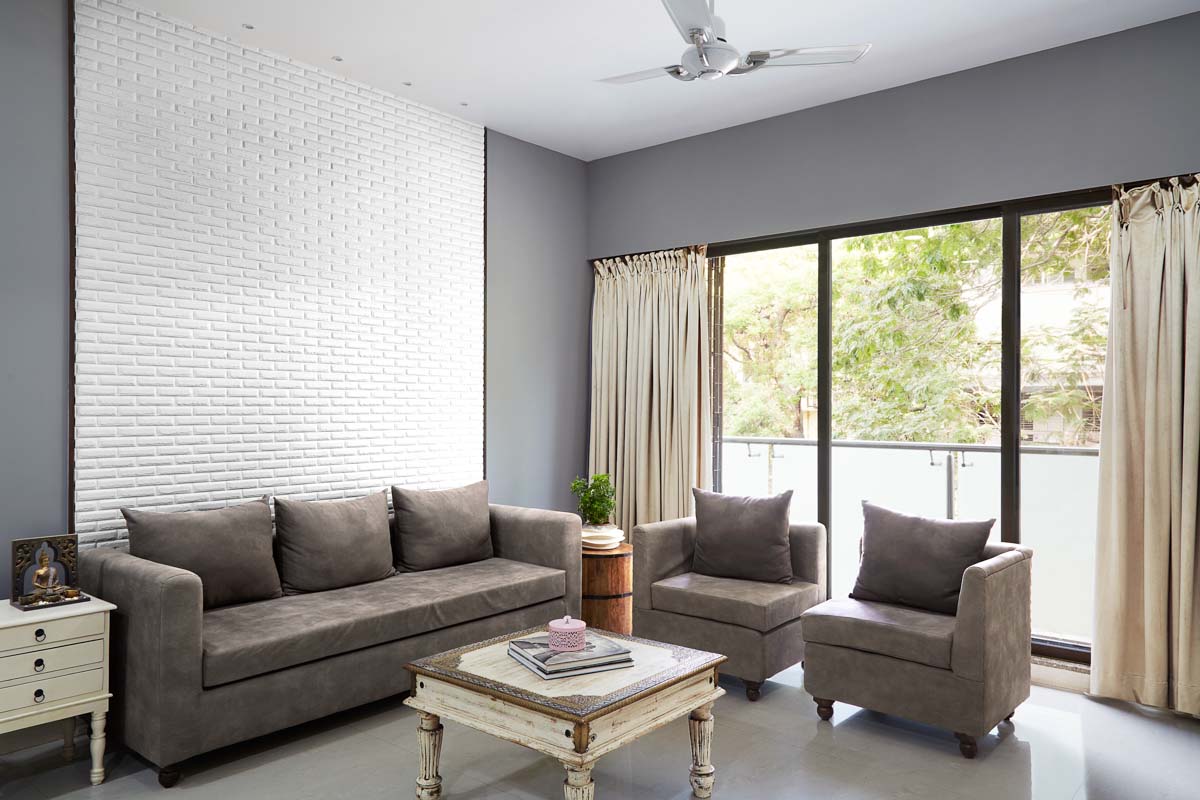 The master bedroom was designed to be spacious with a lot of space to move around and incorporate the furniture only that is needed with ample storage. The monotony of the solid grey tone was broken by using walnut brown veneer that defined the boundaries of the theme.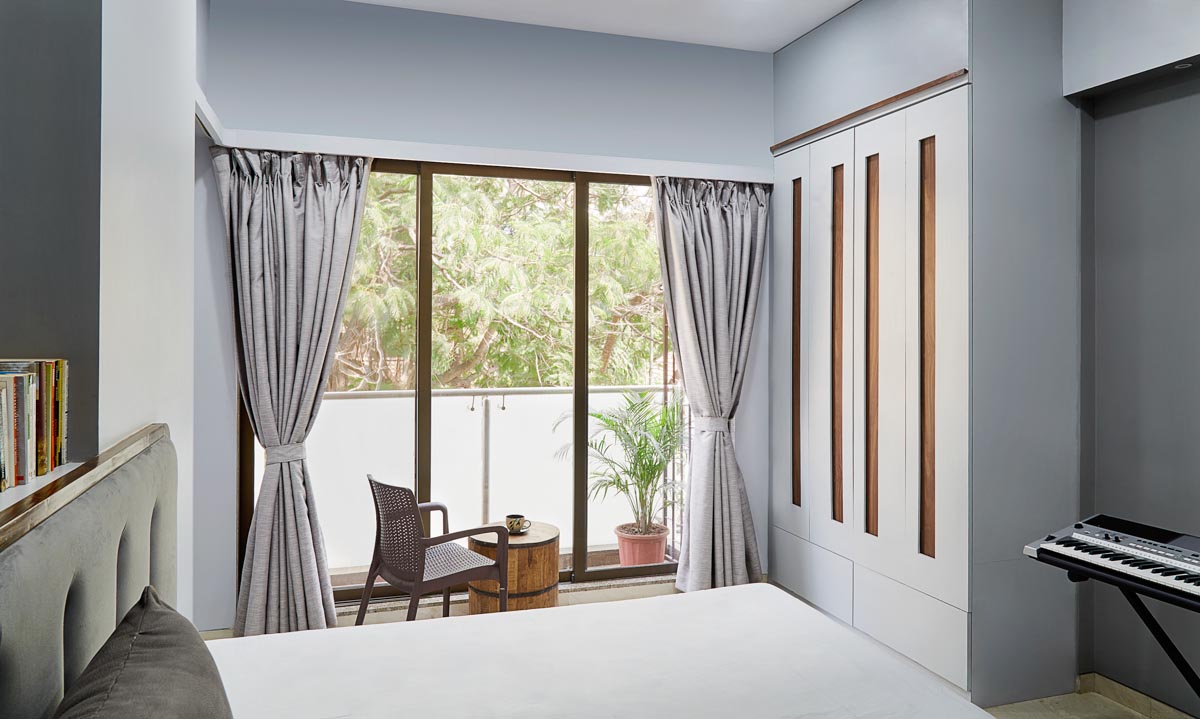 Photographer: Sameer Thakkar.
PROJECT CREDITS
Interior Design: Gada Associates, Mumbai.
Principal Architect: Nihari Gada
Check out the project feature below in our DE magazine Edition.