Richa Bahl's design for this charming contemporary residence interiors in Mumbai.
Project Name : Sunset
Project Location : Pali Hill, Maharashtra, India
Project size : 1100 sq. ft.
Architects/Designer : Richa Bahl Design Studio
Project Status : Built
Instagram : @richabahldesignstudio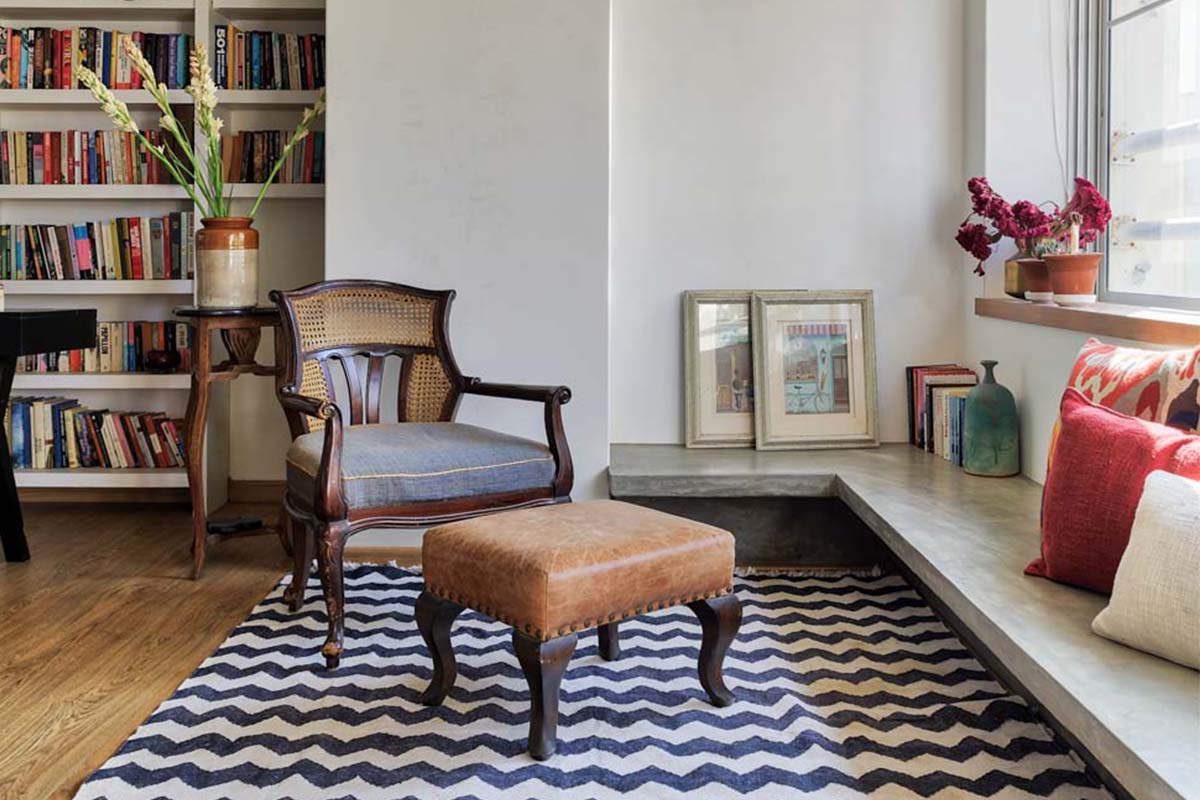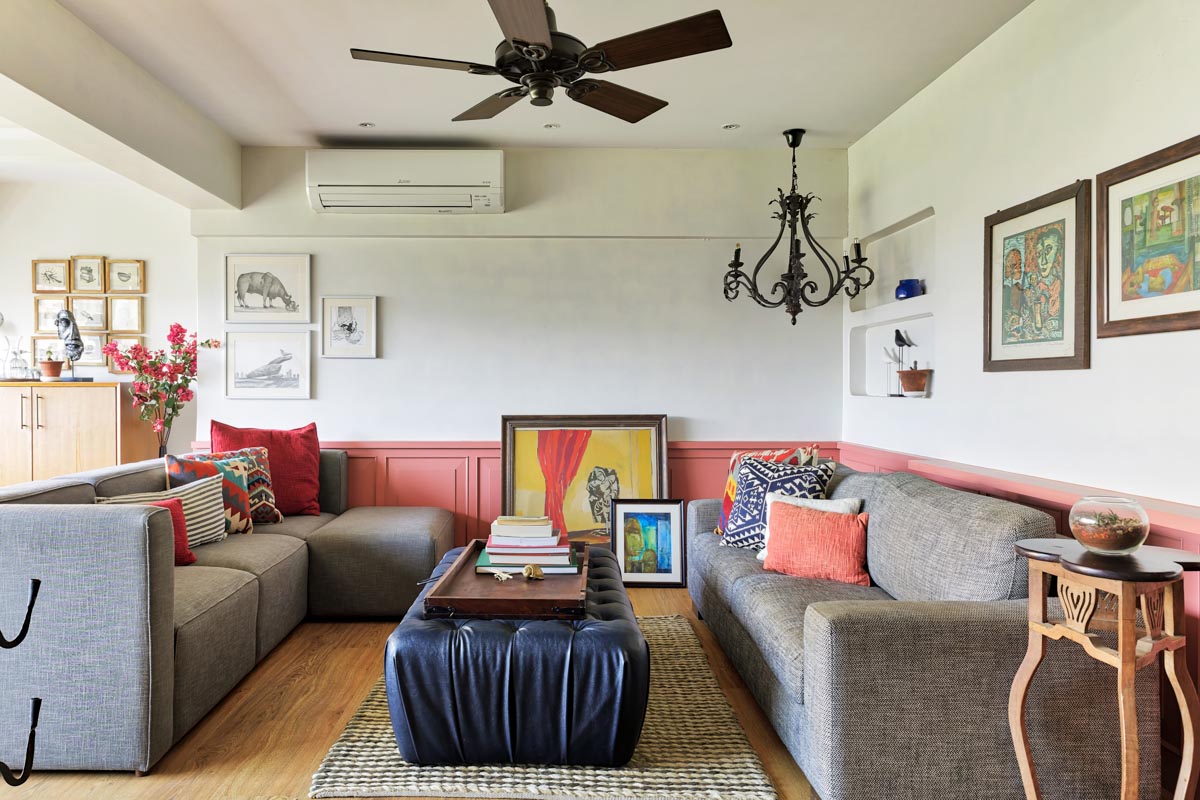 Text description by the designer.
My clients were living in a rented bungalow for last 8 years which was by the sea and had a big garden. The space had old school beautiful mosaic floor with big wooden windows, big sized bathrooms and rooms but for personal reasons they wanted to move back to their own space in Pali Hill which was a tight three bedroom! The brief given to me was "Give us a house so we forget Kinara" (kinara was name of the bungalow)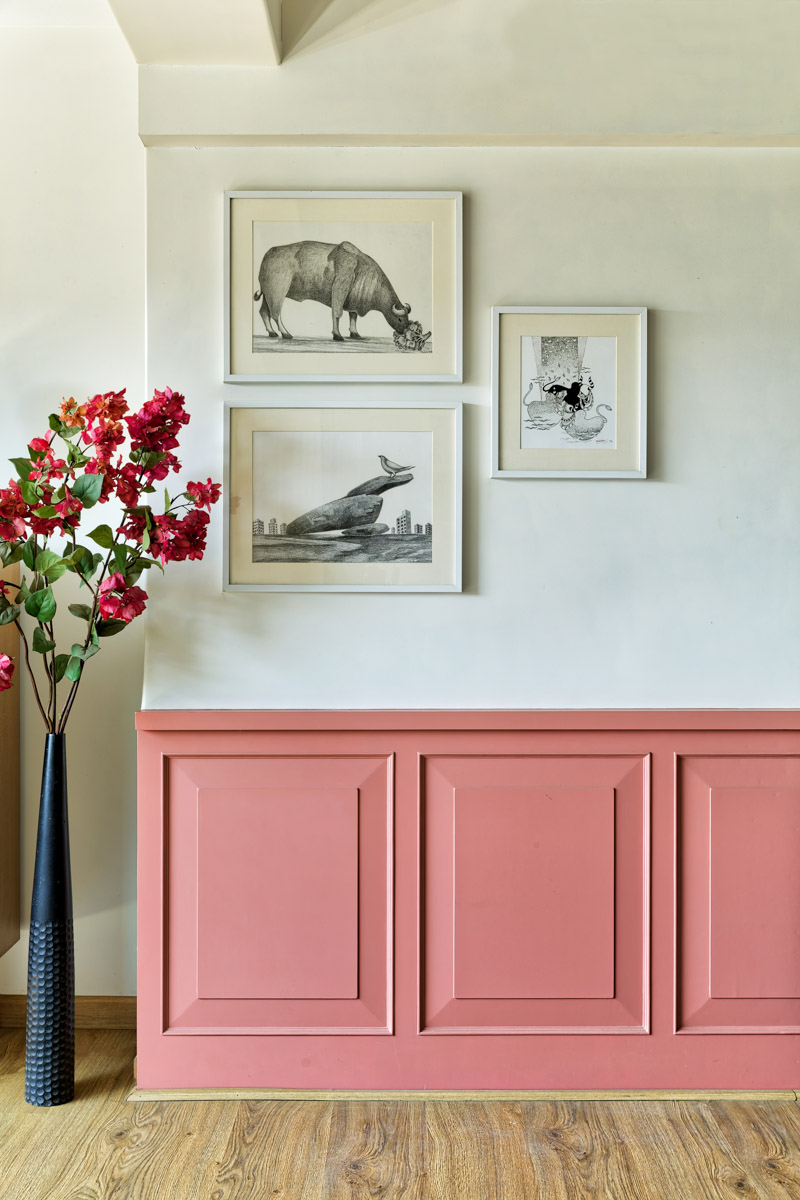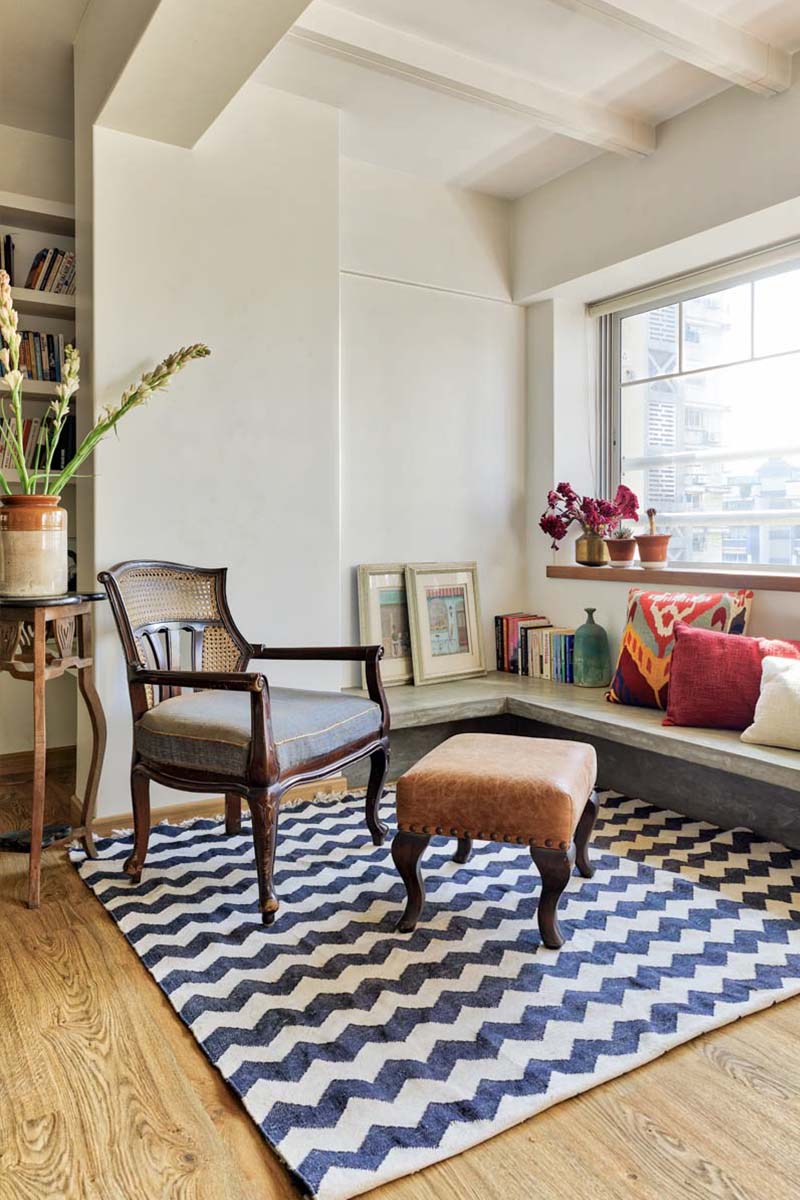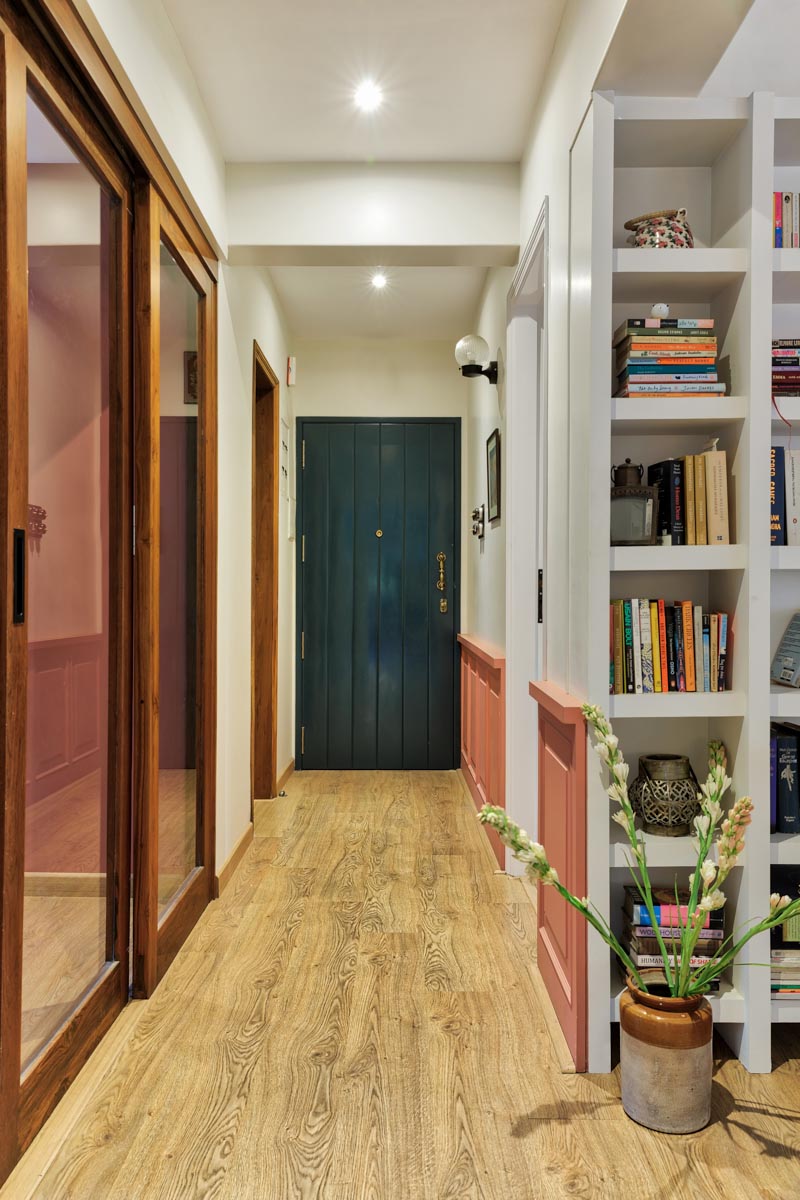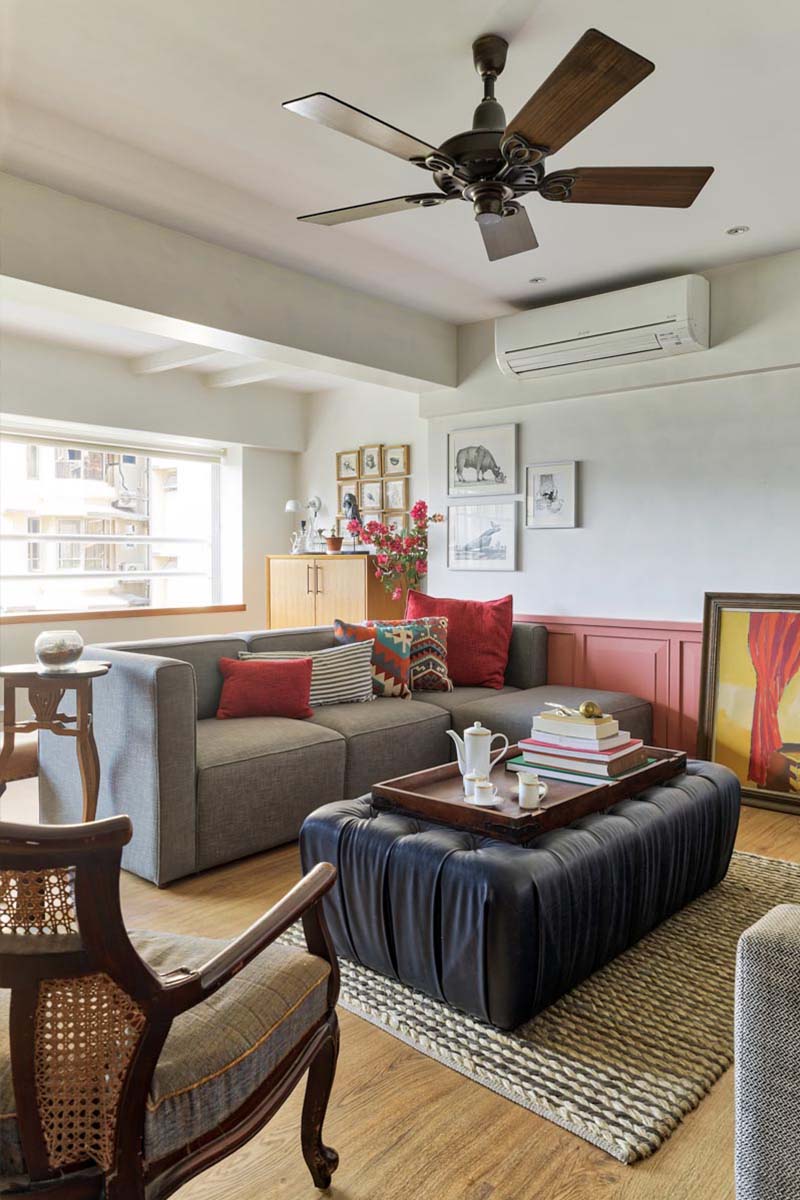 Since they had been living in the heritage looking space for many years, they were ready for modern looking space.
I wanted to give them a fresh look and, a very contemporary space which can easily also be adaptable to their lifestyle. Something that would make them not miss kinara at all.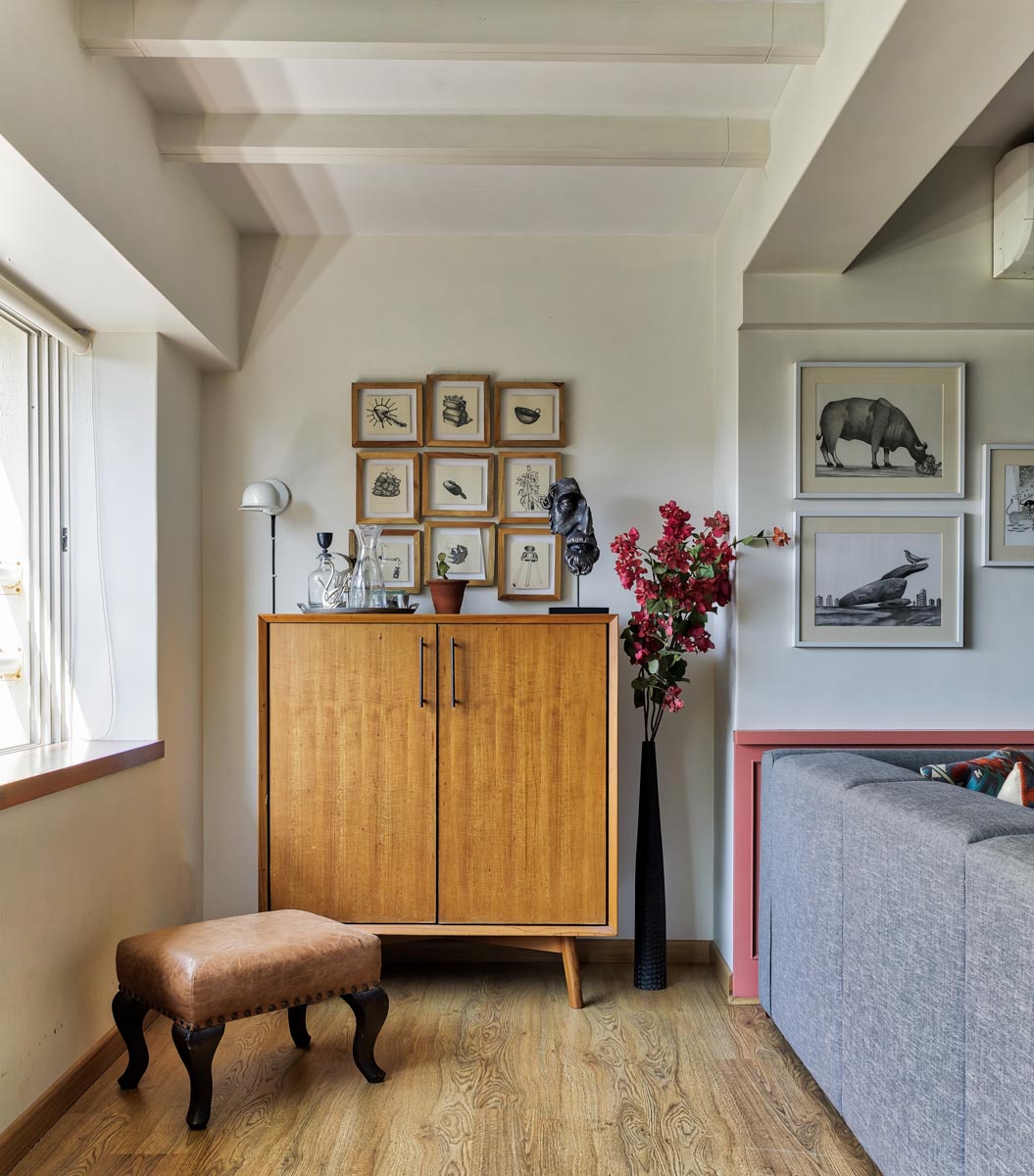 It wasn't easier in anyway- had only three months to do! And we had to do it from scratch! Some givens made it clearer to plan – a bookshelf, tv and dining area and they wanted a bathtub though the bathroom size was very small and so, we bought it out in the bedroom! They wanted cleaner lines. We couldn't break the floor (didn't have the time) so we chose to do wooden flooring and decided to re-use few of the elements by refurbishing them instead of making new.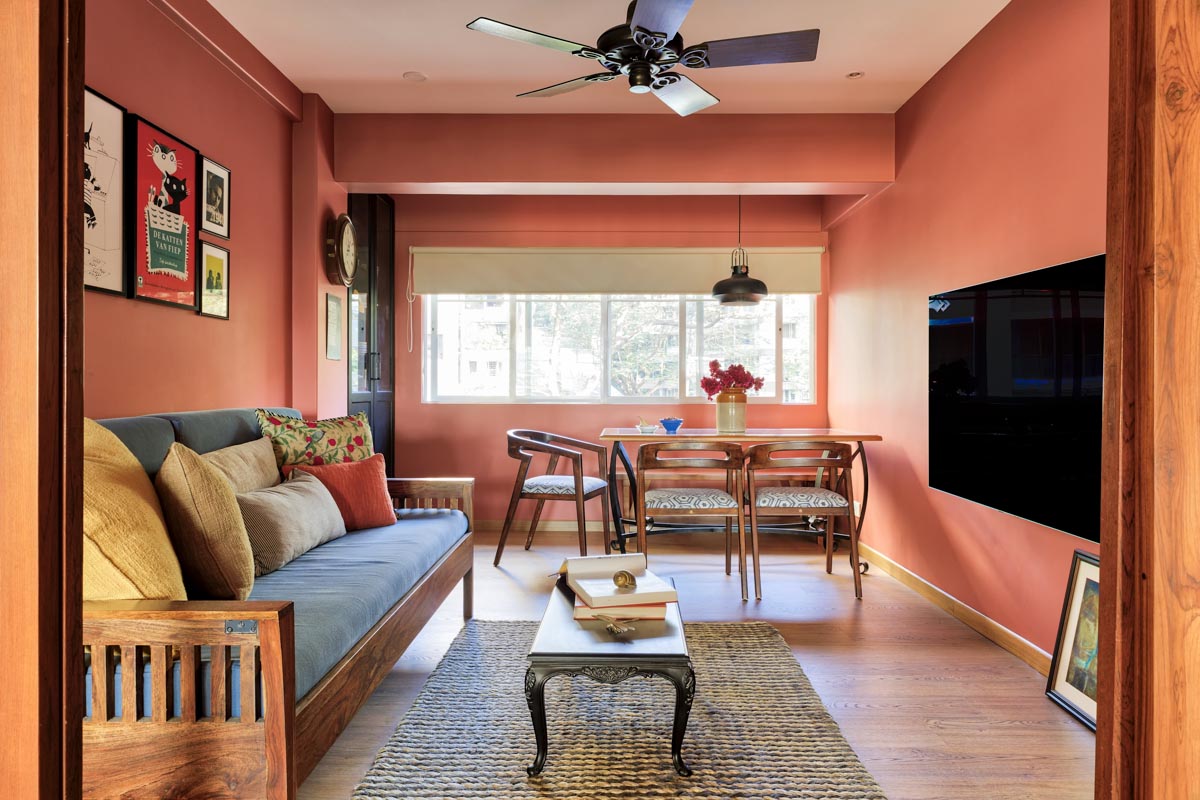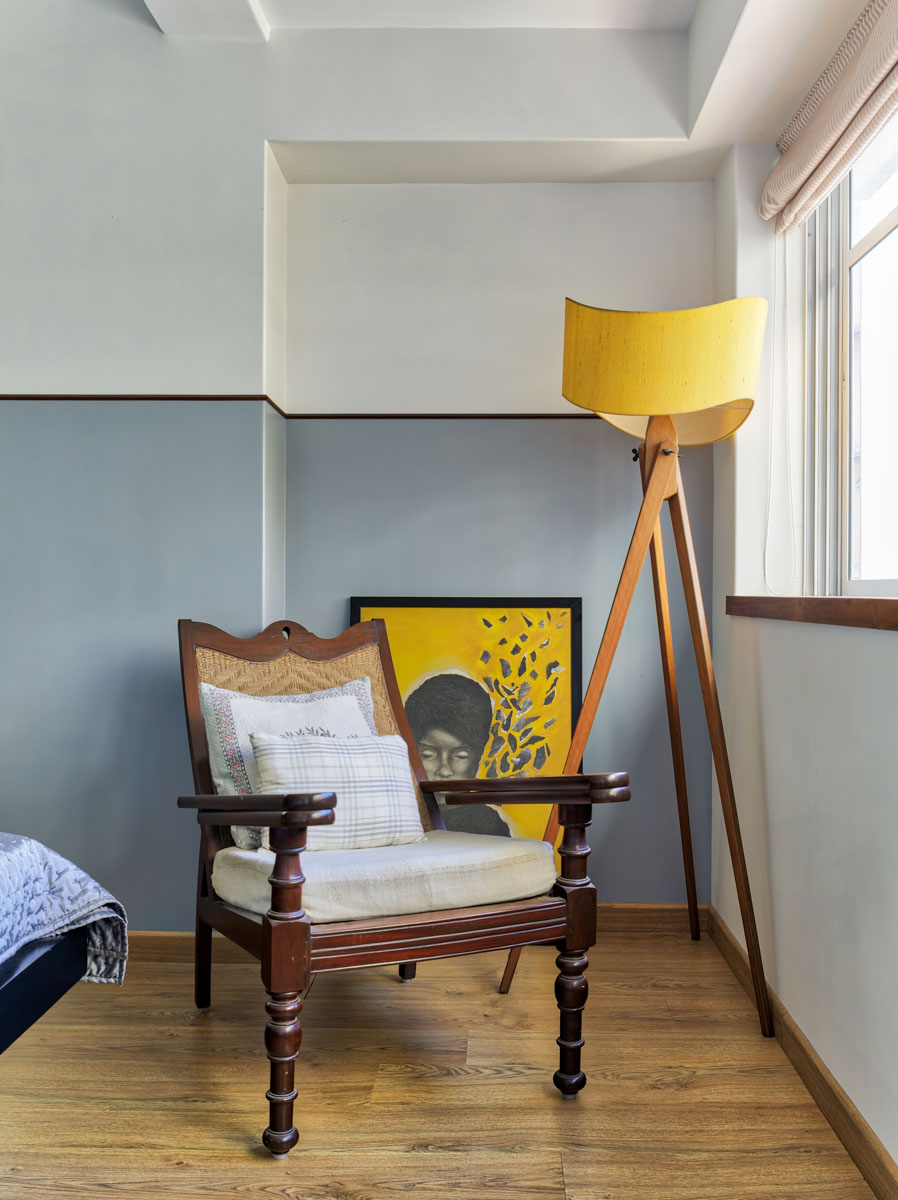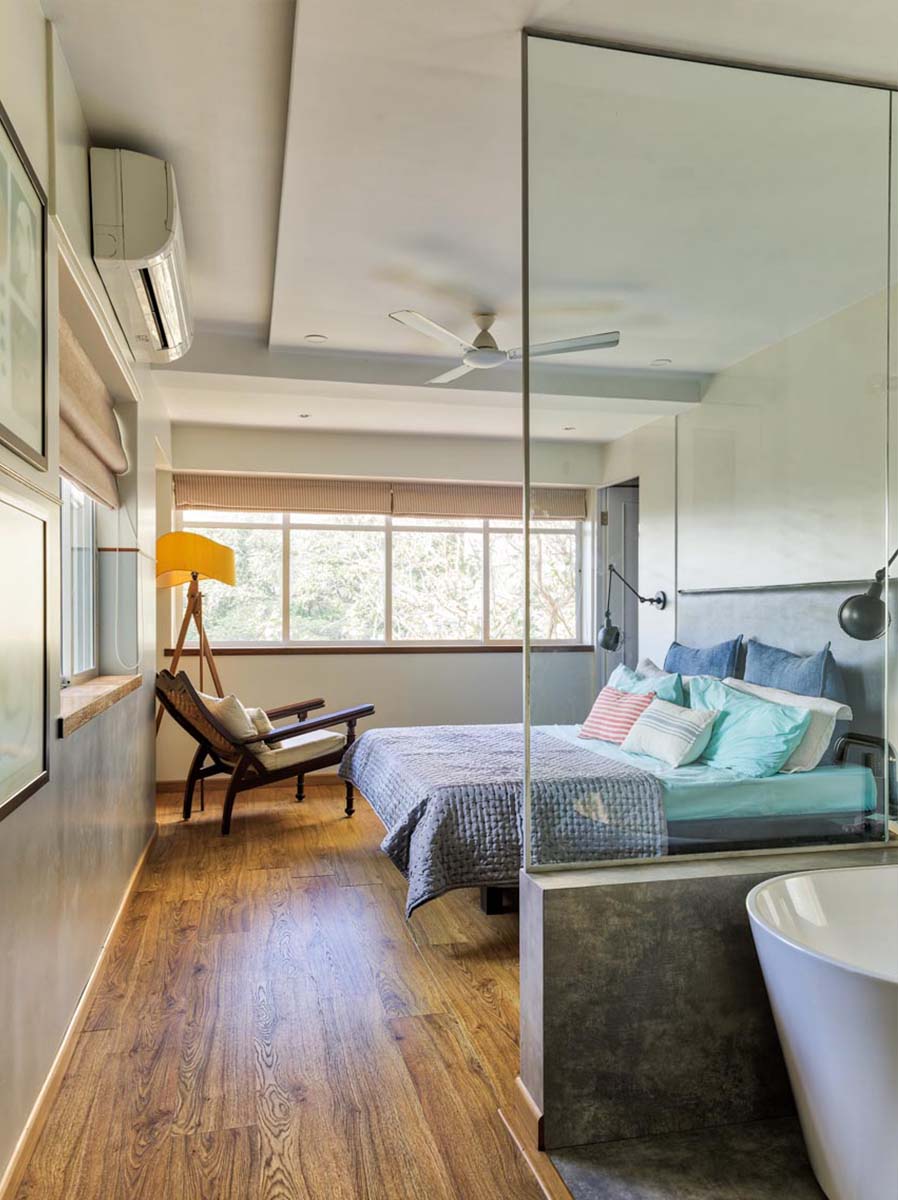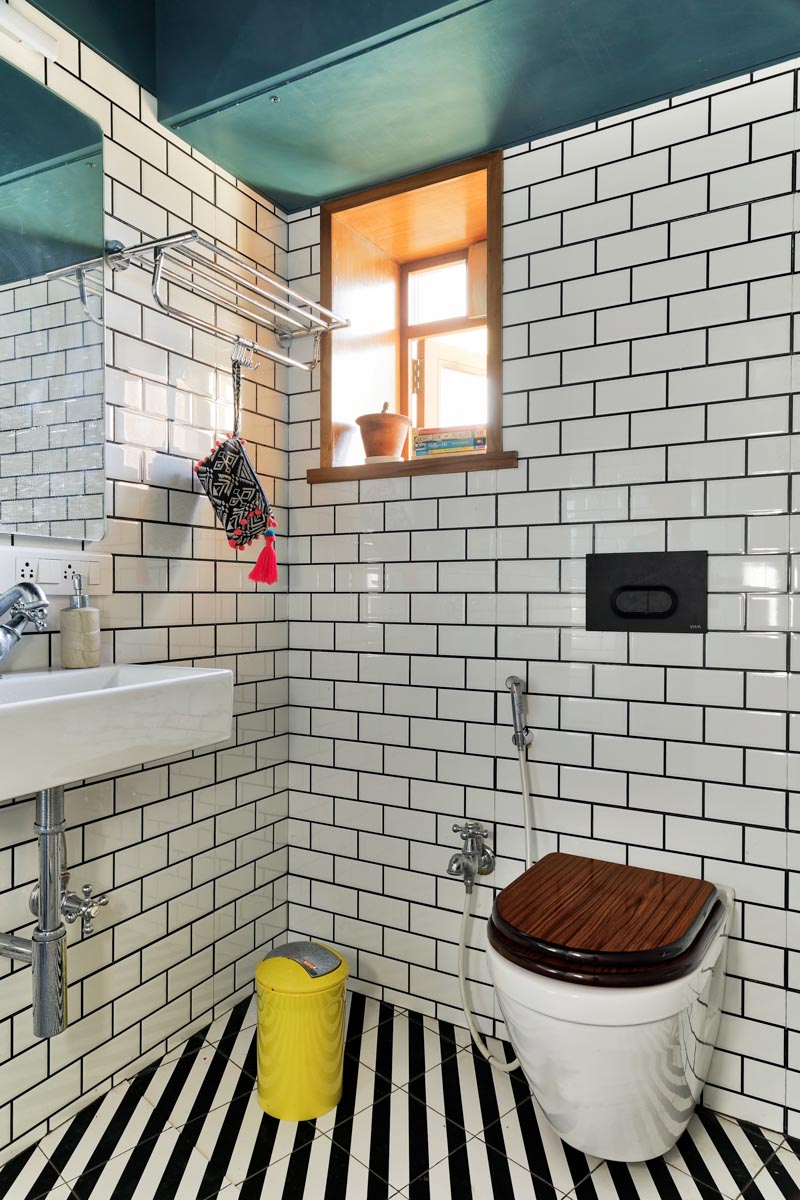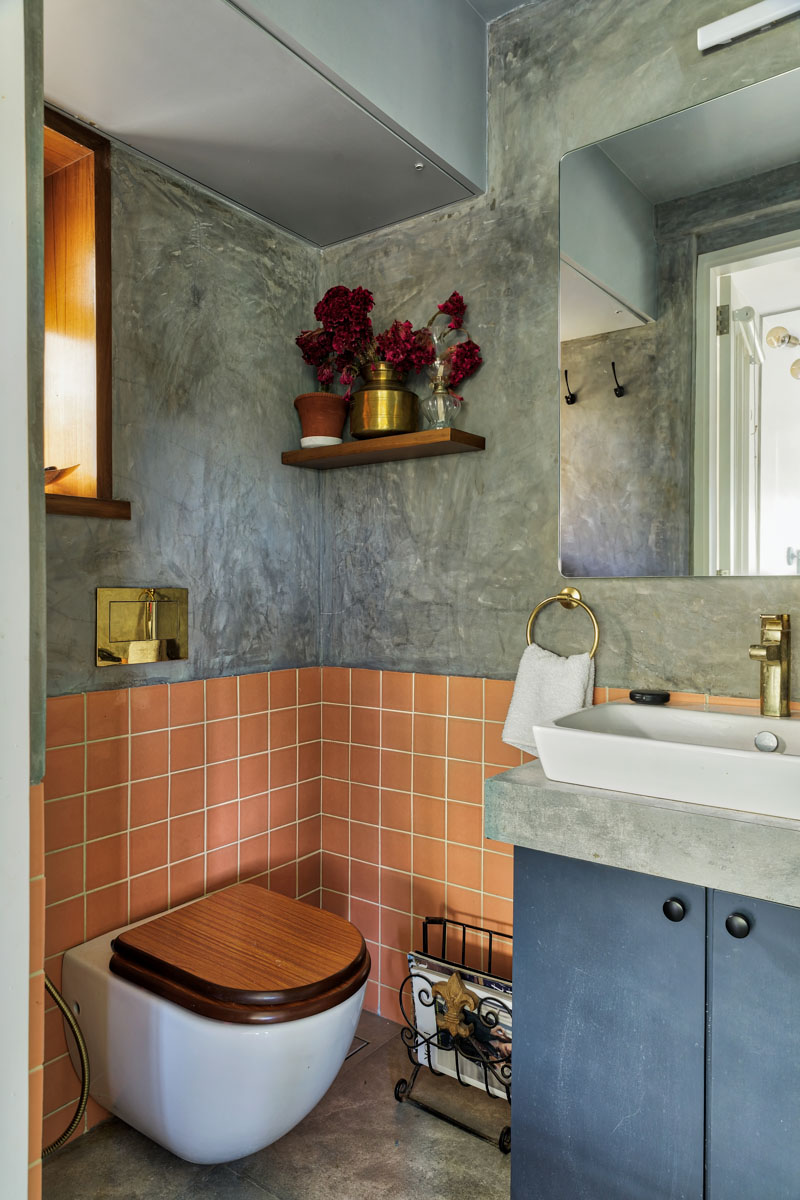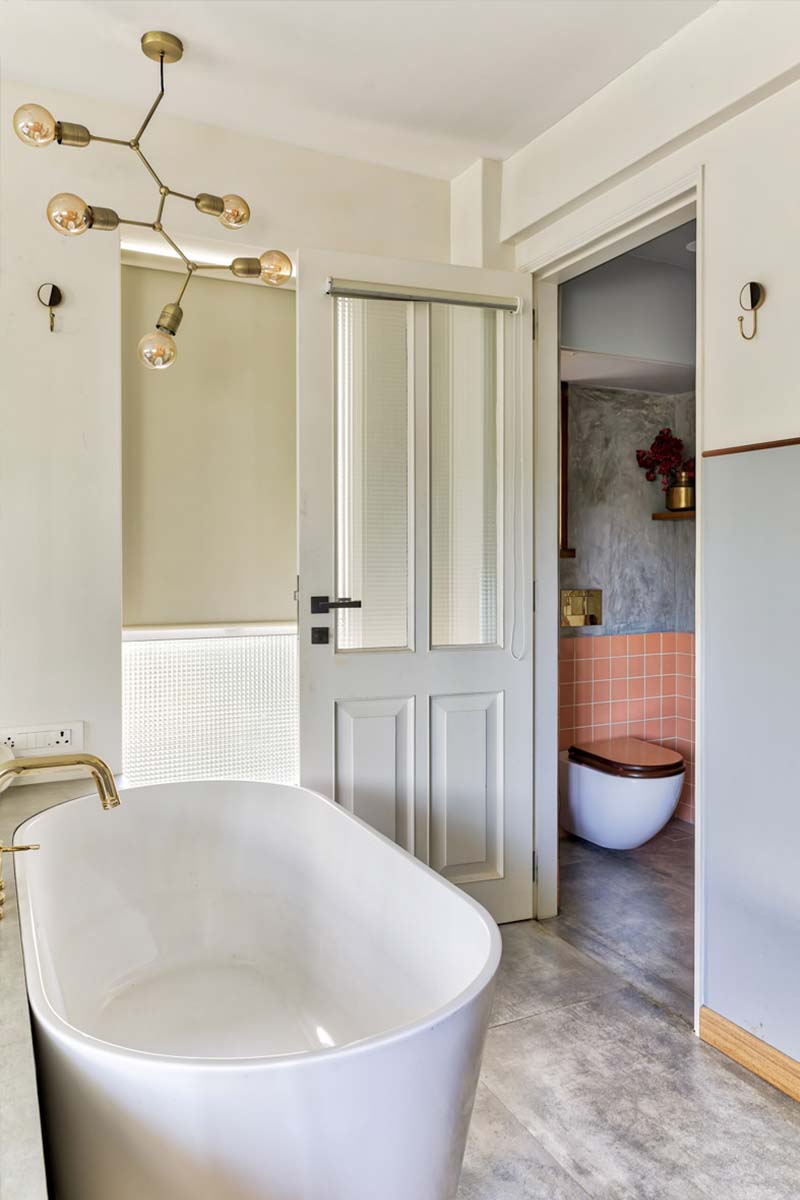 Colour brings out a lot around the house. The building is surrounded by big green trees which go beautifully with salmon pink colour and light wooden floor. The living room is largely white with muted furniture tones and wood and a big bookshelf, it is the largest space in the centre of the house, and it is attached to the den cum dining area. Other colours I have used are all hints of either matching or colours which compliment. Also, the use of colour is very limited but still standouts. The accessories, books and art add the hints of colours.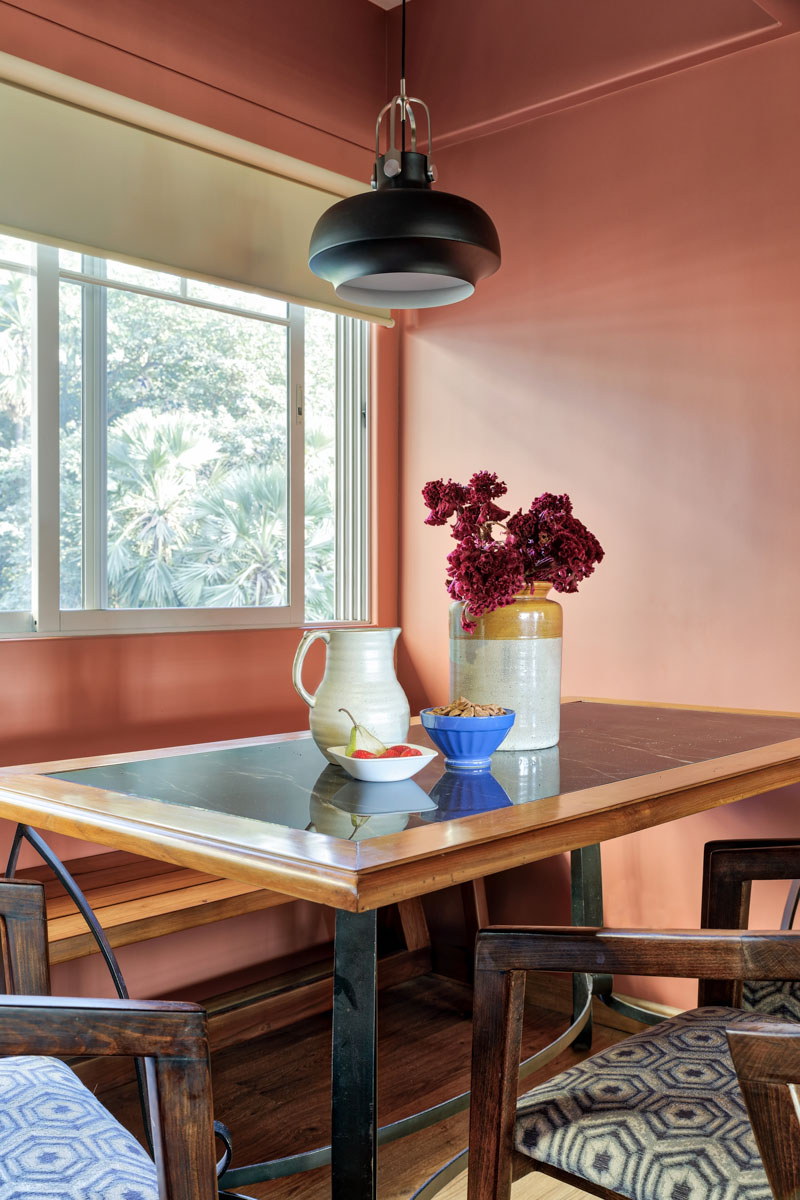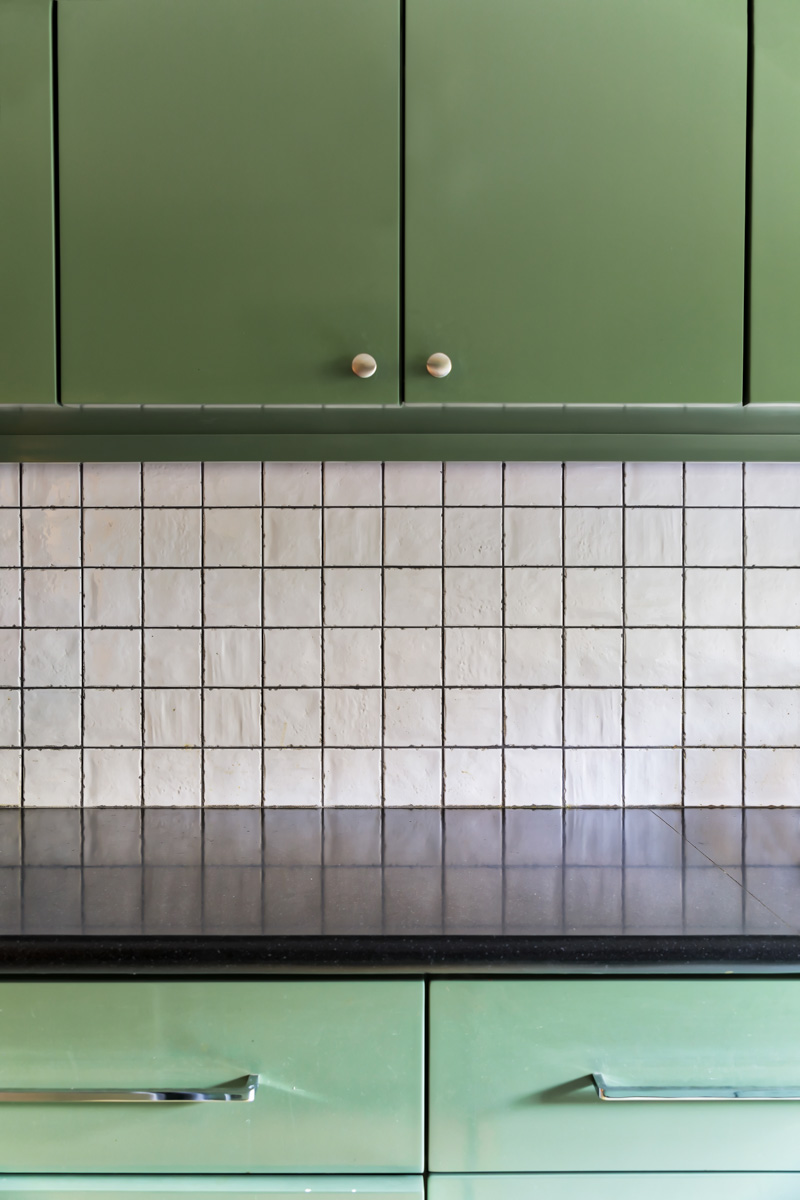 The kitchen I wanted to keep it clean and modern and hence I choose to do a white tile and green shutters which we carried forward into their son's room.
I wanted the living room to be the center of the house and all its hints travel into the bedrooms.. one can see the large bookshelf which adds a lot of colour from various views of the house. There are lot of trees around, wanted the greenery to come in.. so inside base had to be muted. We used a lot of grey for the furniture but kept the walls the salmon pinkish tone in the living room. To carry forward the salmon feel for the master bathroom we did grey tiles with similar toned colour tiles.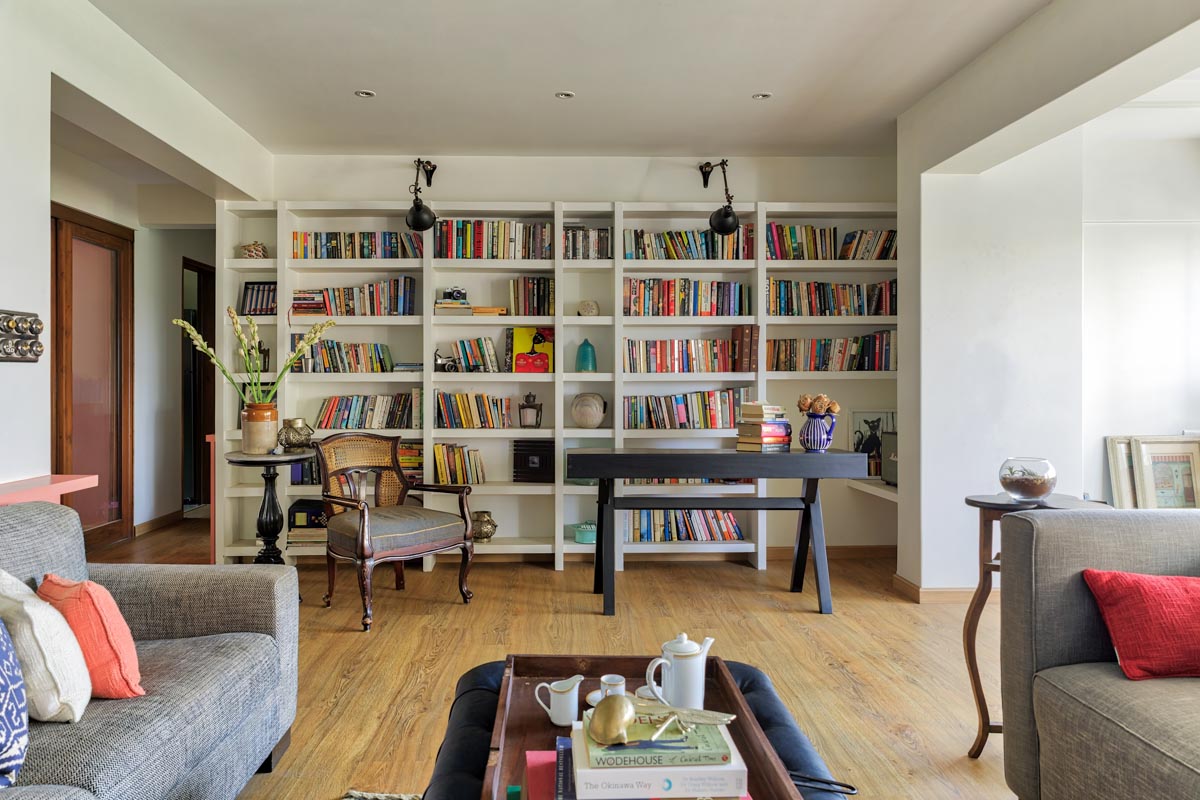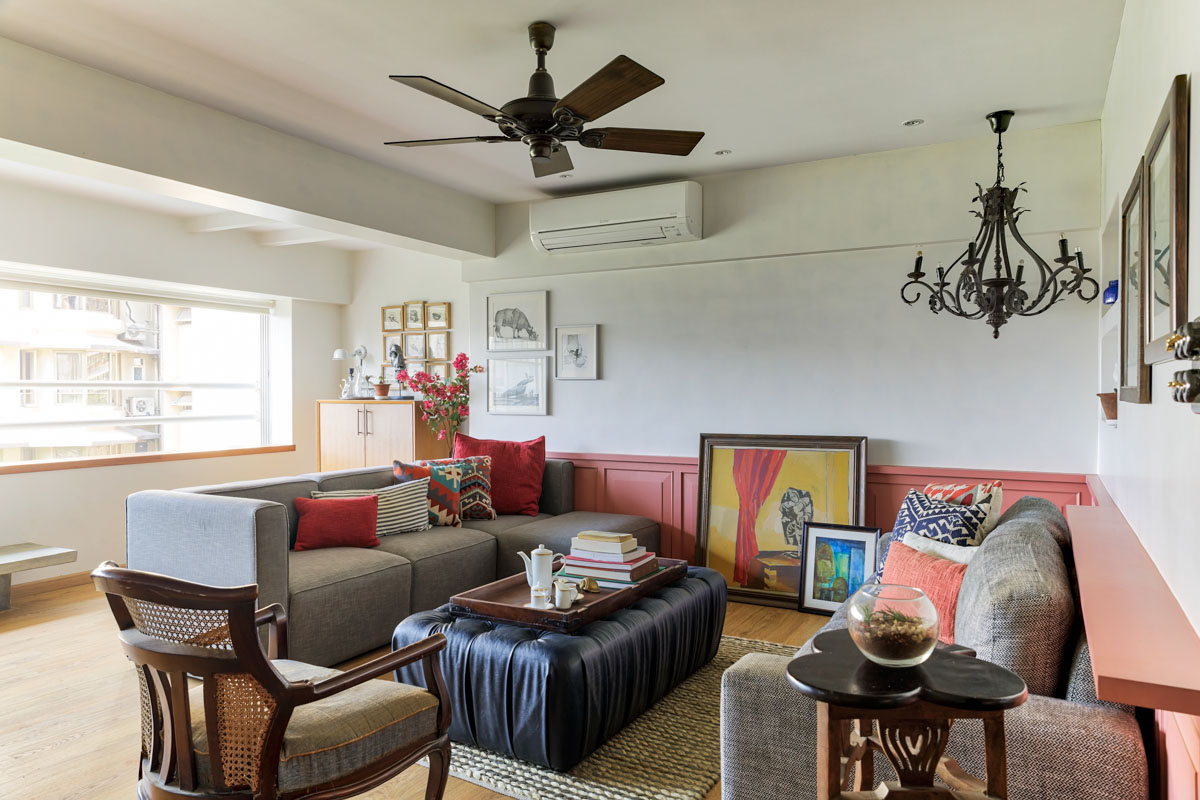 Photographer: Pulkit Sehgal.
PROJECT CREDITS
Interior Design: Richa Bahl Design Studio, Mumbai.
Principal Designer: Richa Bahl