These handcrafted terracotta products contextualize traditional craftmanship into the contemporary scenario.
Project Name : Maati Collection
Project Location : Ahmedabad, Gujarat, India
Architects/Designer : This and That Studio + Cube Inc.
Project Status : Built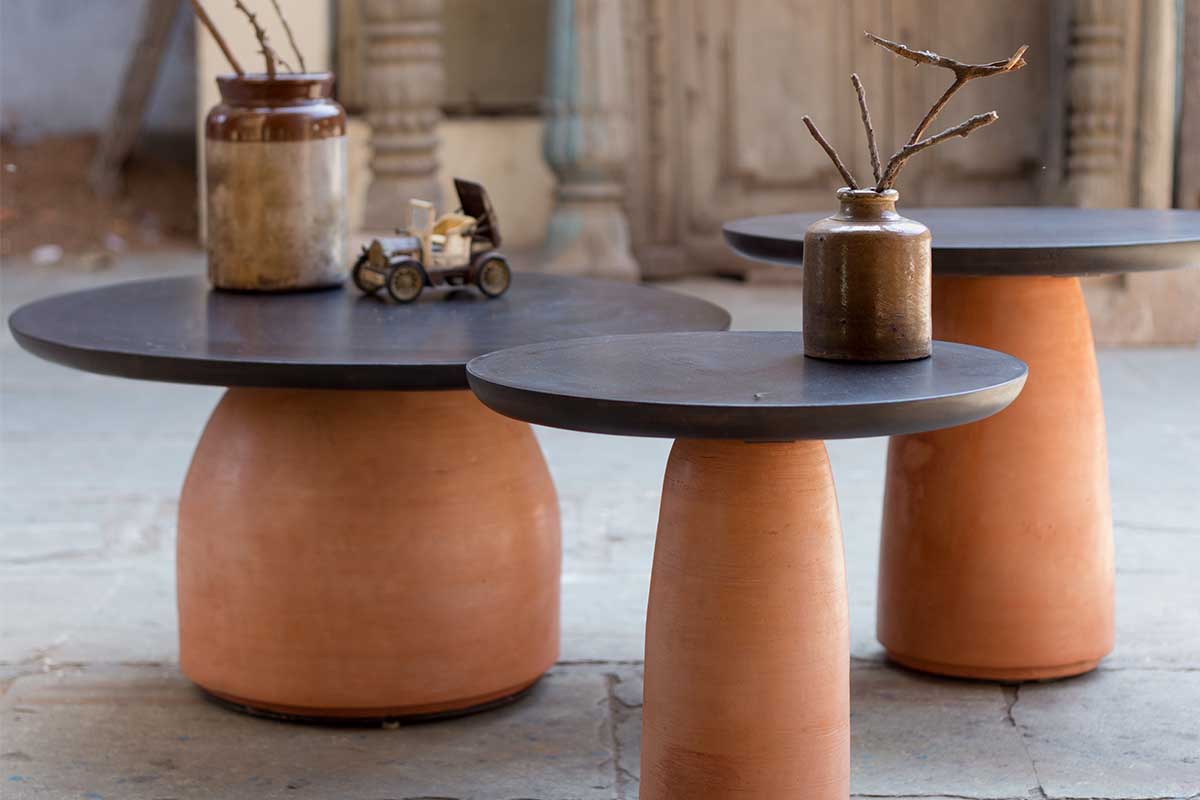 Maati collection has been co – conceptualised by two Ahmedabad based studios;
This and That studio by Ariane Thakore and Cube Inc by brothers Anand and Anuj Ambalal.
"Our emphasis is to design sustainable, hand-crafted products with sensitivity and to contextualize traditional craftmanship into the contemporary scenario" says the designers.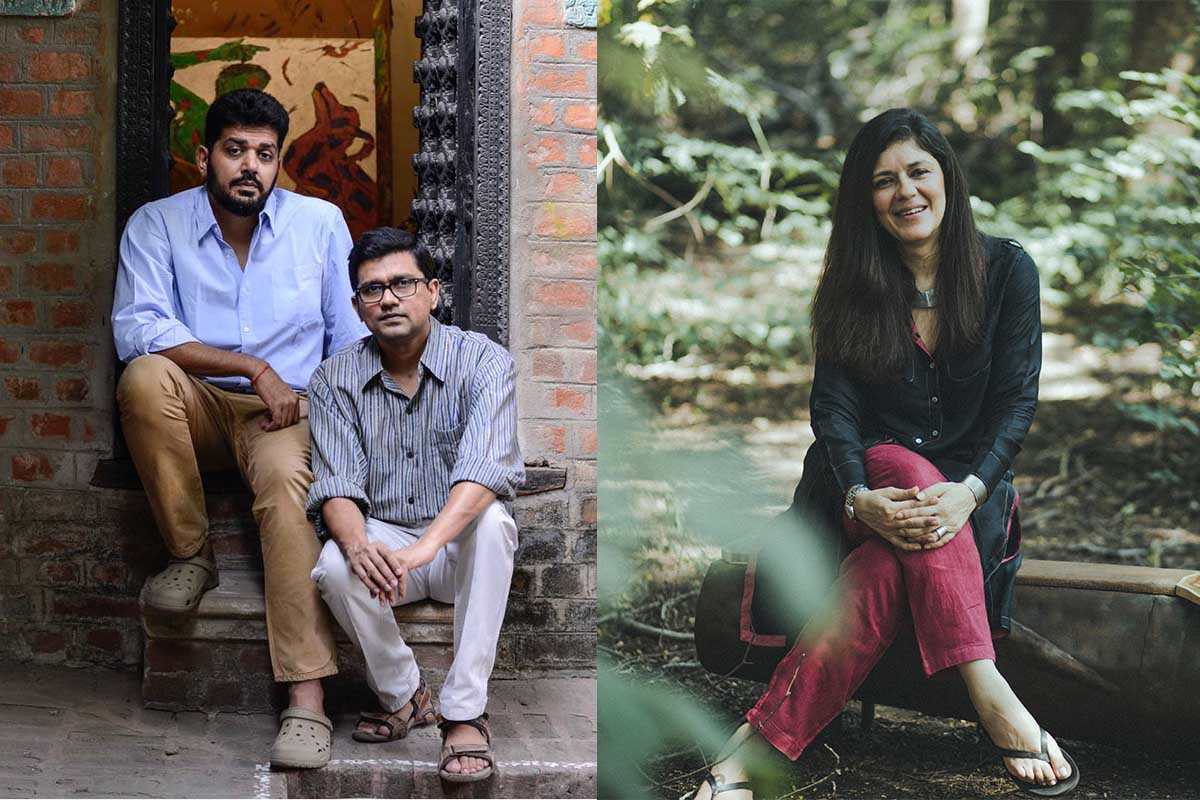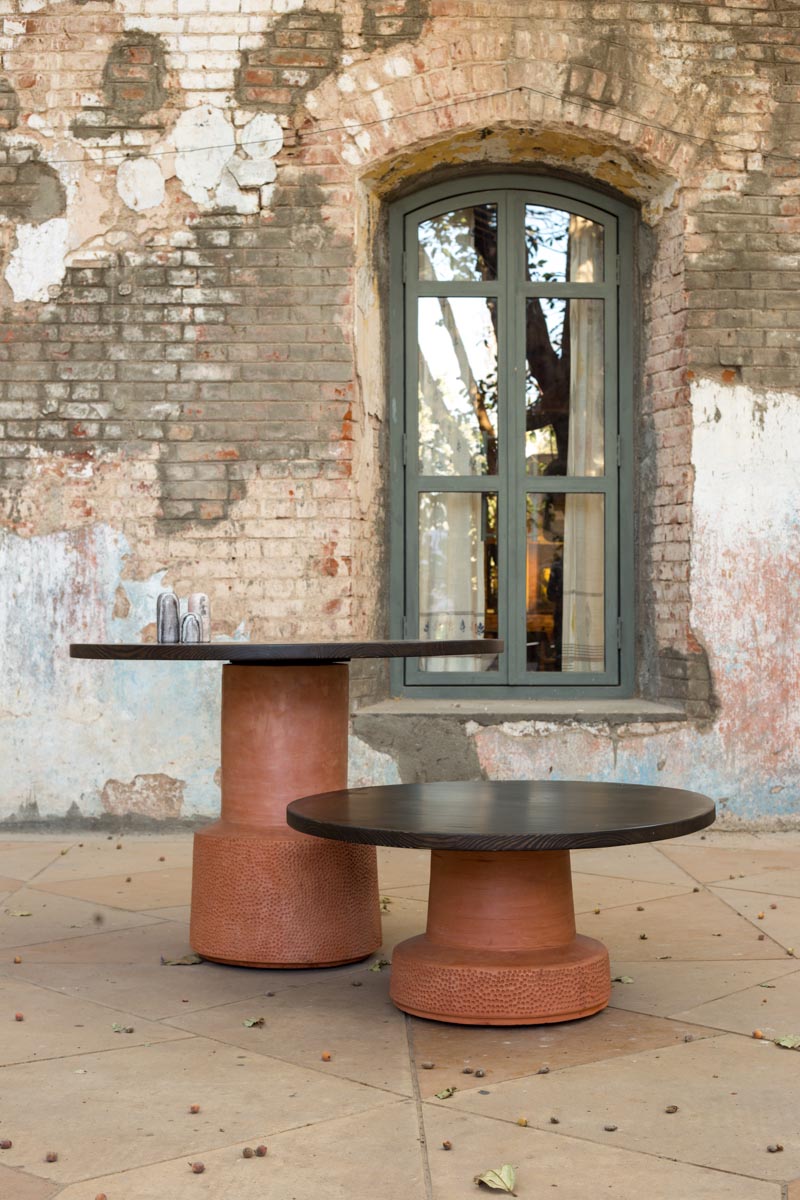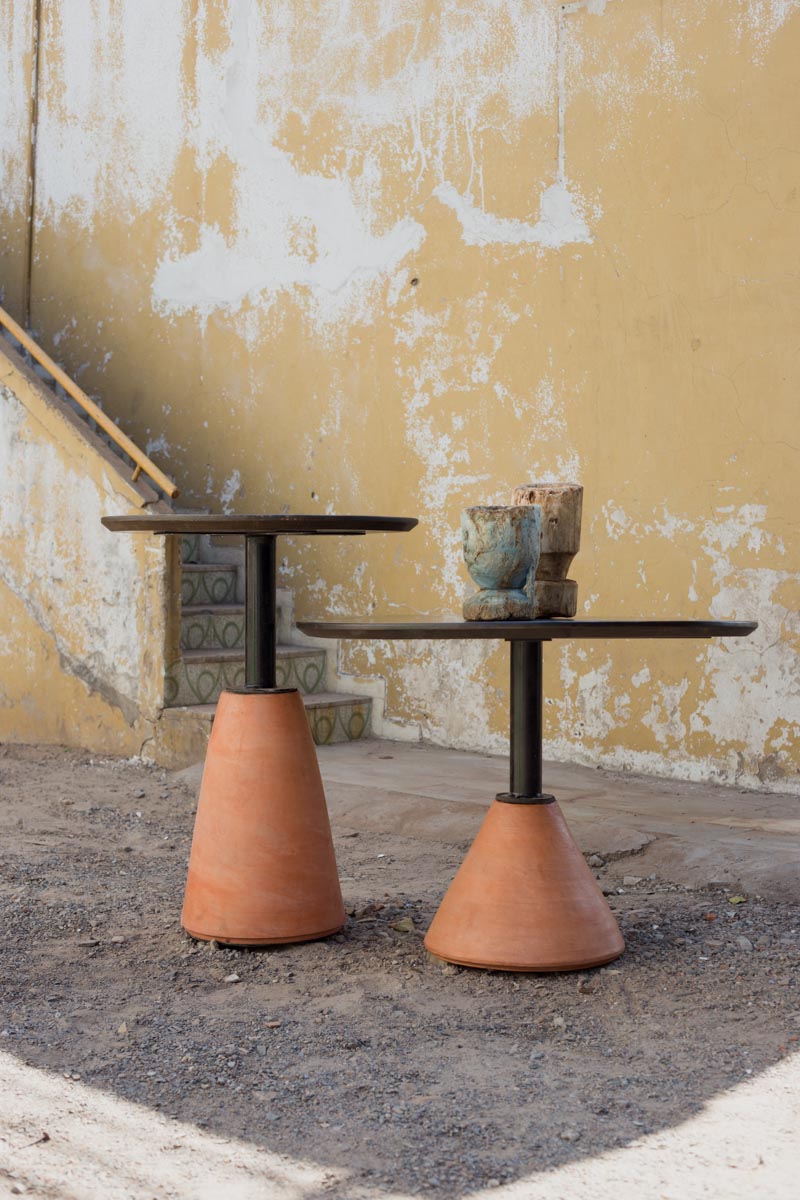 DE's this month theme is Lets Go RAW (the resurgence of terracotta today) How would you share your idea of working with terracotta and the idea of embracing the "raw" aesthetic in design with this collection?
"Maati or earth, is one of the five elements or panchamahabhuta, that make up a human body. The five elements of nature according to hindu mythology, earth, water, fire, space and air are essential in our formation. Maati one of the fundamental building blocks life is what has inspires us to design products that can take us back to our roots. Design that have a visceral quality to connect everyone of us and to restore santulan or balance with nature. Wood steel and terracotta bases, exclusively handcrafted by master potters, forms our inaugural range of tables – designed for outdoors as well as indoors. Designs are available in varying forms and finishes to cater to the functional requirements of contemporary living." says Ariane Thakore – principal designer at This and That Studio.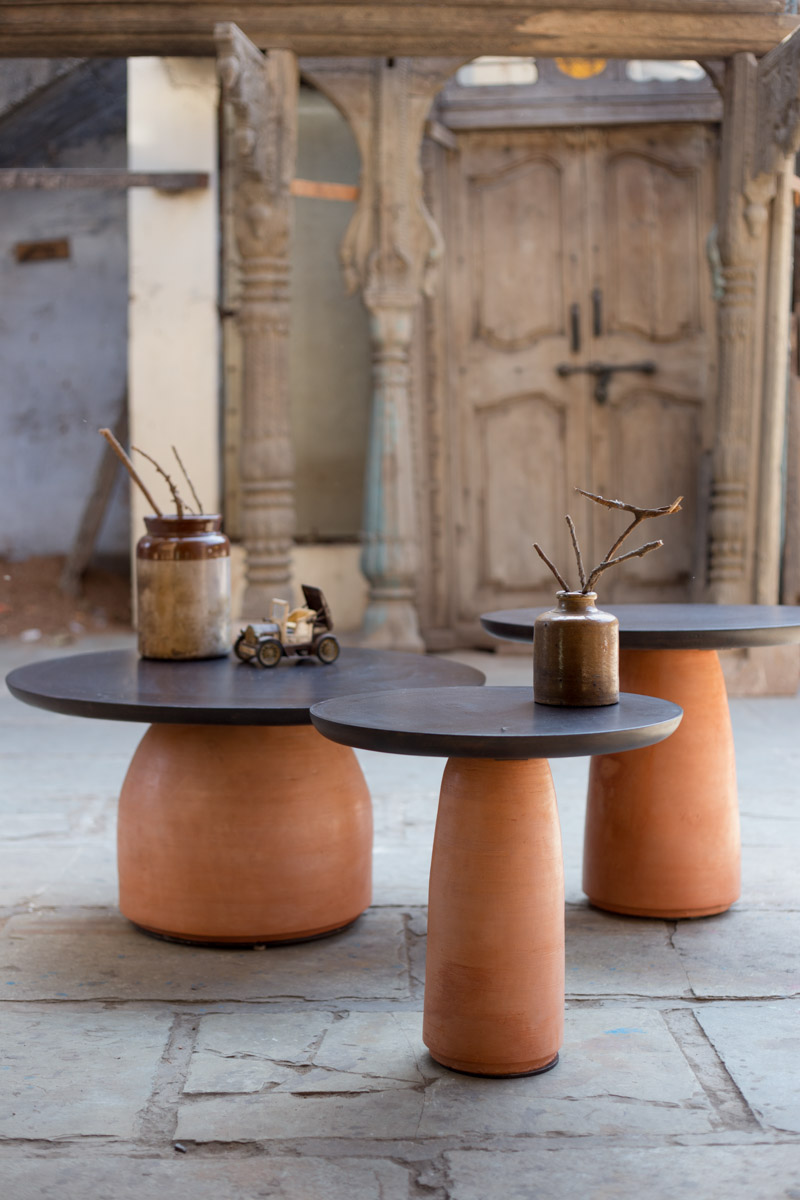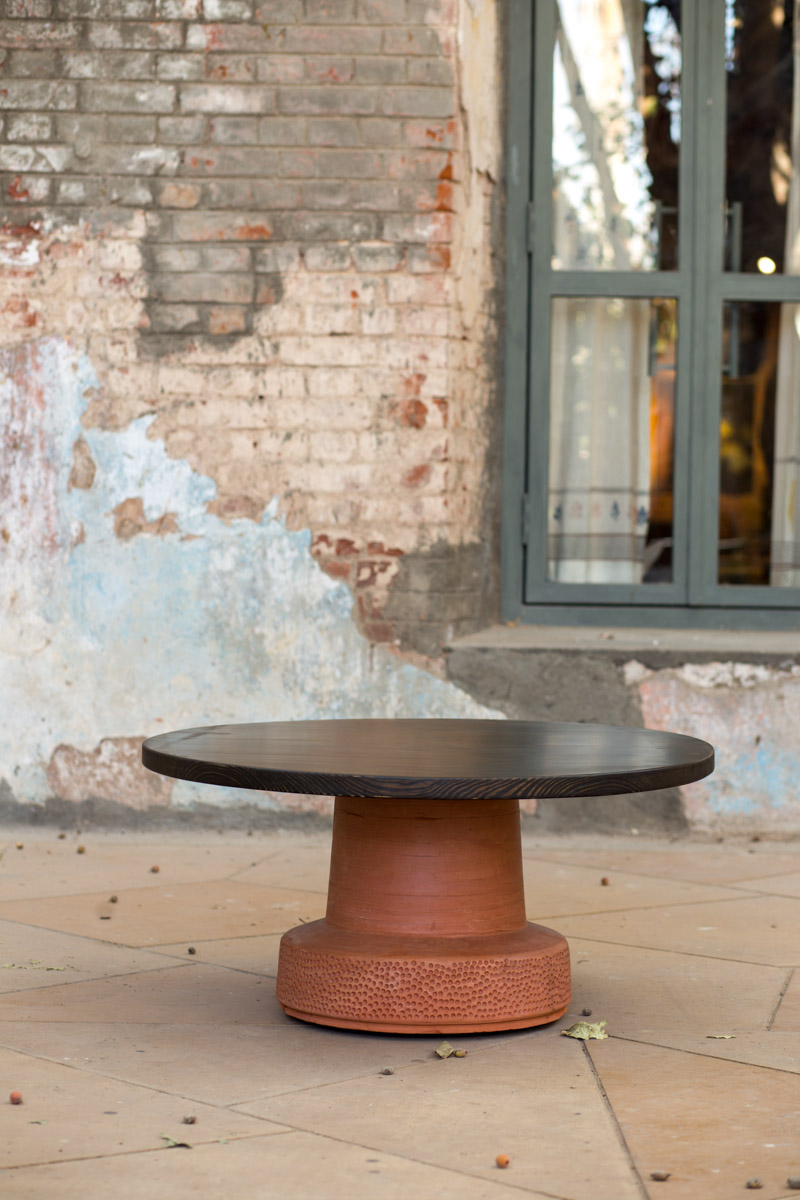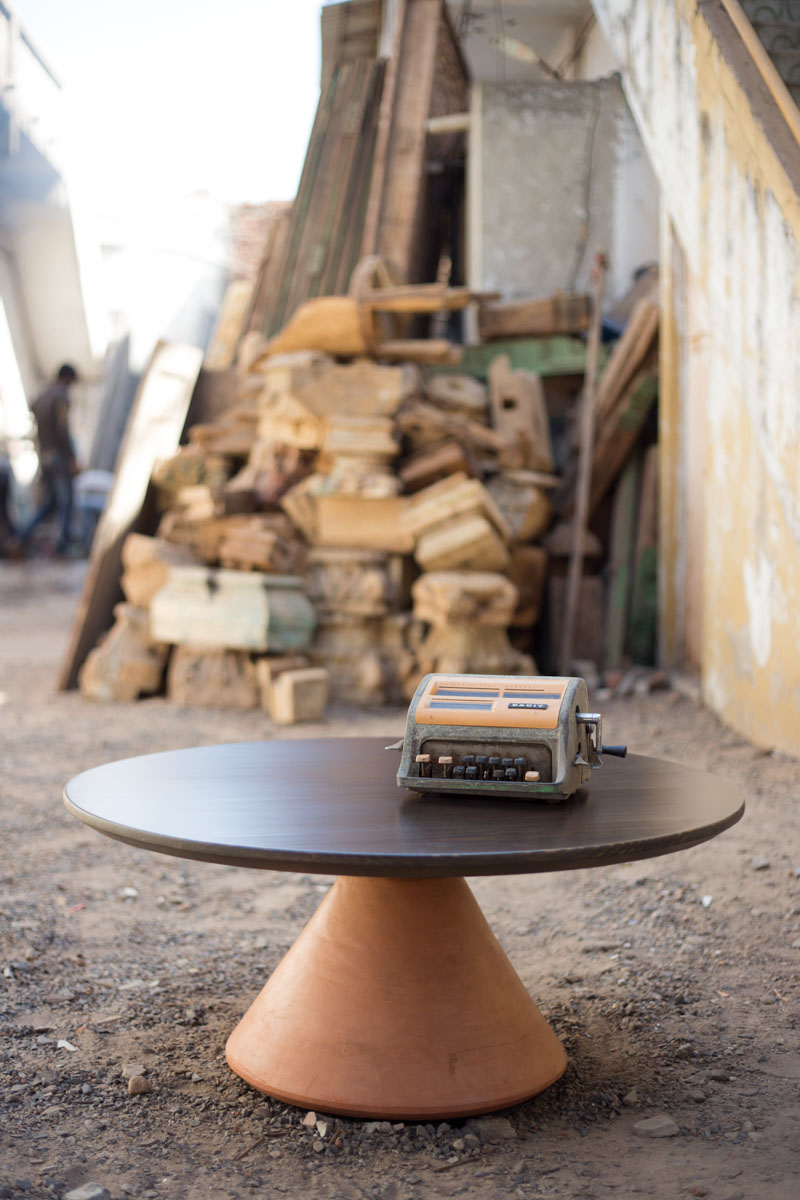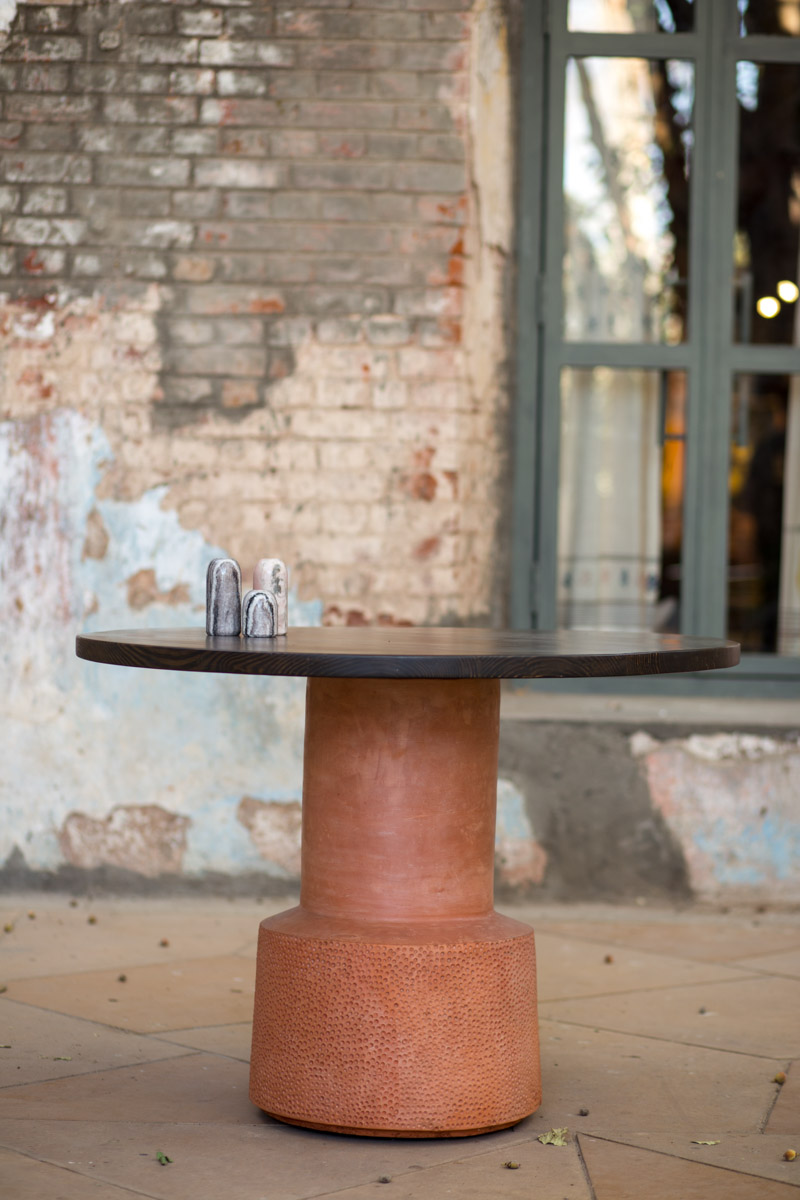 Photo courtesy: This and That studio.
Check out the project feature below in our DE magazine Edition.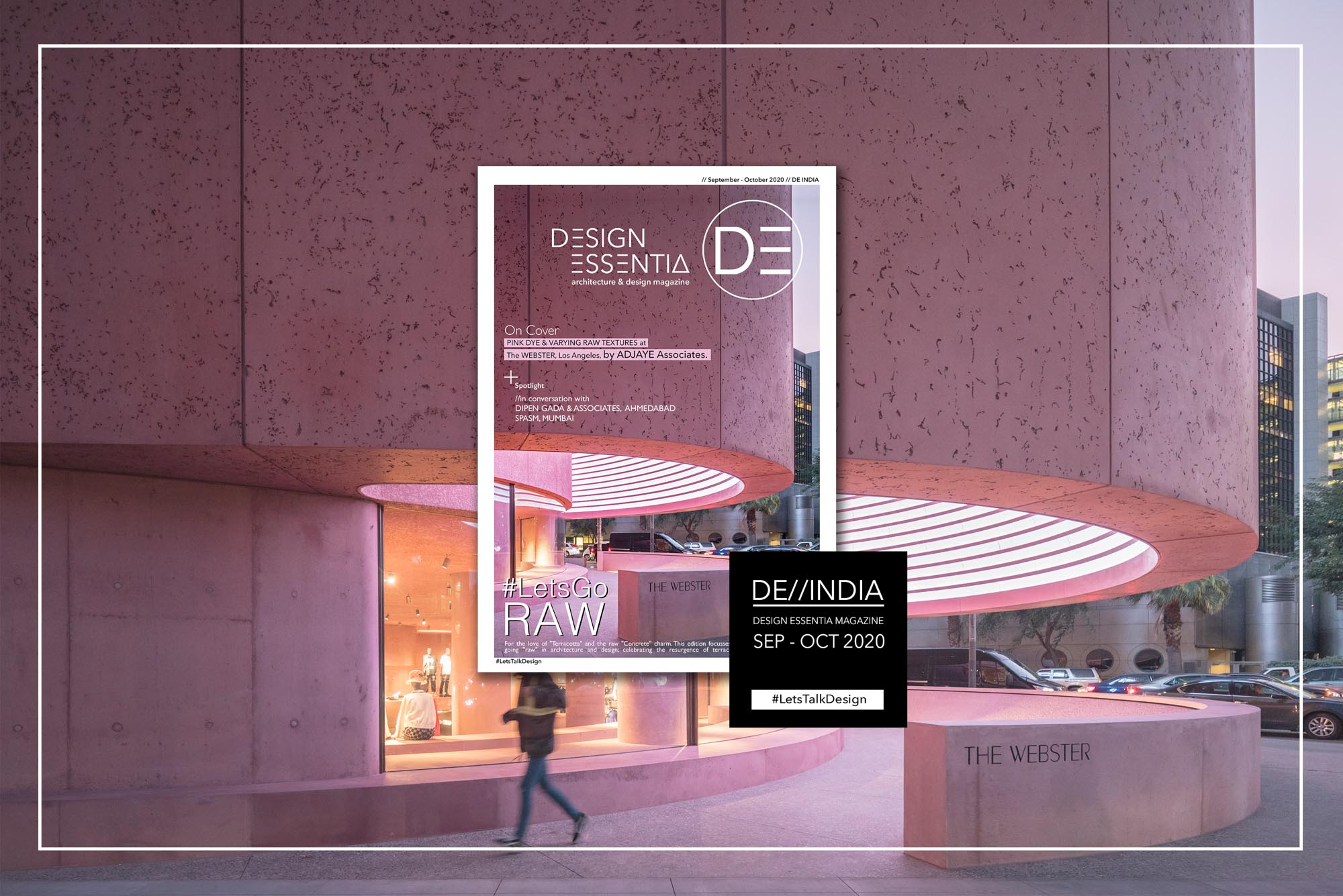 check out the above full story in our
DE SEP-OCT 2020 Edition – for the love of terracotta and the raw concrete charm. #LetsGoRAW