a residence interiors reminiscent almost of royalty, blending elegance and sophistication.
Project Name : Garden Villa
Project Location : Pune, Maharashtra, India
Project size : 5000 sq. ft.
Architects/Designer : AMPM Designs
Project Status : Built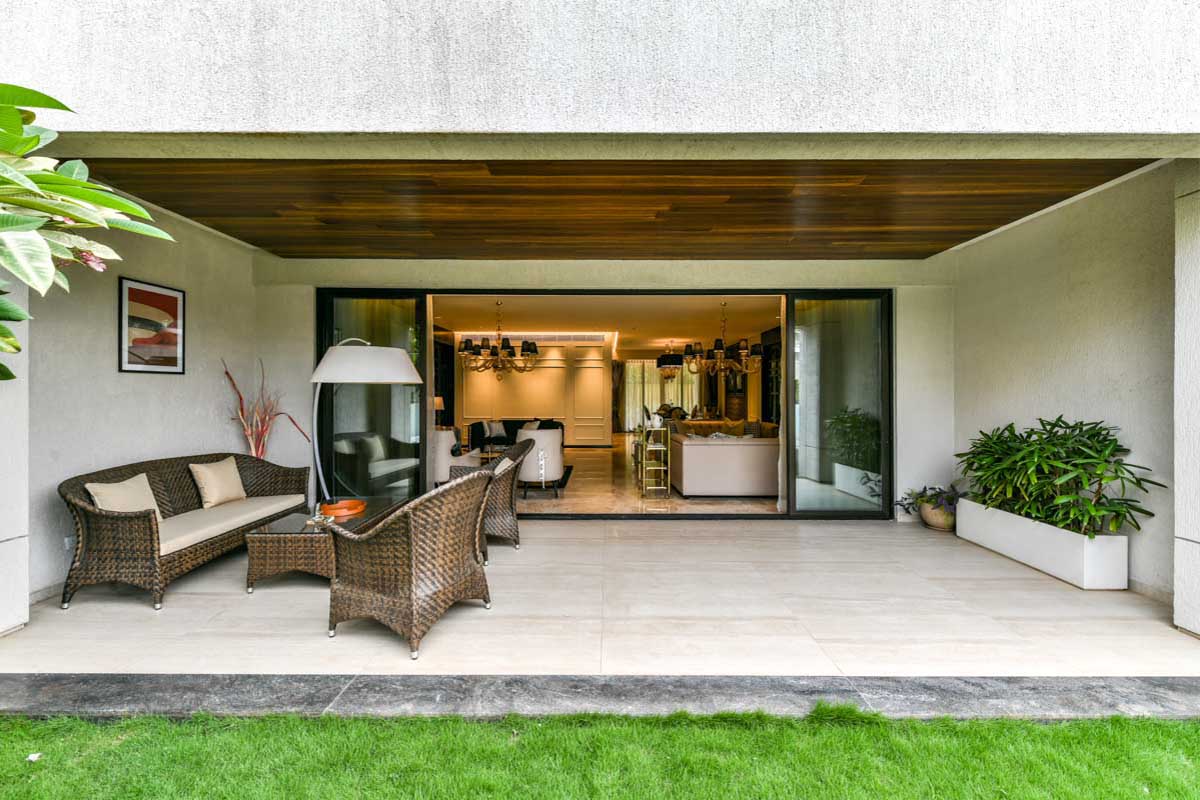 Text description by the designers.
The Project demanded a certain language that would reflect the taste and living style of the clients. For concept and visualisation, the AMPM team decided to take a trip back in time and marry elements from an older, simpler era with modern, luxurious interiors, creating a unique and bold interior language. They created a look that is reminiscent almost of royalty, blending elegance and sophistication.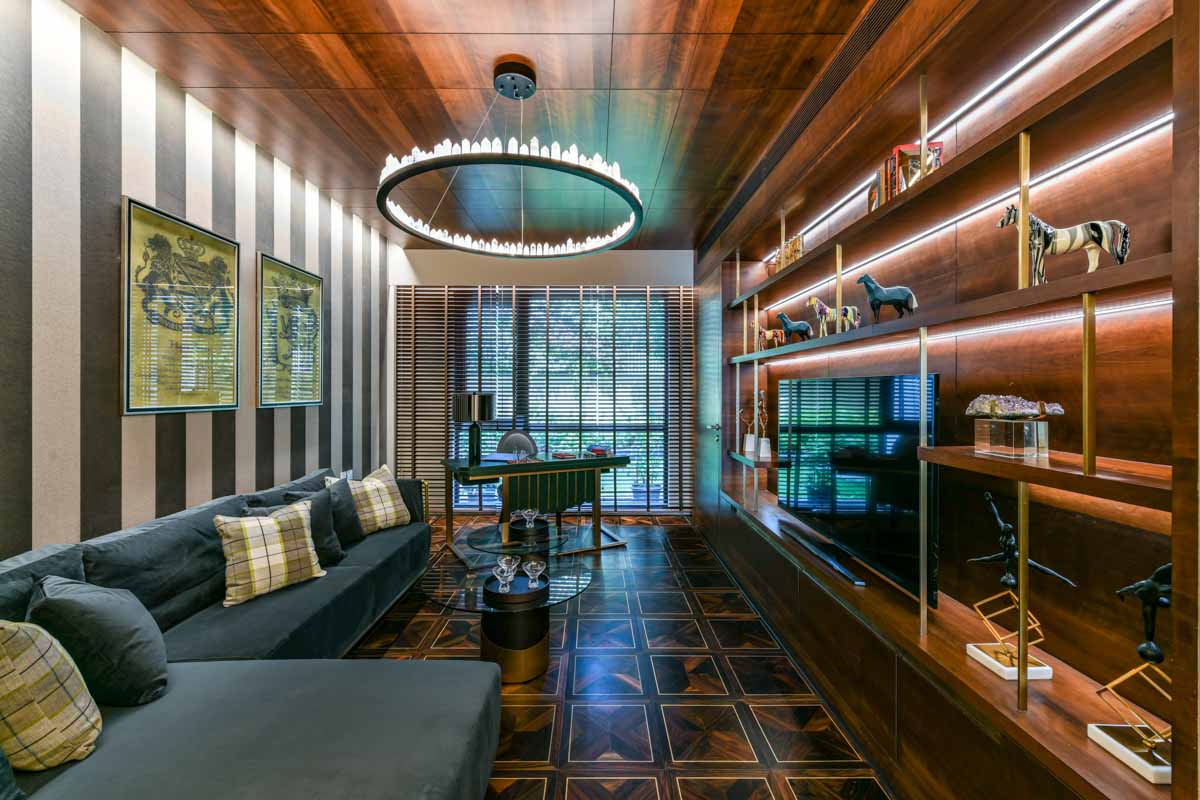 The perfect combination of colours and textures, the ideal use of materials and the stunning illumination of lights bring to fore the many design features of the space. In the words of the Designers, they wanted the residence to be a "sonata that marries the chords and chorus brilliantly." Where the living and dining spaces speak of grandeur and richness, the private spaces are designed as places to relax and unwind, allowing the residents to rest comfortably and luxuriously. Whether it's stripped down luxury or ambitious designs, the designers, for the residence, mastered the knack of creating welcoming experiences that would make one feel inspired, cosy and pampered. Polished marble floors, plush carpets, leather details and opulent tapestry make this space fit for modern day royalty.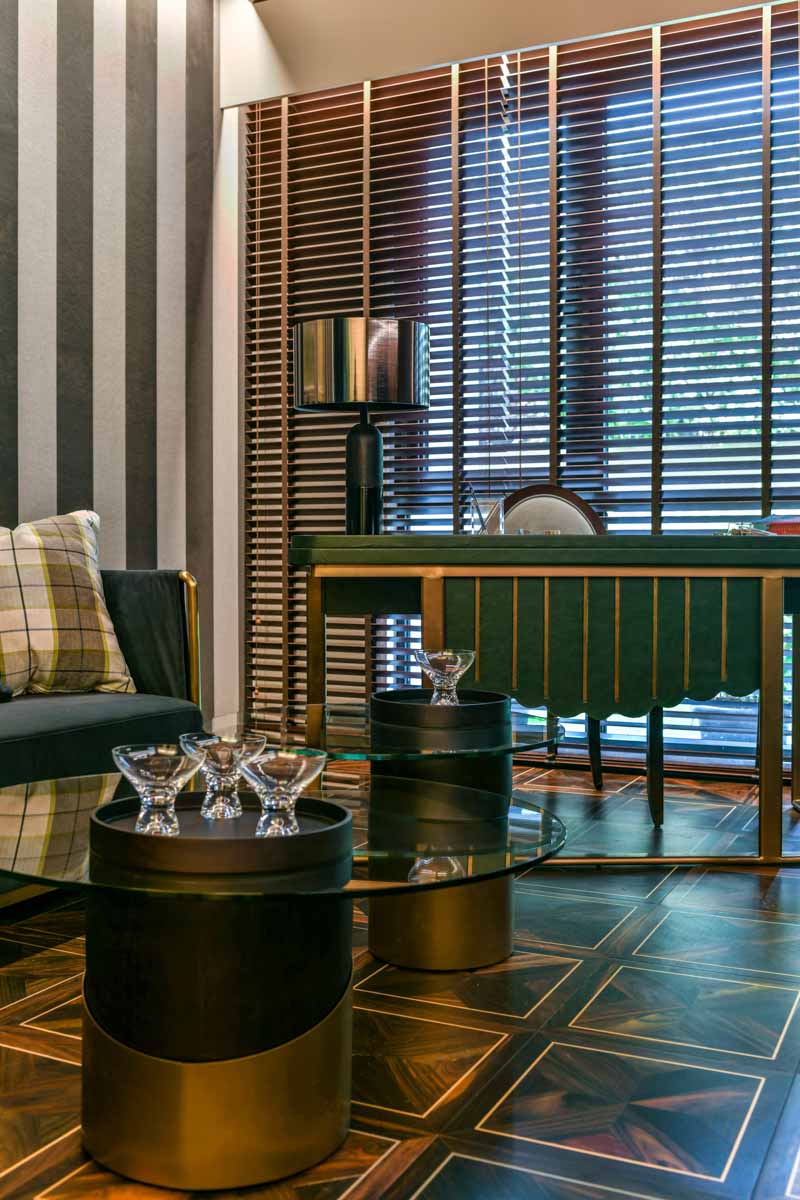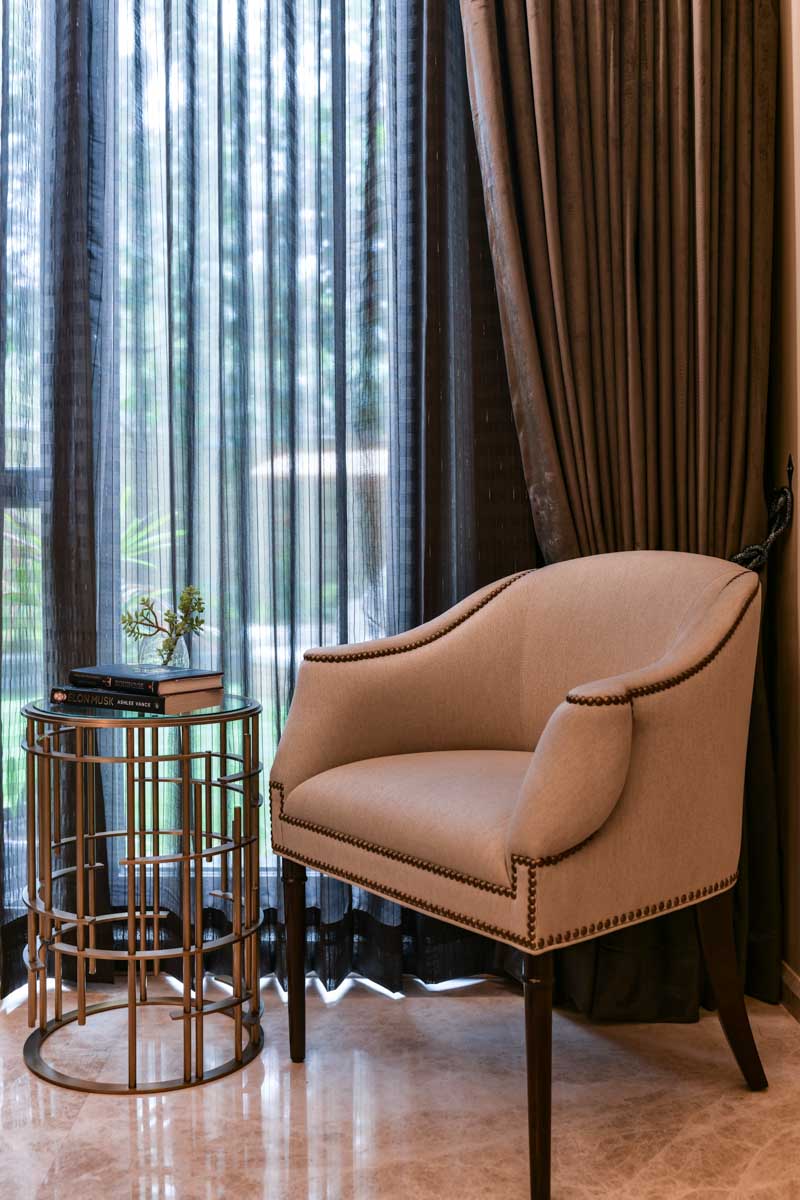 The living space is elegantly imagined in tones of beige, gold and brown to emphasise the richness of the space. The dining area features interesting artwork and creative light fixtures to add character to it. Kitchen uses a clean, linear language to allow ease of movement for those using the space at any given time.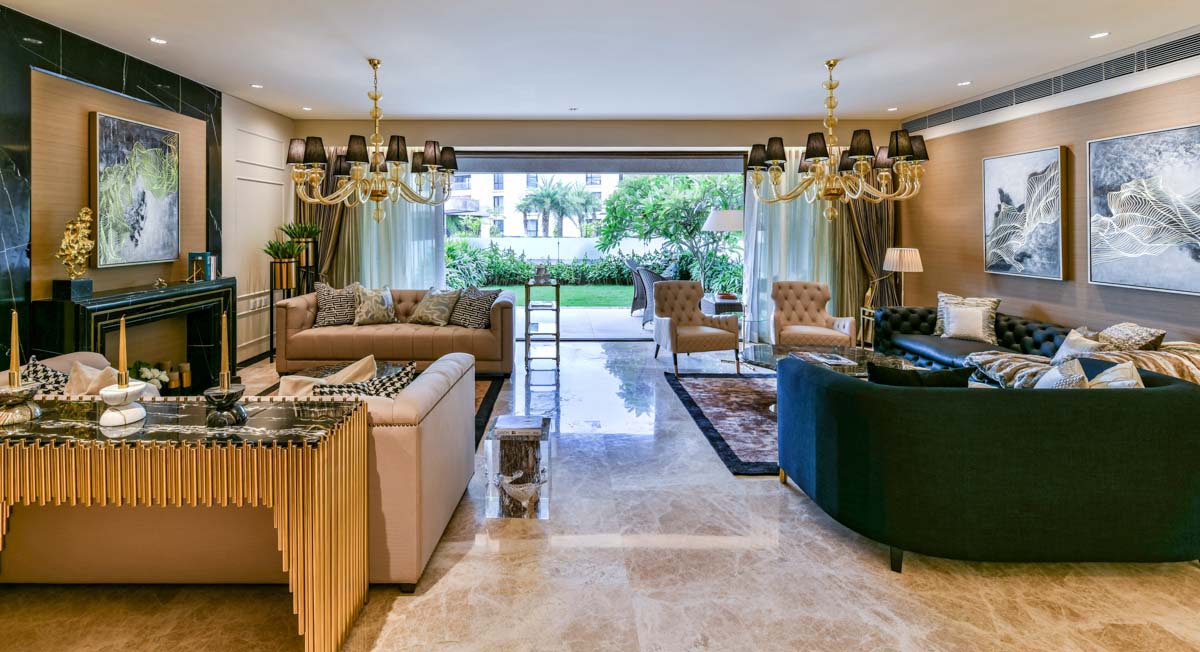 The main living extends into the family lounge space, flowing into it, yet visually segregated. Introduction of the bold black colour further enhances the interior language of the space. A study/ office space has been designed to create drama; the space is never boring and creates a bold impression.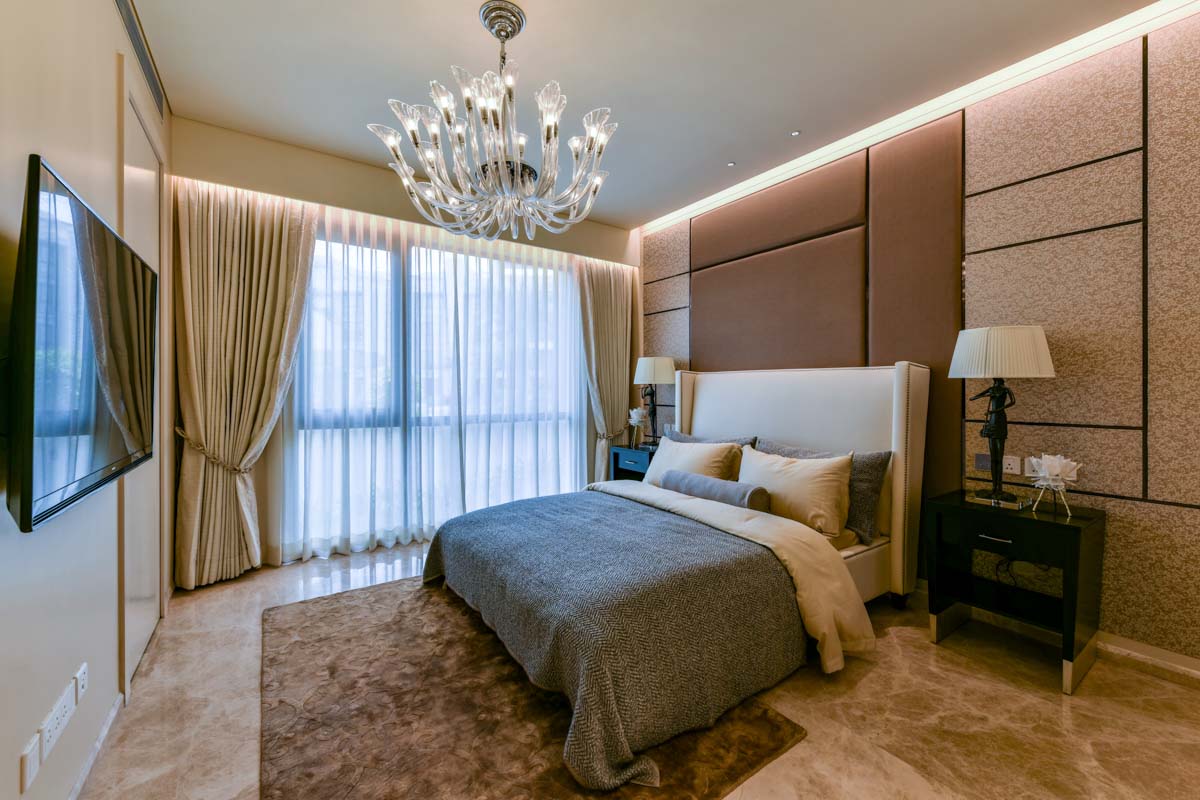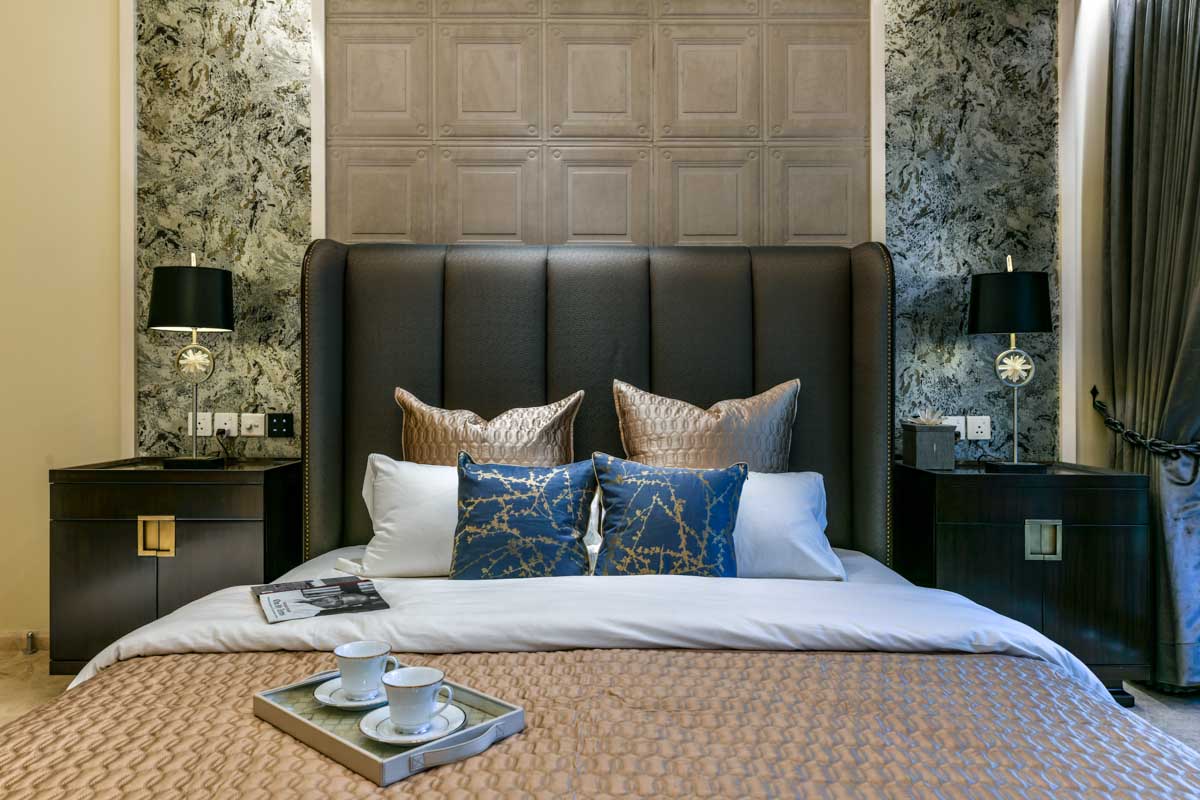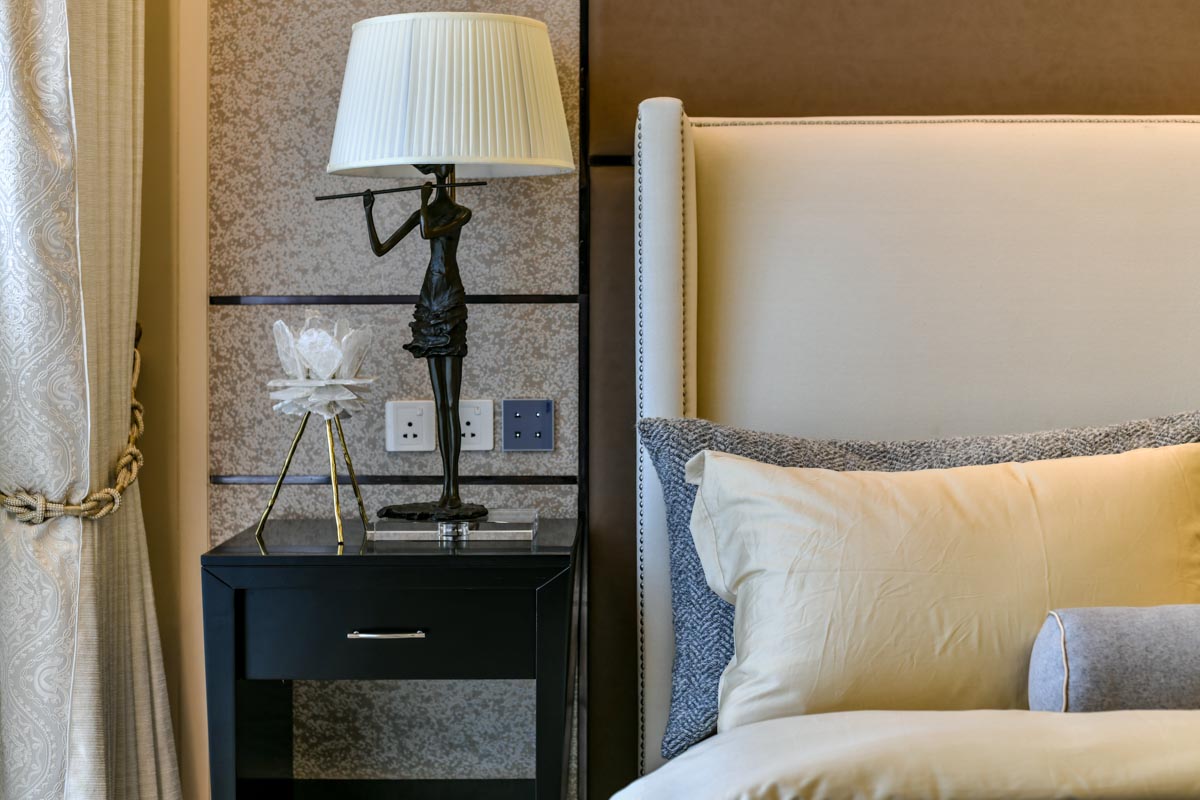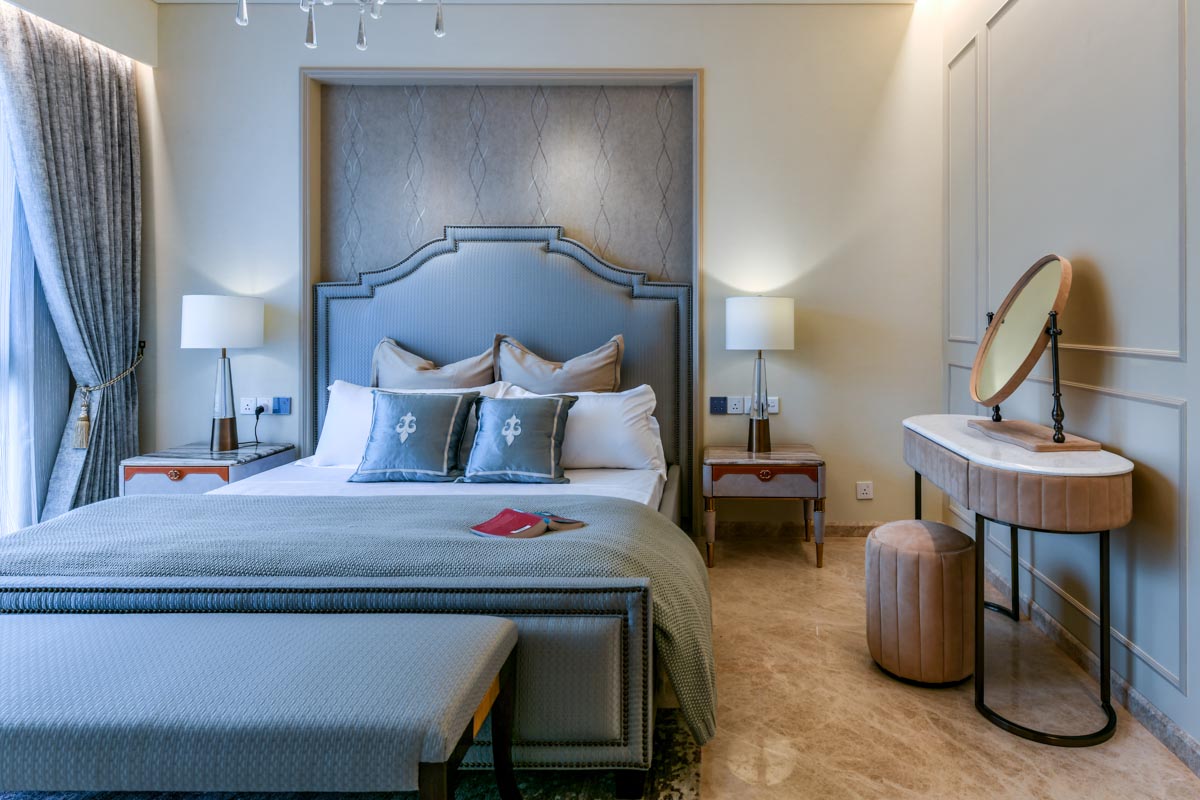 Subdued beige and brown tones with unique furniture and artefacts adding impact and imparting it identity to the master bedroom. The adjoining washroom borrows from the language of the room and provides a perfectly balanced, chic interior. Other bedrooms are tailored to our clients requirements and emits emotions of richness and belongingness.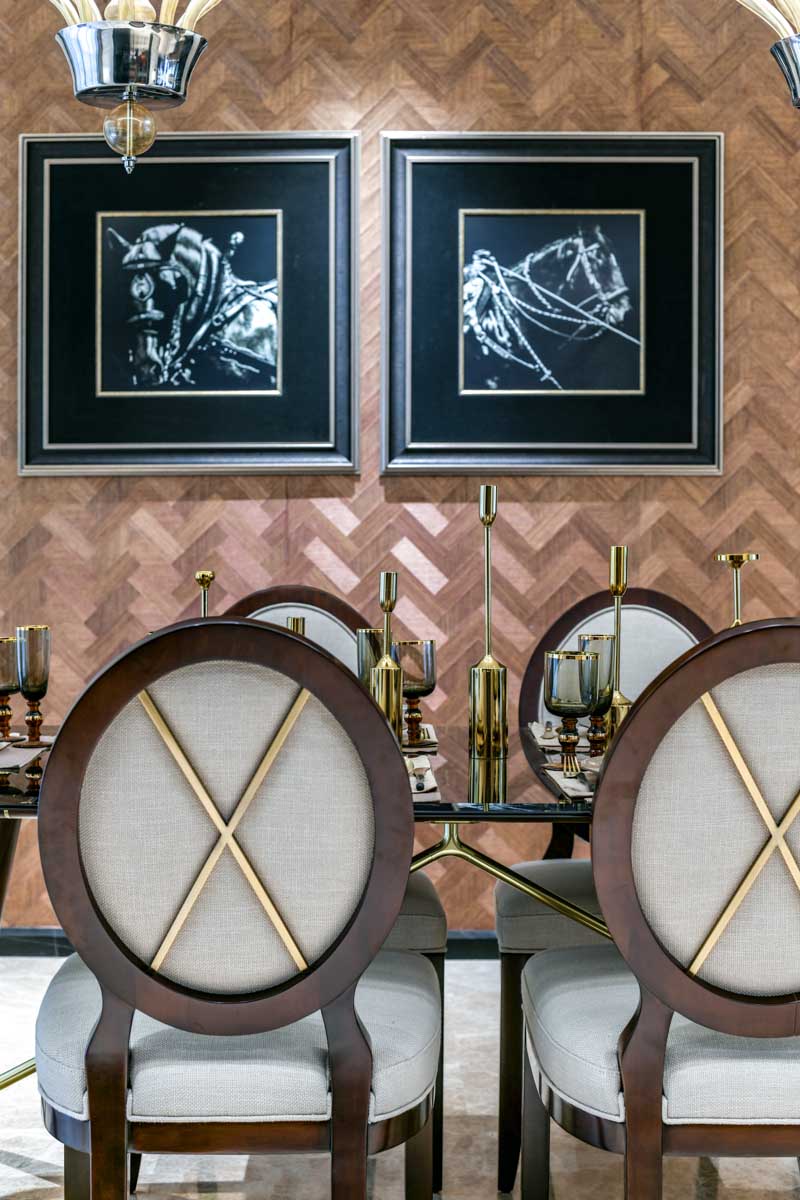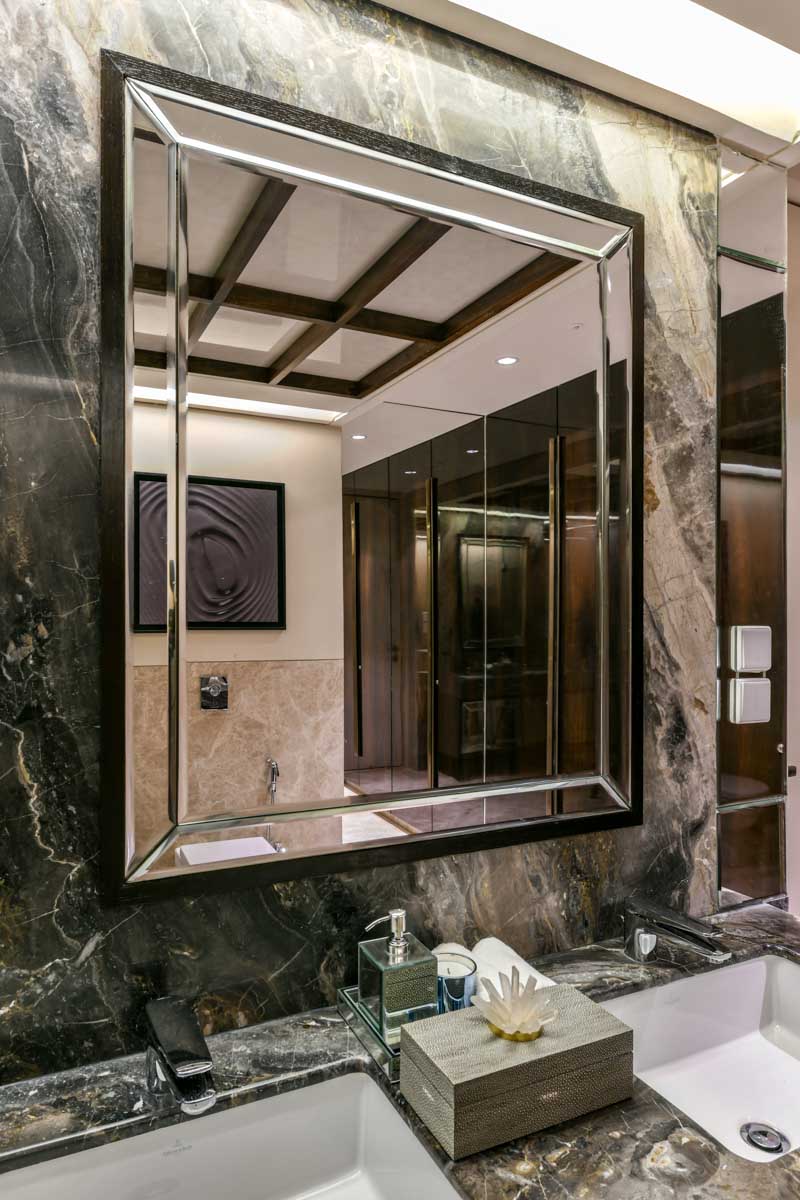 The Garden is the centring feature of the entire ground floor apartment , with a perfectly crafted rectangular Garden sitting along with the living room. There is another linear garden alongside the kitchen. Dining, den and a bedroom that is used by the residents to enjoy a calming conversation or a relaxing meal with guests or other members of the family.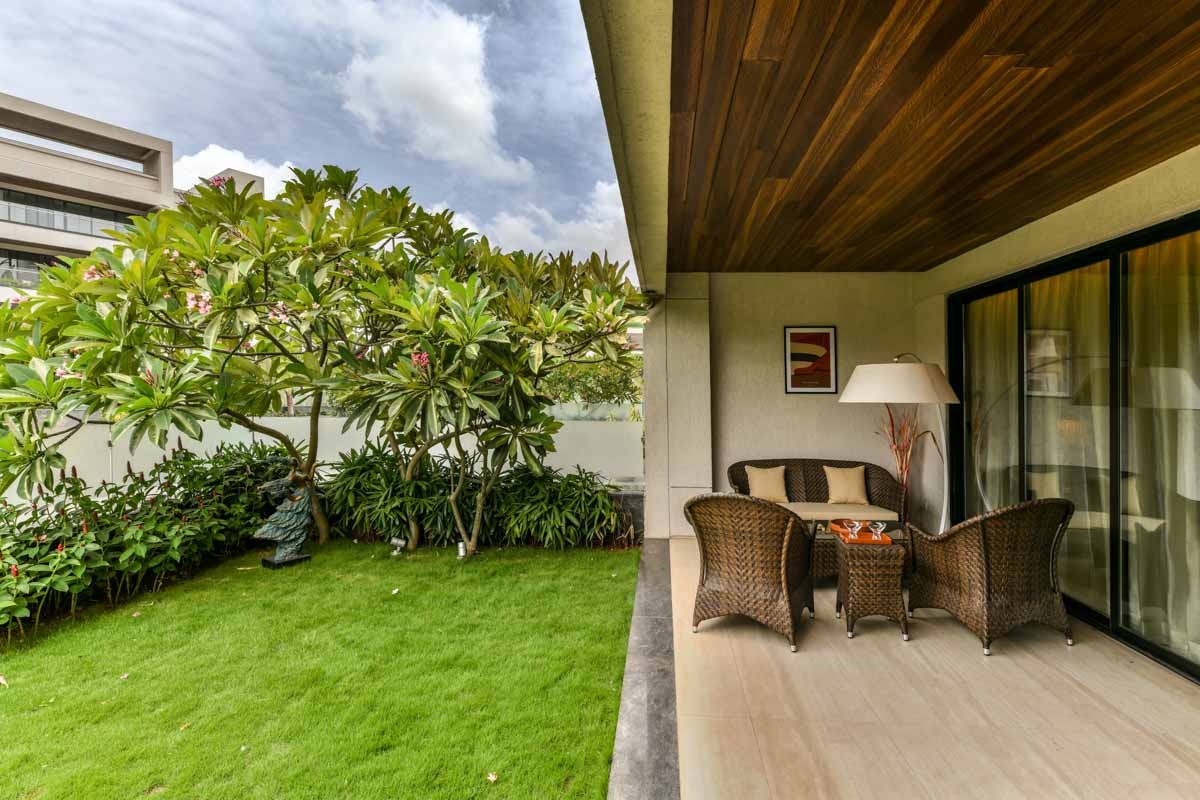 Photographer: Prashant Bhat.
PROJECT CREDITS
Interior Design: AMPM Designs, Pune.
Principal Designers: Poonam Mehta, Akash Mehta.
Check out the project feature below in our DE magazine Edition.