Shabnam Gupta's eclectic residence design fully inspired by art and colour.
Project Name : Art inspired Home
Project Location : Mumbai, Maharashtra, India
Project size : 2450 sq. ft.
Architects/Designer : Shabnam Gupta – The Orange Lane
Project Status : Built
Instagram : @shabnamguptainteriors @theorangelane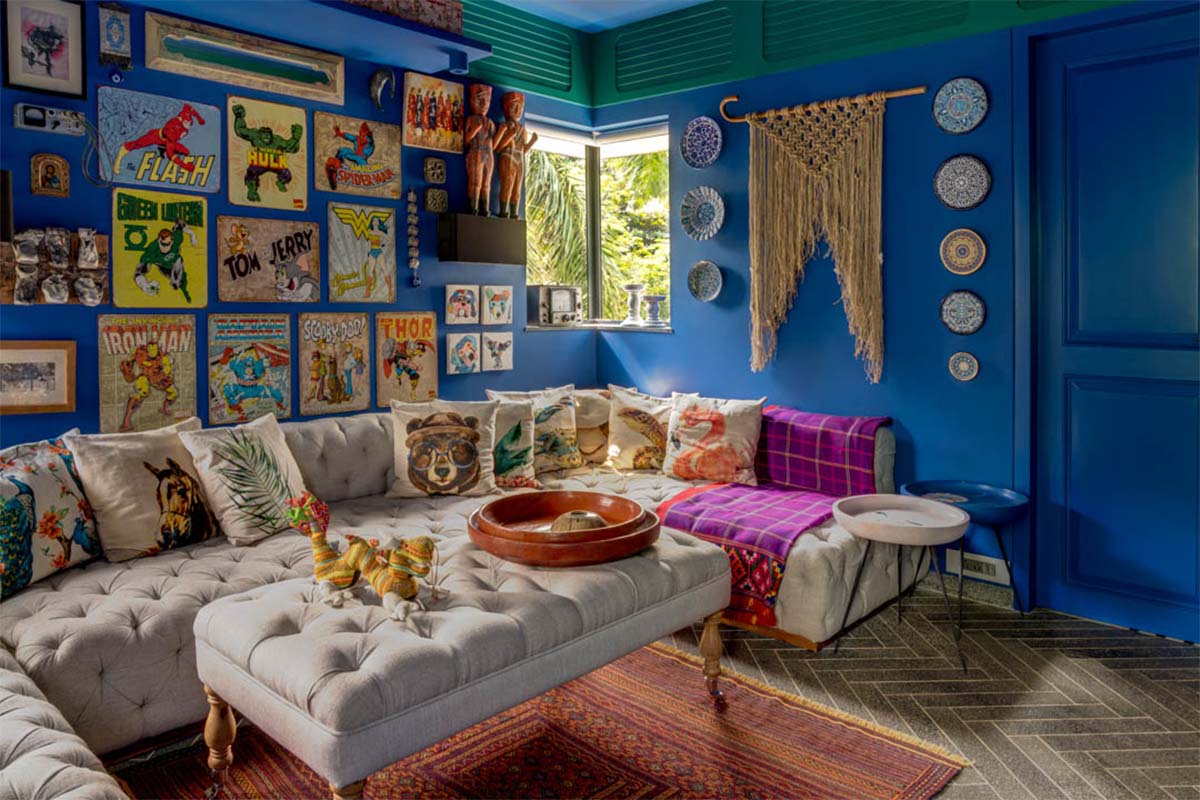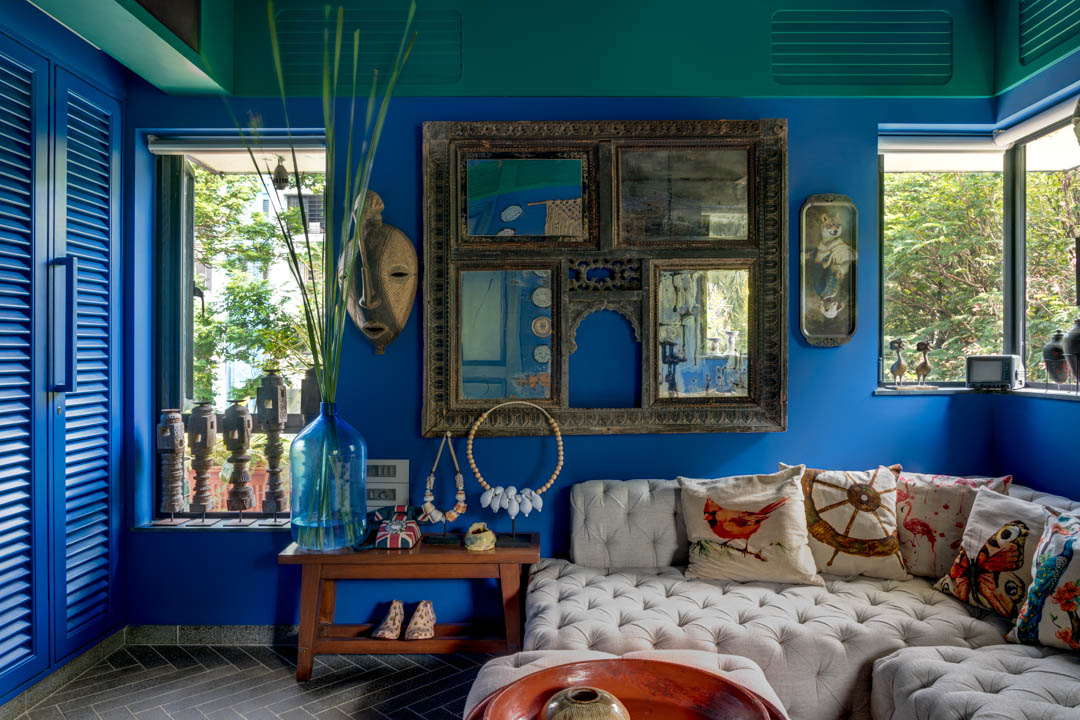 Text description by the designer.
The clients are a creative couple, wanting a space which was formal, with a lived-in feel. They had visualised a space which was earthy and close to nature in as many ways possible.
Therefore the challenge was to design contemporary cloth with an eclectic weave going through its every thread, this space eventually shaped up 'as a home close to paradise'.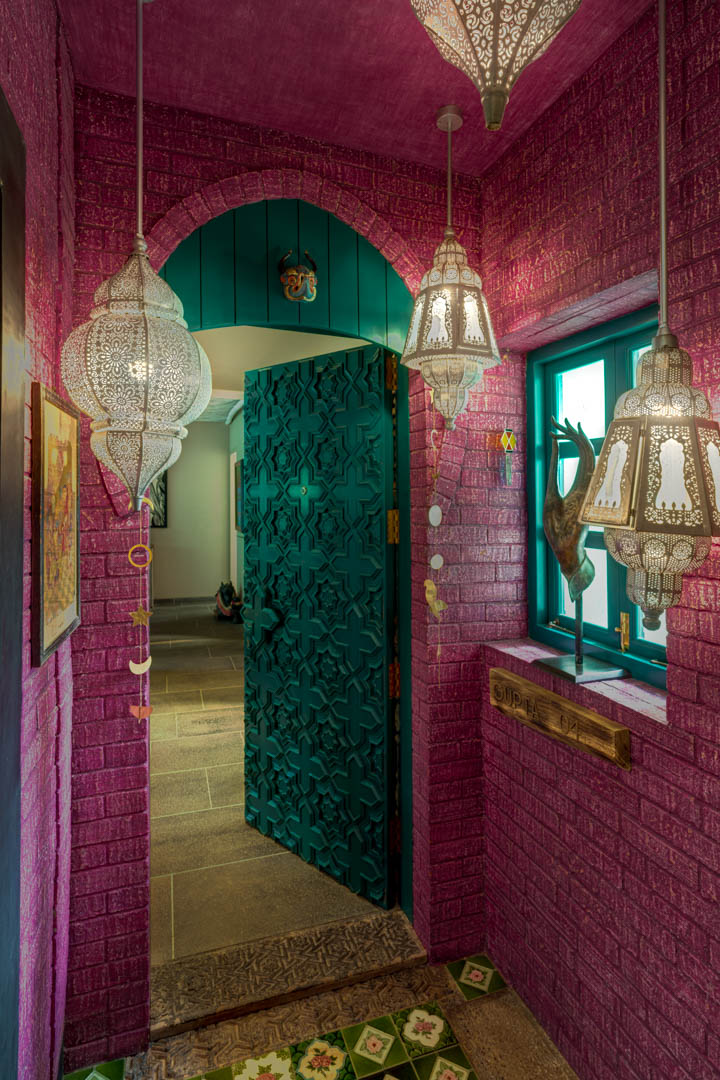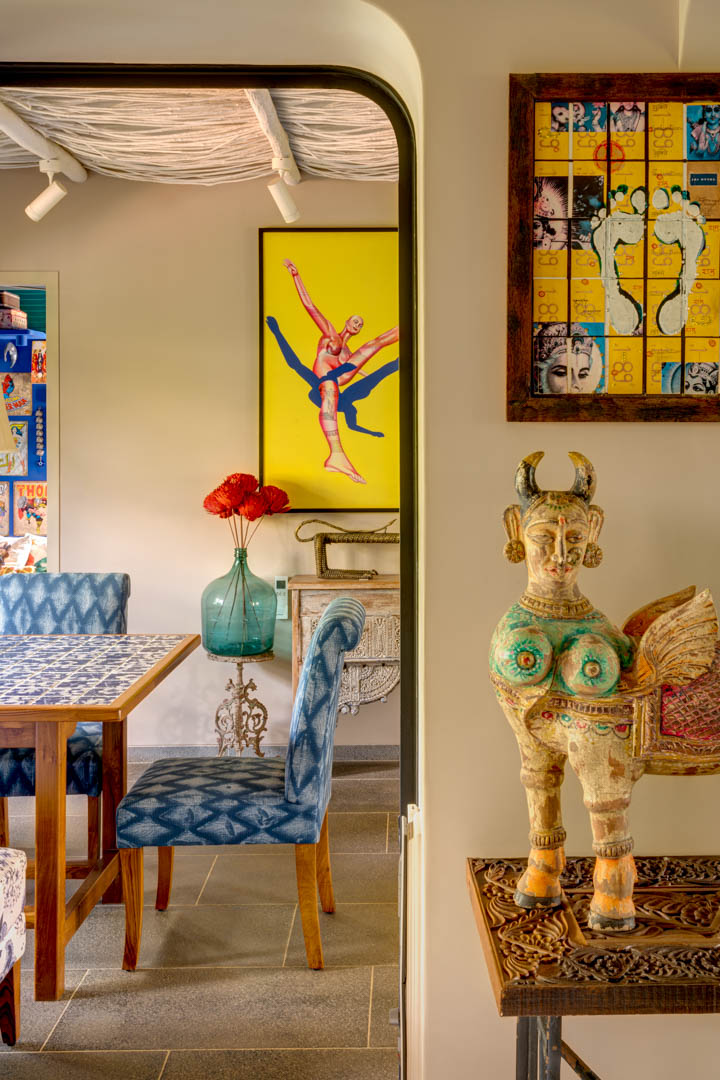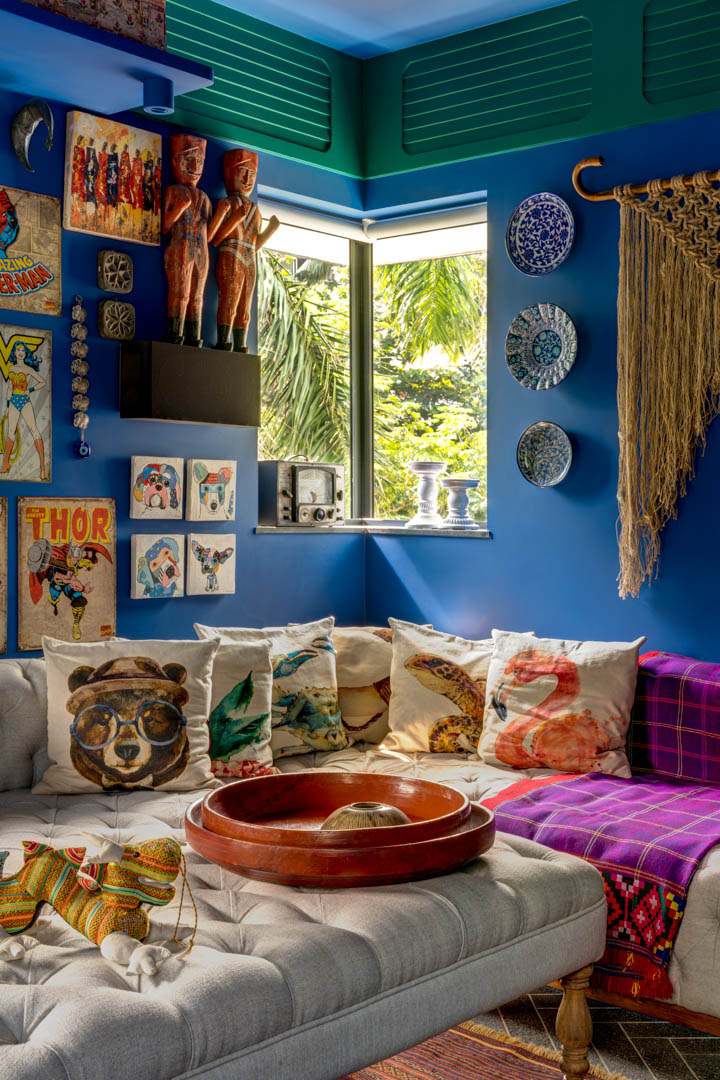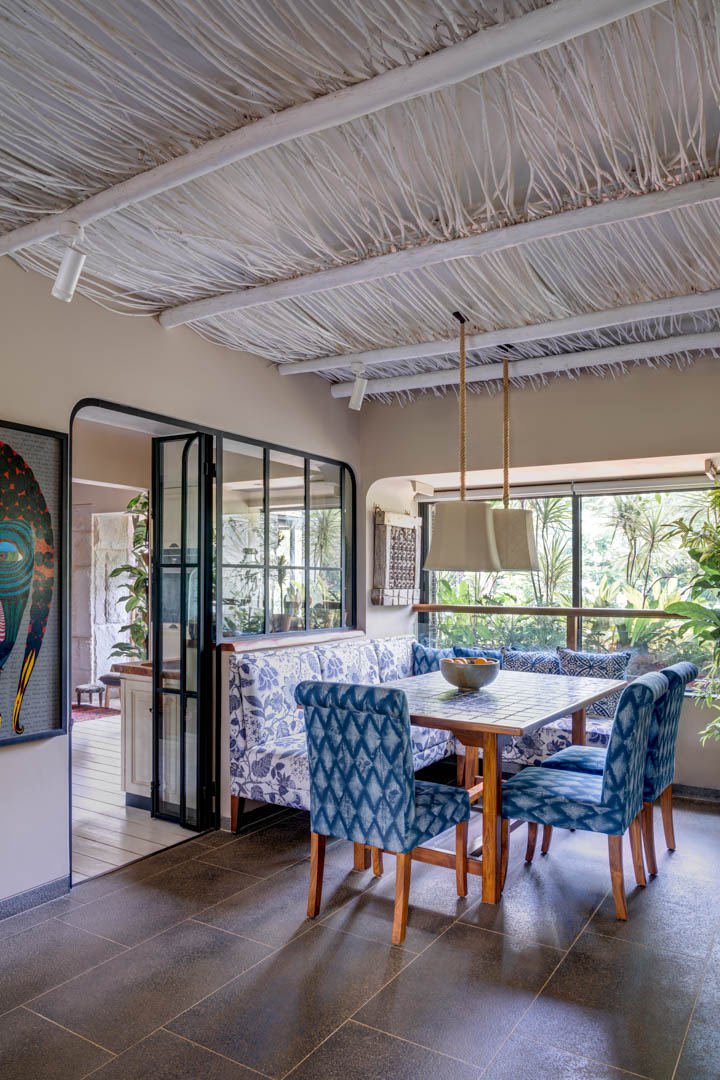 The reason as to why it was concluded being; the clients were well-travelled couple whose love for discovering new places, cultures and hunger for creativity inclined spaces needed to be fulfilled. The house had to exude the passion for creativity in art, applications, wall treatments and artefacts. It's not very often you come across a home you can truly refer to as 'eclectic'. Here, the corners burst with colour, and intriguing art pieces and design-savvy furniture take over spaces and lift the look and feel of rooms.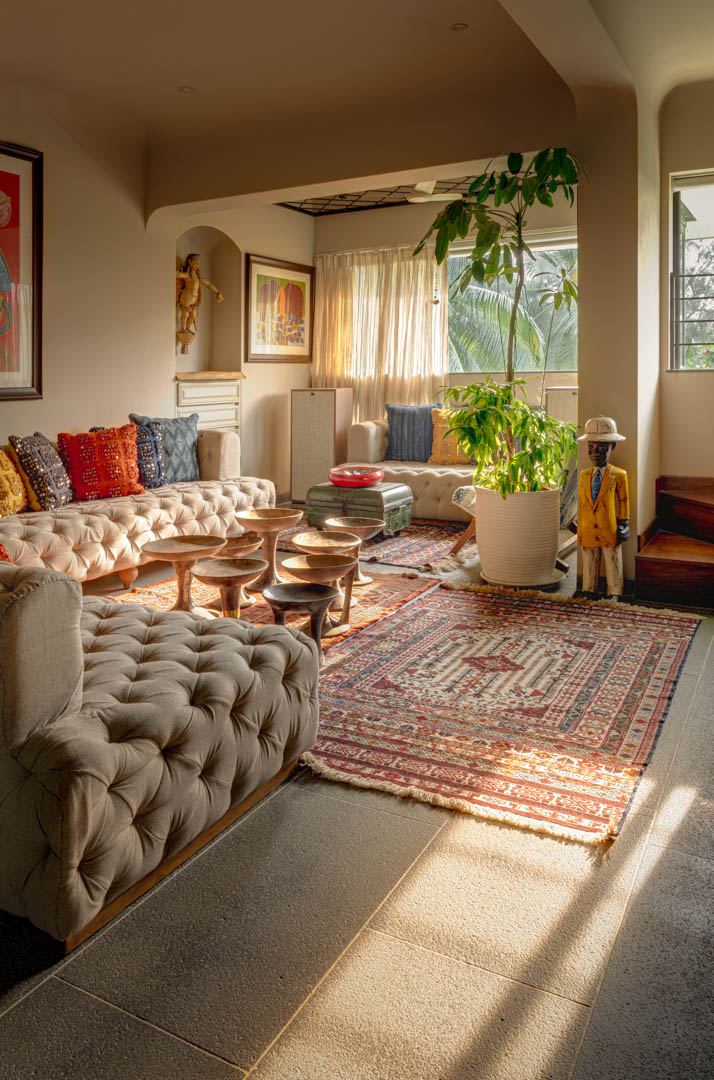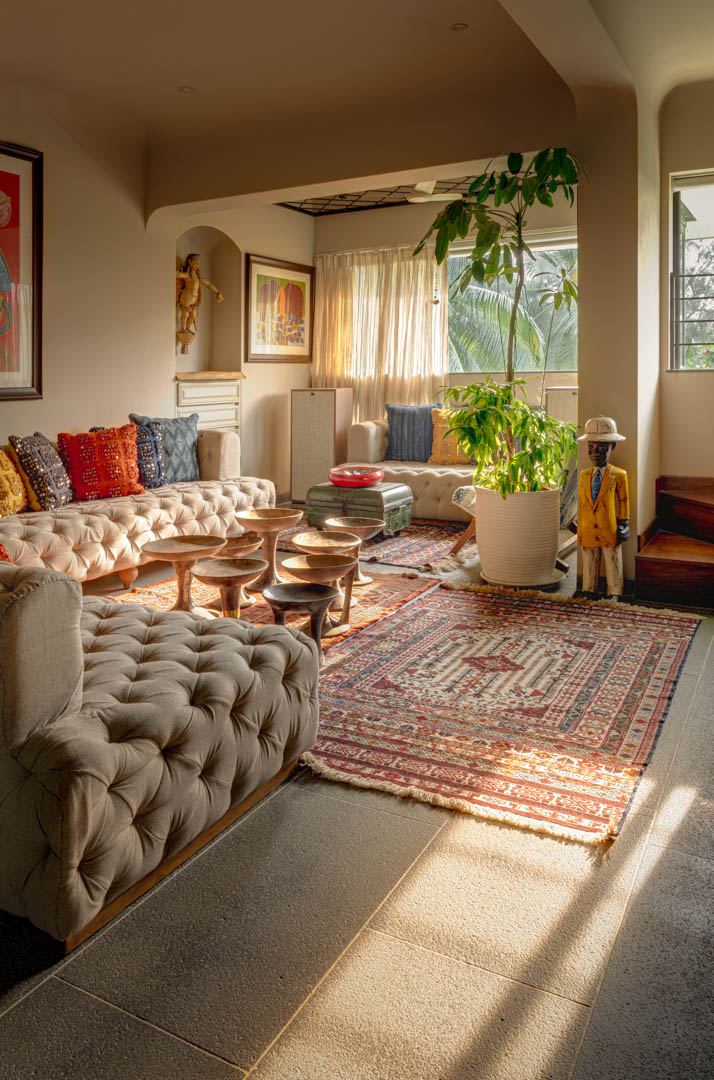 The lady of the house envisioned a home full of art, art pieces, creative touches and burst of colours. Her love and knowledge for world art and design, and her thirst for Indian ethnicity helped us combine our eclectic design sensibilities with personal touches from her. Stylised interiors were a pre-requisite for the client along with a balance of warmth and tranquillity. The final concept came about from the synthesis of modern contemporary with eclectic design sensibilities. With muted toned-down colours, vibrant fabrics and linear furniture.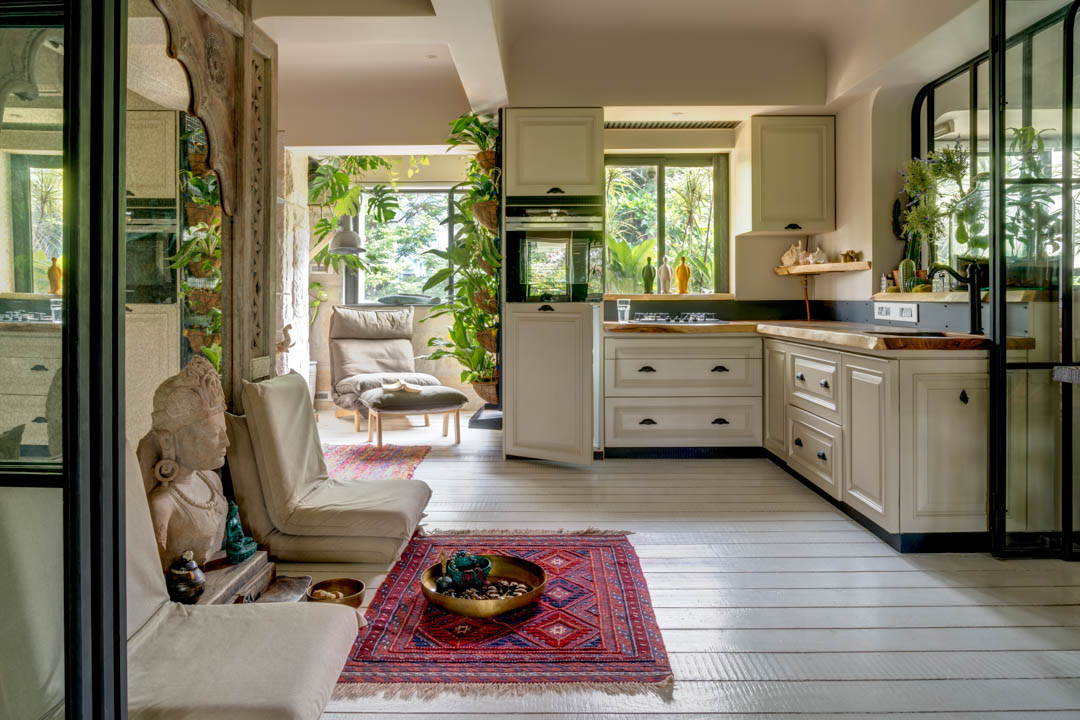 It's never just about the space, you share the relationship with the client and the faith they have in you are really important"
Photographer: Fabien Charuau.
PROJECT CREDITS
Interior Design: The Orange Lane, Mumbai
Principal Designer: Shabnam Gupta