a cluster of organic shaped glass cubicles in Surat define a new way of workspaces.
Project Name : Amoeba
Project Location : Surat, Gujarat, India
Architects/Designer : Hiren Patel Architects
Project Status : Built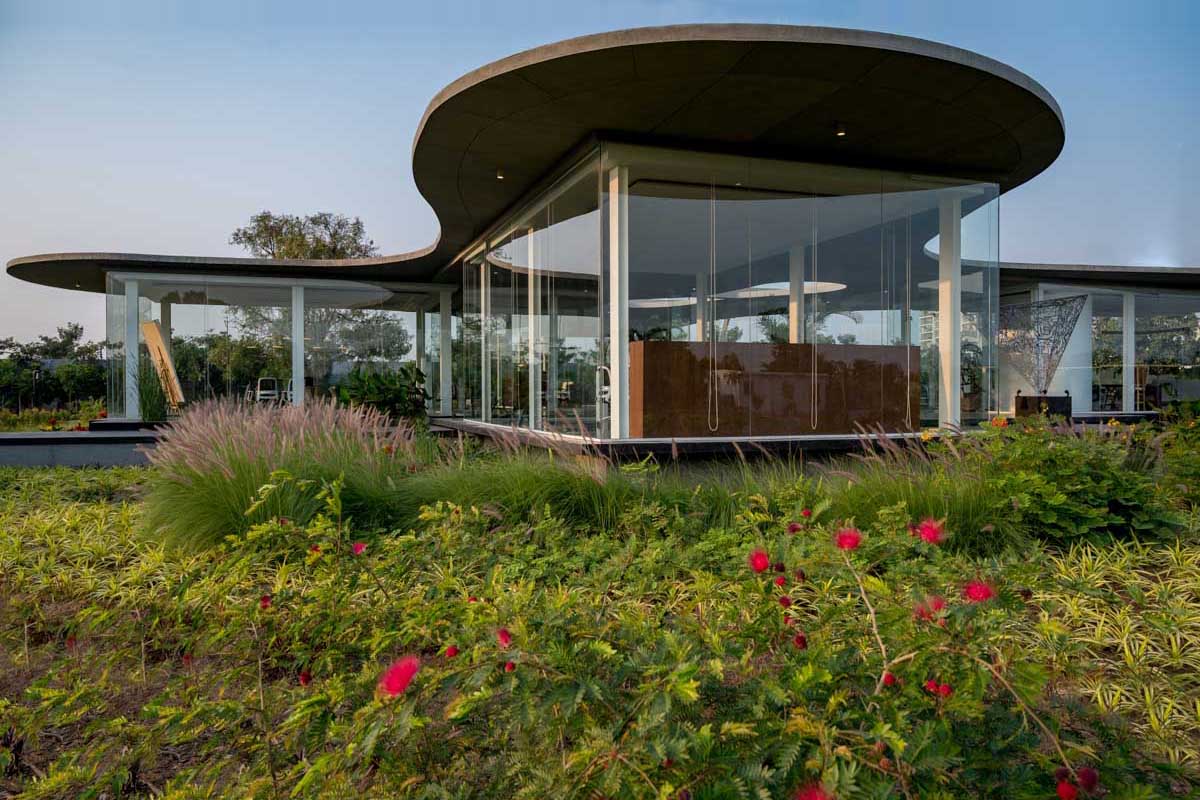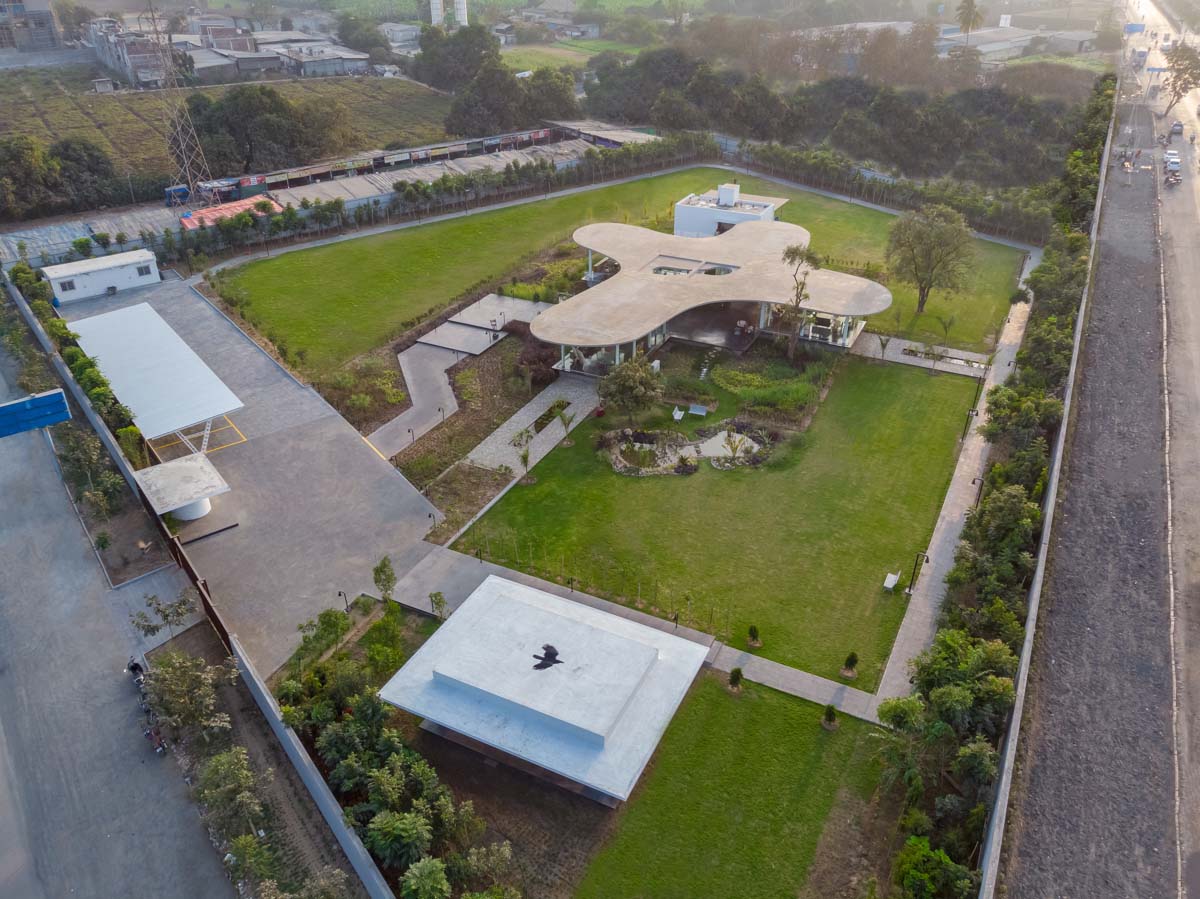 Test description by the architects.
We wanted to create an office in a garden. It has 2 directors spaces, a meeting room and admin area. We brought much more semi open spaces around these glass cubes and they become creative space for discussion the way we use verandas in residences.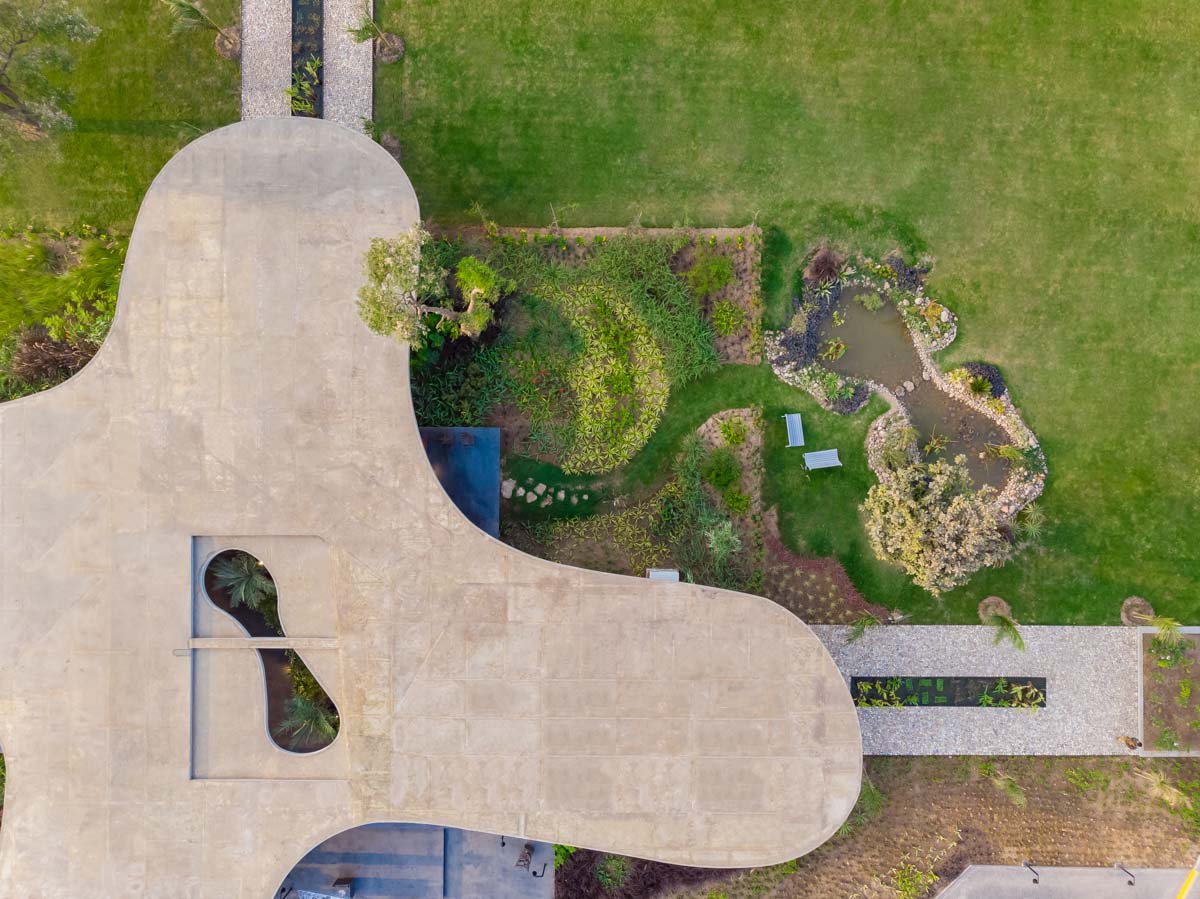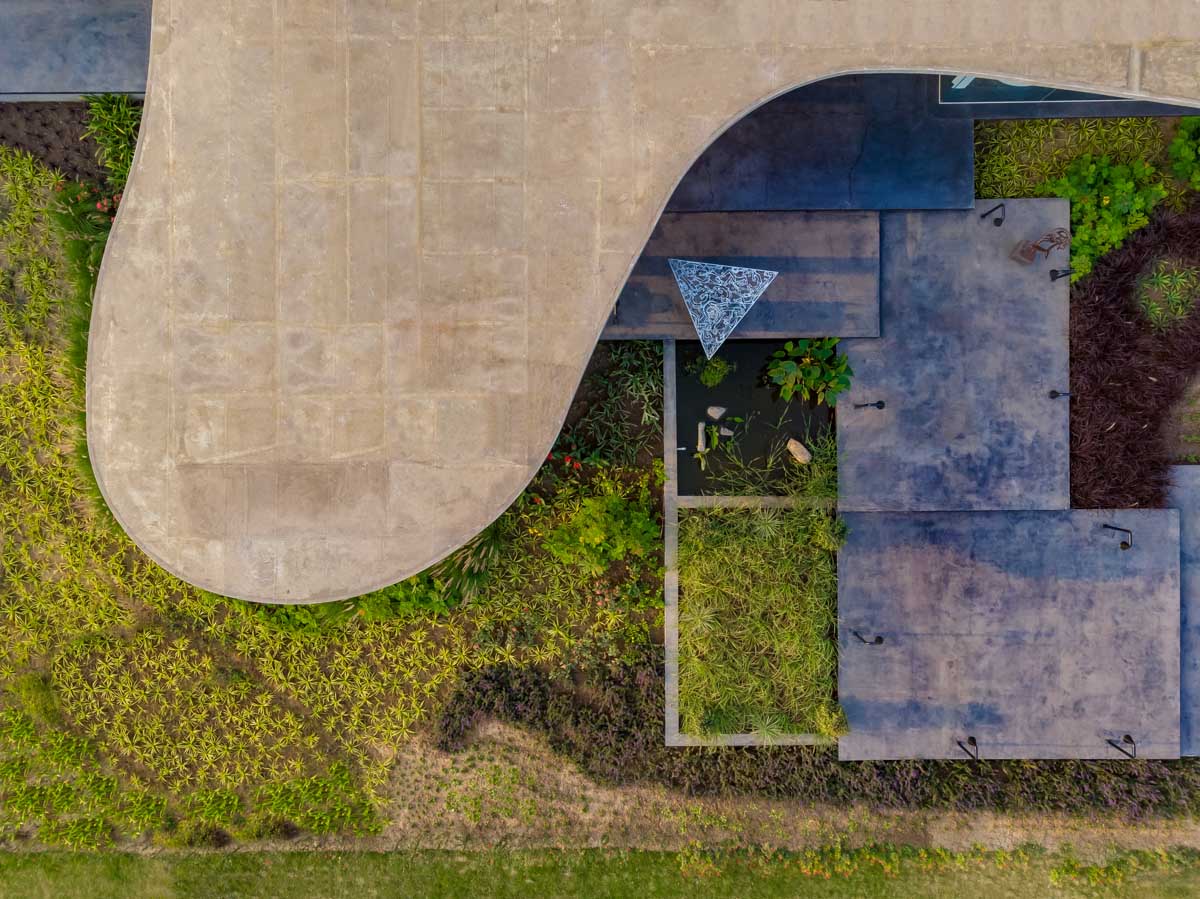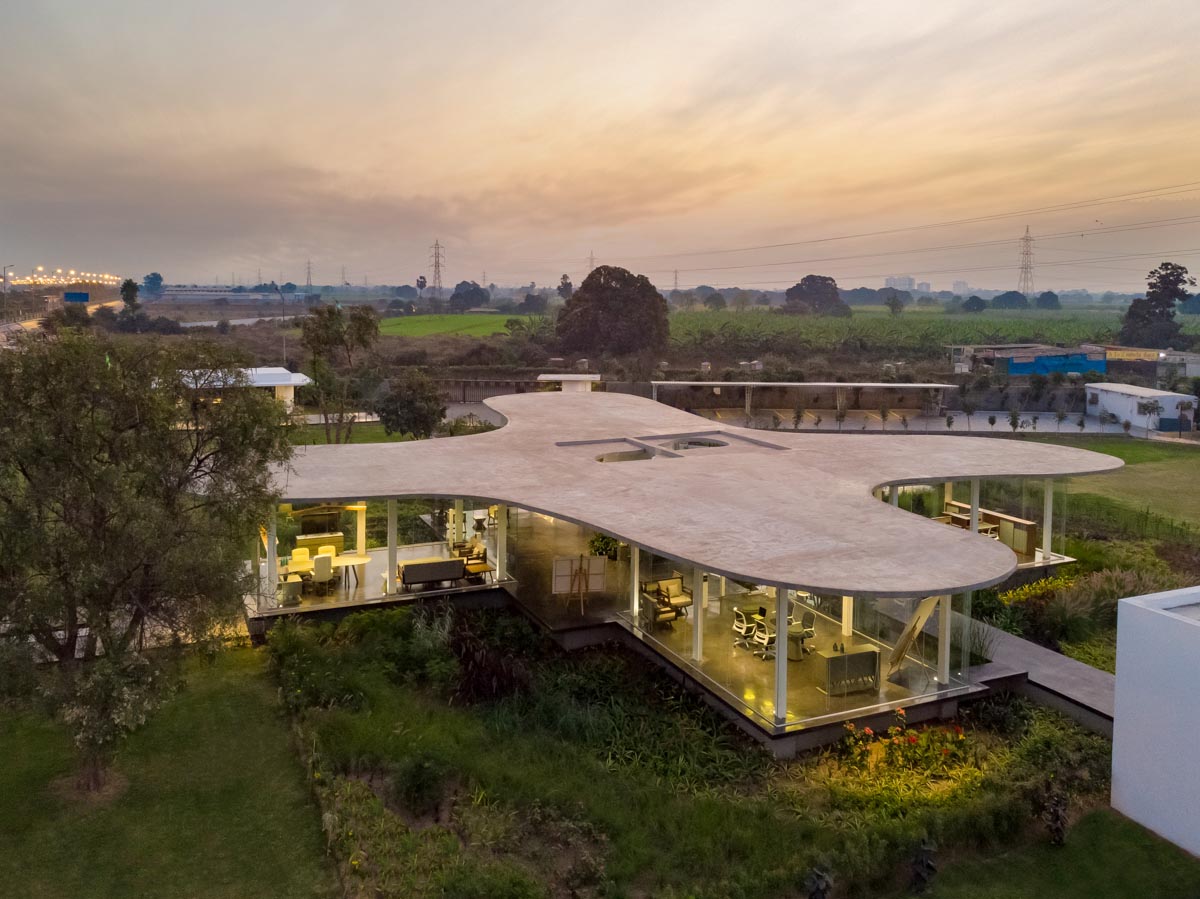 The glass cubes were for transparency. So in hot and humid climate we need huge cantilever roof to protect the spaces . These will make very powerful architecture. But we wanted to create the architecture such that it hurts less to Eyes and landscaping remain prominent. This brought is Amoeba form of the roof .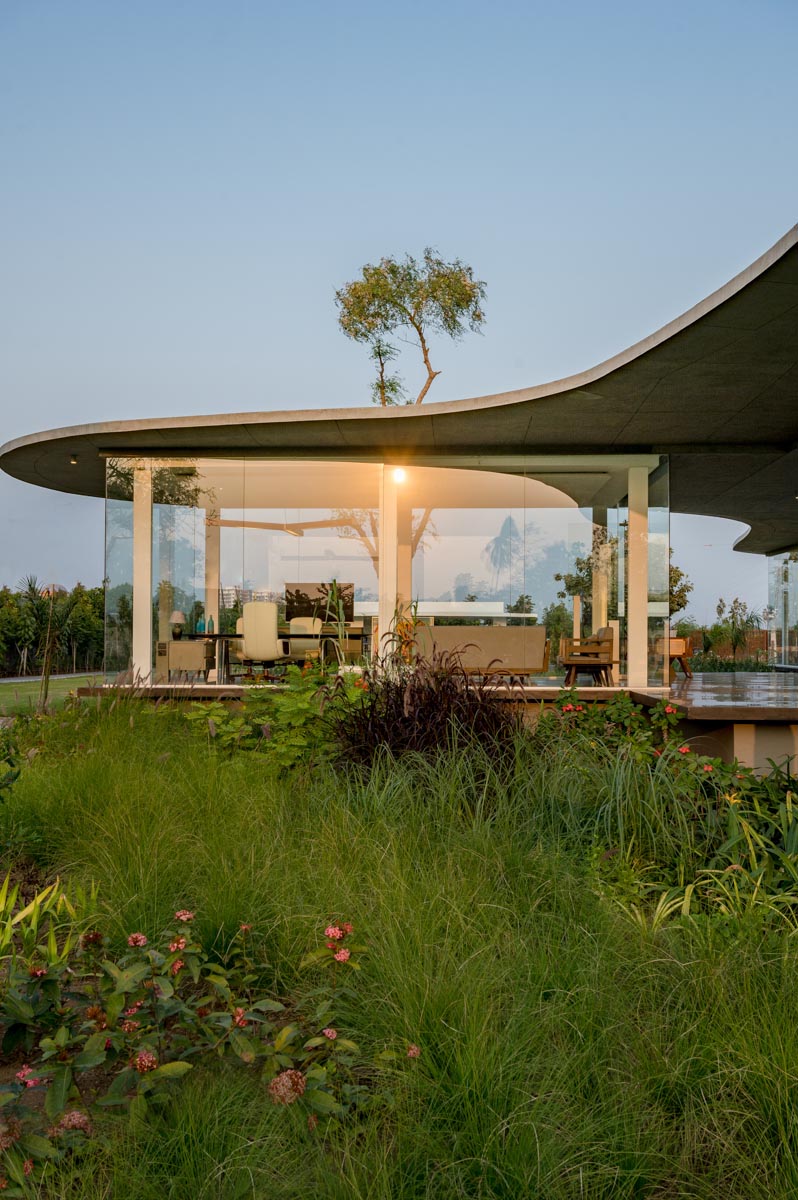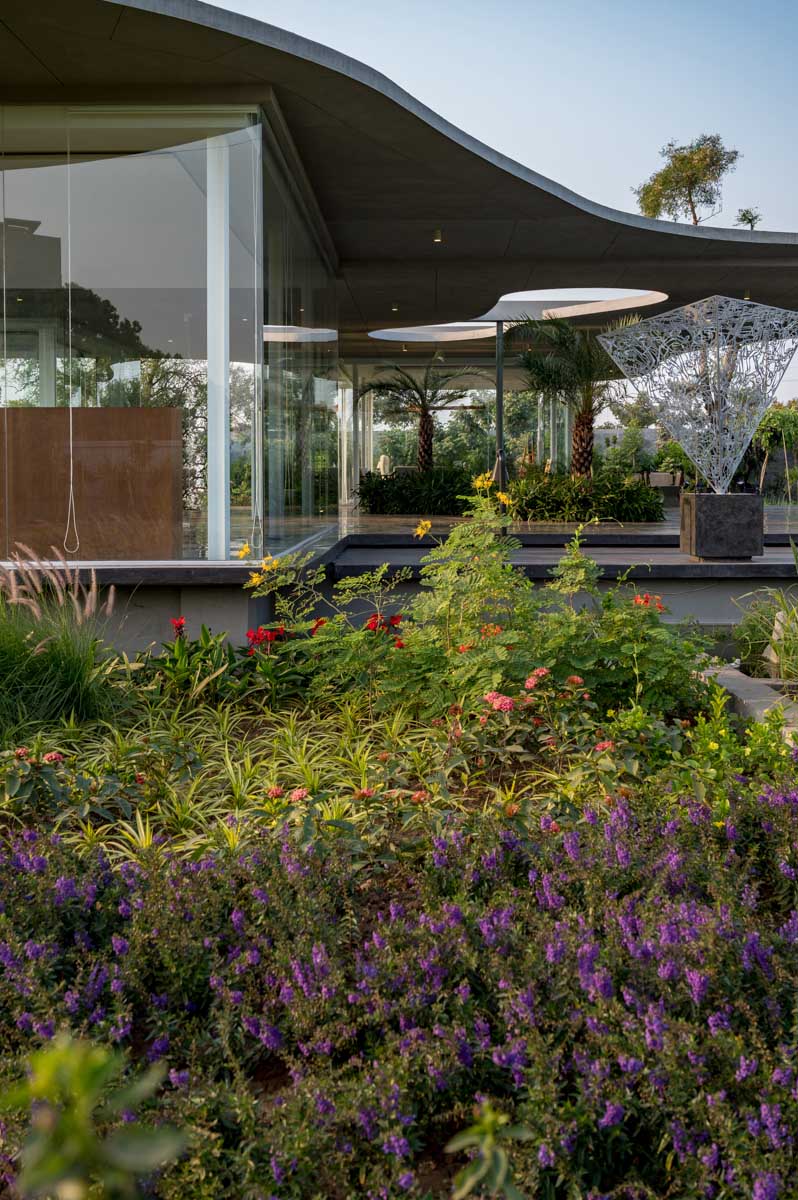 The landscaping around amoeba is a heart of the scheme. It has cluster of flowering shrubs to different kind of grasses.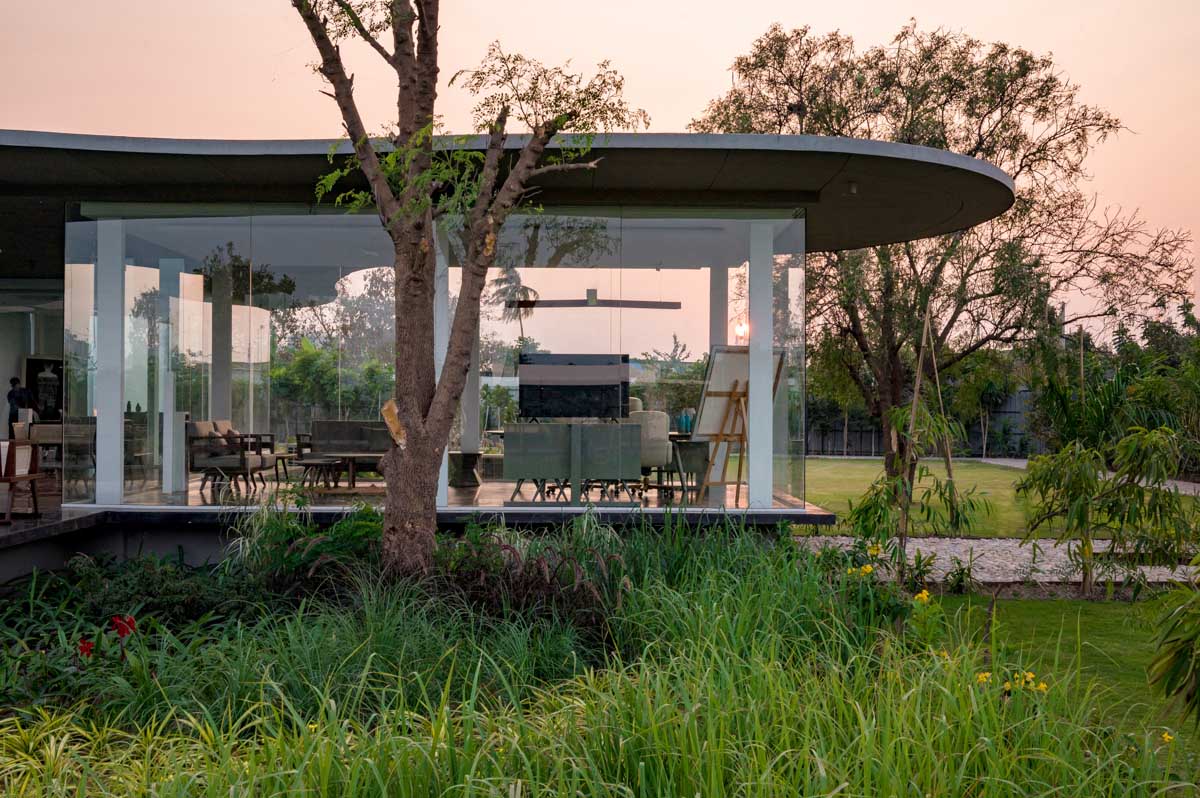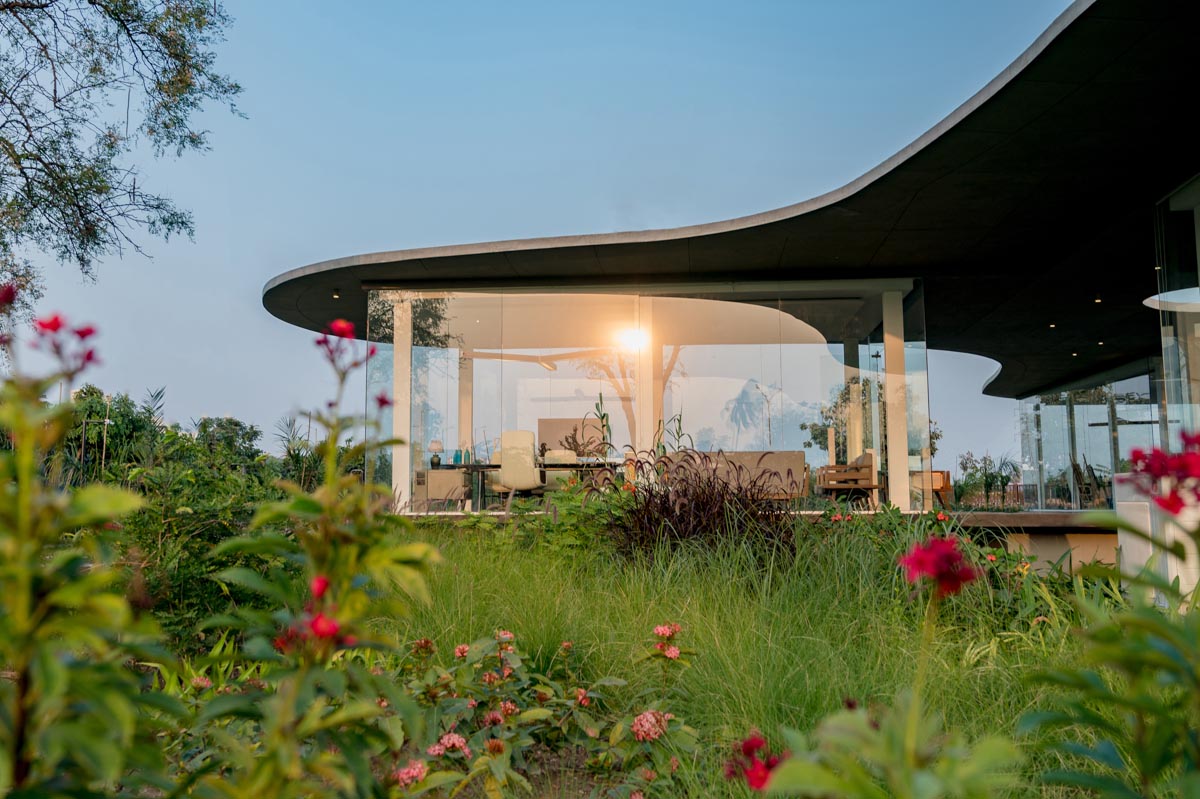 The Art work in the office brings new freshness to the project . Lovely steel faces sculpture and "Dalet" by contemporary artist Apurva Desai is fabulous. And as the we have no walls we have used isle for paintings . These works of art by Anushree Patel , Harsheel, Kailash , Vipul Prajapati and more .. give a working space in an Art gallery kind of feel.
The constant play of light and shadow make this spaces dynamic throughout the day and late evening. It's like an art gallery feel. The selection of art is well chosen by architects.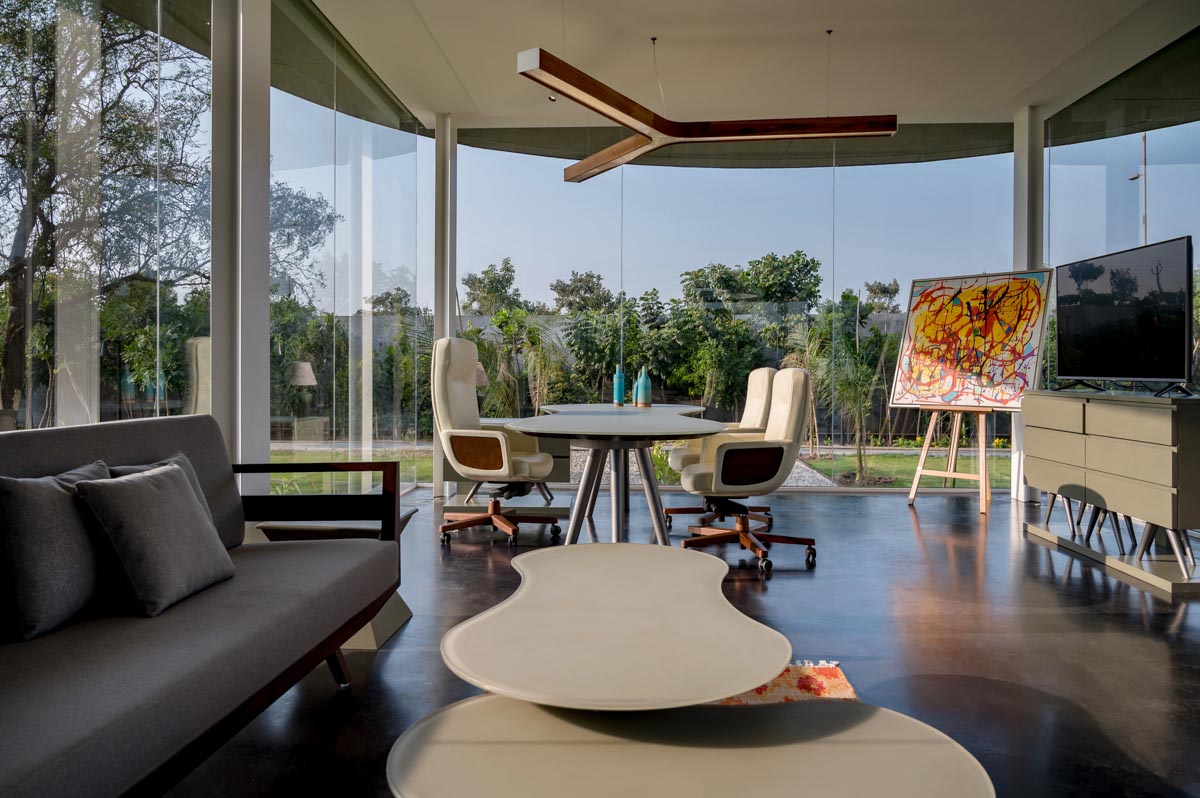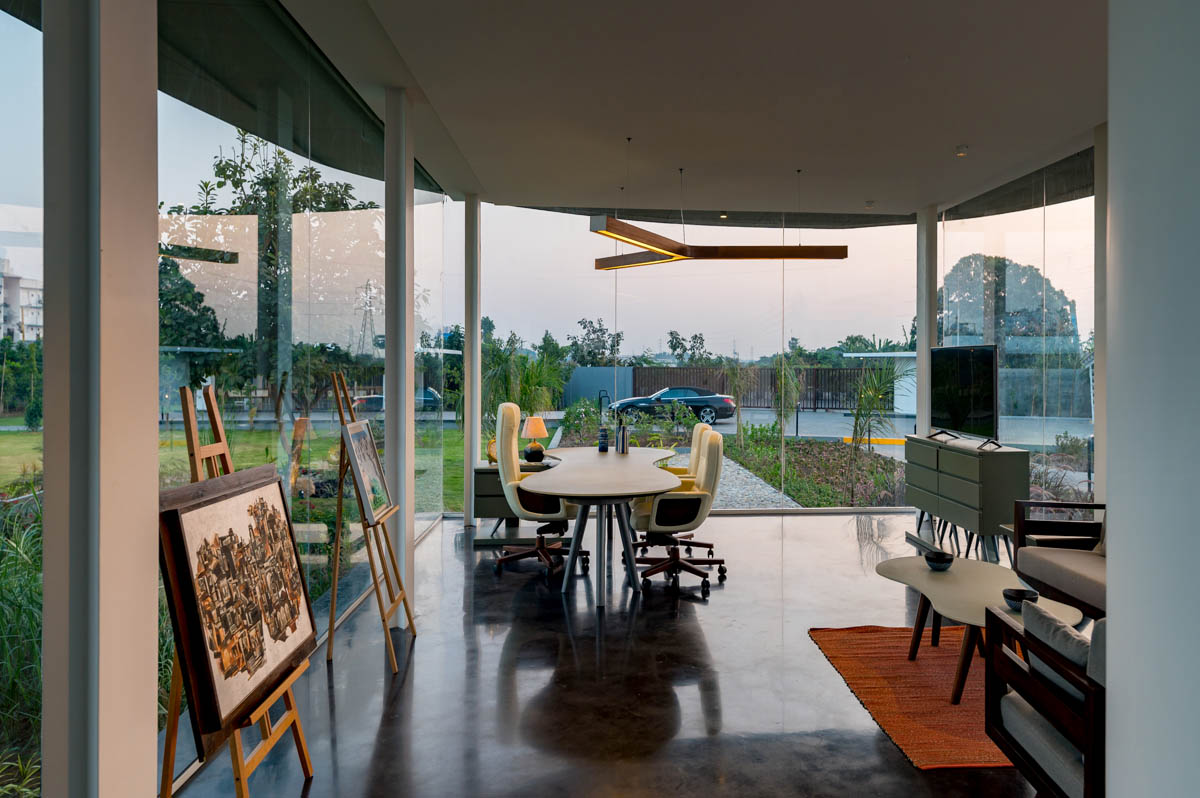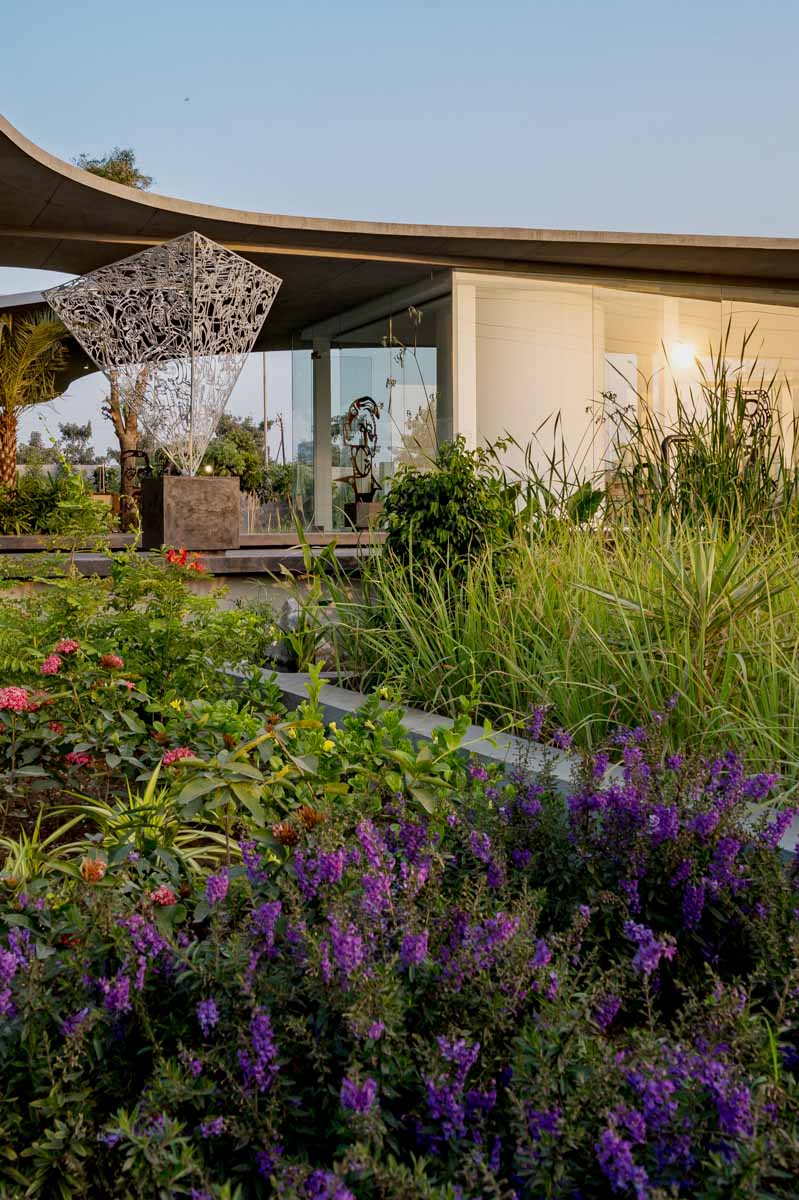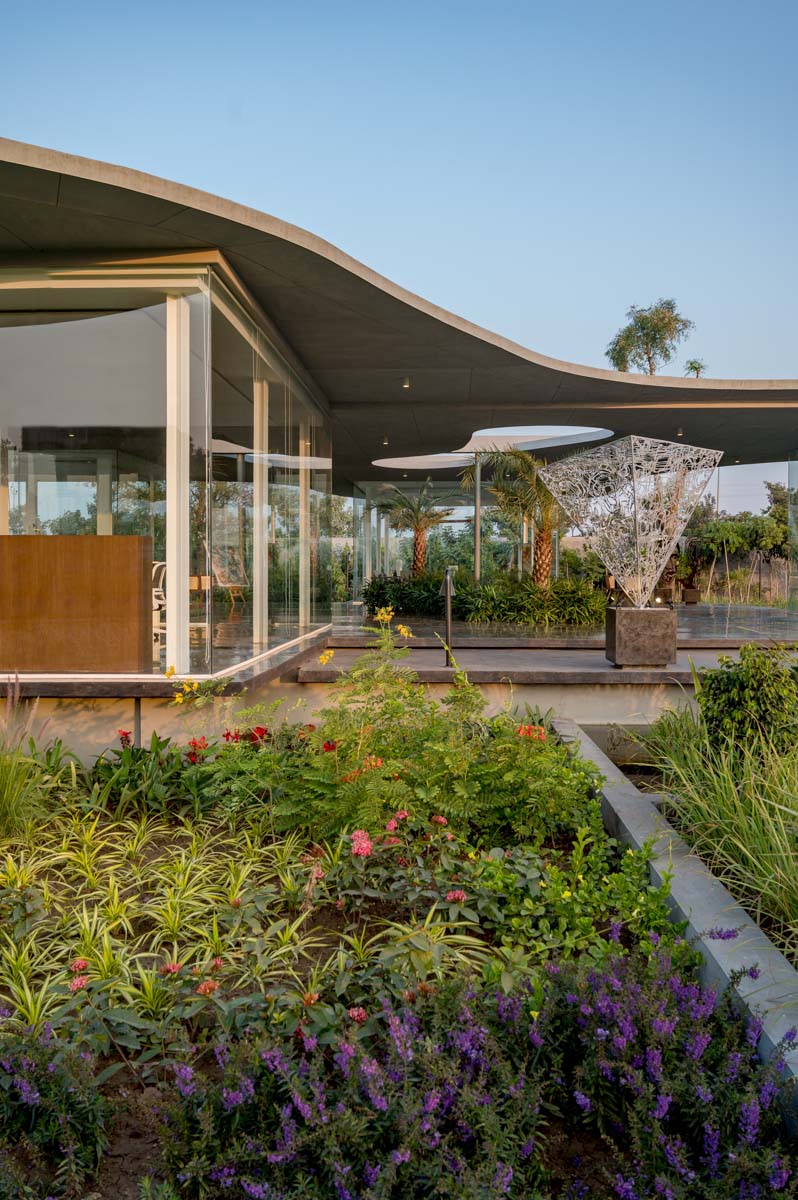 Amoeba is a cluster of four glass cubicles. 2 are the office space for the owners, one is a meeting room and another one is staff space. These four cluster are connected with a large veranda , which encourages people to use these areas during office ours for informal meetings and creative working.
The material palate is minimal. Raw black concrete flooring through out the space. White ceiling and white steel columns in working space , where concrete finished ceiling in veranda.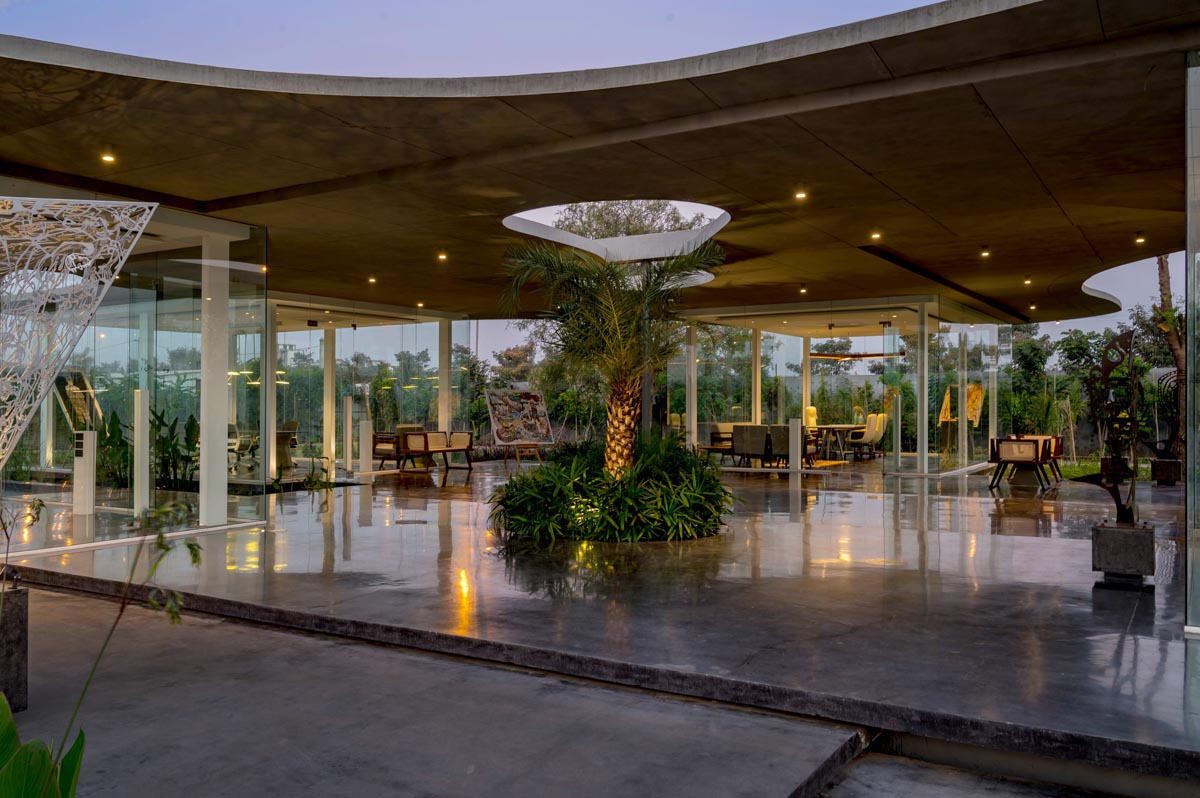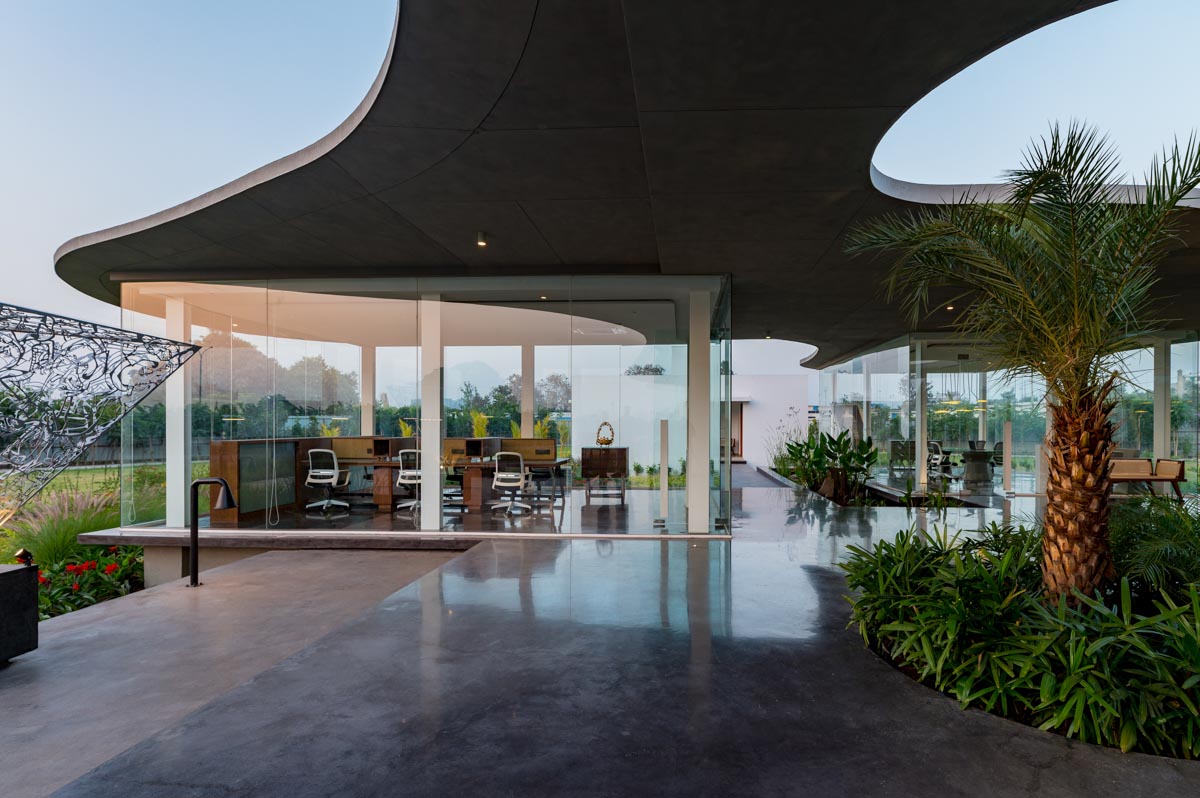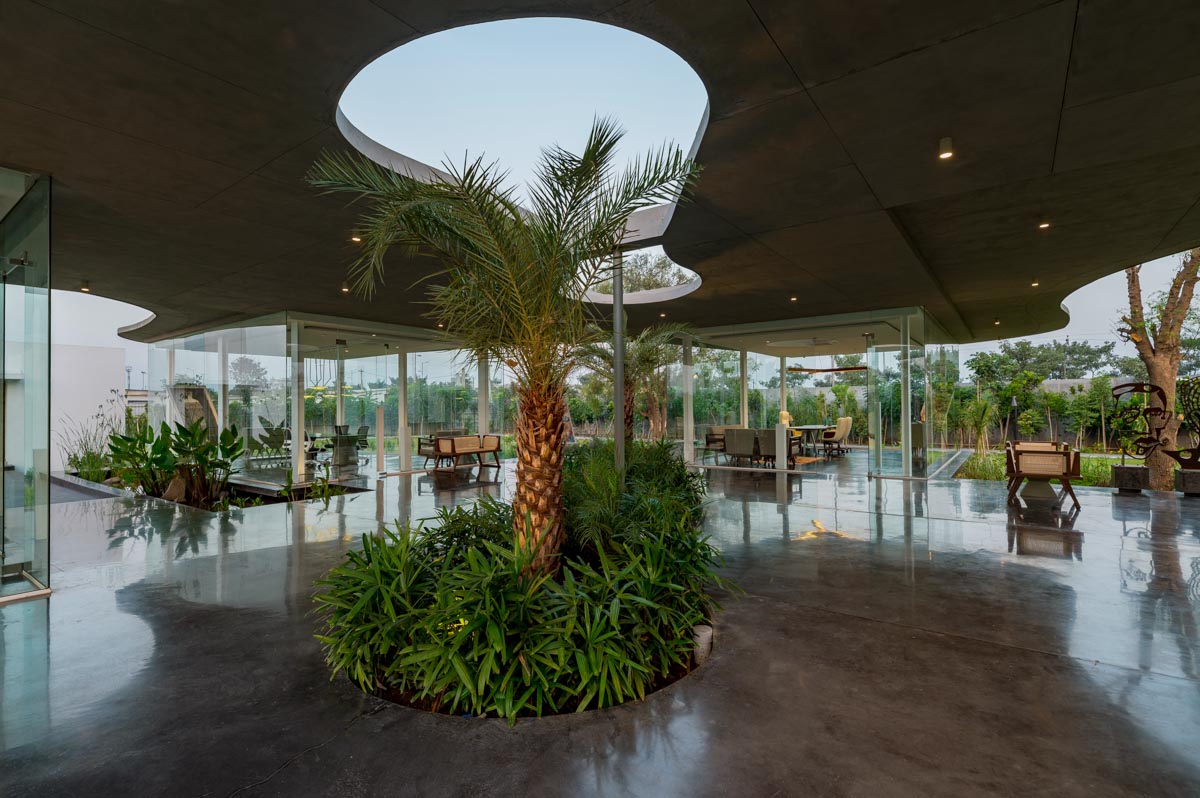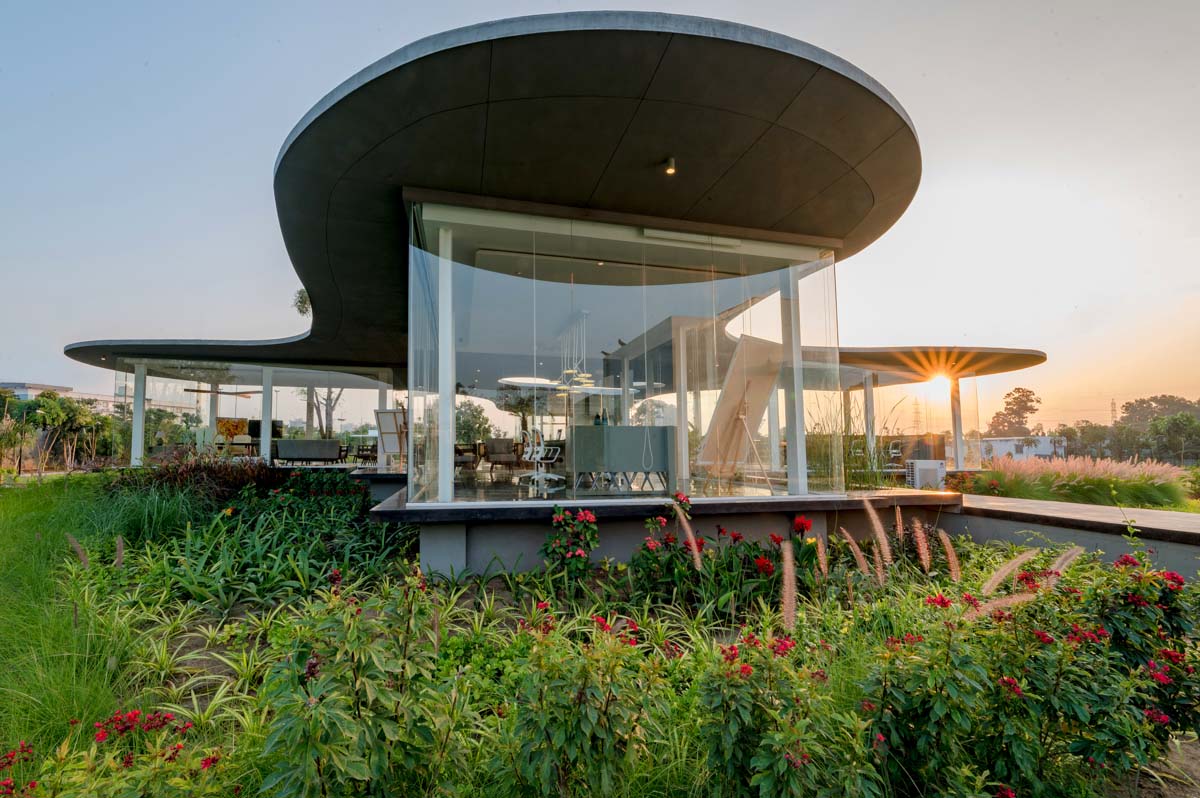 The 3 key aspects of the amoeba:
1- transparent spaces , brings working in a garden philosophy.
The surrounding garden planter are designed artistically and has a cluster of different forms and flowering of the shrubs.
2- magic of light and shadow
This space is transparent and also the roof has cut out in center . This brings a play of light and shadow through out a day . As sun moves there is a constant new experience happening at every area.
3- use of Art . Architect Hiren Patel himself makes huge water colour painting. So use of art is in DNA of HPA's practice.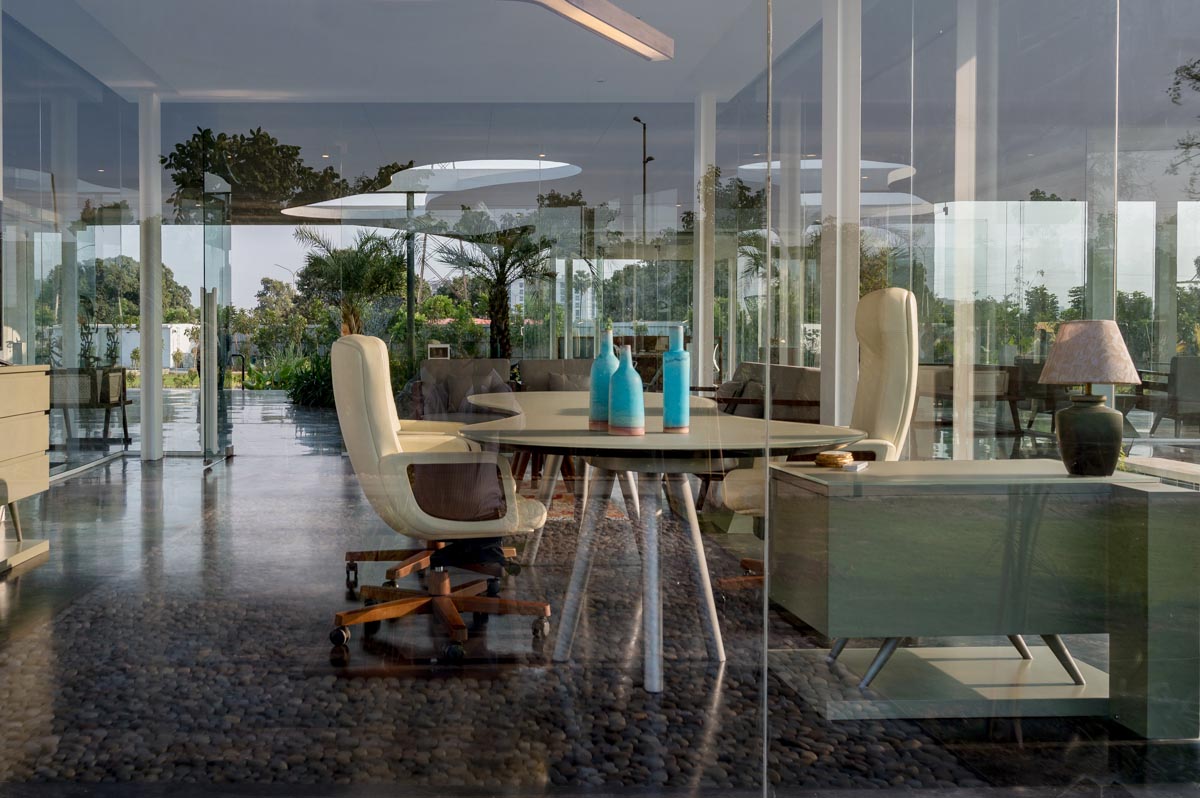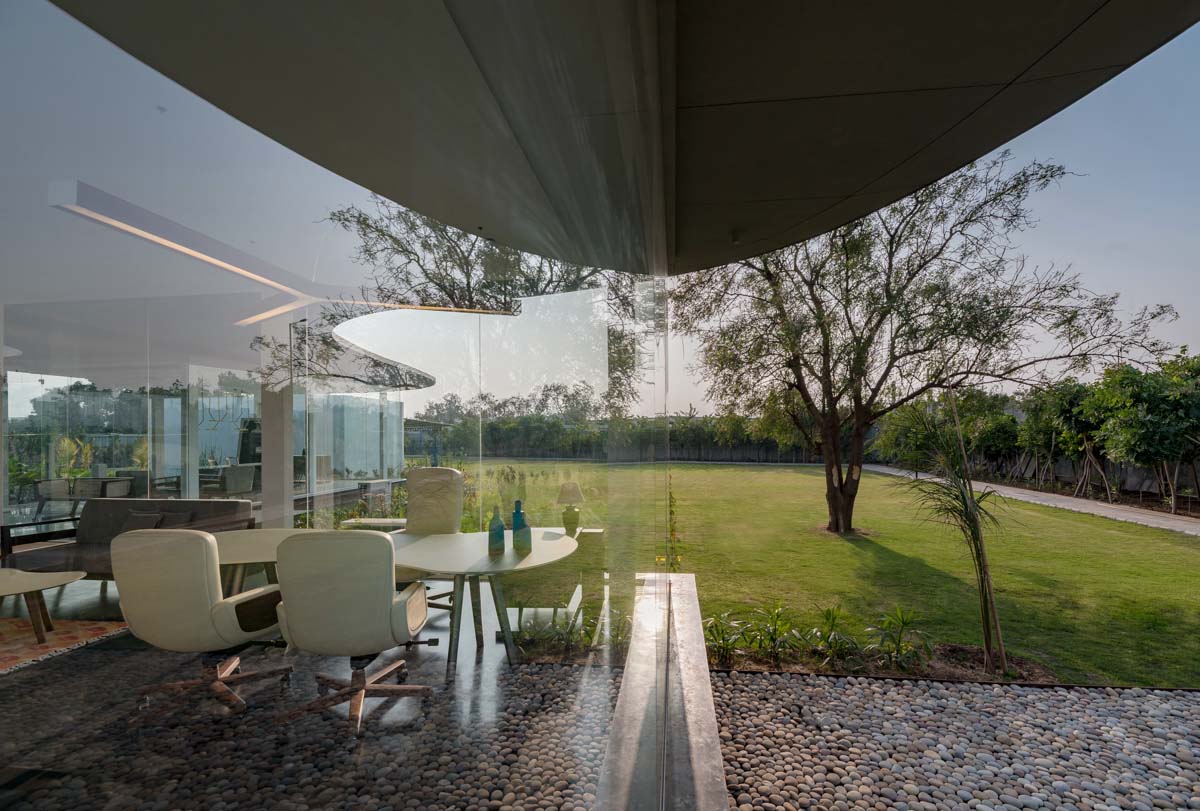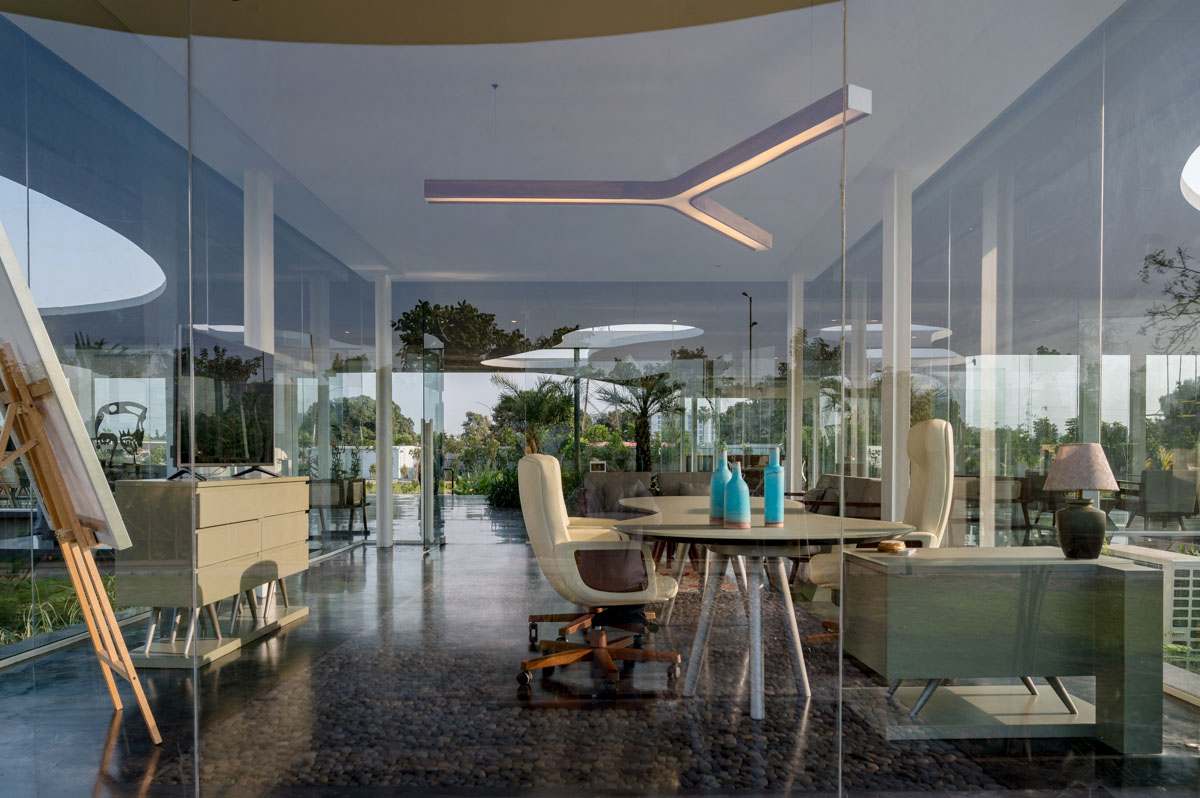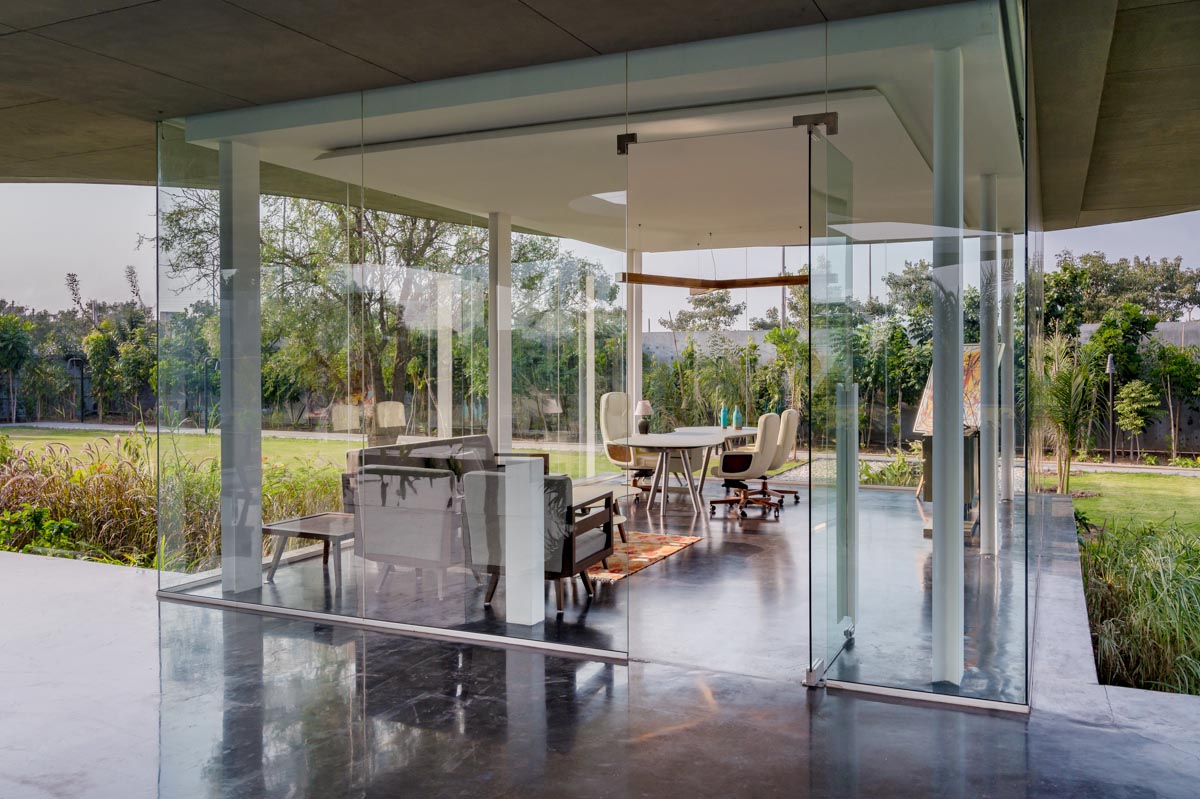 Working in and with nature is the concept. Work space is generally indoor and in a box feeling. Amoeba is a full organic glass cube so you are connected to surroundings – garden etc . There is ample day light and you are connected to day and evening cycle . This works very positively to work environment. Also at amoeba, there is lot of out door space . Almost as same as indoors. This will prompt people to work at veranda in natural 'air conditioning free ' environment. Flexibility of shifting and having extra working spaces at multiple level is a complete new way of working and it can help in working conditions for people .. brings lot more positivity and creativity.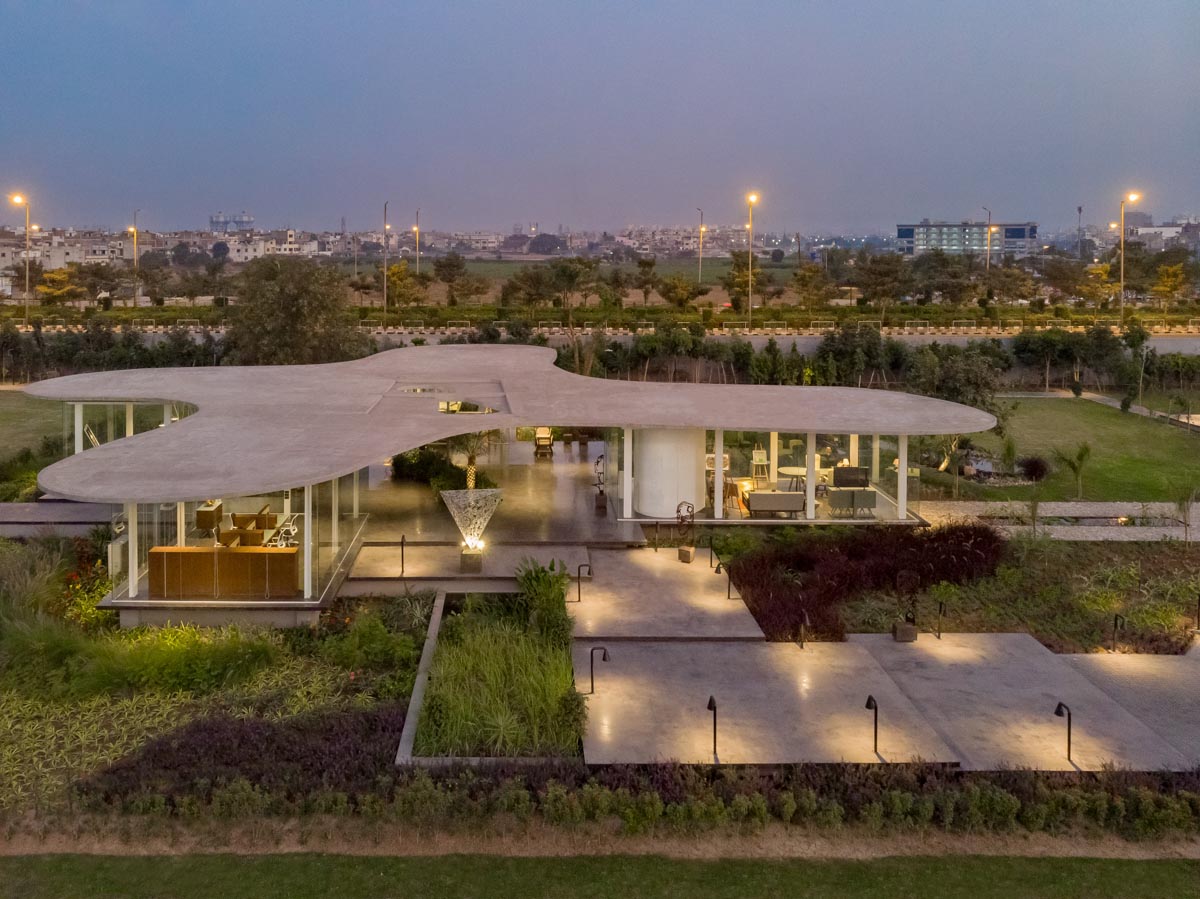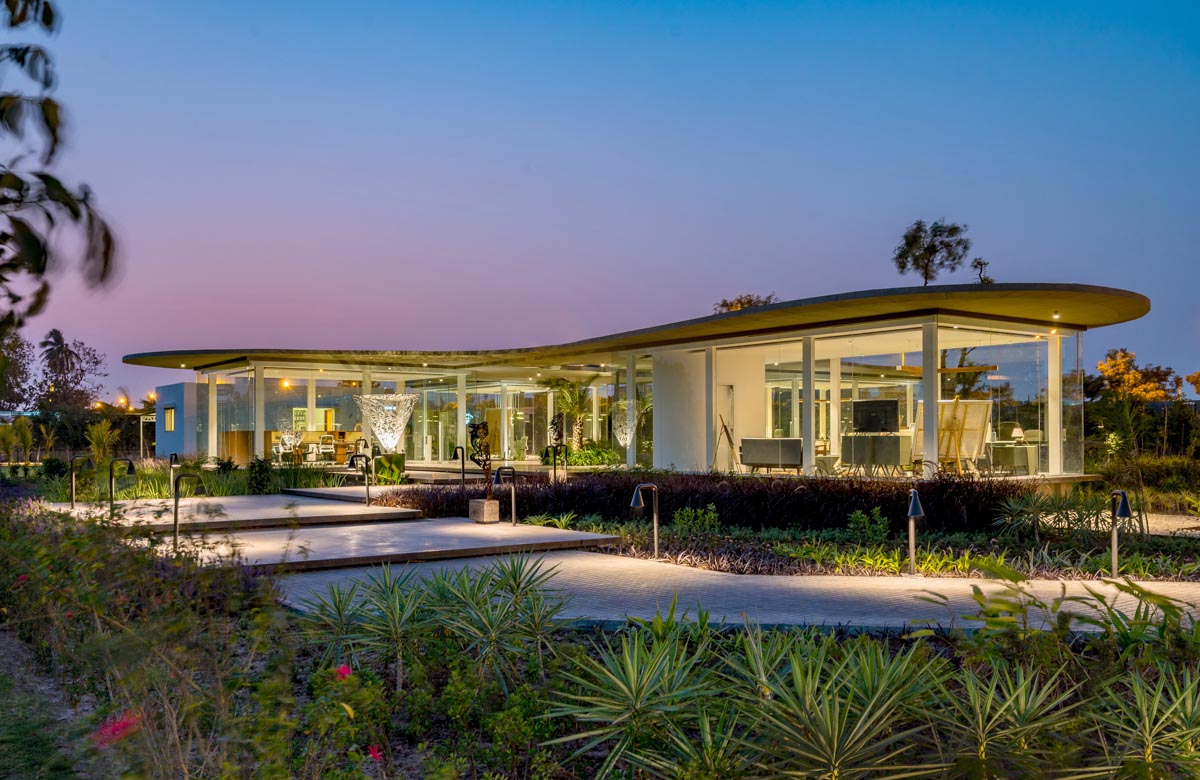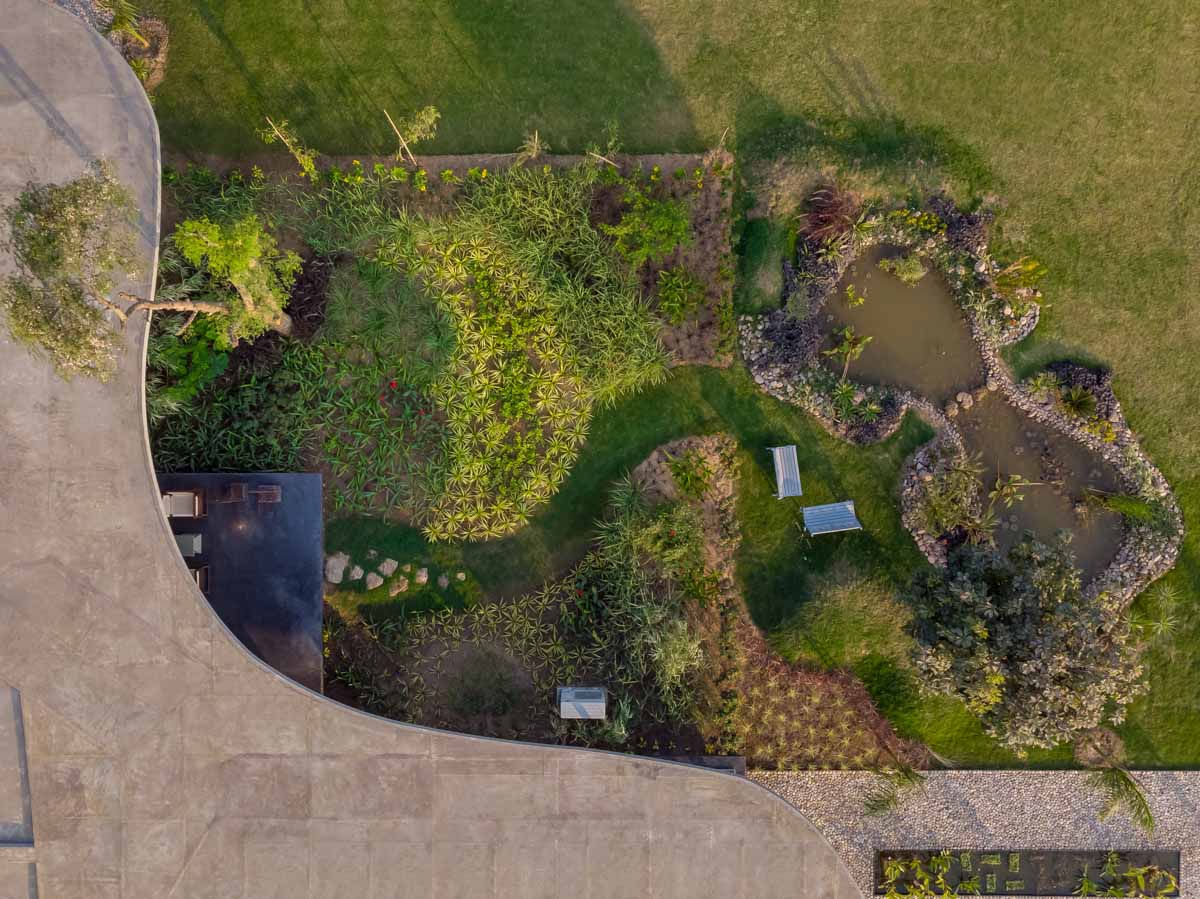 Photographer: Vinay Panjwani.
PROJECT CREDITS
Architecture and Interior Design: Hiren Patel Architects, Ahmedabad.
Principal Architect: Hiren Patel.