Mumbai based architecture firm Studio Mestry's eccentric "orange-full" design for this little orientel space.
Project Name : Wok This Way
Project Location : Kandivali, Mumbai, Maharashtra, India
Project size : 350 sq. ft
Architects/Designer : Studio Mestry
Project Status : Built
Instagram : @studiomestry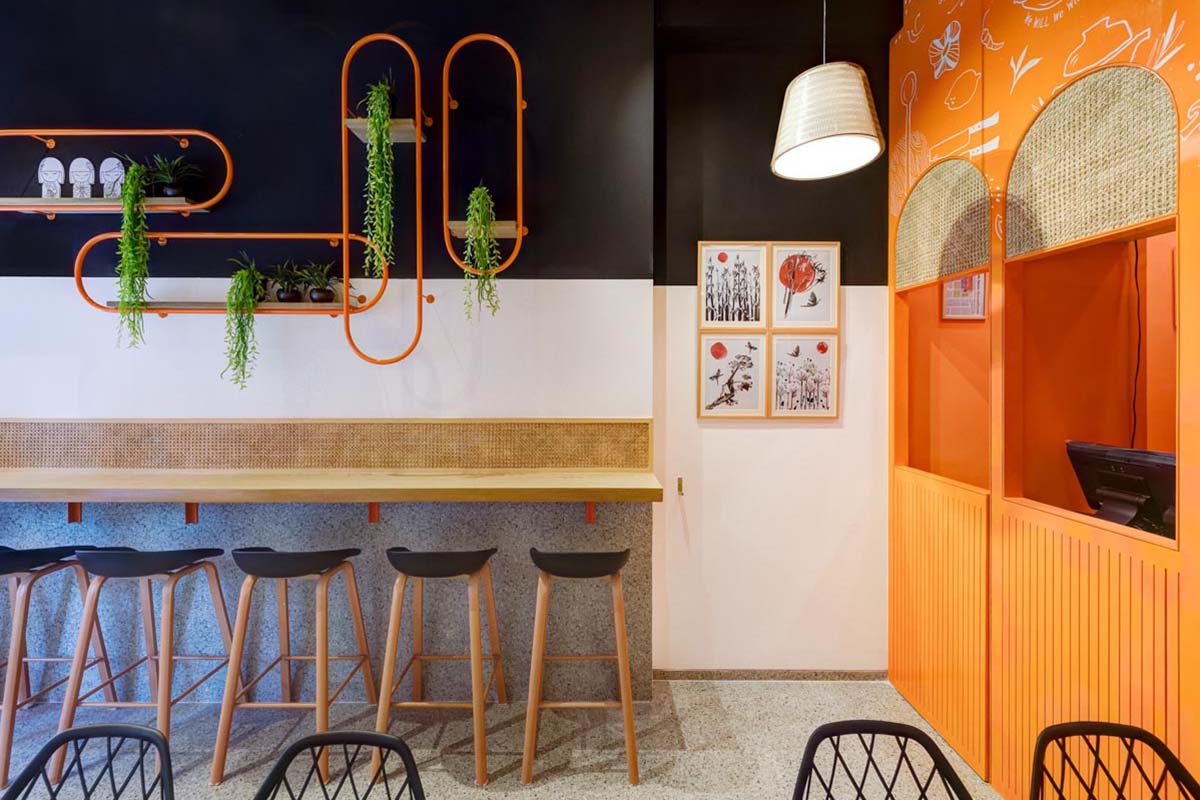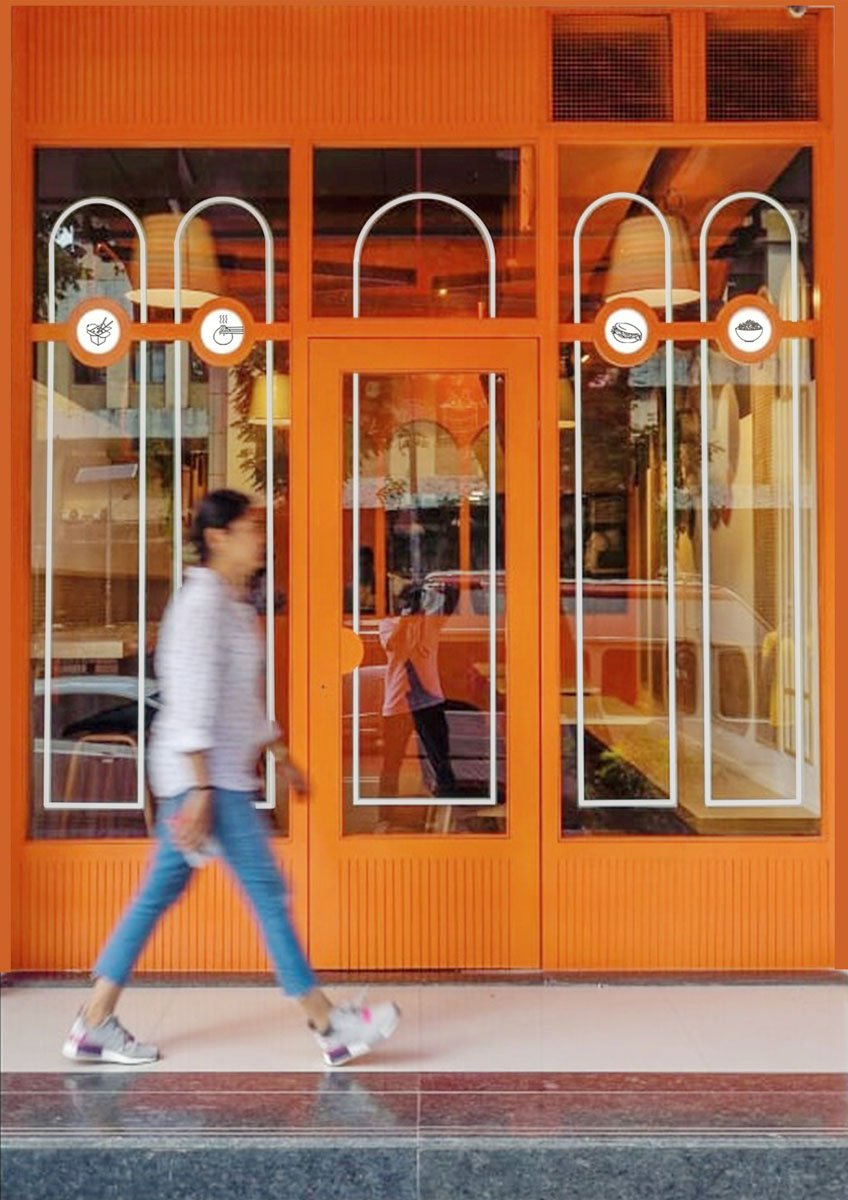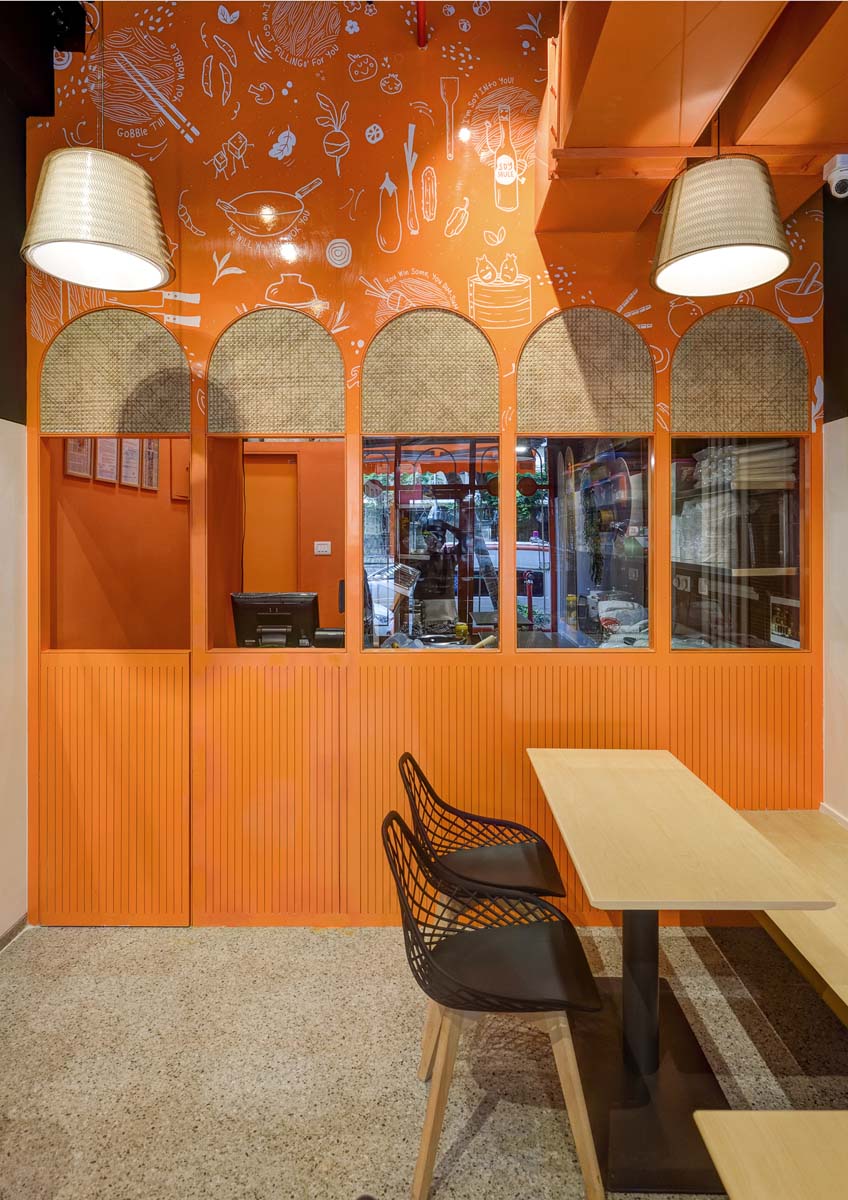 Wok This Way is a quick service restaurant serving traditional Asian cuisines. The client brief given to us was simple, they wanted to create a space that would have an oriental look and feel and will stand out in a neighborhood which is overly crowded with restaurants and cafes. Our idea was to create a bright and inviting cafe that adds a whimsical pop of orange to the block, as orange is their brand colour.
Since it was a tiny space of roughly 350 sq.ft. with a high ceiling, we wanted to create a more intimate experience while bringing out the oriental element in a subtle way.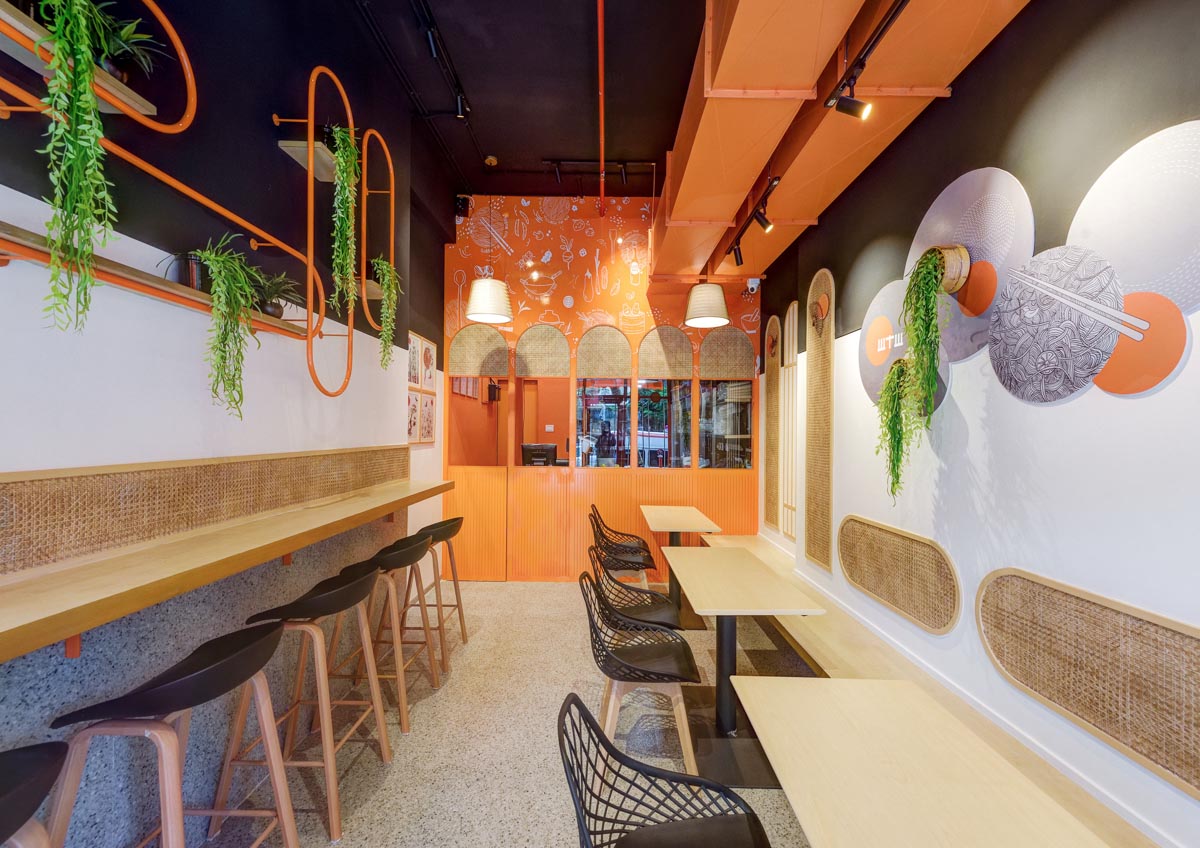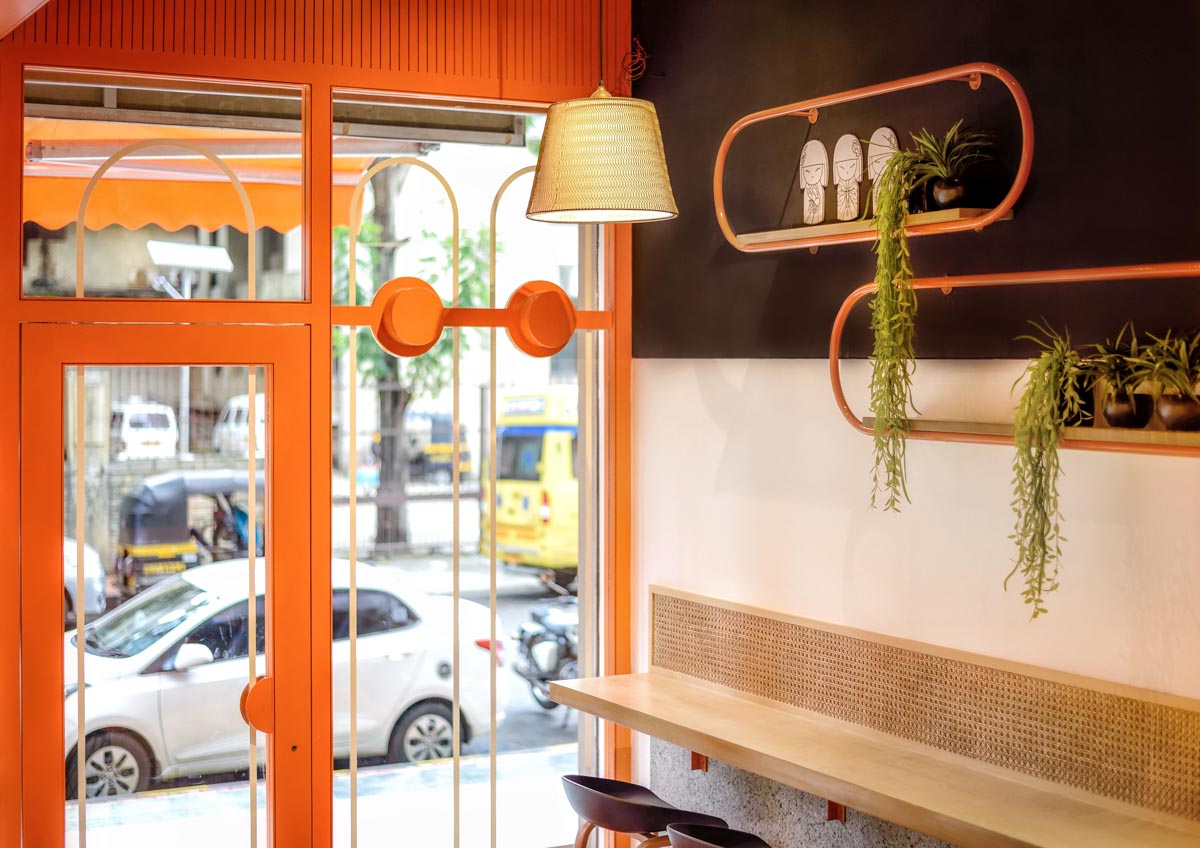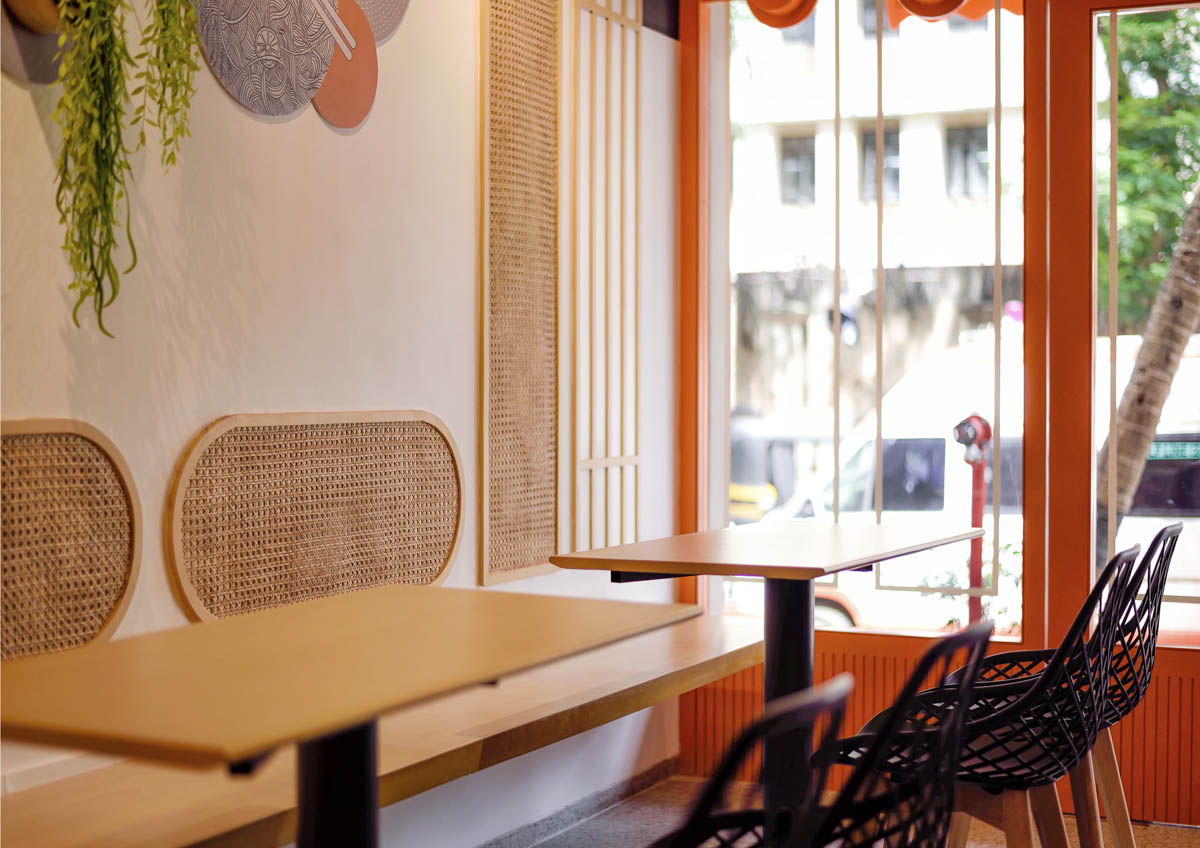 We wanted to avoid clichéd references to Chinese culture in India, and thus refrained from using obvious traditional patterns or symbols anywhere in the space. Instead we used a combination of orange, pale wooden seating and table tops and contemporary elements to redefine the Asian design. To add the informality of a street like feel, we used grey terrazzo floor tiles along with lantern like lighting and laser cut metal artwork inspired by oriental food Wok this way offers.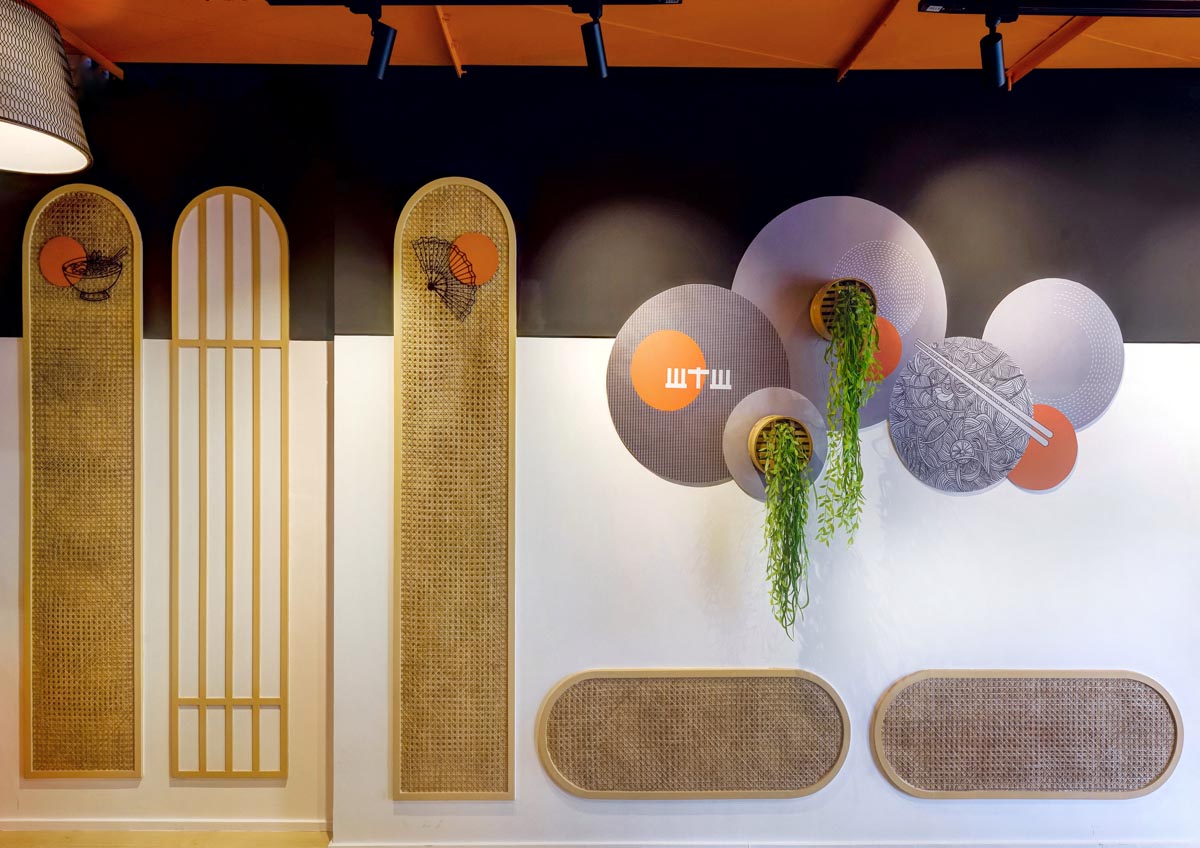 Photographer: Anish Padalkar. 
PROJECT CREDITS
Interior Design: Studio Mestry
Lead Architect : Akshaya Mestry