The Wanaka house, New Zealand by Sedgwick Group Architects.
Project Name : The Wanaka House
Project Location : Wanaka, New Zealand
Architects : Sedgwick Group Architects
Project Status : Built
Website : www.sgal.co.nz/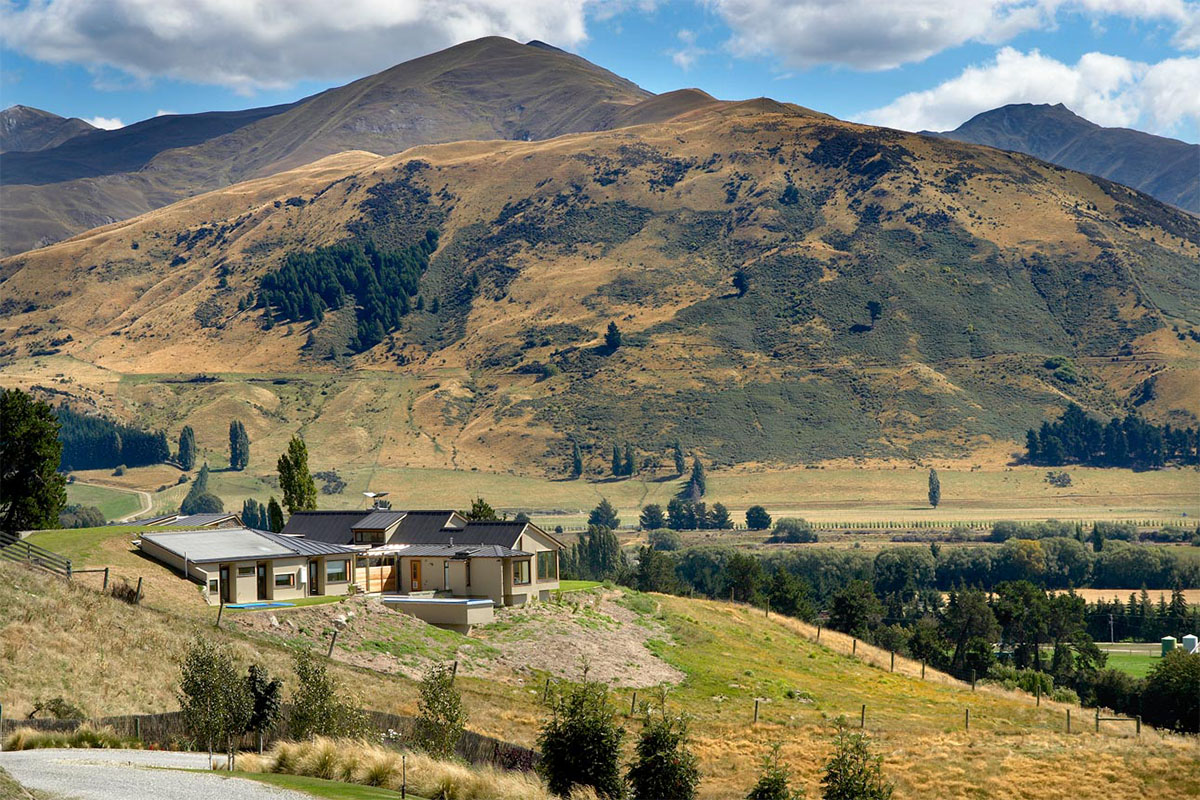 Located on a spectacular raised spur of land on the slopes of Mt. Barker the house commands stunning western views towards Wanaka and the snow clad mountains beyond. the house is designed by local architects from Wellington New Zealand – Sedgwick Group Architects.The house sits peacefully on the land to achieve a mostly single storied house with office, wine room and exercise spaces located at the lower level.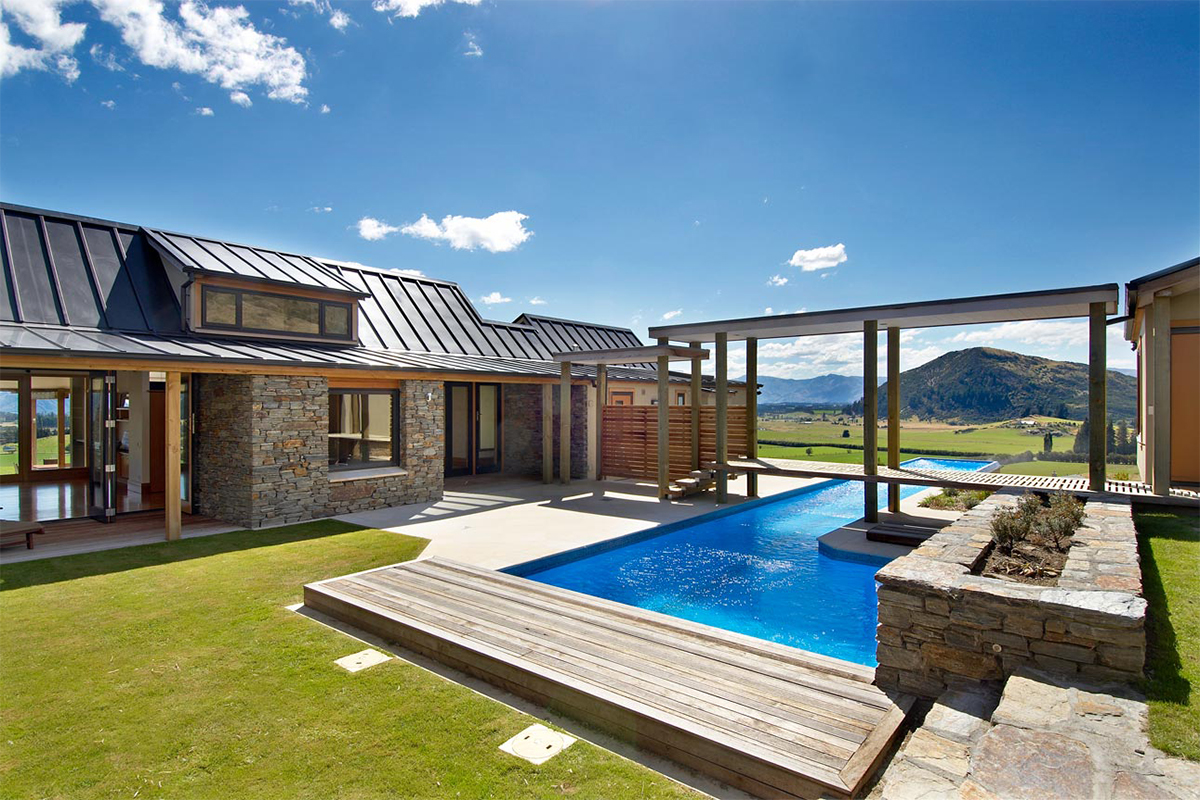 The house wraps around an internal courtyard providing sheltered outdoor living space when the predominant wind is blowing. The courtyard is punctured with a retractable covered lap pool that cantilevers out above the adjacent sloping hillside.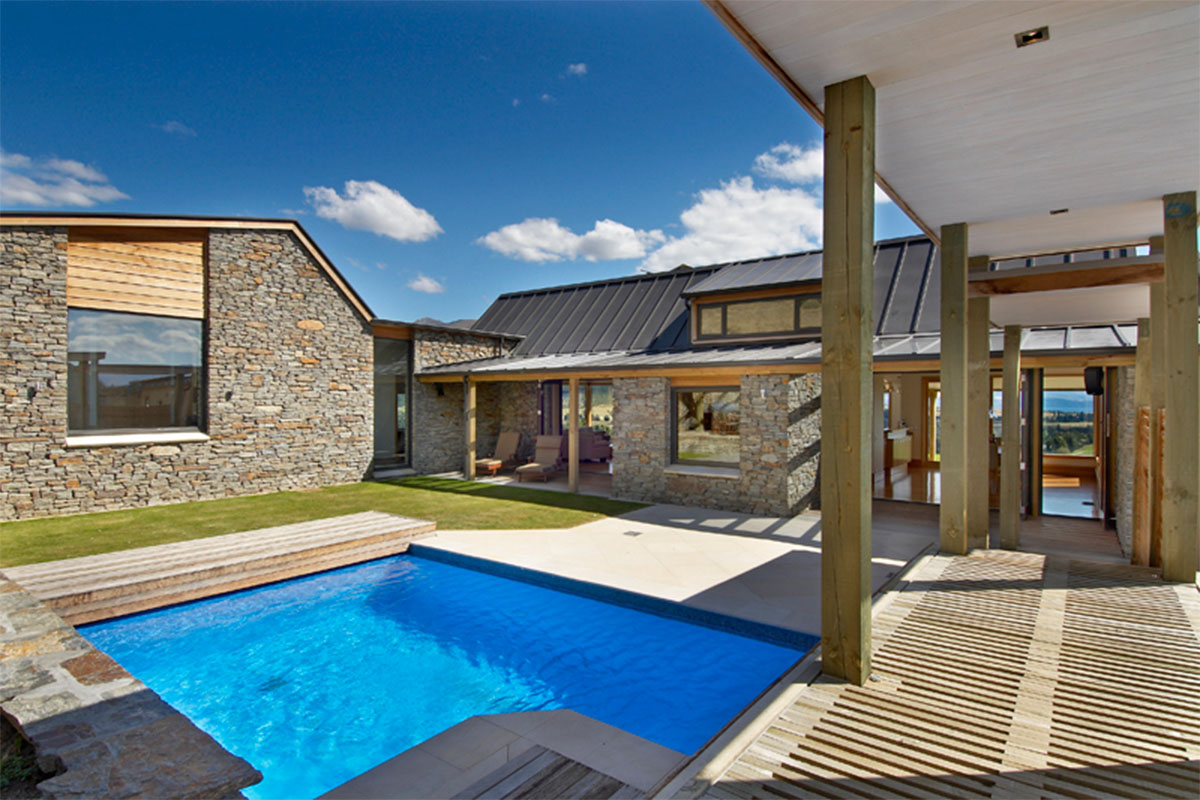 The main house contains the master and guest areas while additional bedrooms are accessed externally via the courtyard above the lap pool. The house has a two car internal accessed garage plus a four car garage space which allows for additional recreational vehicles.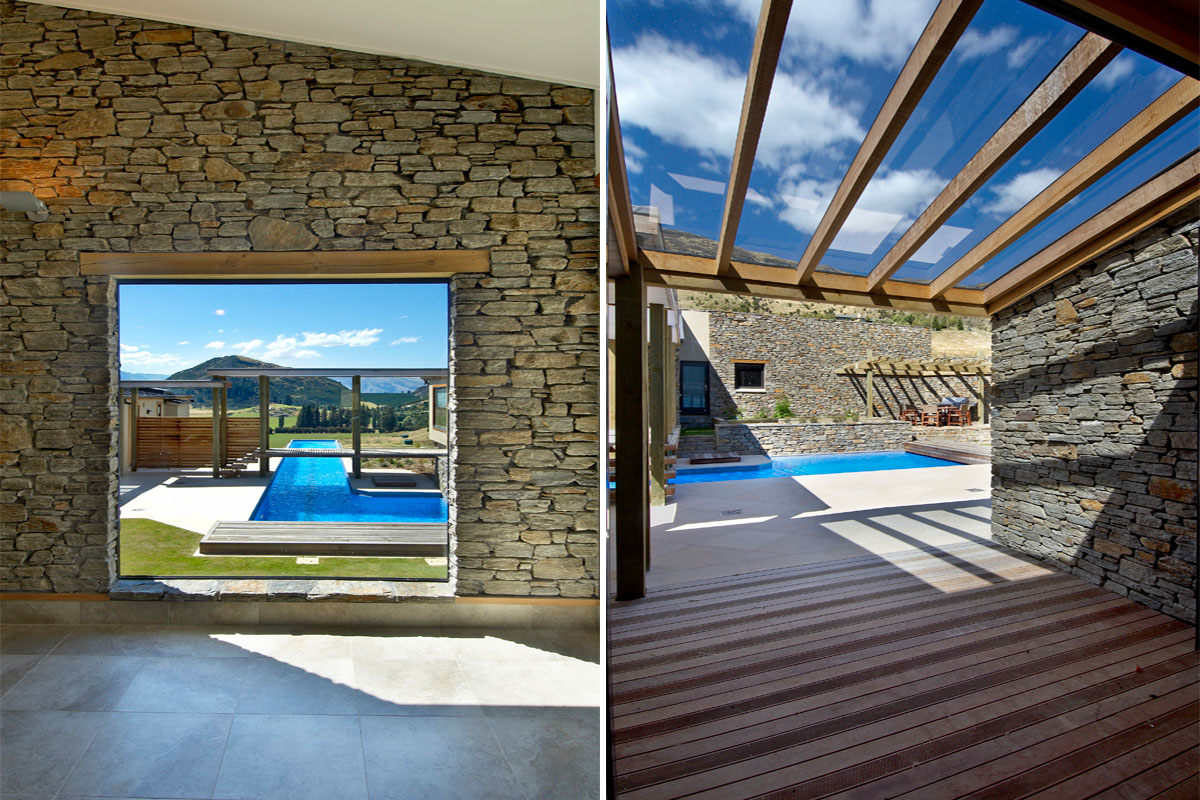 The house acknowledges the regions materials with large areas of schist walls and plastered surfaces all cedar trimmed with extensive use of rustic timber surfaces to external areas. Internally the schist is used extensively around the entry areas in conjunction with tiled flooring which transitions to timber flooring to the formal areas, all simplified with painted gib walls and ceilings. The asymmetrically shaped gabled roofs engender a sense of pavilions joined together with flat roofs.
Images © Sedgwick Group Architects, New Zealand