A peaceful contemporary abode with beautiful brass inlays on Italian marble to a rustic feel of exposed & painted bricks, creates a modern eclectic style.
Project Name : The Balmy Abode
Project Location : Mumbai, Maharashtra, India
Project Area : 2600 Sq. ft.
Architects/Designer : Theta One Designs
Project Status : Built
Photographer : Fabien Charuau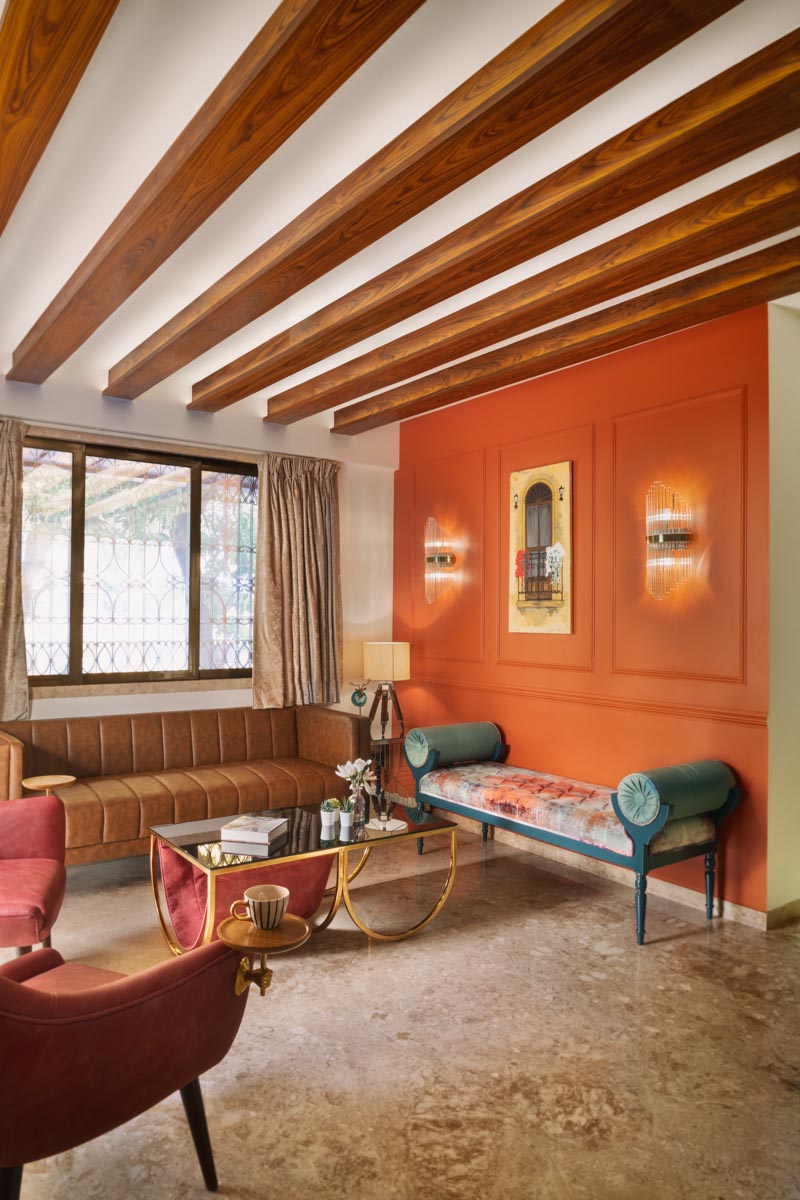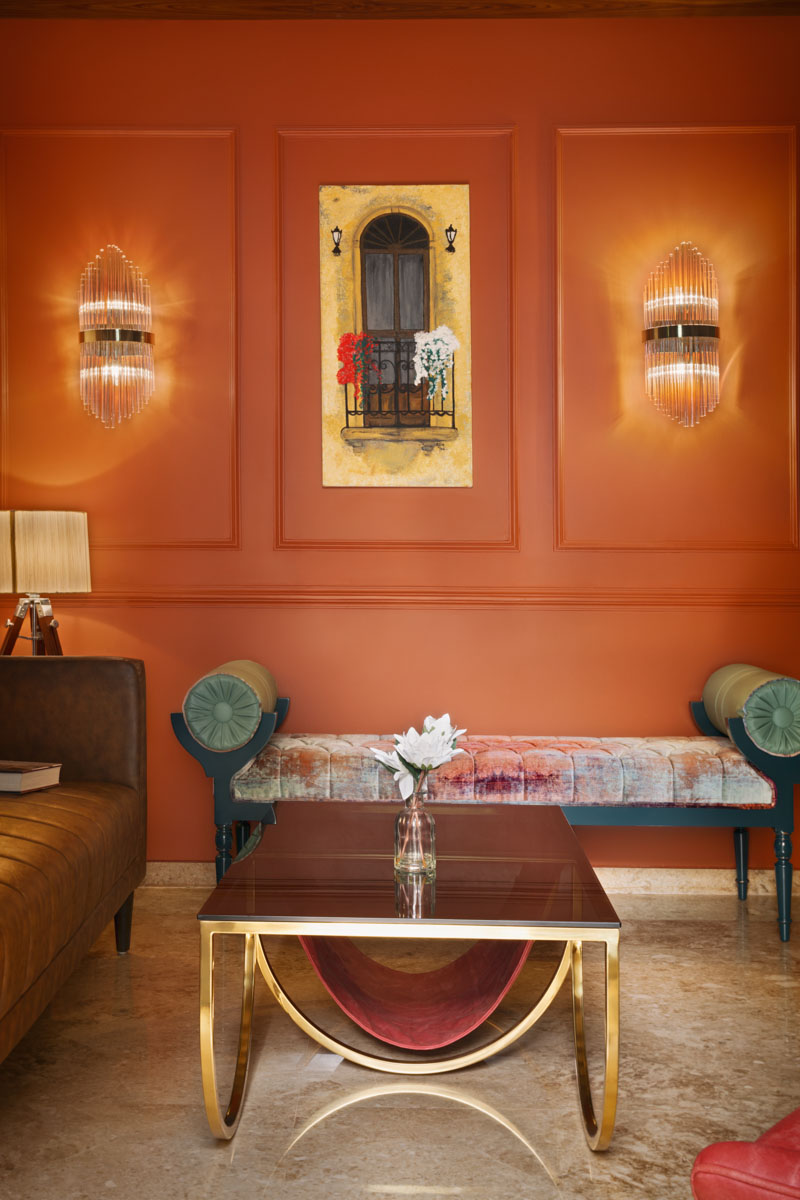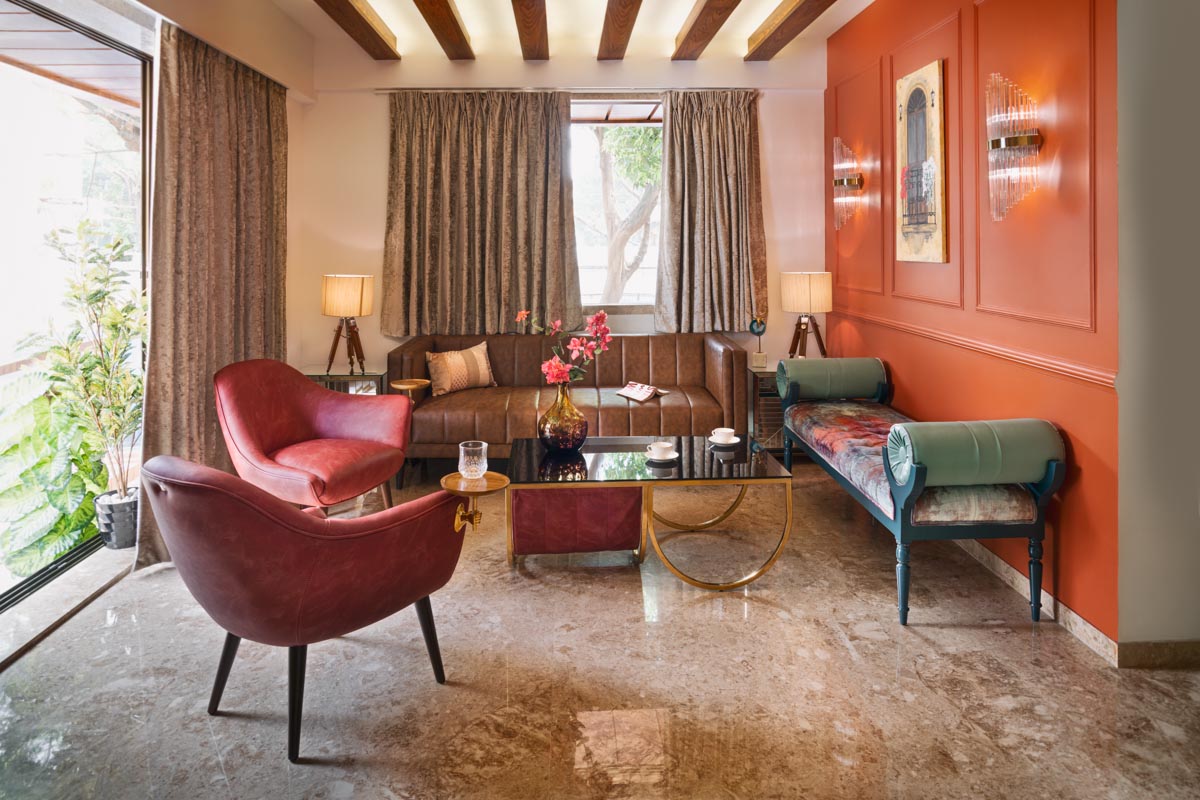 Text description by the designers.
This project is a three- storey bungalow in the western suburbs of Mumbai with
an area of 2600 sq.ft. Its a peaceful abode of a traditional South Indian family amidst the chaotic hub of Mumbai . The contemporary
facade leads us inside a house that is modern eclectic in style.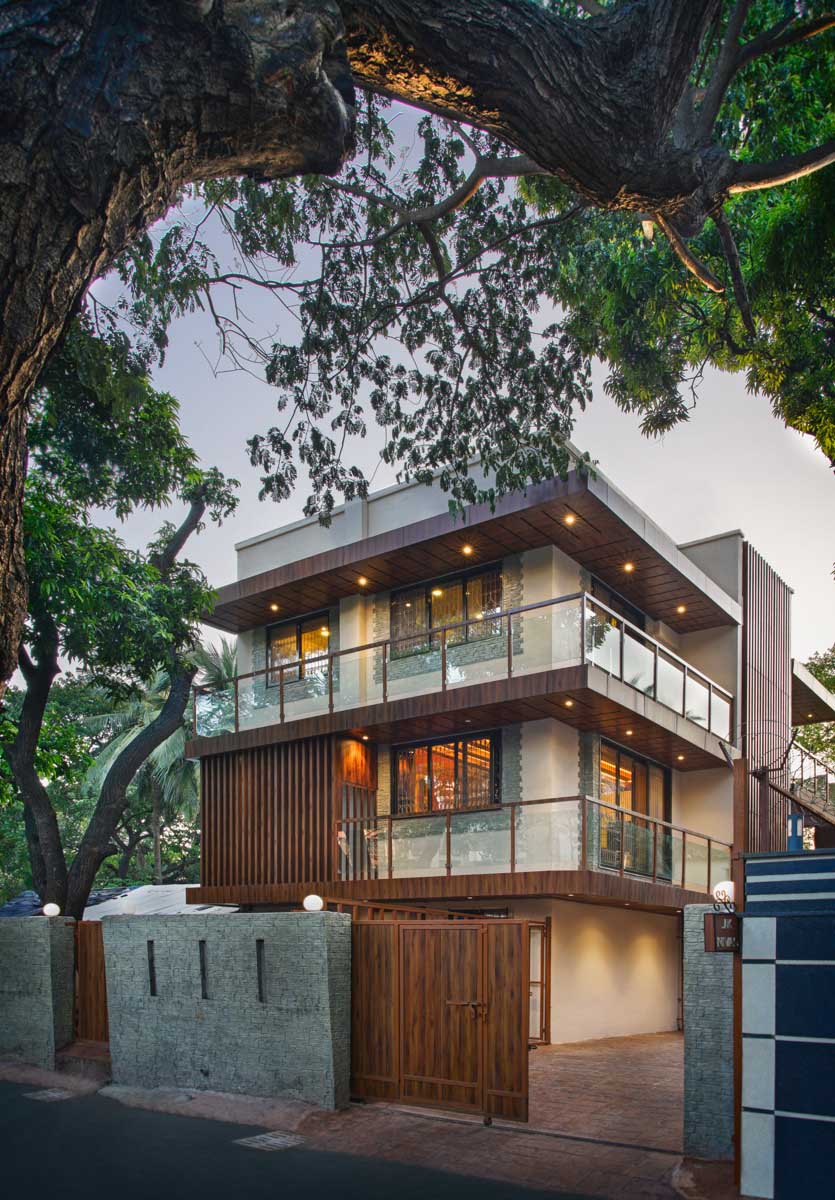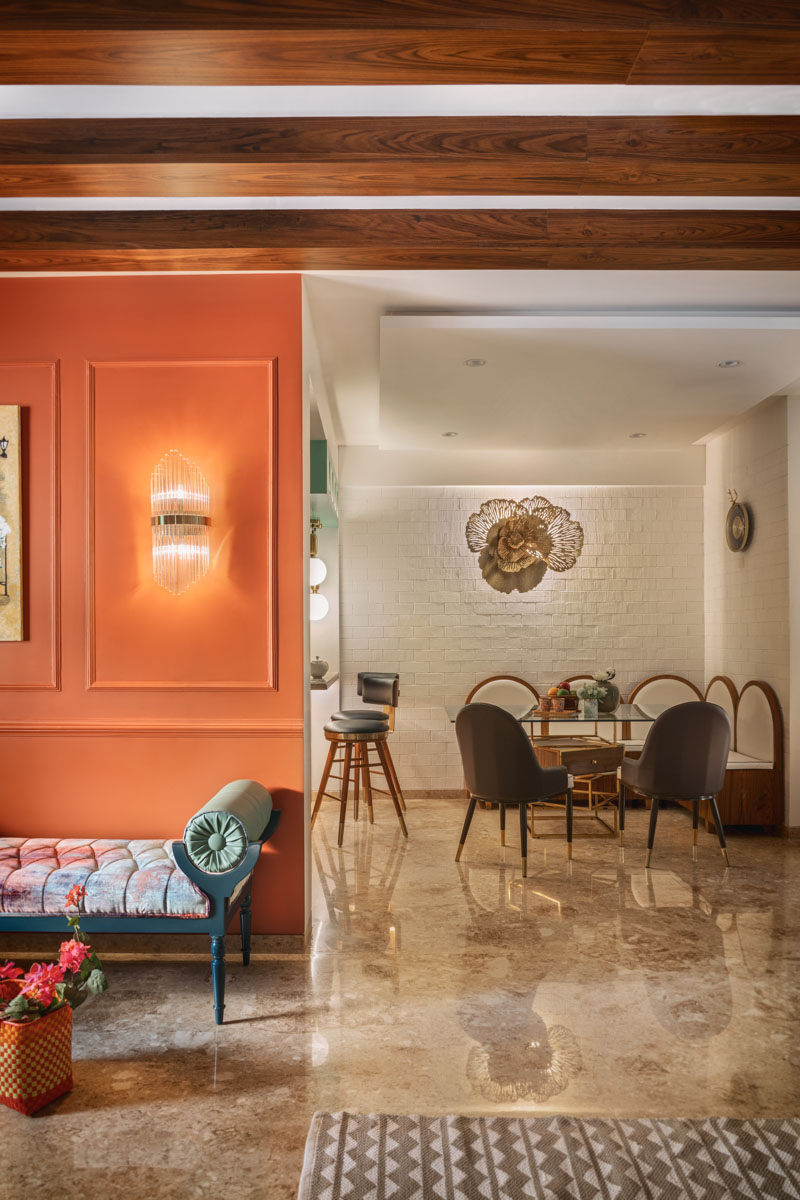 The ground floor consists of an informal waiting area at the entrance. The first floor consists of the formal reception areas (i.e : a drawing room that spans upto the dining area) an open kitchen that
makes the whole area look like one, making it more spacious. It also consists of a guest bedroom, which was dotingly named as "the sunshine
room" by me.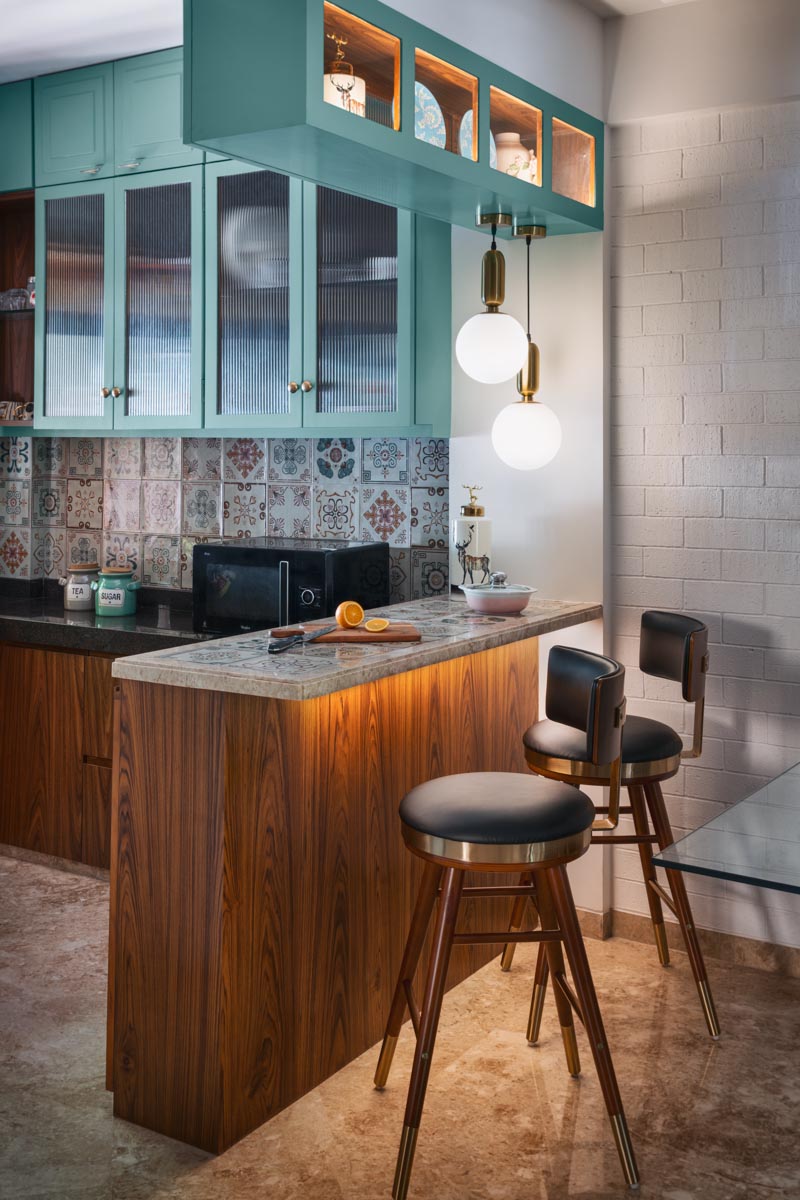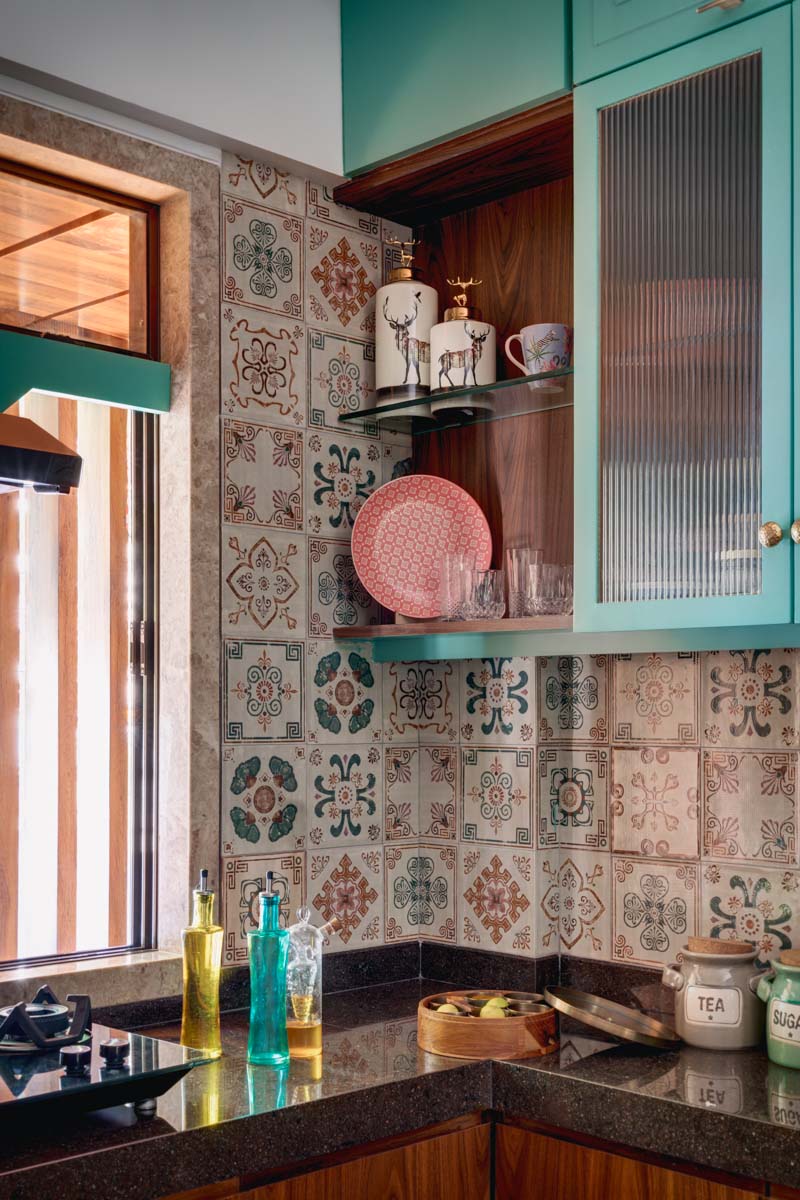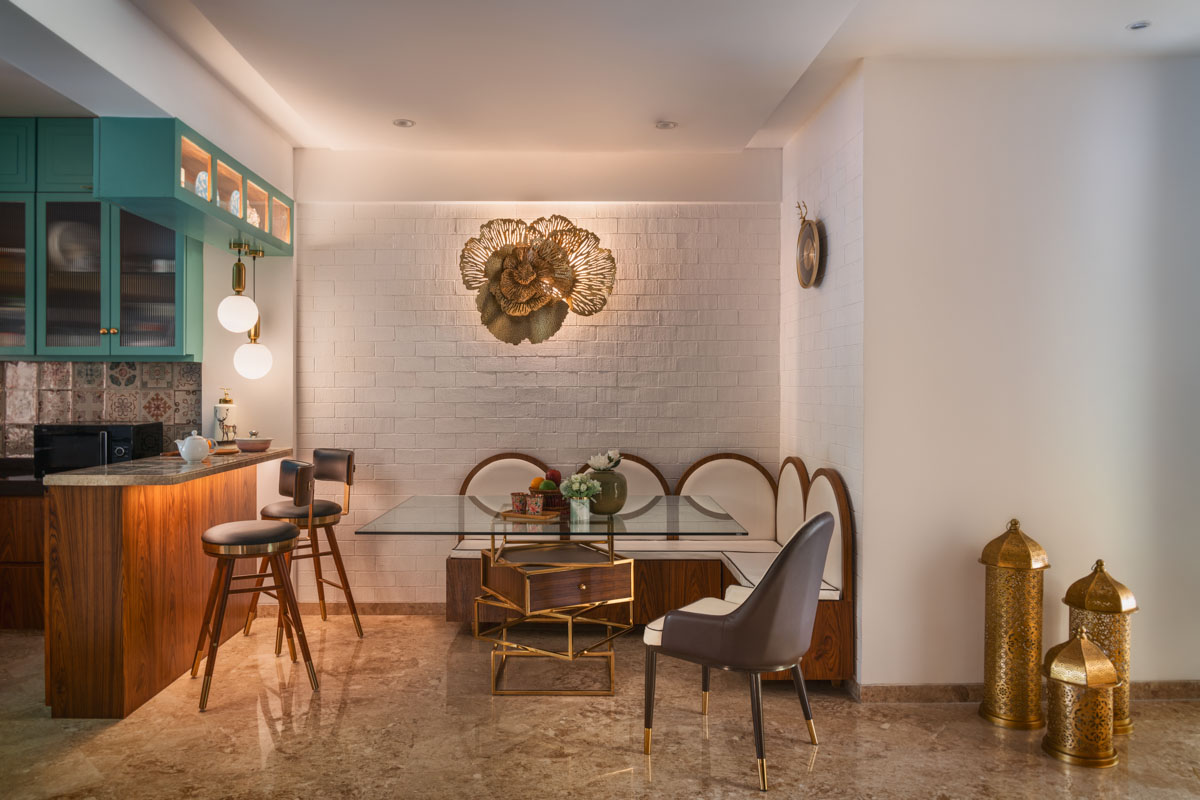 The second floor is the private section of the house with a master
room that doubles in size once the study area partition is opened up. And the 3rd room belongs to the daughter whose room was designed as
the mid century design style with pop of colors.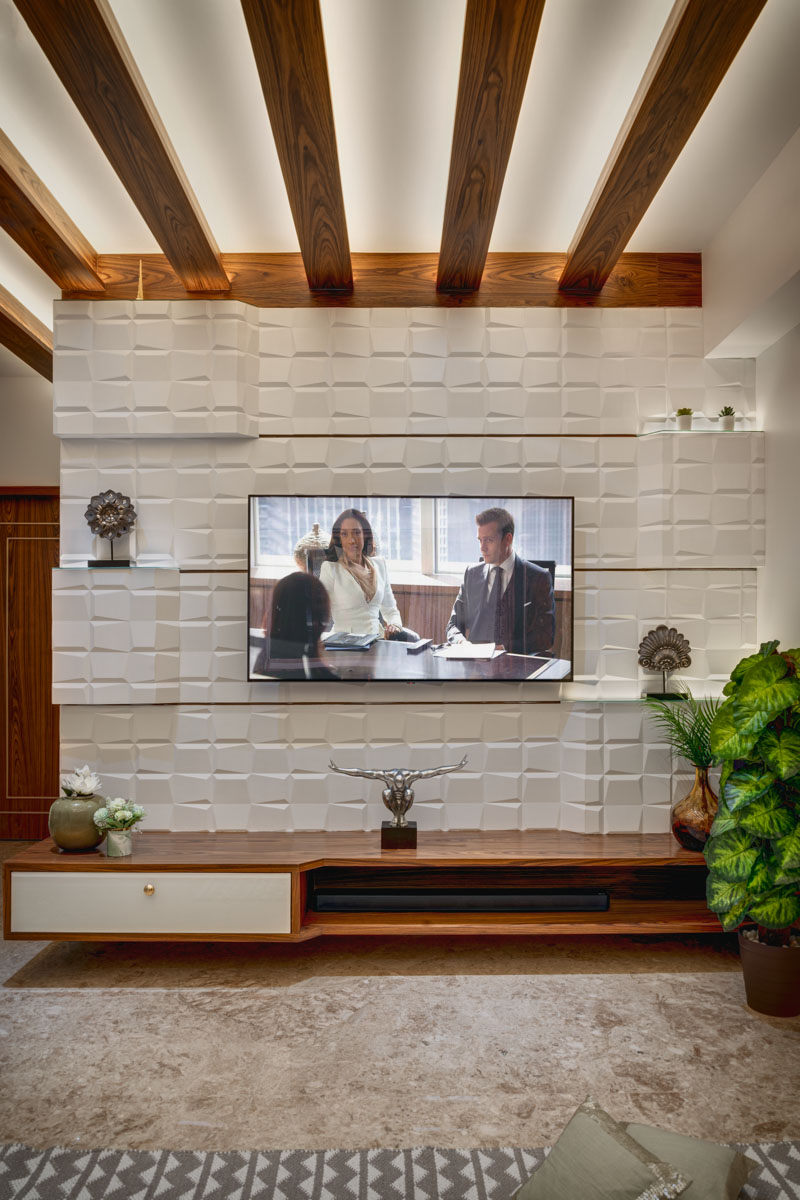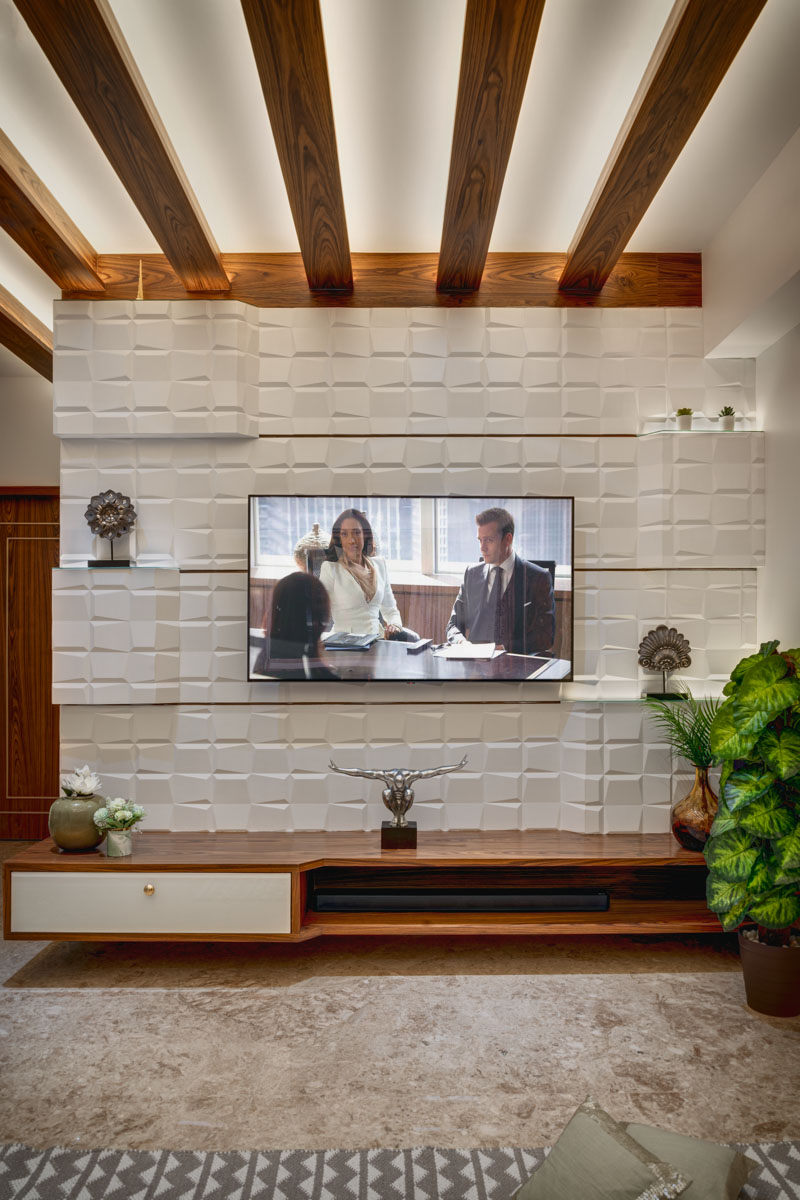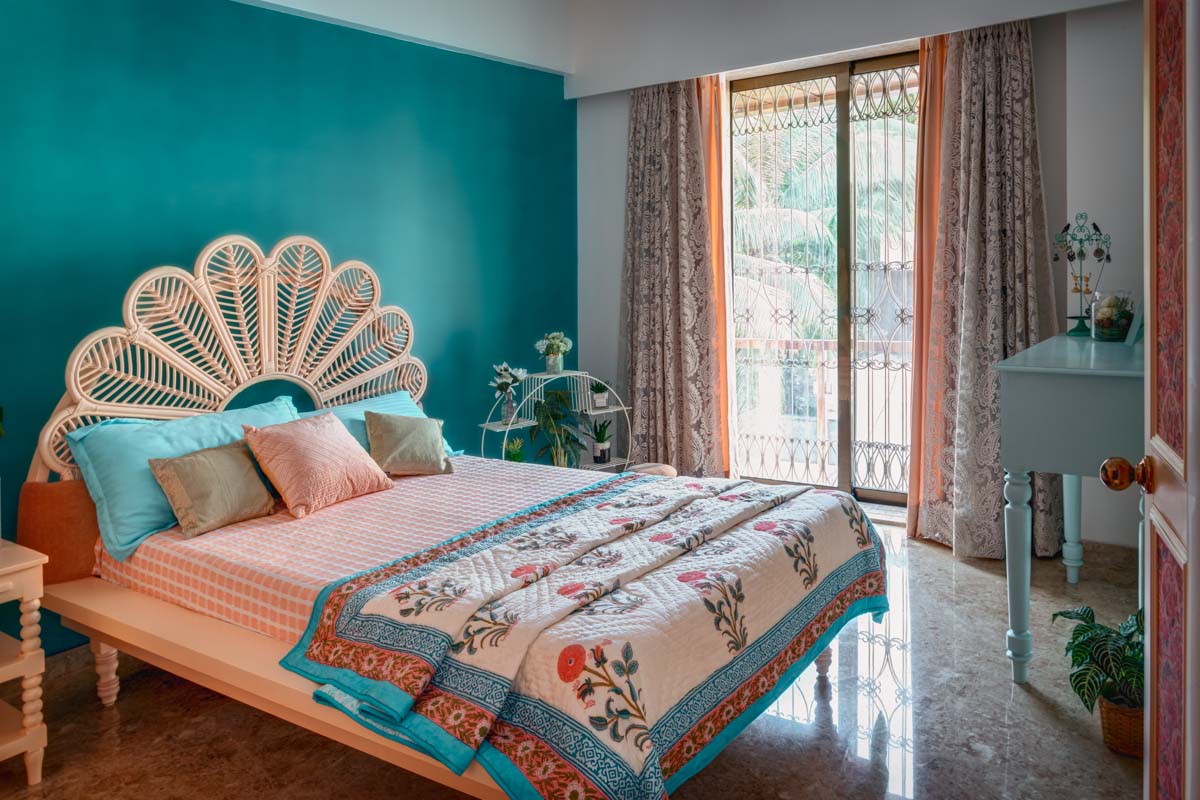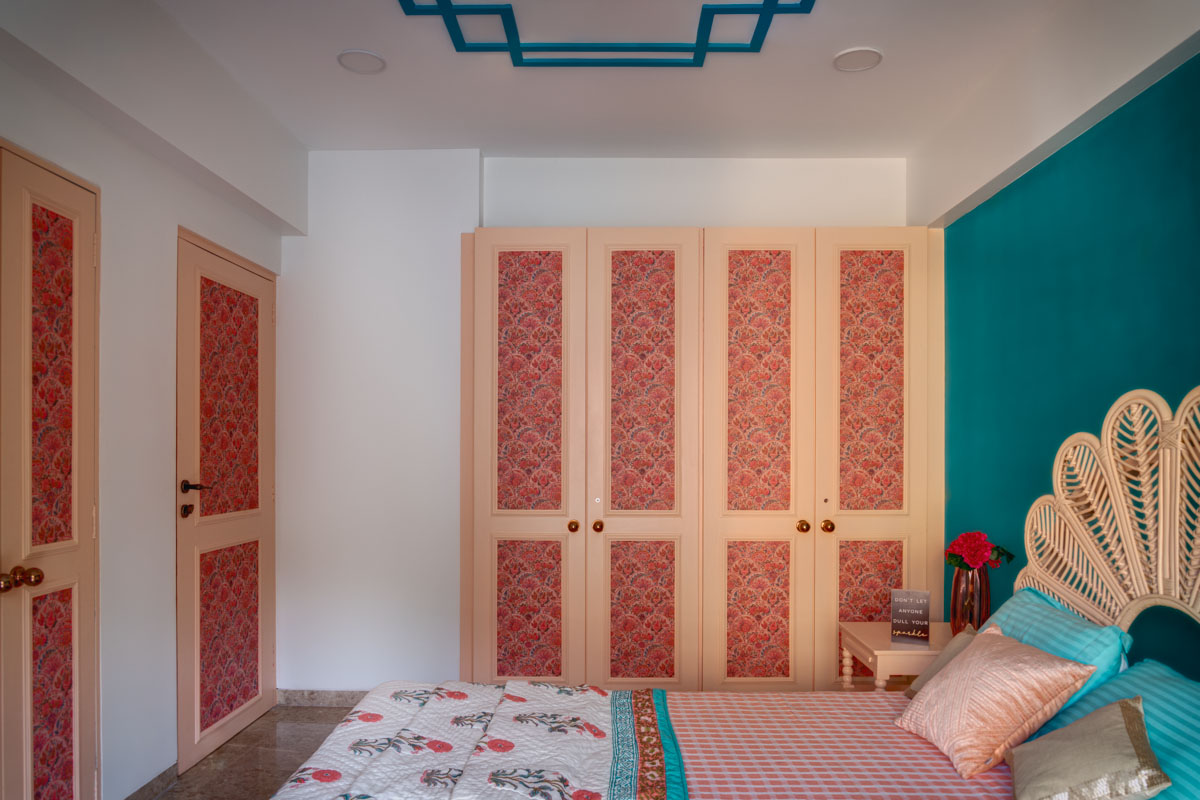 From beautiful brass inlays on Italian marble to a rustic feel of
exposed and painted bricks. Beautiful carved details on the staircase
and the arch windows draw your attention while moving around the
house. This house has got all the warmth the client needed.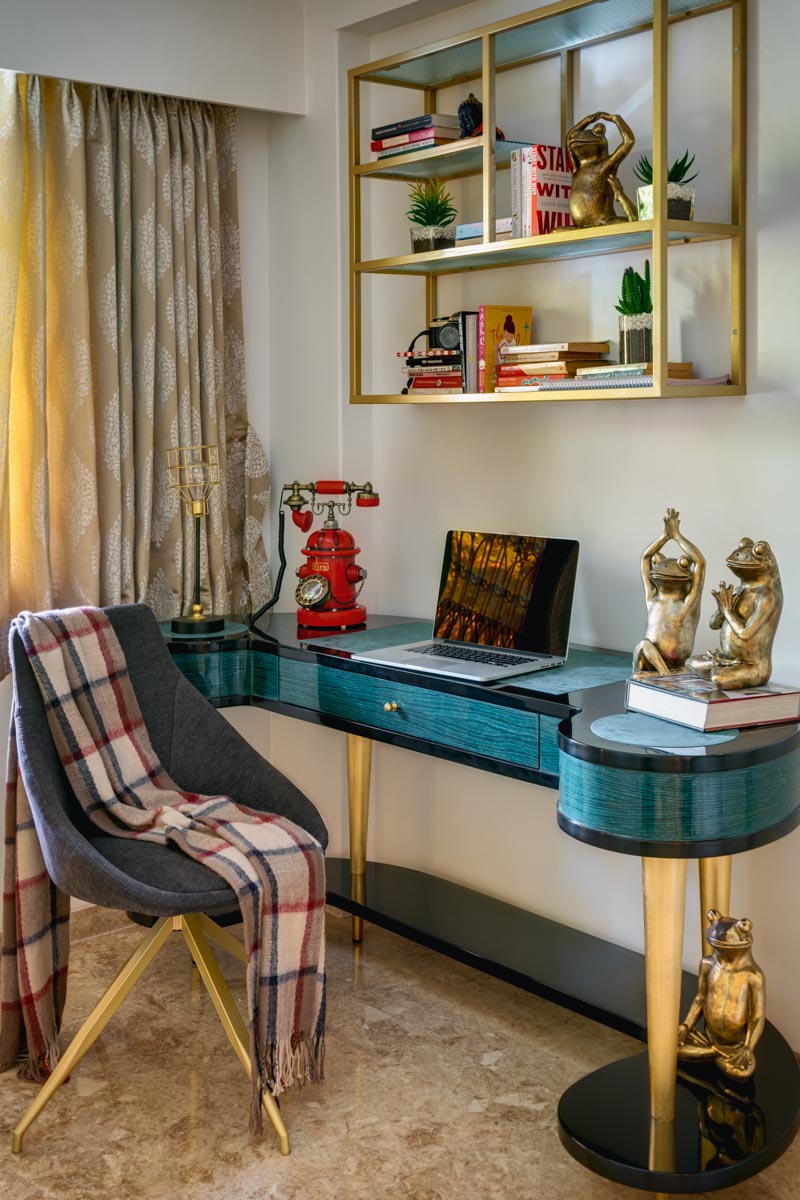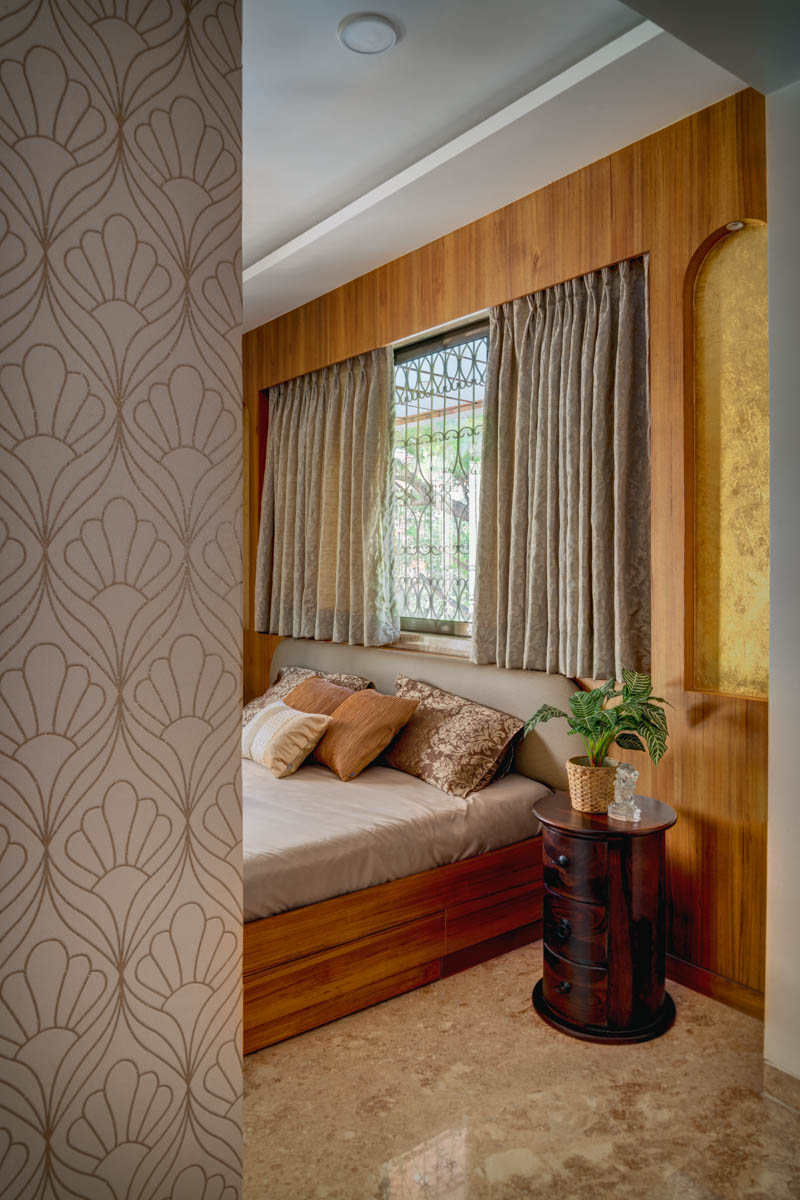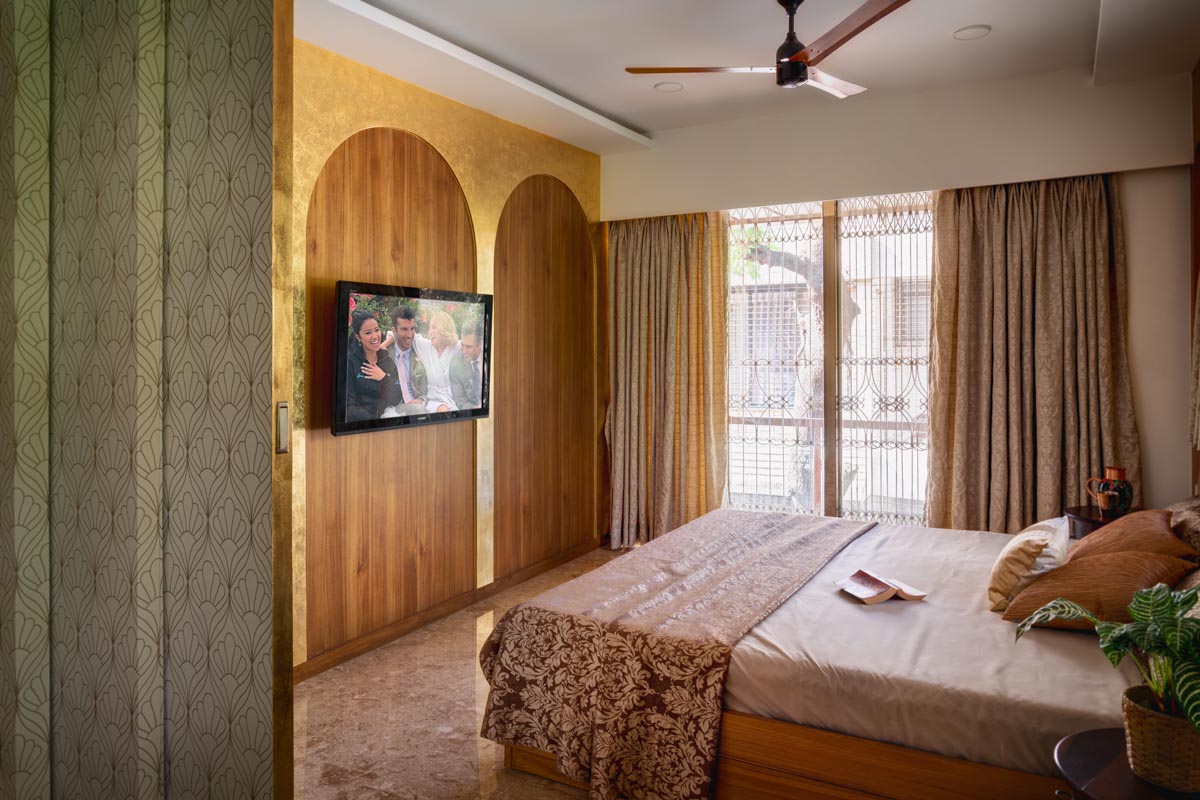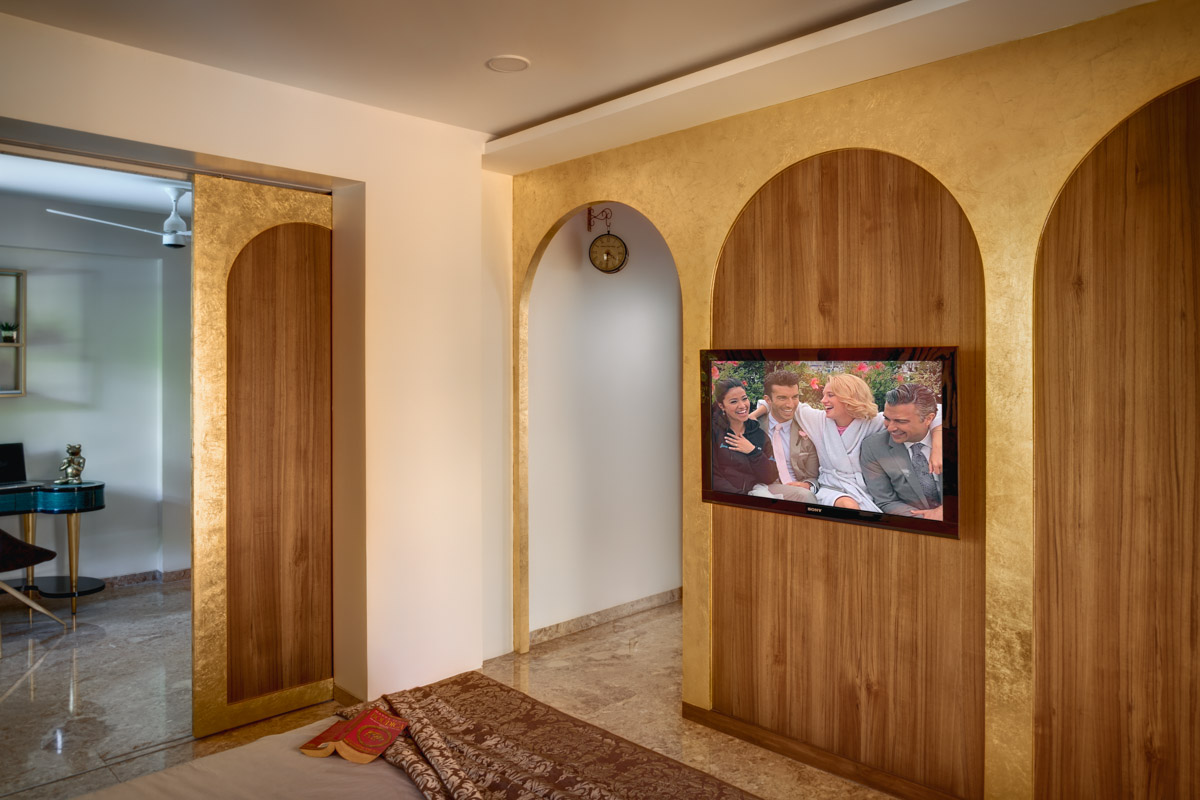 Photographer : Fabien Charuau
PROJECT CREDITS
Interior Design : Theta One Designs, Mumbai
Principal Designer: Saachee Shetty
Check out the project feature below in our DE magazine Edition.