Summer Workshops July 2019 in Advanced Architecture by Living Future India, New Delhi
SUSTAINABLE DESIGN ESSENTIALS (S.D.E.) 1.0
​Sustainable Design Essentials (S.D.E.) 1.0 is a 2 day basic workshop on sustainable architecture and design for all architecture students and professionals.
​
DAY 1 –  LEARNING THE BASICS
​​
DAY 2 –  DETAILING THE CONCEPTS & HANDS ON DESIGN EXERCISES
​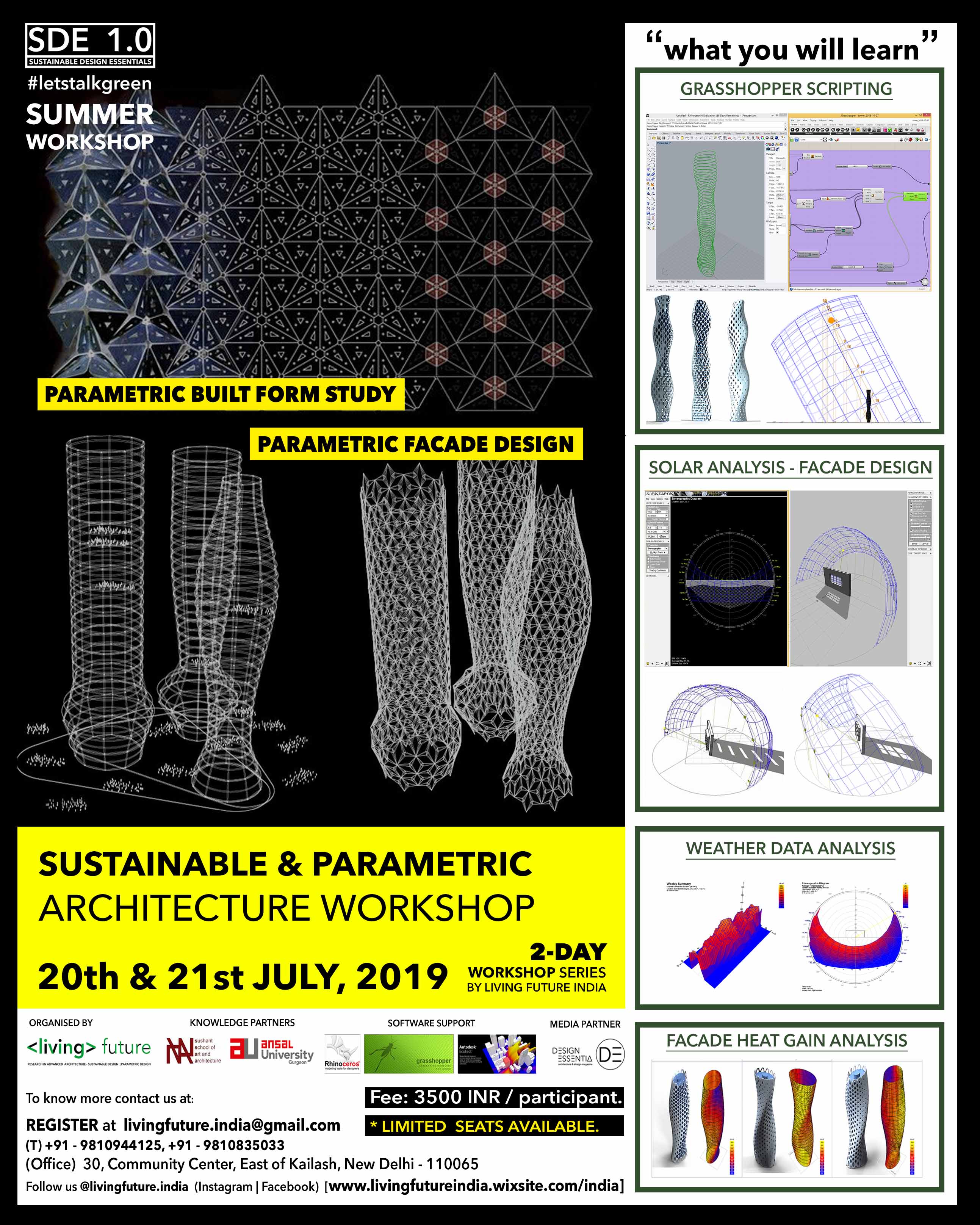 Summer Advanced Architecture Workshop for architecture students (B. Arch – M. Arch) and fresh graduates.
Living Future India is back with its  
sustainable and parametric architecture workshop
to be scheduled on 20th & 21st July, 2019.*
2 day workshop with:
– Sustainable architecture basics
– Passive Design Strategies
– Sustainable Softwares
– Parametric Architecture basics
– Parametric built form study with sustainable parameters
– Parametric facade design exercises
– Environmental analysis on built form and facade
Softwares
– Autodesk Rhino + Grasshopper scripting (for parametric built form and facade study)
– Autodesk Ecotect (Environmental Analysis)
[Softwares will be provided to the participants]
FEE : 3500 INR / participant
To know more contact below;
Contact Living Future India for custom workshop / seminar dates and registrations (individual/ university)